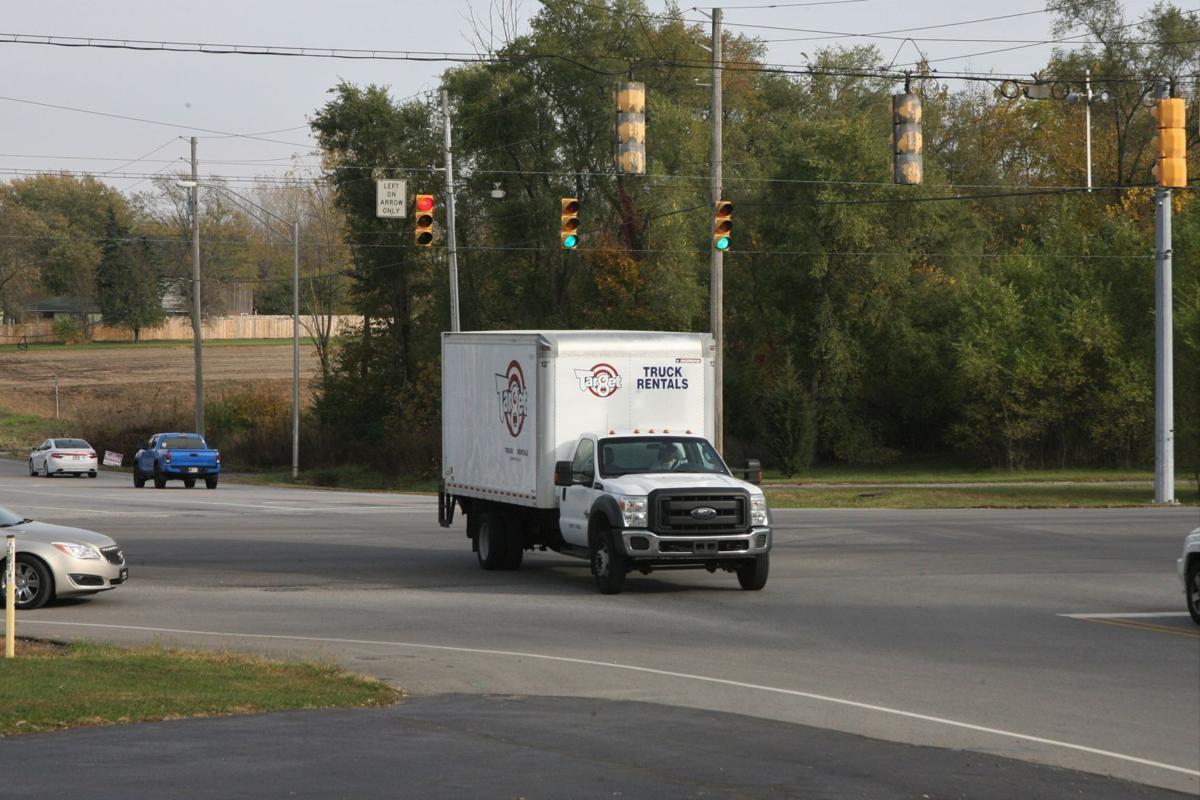 MERRILLVILLE — There weren't many remonstrators at the Indiana Department of Transportation public hearing Thursday on a proposed roundabout, but those who spoke were of one mind: we don't want or need it.
Area residents spoke against the proposed roundabout to replace the signalized intersection of Ind. 55 (Taft Street) and 73rd Avenue, calling it a waste of money and saying it will only add to existing traffic woes.
Kevin Mehay, a 50-year resident of nearby Independence Street, considered the proposed $4.9 million project "foolish."
Accustomed to seeing steelworkers drive up to 60 mph to get to work, Mehay suggested improving the timing on stoplights around town. He also questioned the safety of school children getting onto buses in the snow with a roundabout.
"I just don't see it," Mehay said. "How are (steelworkers) going to get to work? They don't slow down. They don't care. Roundabouts are for cautious people. They don't live in this area."
Robin Michalak, a 73rd Avenue resident for 35 years, had more questions about the project, slated for one-season building in 2022, starting in the spring following property acquisition and utility relocation. INDOT officials said the state would need to acquire 1.7 acres of private property.
Michalak questioned the detention basin proposed on the southeast corner adjacent to the Dairy Queen already there. State officials explained the proposal calls for a dry basin with grass, in which rainwater would be gone after 24 hours. Michalak labeled that a "mosquito basin."
Chuck Holloman, a retired steelworker who has lived on Independence Street for 35 years, felt the safety concerns mentioned were "minuscule." INDOT officials cited 455 vehicular collisions at that intersection since 2008, 104 of them with injuries, with two fatalities.
"We're spending money foolishly at this point," Holloman said. "We're throwing money away."
Several residents questioned why this intersection was chosen, as this would be the town's first roundabout. Officials from INDOT and Troyer Group, the Mishawaka-based general contractor for the project, did not respond directly to questions, but they said public concerns would be included in official records.
Chris Waidner, project manager with Troyer Group, said public comments are being accepted through Nov. 6. He said the project is designed to increase driver safety while maintaining operational efficiency.
While explaining several options available to INDOT, Waidner said the preferred alternative is a dual-lane roundabout, featuring a dedicated through lane and a dedicated right-turn lane. Drivers would yield at the entrance.
The four corners of the intersection feature a Luke Oil gas station, Dairy Queen, Calumet Park Cemetery, and a small residential neighborhood which, because of its pre-World War II age, may qualify for National Registry dedication. The proposed roundabout features new openings for the businesses affected but would not impact the residences.
Waidner, who designed his first roundabout in 1998, said funerals would continue through the roundabout, while drivers in the other lanes would stop.
Gallery: Most-read stories from the past week
ICYMI: Here are the most-read stories from the past week
The most-read stories during the past week.
Be the first to know
Get local news delivered to your inbox!