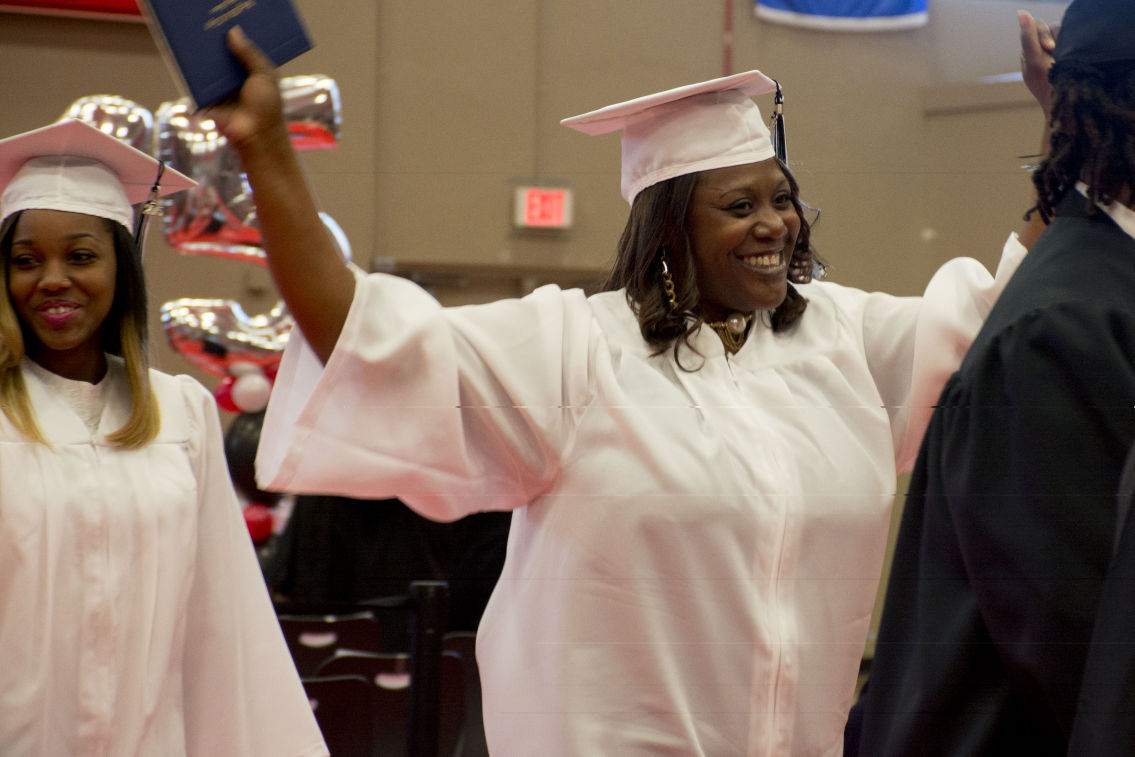 GARY | Many Gary Middle College graduates had their parents in the stands cheering for them Saturday, but Dominique Hannah had one sitting with him wearing her own cap and gown.
"When I went to enroll my boys here, I learned not just students but adults could enroll," Tewhonna Hannah said.
Tewhonna said she attended college, but was missing a few high school credits. So, she decided to enroll in classes with Dominique.
"She's the greatest person in the world," Dominque said of his mother. "Just seeing here come to school made me want to work that much harder."
Tewhonna said she is proud of herself "for setting a perfect example for my son."
The Hannahs were among the 52 graduates of the Class of 2015 to receive their diplomas Saturday.
China Burr, a former educator at Gary Middle College, screamed and cheered as each graduate entered the gymnasium.
"All of them are my students and I love them from the bottom of my heart," Burr said. "To know I helped them in some way is such a fulfilling moment."
Graduate John Beard said he wasn't always sure he'd graduate before coming to Gary Middle College.
"I came up with a bunch of excuses about my past and present," Beard said. "I'm extremely proud of myself and everyone here."
Anthony Williams II, a sophomore at Northern Illinois University, said in his keynote address that the graduates' work is not done.
"Everybody here has a story to tell, so tell it," Williams said. "What you've done here today is great, but what you do with it is what will make you phenomenal."