"Her efforts behind the scenes help make our school library a welcoming place where students can come and feel capable and supported."
The next quarterly Munster Crime Watch meeting will be hosted at 7 p.m. April 22 at the Centennial Park Clubhouse. 
Munster firefighters responded to the blaze Sunday evening, which caused heavy damage to one home and may have caused heat damage to neighbori…
No sentencing date has yet been set in the matter.
Several major medical construction projects underway promise to make available more dynamic and innovative health care treatment options for N…
The man was being escorted to the back of the store to meet with officers when he shoved an employee into a shelf, injuring his hand, police say.
Anyone with information on the suspects' identities is asked to contact the Munster Police Department Detective Nolan Archer at 219-836-6672.
The Munster Board of Safety and Town Council appointed Mark Hajduk fire chief Feb. 1.
The outpatient test site at Franciscan Health Munster will be closed Monday through Wednesday. 
Munster police released a photo of the man Friday and asked anyone able to identify him to come forward.
The man also began to film the woman's child before he ran out of the store, police said.
A man faces charges stemming from a brawl at The Commander Restaurant in Munster that was sparked by a food order compliant, court records said.
A vehicle flipped upside down with three occupants inside Saturday evening on Calumet Avenue. 
The Munster Police Department was awarded with the National Night Out Cup in recognition for is event last October, which placed first in the …
A Lansing man was shot dead early Sunday after firing a gun at police, who were chasing him and another man following a vehicle pursuit and cr…
"My wife is from this area so we moved up here and I opened my practice, by myself in 2007 just as the great recession was beginning."
The officer suffered multiple injuries after the suspect sped away from the scene to evade capture. 
The state will not get a chance to immediately pursue its claim that two former Munster school superintendents should be required to pay "trip…
The man led police on a pursuit through Dyer and into Chicago, where he was ultimately arrested by Lake County police, a Munster police official said.
At least three individuals are preparing to compete later this month for the opportunity to succeed new U.S. Rep. Frank J. Mrvan, D-Highland, …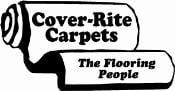 Cover-Rite Carpet & Design Center

Midwest Express Clinic / Crown Point
The vehicle was recovered in Chicago about an hour after two women who were inside the car reported it stolen, police said.
Nonprofit No Kid Hungry recently awarded grants to meal programs in six Northwest Indiana school districts.
The campaign gathered $5,815 in funding to support classes and programs for cancer patients.
"Munster's backyard" will be redeveloped over the next five years to become home to businesses that will employ a projected 2,700 people.
On Friday local leaders, the Munster Fire Department, the Munster Police Department, town employees and former town officials gathered at 45th…
"We want to spread the light," Rabbi Zalmanov said. "That's the message of Chanukah. We don't want to keep the light to ourselves, but share i…
A Superior Ambulance staff member, Matt Mettenburg, responded to the call and felt moved to take additional action.