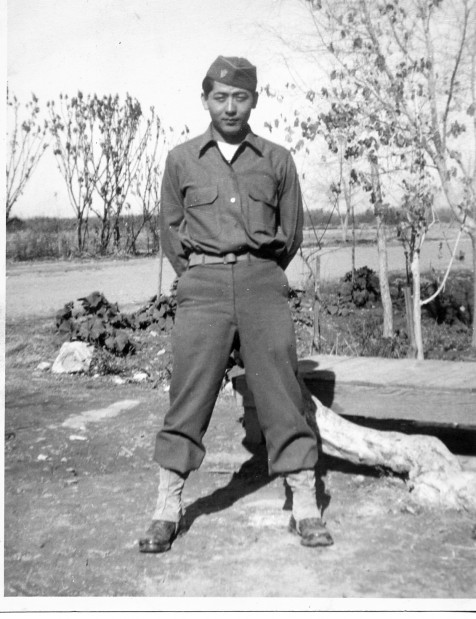 MUNSTER | A local man will be honored in Washington, D.C., later this month as part of a Congressional Gold Medal ceremony honoring formerly imprisoned Japanese-Americans.
George Okamoto, 87, of Munster, was one of 120,000 Japanese-Americans who was imprisoned in internment camps after the 1941 bombing of Pearl Harbor, according to a news release distributed by Okamoto's family.
The three-day ceremony is scheduled to honor Japanese-American veterans who served in the 100th Infantry Battalion, 442nd Regimental Combat Team and in the Military Intelligence Service.
Okamoto was born in Seattle, Wash., and raised near Los Angeles, Calif.
His family was detained in the Poston, Ariz., internment camp while he volunteered to join the Army and attended basic training in 1943. He traveled to Italy, where he was injured during World War II.
After the war, he moved to Chicago to work as an artist in advertising.
He lives in Munster, he and his wife have five children and nine grandchildren. One of his children and his granddaughter, both of St. John, will accompany him to the celebration.