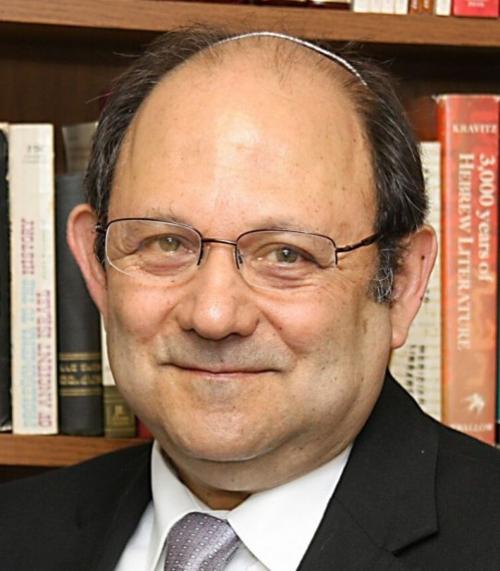 Rabbi Leonard Zukrow will be installed as the newest rabbi of Munster's Temple Beth-El on Nov. 30.
"Temple Beth-El is an historic congregation with a great history. Most recently, the congregation has been ably lead by Rabbi Michael Stevens, who was the rabbi for 25 years," Zukrow said.
"For any rabbi to succeed a colleague who has had a long tenure it is a challenge, and at the same time a pleasure to build on the success set in place."
A Schererville resident, Zukrow earned his degree in social welfare and Hebrew studies from the University of Wisconsin-Milwaukee. He later received his master's in Jewish education from Spertus College in Chicago and was ordained in 2005.
He served until 2010 as rabbi at Temple Beth El of Pensacola, Fla., leading two congregation tours to Israel and initiating Summer Sabbath dinners and marriage re-consecration programs.
As assistant rabbi-educator in 2009, Zukrow oversaw the full educational program for synagogue grades K-12 at Congregation Ner Tamid in Henderson, Nev.
"I found my work with families in life cycle situations meaningful and fulfilling, bringing Jewish tradition and teaching to bear in often trying circumstances."
"It is powerful to be present with families in special times and to see the impact that Jewish tradition, teaching and wisdom have to comfort and guide members of our faith community."
In addition, Zukrow spent 30 years as teacher, school director and curriculum writer in Cincinnati, Tucson, Chicago and Southern California.
"I love the classroom. At my core, I am a teacher. I am a more passionate teacher when I am excited to share new things I have learned," he said.
Zukrow was able to expand his student base when he wrote a chapter for author Edward Siegel's 2012 release, "A Spiritual Odyssey: To Be with God."
Entitled Remembrance, Transformation, and Celebration of Life's Major Events, Zukrow addresses the connection between life cycle ceremonies and memory.
"I was honored to be invited to write as the book includes chapters from the Dali Lama and Ben Vereen, among others," he said.
A Brickner Fellow of the Religious Action Center in Washington, D.C., Zukrow has been involved in Jewish summer camps since 1970 in Georgia, California and Mississippi.