CROWN POINT — In Crown Point, you can count on your neighbors.
A new organization built on positivity quickly has emerged in recent weeks to help strengthen the community during the COVID-19 pandemic.
Residents and business leaders have joined the fast-growing Crown Point Neighbors Helping Neighbors group to provide food and other necessities to those in need, deliver meals to hospital employees and provide thankful and uplifting messages to front-line workers.
Jana Caudill, a local Realtor, started the Neighbors Helping Neighbors group. She said it's achieving more than she initially anticipated, and the list of services is growing daily.
"This is the beginning, honestly," Caudill said of the group's accomplishments.
It all began in the middle of March. Caudill said she has a box truck she provides to clients to use when they are moving into their homes.
She knew it could be put to use to help others, so she began contemplating how to make it available in the community.
The truck was parked in downtown Crown Point to serve as a place to drop off and collect food items, toiletries and other necessities.
Through a presence on Facebook and Instagram, Neighbors Helping Neighbors quickly gained the attention of residents and businesses.
Dozens began placing red "Crown Point Strong" signs in their yards, and View Outdoor Advertising donated space on billboards to promote the group.
"They helped paint the town red," Caudill said.
Residents placed bins outside of their homes to collect nonperishable items and morale letters for medical personnel, first responders and grocery store employees.
"People are rising up and raising their hands" to help, Caudill said.
Neighbors Helping Neighbors is transitioning from receiving donations and providing food from the box truck, she said.
Thanks to Lisa and Dennis Morrow, the group has started using space available at the On the Square Sports Academy to sort donations and morale letters. Volunteers also have begun delivering food to those in need.
Crown Point Mayor David Uran is among those who have taken notice of the accomplishments of Neighbors Helping Neighbors, and he's discussed the initiative during several recent online meetings.
"If you're somebody who needs help, it's there for you, and if you want to help somebody else, there's an opportunity for you to do that as well," Uran said.
He appreciates that residents and businesses have collaborated to make sure others are receiving the help and support they need to get through this time.
"It's one of the reasons why Crown Point has been recognized not only in the community itself but by (Gov. Eric Holcomb)," Uran said.
As Neighbors Helping Neighbors creates more partnerships, it's finding additional ways to help the community.
"Lots of moving parts," Caudill said.
The group worked with Pappas Restaurant and Provecho Latin Provisions to donate meals this week to 700 Franciscan Health workers in Crown Point.
Bethel Church has started partnering with the group to assist in helping others and to provide gratitude morning and evening prayer content on the group's Facebook page.
Neighbors Helping Neighbors also is working to provide mental health and educational resources through its social media presence.
It's also looking for ways to help organize a Fourth of July celebration in Crown Point if it's determined such an event can take place, and it's collaborating with businesses to honor 2020 graduates, Caudill said.
Caudill understands the coronavirus has created struggles for many, but she remains positive the community of neighbors will help each other get through this troubling time.
"We'll come out stronger," she said.
Those wishing to make monetary donations can do so by visiting any of the Centier Bank drive-up locations. Checks can be made payable to Crown Point Neighbors Helping Neighbors.
Gallery: Feeding the Region's front-line COVID-19 fighters
Feeding the front lines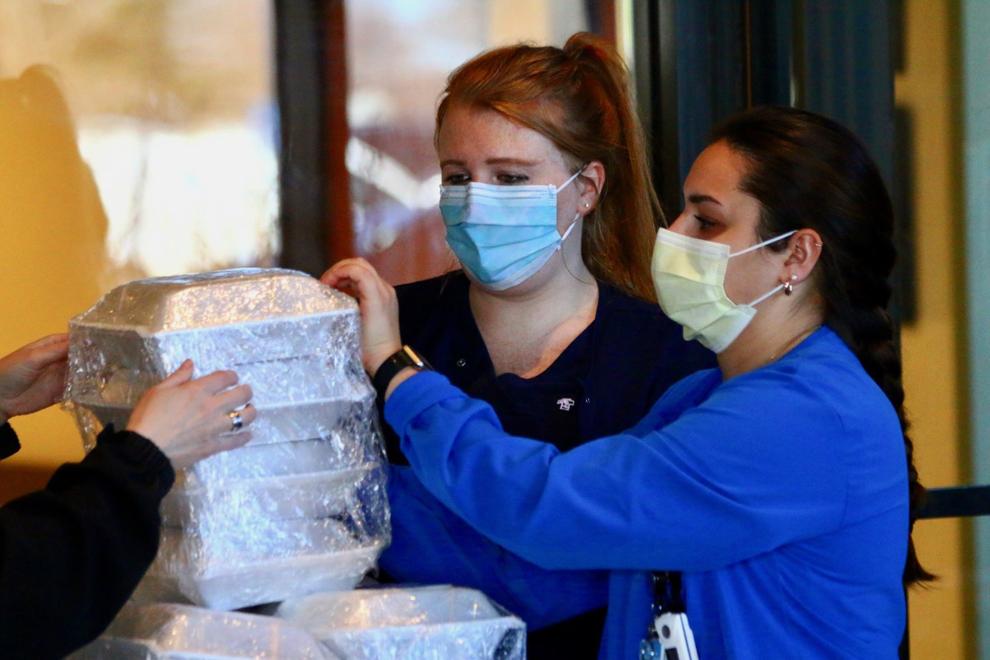 Carryout for a cause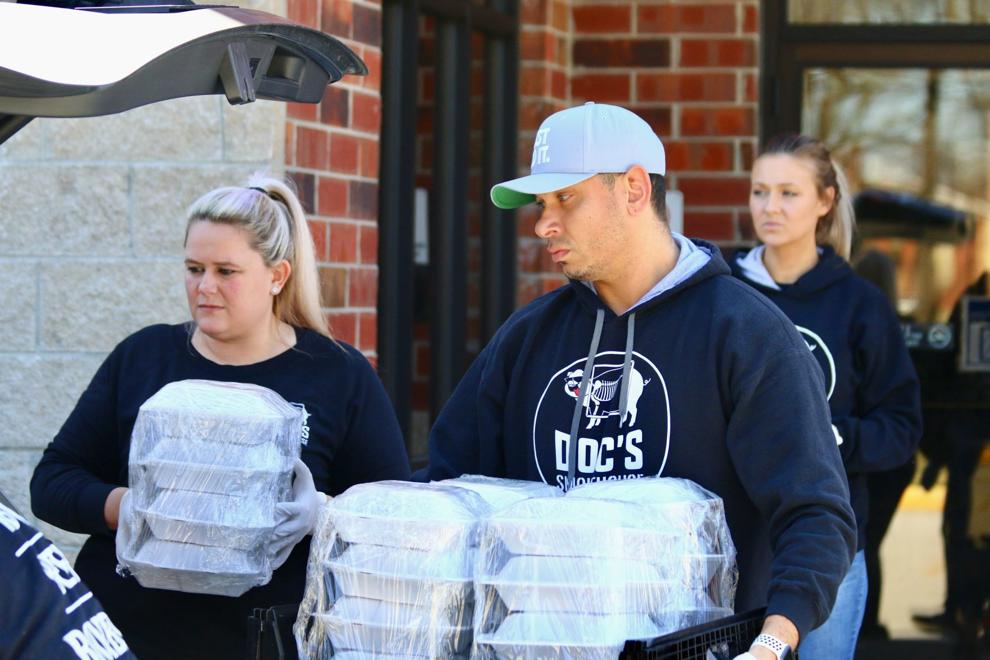 Masked benefactor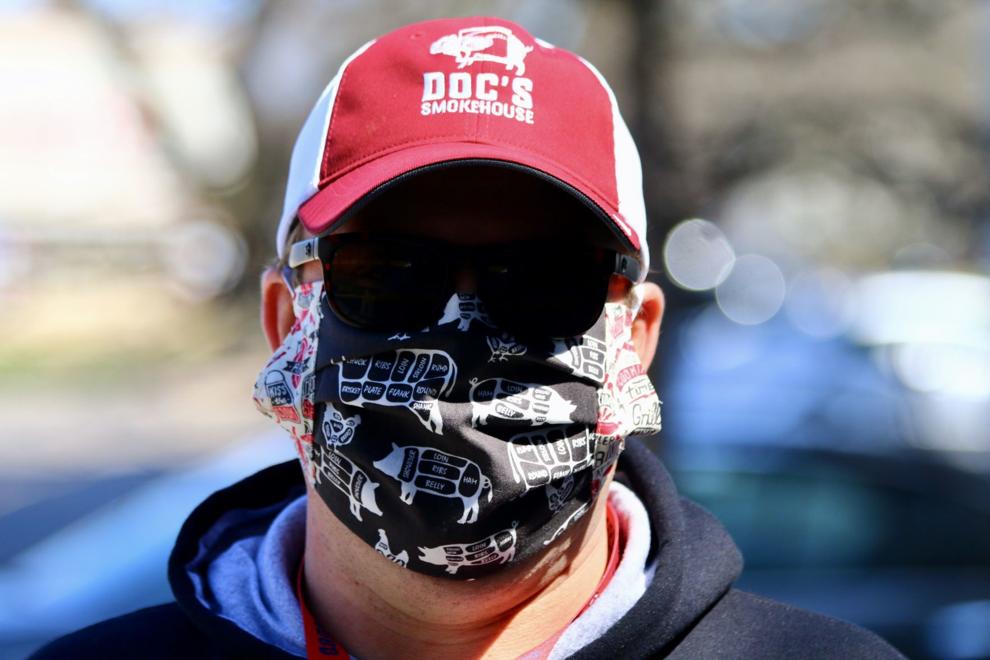 Handing off good will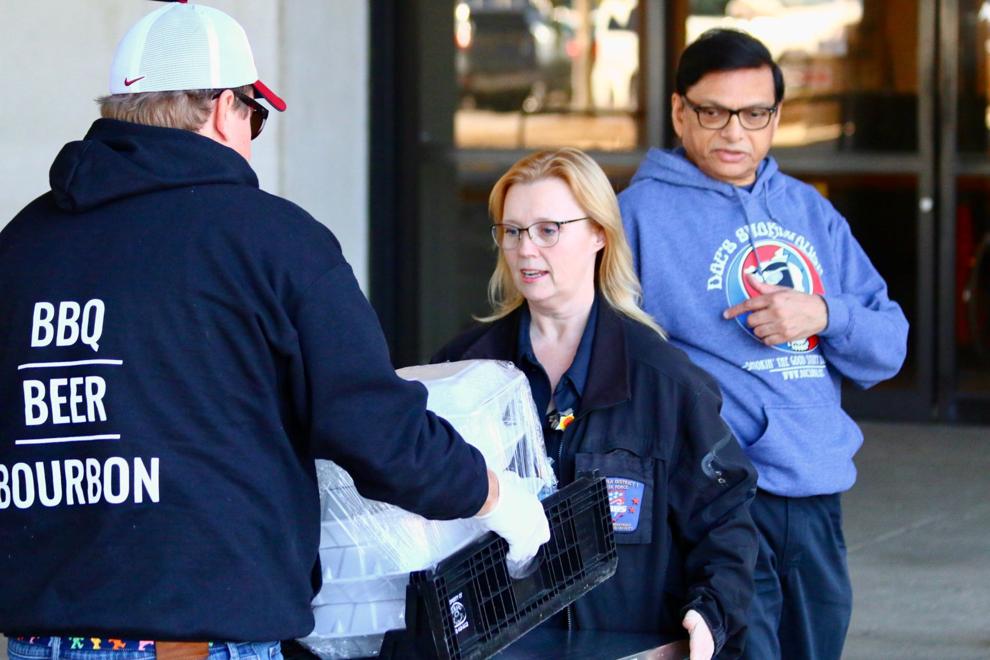 Hands-on charity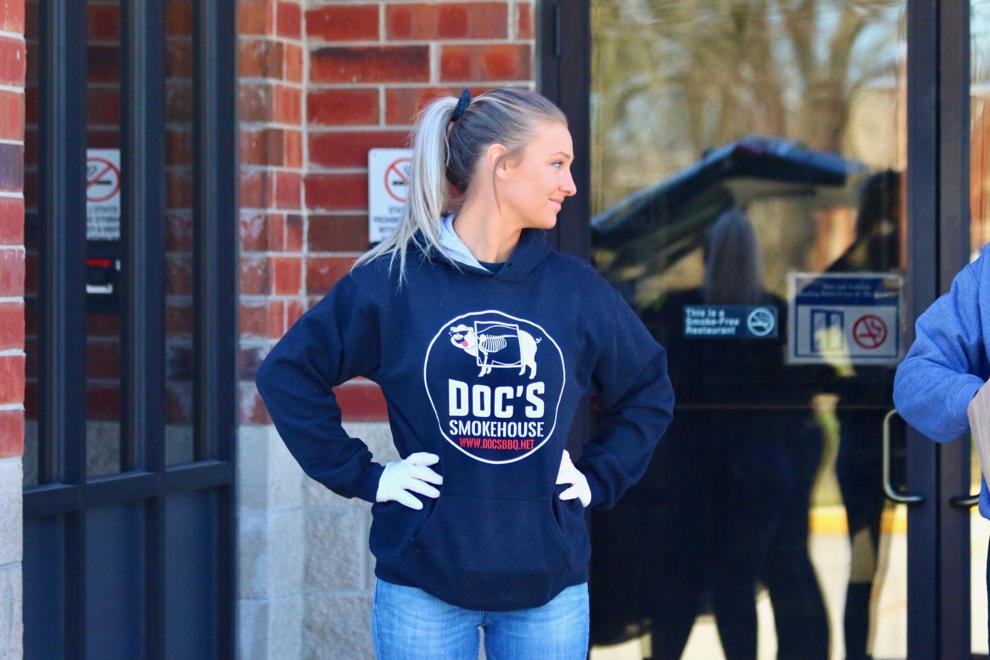 Thumbs way up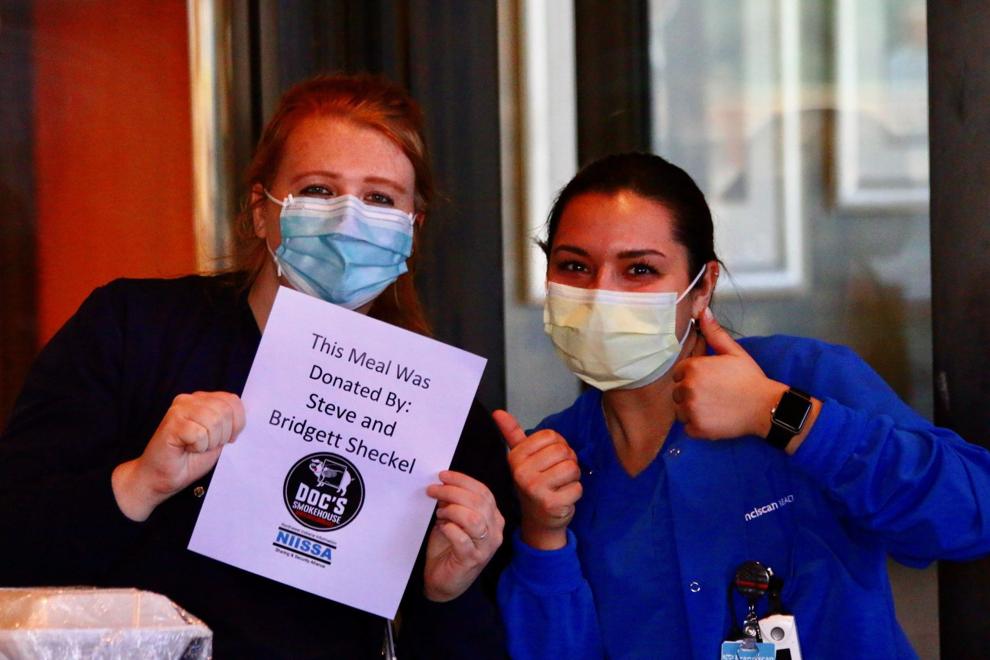 Front-line fill-up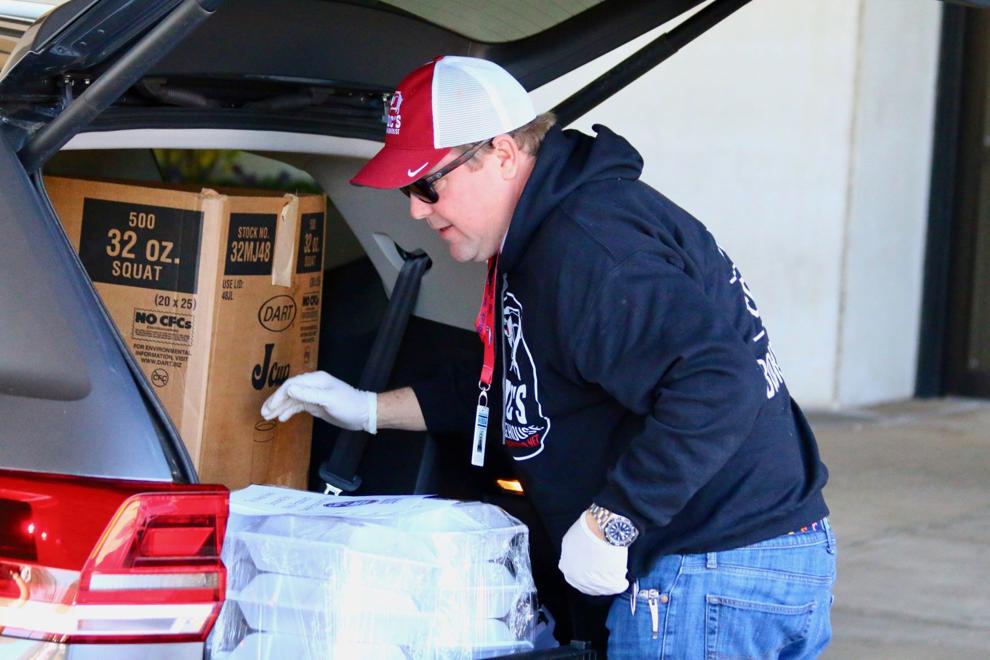 Elbow bump
Showing the flag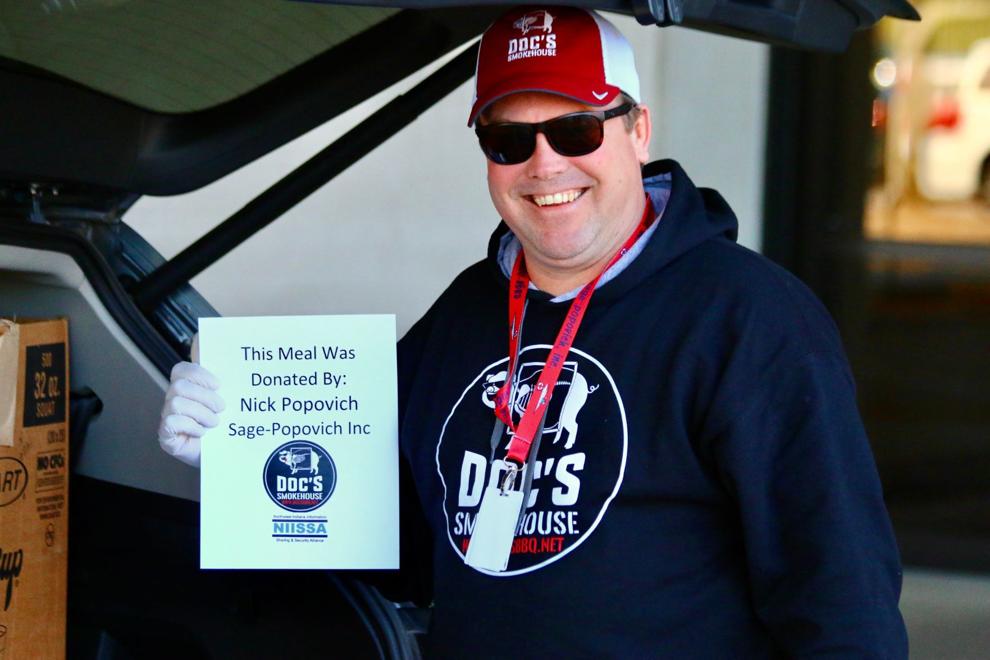 Delivering the goods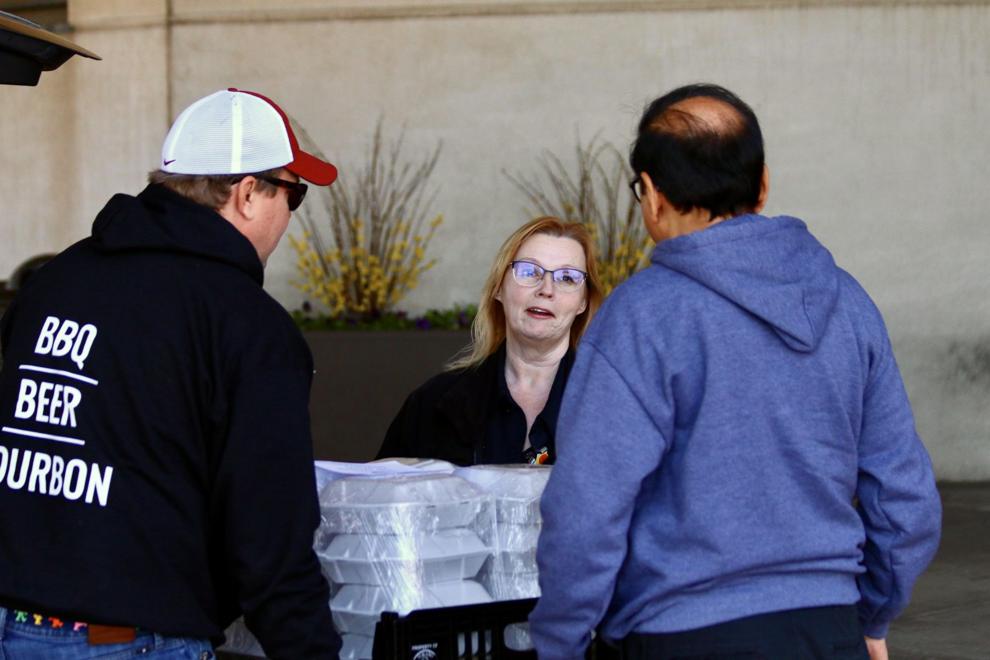 Grabbing the grub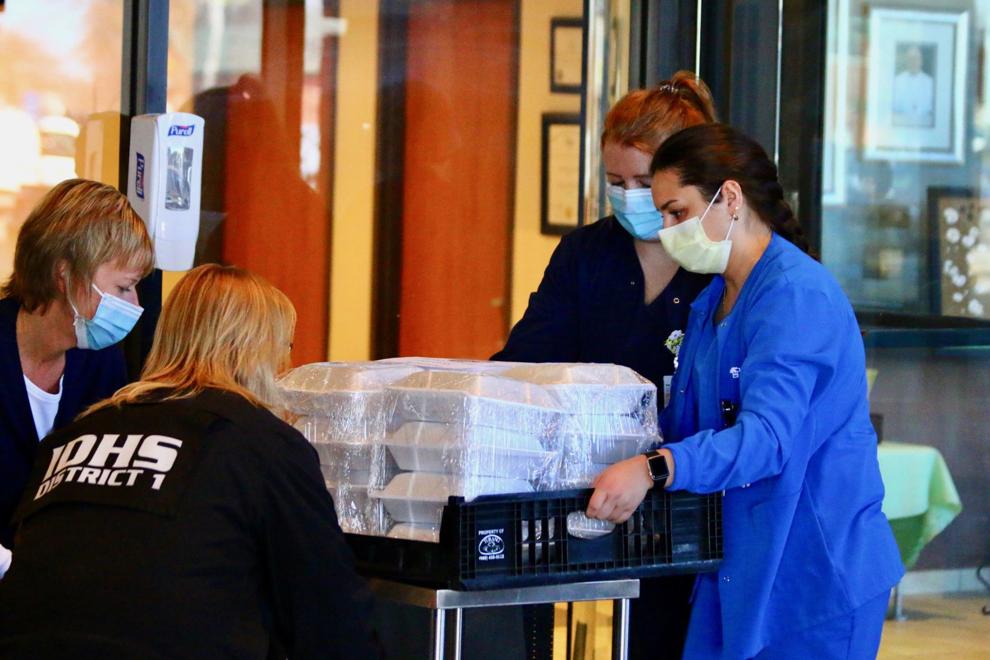 Getting their food on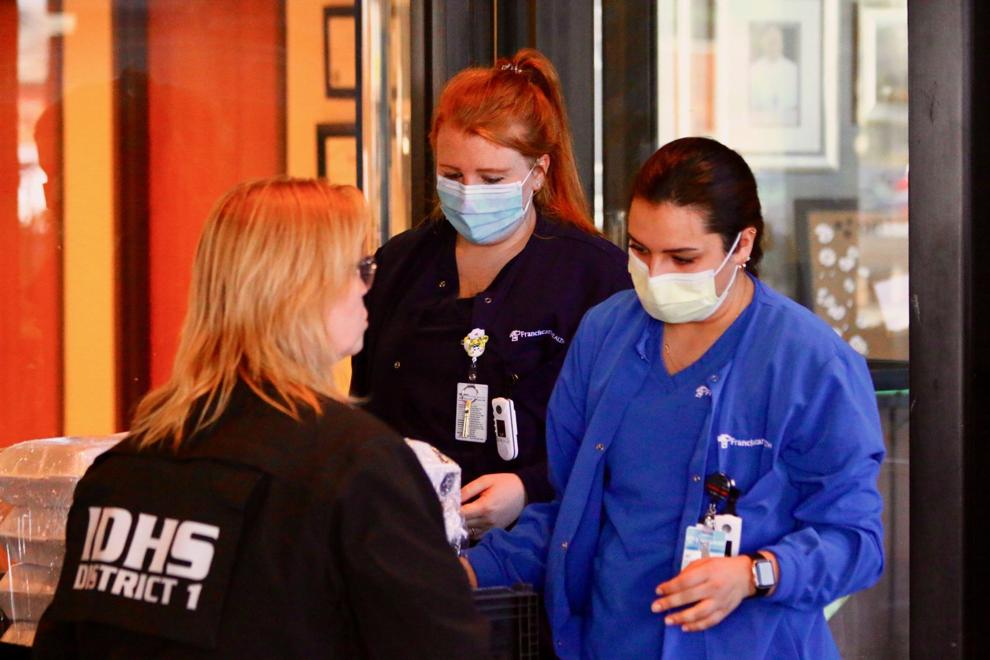 Special delivery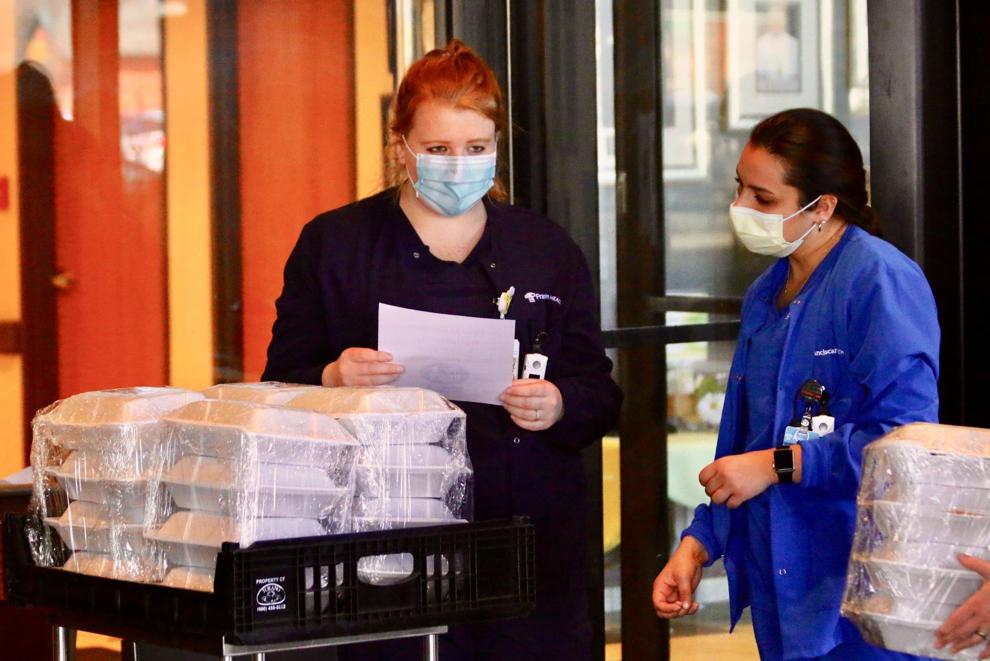 Supporting the front lines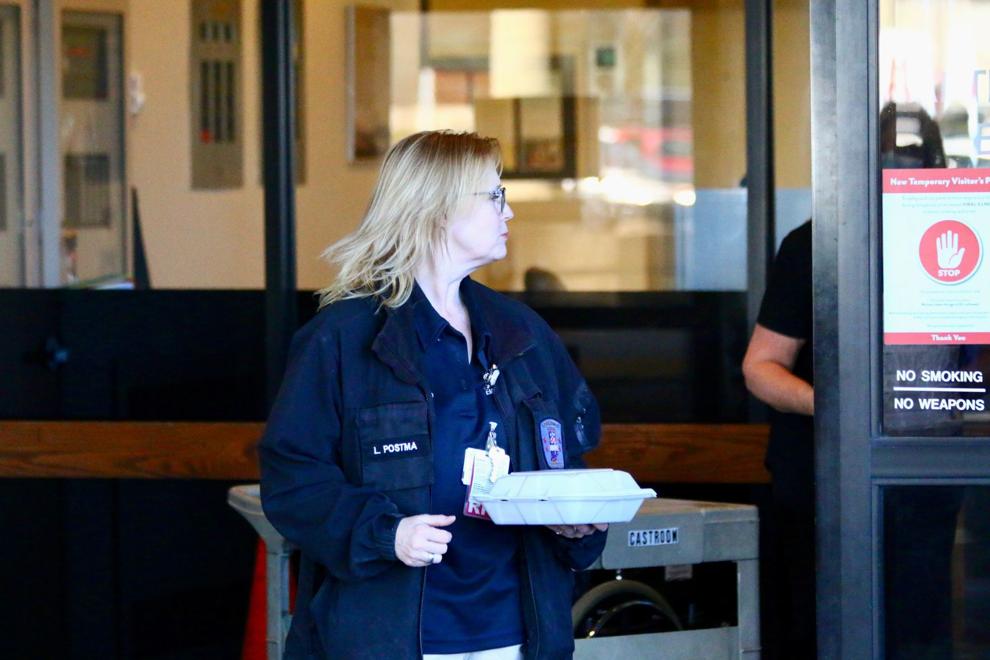 Gallery