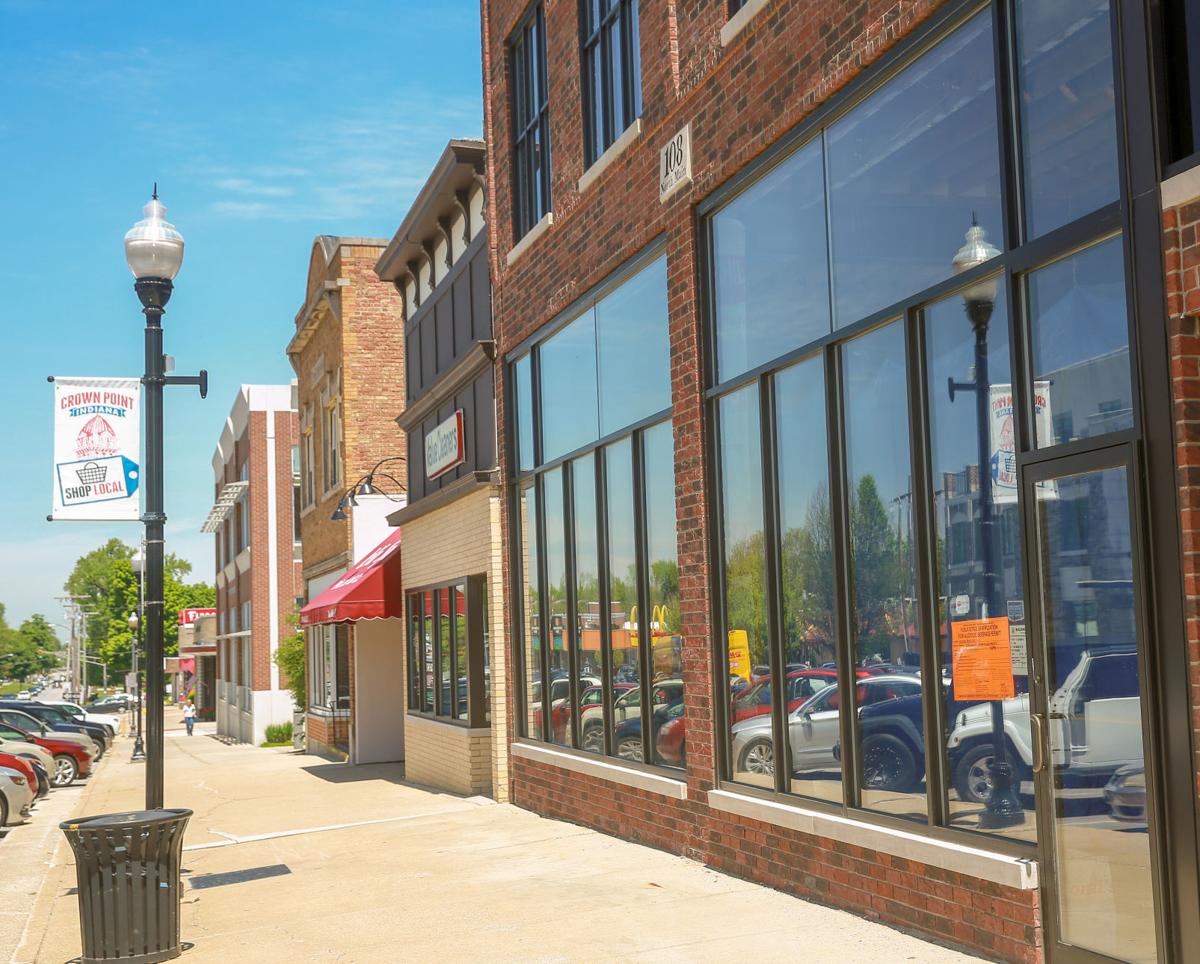 CROWN POINT — Another new restaurant is coming to the downtown square. 
In April it was announced Square Roots, a new restaurant serving upscale American fare, was opening in the former Barney's Hub Bootery store at 108 N. Main St. That followed the March opening of a new Latin American and Spanish restaurant, Provecho Latin Provisions, just to the south on Main Street. 
Now plans have emerged for another new, unnamed restaurant that would be located just north of those other establishments at 116 N. Main St. 
According to documents obtained by The Times, the owners of the new restaurant, Jeff and Penny Holme, who reside in Crown Point, also own the Aurelio's Restaurant in Lowell that has been in business for two-plus decades. 
The Crown Point establishment will focus on family style fare with upscale options and will have menus varying with the seasons.
The owners of the restaurant, according to the documents, do not want the establishment to be known as a bar or tavern, but as a family restaurant with quality dining and carry-out options.
Renovation of the building will give the restaurant unique features, including the original 1926 hardwood floors, the original stained glass windows in the front, original tin ceiling panels and original clay tile and brick walls.
The restaurant is expected to provide seven full-time jobs and 10 to 15 part-time jobs. Expected opening is spring or summer of 2019.
The owners are also applying for one of the city's new historic liquor licenses. Crown Point is utilizing a decade-old state law originally written to help Valparaiso develop its historic downtown. The law allows for 10 additional liquor licenses in the historic downtown. The special three-way license (beer, wine and liquor) costs $6,000. This is in contrast to the cost of a traditional three-way liquor license that can run north of $100,000.
Square Roots has already applied for and received one of the historic licenses. 
Mayor David Uran said the Holmes have been operating a successful restaurant for more than 25 years, and their experience and passion to provide another quality dining option to Crown Point's downtown square is exciting.
"We are looking forward to their grand opening and wish them great success," he said.
---
Best of the Region 2018: Food and Dining
Be the first to know
Get local news delivered to your inbox!