Northwest Indiana lost the concert venue that brought it first-class entertainment, from the chart-topping Donna Summer when it opened as the Holiday Star Theatre in 1979 to legends like Aretha Franklin, Bob Dylan, B.B. King, Jerry Seinfeld, Bob Hope, Richard Pryor, Whitney Houston and Luther Vandross.
White Lodging is tearing down the Star Plaza Theatre at Interstate 65 and U.S. 30 in Merrillville to make way for a redevelopment project that will include a multistory hotel. The Northwest Indiana Symphony Orchestra delivered a poignant rendition of "Bless This House" at its final show at the landmark 3,400-seat venue, and the Oak Ridge Boys ended their final Christmas show at the storied venue with "Amazing Grace."
Now the sealike parking lot sits empty. The ticket booths are shuttered. Seats have been torn out and donated to local theater companies.
The Star Plaza is no more, but arts and entertainment live on in the Region.
Picking up the slack
The Venue at the Horseshoe Casino in Hammond has picked up some of the slack, hosting acts the Star Plaza once did like the Buckinghams, Babyface, Gladys Knight and "The Price is Right Live." The Room at the Silver Buckle Saloon in Highland has been bringing in popular acts like Aaron Carter and Local H. The new Space Revival on Broad Street in downtown Griffith has been bringing in hipper, more underground acts for the youth. And the Center for Visual and Performing Arts in Munster has boosted its entertainment offerings, including adding a stand-up comedy series.
If you're looking for more than just great food and drinks, these 12 Region spots are just what the doctor ordered.
The Radisson at Star Plaza will be replaced with a new conference center, though it's expected to be smaller because of diminished demand in the Northwest Indiana market.
In the meantime, other venues have stepped up such as the conference facility at the Indiana Wesleyan University campus in Merrillville. It's received five to 10 new conference clients a week and boosted revenue by 20 percent since the centrally located hotel closed.
"Our space is almost 30,000 square feet with 13 conference rooms and six smaller meeting rooms, just half a mile from the previous Radisson location," Regional Dean Jenny McGill said. "We are filling the gap with its closure."
The Regional Development Authority is pursuing a potential Lake County Convention Center, doing a market study into whether it would be feasible. A consultant has looked at locations as far-flung as Cedar Lake for a new facility to bring in conferences like Ramencon.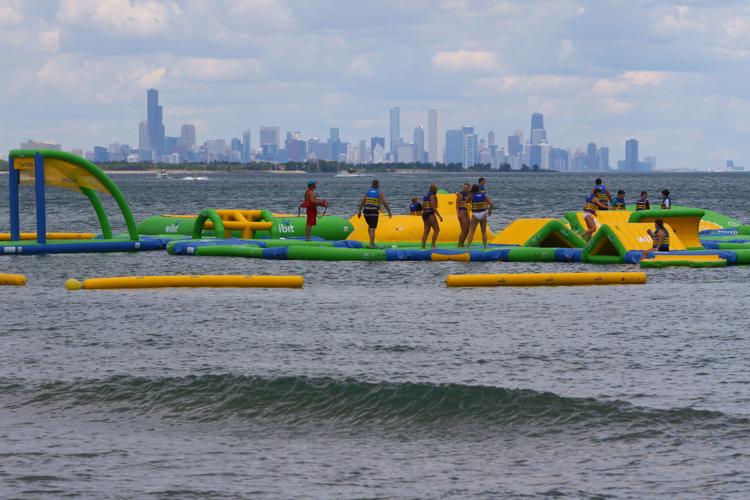 Lakefront improvements
And a push is underway to dress up the lakefront. Whiting revamped the Whiting Lakefront Park and rebuilt the pier that juts into Lake Michigan. Gary redid Marquette Park, and Miller community leaders raised enough funding to install a replica of Octave Chanute's pioneering glider at the Gary Bathing Beach Aquatorium.
Michigan City built the North Pointe Pavilion, enabling the new Fire & Water restaurant to offer sweeping second-floor lakefront views.
The Michigan City Port Authority just voted to approve a cruise ship that would take fun-seekers out on sightseeing trips, dinner cruises and voyages to destinations like New Buffalo.
"The operator is aiming to be open by Memorial Day," Harbormaster Tim Frame said. "That's what he's targeting."
It could be a major draw for tourists, Frame said.
"Form our angle, we've been looking for years for something of this order," he said. "Nothing has really panned out."
Michigan City Mayor Ron Meer said the city was planning $5 million in improvements to the entrance of Washington Park, including adding more lakefront parking and improving traffic flow for beachgoers.
"We're trying to improve the aesthetics for our residents and guests," Meer said. "Improving the quality of life increases the odds of investment. The better your town is, the more people want to invest."
Meer thinks the addition of a cruise ship could be a "large draw" to the lakefront city.
"The contract would be from May to October," he said. "Some of it is weather-driven, but we're thinking it will be a seven-day-a-week operation."
An enhanced lakefront, in conjunction with the South Shore Line fast-tracking project that will shorten the commute to Chicago, should help persuade more people to move to Michigan City, Meer said.
"We want to get more people to look at Indiana," he said.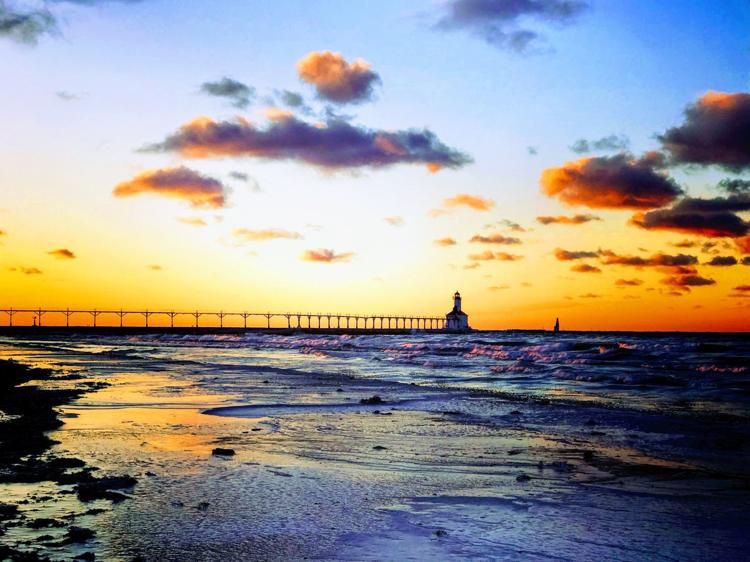 Zip lines
Whiting is adding more parking, a kid's train, a destination playground and potentially zip lines, Mayor Joe Stahura said.
"We built up the infrastructure part of the project," he said. "Now that the park is complete, we began focusing on programming, how we can bring additional people to the park."
Whoa Zone plans to expand by about 25 percent so it can handle 120 to 140 visitors at a time, but the city is working on ways to draw more visitors to the lakefront during the spring and fall, when fewer people are venturing into the water.
"We want people to come back to the beach," he said. "We're trying to keep it fresh."
Whiting, for instance, will allow pop-up vendors from 119th Street to just set up on the beach on a daily basis. Whiting has boosted parking revenue by 50 percent since installing meters and is looking to add 130 more metered spaces, Stahura said.
"If customers enjoy it we could add more people over time," he said. "Local businesses get the first crack at it, but if they're a success we'll expand it to other businesses. We want to see a boost."
The arts
The South Shore Arts plans to continue to lead the Region's art scene "in an ongoing effort to transform our Region through the arts," Executive Director John Cain said.
"Great projects large and small are constantly being developed from cultural districts in specific communities such as Michigan City and the Miller Beach section of Gary to performing facilities in Crown Point and Valparaiso," Cain said. "Arts organizations and individual artists are active throughout Northwest Indiana, developing innovative projects such as public mural and graffiti-painting projects and bringing arts education programs to area schools."
This year, the South Shore Arts celebrates the 75th anniversary of "one of the earliest celebrations of the arts in Indiana," the 75th annual Salon Show. The annual exhibition, which awards $10,000 to winning artists, returns in September and October to the Center for Visual and Performing Arts in Munster.
"The exhibit began in the lady's hat department of Mines Department Store in downtown Hammond in 1936, becoming an annual event in 1944," Cain said. "Following this, we will present a two-part series of exhibitions under the heading 'Urban Legends,' beginning in November with 'Indy Windy: A Love Story,' featuring artists from Indiana and Chicago who execute large public artworks to create new environments in aging urban and manufacturing areas. Ish Muhammad, a self-taught artist from Northwest Indiana who maintains a studio at the Zhou B Art Center in Chicago, will curate. The second part of the series is 'Urban Ruins,' featuring the work of photographers who have been lured to Gary and other cities throughout the Calumet Region to capture the haunting beauty of architectural ruins on the verge of being repurposed as gardens and other public spaces."
The Northwest Indiana Symphony is moving forward without its home base of the Star Plaza, where it held its well-attended pops concerts.
"The loss of this for-profit venue is a great one in terms of what our region has to offer for audiences comprised of both residents and visitors alike," Cain said. "With a house of 3,400 seats, that's a tremendous number of the proverbial 'butts in seats' that won't be there any longer."
It will move forward with the pop concert "Show Boat and Show Tunes" at Bethel Church on May 11 and Highland High School's Moneck Auditorium on May 12. Pop shows for its 2018-19 season will take place in Highland and at Valparaiso High School's new auditorium.
The future
Despite setbacks, the arts persevere in the Region, Cain said.
"The arts aren't just people or organizations working creatively in isolation anymore," he said. "There is a new emphasis on community engagement and working together in innovative new ways. South Shore Arts is happy to promote these innovations including the Miller Beach Arts & Creative District, Arthouse: A Social Kitchen in downtown Gary, the Uptown Arts District in Michigan City and artist Melissa Washburn's Community Supported Art program in Valparaiso."
Most arts employment in Northwest Indiana is individuals supporting themselves as performers, painters, other visual artists or writers.
"Watch for these creative people to continue to invent exciting new ways to bring art to their communities, making those communities more attractive and interesting places to live, while also providing themselves with a decent living," Cain said.