CROWN POINT — The president and CEO of the Region's tourism bureau is coming under fire after newly released figures show his compensation last year — including health and retirement benefits — was $336,000.
Speros Batistatos earned $158,244 in base pay in 2019, plus $25,672.50 in bonuses for his work with the South Shore Convention and Visitors Authority, his agency's records show.
But after adding in health insurance and retirement benefits, vacation buyouts, vehicle allowance, and more, his overall compensation came in at about $336,000, records provided by his agency based on a city of Hammond public records request show. 
Batistatos argues his compensation aligns with industry standards, claiming he oversees a "billion dollar" tourism industry serving five counties and that his base pay and benefits have always been approved by his tourism board of directors.
But the numbers aren't sitting well with Batistatos' longtime critic, Hammond Mayor Thomas McDermott Jr., or a member of the board that oversees Batistatos' tourism agency, which is a government entity.
"If this was Vegas, Orlando, or a thriving hospitality industry, I'd get it. But to have a public employee (receiving) this much (compensation) in Northwest Indiana … it's outrageous," McDermott said Monday.
"This is taxpayer money — the hotel/motel tax. That could be used for events around Northwest Indiana, the Pierogi Fest, Lake County Fair, things that puts heads in beds, instead of spending ($300,000) on one person. It's insulting," said the mayor, whose city is suing the tourism agency in a dispute over board appointees.
An attorney for Hammond recently requested Batistatos' full compensation records amid that lawsuit.
Batistatos, who has long led Indiana's second-largest tourism bureau, inked a 5 1/2-year contract with the tourism board in 2016 that lays out his annual base pay increases, criteria for bonuses, vehicle allowance and other benefits.
Unless renewed, that contract is set to expire Dec. 31, 2021.
From 2012 through 2019, Batistatos was paid a collective $1.1 million in base salaries alone, a Times analysis of the records shows. 
When adding together his total compensation over that same time period, that number doubles to about $2.2 million.
From 2012 to 2019, Batistatos received $151,400 towards vehicle use, auto insurance and gas mileage; $135,555 in vacation buyouts; and $196,163 in bonuses, the last of which Batistatos says is entirely privately funded, records show.
His 2019 total compensation package — totaling $336,001 — also included $20,000 for his vehicle (in lieu of insurance, gas, and mileage expenses) and $28,070.90 buyout for unused vacation time.
It also includes tens of thousands of dollars that goes towards Batistatos' retirement each year, documents show.
Long-standing tiff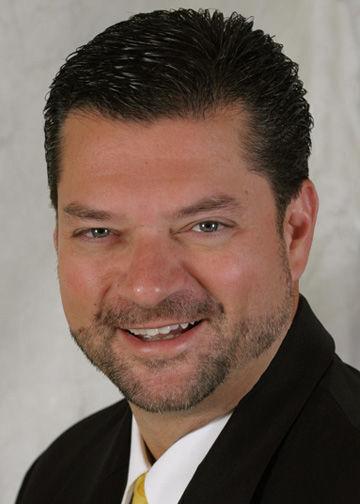 Batistatos, who has been in a long-standing political tiff with McDermott, defended his salary and compensation package. 
"This is old news for Tom. Tom has been jealous of anyone who makes more money than him," Batistatos said of McDermott.
"The board's position is that it has two major responsibilities and that is to be fiduciarily responsible for all assets given to it, and … to attract and retain the highest skilled CEO that they can. And I believe they have done that," Batistatos said.
Tom Dabertin, a longtime private and public consultant who was appointed to the CVA board last year by the Hammond council, disagreed with Batistatos.
Dabertin said he learned only Monday of Batistatos' total compensation when The Times furnished him a breakdown of it, as a result of the city of Hammond's records request.
"Having worked in the public sector before, myself, I always believe workers in government are never paid what they get in private sector … I don't think that the public sector should be paying top dollar in comparison to the private sector," Dabertin said.
Batistatos countered that Dabertin, at the very least, should already have known about the compensation levels as Dabertin voted on the 2020 budget approval last year.
Annual budget
Andy Qunell, board chairman, said the CEO's contract was signed before he joined the board a few years ago. Qunell became board chairman last year. 
He also said the board passes an annual budget each year that includes line items for all employees' salaries and compensation.
Qunell noted that in light of the records release and controversy, the board would be reviewing issues surrounding Batistatos' compensation at its regular meeting Thursday.
While on the phone with The Times, Batistatos and Qunell were in disagreement over whether Batistatos' current contract allows for yearly bonuses up to 18% or 25%. Qunell said it's 18%.
Qunell said the yearly bonus is calculated with a 1-to-10 job performance ranking system, along with a number of marketing and new program thresholds. A five-member committee adds up the total scores, and the average score decides Batistatos' bonus for the year. 
Salary comparisons
Batistatos' base salary is below that of Leonard Hoops, CEO of Visit Indy, Inc., the public tourism bureau based in Indianapolis. Hoops made about $680,000 in 2017.
However, Hoops took a 40% pay cut this year amid waning tourism revenue resulting from the COVID-19 pandemic, according to media reports. 
McDermott said as mayor, his compensation package, including base salary and health insurance, is about $155,000. His 2018 Chevy Tahoe is also covered, though he pays taxes on his vehicle, he said.
"But never in my life have I received a bonus like that," McDermott said.
Batistatos noted he took a 15% pay cut this year because of the COVID-19 pandemic — which has left hundreds of thousands of Hoosiers without work or faced with pay cuts.
He said only eight of his 19-member staff have been working through the pandemic, and four positions have been permanently eliminated, including Batistatos' assistant, a sports marketing manager, video manager and housing coordinator.
He said he and his team have been "working hard" in the middle of a pandemic to provide resources to the Region's hospitality business owners and employees. He said McDermott's release of figures detailing his total compensation package is "a distraction" from the hard work the CVA does.
"We're, right now, in the middle of a pandemic, and we're trying to figure out how to help the people in our hospitality community ... who don't have a paycheck, whether that be a bartender, a waitress, a bar manager, a restaurant owner who has closed down his business, because they can't make money. We wake up every day worried about how to make those businesses whole. We get up every day trying to grow the economy and try to put people back to work. There are literally thousands of people still out of work," said Batistatos.
During the virus outbreak, the CVA launched a promotional campaign for restaurant carryout and tourist attractions, and the agency hosted an employee food drive.  
Despite the pandemic, Batistatos said Lake County has led the state in hotel occupancy rates and helped get the word out to the hospitality sector when United Way made $250,000 in grants available. 
"And I'm real proud of that," he said. 
Ongoing lawsuit
McDermott's city remains embroiled in a lawsuit with the tourism bureau over the handling of board appointees and special legislation allegedly treating Lake County's tourism bureau different than other agencies in the state.
The lawsuit, filed in August 2019, argues Indiana law governing CVA appointment deadlines is special legislation that unfairly targets Lake County. The filing also alleges Bastistatos unfairly blocked a city of Hammond board appointment based on technicality.
McDermott said he believes information detailing the salary increases is relevant because it shows cause for Batistatos wanting to appoint his own members to the board. 
"The allegations are if you have a hand-picked board, obviously that board becomes a rubber stamp, and things like 300-plus-pay packages are easier to get through, unless you have somebody asking tough questions," he said.
Kevin Smith, city attorney, said he filed the public records request to get a handle on Batistatos' total compensation beyond his base pay and yearly board-approved bonuses.
McDermott said the city initially filed litigation because of Batistatos' "insistence on filling the Hammond Common Council's position on this board with his own appointee" — something the mayor and city council strongly disagreed with.
Various appointing authorities, including the city of Hammond, are allowed to make appointments to the tourism board of directors.
"Now, seeing the mind-boggling leap in the CEO pay over that period of time, it's understandable why Speros wants his appointees on this board …" McDermott said.
Batistatos reiterated his pay and compensation is "well within" industry standards for tourism/marketing organizations with a $3-5 million budget.
Gallery: How much do mayors get paid in Northwest Indiana?