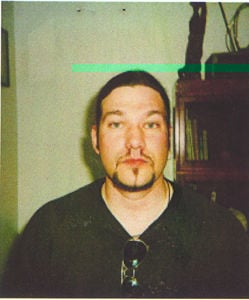 MILWAUKEE | A former leader of the Outlaws Chicago region Motorcycle Club who was arrested in Mexico in October is facing new federal charges in Milwaukee.
A grand jury indicted Randy Yager on charges of racketeering and conspiracy. The indictment accuses Yager, 59, of participating in murders, bombings and arson aimed at rival clubs in the 1990s.
The U.S. attorney's office says the former Gary man was initially indicted with 16 others in 1997. Yager became a fugitive and was on the U.S. Marshals Service most wanted list in 2004.
Yager will be arraigned May 22 in federal court in Milwaukee.
Margie Jelovcic, 47, of Crown Point, was pronounced dead at a hospital in Mexico shortly after Mexican authorities took Yager, her boyfriend, into custody near Rosarito, Baja California, Mexico.
Federal authorities said Jelovcic died in a high-speed crash while fleeing police during Yager's apprehension.
Jelovcic disappeared when Yager skipped town.
Yager was the president of the Outlaws Chicago region motorcycle gang when he and 16 other members of the gang were indicted by a Wisconsin federal grand jury in 1997. Yager was charged with murder, arson, possession of explosives, trafficking in stolen vehicles and narcotics.
Yager and Jelovcic began dating when Jelovcic started bartending at her family's tavern, Milan's 51st Tap, 5115 Broadway, in Gary. Yager lived nearby and frequented the bar, where the two met.
Jelovcic told her mother, Katie Jelovcic, she was going on vacation to Las Vegas with Yager in June 1997, two days before Yager was indicted.
Margie Jelovcic returned to her Crown Point apartment in the Mallard Bay complex two weeks later but left in September 1997 and was never seen by family members again.
Be the first to know
Get local news delivered to your inbox!