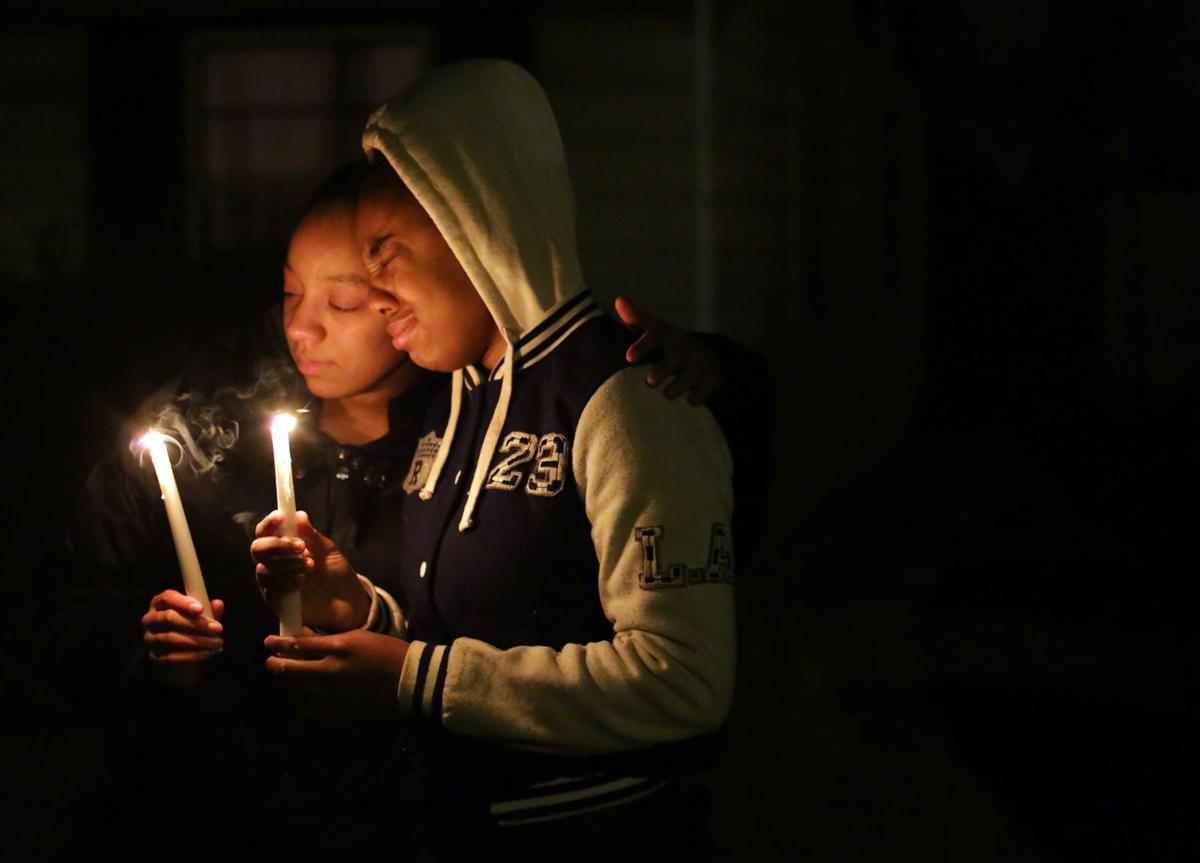 Increasing violence plagued Chicago again last year, but the overall number of homicides in Northwest Indiana declined.
The news may be little comfort to families who lost loved ones, but could come as a surprise after a year of headlines about rising crime rates in cities across the nation.
Lake County recorded a total of 71 homicides in 2016, down from 75 in 2015.
LaPorte County logged three, compared with five a year earlier. 
In Porter County, police didn't investigate a single homicide last year. The county recorded five in 2015, records show.
Gary, which each year records the most homicides in the Region, logged 46 in 2016, police Lt. Dawn Westerfield said. That's down from 50 in 2015.
Gary Mayor Karen Freeman-Wilson has attributed decreases in crime to the Gary for Life initiative, which takes a targeted approach to fighting crime and relies on local, state and federal partnerships. The Police Department's Multi-Agency Gang Unit has increased visibility but focuses specifically on high-crime areas and individuals believed to be involved in criminal activity, police said.
East Chicago recorded six homicides, compared to eight the year before, police Lt. Marguerite Wilder said.
In Hammond, homicides rose slightly to eight from six in 2015. Hammond Mayor Thomas McDermott Jr. said in a recent statement that two of the eight homicides were in self-defense. He characterized crime in the city as overflow from Chicago, and said the city plans to invest nearly $500,000 in "license plate reader" cameras to monitor traffic flowing in and out of the city.
Homicides also were up in Merrillville, which logged at least five in 2016 compared with one the year before, according to records from the Lake County coroner's office.
The Merrillville Police Department was still reviewing its 2016 data and planned to release it soon, Police Chief Joseph Petruch said. 
The Lake County Sheriff's Department recorded three homicides, up from zero the year before.
Lake Station, Lowell and Schererville each recorded one homicide in 2016.
In LaPorte County, all three homicides in 2016 occurred in Michigan City. In 2015, Michigan City logged three homicides, while the city of LaPorte and the LaPorte County Sheriff's Department each recorded one.
Michigan City police next week plan to launch a new initiative aimed at shining a spotlight on cold case homicides. The city has 17 such cases dating back to 1970.