ST. JOHN — Police are seeking the public's help in finding a young man and woman last seen Feb. 25. 
Thomas M. Grill Jr., 18, of Cedar Lake, and Molley R. Lanham, 19, of St. John, were reported missing by their families this week, prompting the St. John Police Department to open an investigation. 
Grill and Lanham may be traveling in a black 2012 Honda Civic four-door with Indiana license plate RY9007, police said. 
They may be in Valparaiso or the New Lenox, Illinois, areas, St. John Detective Cmdr. Steve Flores said. 
It's unclear if they are in any danger at this time. Foul play is not suspected. 
Anyone with information about their whereabouts should contact the St. John Indiana Police Department at 219-365-6035 or the Cedar Lake Police Department at 219-374-5416.
Region Cold Case Files: Who killed Allen Williams? Gary murder featured on 'Case Files Chicago'
Region Cold Case Files: Who killed Allen Williams? Gary murder featured on 'Case Files Chicago'
Region Cold Case Files: Who killed Allen Williams? Gary murder to be featured on 'Crime Stoppers Case Files'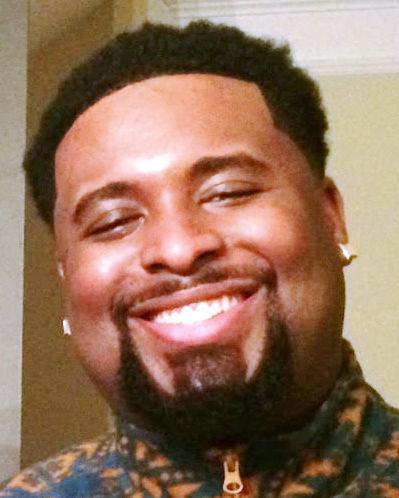 GARY — Allen Williams, 28, was days away from starting a new job as dean at a Chicago school when he was gunned down the night of Aug. 18 in the city's Aetna neighborhood.
Gary detectives think the still-unsolved shooting was a case of mistaken identity — and so does his family.
Now, months later, the leads have dried up. That's why Gary police reached out to "Crime Stoppers Case Files — Chicago" to feature Williams' case in an episode that aired Jan. 20 on CW50 Chicago.
Gary Police Detective Jeremy Ogden said police believe Williams' vehicle may have been mistaken for another person's car, leading the suspect to inadvertently target the wrong guy.
An educator who was engaged to be married, Williams was "well on his way to bigger and better things," when he was gunned down, said the TV show's executive producer and on-site host, Lisette Guillen.
Guillen said Williams was a family man and a big sports fan.
"He was an all-around nice guy," Guillen said.
Williams was raised in the Naperville/Aurora area and moved to Gary only a few months prior to the shooting, family said. 
Williams hadn't lived in Gary long enough to make any enemies, leading police to believe someone mistakenly targeted him that night.
Williams has no prior involvement with crime, nor was he "involved in anything negative in his life," Ogden said.
"He had been out that night, to have some drinks at local establishments with some friends," Ogden said. "Then he headed home."
Williams was stopped at a traffic light at about 1 a.m. on that Friday night in the 1000 block of Utah Street when someone pulled up and started shooting into the car, Ogden said.
His grandmother, Mary Coleman, said he took his studies seriously — having obtained a bachelor's degree in liberal arts from Indiana University Northwest in Gary and a master's degree in human resource management from Indiana Wesleyan University.
"His birthday was yesterday," Coleman said Friday. "Some of his friends came out to Olive Garden and they all had a nice time."
Ogden said he hopes the publicity will lead to a new break in the case.
Anyone who witnessed the shooting or may have further information is urged to call Ogden, of the Gary/Lake County Metro Homicide Unit, at 219-755-3855.
To remain anonymous, call 866-CRIME-GP. 
Region Cold Case Files: Who killed Wilkie McGuire? The Hobart grandmother received strange phone call before her murder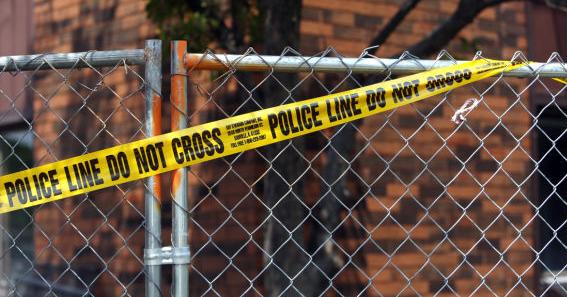 HOBART — Whoever bludgeoned Wilkie McGuire to death in the summer of 1996 likely acted on impulse — impassioned by rage in the heat of the moment.
At least, that's one theory Hobart Police Lt. James Gonzales is considering these days as he roots around in the case files of McGuire's unsolved murder to learn more about her killer.
The 83-year-old was killed some time between the night of Aug. 6, 1996 — when she was last seen alive — and Aug. 8, 1996. 
That was the day her 31-year-old grandson found McGuire strangled and beaten to death, her body sprawled out on her concrete basement floor, police said.
The grandson told police he went to McGuire's rented home in the 300 block of Cavender Street that Thursday to tell his grandmother her landline telephone was off the hook and that he was getting a busy signal, police reports show.
When police arrived, detectives found blood-stained canned goods scattered on the concrete and substantial amounts of blood spatter near her body. Police never recovered a weapon. 
"Whoever did this was likely very angry. That's a lot of overkill," Gonzales said.
Detectives initially did not suspect foul play, but six days later, the coroner's office ruled McGuire's death a homicide due to blunt force trauma to her head and neck areas. It was the coroner's opinion that the woman could not have suffered those injuries in a fall.
Police interviews with family and neighbors paint a picture of a kind, elderly woman who lived alone and was careful never to open the door for strangers.
There was no sign of forced entry into her home, Gonzales said. That leads him to believe McGuire may have known her killer — someone she thought she could trust.
She was last seen alive on a Tuesday. Her daughter dropped her off at her home that afternoon after having lunch together. 
One of McGuire's neighbors reportedly told police he received a call the day before from a long-distance number and an unknown male asked to speak with McGuire, Gonzales said.
After the neighbor contacted McGuire, McGuire reportedly walked over to the neighbor's house and spoke with the individual, who asked for her phone number, Gonzales said.
Some time later, McGuire received a call from the individual yelling at her and demanding money, according to an interview with McGuire's daughter. The daughter told police she received an emergency message not long after that from McGuire, telling her to come back to the house because she was afraid of the person on the other line, Gonzales said.
Two days later, she was found dead. 
Gonzales said he doesn't believe McGuire's killer did it for financial gain or during a robbery attempt. 
Now that he's taking a fresh look at the case, Gonzales said there is physical evidence from the crime scene he wants to be tested. He declined to go into further details.
Gonzales said he thinks someone out there knows what happened to McGuire. 
"I believe someone's talked about this, maybe to a spouse, an ex, but they feel intimidated to come forward," Gonzales said.
Anonymous tips are welcomed if it helps bring police closer to McGuire's killer. 
Region Cold Case Files: Who killed Linda Weldy? The LaPorte 10-year-old was kidnapped and killed after the school bus dropped her off.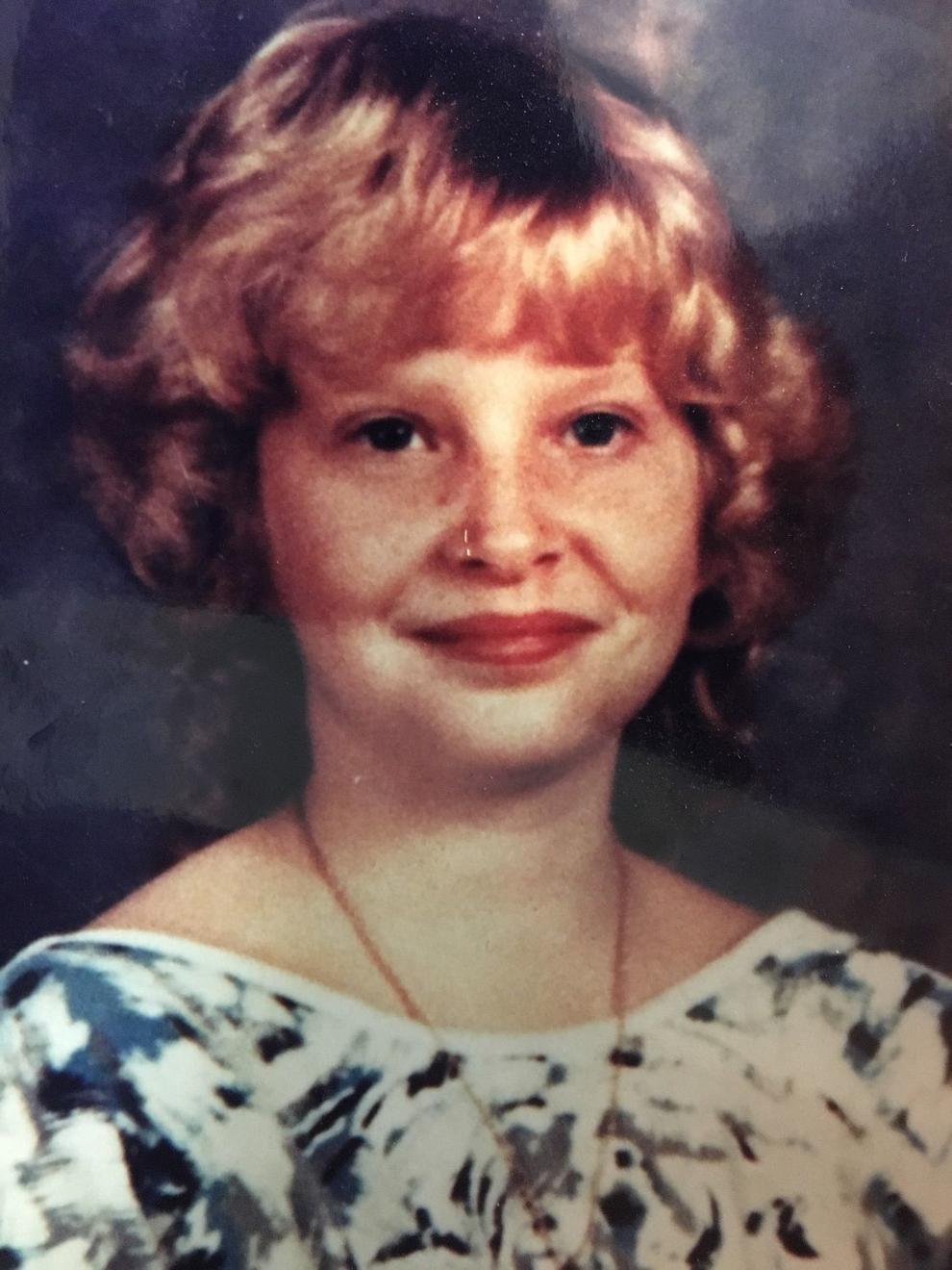 A long, gravel driveway separated 10-year-old Linda Weldy from her rural home in LaPorte County when she stepped off the school bus the afternoon of Feb. 24, 1987.
What happened next along that stretch of driveway remains largely unknown to this day.
After a massive search effort, she was found — three weeks later — on an abandoned railroad right-of-way near County Road 500 South about six miles south of LaPorte. The coroner's office determined the Crichfield Elementary School student died from strangulation.
Thirty years later, her kidnapper and killer remains at large, but detectives at the LaPorte County Sheriff's Department are not giving up hope.
LaPorte County Police Chief of Detectives Pat Cicero said he continues to speak with "persons of interest," and in the last few months alone, he has come across some "new information" and followed up on leads. He declined to go into detail.
"This case has been passed on to a couple of different generations of detectives. Right now, it's been my case for several years. We think we're making some headway and then we don't," Cicero said.
This case is a tough one, he said, because the technology simply wasn't there in the 1980s. What made matters worse was Linda's body was found three weeks after her death.
"So it's not like they had a fresh scene with fresh evidence," he said.
Still, the evidence police do have has been well-preserved, so there's potential for breakthroughs in the case, he said. Today, VFW Post 1130 stands in the place where Linda's former home had been at 181 McClung Road. Her family still lives in the area, Cicero said.
In 2014, evidence previously tested, along with new evidence, was turned over to Indiana State Police for a laboratory analysis, hoping DNA would lead police to Linda's killer.
Cicero said the results allowed police to "pursue different avenues," but he declined to elaborate.
Linda was dropped off by the school bus at about 3:30 p.m.
Her mother, Karen Egolf, previously told The Times she was working late that night and it wasn't until 11:30 p.m., when her shift ended, that her boyfriend at the time notified her on a CB radio in her car that Linda had not returned home.
Nobody went to the authorities earlier because it was just assumed that Linda went off to play or spend the night with a friend, she told The Times in 2014. 
There were rumors years ago that Linda's abduction and death was the work of a possible serial killer, but Cicero is skeptical.
"There could be a lot of motives. Was there info she was going to share about something else? I think a lot of people's imaginations run wild with all the crime shows and the internet. There's the likelihood, when a 10-year-old is killed, a lot of people, including law enforcement, will assume she was sexually assaulted," Cicero said.
Cicero said police have not been able to rule that out.
He said he believes Linda likely knew or recognized her killer.
"Statistics will show that in many homicide investigations," he said, "it's someone that you know, someone who is close to you."
Anyone with information about Linda Weldy's murder should contact Cicero at 219-326-770 ext. 2404 or via email at pcicero@lcso.in.gov.
Region Cold Case Files: Who killed Paul Chamness? The 44-year-old truck driver was murdered in broad daylight in Griffith.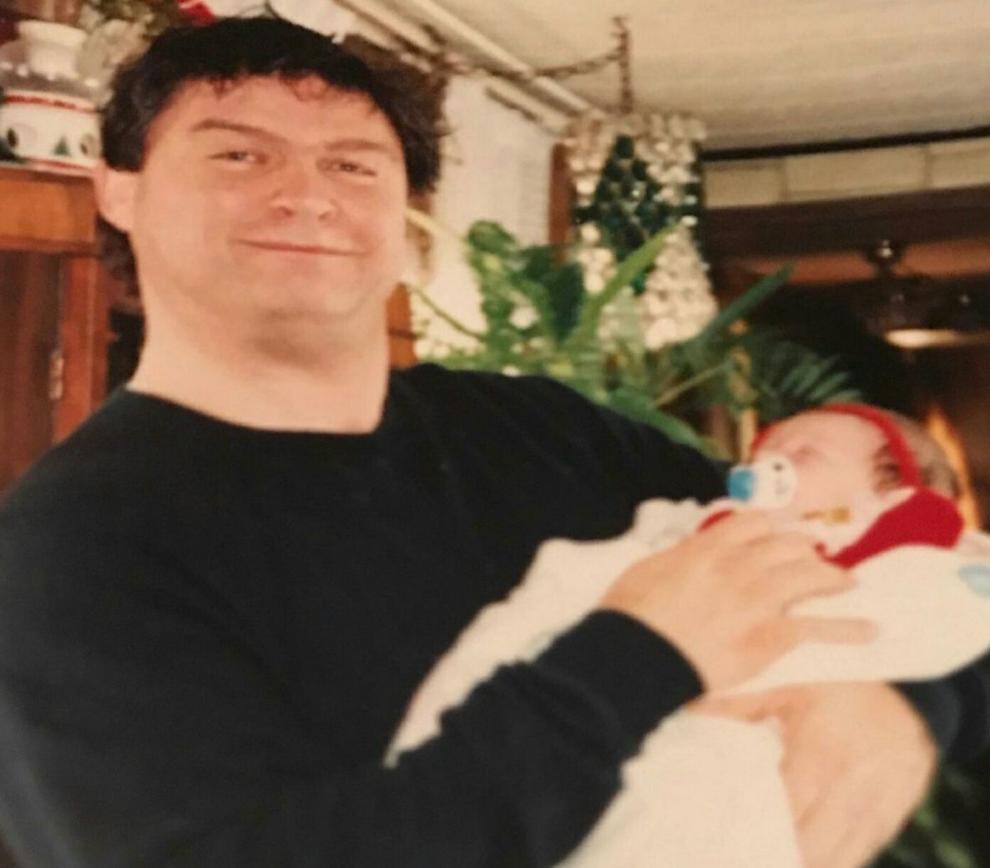 GRIFFITH — Sharon Scott has since remarried, but there's not a day that goes by where she doesn't wonder who killed her late husband.
"I want to know who and I want to know why," Scott said.
She kept every local newspaper clipping detailing the day Paul Chamness was shot dead in broad daylight while in his company's parking lot in Griffith, ready to start his shift on July 10, 1994.
Even then, Griffith police had few leads. All they know is that Chamness, 44, drove the same route every day from his Hegewisch neighborhood in Chicago to Griffith, where he worked as a truck driver for Bulkmatic Transportation Co.
That day, someone decided to follow him into the company's parking lot. Another company employee witnessed some of what happened, police said.
The witness said two black men in a dark-colored 1980s boxy-style vehicle, possibly a Mustang, pulled up beside Chamness and drove around the lot before circling back.
Chamness was shot four times — once in both the chest and abdomen and twice in the back — either with a .38 special of .357 handgun.
When Griffith police arrived moments later, at 11:34 a.m., he was fighting for his life. He later died at a local hospital.
Could this have been a case of road rage on his way into work?
"It would just be speculation on my part," Griffith Police Cmdr. Keith Martin said.
"We don't think it was a robbery," he added. "His wallet was there. Valuables were not taken. It appears that the person may not have even got out of the car when they shot him."
A witness told police Chamness arrived in his personal vehicle, a 1989 teal green Ford Ranger with an Illinois license plate, and parked it next to the company truck he was assigned to drive that day, according to Griffith Detective Jim Sibley.
After the shooting, Sibley said the suspect car was seen leaving the parking lot to the south to 35th Avenue and then to northbound Cline Avenue.
Detectives worked tirelessly to find a vehicle that matched the description, but in 1994, police still were "handwriting out" police reports, Martin said.  
Newspaper records show Chamness had been with the company for about five years at the time.
"I want to know what happened. He was a good worker. He was always there when they needed him," said Scott, 69, who now lives southwest of Kankakee, Illinois.
Scott said she knew Chamness for 28 years. They met when she was 18. He was 16.
"He was a very easy-going person. He'd give you the shirt off his back if you needed it," she said. 
The two were married seven years.
Times archives show weeks after his death, Griffith police announced Bulkmatic was offering a $5,000 reward for information that led to Chamness' killer. 
"Nothing has been uncovered since we put the case away," Martin said. "If anybody were to come forward, we'd pick it up from there."
Region Cold Case Files: Who killed Daniel Shively? Dyer police say they're looking for a Scion.
DYER — Serious crimes are few and far between in this town of nearly 16,000 people that ranked in the state's top 10 safest cities in 2016. 
But there's one cold case Dyer police detectives can't seem to shake.
Daniel Shively, 24, was struck and killed in the middle of the night June 3, 2012, and the driver didn't bother to stick around to see if he lived. 
Shively had a family. He had kids. He was one of Dyer's own. 
"As time goes on, we know it will be harder and harder to solve. But someone out there knows something," Dyer Police Chief David Hein said. "This case stays in the back of our heads. Our detectives are constantly working."
Though the case remains unsolved, it's not necessarily for a lack of physical evidence. 
The damage to the car was significant, leaving behind fragments and pieces at the scene near the intersection of Calumet Avenue and Harrison Place, Dyer Detective Kyle Kozubal said.
With help from Team Toyota in Schererville, police were able to piece together that the vehicle was a Scion TC manufactured between 2005 and 2010.
They know this because only Scion TCs made during those years used a specific paint color — Black Sand Pearl — and had a particular bumper style that matched remnants left at the scene, Kozubal said. 
The 911 call came at 3:13 a.m., a time when very few cars are on the roadway, but one person saw the majority of what happened.
The witness stayed on scene with Shively and, at one point, was able to look down Calumet Avenue and see the Scion drive away, Kozubal said. 
Fluid leakage on the roadway from the damaged Scion led police to the 213th Street intersection, where it appears the vehicle headed west, Kozubal said.
The trail went cold after that. 
Police didn't give up. They searched through a listing from the Indiana Bureau of Motor Vehicles of more than 100 similar cars registered in Lake County and physically inspected most of them.
For those they could not inspect, police worked to find documentation showing what happened to the cars. 
Detectives also checked with the National Insurance Crime Bureau to see if anyone had made an insurance claim for damage like what the Scion would have sustained in the crash. 
"We've got a lot of evidence that led us in the right direction. But without a car and a driver, things dried up for us. We're at a stalemate right now," Kozubal said. 
Over the summer, detectives took another look at the case, with Detective Sgt. David Stein launching RegionLaw: A Podcast. Stein's first podcast highlighted this very case, in hopes of drawing attention and, perhaps, if someone came forward, some closure for Shively's family. 
"You see your neighbor, maybe they had this type of car, and all of the sudden, the next day, it's not there. Or maybe you saw it getting driven away on a flat bed or truck," Kozubal said. "Somebody saw something. Somebody knows something about the driver, or maybe why somebody doesn't own that car anymore." 
Anyone who knows someone who owned a similar Scion or who has  information about that night can contact the Dyer Police Department at 219-865-1163, or email Kozubal at kkozubal@townofdyer.com or Stein at dstein@townofdyer.com.
Region Cold Case Files: Who killed Bradley Bothwell? He was found bludgeoned to death in Portage.
PORTAGE — Eleven years later and little is known about how a homeless Omaha, Nebraska, man wound up dead in Northwest Indiana, where he reportedly knew no one. 
Bradley Bothwell was discovered by landscaping workers Aug. 29, 2006, bludgeoned to death near the Walgreen's at 5995 U.S. 6 in Portage.
Portage Police Detective Capt. Joseph Reynolds said Bothwell had been there for "a couple of weeks, at least" — his body partially decomposed, and head and chest fully skeletonized. 
The 47-year-old arrived in town two weeks prior to his death, police reports show, setting up camp behind a local Walgreens in an overgrown area just out of view of passing cars.  
Reynolds said police have had little to go on since first opening up the death investigation, with no suspects or known motives. Bothwell was transient and had no known associates in town, he said. 
"Someone has to know something about this case," Reynolds said. 
What's interesting about this case is how Bothwell had gone to the trouble to not be found, but someone learned where he was hiding out, Reynolds said. 
"He wanted to be by himself. He was tucked away back in the field. Nobody could see him back there, and yet someone came upon him and murdered him," he said. 
Police suspect Bothwell may have been sleeping in his tent, purchased recently at a local store, when he was attacked. 
His attacker ripped the tent screen and struck Bothwell in the head more than six times with "what appears to be a hammer," according to a police report. 
"It could be that he knew his killer but we just don't know," Reynolds said. 
Bothwell's wallet was still at the scene, but $400 cash that witnesses say he had on him in the week prior was reportedly missing, Reynolds said. 
Anyone with information about this case should call Reynolds at 219-764-5704. Callers can remain anonymous.
Region Cold Case Files: Who killed Jamie Gray? Valparaiso detective says she was targeted.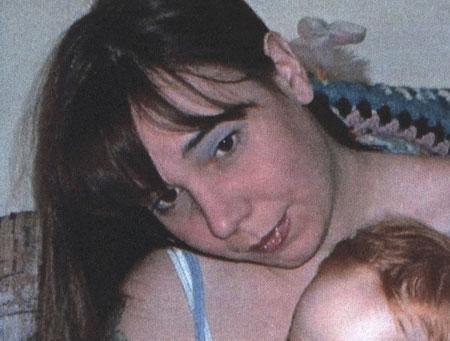 VALPARAISO — Jamie Gray was stabbed to death just before midnight Jan. 19, 2005, while outside her home at the Jamestown Apartments on the city's north side.
"We can speculate. Was it random or not? We believe it was not random. She was targeted," Valparaiso Police Department Detective Capt. Jeff Balon said.
The snow was falling hard that night. While few people were likely outside at that time of night, and in those weather conditions, Balon said someone must know how and why Gray died.  
"It's concerning to everyone in the detective bureau that we have an unsolved murder investigation," Balon said. "There are not too many cold cases in Valparaiso. This case has been with us since 2005. For Jamie's closure and her family's closure, obviously, and justice for Jamie, it's very important that we try to bring this to a conclusion."
After Gray's stabbing, an individual was witnessed running and getting into an older full-sized vehicle, possibly in poor shape, police have said previously.
Police have said Gray, who was a mother of two, was stabbed, then tried to run away and call for help. She collapsed at one point and was found by a visitor to the complex. Gray was later transported to an area hospital, where she was pronounced dead.
"We've followed up with several leads over the years. Whenever we get info, we follow up with it. We believe someone knows something," Balon said.
Balon hopes highlighting this case gone cold could jar someone's memory of that night.
"As minimal as they may think (the tip) is, anything is appreciated," he said. 
Anyone with information is urged to contact the Valparaiso Police Department at 219-462-2135. To remain anonymous, send your tips directly to the department using the tip411 website.
Region Cold Case Files: Who killed Mary Lou Kolczak? Hobart Police come up empty after chasing connection with 'bump and robs'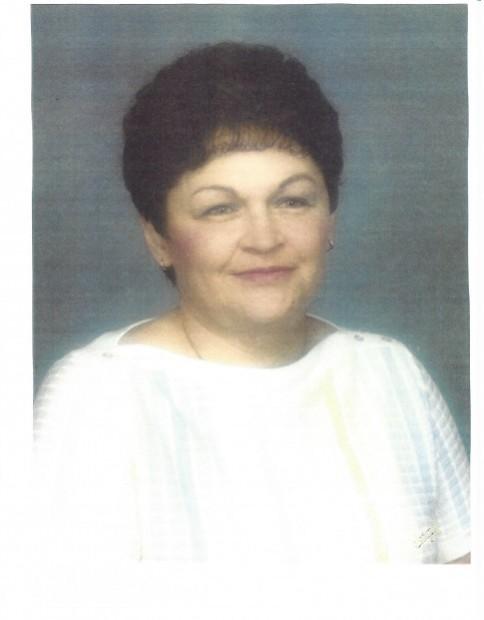 HOBART — Whoever viciously gunned down Mary Lou Kolczak over 27 years ago certainly knows what happened the night of June 26, 1990.
But if they're not willing to come forward, maybe someone else will. 
"I truly believe that there is a person who knows who committed this heinous crime, but is reluctant to come forward, because they may be afraid," Hobart Police Lt. James Gonzales said. 
The 49-year-old woman — also a fiancee and mother of two adult children — was fatally shot shortly upon returning home to the 2300 block of West Third Street in Hobart after working a 3 to 11 p.m. shift at Enamel Products in Portage, according to police.
The case took a twist at the time because there had been several "bump and robs" throughout Lake County, Gonzales told The Times. That very evening, police responded to a "bump and rob" just prior to Kolczak being shot.
"At the time, Detective Leo Finnerty worked tirelessly to connect the two crimes, but the evidence just wasn't there," Gonzales said. "The mode of operation that the 'bump and rob' suspects (used) didn't match with Ms. Kolczak's murder because nothing that I read at the time about the 'bump and robs' indicated that they ever followed a victim to their residence, nor did they ever pursue a victim into their residence."
Just as well, the firearm recovered and ballistic evidence with the bump-and-rob incident didn't match up with Kolczak's murder, Gonzales said. 
However, there was evidence left at the scene that indicated robbery more than likely was not the motive, Gonzales said. When she was found, Kolczak still had her purse on her shoulder, he said. 
Kolczak's son, Jeffrey, and fiance, Al Zertuche, were questioned by Finnerty during the investigation, which confirmed that Zertuche was at work when the shooting occurred. Jeffrey gave a statement about what he had witnessed and heard that evening. 
Gonzales said Jeffrey advised officers that night he had been watching a White Sox game on the television at about 11:30 p.m. in the upstairs living room, located above the garage, when he reported hearing two or three bangs and then a scream.
Jeffrey told police when he heard her scream, he ran down the stairs and found his mom laying on the floor unresponsive and thought she had been shot. Later, Kolczak was transported to St. Mary's Medical Center and subsequently pronounced dead by medical staff.
A coroner's autopsy report revealed she died from a gunshot shot wound, Gonzales said. 
Anyone with information that could potentially lead to the identification of a suspect or suspects is encouraged to call Gonzales at 219-942-4405 or via email at jgonzales@cityofhobart.org.