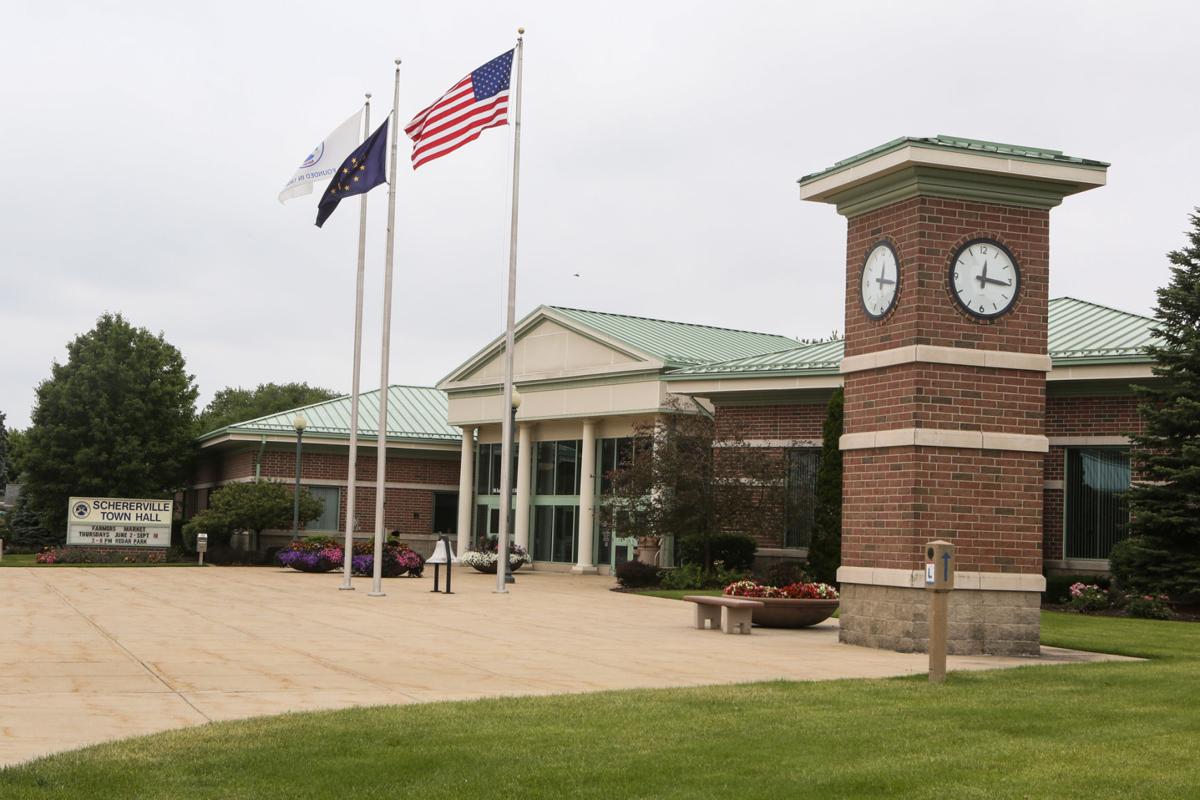 SCHERERVILLE — In an effort to prevent future flooding, the Town Council has approved a corrected joint agreement between the town and the Little Calumet River Basin Development Commission.
The agreement will help fund a feasibility study to create a possible regional stormwater detention facility in "the very large wetland area located between 77th Avenue and the Scherwood Apartments," explained Public Works Director Jeff Huet.
This Sunset Boulevard Stormwater Drainage and Detention project will slow stormwater, funneling it into the facility before it gets to the Little Calumet River watershed causing flooding, he said.
"This interlocal agreement was approved (by the Town Council) a couple of months ago and sent to the Little Calumet River Basin Development Commission. The commission made some tweaks to it and sent it back to us," Town Manager Robert Volkmann told the council members prior to the 5-0 vote.
Volkmann said the basin development commission funds 80 percent of the approved projects with local sponsors providing the remaining 20 percent.
The Schererville Town Council also voted unanimously to refinance the Tri-Town Safety Village, at 1350 Eagle Ridge Drive in Schererville. Clerk-Treasurer Janice Malinowski requested the council's vote because the current mortgage came due in February with a balloon payment of $79,152.27.
"I talked with Annette Luna at Midwest Bank and she was able to get us the same commercial interest rate (as the expiring mortgage) of 4.25 percent," Malinowski told the council. "That is below the current market interest rate that's between 5.25 and 5.5 percent."
This new mortgage for the Tri-Town Safety Village will come due on April 20, 2022, she said.
In other business, the council took the following actions:
• Accepted an agreement for $10,000 for the Northwest Indiana Symphony Orchestra to perform an outdoor concert at Redar Park on  Aug. 12.
• Accepted donations made to the town including a $16,000 donation for the Schererville Police Department's K-9 program in memory of June Hawk Franklin. These funds will be used to purchase and train a second dog, said Police Chief Dave Dowling.
Be the first to know
Get local news delivered to your inbox!