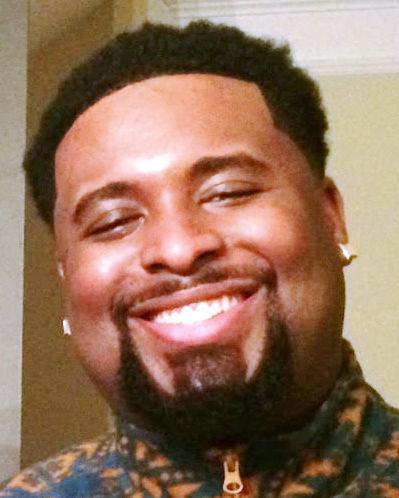 GARY — Allen Williams, 28, was days away from starting a new job as dean at a Chicago school when he was gunned down the night of Aug. 18 in the city's Aetna neighborhood.
Gary detectives think the still-unsolved shooting was a case of mistaken identity — and so does his family.
Now, months later, the leads have dried up. That's why Gary police reached out to "Crime Stoppers Case Files — Chicago" to feature Williams' case in an episode that aired Jan. 20 on CW50 Chicago.
Gary Police Detective Jeremy Ogden said police believe Williams' vehicle may have been mistaken for another person's car, leading the suspect to inadvertently target the wrong guy.
An educator who was engaged to be married, Williams was "well on his way to bigger and better things," when he was gunned down, said the TV show's executive producer and on-site host, Lisette Guillen.
Guillen said Williams was a family man and a big sports fan.
"He was an all-around nice guy," Guillen said.
Williams was raised in the Naperville/Aurora area and moved to Gary only a few months prior to the shooting, family said. 
Williams hadn't lived in Gary long enough to make any enemies, leading police to believe someone mistakenly targeted him that night.
Williams has no prior involvement with crime, nor was he "involved in anything negative in his life," Ogden said.
"He had been out that night, to have some drinks at local establishments with some friends," Ogden said. "Then he headed home."
Williams was stopped at a traffic light at about 1 a.m. on that Friday night in the 1000 block of Utah Street when someone pulled up and started shooting into the car, Ogden said.
His grandmother, Mary Coleman, said he took his studies seriously — having obtained a bachelor's degree in liberal arts from Indiana University Northwest in Gary and a master's degree in human resource management from Indiana Wesleyan University.
"His birthday was yesterday," Coleman said Friday. "Some of his friends came out to Olive Garden and they all had a nice time."
Ogden said he hopes the publicity will lead to a new break in the case.
Anyone who witnessed the shooting or may have further information is urged to call Ogden, of the Gary/Lake County Metro Homicide Unit, at 219-755-3855.
To remain anonymous, call 866-CRIME-GP.