Authorities are investigating after a person was found dead early Monday in the driveway of an auto repair shop, an official said.
The cost for the $15,000 baby box was raised by the Tri Kappa Associate Chapter of Dyer, Schererville and St. John.
At 7:39 a.m. Thursday a passerby called 911, reporting that a man was seen jumping from the draw bridge near Indianapolis Boulevard and Riley …
A boat owned by the Cedar Lake Fire Department temporarily hampered traffic early Thursday at the intersection of U.S. 30 and U.S. 41 after a …
A new fitness center is making its way to the Tri-Town.
The eastbound signal at Fountain Park Road and U.S. 30 was out of service during the evening rush hour, according to Deputy Police Chief Jeff Cook.
"I ended up creating a job that didn't exist, just by combining all the things I was passionate about into one thing and lucking into the fact…
Crews were met with heavy flames and smoke, with the back side of the home engulfed, the chief said.
Police are searching for two people suspected of breaking into a vehicle, stealing a purse from inside and charging over $2,000 to the owner's…
Investigators collected several weapons from the scene and several pieces of bloody clothing.
Prosecutor Carter said he stands by a pledge to reduce the number of cases in which his office allows defendants to plead guilty to reduced ch…
The honor is additionally a prestigious one for Kendall Jackson — she is one of only 21 black women to earn the Eagle Scout rank this month, w…
The vehicle crashed into two other vehicles at Calumet Avenue and the suspects began running away on foot, police said. All five suspects were…
The Schererville Police Department released surveillance images of the suspects in hopes that the public may be able to identify the individuals.
During the incident, in which a man sustained a self-inflicted gunshot wound, an officer sustained a minor injury that was not life-threatenin…
The defendant, who appeared to be intoxicated, told a group of bar patrons he was "an American spy" sent "to take out a Russian spy" before he…
"We want to provide our schools certainty, and we understand they've had to adapt quickly to ensure learning continues in the face of an unpre…
A group of Lake Central seniors are seeking funding for their next round of research testing for coronavirus antibodies among school staff.
A group of Lake Central seniors are seeking funding for their next round of research testing for coronavirus antibodies among school staff.
The theft happened Dec. 24 in Home Depot at 960 U.S. 41 in Schererville, police said.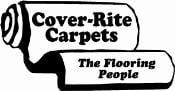 Cover-Rite Carpet & Design Center

Midwest Express Clinic / Crown Point
The driver lost control of the car at The Duke of Oil auto shop at 9615 Indianapolis Blvd., where he and a passenger tried to escape on foot, …
The U.S. Senate voted 51-44 Tuesday to confirm Northwest Indiana U.S. Attorney Thomas Kirsch, of Schererville, to fill a judicial vacancy on t…
The men drove through a closing railroad crossing gate and later continued to flee after driving over a tire-deflation device, police said.
A Schererville woman will make history today when she joins 537 other Americans in all 50 states and Washington, D.C. to officially elect the …
Police scoured an area surrounding a field off U.S. 30 in Lynwood for nearly an hour before calling the search off.
The man's breath alcohol content was allegedly 0.19%, or over twice the legal limit of 0.08%, police said.
An officer responding to one of the locations observed the lights were clearly cut by someone, while animals like squirrels show evidence of g…