With more than 100 staff quarantined, Lake Central will move to remote instruction next week.
Police have released an image of the suspect and urged anyone who is able to identify him to come forward with information.
Republican Hal Slager appears to have reclaimed the Indiana House seat he previously held between 2012 and 2018.
Here's the latest on COVID-19 cases reported in Northwest Indiana's K-12 schools and college campuses.
SCHERERVILLE — Flames and black smoke poured from a commercial lot near Indianapolis Boulevard in Schererville Friday afternoon. 
Six candidates are running for three seats on the Lake Central school board this fall. Get to know the candidates here.
The Erie Lackawanna Bike Trail between Burr Street and U.S. 30 will be closed temporarily for resurfacing.
The election for Indiana House District 15, which includes Dyer, Schererville and Griffith, could be the closest race on the Lake County ballo…
The data will include weekly information from the prior Wednesday through the current Tuesday, Veracco said. 
Police cited the driver of the car for unsafe vehicle operation and he was released from the scene.
Cedar Lake and Schererville has been added to the Smart911 network in collaboration with Southcom 911, the dispatch center servicing both towns.
Lake Central students at all grade levels will end their day 90 minutes early on Wednesdays beginning in mid-October to allow more time for te…
Medics didn't tell officers about anything out of the ordinary, and a police report didn't indicate any suspicious circumstances or anything c…
While schools and businesses across Indiana closed this spring, Campagna Academy stayed open to serve over 100 youth in residential services. …
While schools and businesses across Indiana closed this spring, Campagna Academy stayed open to serve over 100 youth in residential services. …
Local communities and churches, including in Schererville, Crown Point and Gary, are holding 9/11 memorial services and events Friday keeping …
People outside the Lake Central football program may not know Luke Neidy's name, but people inside the 6A school certainly do, and if they did…
As students head back to class, school nurses will be stepping up in a big way this fall. Here's how NWI nurses are preparing.
AMC Schererville 16 welcomed back its first movie-goers with a 2 p.m. matinee Thursday, offering 1920 prices" of 15 cents each. 
Lake Central will limit the number of fans attending home football games and won't sell tickets at the gate.

Midwest Express Clinic / Crown Point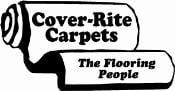 Cover-Rite Carpet & Design Center
Two of Northwest Indiana's biggest multiplexes reopen next week after closing in March.
Schererville hopes turning the historic Illiana Motor Speedway into a business park will accelerate growth in the town.
"We spent the summer planning, but until things roll, you never know about the implementation."
The Lake Central school board stuck down proposals for a full virtual start to its 2020-21 school year. Here's why:
"We're excited to start practices ... and keep following the return to play protocols and doing our part to have a chance to play a season."
Lake Central students are unlikely to start their school year in-person following recent recommendation from district administrators.
"I'm nervous to send my kid back," one parent told the Lake Central school board. "I feel like this is a big gamble."