SCHERERVILLE — When schools and businesses across Indiana shut down this spring amid the novel coronavirus pandemic, the Schererville-based Campagna Academy stayed open.
Serving about 100 youth in residential care, Campagna continued to provide essential services for its on-campus clients, many of whom come to the academy near the corner of U.S. 30 and Cline Avenue in need of therapeutic and educational services.
The residential youth treatment center, serving clients ages 10 to 21, scaled back its nonresidential day and evening reporting programs and restricted visitation to those living on campus to limit exposure to external individuals that could be carriers of the virus.
In fact, with Campagna's residential students making the Schererville campus their home, concern for viral spread turned quickly to Campagna staff — operating among hospital staff, grocery store employees and first responders as essential workers necessary to meet community needs during the pandemic.
Some employees — including older staff or those with preexisting conditions putting them at higher risk for contracting the coronavirus — were allowed to work remotely. However, a vast majority of Campagna's employees — nurses, doctors, janitors, cooks, drivers and direct care specialists included — were necessary on site.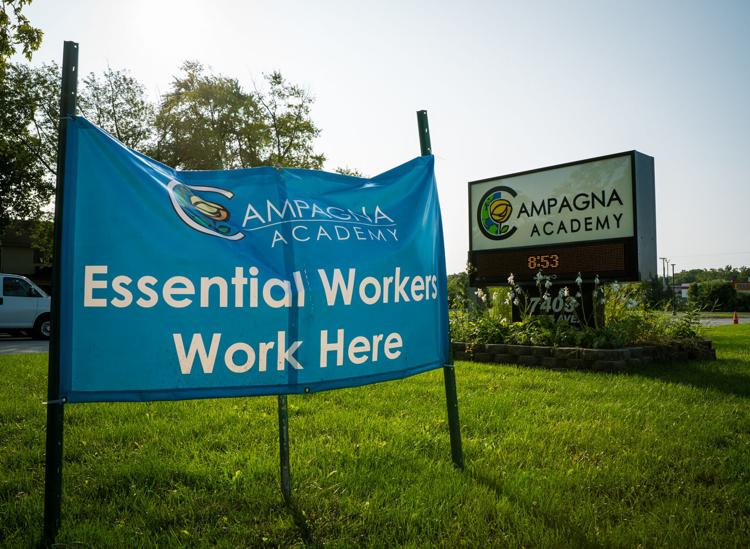 "Our children were hurting because they were not seeing their family, not seeing their siblings," Campagna CEO Elena Dwyre said. "Our employees became that immediate family."
Adapting to the pandemic, Campagna invested in personal protective equipment and technology for expanded telehealth services offered to both students on and off campus.
The academy also, for the first time, supplied each student on campus with his own Chromebook and delivered meals to more than two dozen local day and evening reporting program clients who would typically rely on Campagna for two meals a day, Dwyre said.
While the academy is now past the initial panic of the pandemic, Dwyre said, the Campagna team is settling into a new normal.
Visitation remains limited with only a set number of family members allowed to visit residential students.
Staff and visitors are directed to a singular campus entrance and all are temperature checked before proceeding to their destination.
Telehealth services and remote visitation conducted via video are likely to continue even after the pandemic, Dwyre said.
Lessons learned
"If anything, we're coming up stronger in all of this," Dwyre said.
The Campagna CEO said the academy learned from its first major case on campus this spring. After a staff member tested positive for the virus, Campagna officials collaborated with the Indiana State Department of Health, which conducted strike team testing of all students and employees on site.
The academy dedicated two of its residential cottages to students, many of whom at the time were asymptomatic, who tested positive and needed to quarantine from others for the Centers for Disease Control and Prevention's recommended 14 days.
The academy has nurses available on site 24/7, Dwyre said, and has since lent its experience to other facilities in and out of state as they continue to develop and revise their own coronavirus plans.
While Campagna has attempted to keep therapeutic and educational services as structured as possible to bring some normalcy to students during the pandemic, other opportunities such as students' off-campus activities, home visits and volunteer services have changed dramatically.
"On an average day, we would have kids going out to outings and parents on campus, we would be able to do so many diff things with youth ... all of that has diminished significantly," Campagna Chief Operating Officer Kynesha Swain said. "One thing we have done to bring normalcy to youth is increased recreational services."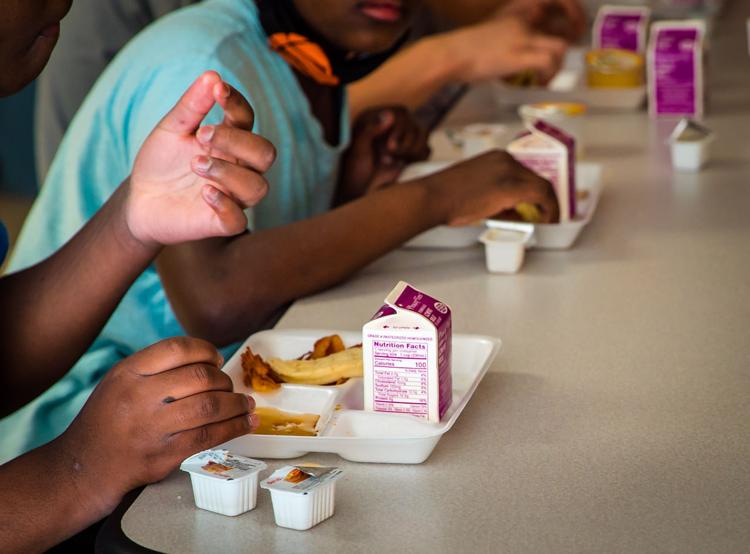 Campagna staff have worked with the academy's Residential Student Youth Council to bring engaging activities, such as campus scavenger hunts, a kickball tournament, an ice cream truck rental and a laser tag tournament to the 47-acre property.
Therapists and clinicians at the academy have worked with residents to help them understand changes. Students have discussed the changes in small groups and have engaged in cooking and art therapy projects to process stress brought by the pandemic  
"These are definitely unprecedented times. We were trying to figure things out with our students as the rest of the world was," said Megan Rigual, Campagna's director of clinical services. "They have adapted pretty well."
Like many nonprofits in the pandemic, Campagna has moved its fall fundraising opportunities online. The academy is having a virtual auction in lieu of its traditional in-person Restoring Hope & Building Dreams Fundraiser event. For more information, see Campagna20.givesmart.com.