GARY — Police continued searching Monday for a boater who went missing off the shores of Lake Michigan Sunday evening.
Pawel Knych, 45, of Itasca, Illinois, was driving a speedboat when it capsized at around 5:50 p.m. Sunday near Marquette Park Beach, according to Lt. Dawn Westerfield, a spokeswoman for the Gary Police Department.
Knych's cellphone and life jacket were recovered with the boat following the incident, she said.
On Monday morning and afternoon, the Indiana Department of Natural Resources and Portage Fire Department used sonar to try to find Knych, said DNR Law Enforcement Conservation Officer Terri Millefoglie. The Coast Guard, Gary Fire Department and Gary Parks Department lifeguards also assisted.
The Lake County sheriff's marine unit searched later in the day before suspending it due to the weather, Millefoglie said. Gary police planned to keep looking along the beach with ATVs and four-wheelers until about 10 p.m., and agencies intended to resume the search Tuesday morning.
Knych is described as a white male, 6 feet, 4 inches tall and weighing approximately 280 pounds, Westerfield said.
Anyone with information about the incident is encouraged to contact the Coast Guard or the Gary Police Department.
Register for more free articles.
Stay logged in to skip the surveys.
The search began Sunday after beachgoers reported seeing a man enter the water from the moving boat, Coast Guard Petty Officer 1st Class Gavin Shepherd said.
Witnesses reported the unmanned boat was left circling in Lake Michigan near Marquette Park Beach, Millefoglie said. Several agencies responded and were able to gain control of the boat and begin the search.
Beachgoers on Jet Ski-type crafts also searched Sunday but were unable to locate the man, Shepherd said. Officials believe only one person was aboard the boat.
Gurtler said it is not known whether the man was wearing a life jacket when he entered the water.
Check back on nwi.com for more details as they become available.
7 ways to avoid drowning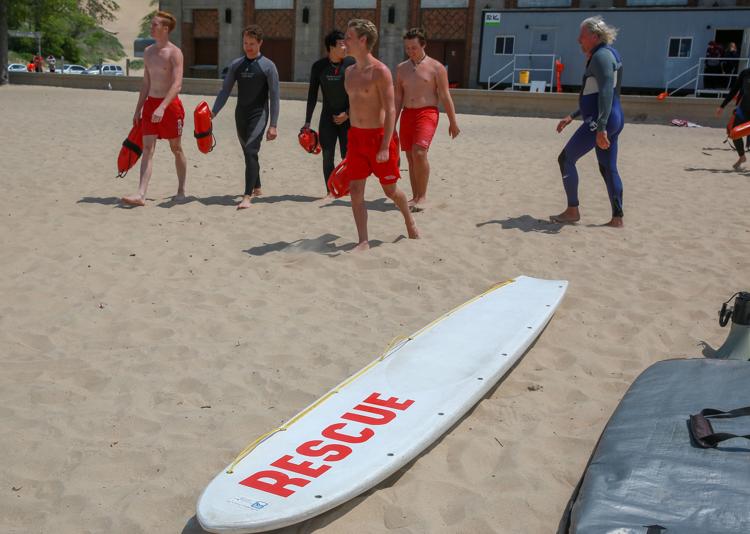 1. Check the conditions ahead of time.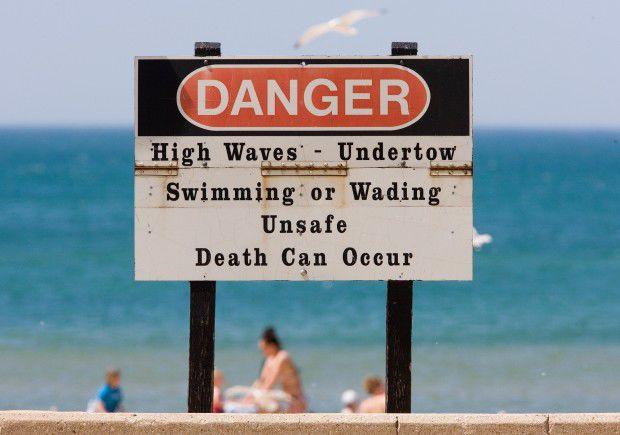 2. Always wear a life vest.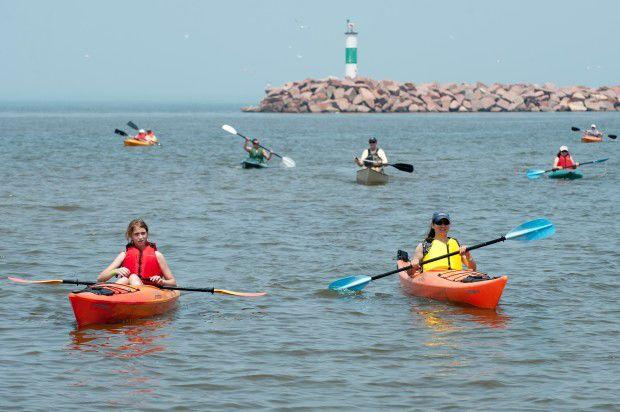 3. Flip, float and follow.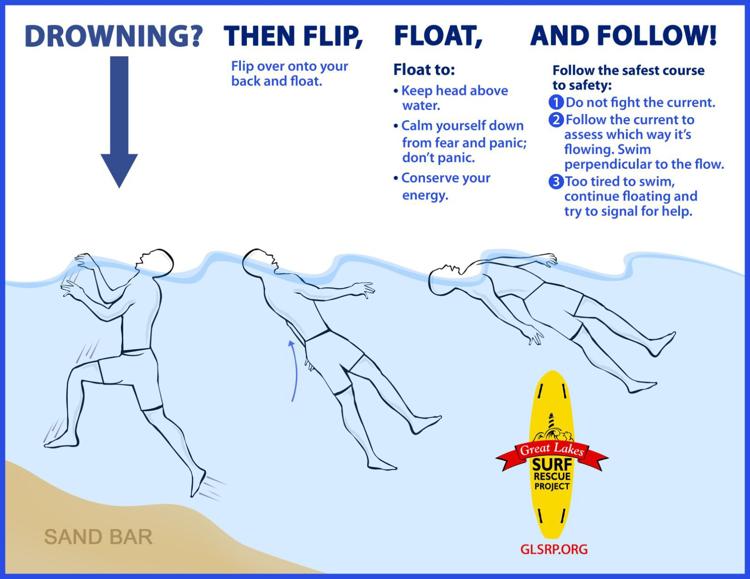 4. If you're caught in a rip current, swim parallel to the shore.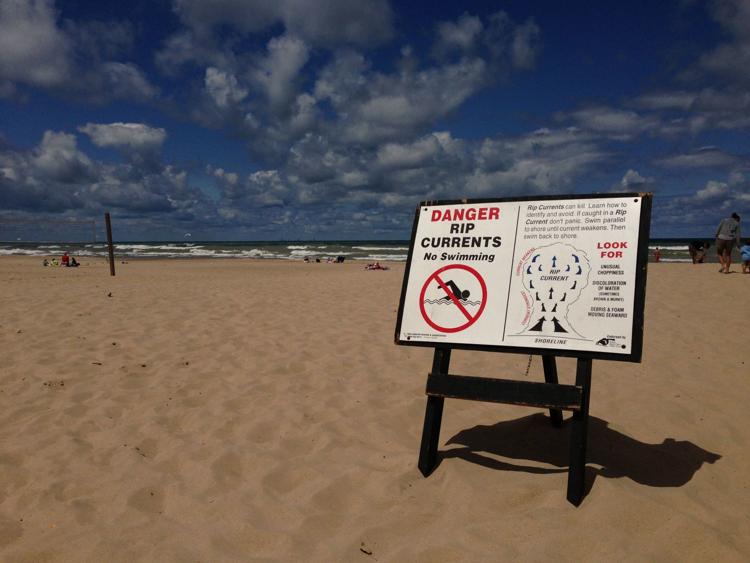 5. Don't panic.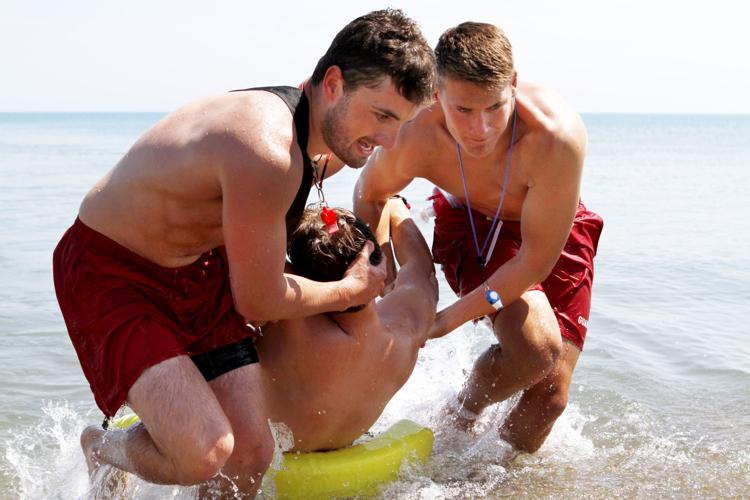 6. If you see someone struggling in the water, get them something that floats.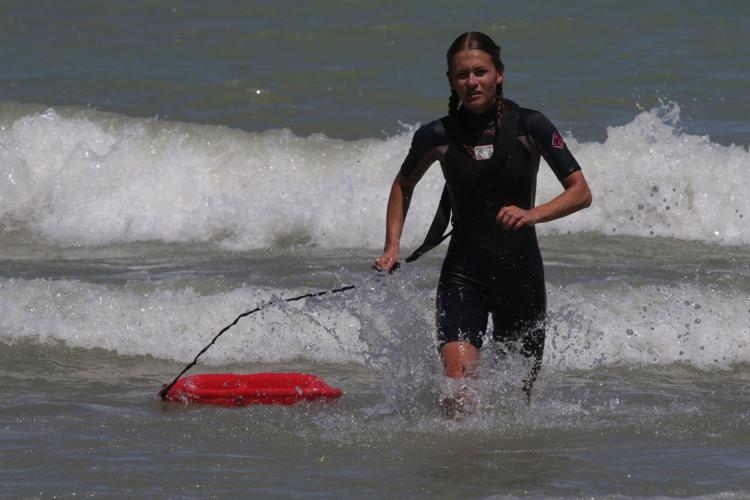 7. Stay away from rock walls, piers and other structures.