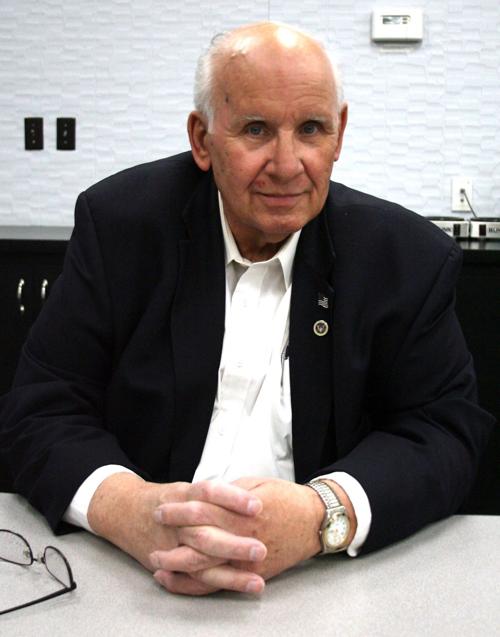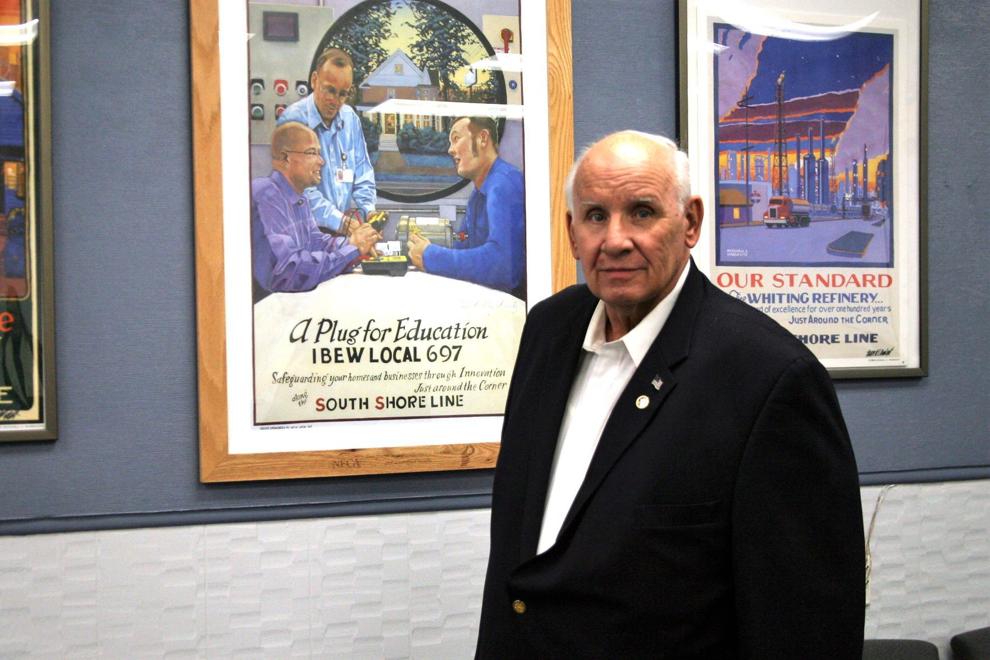 John A. Beebe Sr., Highland
Occupation: Retired from Boilermakers Local 374, Hammond; also formerly employed at Raytheon Engineers and Construction
Where/how this person volunteers: Beebe serves on the allocations committee for Lake Area United Way. He has also been actively involved in disaster relief, starting with the Highland flooding in 1991. Later, when flooding hit Munster and other parts of the Ridge area, he used his construction background with home cleanups. Involved with Lakeshore Area Regional Recovery of Indiana, or LARRI, Beebe took charge of cleaning mud from homes, removing drywall, rugs and other items submerged in floodwaters. He eventually coordinated efforts by church volunteers, contractors and building trades, "working a heckuva lot more than 40 hours a week." LARRI has since disbanded; a new group, Community Organization Active in Disasters, was formed. As vice chair and past chair of COAD, Beebe was asked to join the state COAD and later the national COAD.
Why this person volunteers there: About 20 years ago, Beebe received an award from the AFL-CIO and was asked to serve on Lake Area United Way's allocations committee. Beebe began visiting LAUW agencies, he recalled, and "just kept on." He noted, "You enjoy helping people when they need to be helped. You get a feel of the community."
Particular skills used/gained: "I've learned to be open-minded and a lot more giving," Beebe said, citing mentoring to adults and youth.
How long has this person volunteered there: Beebe has served with Lake Area United Way for nearly 20 years. He's been involved in disaster relief for 10 years.
Any other volunteering, past or present: Beebe has been active in Boy Scouting for 66 years. He started as a Cub Scout in 1952 and earned the Eagle Scout rank. He attributes his community service background to his scouting days, especially a food drive in which Scouts in uniform delivered food to needy families. "That was my inspiration for giving back to the community," he said. "We were inspired and we saw the need to give back." Other volunteering includes the Selective Service Board, American Legion, Veterans of Foreign Wars, Disabled American Veterans and Vietnam Veterans Association.
Insights gained from volunteering: Beebe cited insights gained from people's reactions to disasters and everyday life. Among his favorite moments is the National Boy Scout Jamboree, where more than 50,000 young people gather. He appreciates his capacity to mentor young people, some of whom otherwise may not have a positive adult influence. In helping the needy or those recovering from disasters, Beebe believes it's important to talk to people, especially those dealing with trauma, who need someone to listen to them talk about their problems or particular life situations.
Advice to others who might volunteer: "It's a great way to give back to the community," Beebe said, noting the expression on Boy Scouts he has helped earn the Eagle Scout designation. "I feel like the richest guy in the world."