HAMMOND — A newborn baby girl was surrendered Friday to Franciscan Health via the hospital's Safe Haven Baby Box, officials said.
Monica Kelsey said staff was notified as soon as the infant's mother opened the outside door and immediately jumped into action, retrieving the newborn within 90 seconds before providing medical care.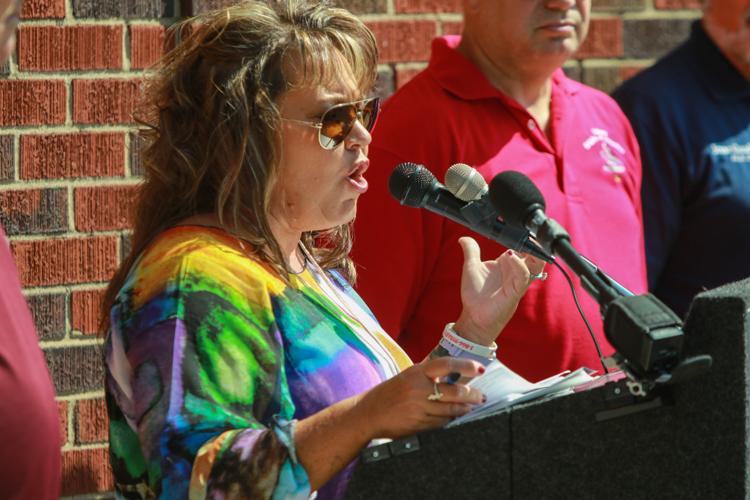 "The hospital staff worked flawlessly," said Kelsey, the organization's founder and CEO. "I want to personally thank the brave mother that carried her child to term, kept her safe and then exercised her rights under the Safe Haven law and surrendered her newborn in our box." 
Kelsey said the "healthy and perfect" newborn is the first to be surrendered to the Hammond hospital after the box's installation less than 30 days ago. She is also the third baby to be placed in a Safe Haven box for the state of Indiana during the past two years.
The girl has since been released from Franciscan Health and is now in the custody of the Department of Child Services to find "her forever family."
The baby's mother, who isn't from the Hammond area, contacted Kelsey's organization a few days after surrendering the newborn. Kelsey said they are providing the woman with resources and necessary support. 
"This brave young mom is exactly why I fight so hard to give moms more options," Kelsey said. "If you would like to adopt this little girl, contact your local Department of Social Services and register as a foster/adoption family. There are thousands of kids in foster care looking for forever families."
Kelsey founded Safe Haven Baby Boxes in 2015. The first two baby boxes were installed in Woodburn, where Kelsey resides, and Michigan City, where the first baby was surrendered.
Indiana now has nine baby boxes and the one installed in Hammond last month was Lake County's first.
"I don't ever want a child to feel unwanted and I don't want ever want a child to be abandoned in an unsafe place," Kelsey said in a previous interview with The Times. "I have dedicated my life to make sure that this does not happen."
The baby box installed in Hammond was made possible by a donation from LaHayne Funeral Home. Kelsey said the funeral home contacted her a few years ago and said they are tired of seeing and burying dead babies and wanted to help.
It's located on the brick wall to the left of the doors and has three simple instructions on how to work: open the access portal door, place the infant inside the medical bassinet and close the access portal door to engage the lock.
This allows the mother to remain anonymous under the Indiana Safe Haven Law, and once the door is closed, a silent alarm will sound so staff can tend to the baby immediately. 
Be the first to know
Get local news delivered to your inbox!