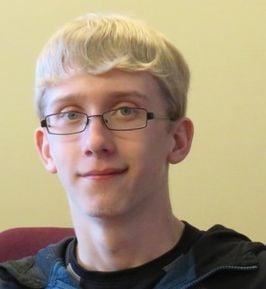 Make Music Chicago, presented by the International Music Foundation and a member of the Make Music Alliance, connects Chicago with nearly 50 other U.S. cities in celebrating a "Make Music Day" on June 21.
A part of the Make Music celebration is a composition competition. Hanover Central High School student Dakota Pederson, of Cedar Lake, took first place.
His "Spring Dances" was chosen from 166 compositions entered. Pederson explained the company Make Music has notation software that allows you to plug in your notes and get a realistic representation of what you have composed.
"Through the software I noticed a competition for young composers and I figured, why not? What's the worst thing that can happen? I was really excited about winning," he said. "The main reason is the age range of this competition is 13 to 21 so you are competing against college composers who have been taking lessons and studying with other composers, where I am completely self-taught."
Pederson spent about four months composing "Spring Dances." 
Pederson plays clarinet and percussion in the Hanover Central High School Band.
Pederson hopes to attend Indiana University or Ball State and pursue a career in composing and band direction.