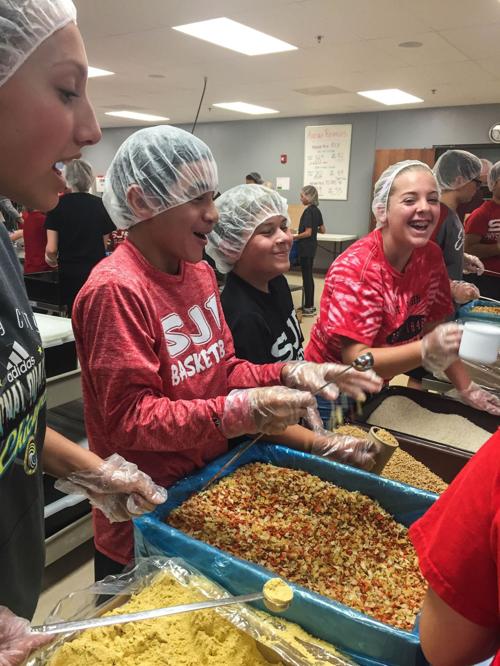 Middle school students at St. John the Evangelist School had their first field trip of the year at Feed My Starving Children in Aurora, Illinois.
It was the third visit the school has made to the non-profit organization that aims to end hunger to children all over the world. Feed My Starving Children's goal is to turn hunger into hope with your own two hands by packing nutritious meals for hungry children around the world.
Students split up into groups and were given instructions on how to measure and pack rice, soy, dried vegetables and a nutritionally complete blend of vitamins and minerals into bags which are sealed, boxed, placed on pallets and shipped around the world to needy children. This field trip serves as a great reminder to students the importance of service to others which is an important theme at St. John the Evangelist. During the field trip, the students were able to pack 176 boxes which will provide 38,016 meals for children worldwide. For information on Feed My Starving Children visit https://www.fmsc.org/en.