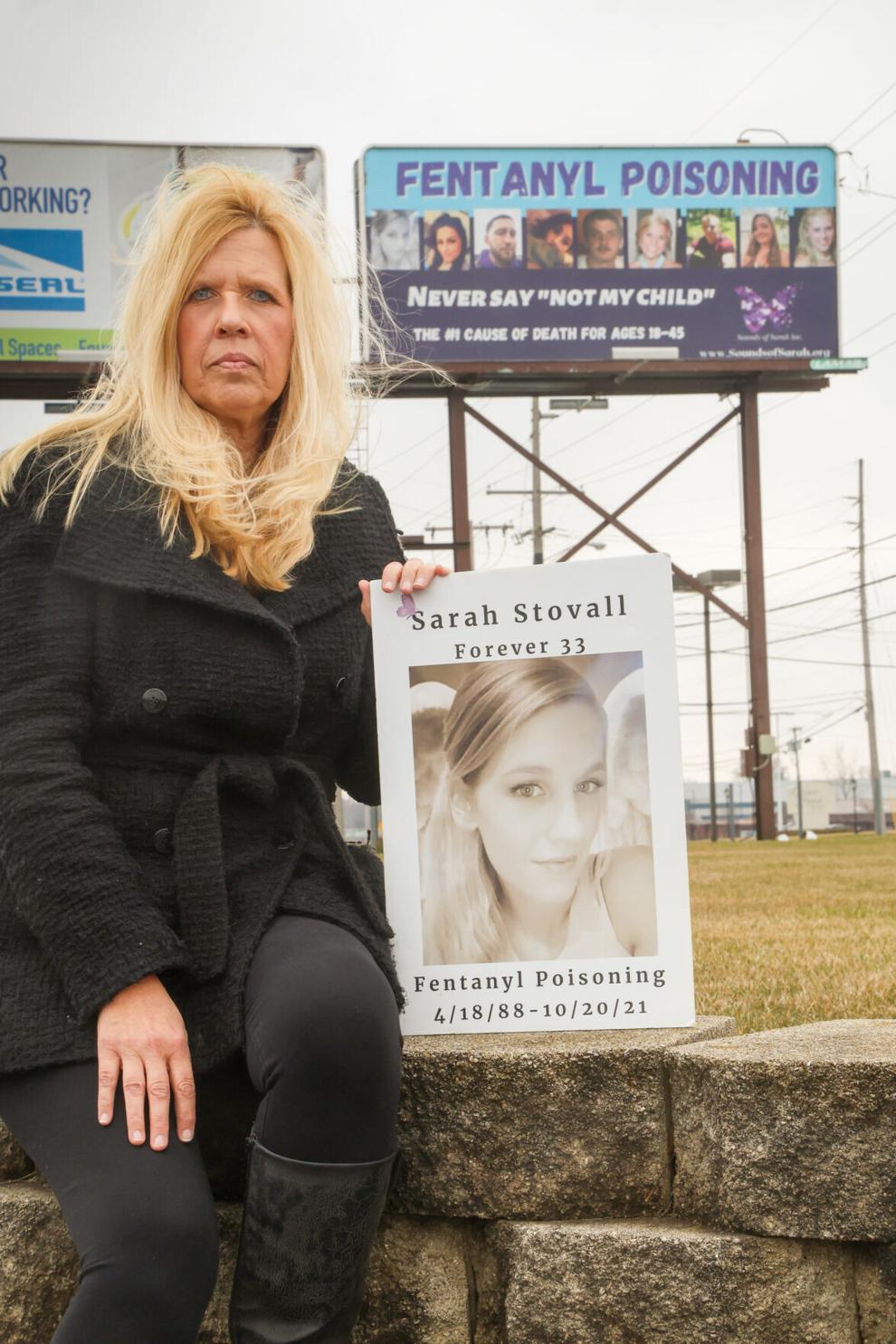 MERRILLVILLE — There's a new billboard on a lawn south of the corner of 61st and Broadway.
Eight faces smile, pout and smirk from the sign. Some are women, some are men. Each had years of life left to live that were ripped from them too soon.
"Never say, 'Not my child'," the sign says. "The #1 cause of death for ages 18-45."
"Fentanyl poisoning," in bold, purple letters, stares at drivers motoring past.
When Patty Stovall sees the billboard, she feels an air of pride permeated by an air of polluted sadness. Her daughter Sarah's face has been on each of the billboards she's posted throughout the Region this year, a constant reminder of what she has lost and what she continues to fight for.
"I hope by putting out these billboards with these children allows for other families to come out and say 'Me too'," the Griffith resident said. "I think that's important."
Behind each youthful countenance on the billboard are a cluster of Northwest Indiana residents who died from fentanyl poisonings, part of the thousands of Hoosiers who have lost their lives to the drug. Fentanyl, a synthetic opioid, has been the driving force behind an enormous increase in drug overdose deaths in the United States throughout the past decade. 
Fentanyl is 50 to 100 times more potent than morphine, according to the National Institute on Drug Abuse. It can be used in medical settings to treat severe chronic pain or severe pain after a major surgery. However, illicit fentanyl manufactured in foreign countries and smuggled into the U.S. often gets sold on the illegal drug market. A lack of oversight when manufacturing the substance combined with the drug's potency means the doses are often laced with other street drugs and can be lethal.
"Sarah did not take this on purpose," Patty said. "She did not want to die. She was poisoned."
Patty Stovall began a nonprofit called Sounds of Sarah in October 2022 to honor her daughter's life and the lives of those who have died from drug overdoses. The organization provides education on the dangers of opioid use and illicit fentanyl, and offers harm-reduction services throughout Lake County.
While deep in her early stages of grief, Patty attended a bereaved parents conference in St. Louis in an effort to direct her feelings toward a source of connection. At the conference she met Justin Phillips, mother of Aaron Sims, a Hoosier who died from a drug overdose in 2013.
Phillips used her experiences to advocate for harm-reduction services and public policy, which resulted in the creation of Aaron's Law in 2015; it allows anyone in the state to obtain a prescription for naloxone, known as Narcan. Naloxone is a drug designed to reverse an opioid overdose. Only first responders used to be allowed to carry naloxone. Phillips also started Overdose Lifeline, an Indianapolis-based nonprofit focused on helping communities affected by addiction. 
Inspired by her connection with Phillips, Patty started connecting with other parents who had lost children to fatal drug overdoses. She and a few other mothers went to Washington in September, when Sarah's face appeared on a wall of photos as part of "The Faces of Fentanyl" exhibit in the DEA museum. The exhibit debuted Aug. 21 in honor of Fentanyl Prevention and Awareness Day.
Sarah was one of first 400 pictures in the museum, Patty said. Now there are more than 5,000.
Patty returned from the trip and decided to start Sounds of Sarah the month after. It became a 501(c)3 nonprofit in November. The purpose, she said, is to raise awareness, provide resources and reduce the stigma surrounding substance abuse.
"If there is not a streamlined way of getting people access to the right addiction resources at the right time, it leaves room for them to fall," Patty said. "Some people don't know where to turn, and if they don't know where to turn, they just turn right back." 
Reducing the stigma includes reaching out to families of those who have died from a drug overdose, Patty said. 
"Other families might feel ashamed. They don't want people to know because they might be labeled or judged."
The idea for the billboards stemmed from the exhibit in the DEA museum. The first billboard was up in Lake County through January, and the second was displayed through February. The third billboard went up Monday and will remain until April 17. A fourth will be displayed starting Friday.
"More people have reached out with their stories and photos of their children," Patty said. "The movement is growing in Lake County."
The group provides detailed programming on risks of prescription drug misuse, recognizing opioid addiction, overdose symptoms and how to use naloxone. Sounds of Sarah began distributing free naloxone to the community in November. The organization is registered with the Indiana Department of Health as a certified provider for the community. 
Patty and other advocates have emphasized the importance of carrying naloxone, regardless of whether you have or you know someone with a substance abuse disorder. An overdose could happen in public or behind closed doors if someone takes a recreational drug unknowingly laced with illicit fentanyl. 
"It only takes one pill. People do not have to have a drug problem," Patty said. "A young person could go out and get what they think is an Adderall, Xanax or a Percocet from somebody. And that is what's happening."
The Lake County coroner's office recorded a 35% increase in fatal overdoses from 2019 to 2021, rising from 191 to 258. About 80% of those deaths involved fentanyl. In Porter County, numbers rose from 21 in 2019 to 37 in 2021.
Both counties recorded lower numbers in 2022. Lake reported 196 overdoses and Porter reported 31 recorded overdoses. Lake has the second-largest number of overdose deaths in Indiana, which is partly because of its large population: 498,558 as of July 1, 2021, according to the U.S. Census Bureau. 
Despite the decrease in numbers, the prevalence of overdoses hasn't disappeared, and the national climate has shown that fentanyl is becoming deadlier. At the beginning of March, three people died from drug overdoses in Goodland, a town of 1,000 in Newton County. Coroner Scott McCord said there were three fatal overdoses recorded last year in the entire county.
"Just the three we've had in a week's period of time, it doesn't sound like much for a big city," McCord said. "But for a town of 1,000 people, it's beyond epidemic."
Toxicology reports for each of the three showed a mix of drugs in their system. Fentanyl was detected in all of them, and McCord said at least two tested positive for xylazine, a veterinary tranquilizer recently linked to a number of drug deaths in the United States.
The DEA issued a rare public service announcement Monday about the dangers of illicit fentanyl mixed with xylazine. Administrator Anne Milgram said xylazine and fentanyl mixtures have been seized in 48 states. Xylazine and fentanyl drug mixtures place users at a higher risk of suffering a fatal drug poisoning. It is only regulated for veterinary use in the U.S. 
Xylazine is not an opioid, meaning naloxone will not reverse an overdose. 
"It started on the East Coast," McCord said. "And now it's been brought to the Midwest."
Indiana politicians are pushing legislation centered on fentanyl and xylazine. House Bill 1286 would require coroners to test for xylazine in any opioid-suspected deaths. The bill is set for final approval Monday in the Senate.
Rep. Mike Andrade, D-Munster, sponsored Senate Bill 379, which will heighten penalties for people who are caught selling or in possession of substances that contain fentanyl.
"We're always looking to strengthen our laws and create good policy that will improve qualities of life and create safeguards to improve our communities," Andrade said. "Fentanyl has been the leading drug right now, and we didn't have such a strong law around it."
The measures stipulate longer sentences for possession of smaller amounts of the drug, Andrade said. The Senate version will head to Gov. Eric Holcomb's desk in the coming weeks. Andrade is hopeful that the governor will sign it.
"This is something we need to continue to bring awareness to in our communities," he said. "This is a crisis."
Sarah Elaine Stovall was born April 18, 1988. She was passionate, headstrong and caring as a child, teenager and adult, her mother said. When she was a little girl, her grandfather jokingly called her "Sarah the Terror," causing welcome and unwelcome chaos. She was obsessed with "The Little Mermaid" and had all sorts of toys related to the film. Sarah loved all animals and would bring home every pet she found. 
"She was a handful," Patty said, smiling. "She wanted to do things her way."
Sarah began taking medication for depression and chronic back pain when she was in high school. She experimented with other substances and fell in with people who were engaging in similar behaviors. After high school, it turned into substance abuse. 
Sarah got pregnant when she was 21, which Patty said inspired her to get clean. She had a second baby two years later. For the four years, she didn't smoke, drink or take drugs. Her kids were her anchor.
However, she began using drugs again in her later 20s, finding her way back into the abyss of substance use. If Patty suggested that Sarah seek help for her substance abuse, Sarah fought, telling Patty to mind her own business. 
"She always wanted to have the last word. She would fight me to no end. I felt like the bad guy because I could see it in her."
Sarah was in and out of rehab during her last three years of life. She died at 33.
Patty recalls the fighting, the tears and the years-long battle to fight for the daughter she loved more than anything in the world. 
"Sarah was not her addiction," Patty said. "It was her disease."
Each face on her billboards has a story. Each has a family left behind. Some of the families are open about how their loved ones died, some struggle to talk about it, Patty said. There are more out there who might be waiting on toxicology reports, unaware that their son or daughter overdosed or took a drug laced with illicit fentanyl.
"When someone is lost to either an overdose or drug poisoning, there's a lot of stigma behind that," Patty said. "There's this 'I don't want people to know' kind of thing, or feeling like 'I'm a bad mother.' But this isn't about" the parent.
The best way to celebrate Sarah's life, Patty said, is to tell her story and use her experience to make other families aware of the dangers of substance abuse and illicit fentanyl. As she fights to keep her community safe, Patty thinks about Sarah's fervid spirit, love for her kids and courage to try to fight her addiction.
"No matter what, she was always a good mom," Patty said. "And she was so brave. Braver than I ever could have been."
Sounds of Sarah will host a Walk and Run 3K in memory of lives lost to drug overdoses on May 13 at Wicker Park in Highland. Money raised will go toward the organization's programs throughout the Region. More information and sign-up are available at soundsofsarah.org.
Patty said she hopes to inspire others to find meaning in their grief, as she has done over the past year.
"You have to build your life around grief. I have tried to turn my pain into purpose so that others don't have to suffer."
Gallery: The Times Photos of the Week
Boys Class 4A Semi-State basketball semi-finals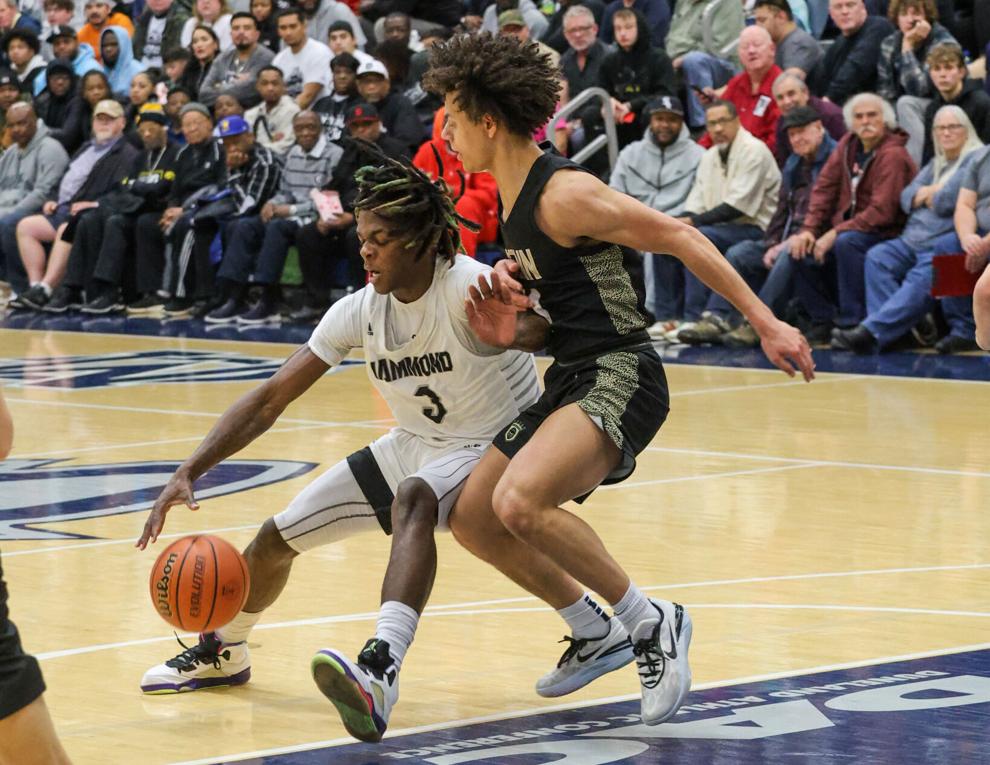 Boys Class 4A Semi-State basketball semi-finals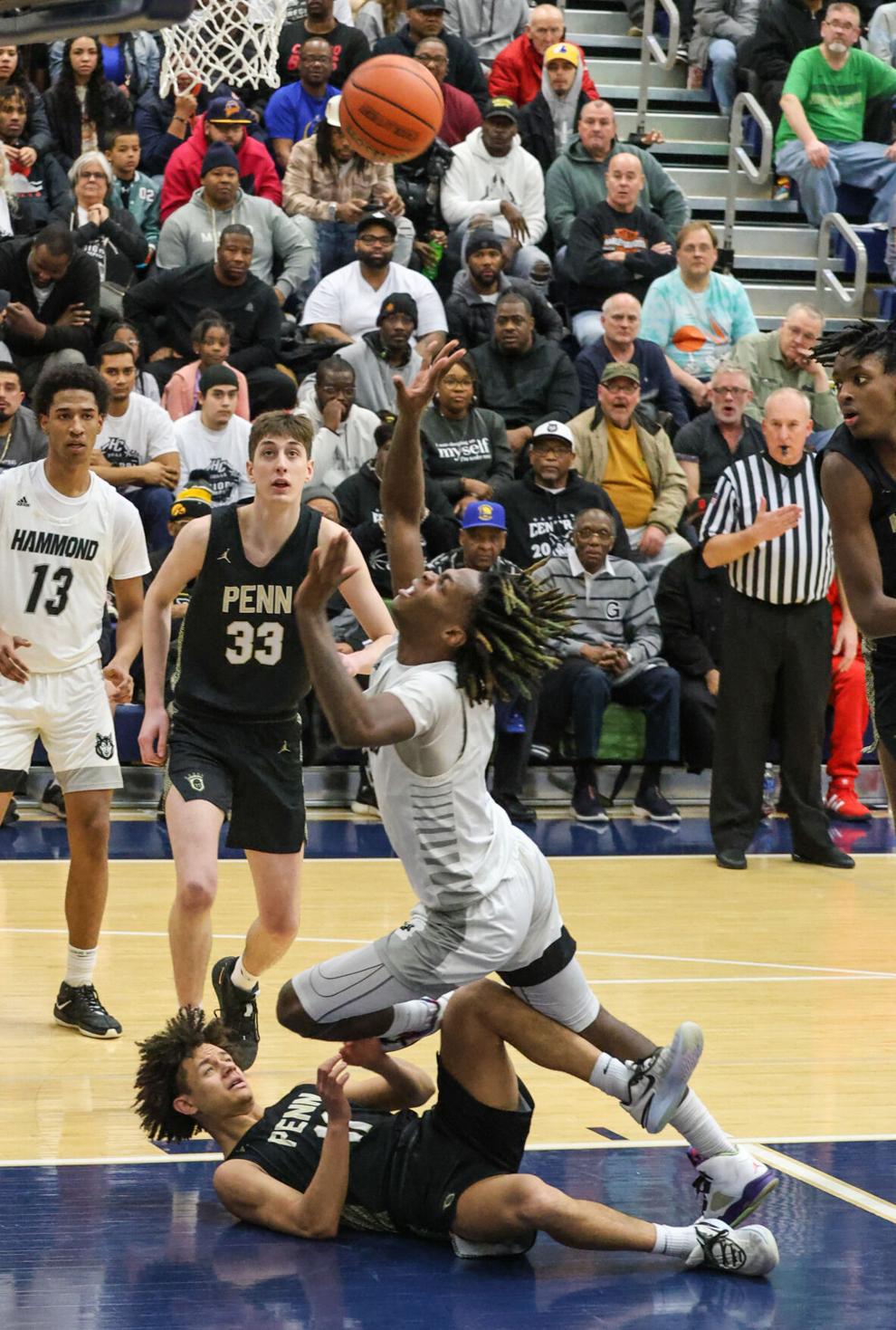 031923-spt-bbk-jeffsemi_12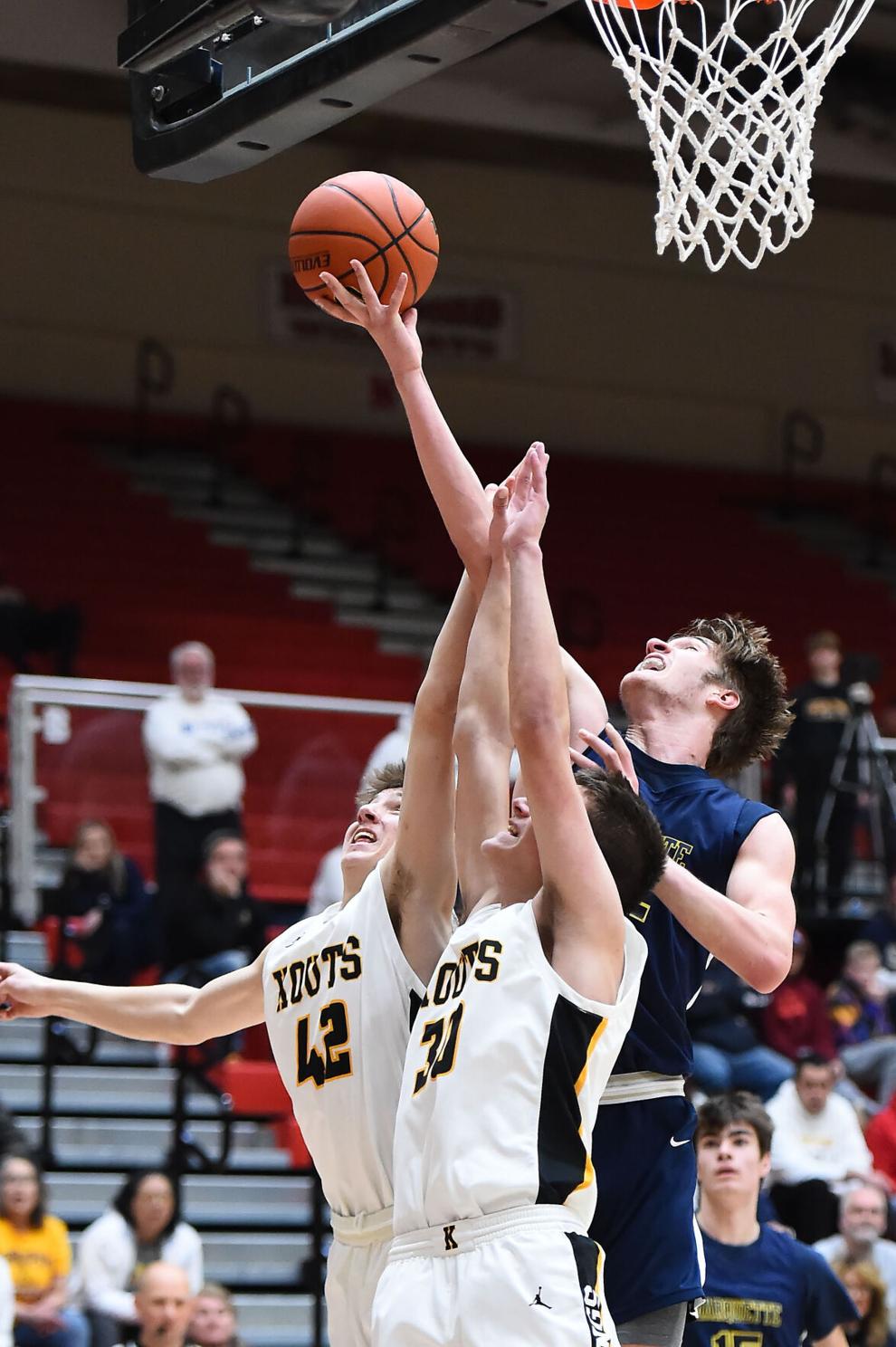 031923-spt-bbk-jeffsemi_2
Crown Point's St. Patrick's Day parade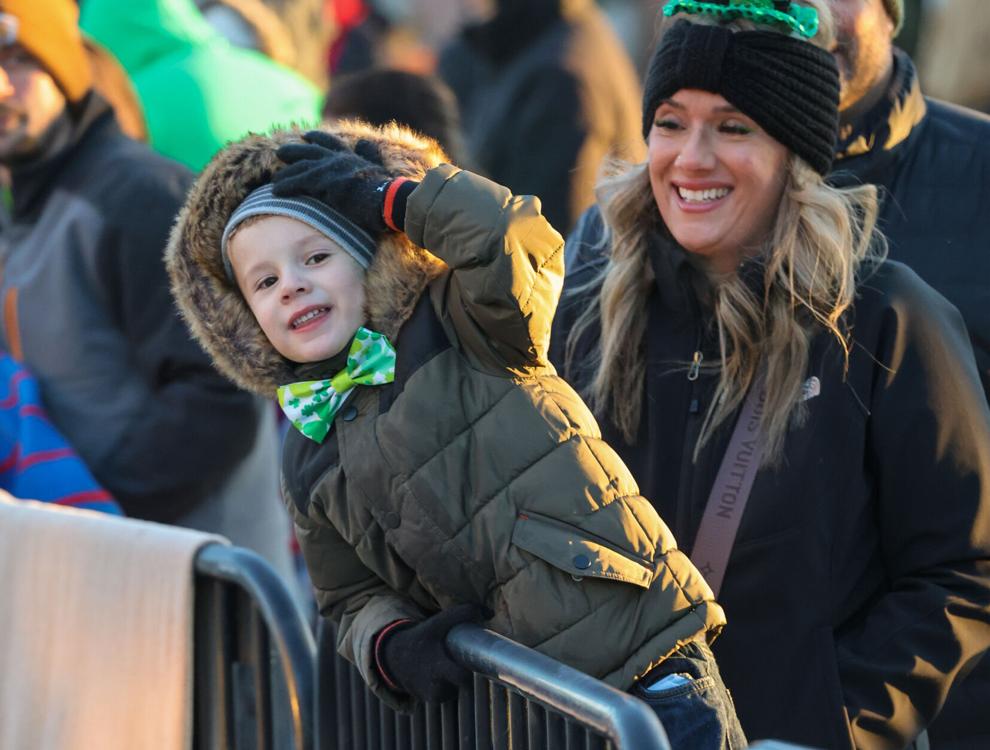 Crown Point's St. Patrick's Day parade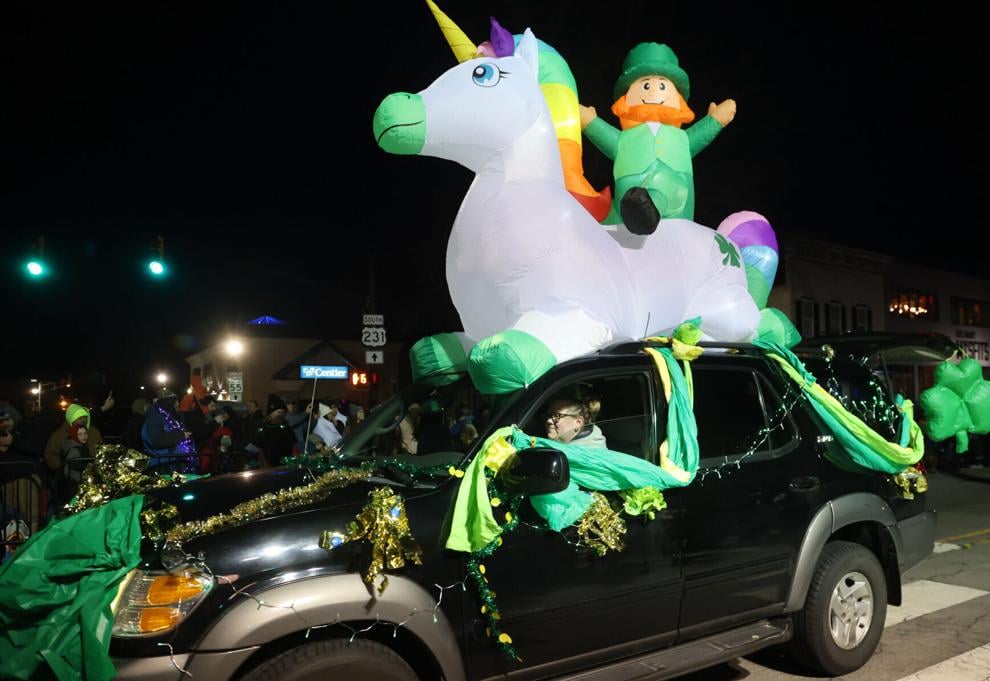 Crown Point's St. Patrick's Day parade
Crown Point's St. Patrick's Day parade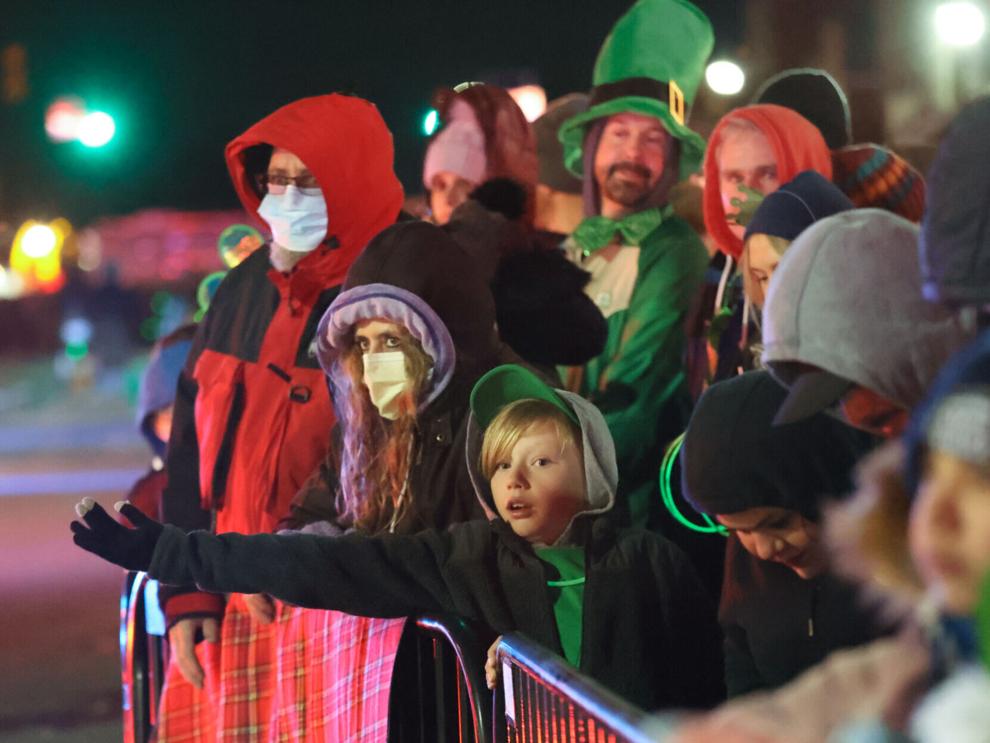 Crown Point's St. Patrick's Day parade
Crown Point's St. Patrick's Day parade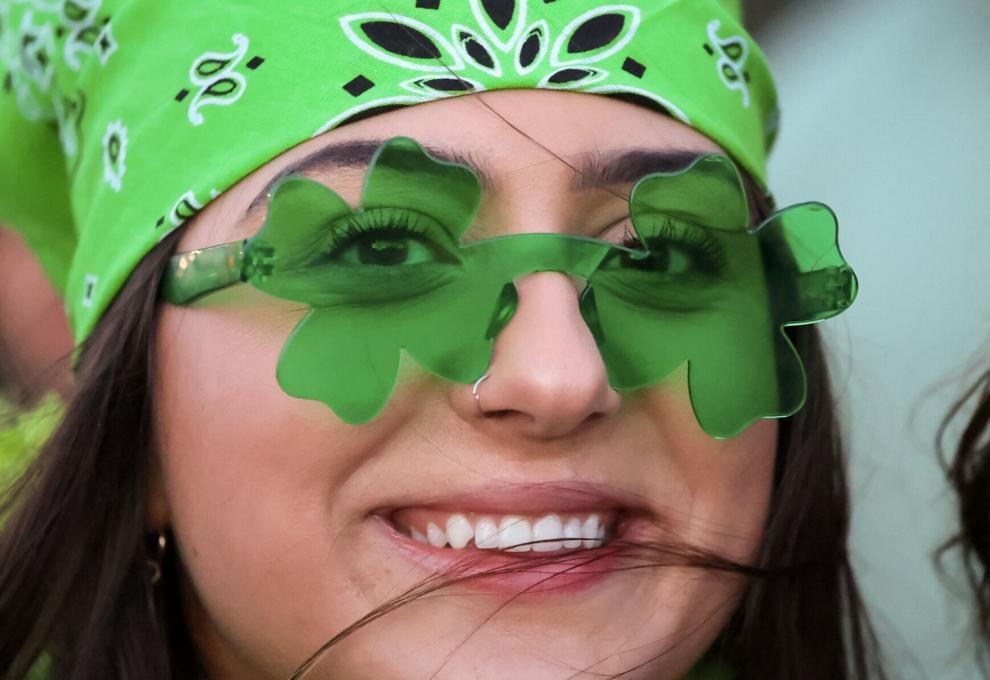 Lake Central students go bald for charity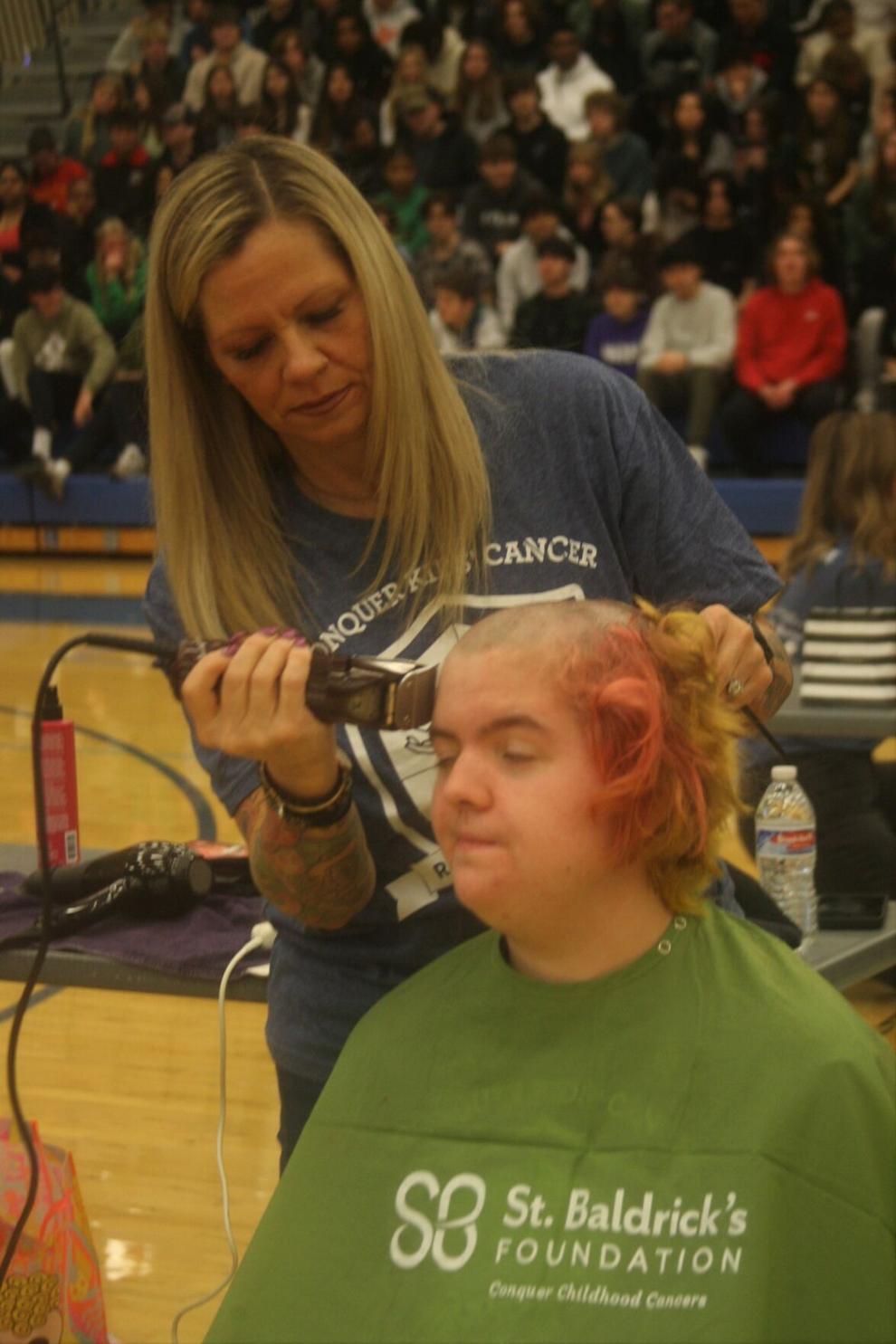 Lake Central students go bald for charity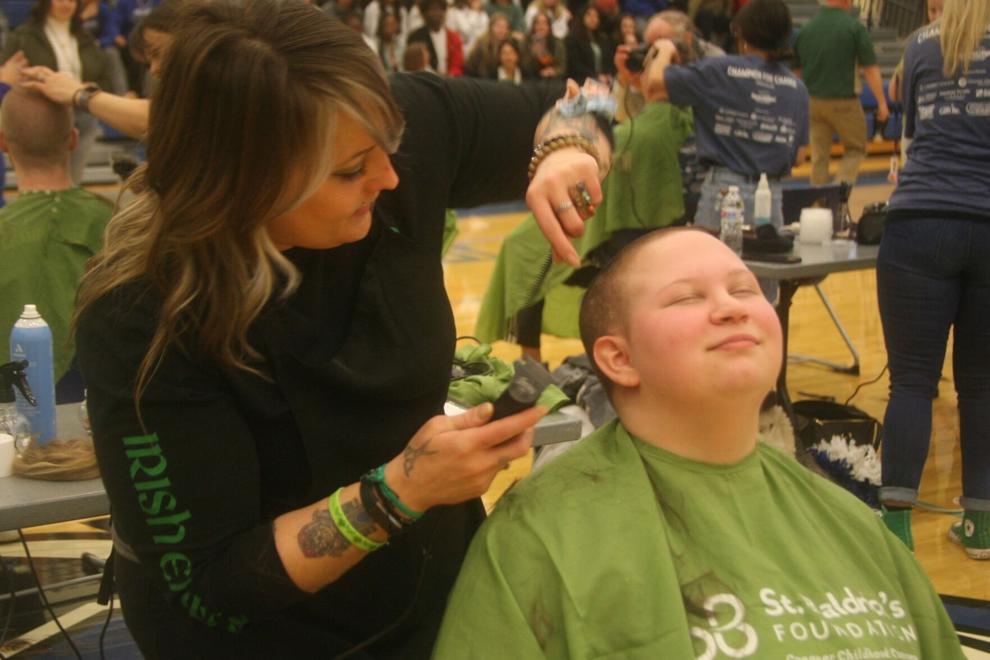 Going bald for a cause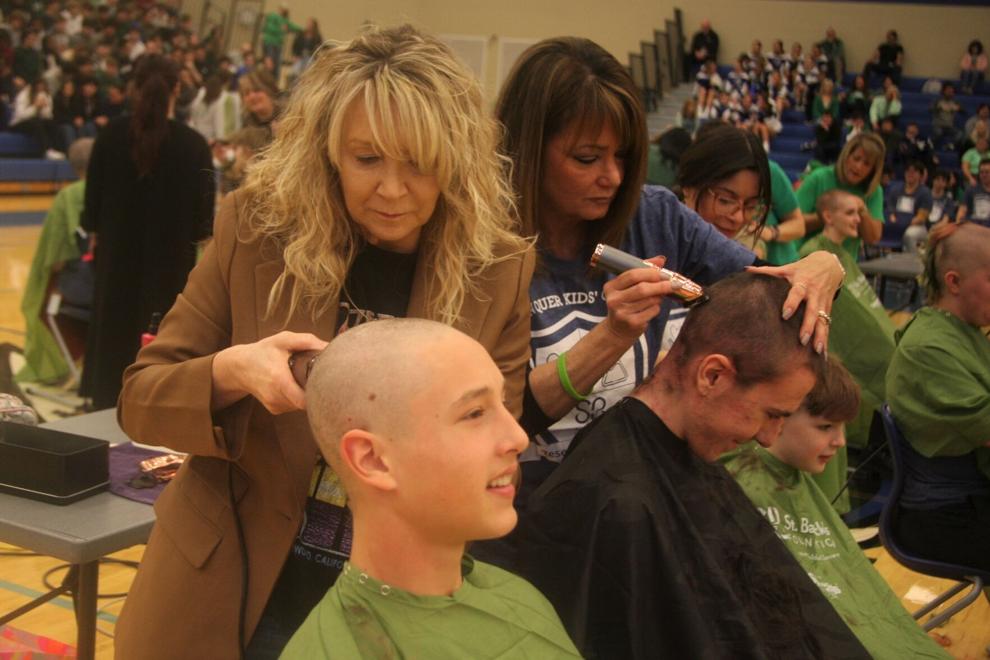 Bald for a Cause in Crown Point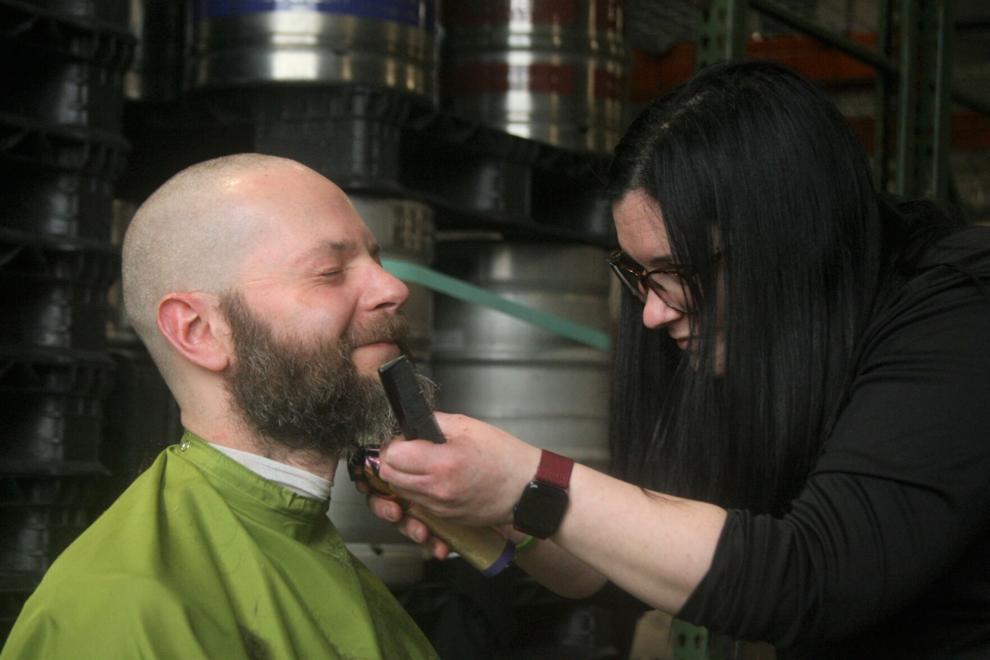 Bald for a Cause in Crown Point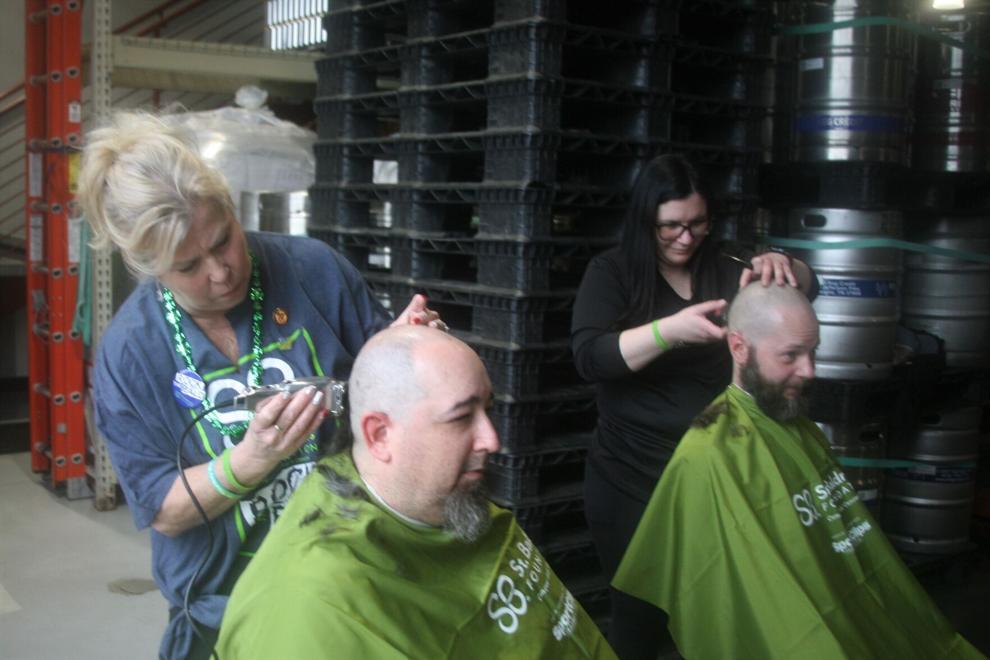 Appeals on Wheels comes to Andrean High School
Appeals on Wheels comes to Andrean High School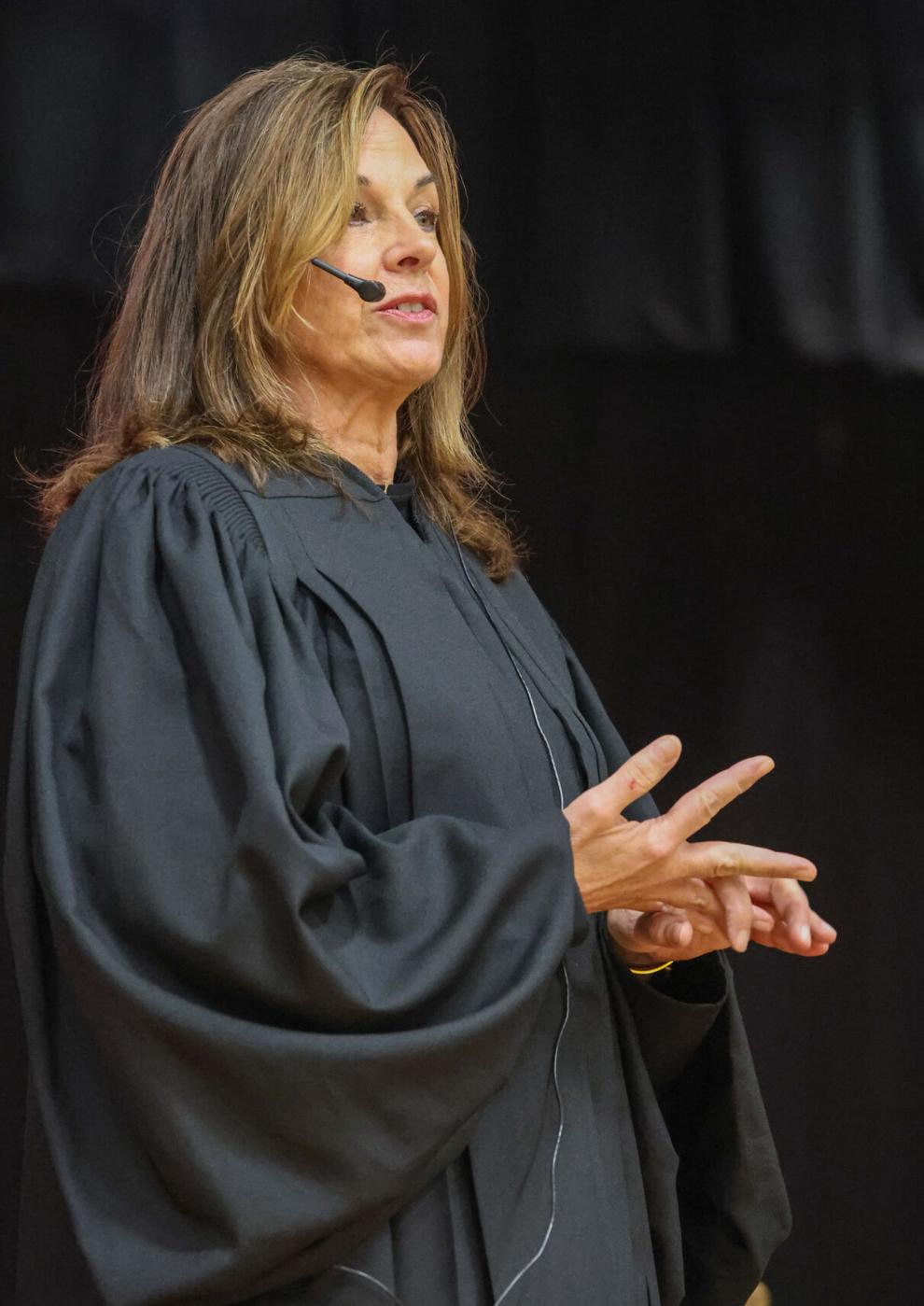 Appeals on Wheels comes to Andrean High School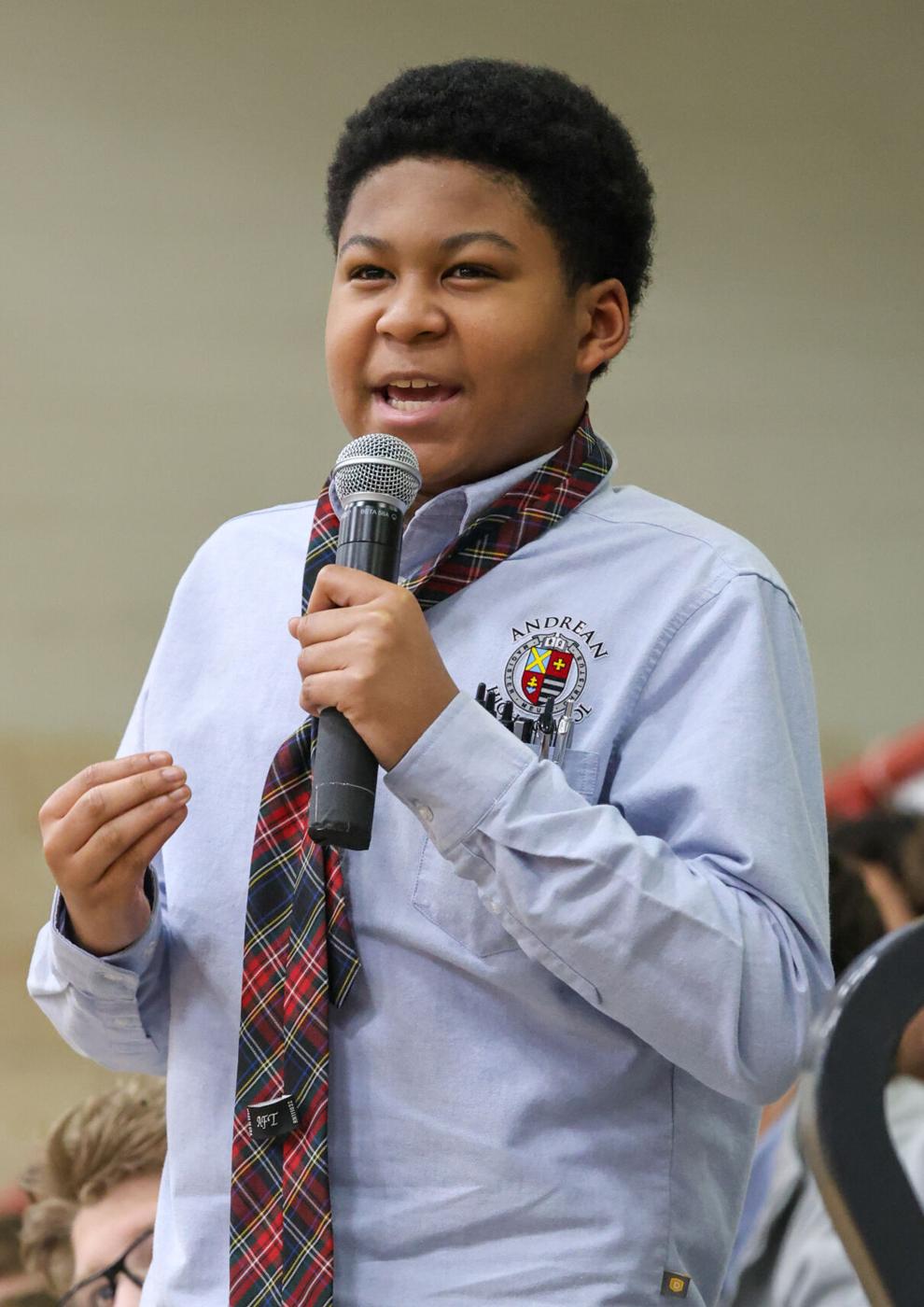 Tolleston Opportunity Hub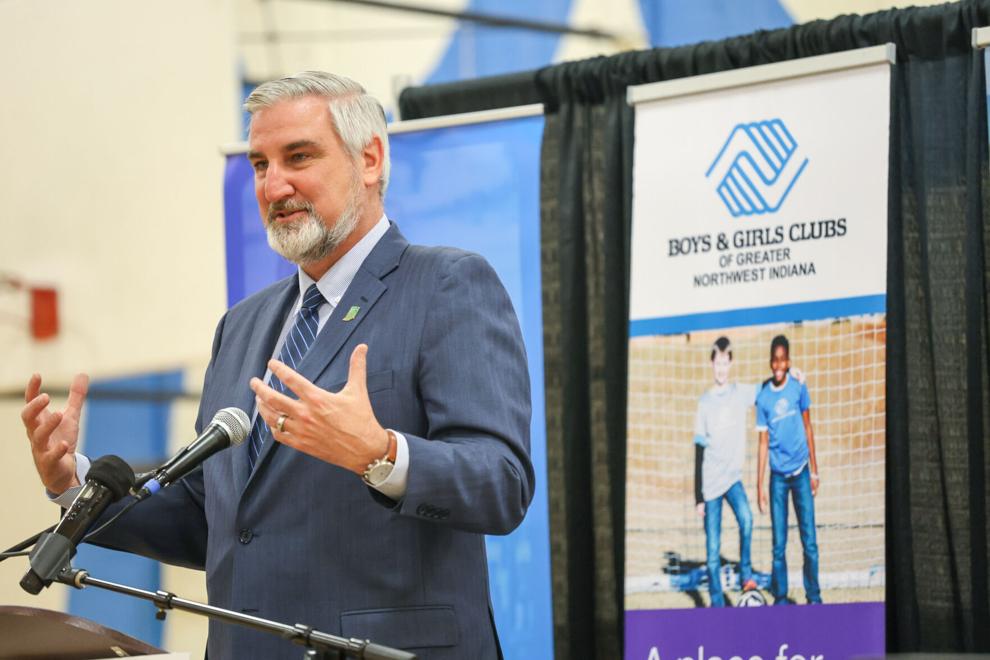 Tolleston Opportunity Hub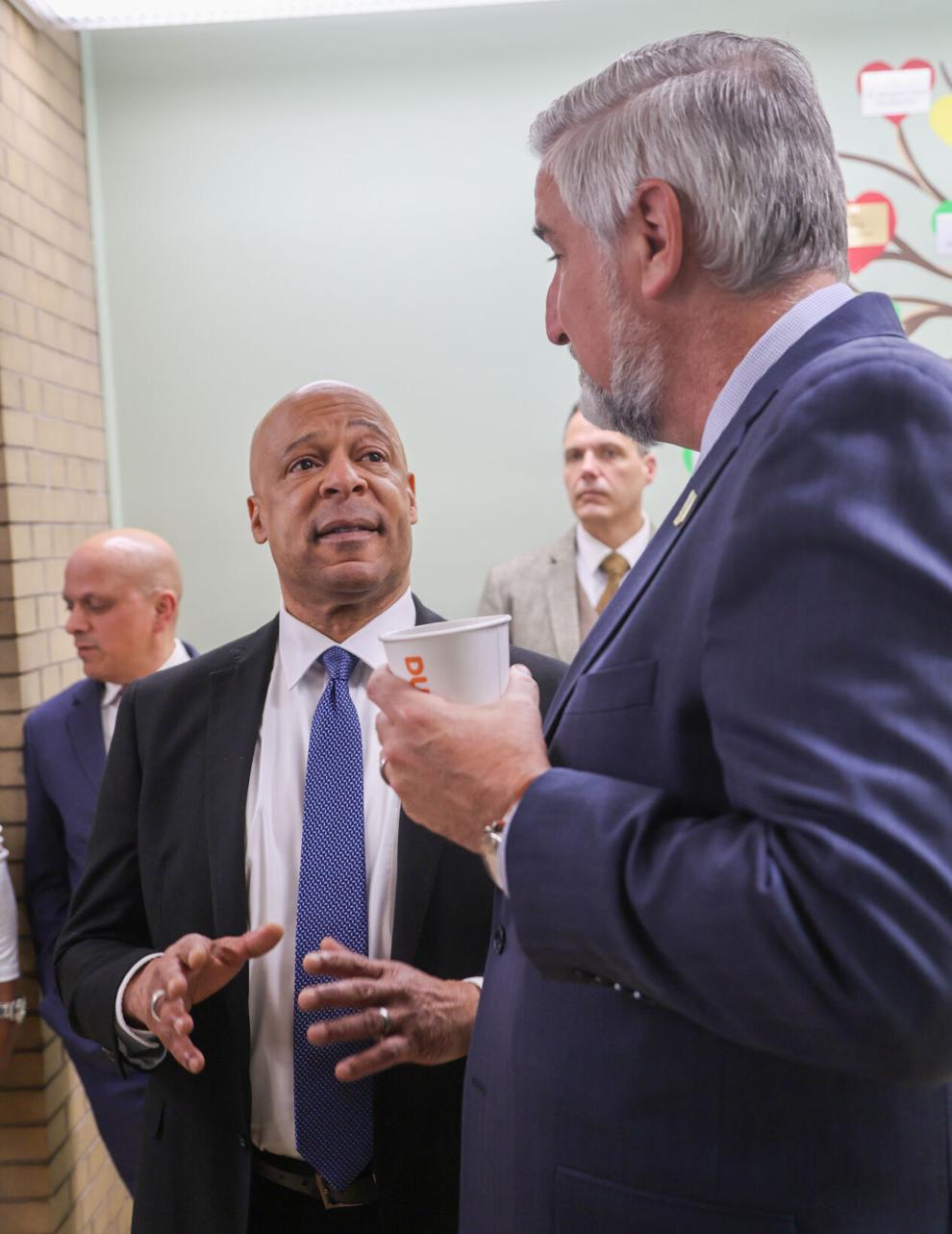 Radio-controlled flyers take to the sky at the Sparta Dome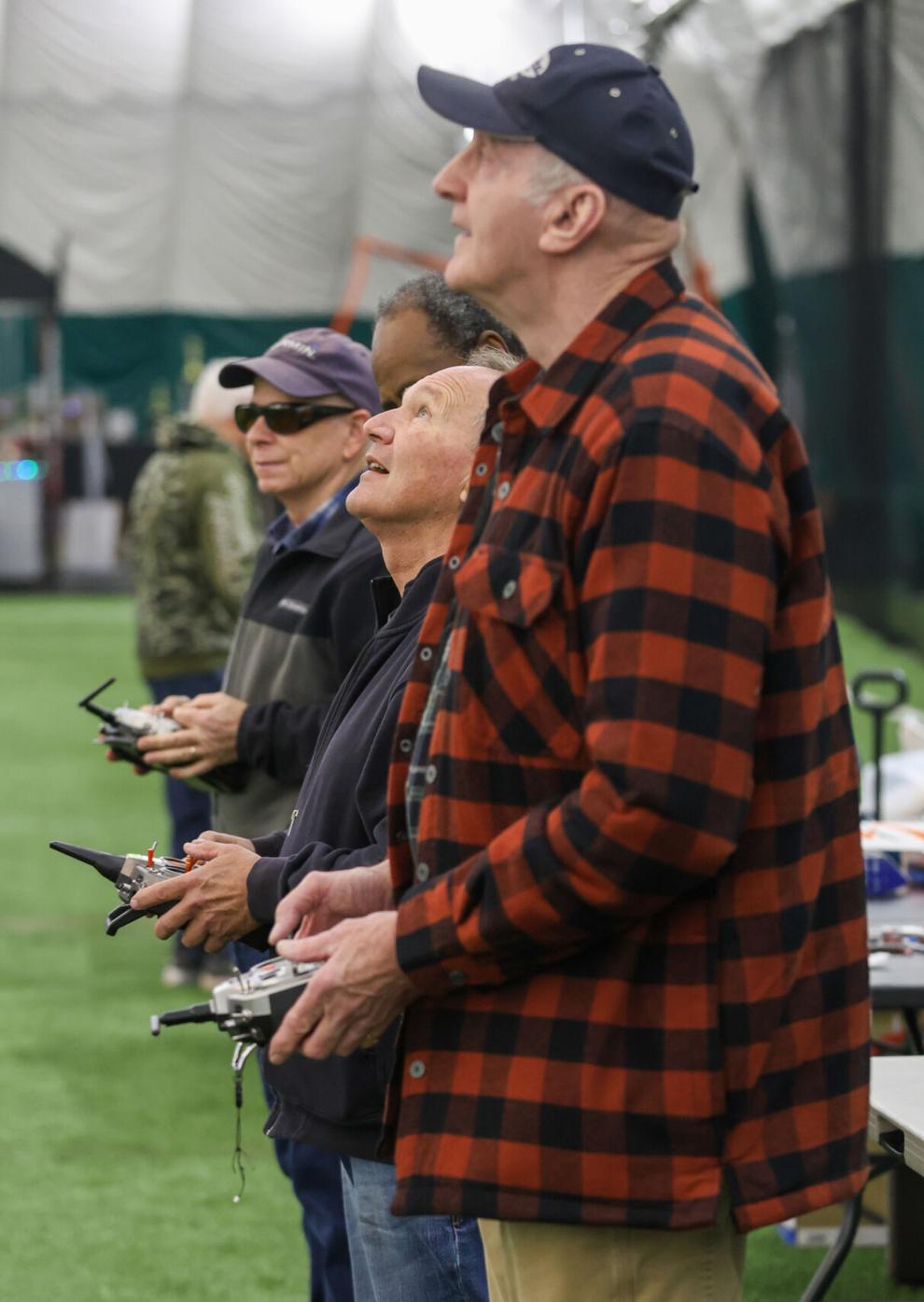 Radio-controlled flyers take to the sky at the Sparta Dome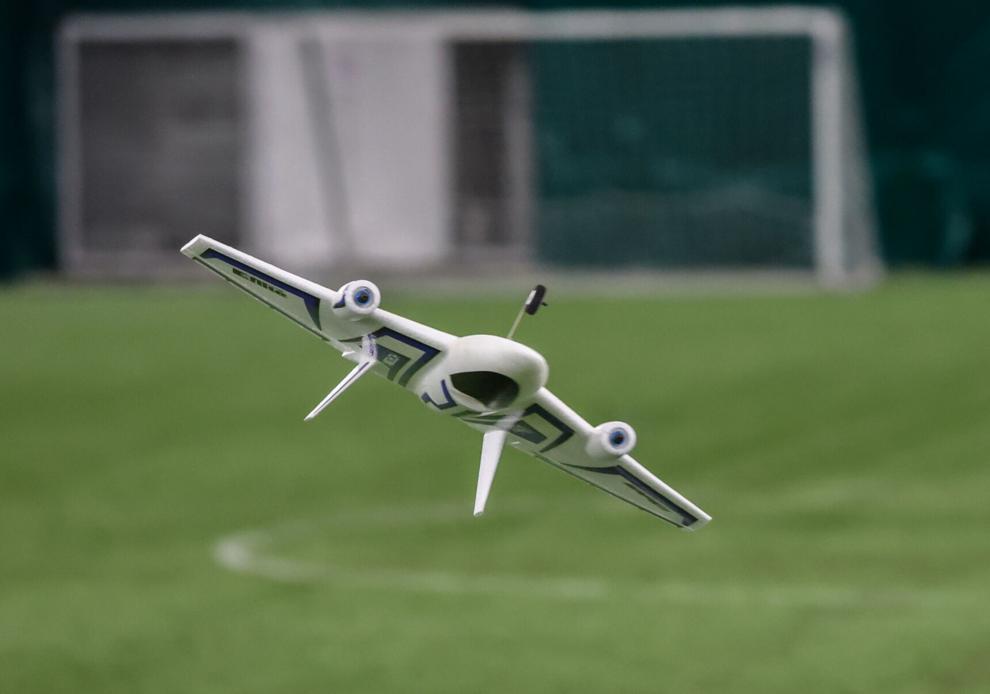 Radio-controlled flyers take to the sky at the Sparta Dome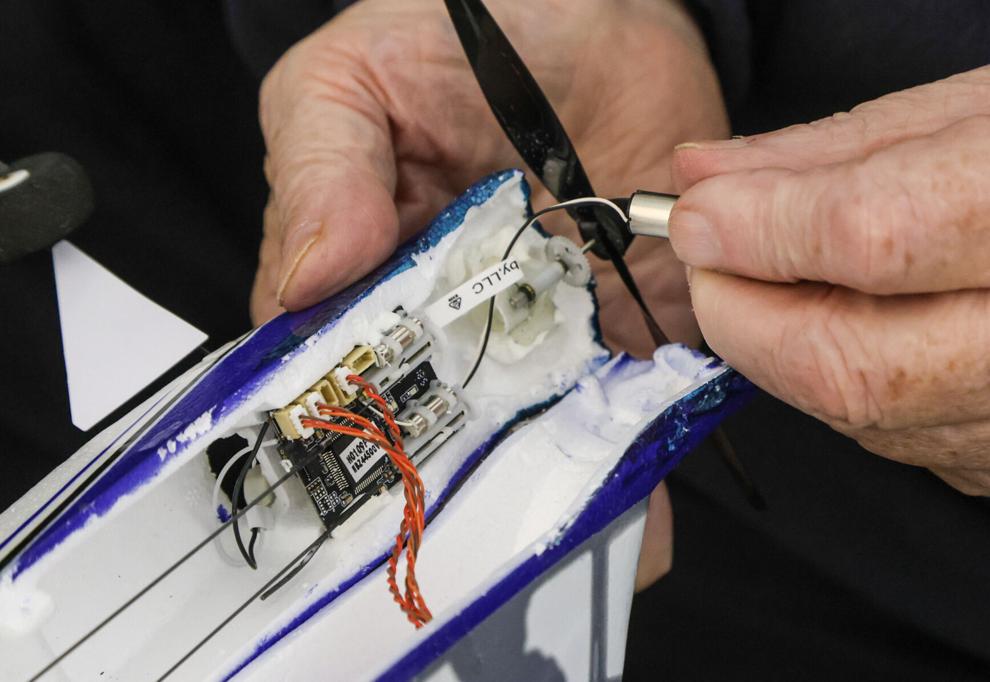 Radio-controlled flyers take to the sky at the Sparta Dome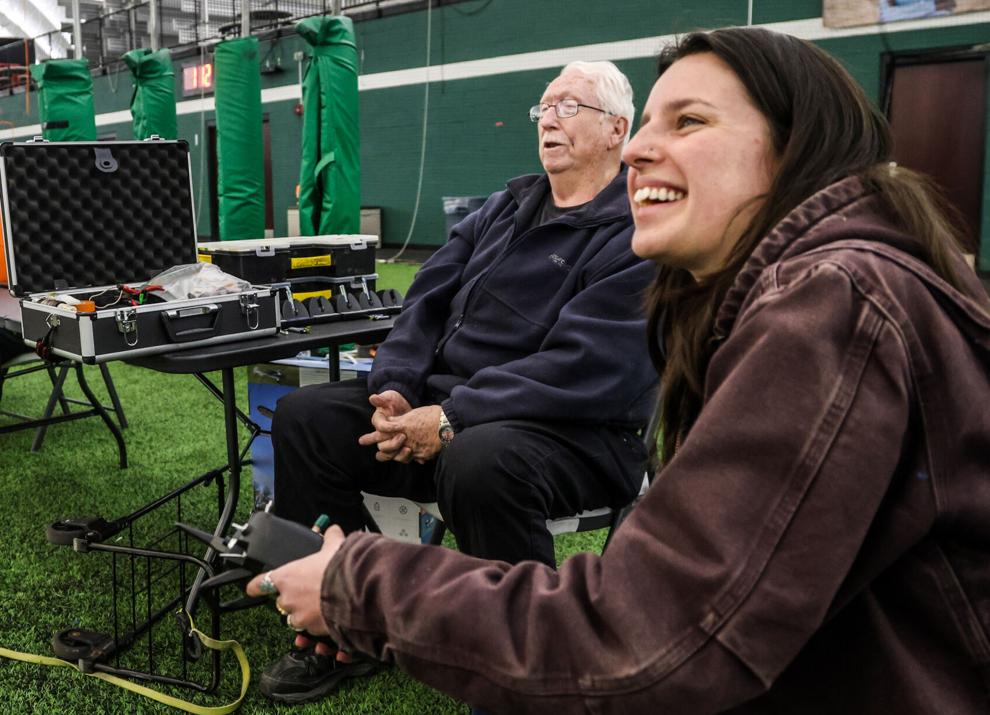 Radio-controlled flyers take to the sky at the Sparta Dome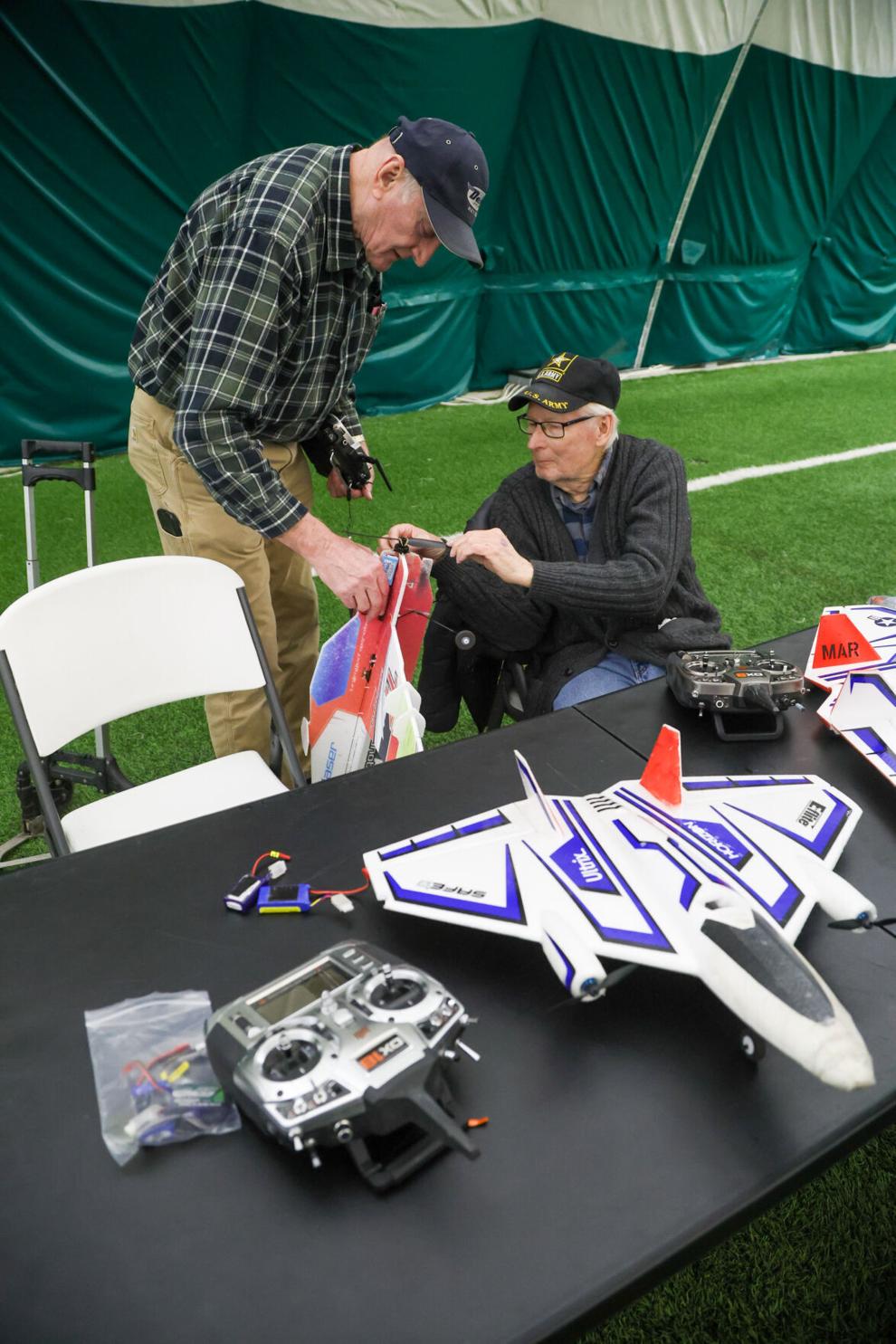 LOFS fire force looks for, trains recruits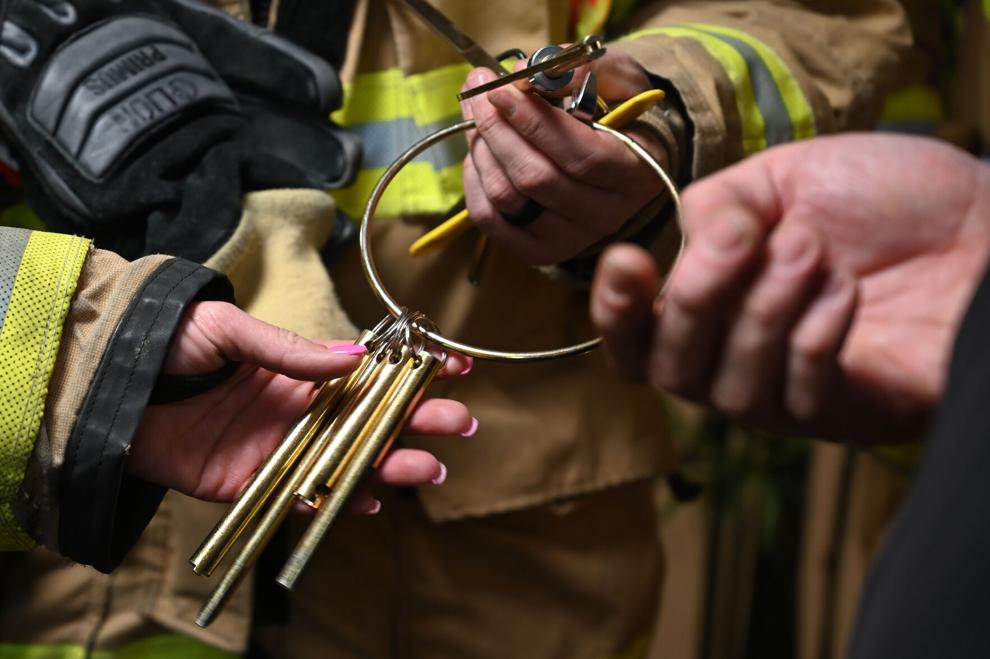 LOFS fire force looks for, trains recruits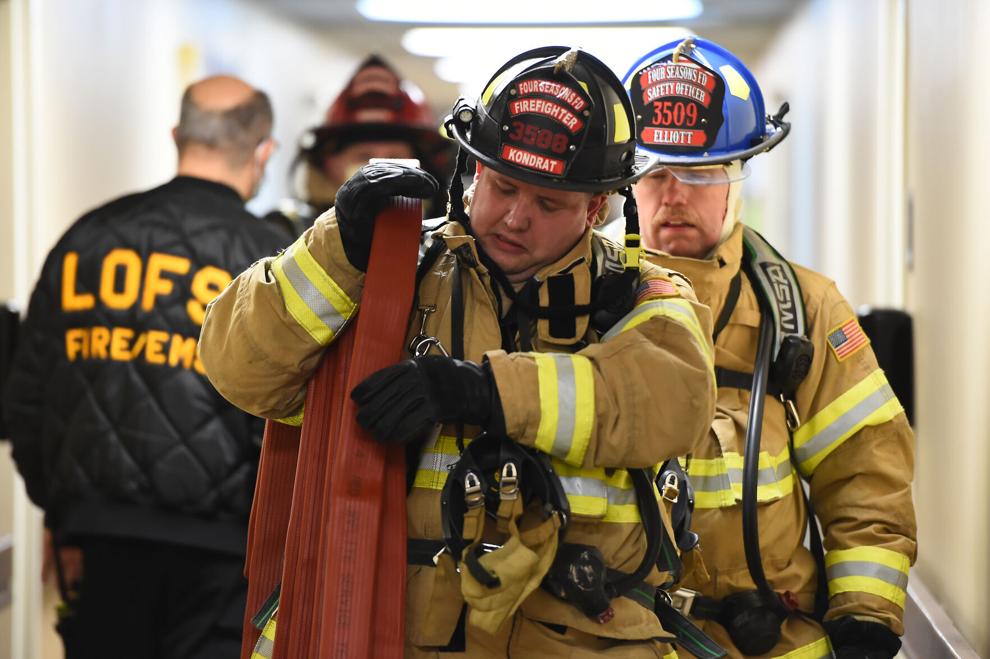 LOFS fire force looks for, trains recruits