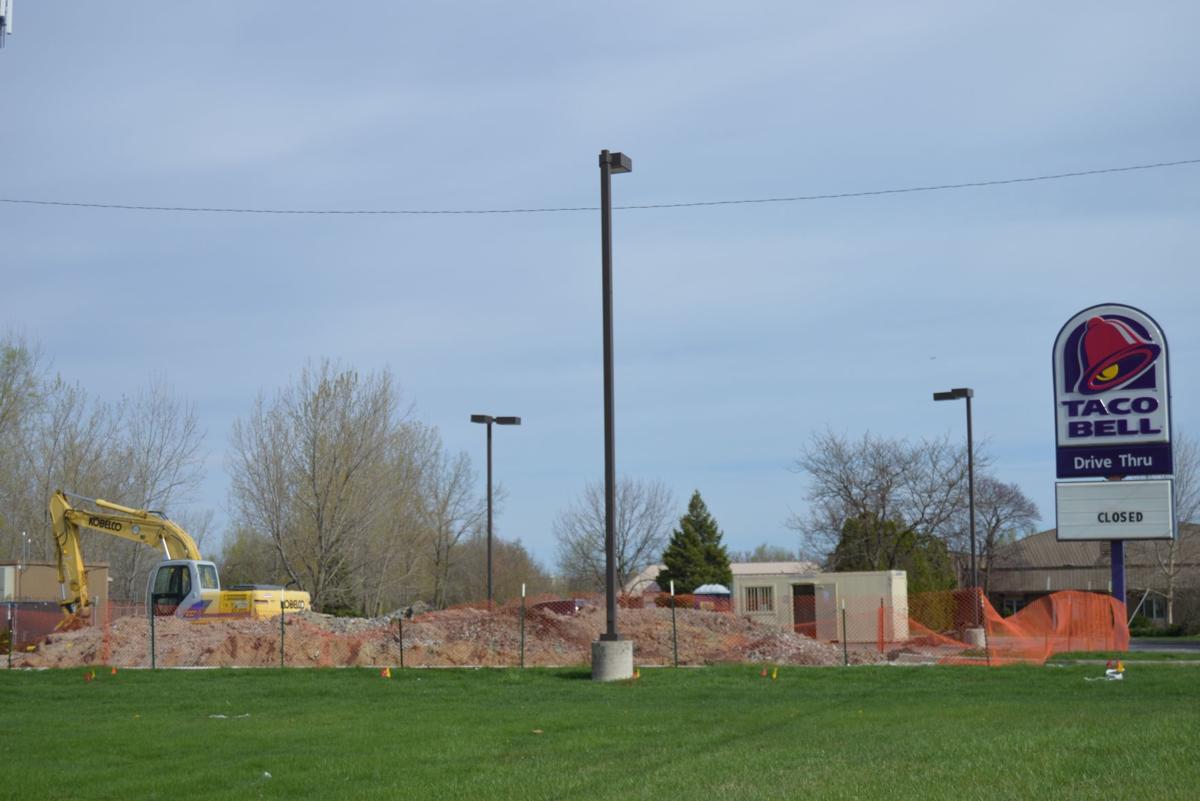 CROWN POINT — Customers craving Locos Tacos and Chalupas are going to have be patient. Crown Point's Taco Bell has been razed because of foundation problems.
The ground below the Main Street restaurant began to sink and the building was no longer structurally safe to keep open, Building Administrator Joe Cash confirmed Wednesday.
"The issue of the failing foundation was discovered three or four years ago," Cash said. "They made an attempt to correct with no success."
That led to the recent demolition of the building with nothing standing of Taco Bell but its sign with the word "closed" on display.
Crown Point Mayor David Uran said the beloved fast food restaurant is being rebuilt.
A permit was issued last month for the reconstruction on the same site, Cash said. Demolition of the existing structure didn't begin though until about two weeks ago.
Construction has already begun, but a completion date is to be determined.
"I have no way to project with so many factors which are involved and also the weather can play a huge role in the project completion date," Cash said. A general contractor has a structural engineer working on the foundation portion of the project to assure the problem doesn't occur with the new building.