HAMMOND — A semi overturned early Wednesday on eastbound Interstate 94, spilling diesel fuel and some of the 41,000 pounds of amber honey the driver was hauling, police said.
Indiana State Police said it appeared the driver was entering eastbound I-94 from Calumet Avenue about 6 a.m. when his front axle broke, causing him to lose control.
The semi rolled over, spilling five honey containers from the box trailer. Eight more containers are still inside the trailer. At least four are leaking, police said.
The driver was not injured.
The crash backed up traffic on the Borman in both directions for hours and led to delays on other Region roads as drivers took alternate routes.
State police said all lanes were reopened just after 1:30 p.m. 
U.S. 30 through Dyer and Schererville appeared to be more congested than normal during the morning rush, and traffic was a bit heavy than normal in Munster, police said.
Dyer Police Chief David Hein said his town was seeing heavier than normal traffic on eastbound U.S. 30, and a lane closure in Schererville for utility work also was contributing to delays.
The Indiana Toll Road was backed up from just west of Cline Avenue to the state line, but police said the cause could be a combination of construction and detouring drivers.
Check back at nwi.com for updates to this story.
Gallery: Spilled honey causes sticky situation on I-94
UPDATE: Spilled honey causes sticky situation on I-94; some detours also slow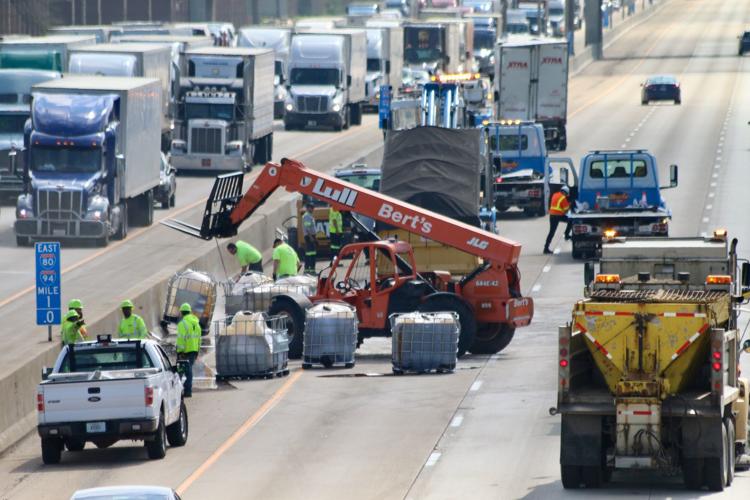 UPDATE: Spilled honey causes sticky situation on I-94; some detours also slow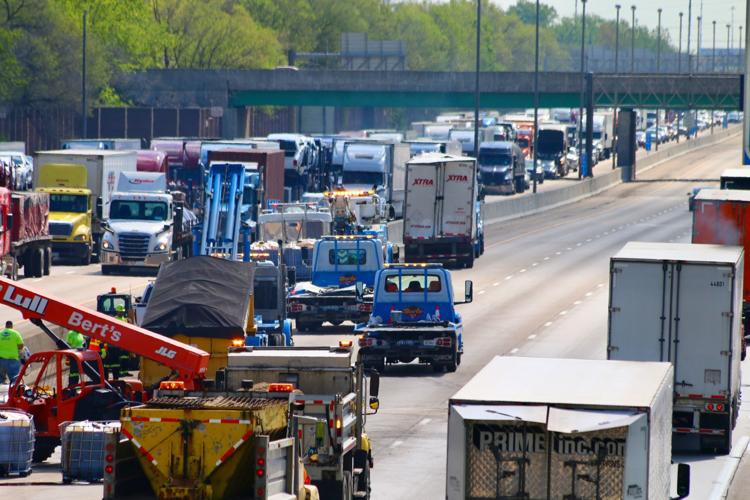 UPDATE: Spilled honey causes sticky situation on I-94; police say find alternate routes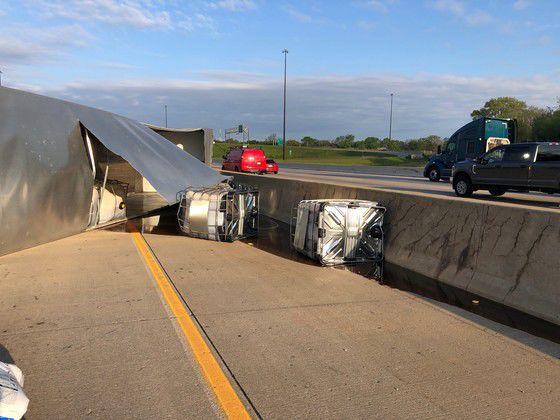 UPDATE: Spilled honey causes sticky situation on I-94; police say find alternate routes