Heavy rain this week led to gridlock Wednesday on the Borman Expressway in Hammond, contributed to a fatal overnight crash, caused localized flooding across the Region and temporarily knocked out power to thousands.
Drivers in Lake and Porter counties navigated road closures and high standing water Wednesday, and flood warnings for local waterways remained in effect.
Rain is in the forecast Wednesday night and Thursday, according to the National Weather Service. Scattered thunderstorms were expected after midnight Wednesday and additional showers and storms are likely Thursday as well. The rainfall will cause limited flood risks Thursday, the NWS said. 
Portage officials reported a number of road closures Wednesday morning because of flooding.
The intersection of Hamstrom Road and Defiance Avenue; the intersection of Boulder and Belmont; Lakewood at Spring Street (east of Hamstrom); Samuelson road south of Central Avenue at Robbins Ditch and the intersection of Aspen and Oakwood are all reported closed on the city's municipal Facebook page.
"We've had 4½ inches fall in the past 48 hours; so unfortunately, the ground is saturated, and our drainage system is at maximum capacity," Assistant Street Department Superintendent Randy Reeder said. "City departments have been working together all morning to address these issues throughout the city as quickly as possible."
Many roads in unincorporated Porter County remained closed overnight, to be re-evaluated Thursday morning. 
They include 200 West between U.S. Highway 6 and 850 North in Liberty Township, 1300 North between 375 East and 450 East in Pine Township, 550 South between 400 West and 450 West in Porter Township, 450 North between Sedley Road and 625 West in Union Township, 400 North between Sedley Road and 375 West in Union Township and 1400 North between 200 East and Brummitt Road in Westchester Township.
The following roads have been reopened as of 4 p.m. Wednesday: Sturdy Road between Martinal and Comeford roads in Center Township, 625 West between 600 North and 700 North in Portage Township and 700 North between Willowcreek Road and 500 West in Portage Township.
In Lake County, road closures include: Clark Street from 91st to 101st Avenue; 213th Street and Calumet Avenue; 7000 W. Belshaw Ave.; 129th and Main Street; 117th Avenue between Cline and Parrish Avenue; 101st and Clark; 121st, east of Iowa Street.
Several lanes of U.S. 41 by the Kankakee River were closed due to high water, and 97th Avenue between Clay and Randolph were flooded, according to the county highway department. Closures will continue to be posted throughout the day.
In Schererville, 213th Avenue and Eagle Ridge Drive were closed to through traffic between Calumet and Willowbrook Drive, near Skyzone and Wendy's on U.S. 41, the town of Schererville said. Heavy flooding on Eagle Ridge Drive behind the Golden Corral and Home Depot caused the closures and was preventing travel through Eagle Ridge Drive. As of 4:15 p.m., the area was reopened, the town said. 
The weather caused a tree to fall in the 5400 block of Chase Street in Merrillville, knocking out power to about 12,000 NIPSCO customers in that area for about 2½ hours Wednesday morning, spokeswoman Megan Henning said. Another outage affected about 220 customers in the LaPorte area.
By 8 p.m. Wednesday, only 13 customers in Northwest Indiana remained without power, according to NIPSCO.  
The Little Calumet River at Munster and Thorn Creek at Thornton in Illinois, along with the Kankakee River at Shelby and other areas to the east, were under a flood warning, the weather service said.
Hammond was faring pretty well, City Engineer Dean Button said.
The only road closure was 177th Avenue west of Calumet Avenue due to water over the roadway. There was also standing water on 129th Street, west of Calumet, but the road was not closed.
There was some standing water in some areas of the city, but nothing like the last big rain in February 2018, Button said.
"The Little Calumet is up pretty far, but it looks like it has crested," Button said.
Button said a rain gauge at Hohman Avenue on the Little Calumet has measured 5 inches of rain in the last four days.
Standing water on the Borman Expressway near Kennedy Avenue caused heavy delays for most of Wednesday in both directions.
A crash during heavy rain late Tuesday killed Eimy Ocampo-Ayala, 21, of Hammond, after she hit a barrier and struck two semitrailers on the westbound Borman near the Calumet Avenue exit. Police said alcohol also was suspected to be a factor.
Several crashes occurred in the hours after. About 6:30 a.m., Indiana State Police said the Indiana Department of Transportation had ensured all drains were clear but anticipated it would take time for the water to receded.
Drivers should slow down and pay attention if traveling through the area, because there is a high risk of hydroplaning, police said.
John Dubach, Hobart's public works director, said his crews have been out since Monday, cleaning storm drains and doing whatever they can to keep water flowing. There have been some reports of water backing up in homes in his city.
"Lake George is up on Lakefront Park," Dubach said. "All our stormwater drains into the lake and when its high, it gets backed up."
The following roads remained closed Wednesday night in Hobart due to flooding: 33rd Avenue at Randolph Street; Cleveland Avenue between Illinois and Michigan streets; Indiana 51 at 3rd Place; 38th Avenue and 38th Place in Cressmoor subdivision; and the Wisconsin Street between Third and Eighth streets. 
An automated call from the city notified residents that water around Hobart is receding and roads will be reopened once crews have evaluated them as safe for travel. 
Gallery: Flooding in Northwest Indiana
Region hit by snowy weather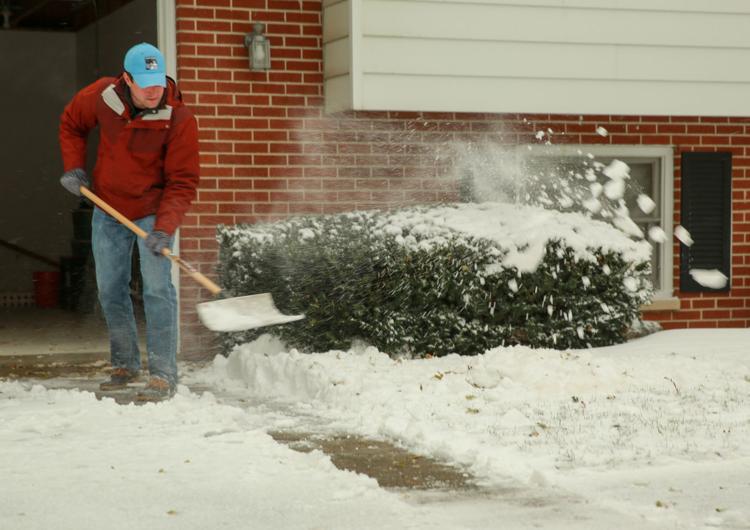 Region hit by snowy weather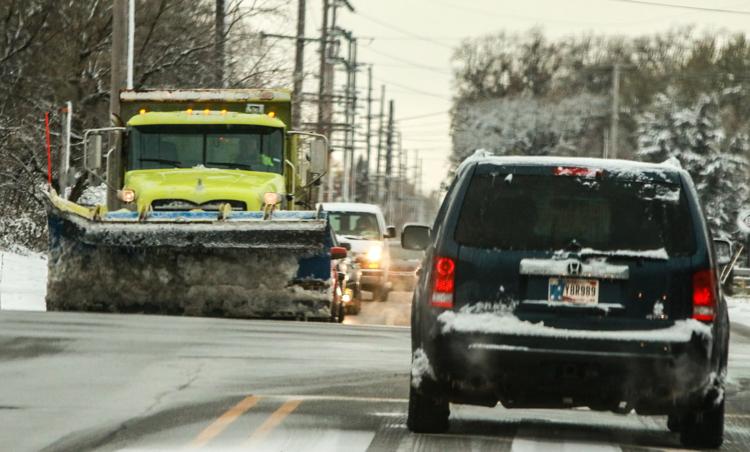 Region hit by snowy weather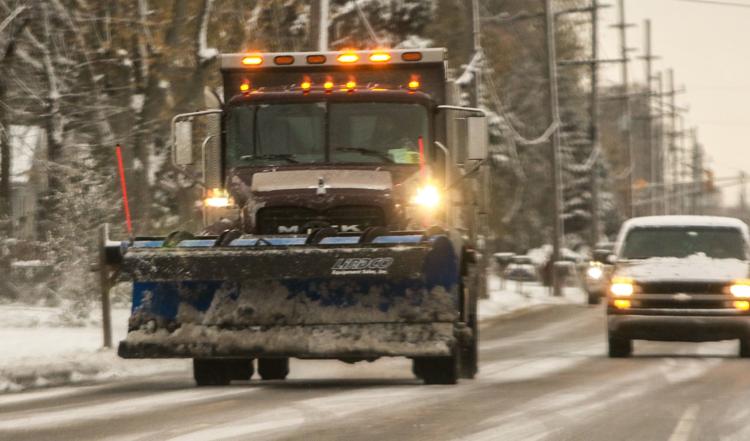 Region hit by snowy weather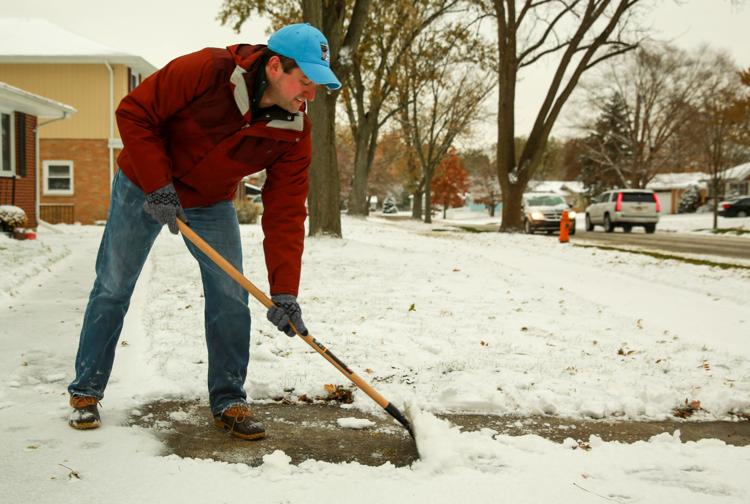 LaPorte accident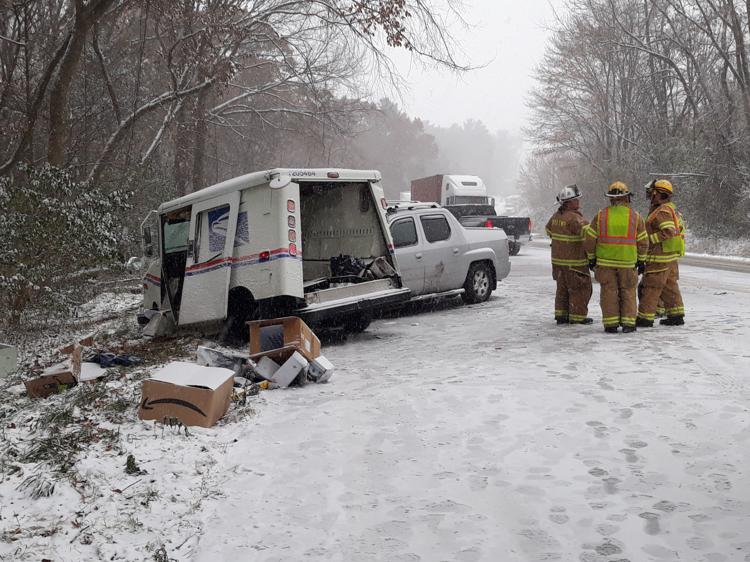 snow... in October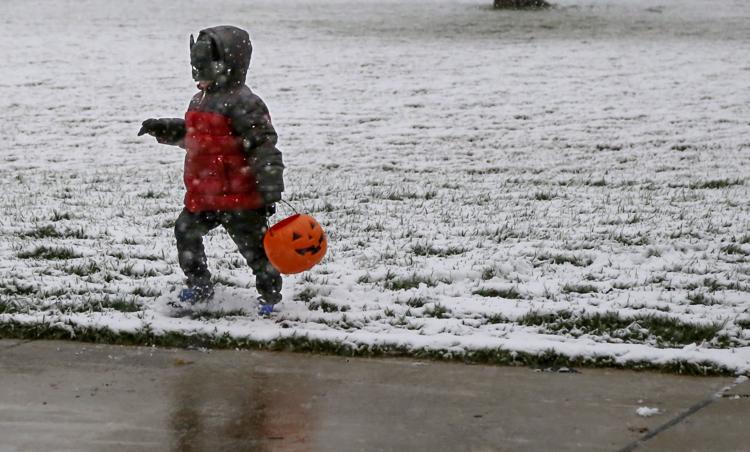 snow... in October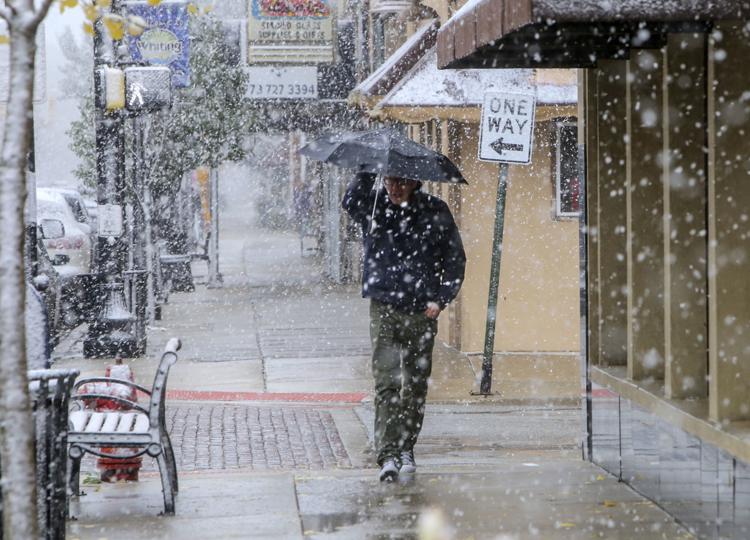 snow... in October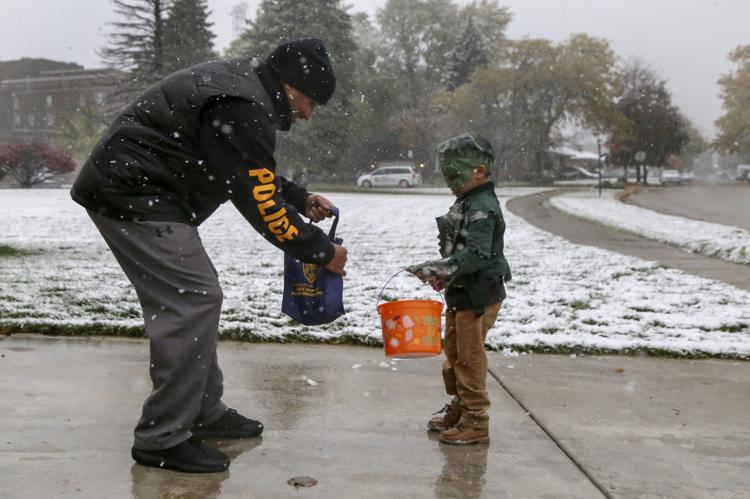 snow... in October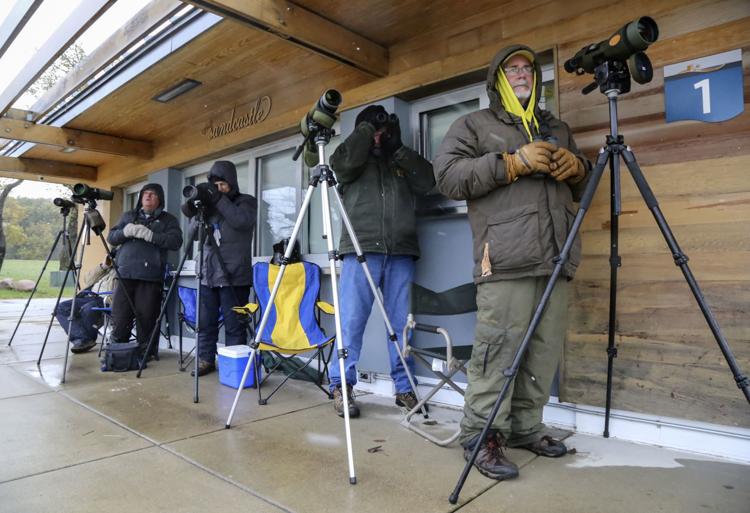 snow... in October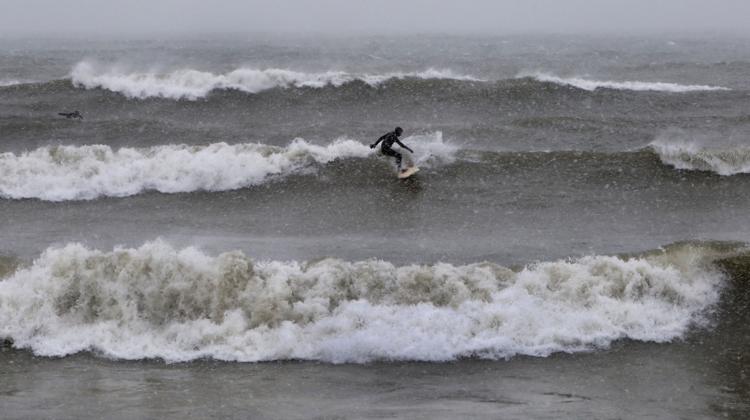 snow... in October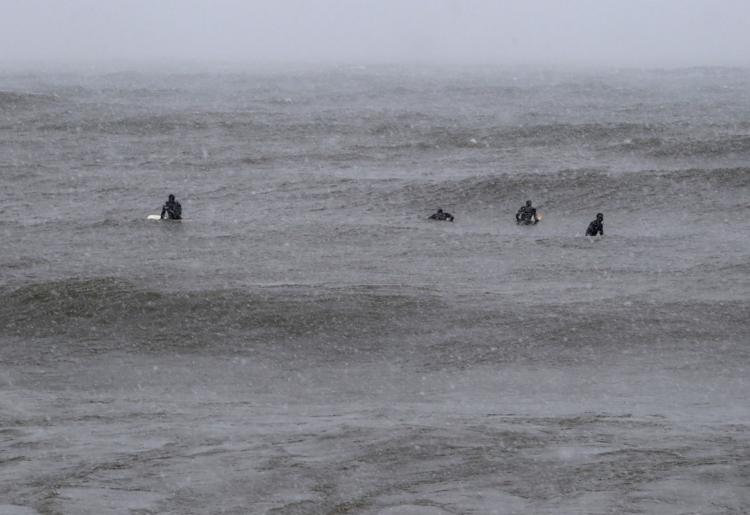 October Snow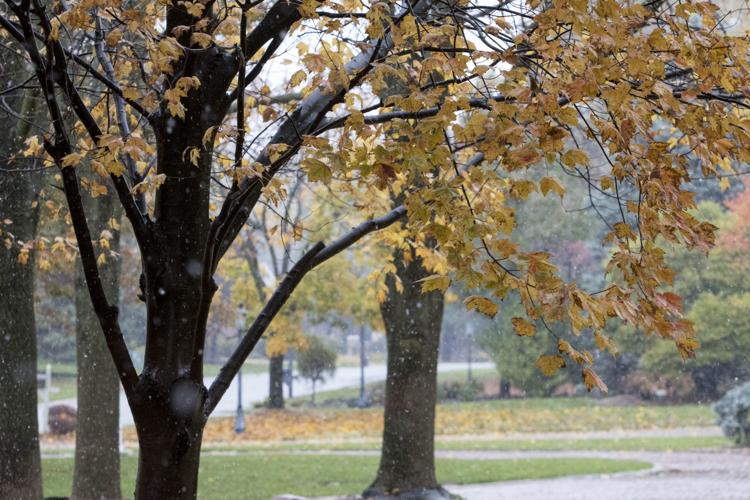 October Snow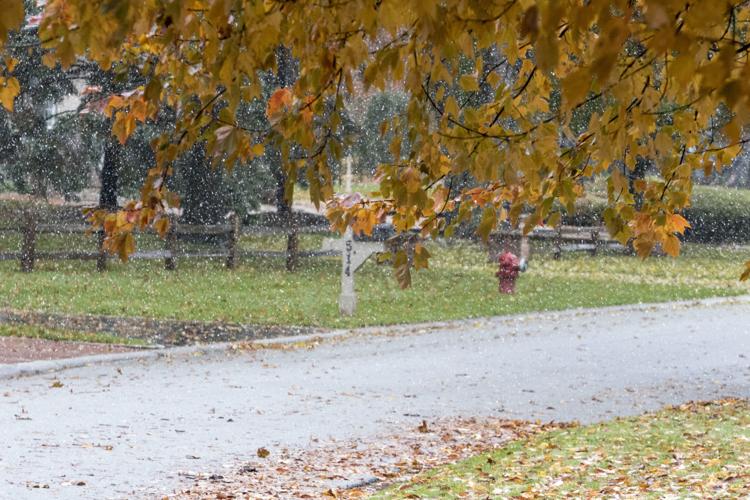 October Snow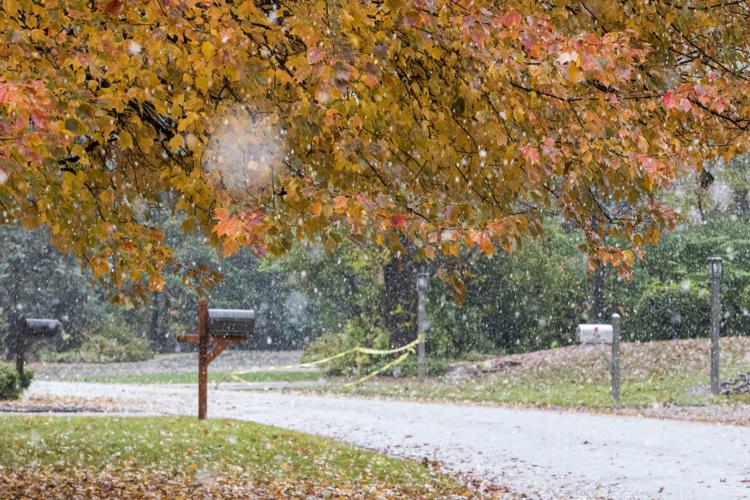 October Snow
October Snow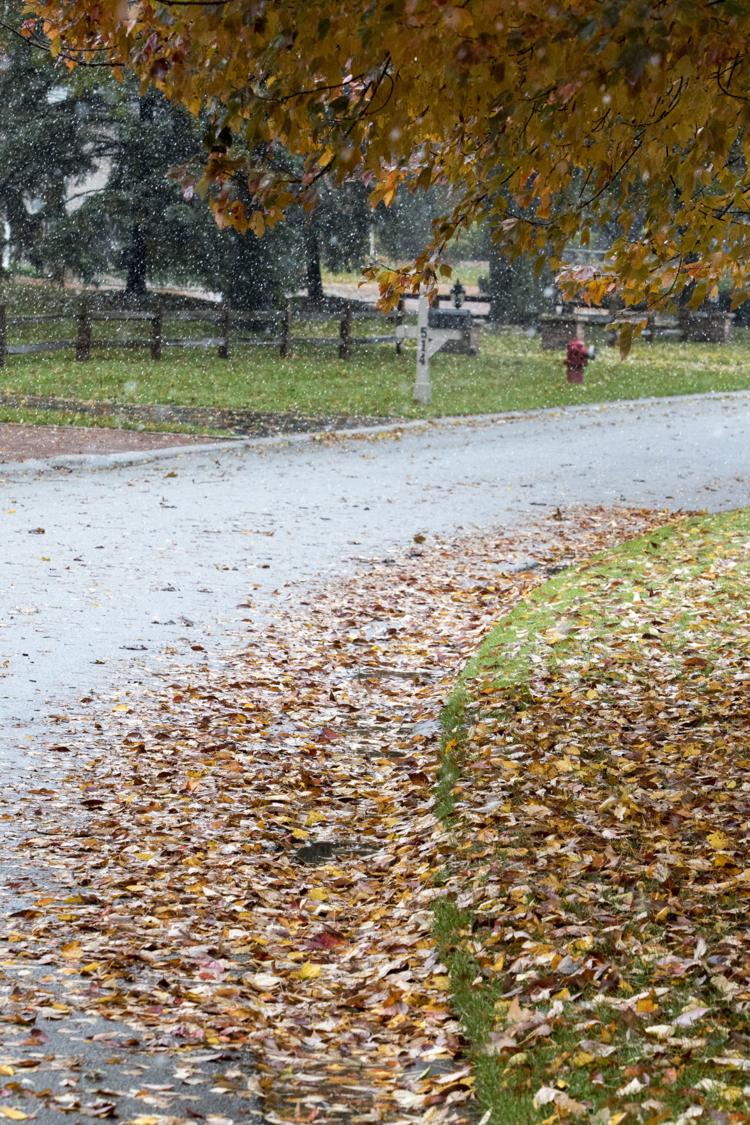 October Snow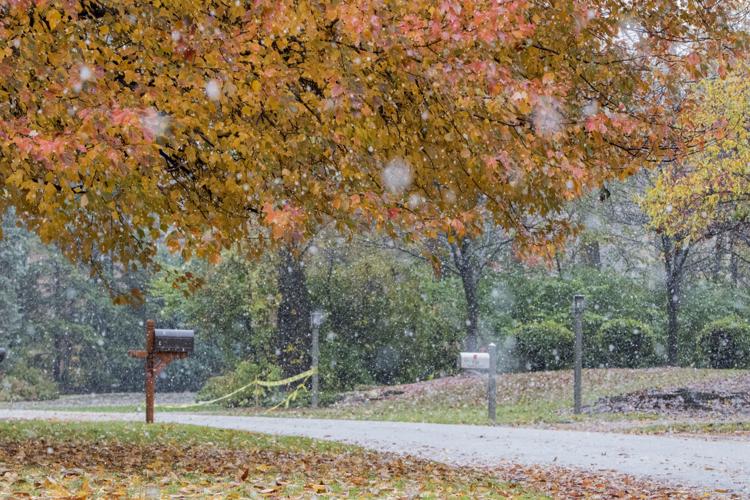 October Snow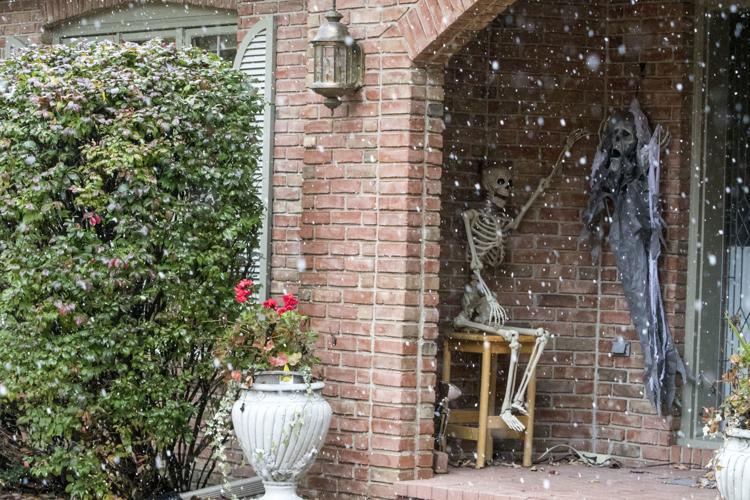 October Snow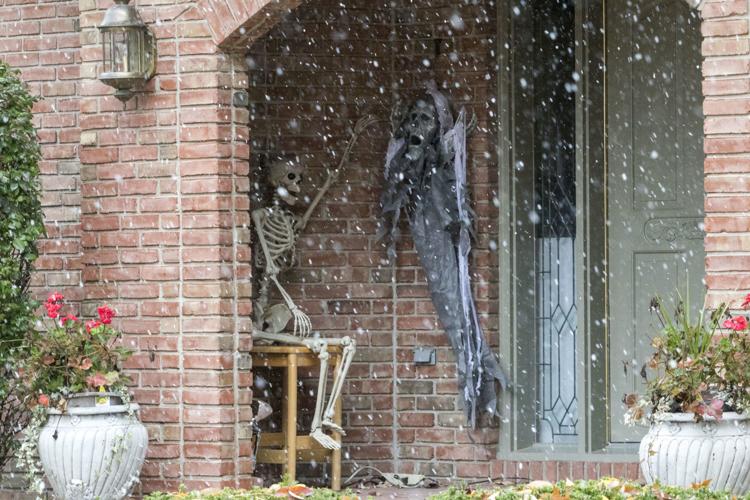 October Snow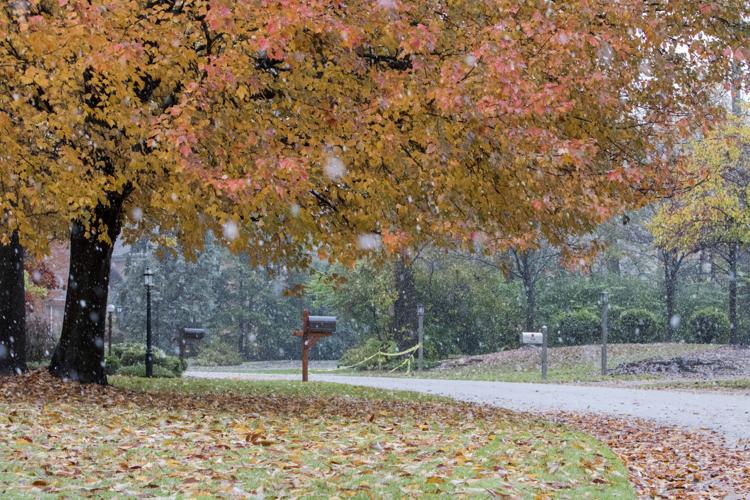 Griffith storm damage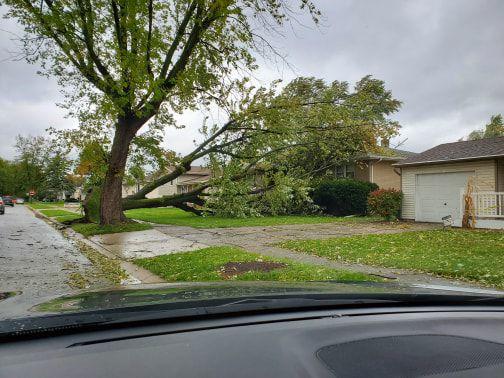 Griffith storm damage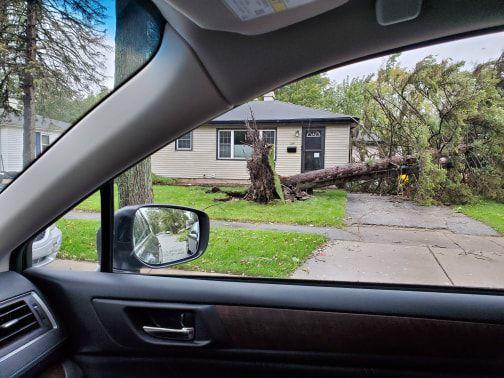 Griffith storm damage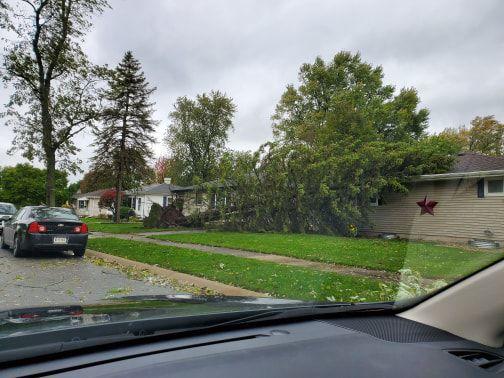 Griffith storm damage
Griffith storm damage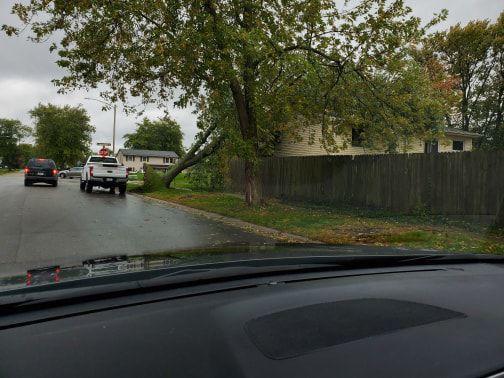 Heavy rain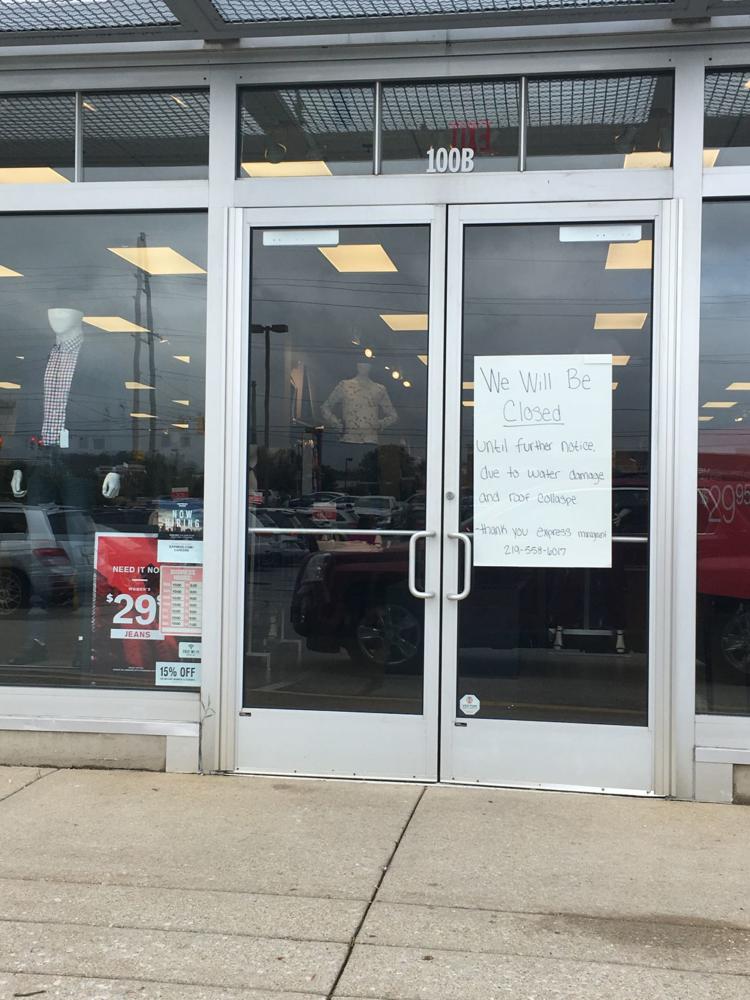 Edgewater subdivision floods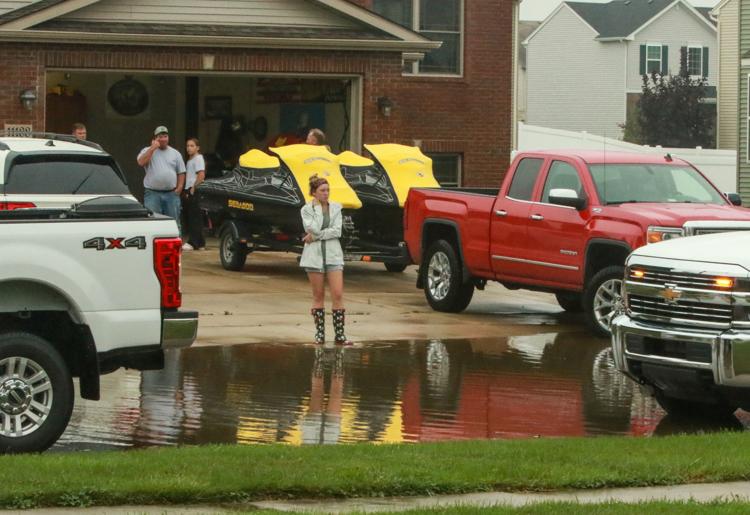 Edgewater subdivision floods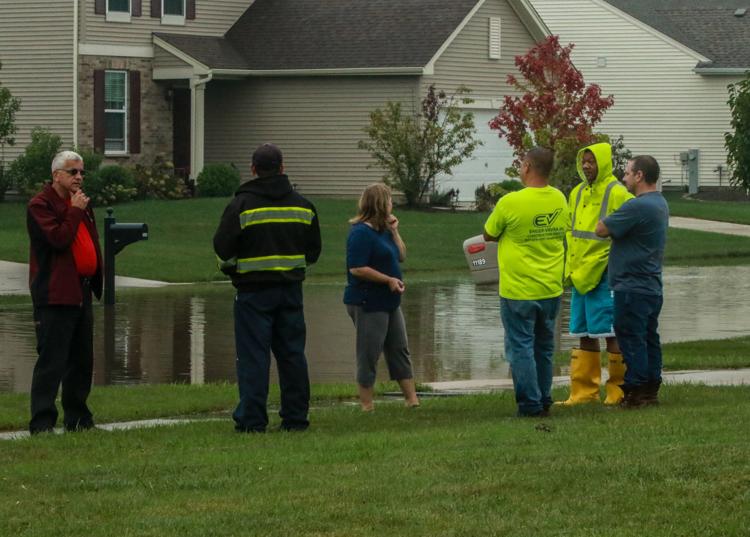 Edgewater subdivision floods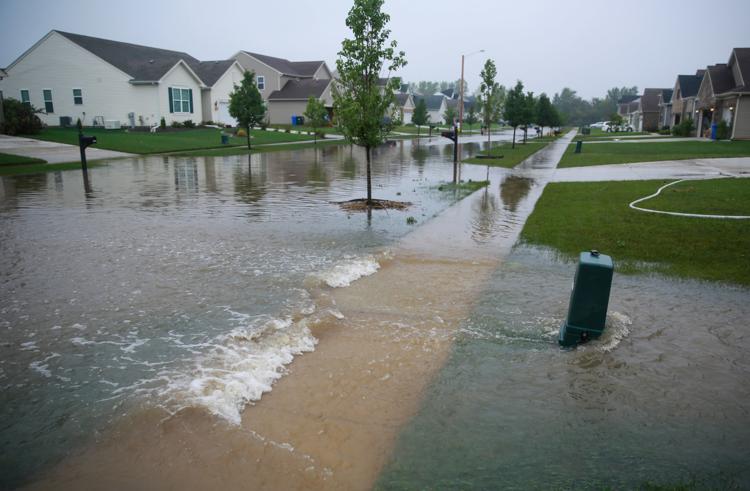 Edgewater subdivision floods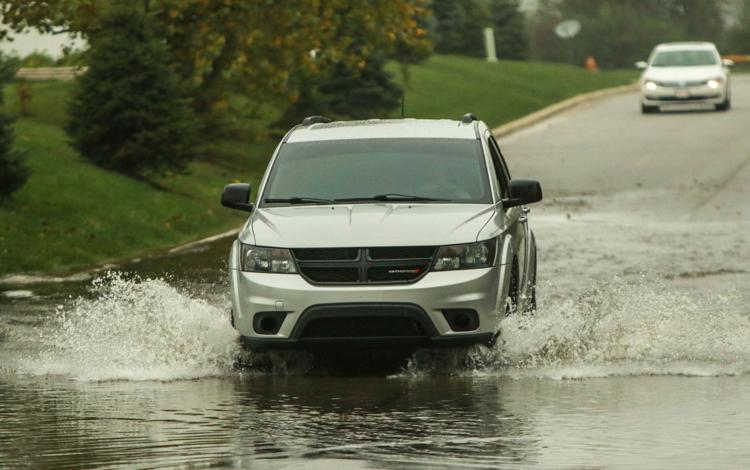 Edgewater subdivision floods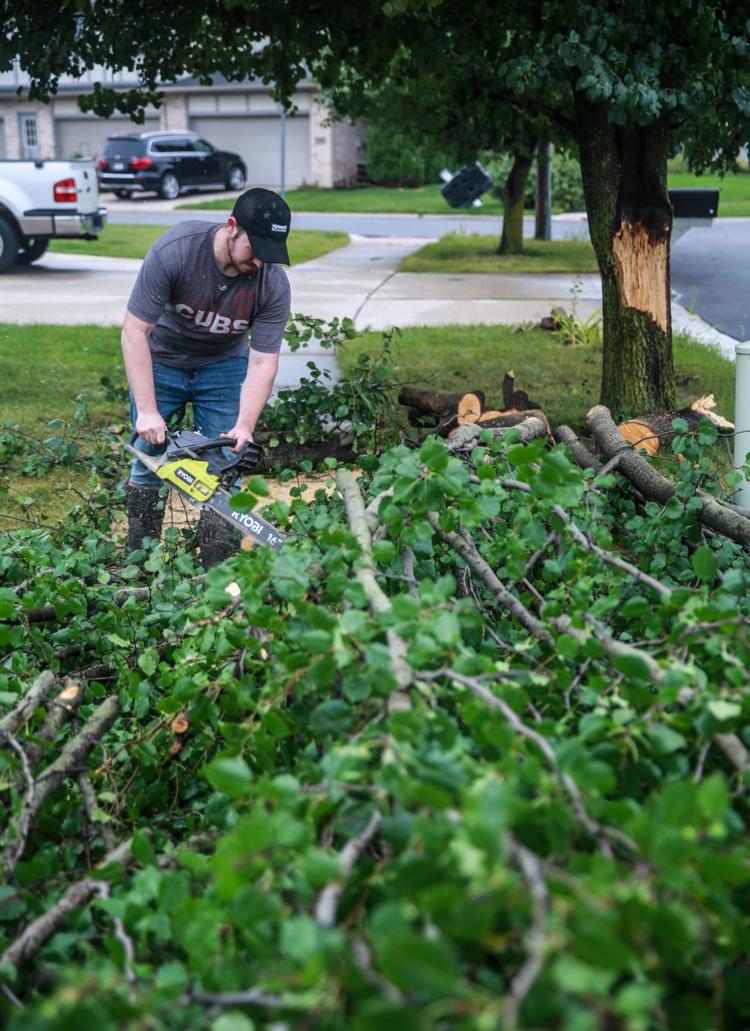 Edgewater subdivision floods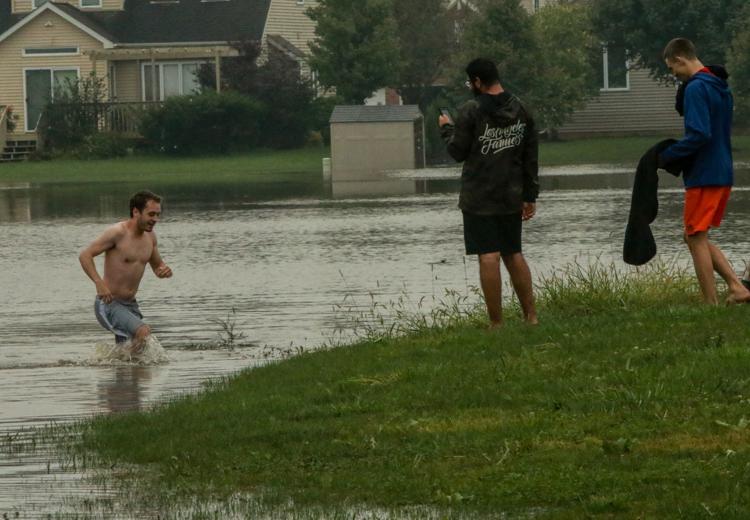 Edgewater subdivision floods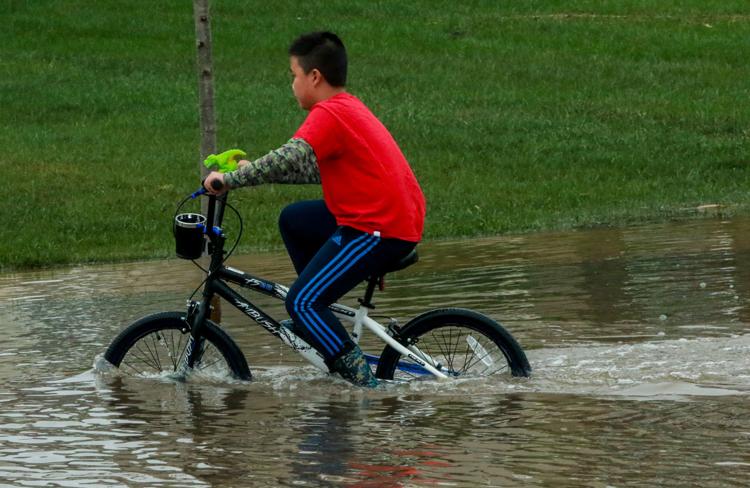 Edgewater subdivision floods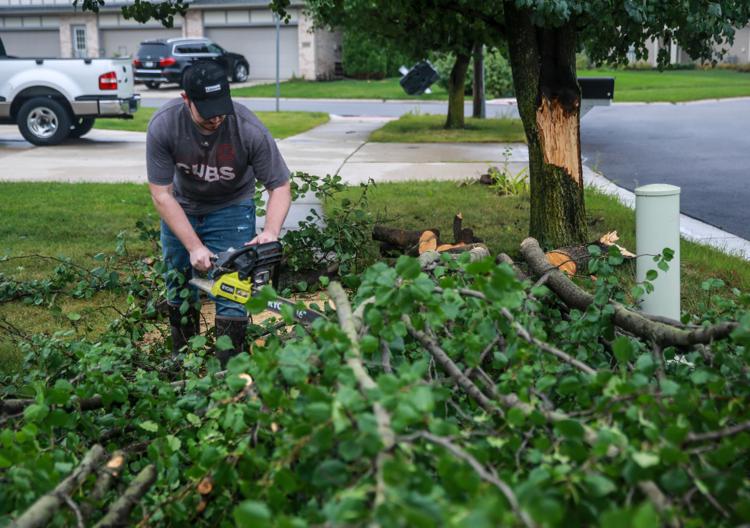 Edgewater subdivision floods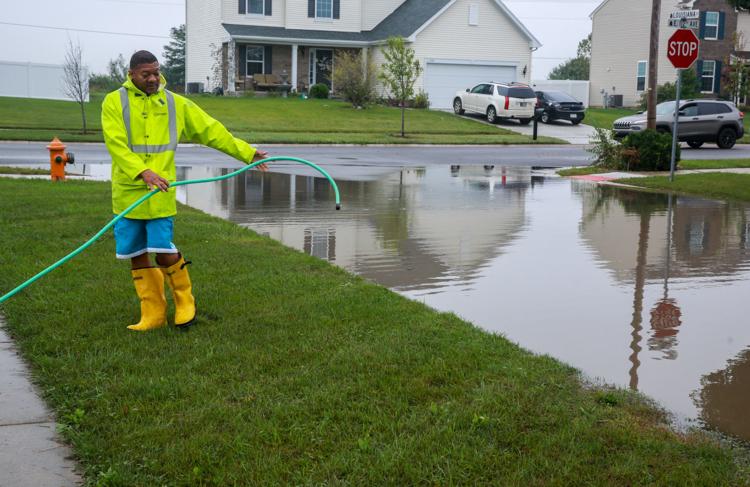 Edgewater subdivision floods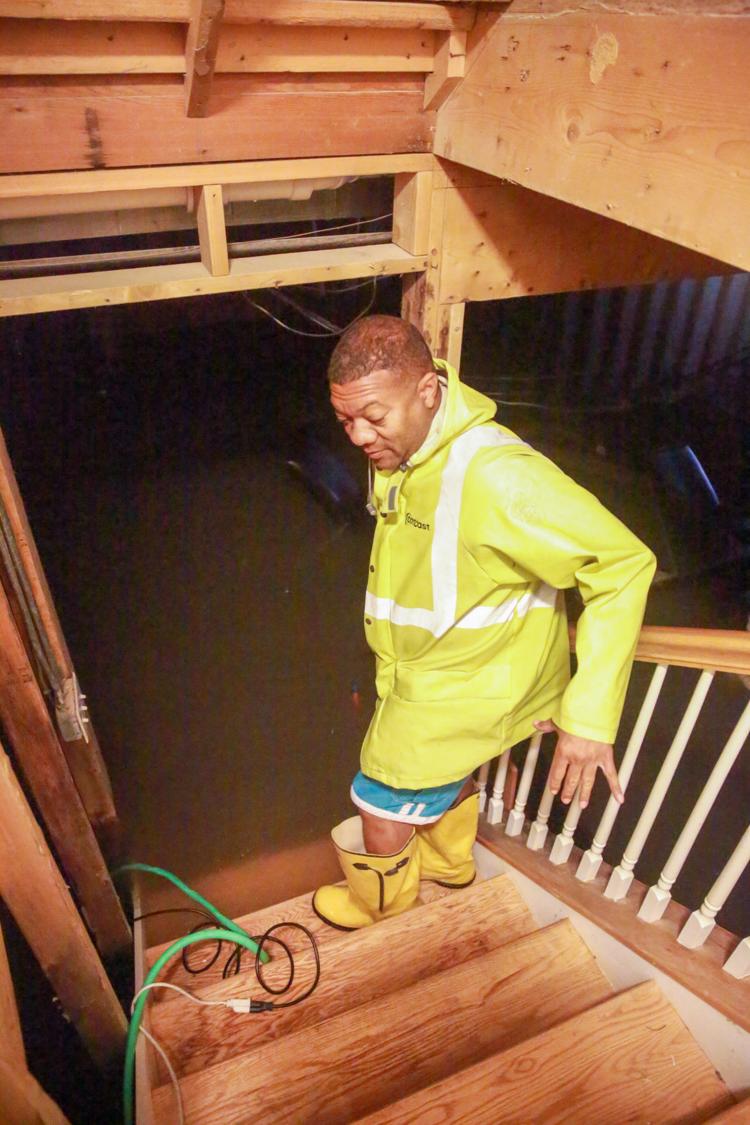 Edgewater subdivision floods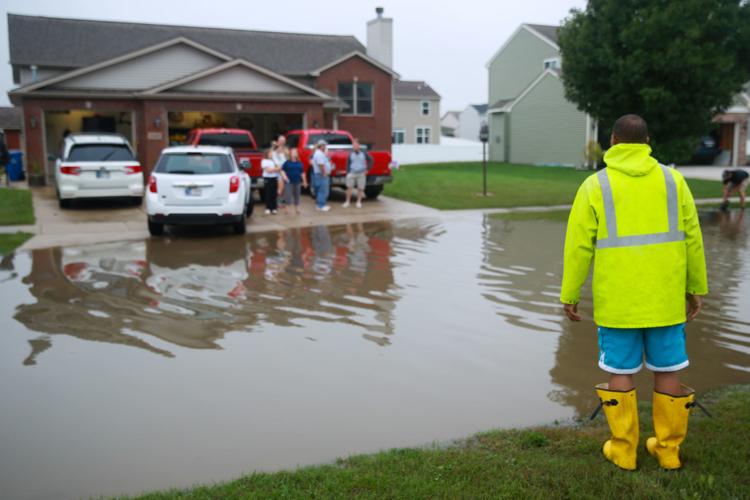 Edgewater subdivision floods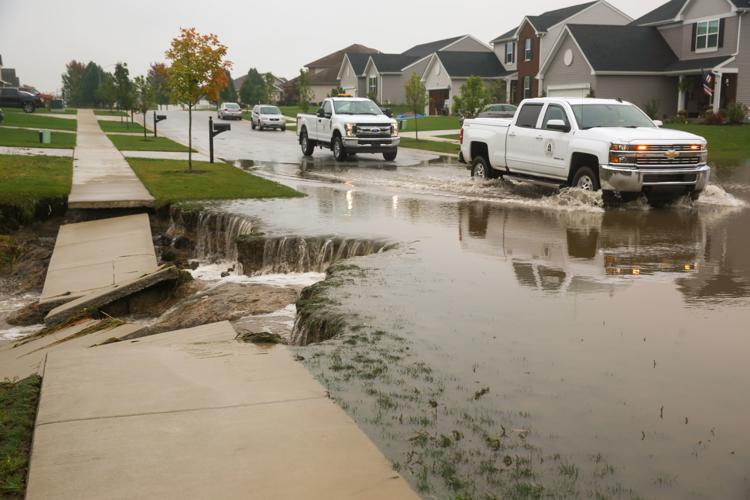 Heavy rains leave flooded roads, storm debris in their wake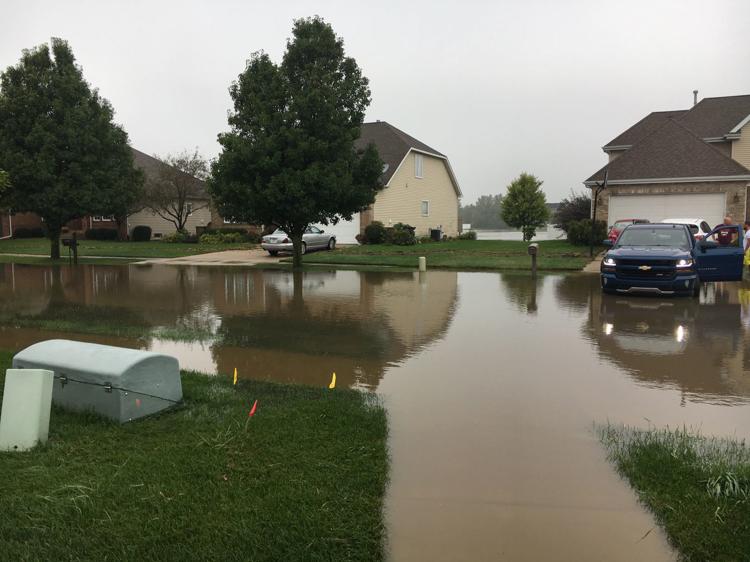 Heavy rains leave flooded roads, storm debris in their wake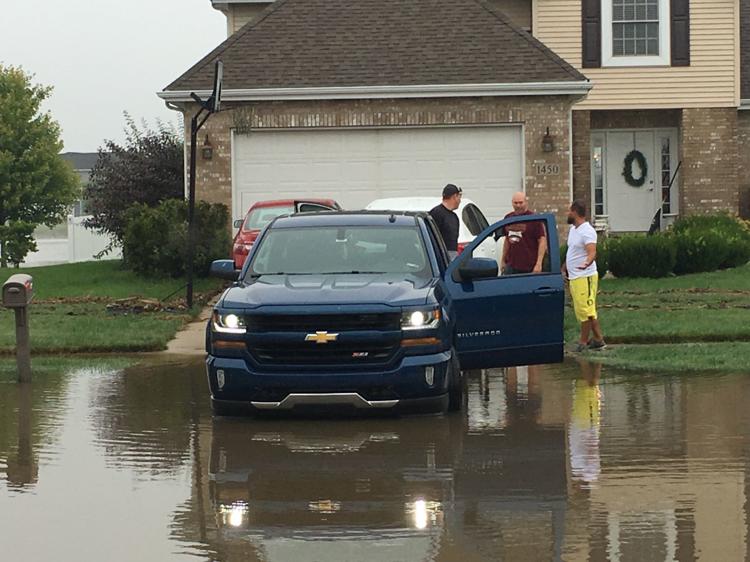 Heavy rains leave flooded roads, storm debris in their wake
Heavy rains leave flooded roads, storm debris in their wake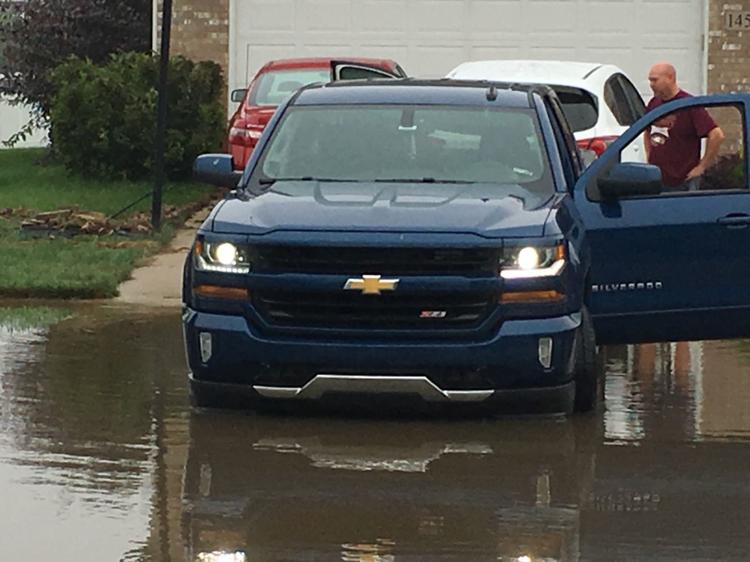 Region under flash flood warning due to heavy rainfall
Storms postpone Crown Point - Valparaiso football game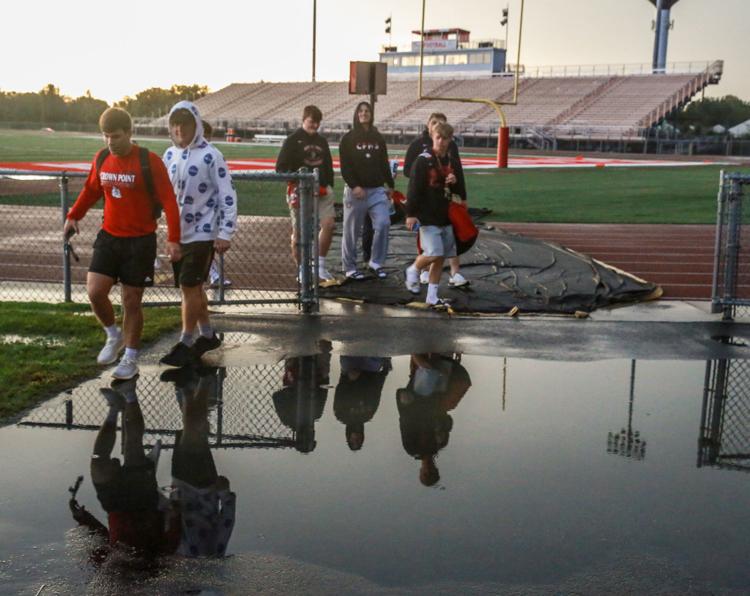 Storms postpone Crown Point - Valparaiso football game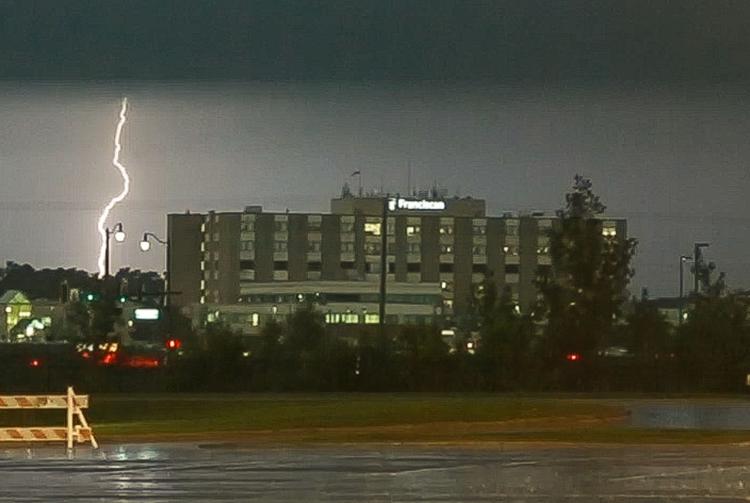 Storms postpone Crown Point - Valparaiso football game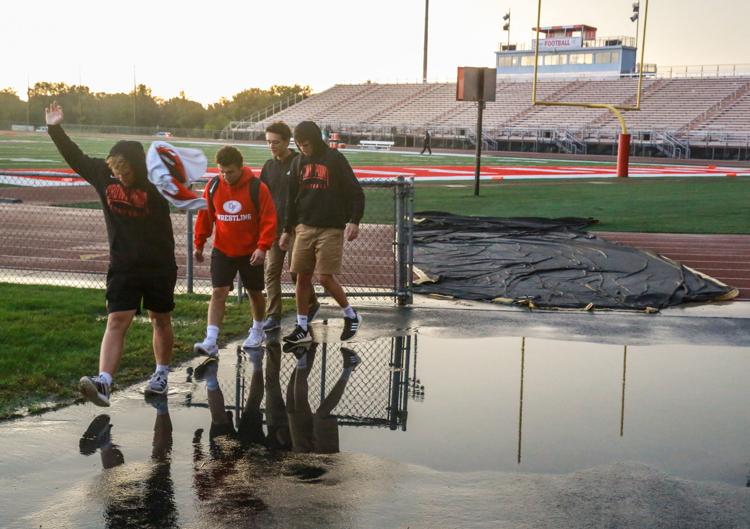 UPDATE: Flood warning issued by National Weather Service for 4 counties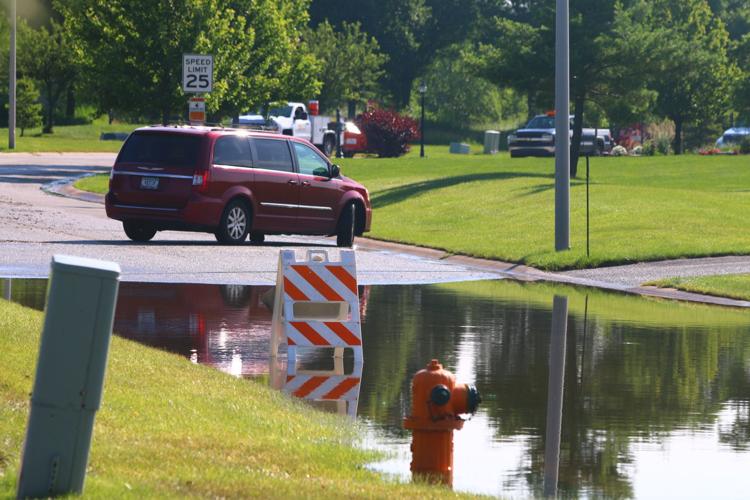 UPDATE: Flood warning issued by National Weather Service for 4 counties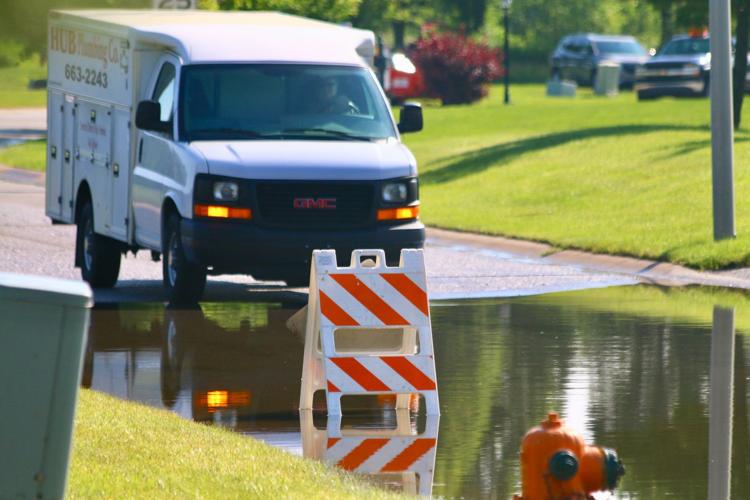 UPDATE: Flood warning issued by National Weather Service for 4 counties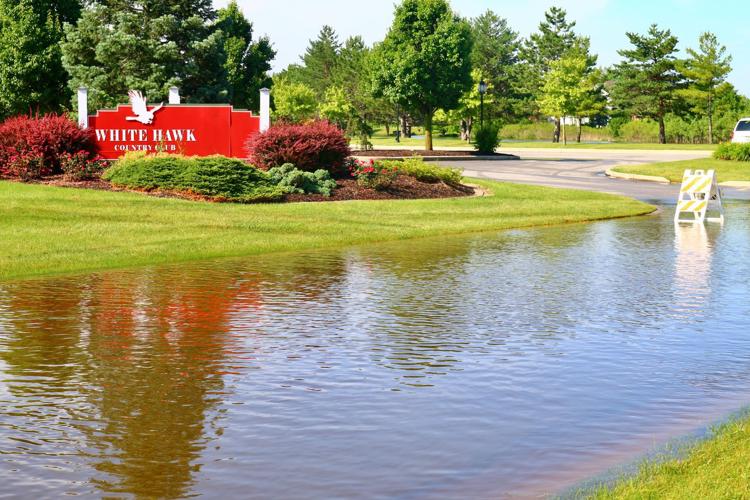 UPDATE: Flood warning issued by National Weather Service for 4 counties
UPDATE: Flood warning issued by National Weather Service for 4 counties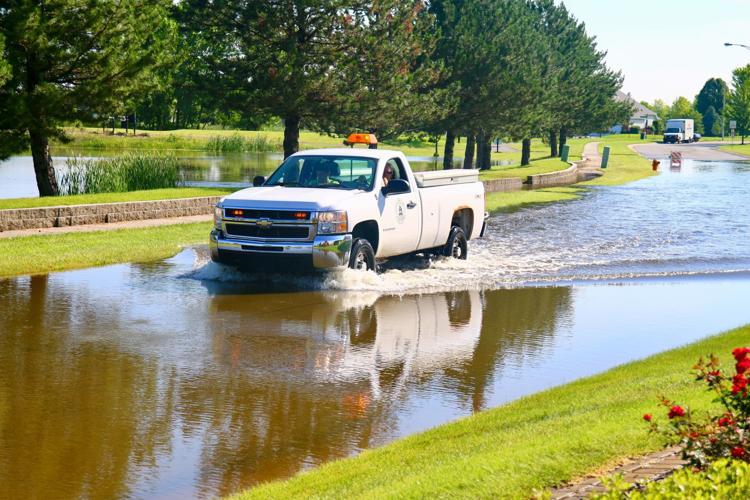 Flood warning issued by National Weather Service for 4 counties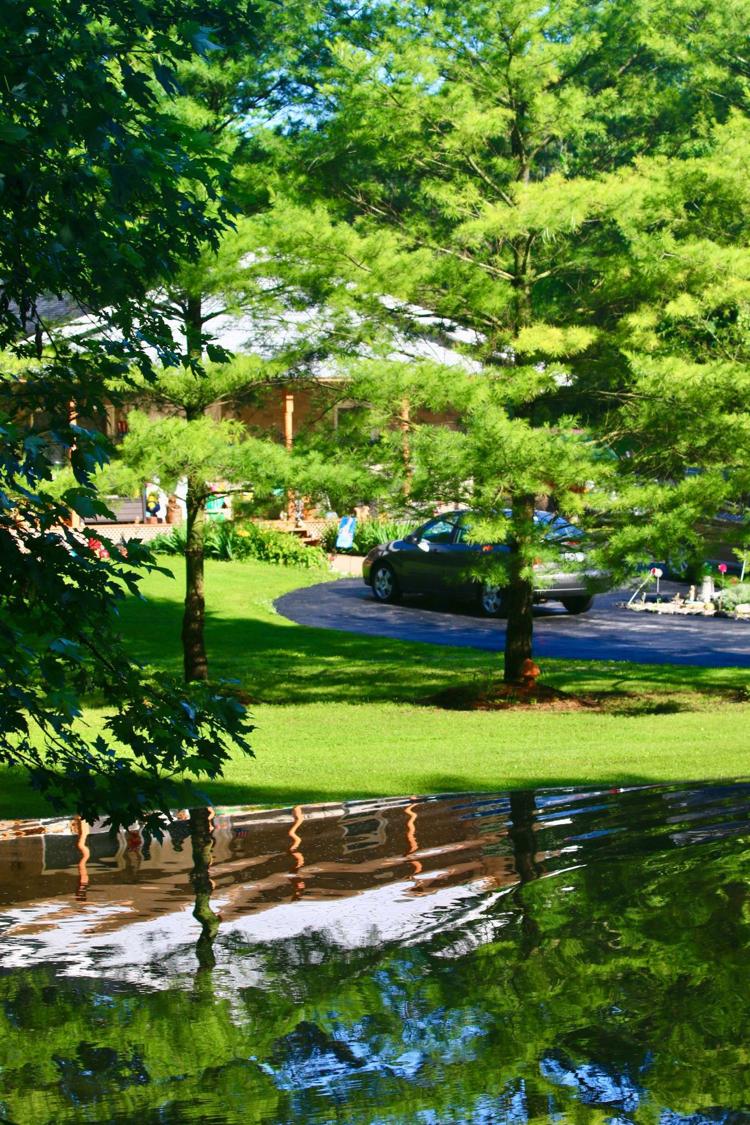 Flood warning issued by National Weather Service for 4 counties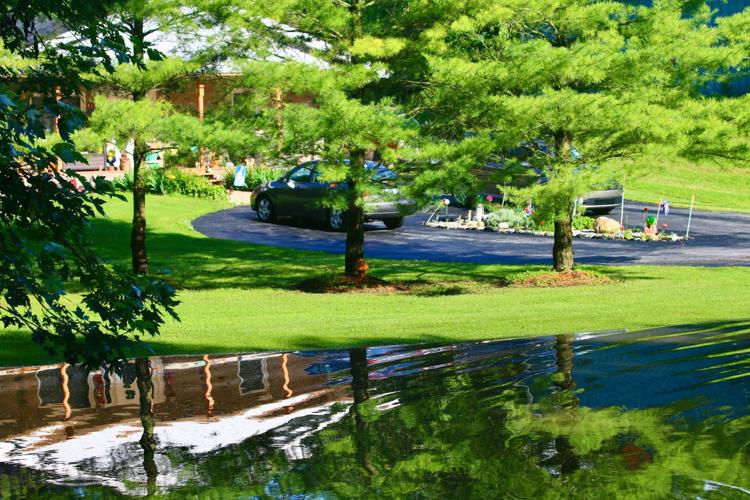 Flood warning issued by National Weather Service for 4 counties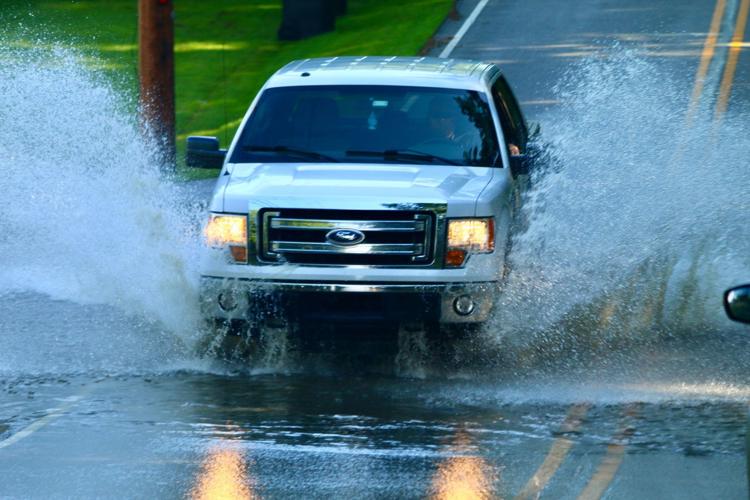 Storms
Storms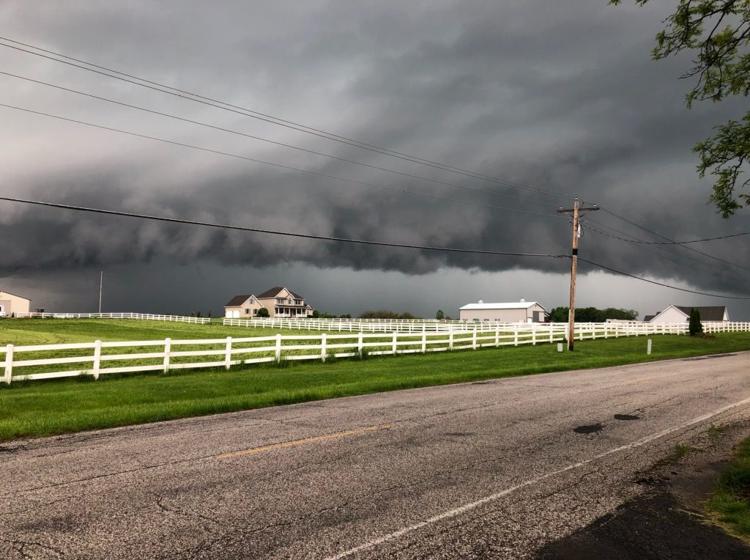 Storms
Storms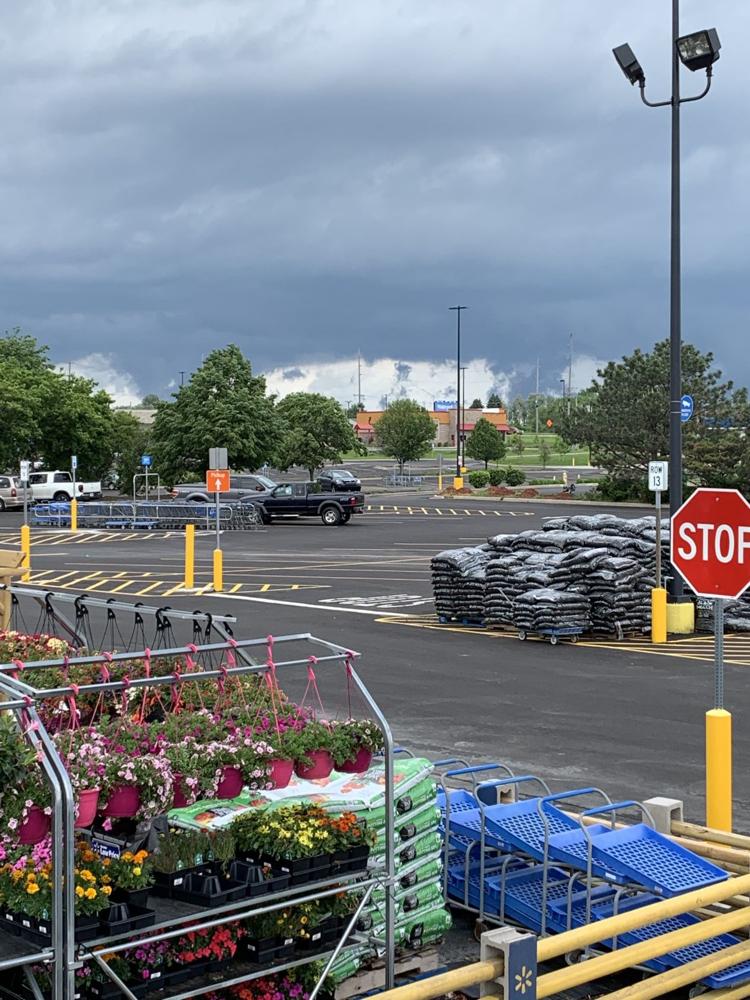 Storms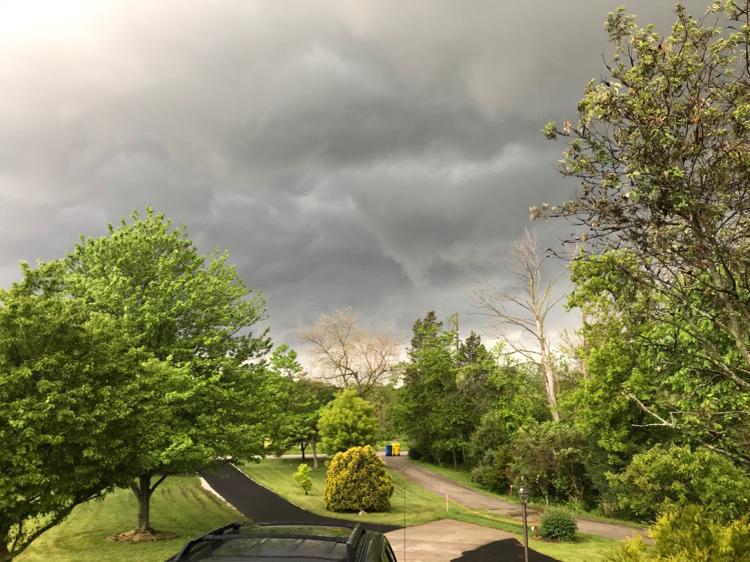 Storms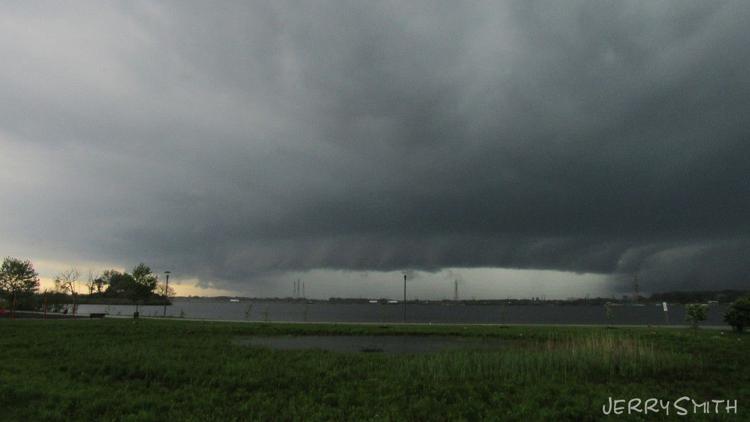 Storms
Storms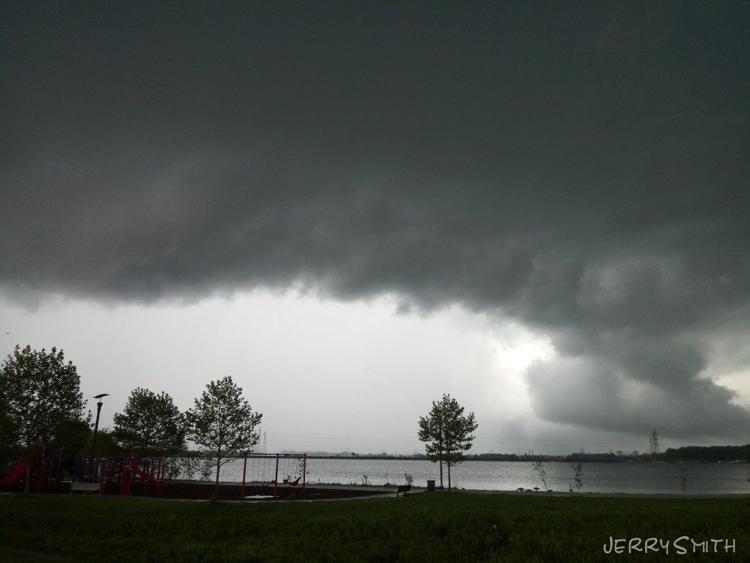 Storms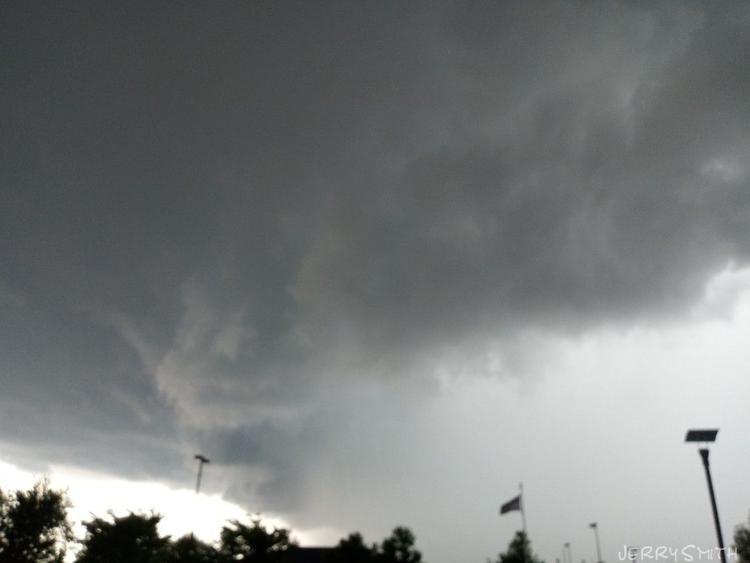 Storms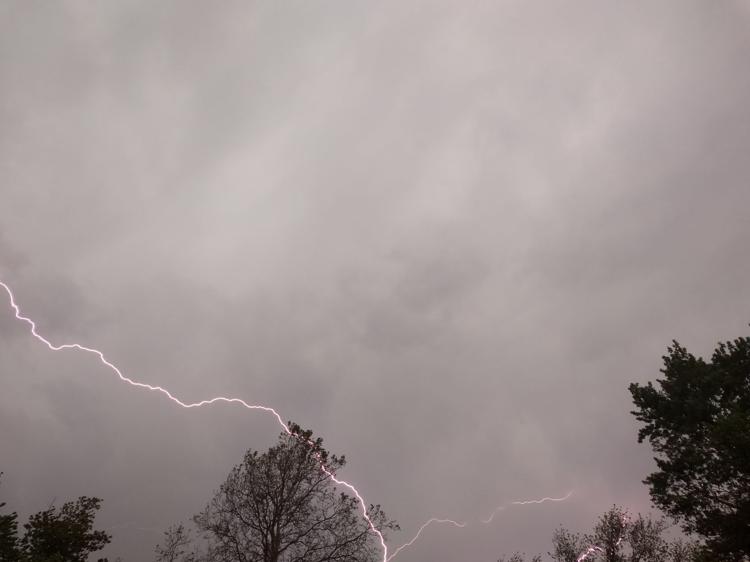 Storms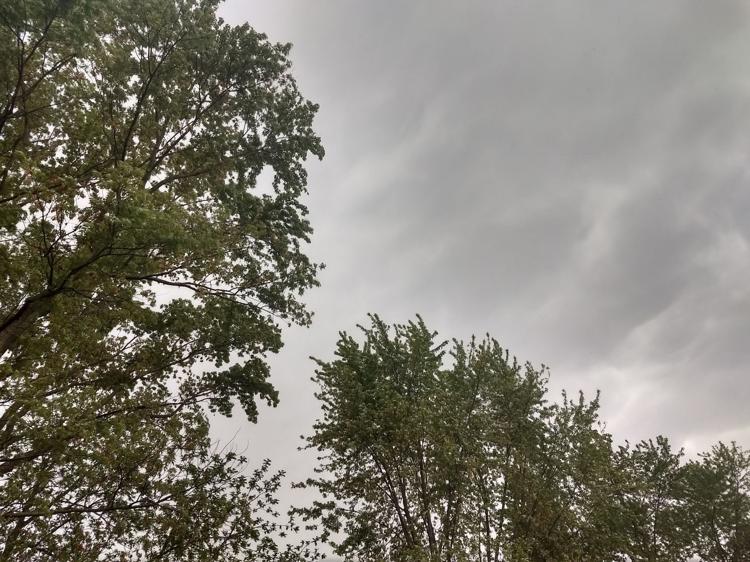 Storms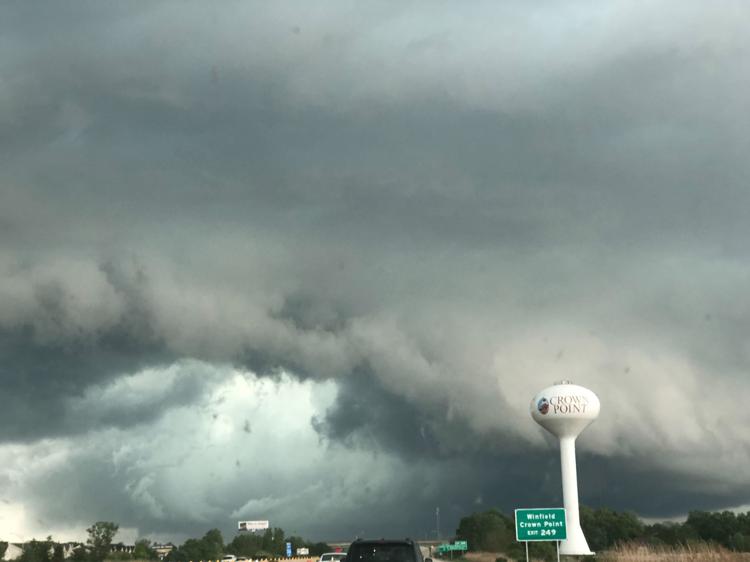 Storms
Storms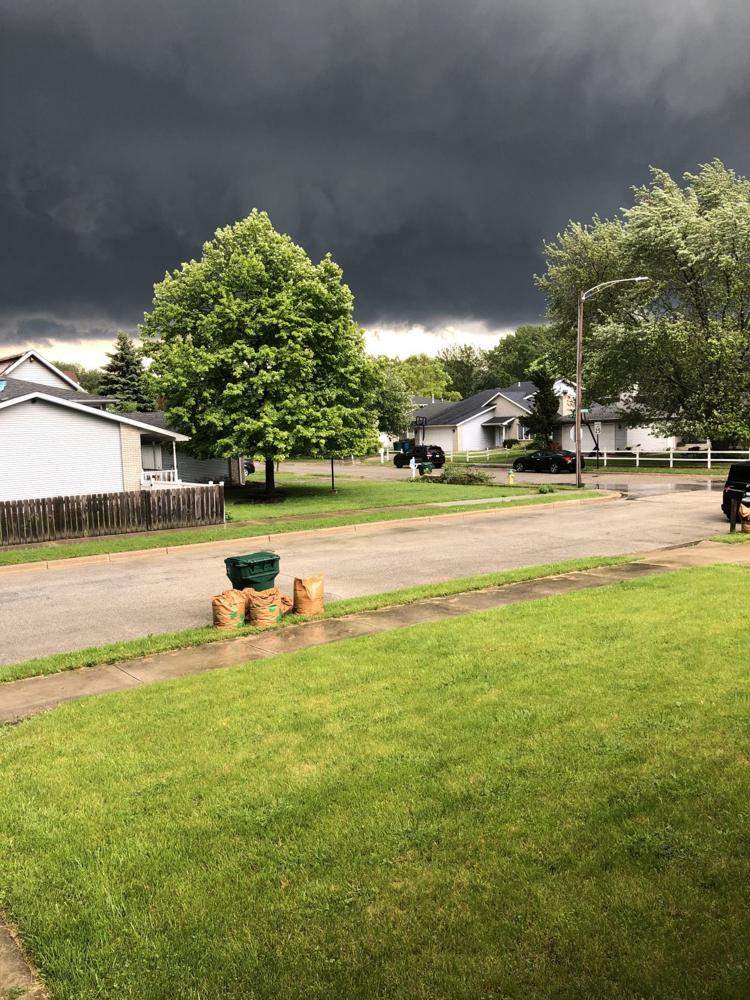 Storms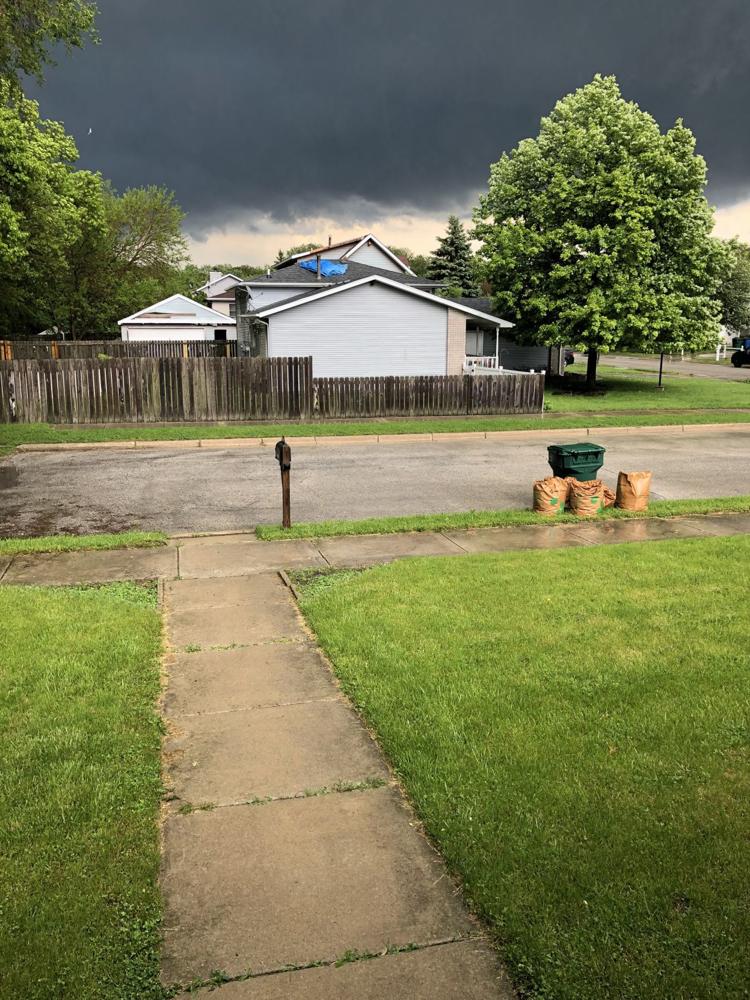 Storms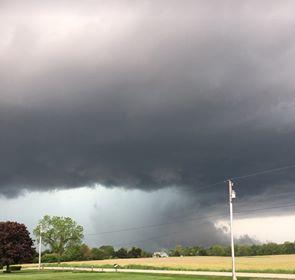 Storms
Storms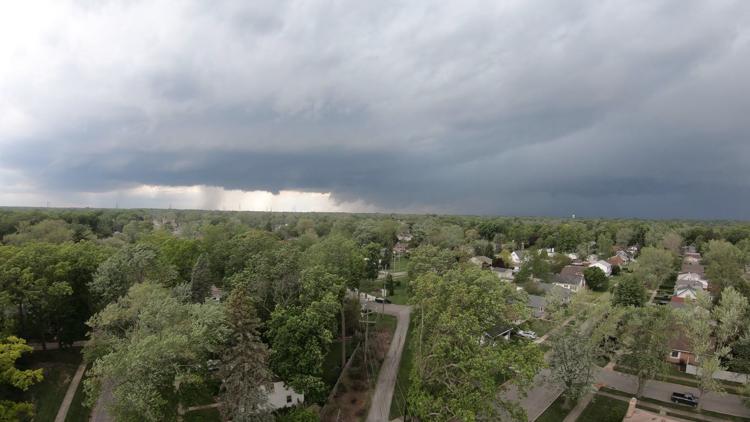 Storms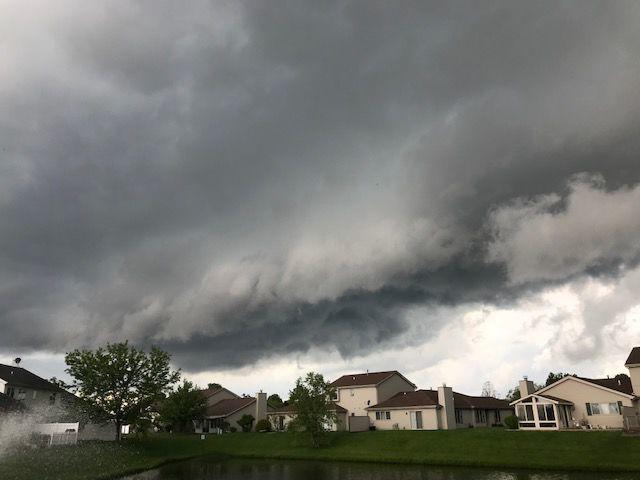 Storms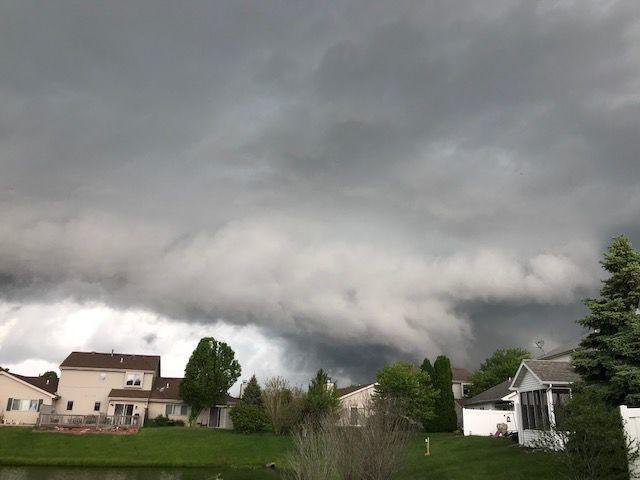 Storms
Storms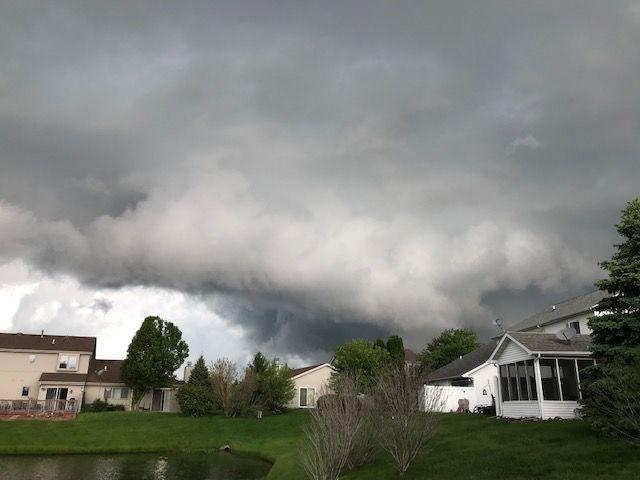 Storms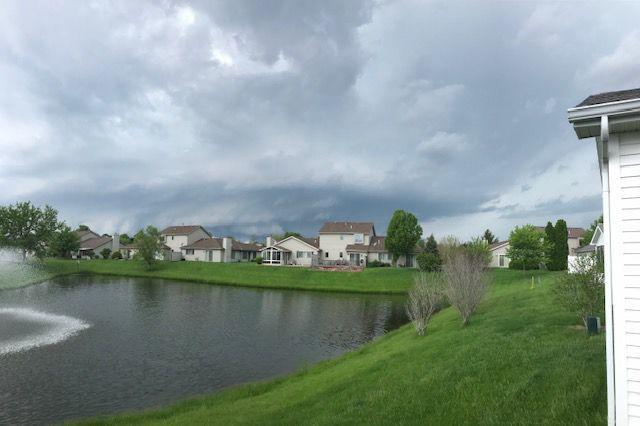 Storms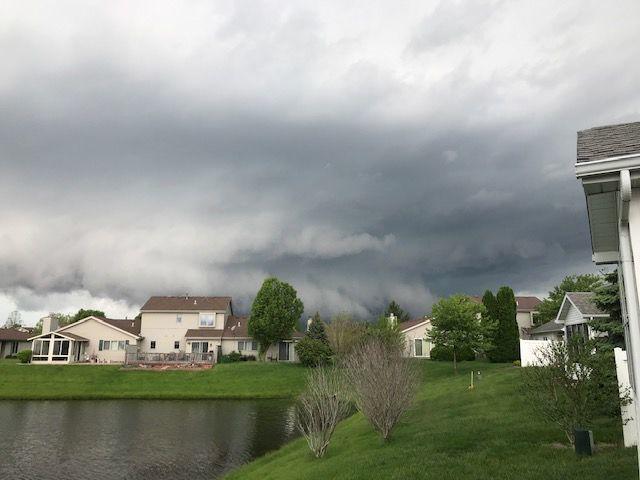 Storms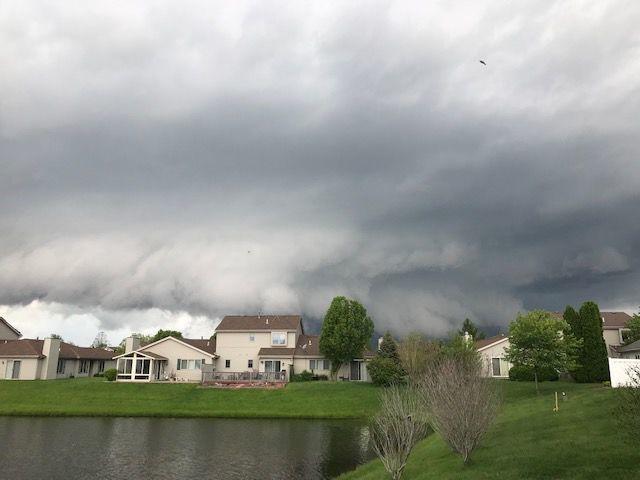 Storms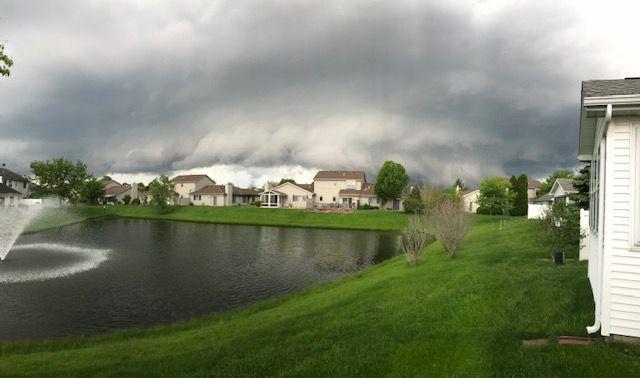 Storms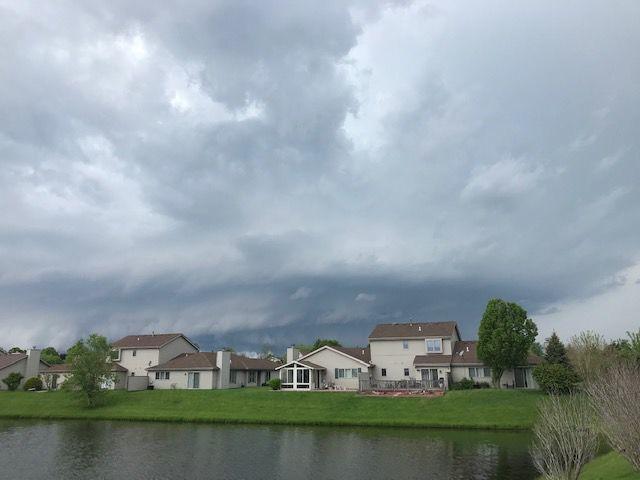 Storms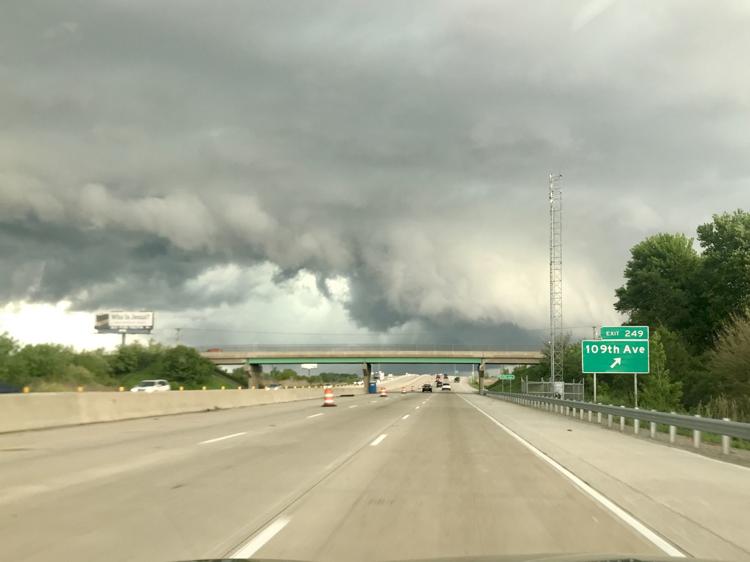 Storms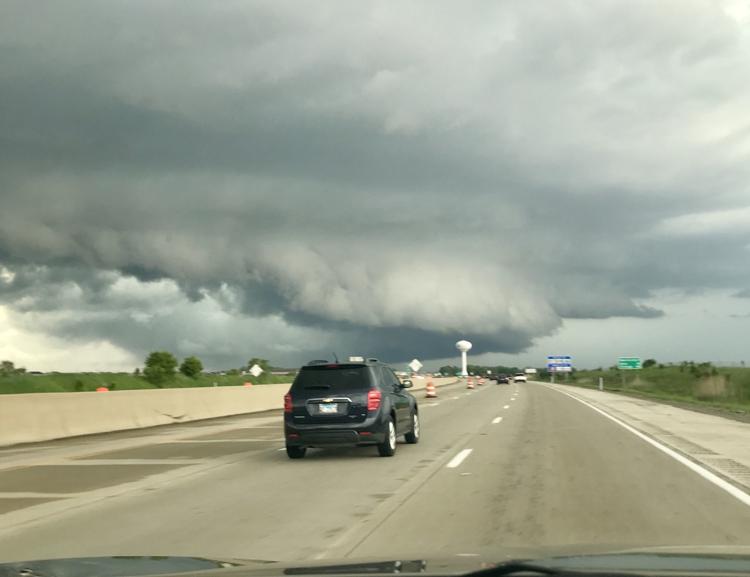 Storms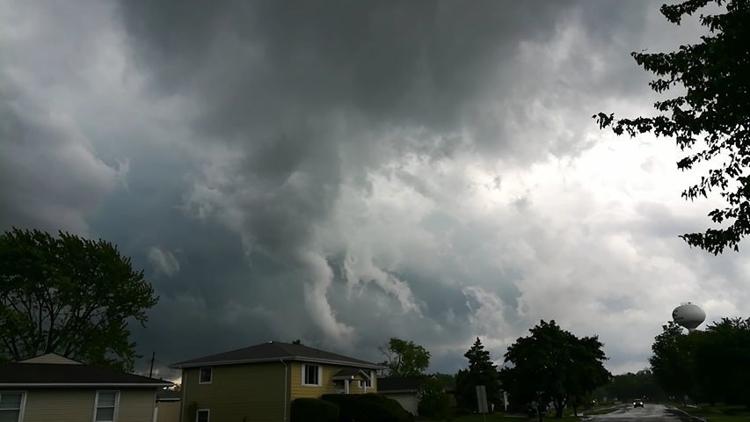 Storms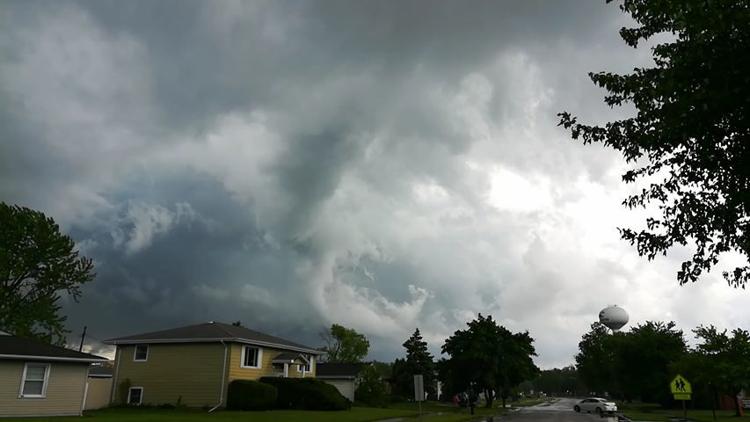 Storms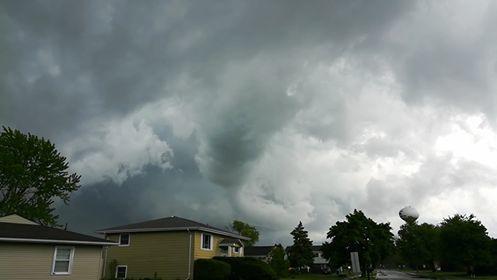 Storms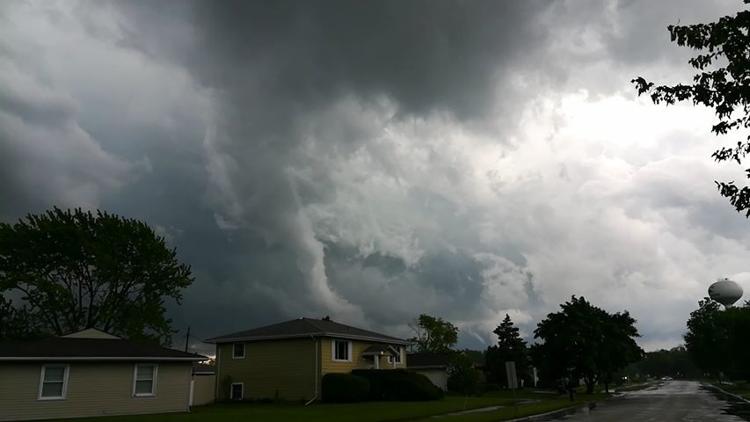 Storms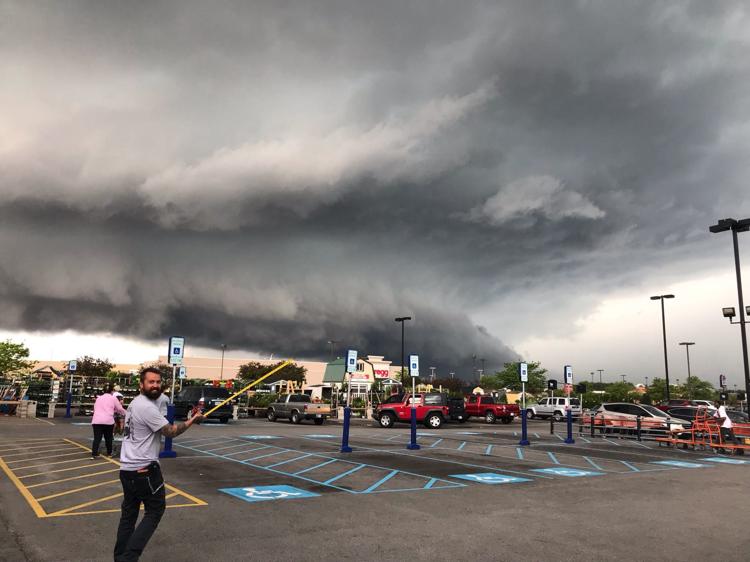 Storms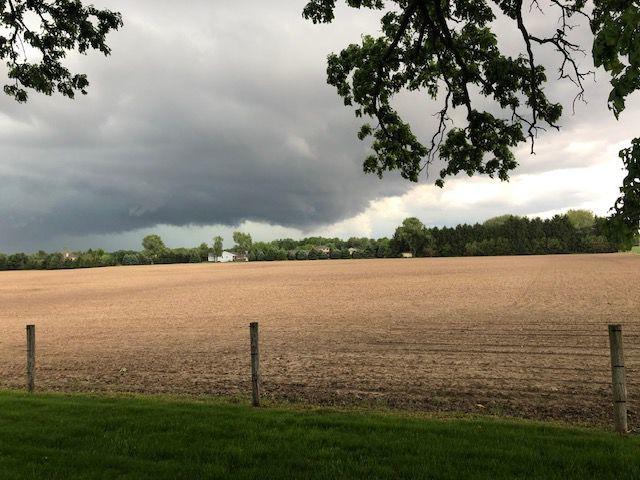 Storms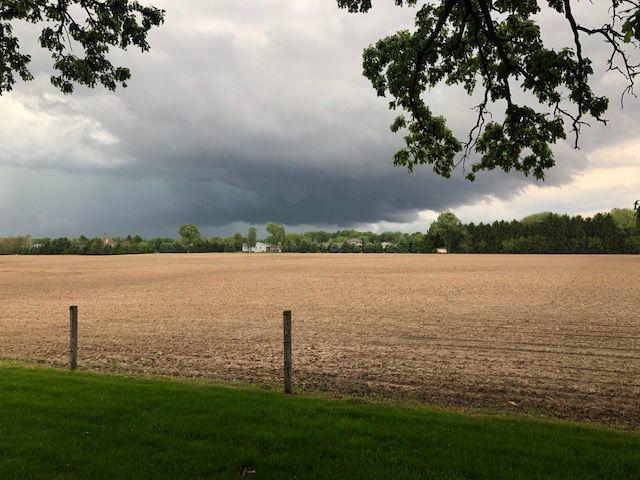 Storms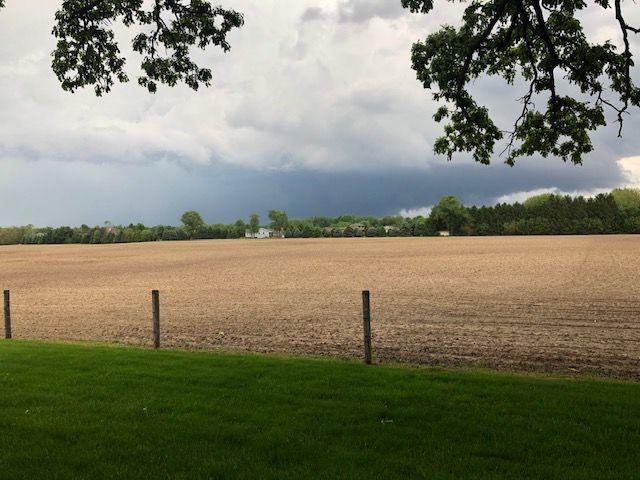 Storms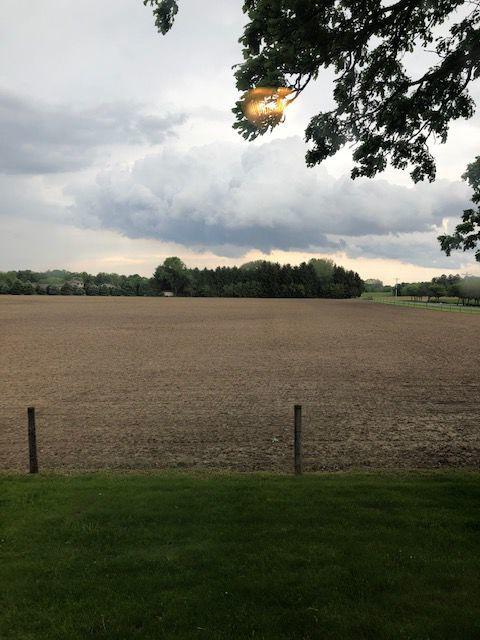 Storms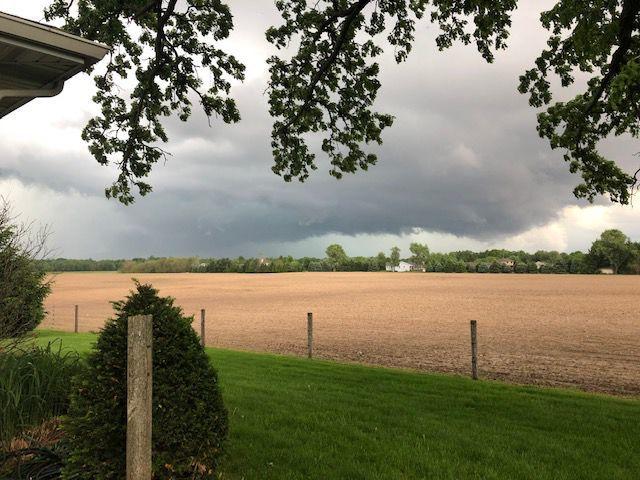 Storms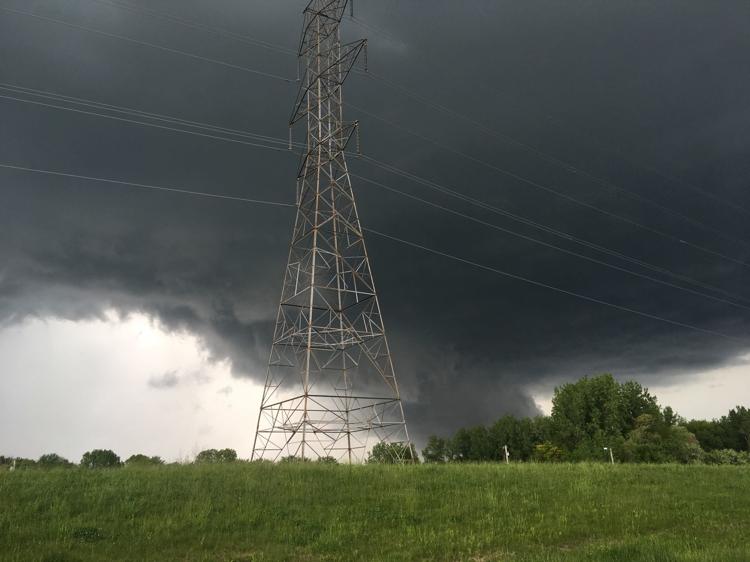 Storms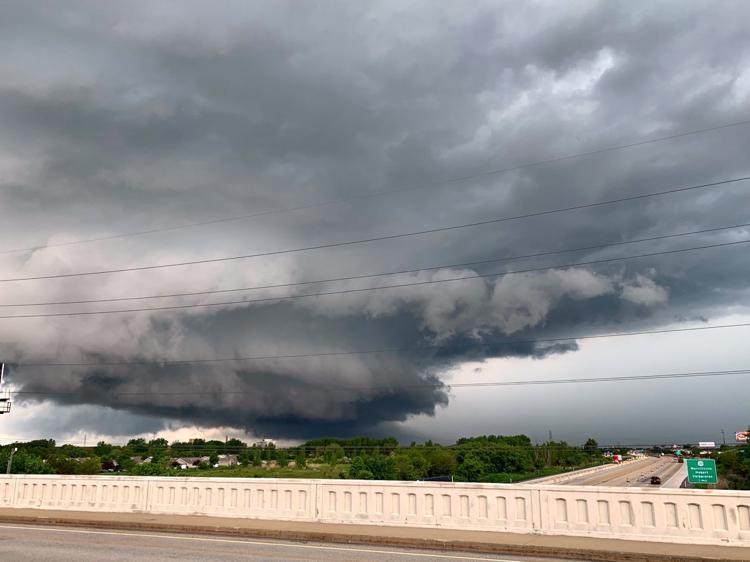 Storms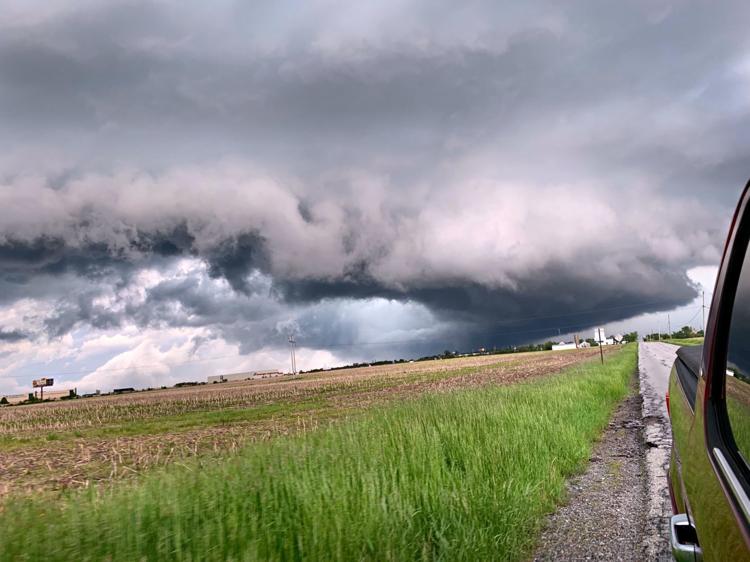 Storms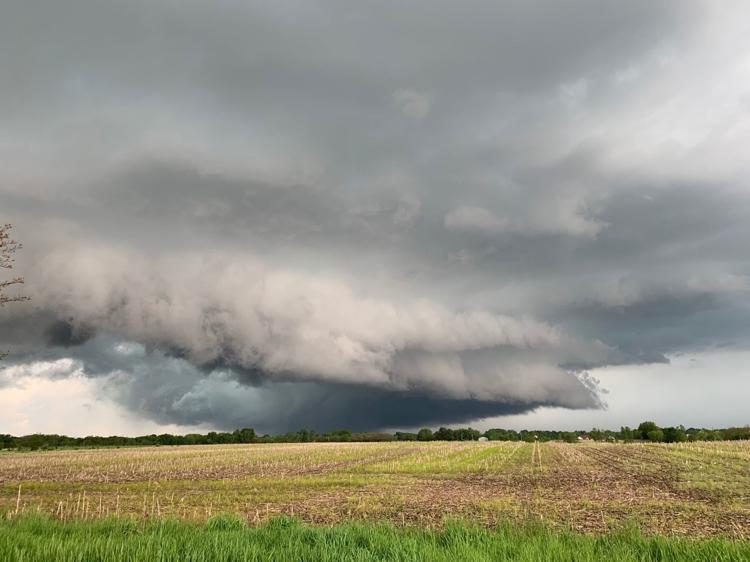 Storms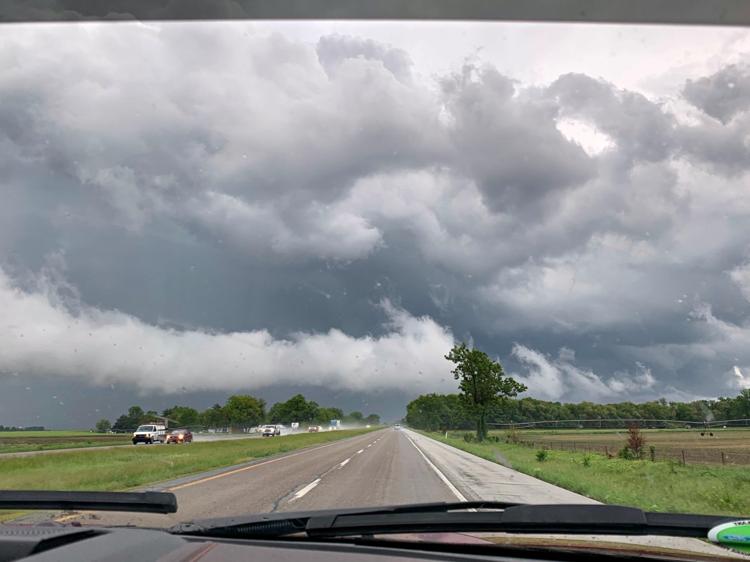 Storms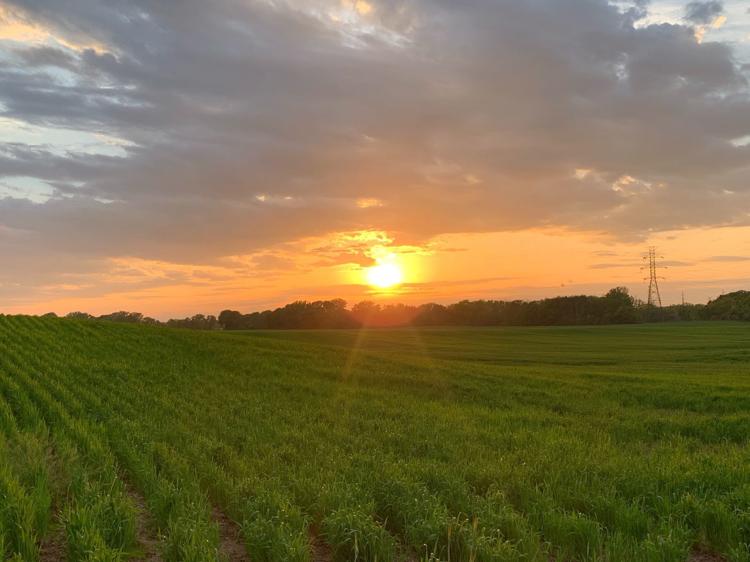 Storms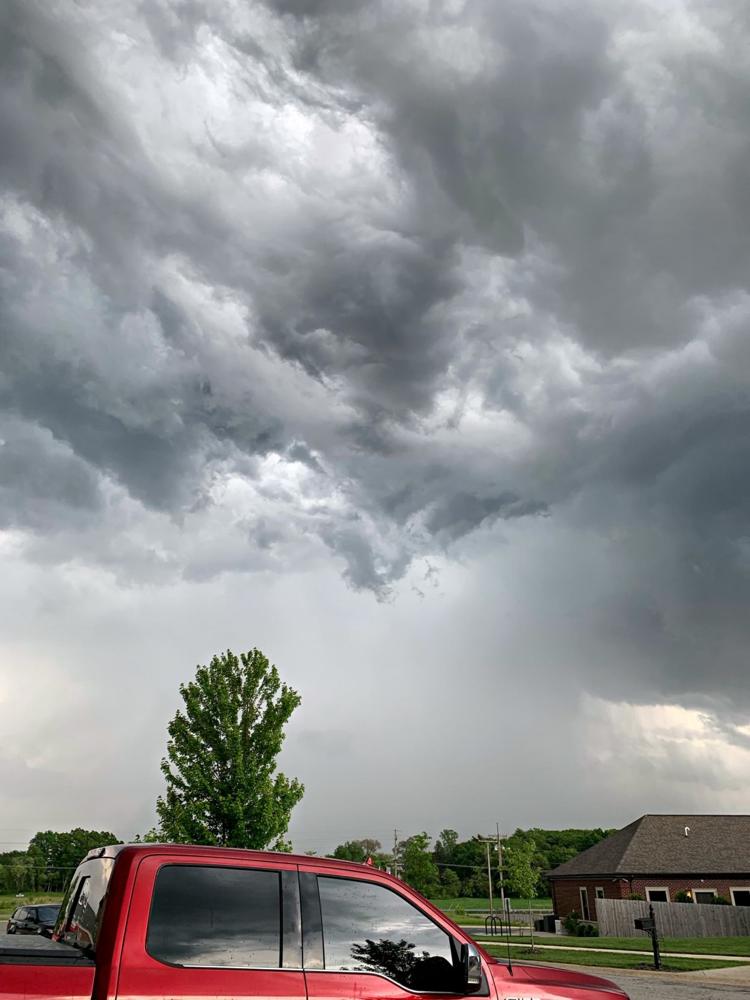 Storms
Storms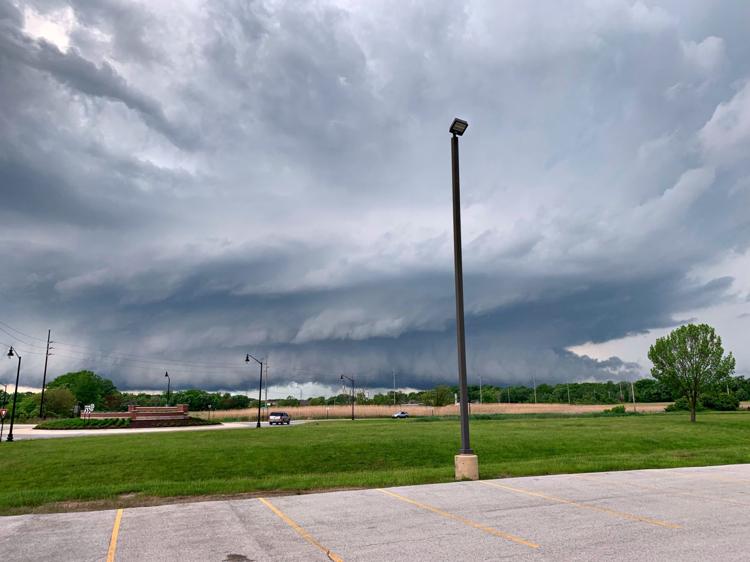 Storms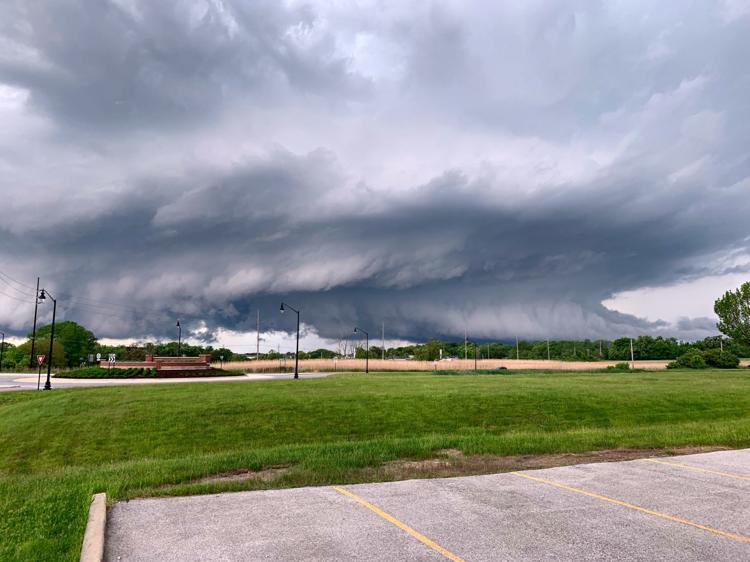 Storms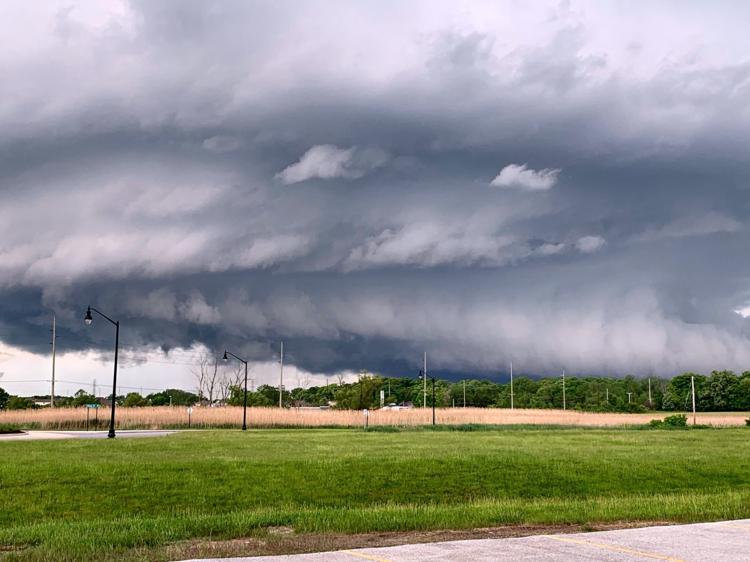 Storms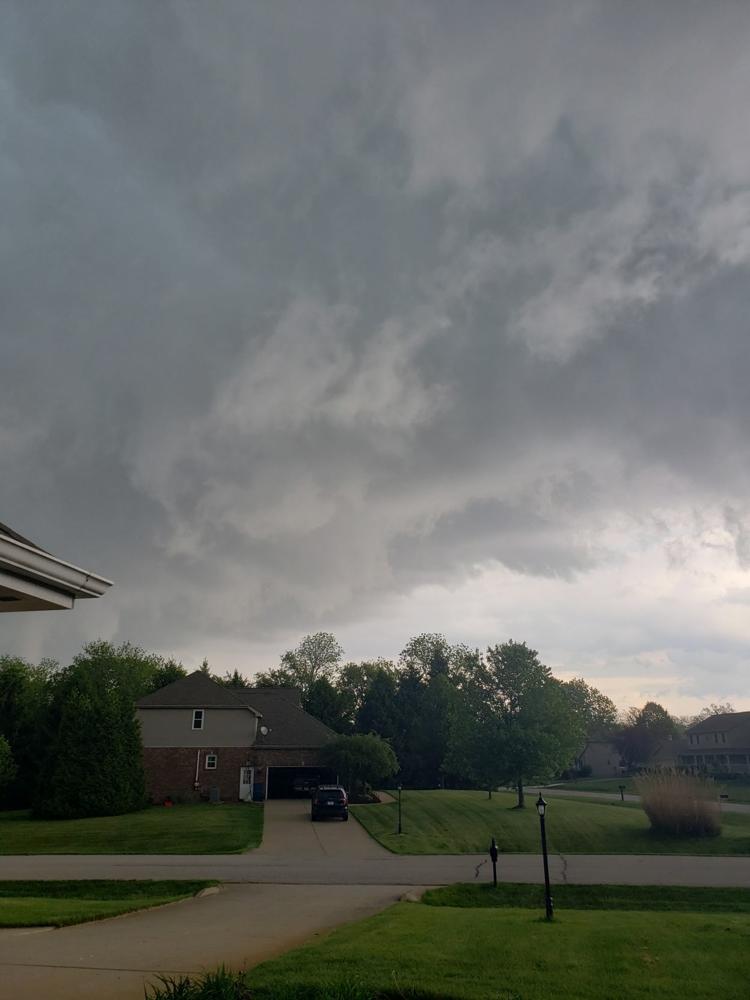 Storms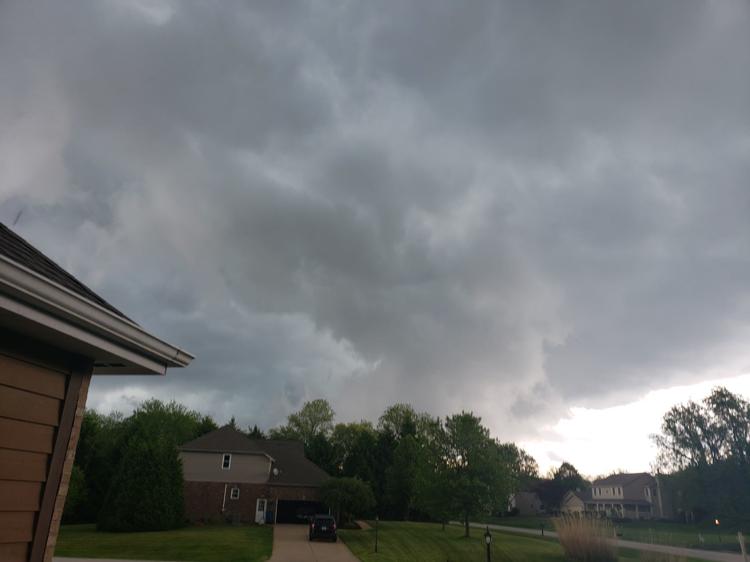 Storms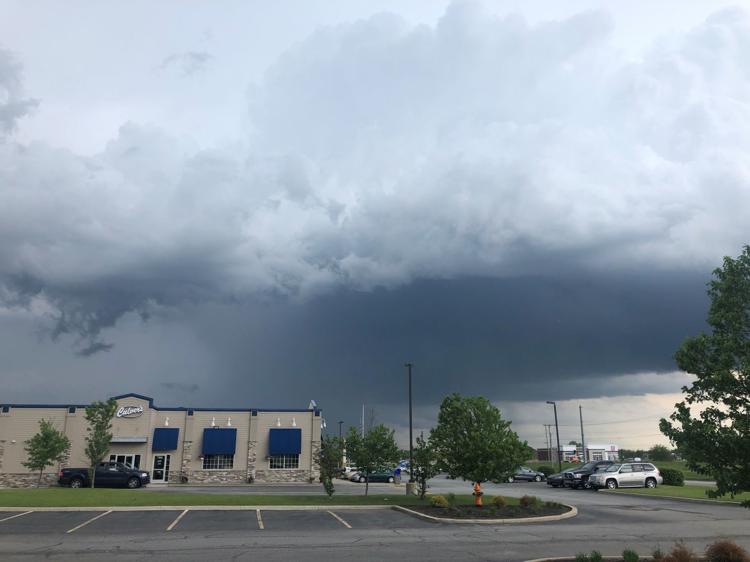 Storm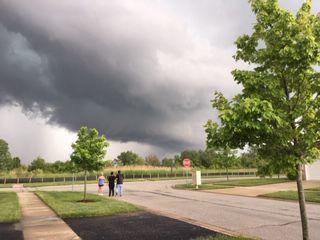 Storm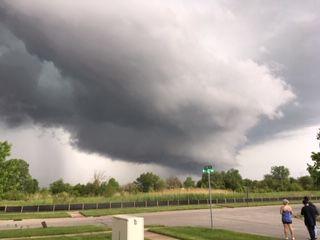 Storms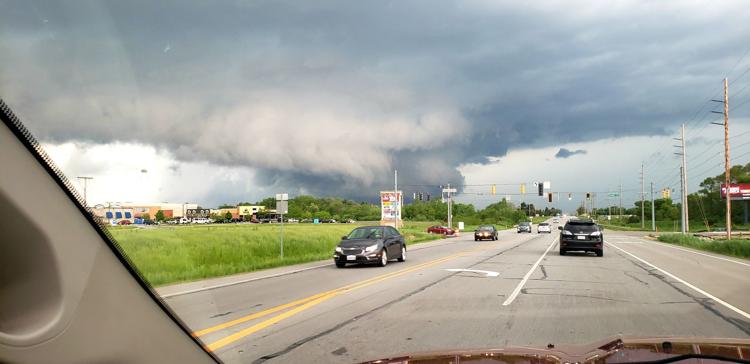 Storms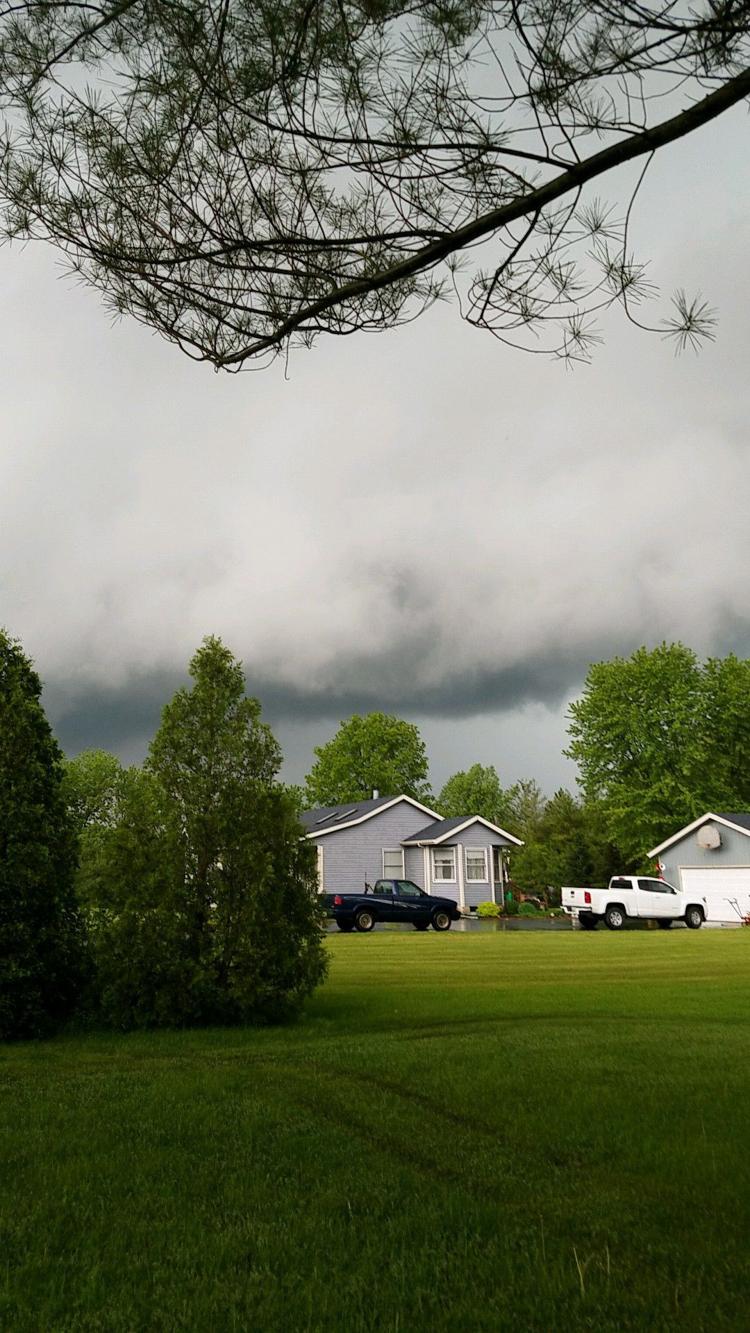 Storms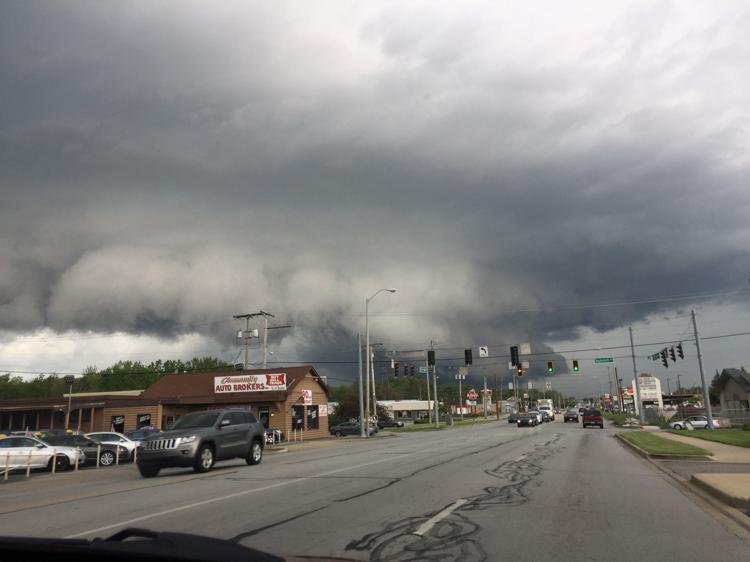 Storms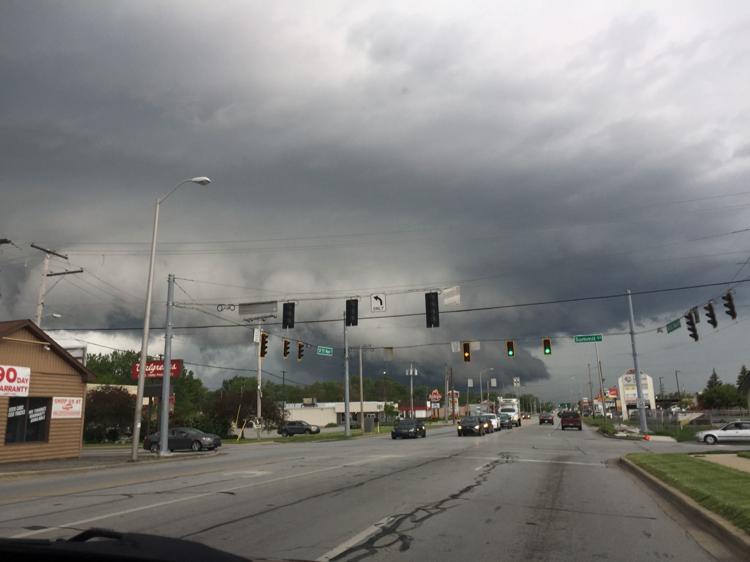 Storms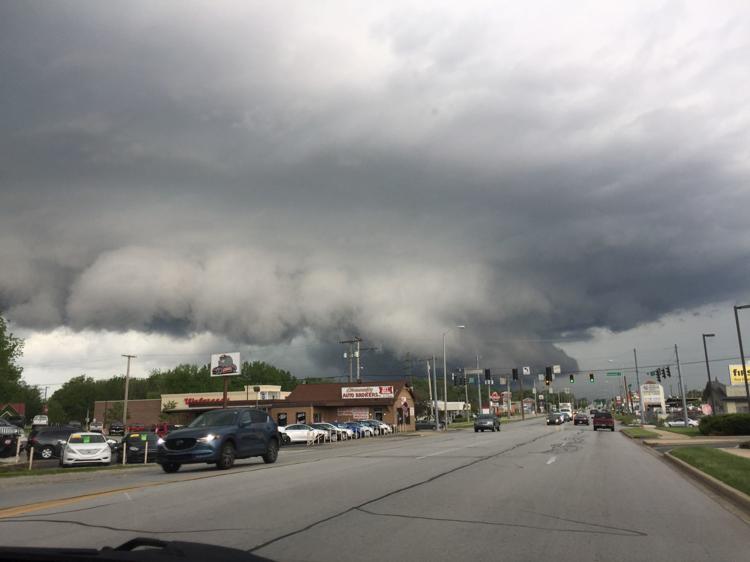 Storms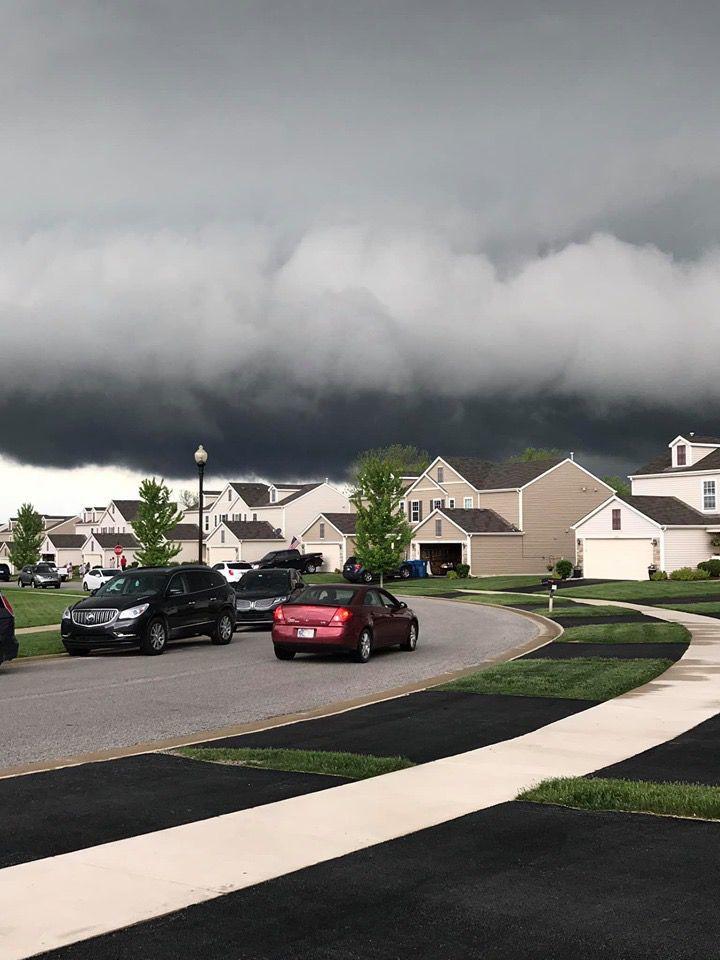 Storms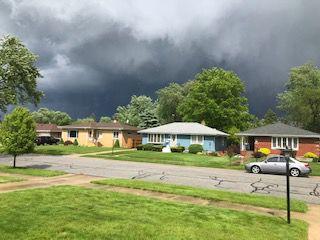 Storms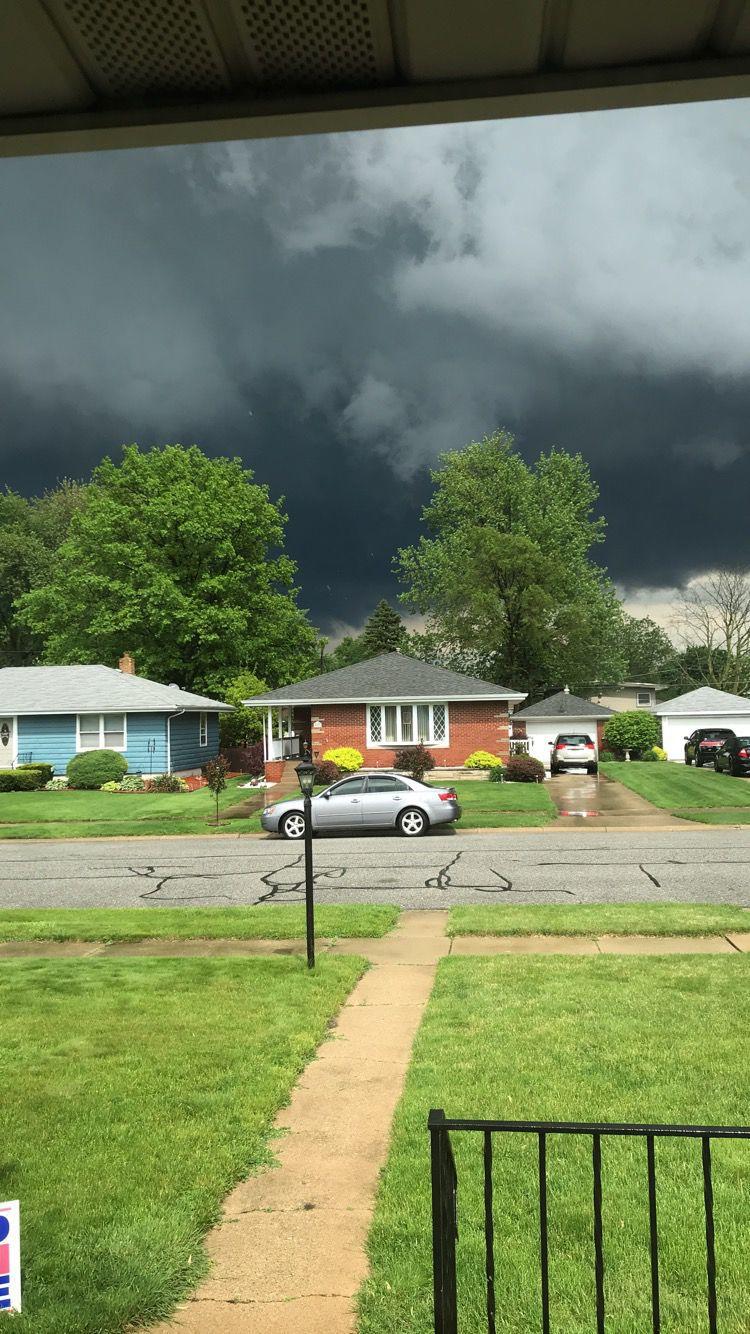 Storms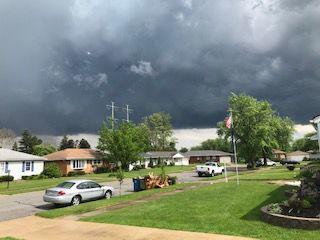 Storms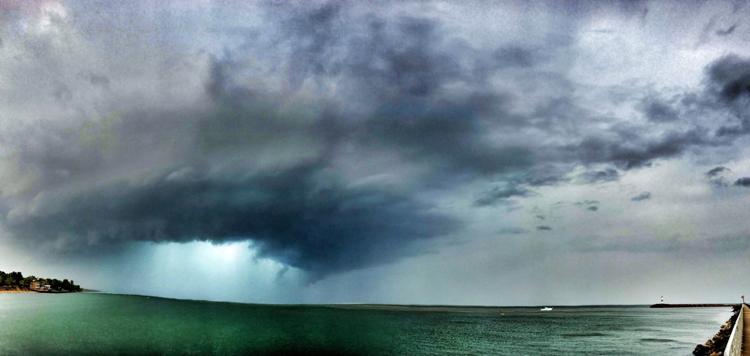 Storms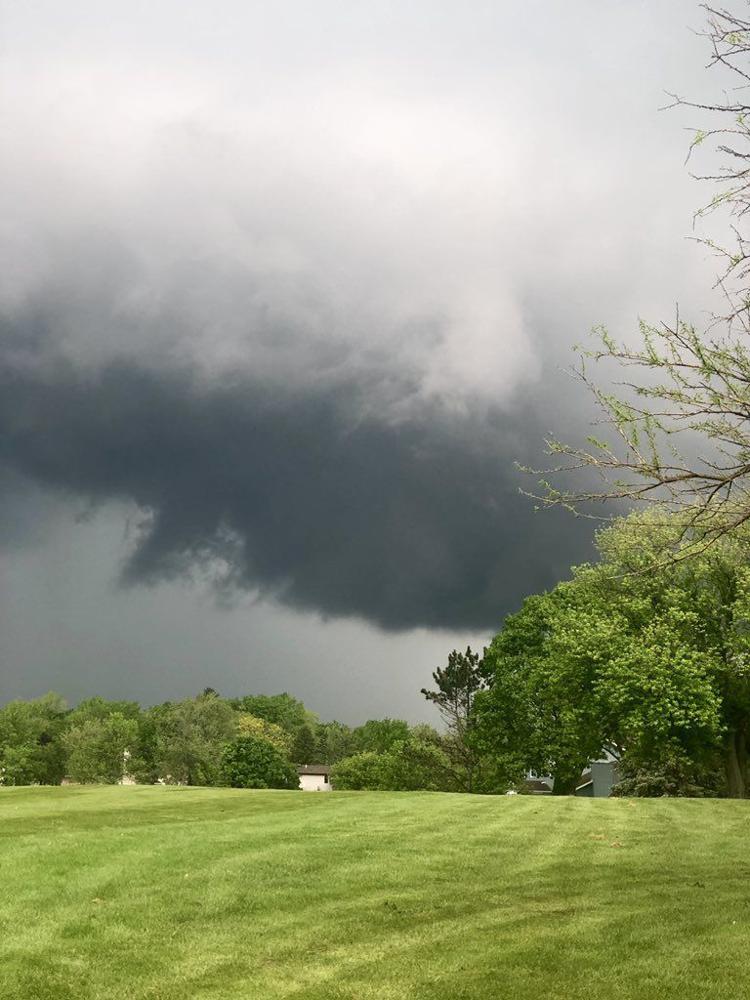 Storms

Storms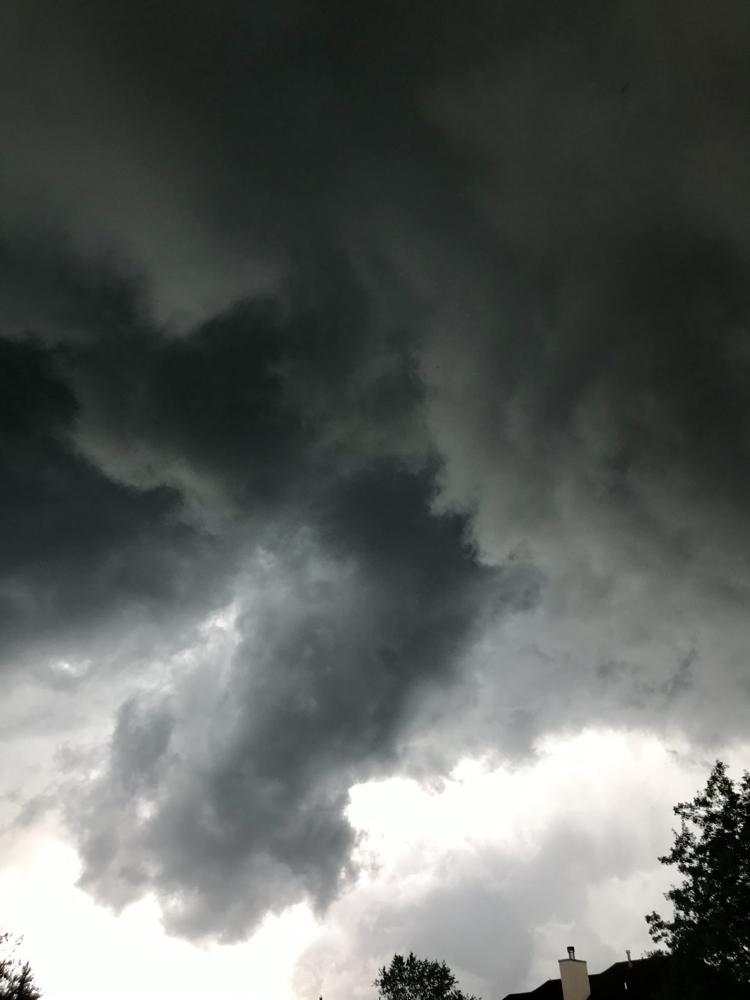 Storms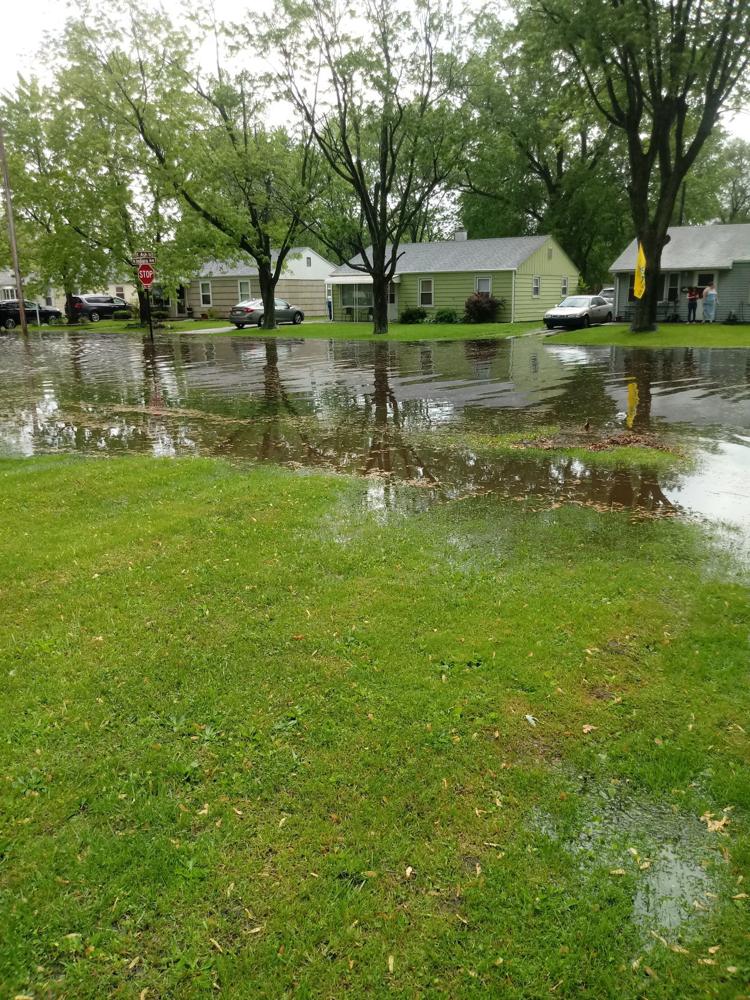 Storms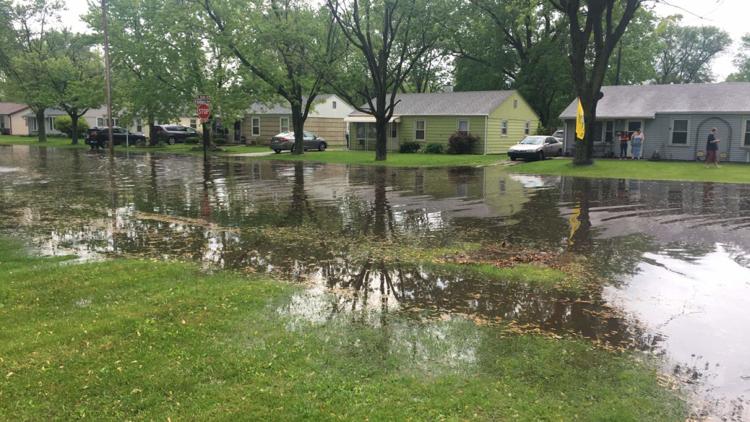 Storms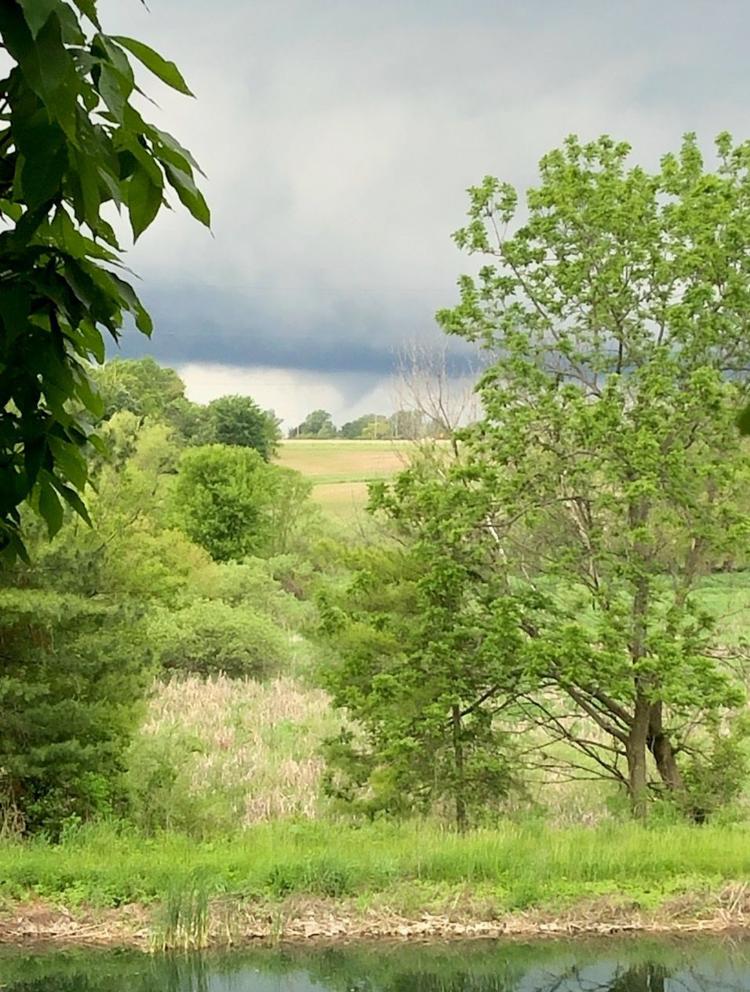 Storms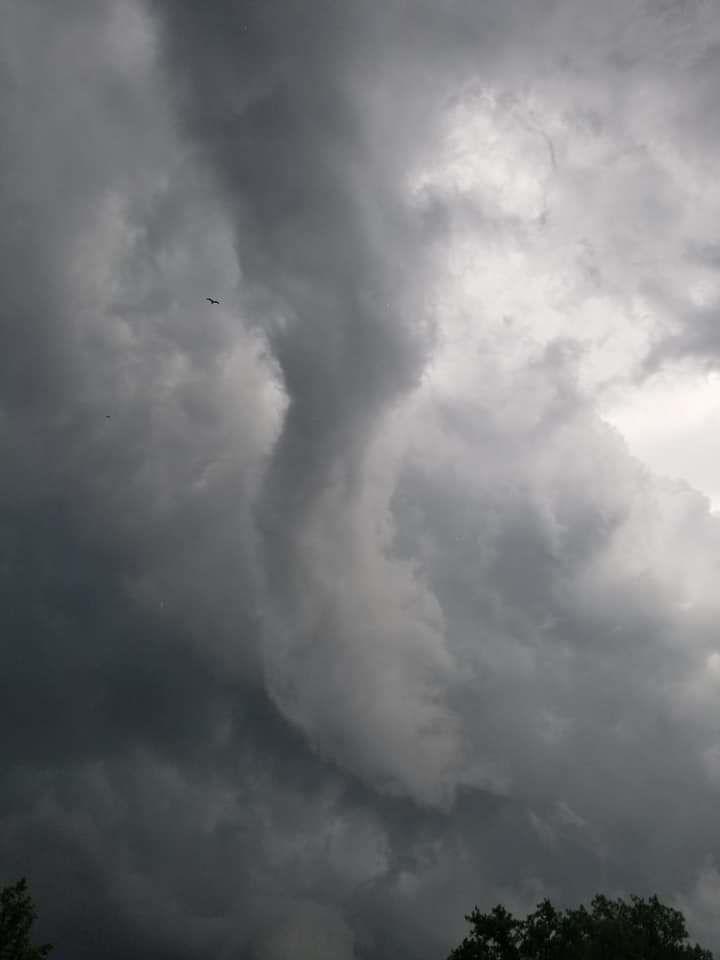 Storms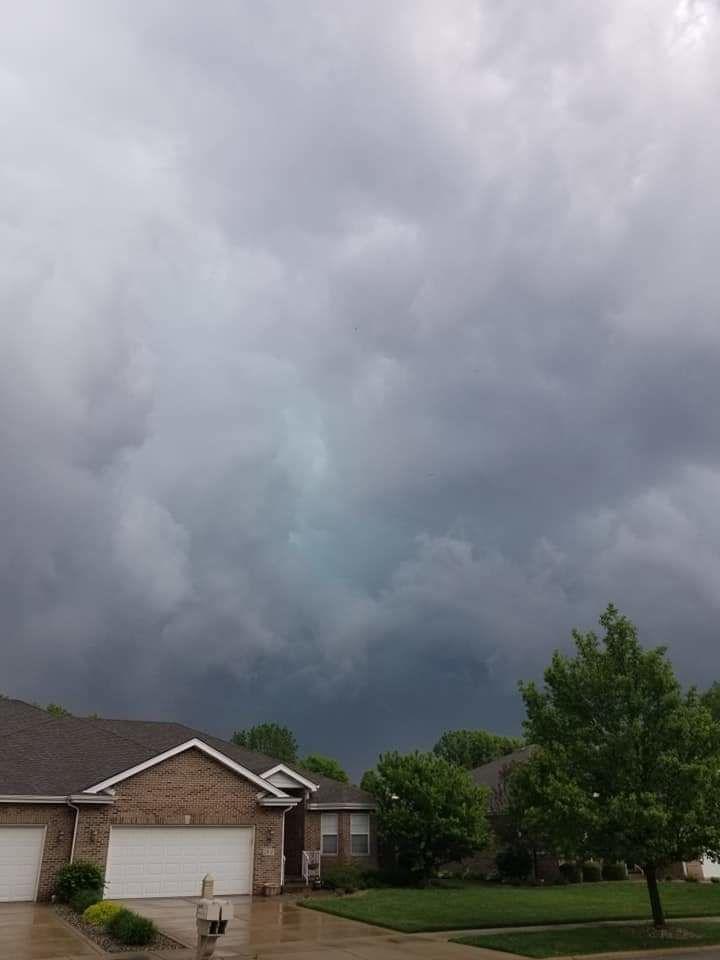 Storms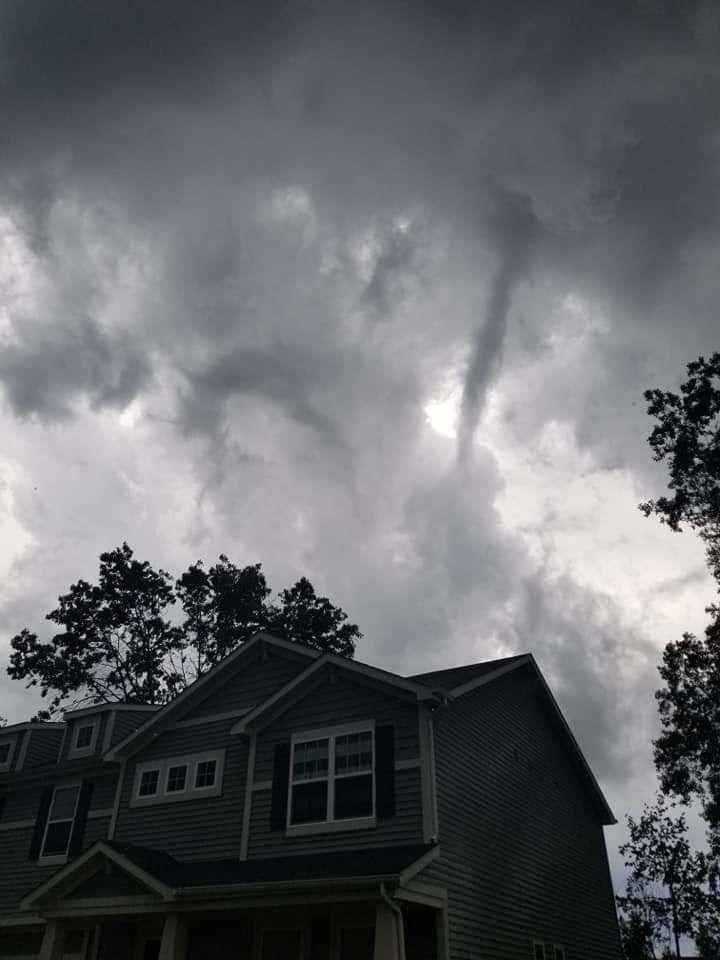 Storms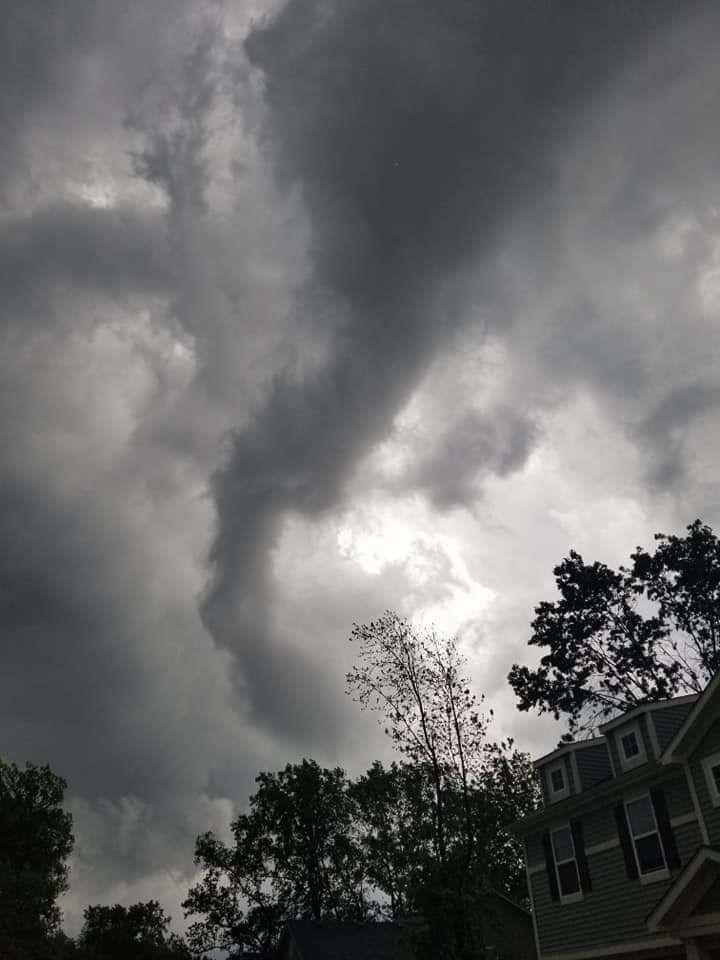 Storms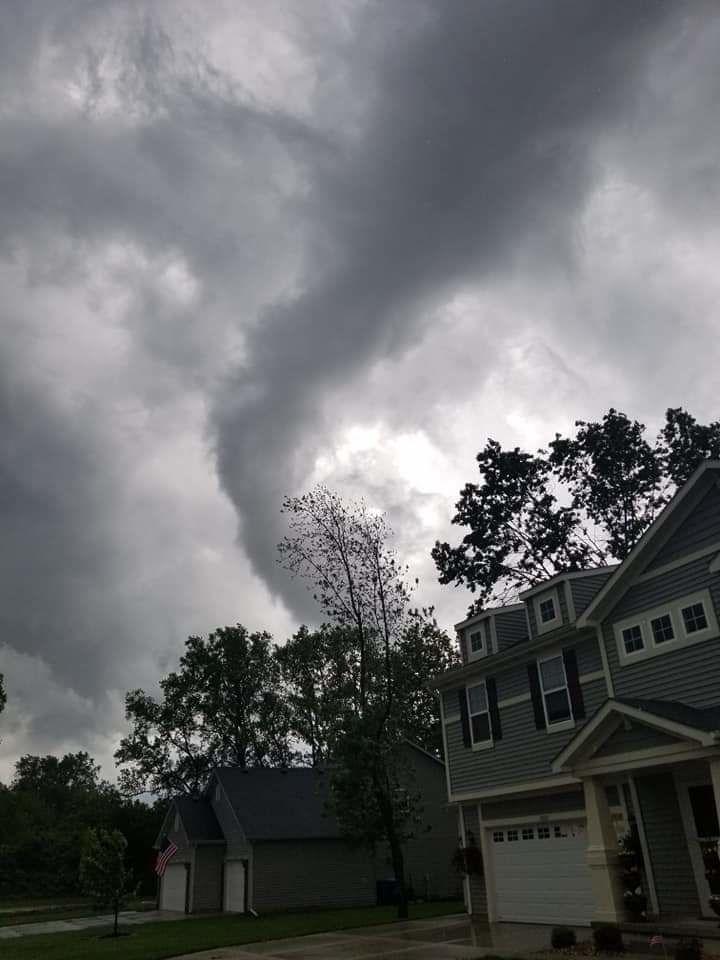 Storms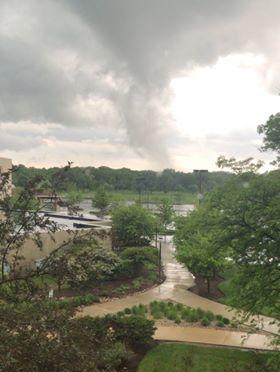 Storms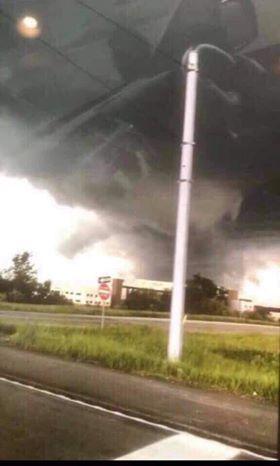 Storms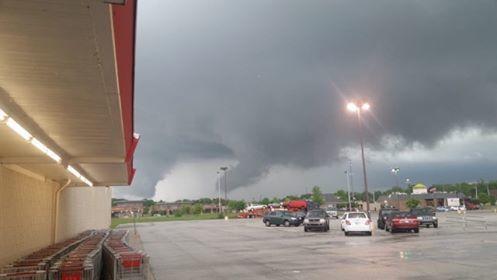 Gallery: Dyer Storm Damage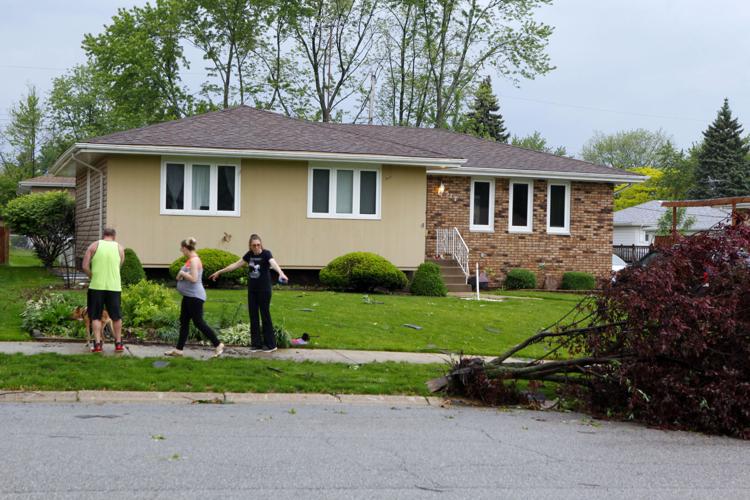 Gallery: Dyer Storm Damage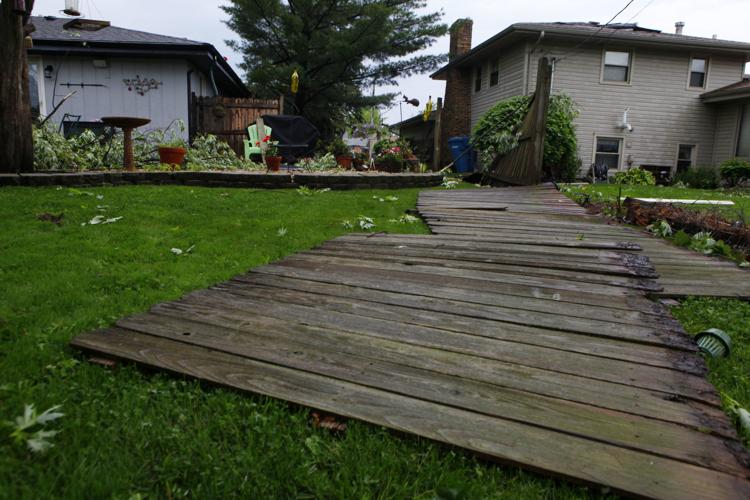 Gallery: Dyer Storm Damage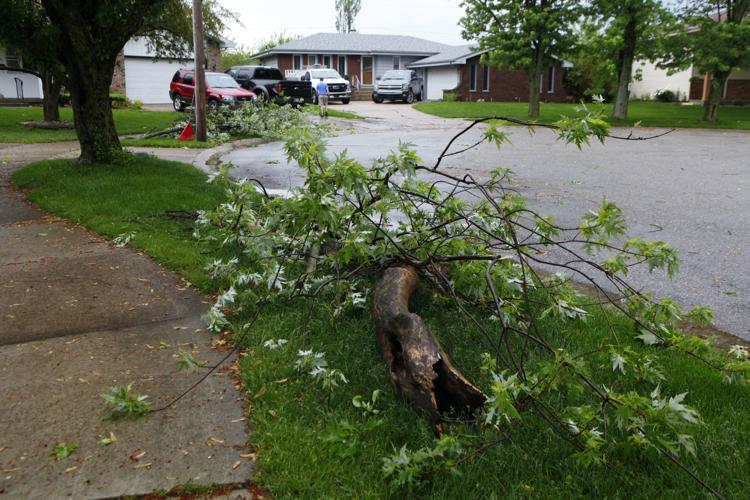 Gallery: Dyer Storm Damage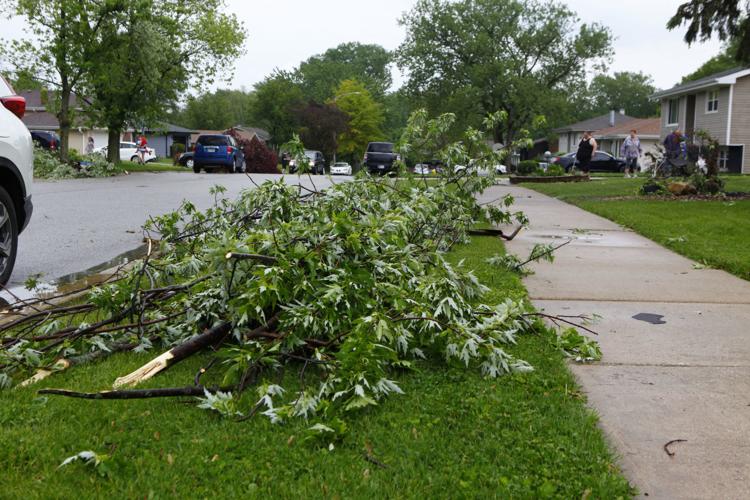 Gallery: Dyer Storm Damage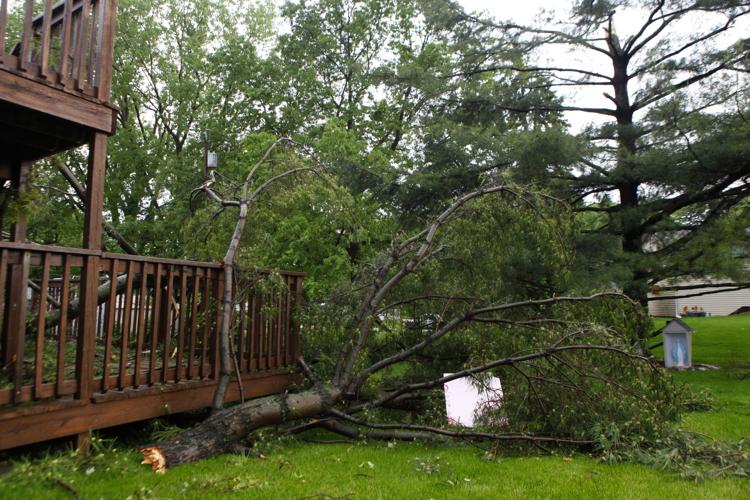 Gallery: Dyer Storm Damage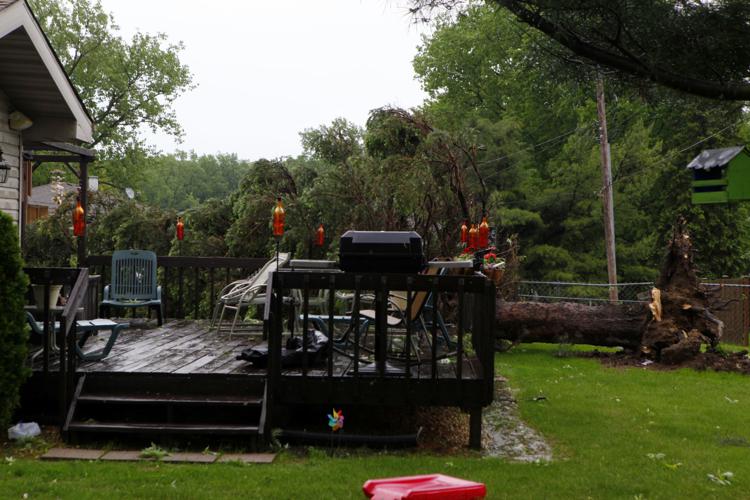 Gallery: Dyer Storm Damage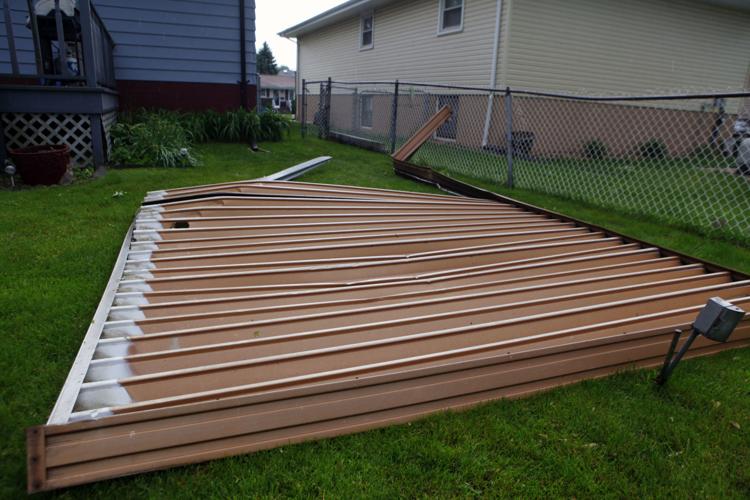 Gallery: Dyer Storm Damage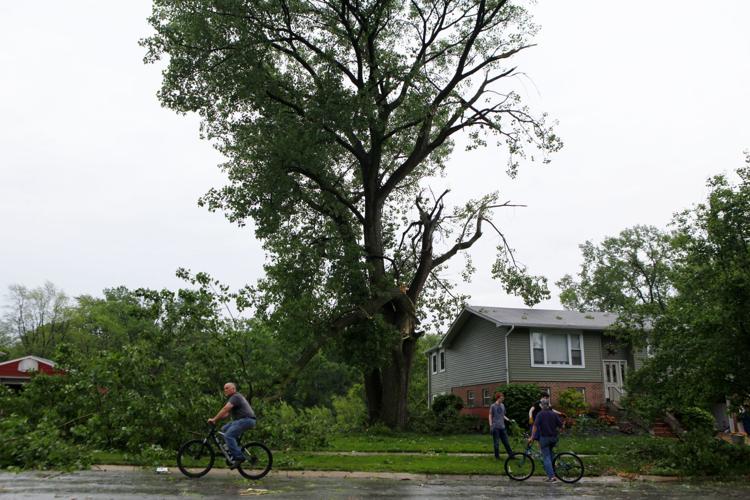 Gallery: Dyer Storm Damage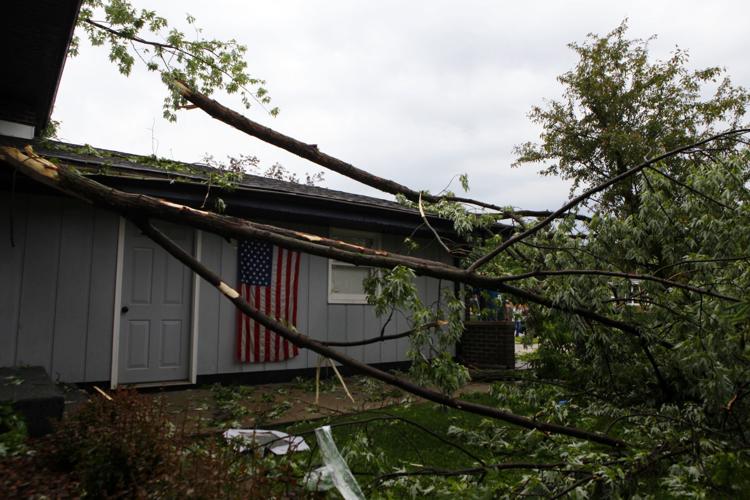 Gallery: Dyer Storm Damage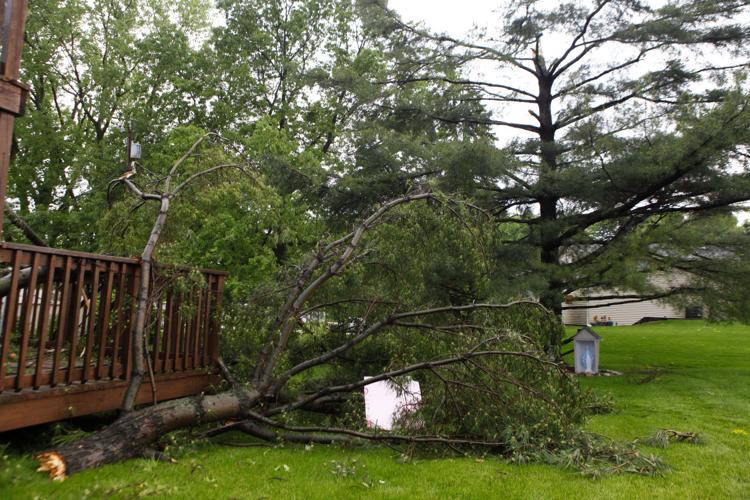 Gallery: Dyer Storm Damage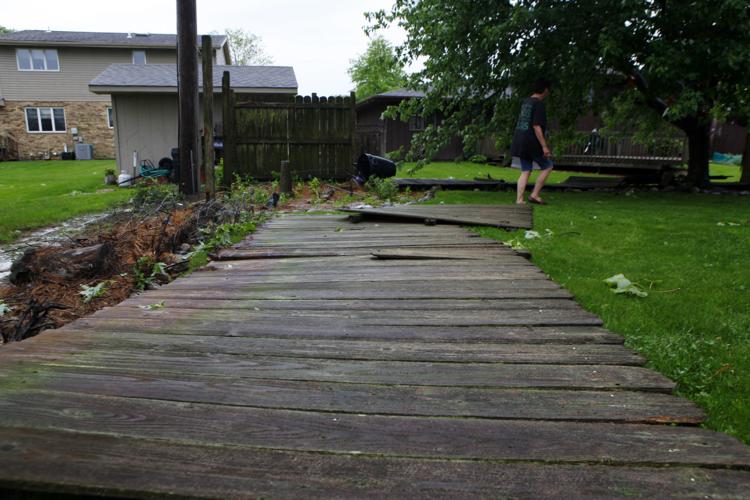 Dyer Storm Damage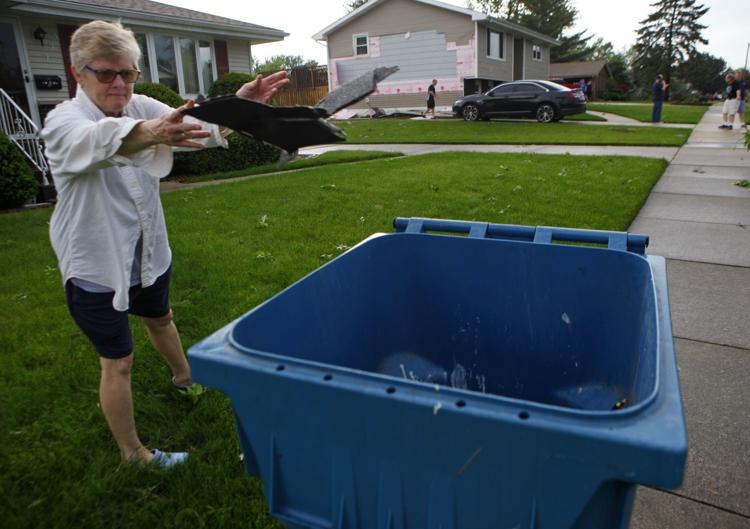 Dyer Storm Damage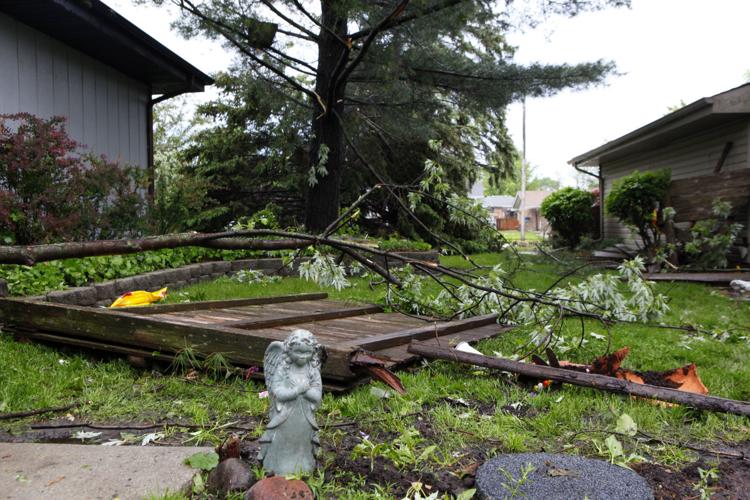 Dyer Storm Damage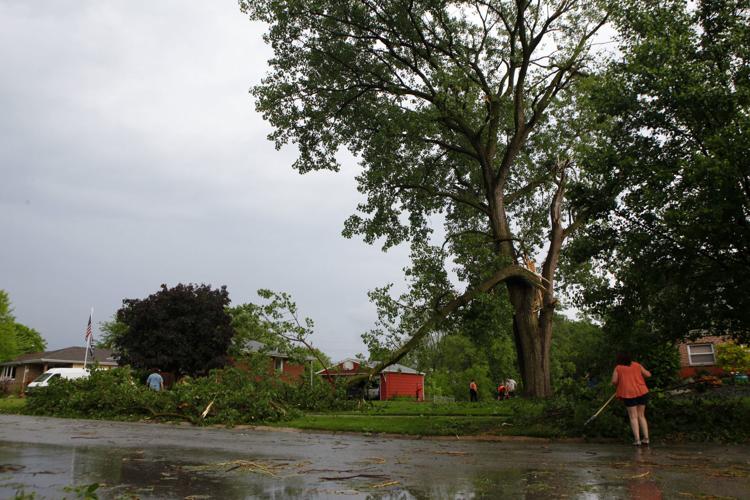 Dyer Storm Damage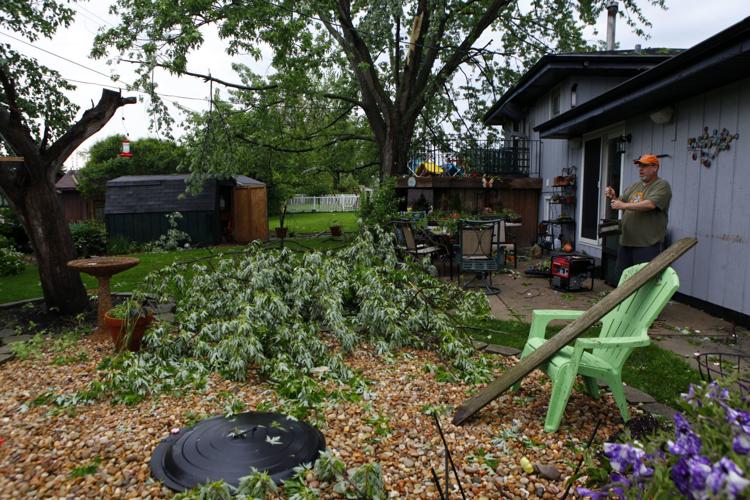 Dyer Storm Damage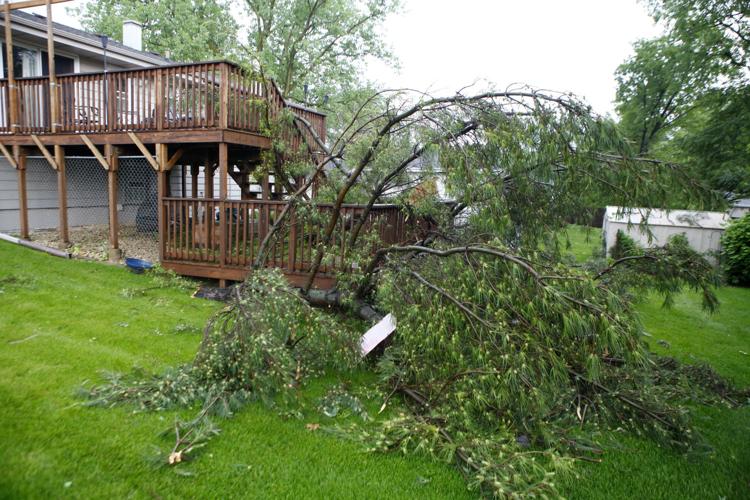 Dyer Storm Damage