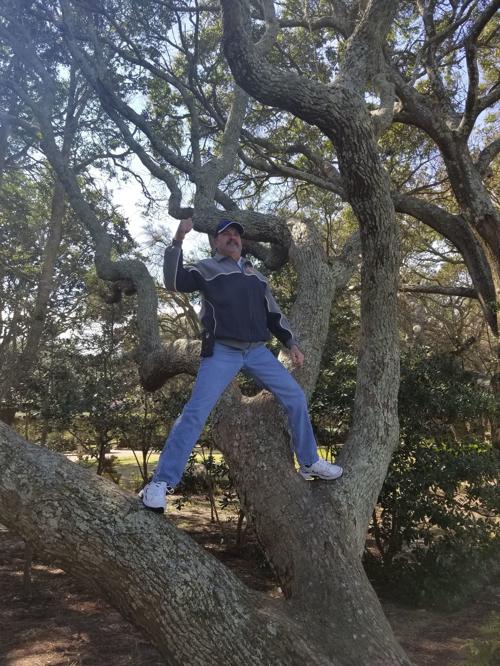 MERRILLVILLE — A Region man who trekked through Griffith's neighborhoods as a mail carrier for decades was remembered by family, coworkers and customers following a motorcycle wreck that took his life.    
Andrew J. Medanich, 55, of Merrillville, died at a hospital Monday after he lost control of the motorcycle he was riding and hit a vehicle head-on, authorities said. 
Medanich suffered blunt force trauma from the crash, which occurred around 2:30 p.m. in the 9800 block of Georgia Street, the Lake County Coroner's Office said. 
Andrew James "A.J" Medanich, Andrew Medanich's son, said his father was surrounded by family members who loved him, such as his life partner, three children, four grandchildren and one new grandchild expected this year.
"He will be remembered by everyone," A.J. Medanich said. "He left an impression on everyone he met. He was always happy to help other people."
Daughters Allyssa Mullen and Amber Medanich said Andrew Medanich was a dedicated dad and grandpa. The three siblings remembered times spent at the family cottage and how their dad would spend countless days outdoors with them fishing and riding bikes.
"He loved us all very much," Allyssa Mullen said.
Amber Medanich said she and her dad already went shopping together for her soon-to-come baby's stroller and car seat. She kept him updated with ultrasound pictures and calls with each doctor's visit.
"My baby is going to be named Andy, in honor of my dad," Amber Medanich said.
The three siblings said they would be on the phone with their dad as he went on his mail carrier routes and he would often pause to talk to customers or get out dog treats for the neighborhood pups.
Medanich had been a letter carrier for the Griffith Post Office since 1994, Griffith Post Office Supervisor Kim Todd said. 
"They're taking it really hard," Todd said of Medanich's coworkers. "He's been working alongside a lot of these guys for 22 years."
Medanich was loved by colleagues and customers alike. 
"He was a good guy, an exemplary employee, and he always followed through and worked very hard," Todd said. "His customers loved him."
Jim Demaree, of Griffith, said he and his two Labrador mixes always looked forward to seeing Medanich swing by on his mail route. 
"He was a very nice man and always had kind words," Demaree said. "He always had a couple of treats for my dogs on hand."
The woman driving the vehicle was taken to a local hospital as a precaution, Merrillville police Cmdr. Jeff Rice said.
Medanich was taken to Franciscan Health Crown Point, where he was pronounced dead, Rice said. 
The manner of death was a motor vehicle accident, according to a coroner's release.
Rice said Medanich was riding a motorcycle when he drove off the road, veered across lanes as he attempted to regain control and hit the vehicle head-on. The speed of the motorcycle was suspected to be a factor, police said.
The crash remains under investigation.