HIGHLAND — A blaze ravaged a Highland apartment building as frost-covered firefighters worked to contain flames that burned into the night, damaging 24 units.
There were no injuries to residents or firefighters, Highland Fire Chief William Timmer said, as residents were swiftly evacuated from the building. The 18 other apartment buildings in the Hampton in Highland Apartments complex were not damaged by the fire.
Smoke poured into the air around 3 p.m. Friday as a fire broke out on a third-story apartment in Highland at the 9500 block of Hampton Drive, spreading to other units in the building. All 24 apartments in the building were damaged in the fire, Timmer said. 
Firefighters went inside to battle the flames but had to evacuate because of dangerous conditions.
"Due to high heat and high fire conditions inside, we evacuated our guys from the second and third floor, and we went into a defensive attack," Timmer said at 6:30 p.m. Friday. "As you can see we're outside putting water out from the outside down, and we will continue that until the fire is out."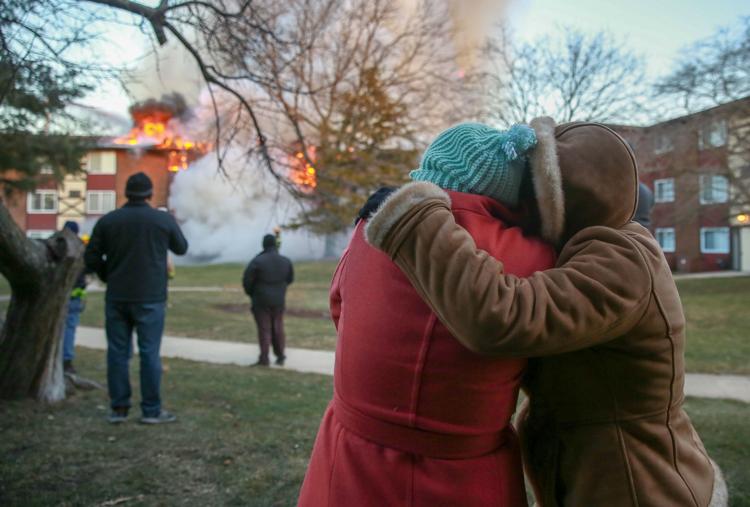 The apartment building roof collapse exposed the interior of third-floor and second-floor units, in which flames could be seen consuming the apartments within.
Firefighters attacked the fire from both sides of the building, using an aerial truck to spray the top of the apartment with water. 
Some residents watched the firefighters battling the blaze, but the freezing weather caused most bystanders to limit their time outdoors.
Jeremiah Carter's apartment is in the same building that caught fire, but the flames had not reached his first-floor unit as of 5:45 p.m. He said as soon as he got home from school, he and other residents were evacuated.
"I wasn't even able to grab anything," Carter said. "I'm worried about a lot of stuff in there."
According to initial calls, the fire started around 3 p.m. in a third-floor apartment. Firefighters worked to extinguish the flames from the outside of the building, but the blaze continued to spread.
By 4:45 p.m. the fire appeared to have spread to another third-story apartment and a second-story apartment.
One resident, who lives in a first-floor apartment directly underneath the one that caught fire, said the fire alarm went off, and he saw several firetrucks pull up to the building.
Keep reading for FREE!
Enjoy more articles by signing up or logging in. No credit card required.
"I'm just glad I could get my cats out," Rich Bierman said. "I heard the main alarm and then the Highland engines and Munster engines pull up."
Bierman went back in his apartment to rescue his two cats, where they waited in his car, snug in a carrying tote. There's no question in the resident's mind his apartment has been damaged.
"When I was getting my cats, I was getting rained on," Bierman said.
By 6:30 p.m., the firefighters had gotten the blaze under control but planned for a late night to extinguish remaining embers that could flare up.
"We're not sure how long it'll be, but my plans are to be out here until at least 10:30 p.m. or 11 p.m.," Timmer said. "We have the fire well under control at this point; it's just a matter of clearing out the hot spots."
Firefighters from Highland, Munster, Griffith, St. John, Merrillville, Dyer, Lake Ridge and Lake Hills convened to contain the flames Tuesday evening, Timmer said.
The firefighters' uniforms were covered in frost as the mist from the hoses froze in 15 degree temperatures and coated nearby firetrucks in ice.
"Dedication to their work, you can't find any better, that's for sure," Timmer said as icy mist from the hose rained down. "These guys are paid-on-call firefighters, volunteer firefighters, and they're out here doing their work. It's cold, it's miserable, but things are going well, and so far we're holding up."
Timmer said the cause of the fire is under investigation.
Highland apartment fire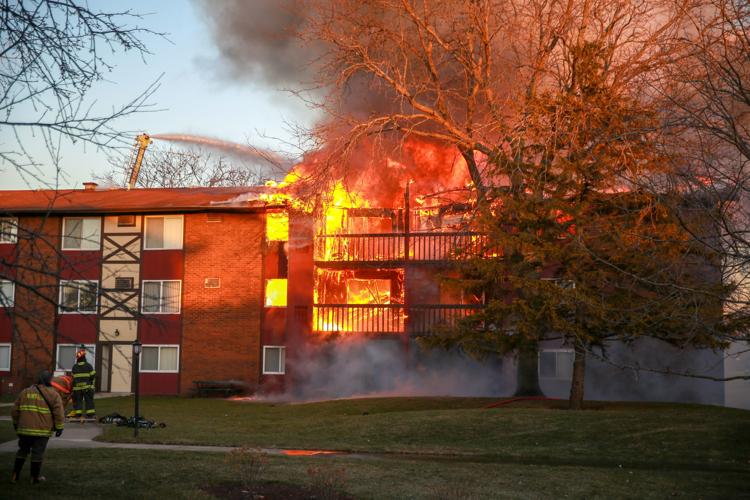 Highland apartment fire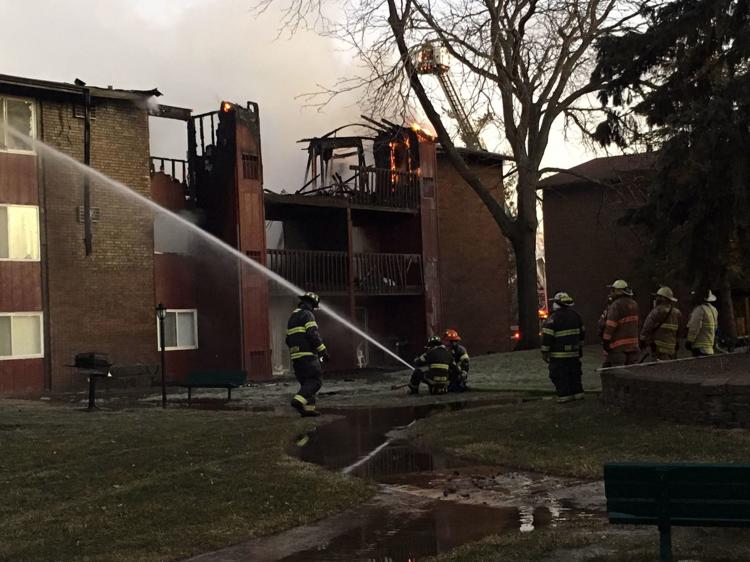 Highland apartment fire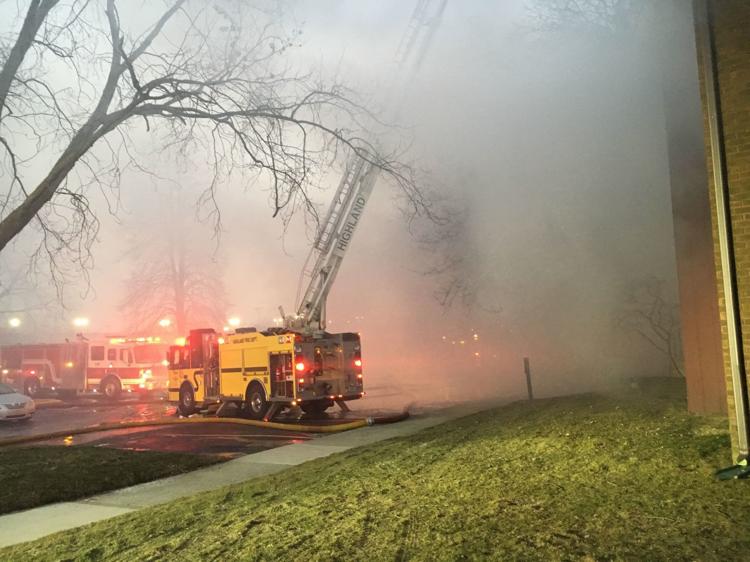 Highland apartment fire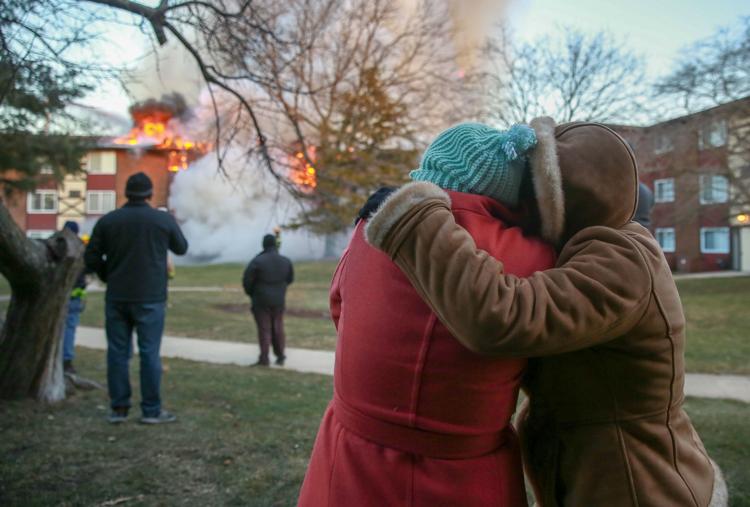 Highland apartment fire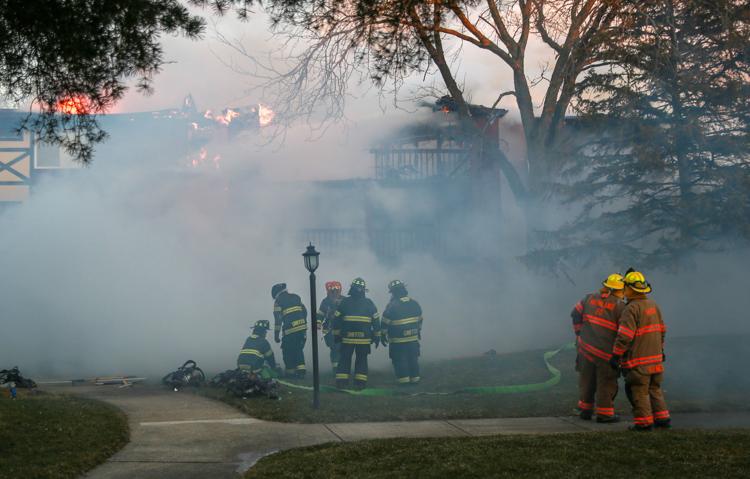 Highland apartment fire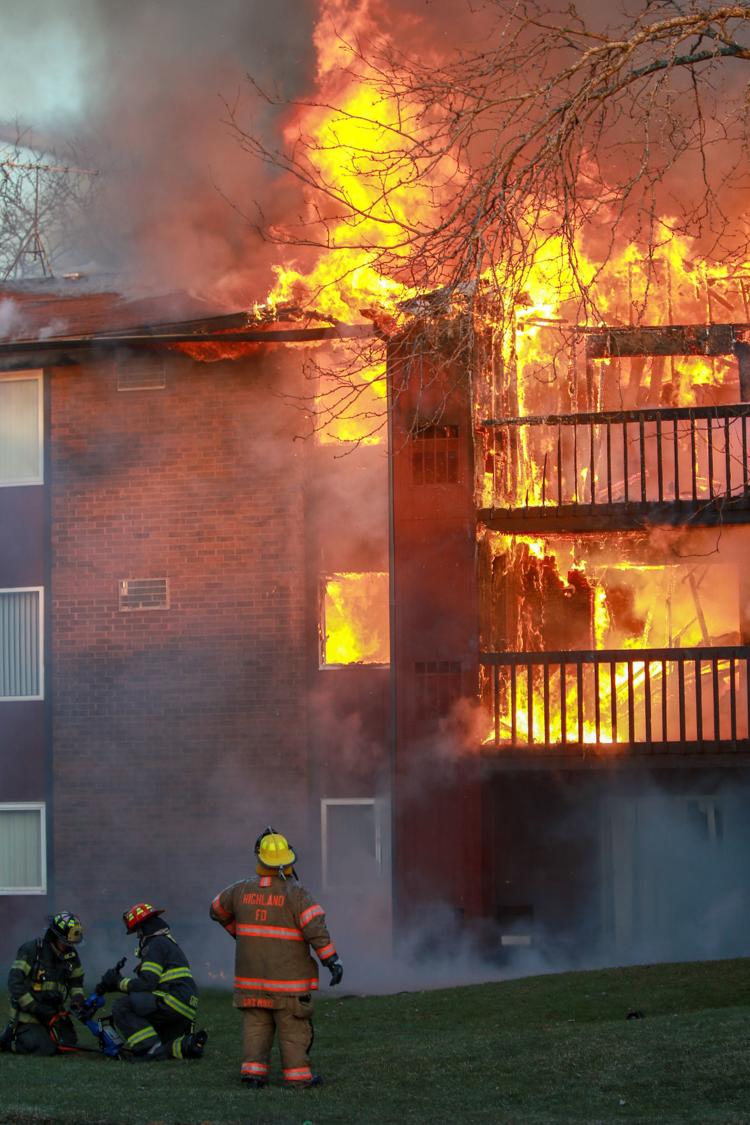 Highland apartment fire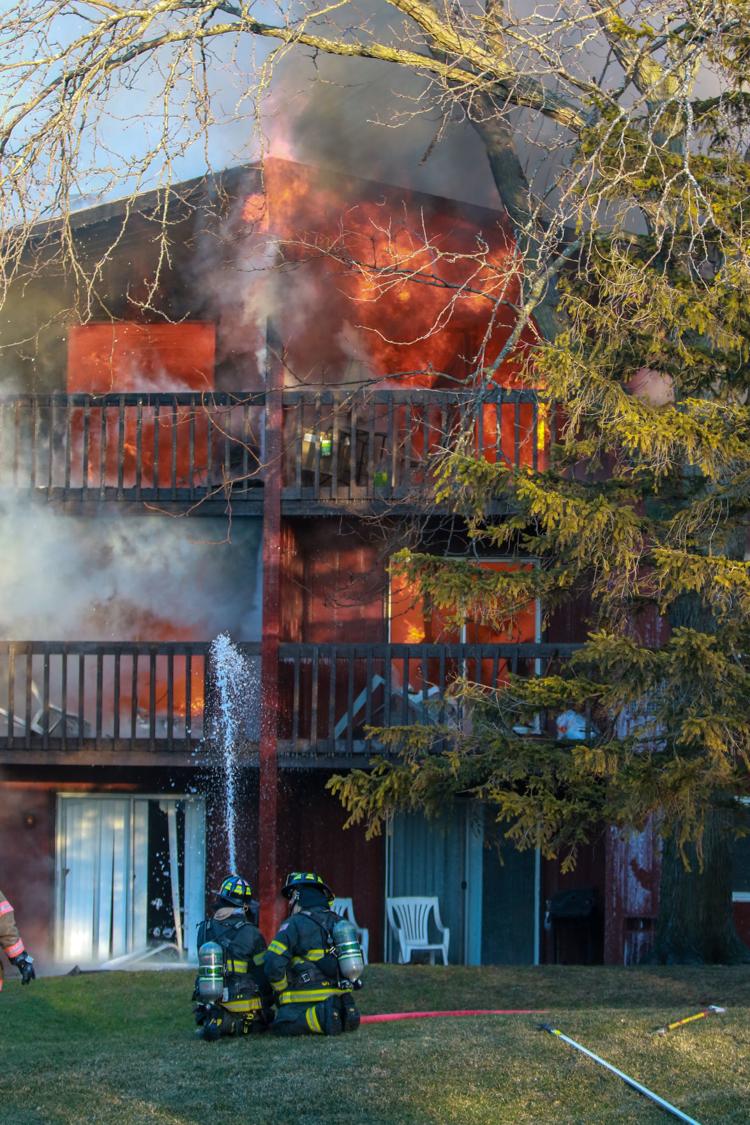 Highland apartment fire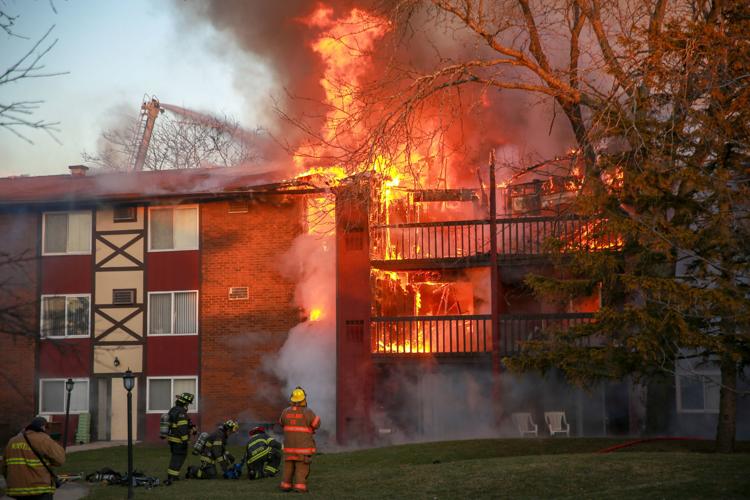 Highland apartment fire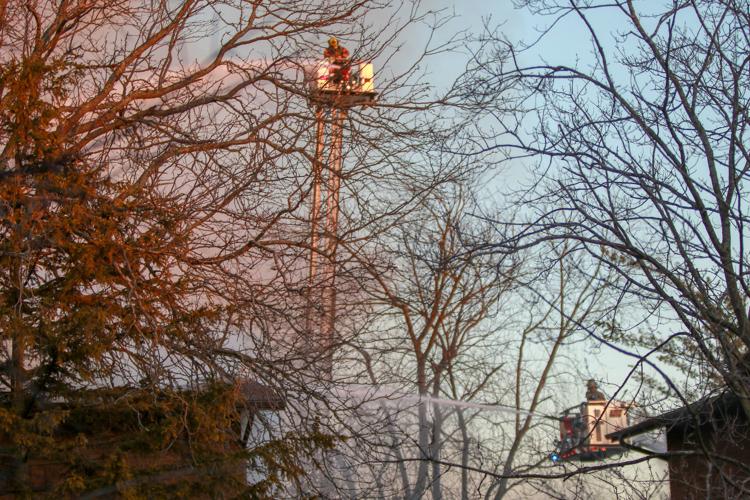 Highland apartment fire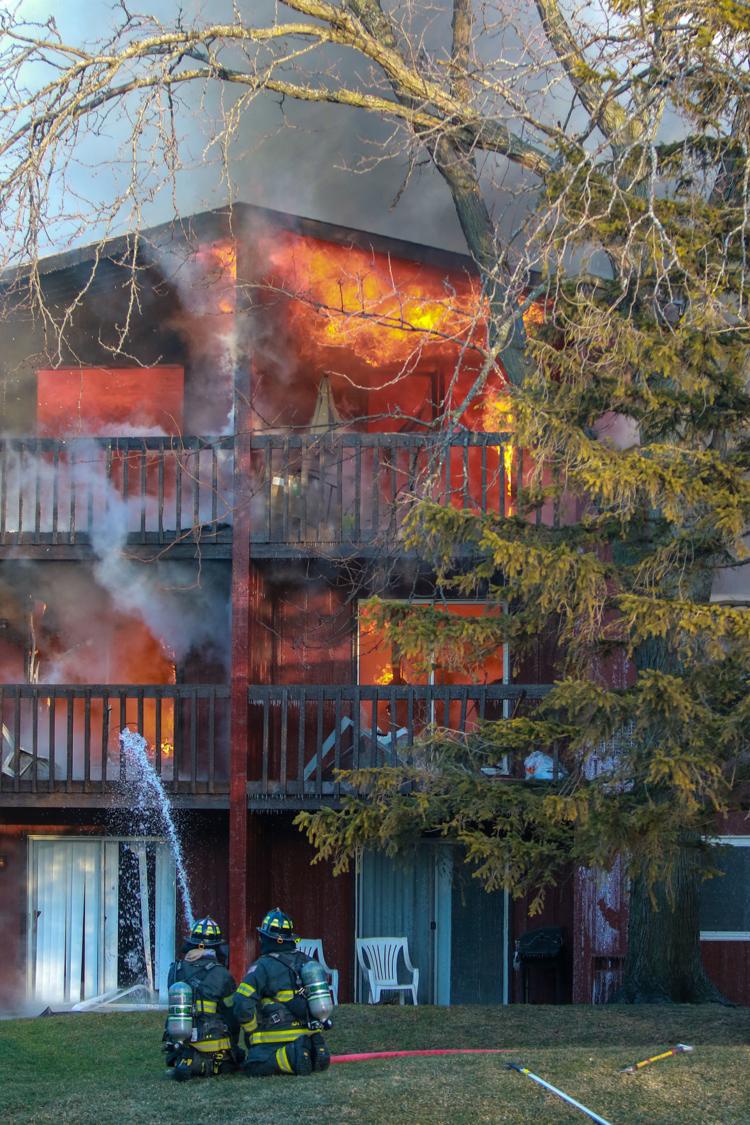 Firefighters fight blaze at Hampton apartments in Highland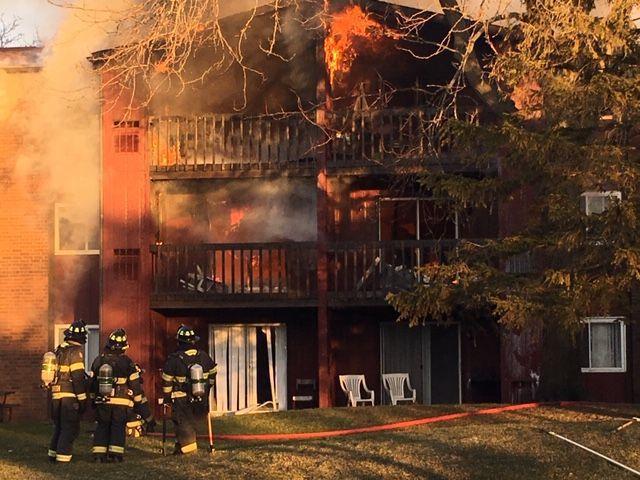 Firefighters continue to battle apartment building fire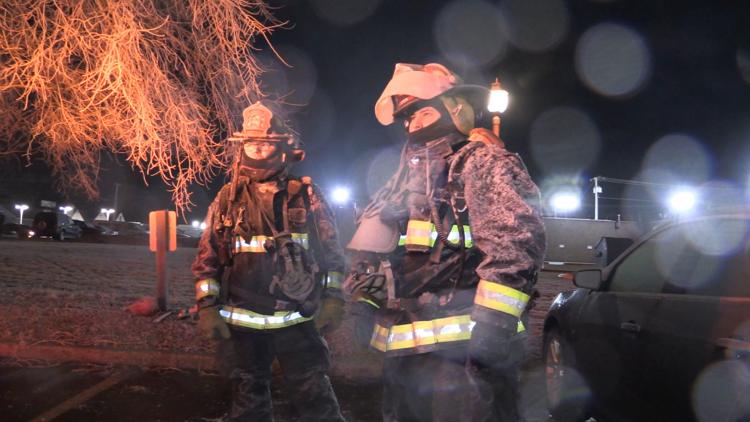 Firefighters continue to battle apartment building fire
Firefighters continue to battle apartment building fire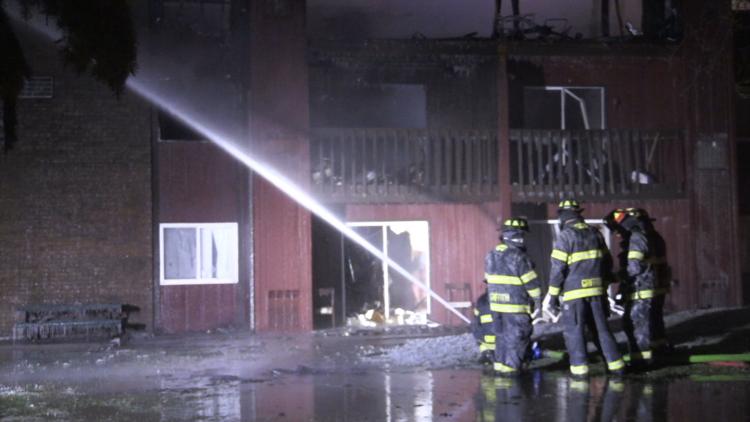 Firefighters continue to battle apartment building fire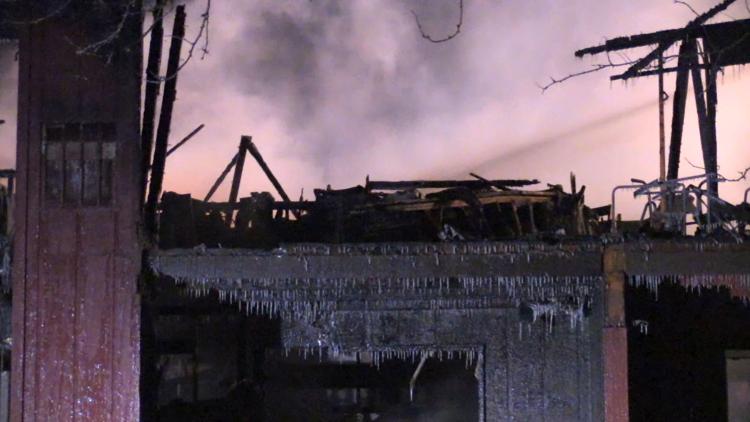 Firefighters continue to battle apartment building fire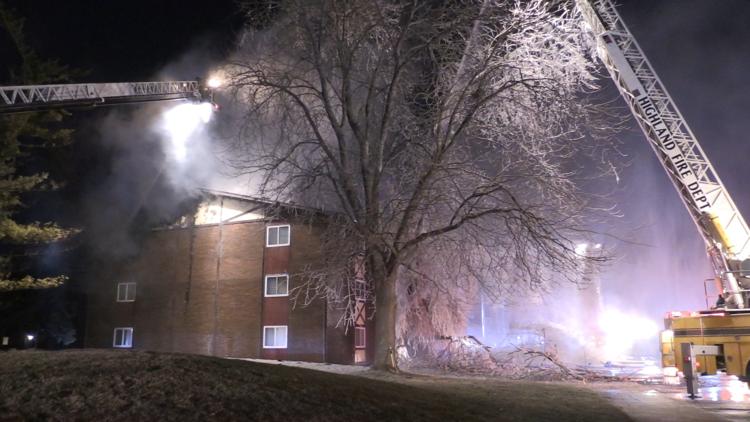 Firefighters continue to battle apartment building fire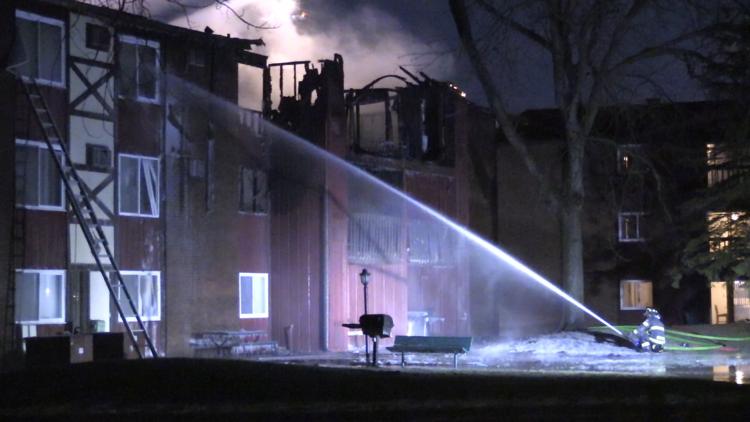 Firefighters continue to battle apartment building fire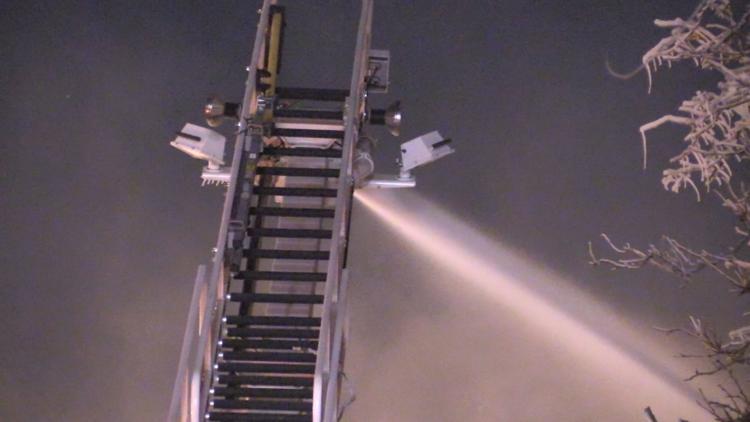 Firefighters continue to battle apartment building fire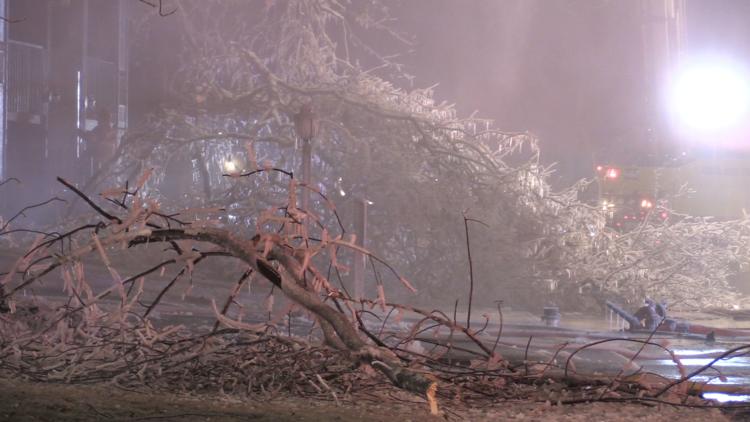 Firefighters continue to battle apartment building fire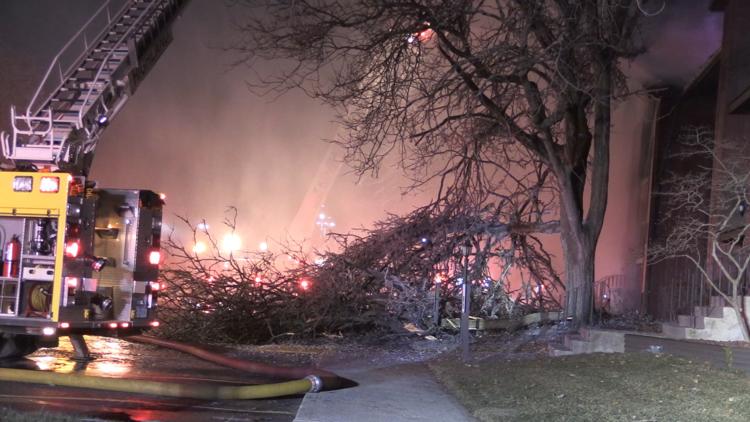 Firefighters continue to battle apartment building fire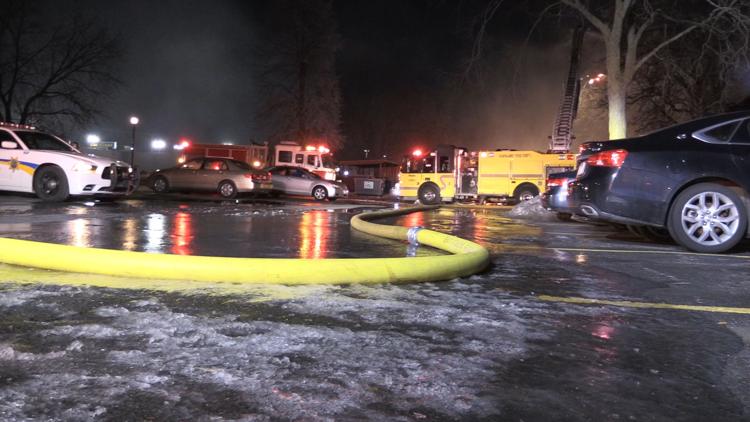 Highland fire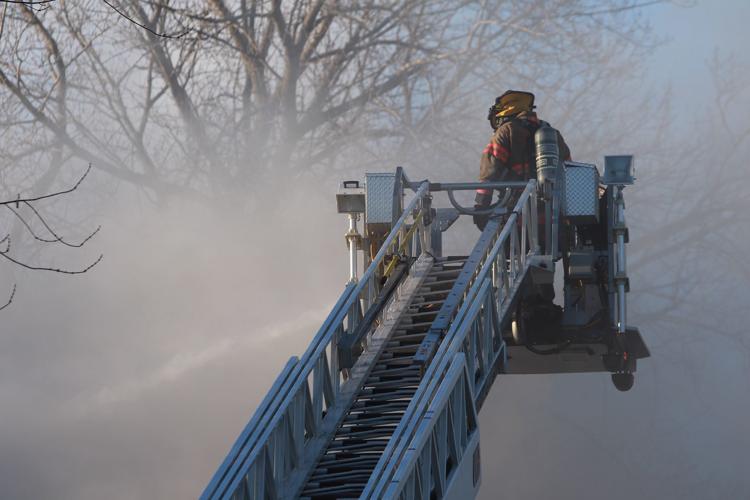 Highland fire