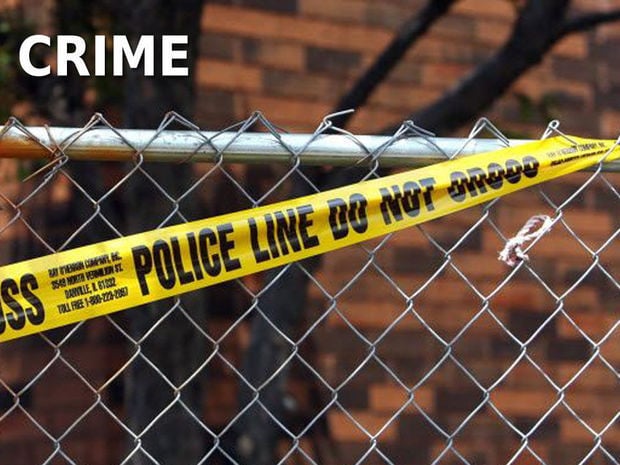 SCHERERVILLE — Neighbors say they were in shock and will be on high alert after a shooting Monday near the entrance to Rohrman Park left two 19-year-old men with multiple gunshot wounds.
Detective Cmdr. Jeffrey Cook said the injured men were taken to Franciscan Health hospital in Crown Point for treatment following the incident, which happened about 12:30 a.m. in the 6700 block of Rohrman Road.
No information was given on the men's conditions.
"Through initial investigation, it is known that this was not a random incident, and there is not an ongoing public safety concern in the area at this time," Cook said in a statement to The Times on Monday afternoon. "Our detectives are continuing to investigate." 
Resident Biljana Klasnja said the family-friendly neighborhood where the shooting happened is usually relatively quiet, but over the past week, fireworks have been "going off nonstop." 
"You can hear pops all night. Now, who knows what it is," Klasnja said, adding that Rohrman Park is right in her backyard, where her children often play and other neighbors are found jogging and riding their bikes throughout the day. The local park also is home to Schererville's annual Fourth of July Fireworks Show, which begins at 5 p.m. Wednesday. 
"This is bad to hear. I can just imagine how their parents are feeling."
Aida Garcia has lived along Mockingbird Drive, just east of the local park, for the last 25 years.
"Nothing like this ever happens here," Garcia said. "This is a safe neighborhood. I didn't hear anything, but this is a surprise."
Emily Bennett, Klasnja's next-door neighbor, said she couldn't believe the news when her dad told her about the shooting early this morning. 
"I just thought, 'Oh, wow. I run in that park,' " Bennett said. "Might be more wary now."
Anyone with information on the shooting is asked to call Cook or Detective Matt Djukic at 219-322-5000. To remain anonymous, call 219-865-4646.
Check back at nwi.com for updates as this story develops.
Be the first to know
Get local news delivered to your inbox!