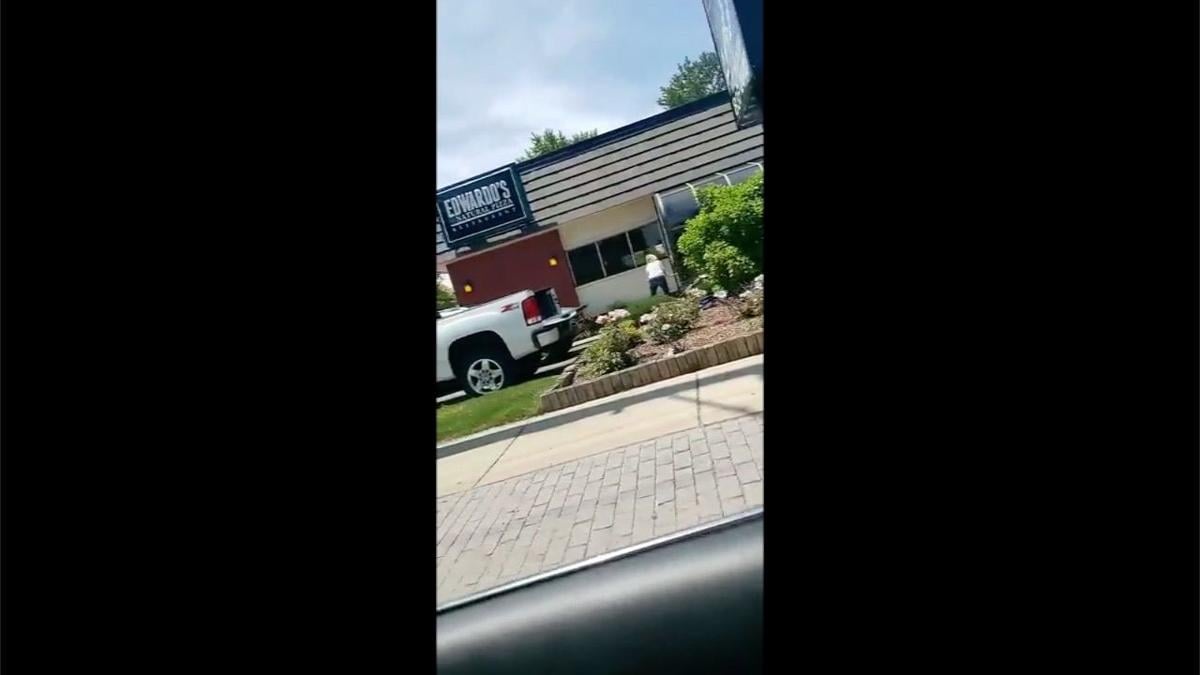 MUNSTER — Police are investigating an alleged domestic dispute Monday in which a woman smashed the entrance window of Edwardo's Natural Pizza.
A passerby witnessed and filmed the incident before posting it to Facebook. The video was shared more than 1,200 times in the first two hours.
"Someone got dumped," the man narrating the video says at the beginning. "She's throwing all his (expletive) out there on the porch."
The woman in the video then grabs what appears to be a sledgehammer from the back of a white pickup truck and smashes the glass front door. She then drops the tool, flashes a thumbs up at the camera and says it was over an alleged infidelity. The person filming the video then walks to the entrance of the restaurant at 7920 Calumet Ave., where clothes are strewn about in the front bushes.
Police were alerted to the incident at about 1 p.m., and when they arrived the woman was gone, said Munster Police Chief Steve Scheckel. The parties involved were identified, but the owner hadn't pressed charges as of late Monday afternoon.
A Times photographer went to Edwardo's at about 5 p.m. but by that time the door was fixed and the clothes were picked up.
The owner, Joe Samara, was not available when The Times called late Monday afternoon.
The Times reached out to the man who posted the video about getting permission to use it but had not heard back as of late Monday afternoon.
Be the first to know
Get local news delivered to your inbox!