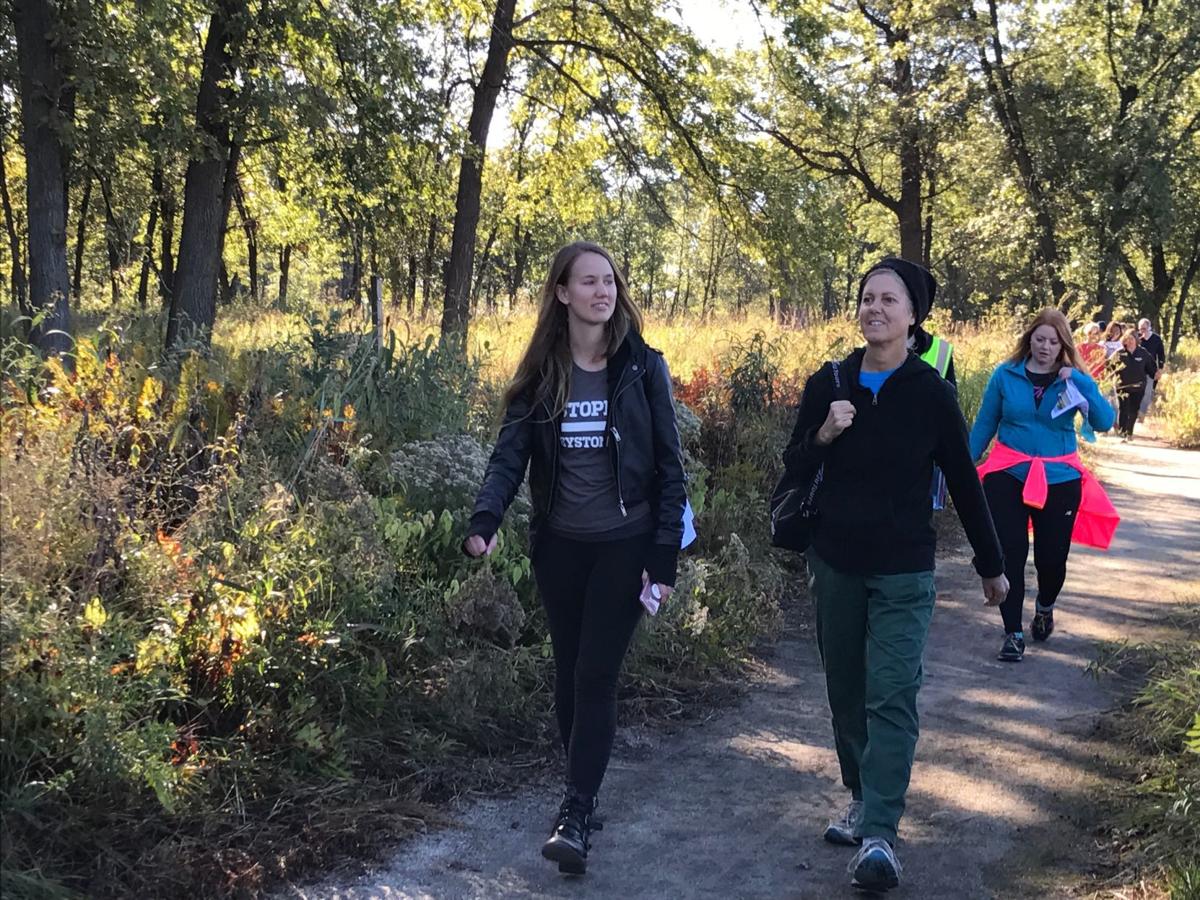 More than 100 people are expected to walk the path of Enbridge Line 6 through Hammond and East Chicago this weekend to draw attention to some the Region's environmental challenges and call for a just transition to renewable energy.
The Walk the Line event is scheduled to begin about 8 a.m. Saturday on the north side of the Student Union Library at Purdue University Northwest, 2200 169th St. in Hammond, organizer John Halstead said.
The group will walk more than six miles along the path of the pipeline, from Hammond to East Chicago. Along the way, activists will pass through the lead- and arsenic-contaminated Calumet neighborhood within the USS Lead Superfund site. 
The neighborhood's long-shuttered lead smelters once made lead additives for gasoline made at the BP Whiting Refinery, organizers said.
The walk will end at Tod Park, in view of petroleum storage tanks. A picnic is set for 11:30 a.m., and the group will distribute water to Calumet residents on a first-come, first-served basis starting at 12:30 p.m.
More than 100 people walked the first segment of the Line 6, from Griffith to Hammond, in September.
The group hopes to raise awareness of existing tar sands pipelines, which carry "the dirtiest form" of oil, organizers said.
According to the Natural Resources Defense Council, the tar sands extraction process produces three to four times the carbon pollution as extraction of conventional crude oil. It produces large ponds of toxic waste, depletes and threatens freshwater resources, has led to blight on Canada's boreal forest, and threatens the health and livelihood of First Nations people living nearby, the NRDC says.
Speakers during the event will include an activist from West Calumet; George Wolfe, the Green Party candidate for secretary of state; and a local organizer from Sierra Club, Halstead said.
Organizers plan to shuttle participants back to vehicles in passenger vans, which also will be available for anyone who wants to walk only part of the way or needs to stop early.
To register or for more information, go to walkthelinenwi.com. There is a sliding scale and free option for anyone who is unable to pay, Halstead said.
Everyone is welcome, regardless of whether they have registered, he said.