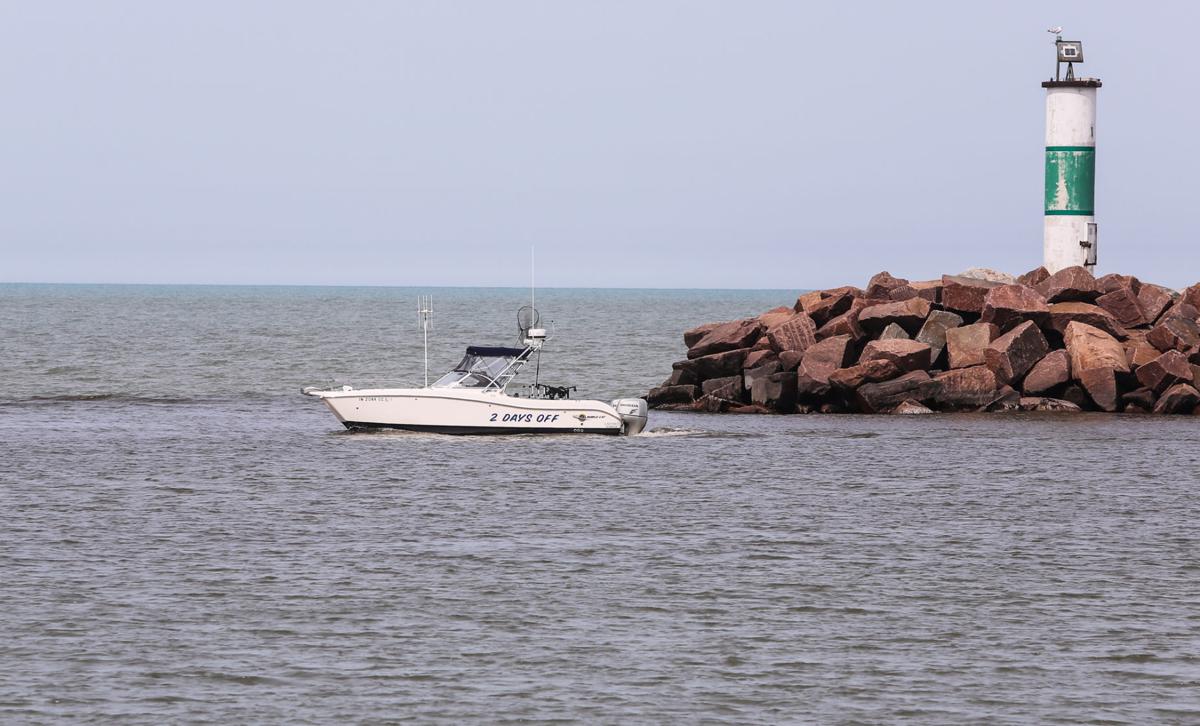 Ogden Dunes on Tuesday morning reopened its town beach, the last of four beaches to be reopened after a chemical spill April 11 from a U.S. Steel facility into a Lake Michigan tributary.
Testing at the Ogden Dunes beach found samples were below laboratory reporting limits, according to a news release.
The Indiana Dunes National Lakeshore on Monday said it reopened West Beach, Cowles Bog Beach, and Portage Lakefront and Riverwalk beach in Porter County after U.S. Steel's Midwest Plant in Portage spilled the carcinogenic chemical hexavalent chromium into the Burns Waterway.
The U.S. Environmental Protection Agency said Monday it did extensive testing of the Burns Waterway and Lake Michigan, but did not find any hexavalent chromium impacts above its detection limit of 1 part per billion.
The Erin Brockovich movie raised public awareness about hexavalent chromium.
The National Park Service plans to work with the EPA to establish a long-term monitoring protocol at the beaches as the busy beach season approaches. Park officials said they would work to safeguard beach-goers and remained concerned about the possibility of long-term harm to wildlife.
The EPA said it will post testing data on its website for the spill. 
U.S. Steel has been restarting its operations at the Midwest Plant and monitoring closely to ensure no further leakage into Lake Michigan, a source of drinking water for millions in the Chicago area.
"Over the weekend, EPA monitored the U.S. Steel line-by-line startup process and did not detect any additional hexavalent chromium from the outfall," the EPA said in a news release. "Today, U.S. Steel resumed full operations. EPA will continue to monitor and sample the water bodies (Monday and Tuesday)."
Indiana American Water put its Ogden Dunes treatment facility back in service Tuesday afternoon after EPA test results and its own water sampling showed no chemical impacts to its Lake Michigan water source, the company said in a news release. 
All results have indicated hexavalent chromium levels are below 1 part per billion, the released stated. EPA's federal drinking water standard for total chromium is 100 parts per billion.
"Indiana American Water will be doing additional sampling this week to confirm there continues to be no impacts from the spill," the release stated.