CROWN POINT — The Lake County Coroner's Office is looking for immediate family or other relatives of a 63-year-old Whiting man who is in their…
The man suffered a foot injury believed to have been caused by a boat propeller, Whiting Fire Chief Don Harbin said.
Whiting police are continuing an investigation into the wreck and its cause.
Don Harbin was sworn in to serve as the 16th fire chief for the Whiting Fire Department.
This was the first time the entire fest had an evacuation, said Pierogi Fest chairman and co-founder Tom Dabertin.
"It shows this community coming together and that Whiting is one big family."
A large amount of cash and jewelry was taken from the man's home, police said.
Richard Paul Garza, of Whiting, was killed in the crash in September 2020. Detectives gathered evidence in the following months to secure char…
The boat that capsized May 1 with four aboard was found Friday night east of Chicago in the Illinois side of Lake Michigan. 
Responding officers found the driver at the scene with a gunshot wound to his foot. The suspect was arrested within an hour after the shooting…
The structure is home to a first-floor barber shop and several apartments, according to the Whiting Fire Department. 
Firefighters were called out around 9:30 p.m. Sunday to extinguish a structure fire at 1401 121st St. in Whiting.
U.S. District Court Judge James T. Moody imposed a term of two years probation, 12 months home detention and a $7,500 fine Wednesday.
At least three individuals are preparing to compete later this month for the opportunity to succeed new U.S. Rep. Frank J. Mrvan, D-Highland, …
Federal prosecutors argue Whiting Mayor Joe Stahura brazenly stole thousands from his campaign coffers — even as several, highly publicized pr…
When it comes to requests for food and emergency assistance, The Salvation Army Corps in Lake County has seen a five-fold increase since the p…
The owners of Center Lounge in Whiting continued their annual tradition of giving away Thanksgiving dinners to hundreds in the area — this tim…
U.S. District Court Judge James T. Moody has scheduled Joseph Stahura's sentencing to take place Jan. 13.
The boy was arrested Monday night in connection with the shooting of Jacob Zavala, a 16-year-old boy from Whiting who died after being shot in…
Crews were working on fixing a downed wire in Gary and a broken electric pole broken in Michigan City, which were the causes for lingering out…

Midwest Express Clinic / Crown Point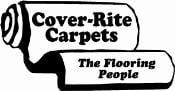 Cover-Rite Carpet & Design Center
The Whiting High School sophomore is remembered by family as an active and happy young man. 
Nearly an hour after Whiting police told The Times a 15-year-old boy who was shot in the head Saturday died, they retracted their statement, s…
Students of all ages have questions this week about the 2020 elections. Here's how teachers are incorporating discussions of the electoral pro…
Lifelong resident and Clark High School graduate, Dave Cunningham, was officially sworn in as fire chief Tuesday morning, according to a city …
An Indiana legislative panel is set to decide this month whether to support Lake County's request for a new judicial magistrate.
The boy and the person walking with him were cited for disregarding a railroad signal, police said. 
Police said the vehicle sustained significant damage to its windshield on the driver side after hitting the victim.