These six Lake County seniors will receive a full ride scholarship to the Indiana college or university of their choosing.
WHITING — A fire severely damaged a single-story home in Whiting Thursday.
WHITING — The young and young at heart came out in their favorite costumes to take part in the sixth annual Superhero Saturday event held on d…
WHITING — It's not easy joining the likes of the Phoenix Suns Gorilla and Brutus Buckeye, but someone — or some mascot — has to do it. Hopeful…
A Northwest Indiana scrap-metal dealer is asking for dismissal of federal charges for allegedly demolishing a historic bridge in Hammond and s…
The wacky characters and costumes of Pierogi Fest returned once again for the annual Friday night parade.
WHITING — The Pierogi Fest Polka Parade barreled into its 25th year Friday evening with togas, Polish grandmothers on motorcycles and hundreds…
Workers began demolishing historic Immaculate Conception Church on Monday in Whiting.
The East Chicago Public Library, 2401 E. Columbus Drive, will be hosting a special Family Reading Night at 5:30 p.m. on Wednesday, July 1 with…
WHITING | The School City of Whiting board holds a special open meeting at 5:30 p.m. Thursday at the Administration Building, 1500 Center St.
CROWN POINT | The Lake County Council disconnected a call by four towns refusing to join the E-911 consolidation unless they first get more co…
BP's first quarter profits fell in the first quarter, but the energy company is ramping up production at its Whiting refinery and does not exp…
The U.S. Coast Guard has completed its investigation into the BP Whiting Refinery oil spill in Lake Michigan and forwarded its findings to a h…
Four Lake County mayors were recognized Monday for their efforts to increase their knowledge of municipal government.
WHITING | Strangers and friends stopped by a memorial Thursday afternoon to pay their respects for a 12-year-old boy killed in a hit-and run crash. 
WHITING | Production units were shut down and non-essential employees were evacuated from the BP Whiting Refinery on Thursday.
A boy was killed Wednesday in Northwest Indiana's second fatal hit-and-run crash within a week. 
CEDAR LAKE | The Town Council has postponed a vote on the South Shore extension financing until next month.
When Larry Klein, former chief operating officer of the Lake County Parks and Recreation Department, retired this year after 42 years of servi…

Stevenson and Fairchild OMS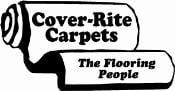 Cover-Rite Carpet & Design Center
WHITING | The BP Whiting oil spill of March 24 has been declared cleaned up.
WHITING | The Whiting Board of Public Works and Safety meets in special session at 9 a.m. April 23.
HAMMOND | William Shakespeare's "Romeo & Juliet" is easily the most widely performed play in the world. But at the Towle Theater, audience…
DYER | The Town Council pledged its support Thursday for the South Shore extension.
The oil spill at the BP Whiting Refinery may be as much as three times as large as first estimated.