Lifelong resident and Clark High School graduate, Dave Cunningham, was officially sworn in as fire chief Tuesday morning, according to a city …
An Indiana legislative panel is set to decide this month whether to support Lake County's request for a new judicial magistrate.
The boy and the person walking with him were cited for disregarding a railroad signal, police said. 
Police said the vehicle sustained significant damage to its windshield on the driver side after hitting the victim.
Police are still searching for the vehicle that struck the man as he was crossing the street Sept. 13 at Indianapolis Boulevard and 120th Stre…
The School City of Whiting is the latest Northwest Indiana district to share plans for hybrid learning. Students will begin attending school i…
Flight attendants will bear the brunt of the cuts, with 6,920 getting furlough notices.
The Mayor Joseph Stahura era has officially ended in the city following his resignation on Wednesday.
Whiting Mayor Joseph Stahura is now scheduled to plead guilty next month to stealing his political donations to gamble and repay personal debt…
Whiting Mayor Joe Stahura leaves behind a recreated lakefront and a revitalized downtown that has drawn as many as a million visitors annually…
Mayor Joe Stahura spent $255,000 in campaign money to fuel a gambling habit, pay credit card debt and support his adult daughter, federal pros…
The School City of Whiting will reopen with elearning this year. The Whiting school board will vote on a proposal to cancel fall athletics in …
The mayor of Whiting is closing Whihala Beach for the foreseeable future since the unusually large crowds at the beach are not following socia…
Officers caught a Whiting woman in the act of spray painting the base of one of the Art Institute's iconic lion statues last week, police said.
While you might not be able to hit the WhoaZone this year, here's a look back at the Whihala Beach summer staple.
It will be difficult enough to maintain social distancing on the beach once warm weather arrives without the extra crowd the WhoaZone would dr…
Many Whiting businesses are to receive checks as the result of an emergency economic stimulus package approved unanimously by the City Council.
6 NWI school districts offer 3D printing services for health care workers in need of protective equipment during the coronavirus outbreak.
A BP Whiting Refinery worker tested positive for coronavirus.
The upcoming renovation of sidewalks and streets on 119th will cause some temporary inconveniences for business owners and customers, Mayor Jo…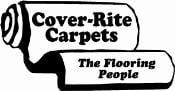 Cover-Rite Carpet & Design Center

Midwest Express Clinic / Crown Point
The benefits package would affect part-time employees, including school crossing guards and Mascot Hall of Fame workers.
The BP Whiting Refinery that has operated here for 130 years is a city landmark.
These six Lake County seniors will receive a full ride scholarship to the Indiana college or university of their choosing.
WHITING — A fire severely damaged a single-story home in Whiting Thursday.
WHITING — The young and young at heart came out in their favorite costumes to take part in the sixth annual Superhero Saturday event held on d…
WHITING — It's not easy joining the likes of the Phoenix Suns Gorilla and Brutus Buckeye, but someone — or some mascot — has to do it. Hopeful…
A Northwest Indiana scrap-metal dealer is asking for dismissal of federal charges for allegedly demolishing a historic bridge in Hammond and s…