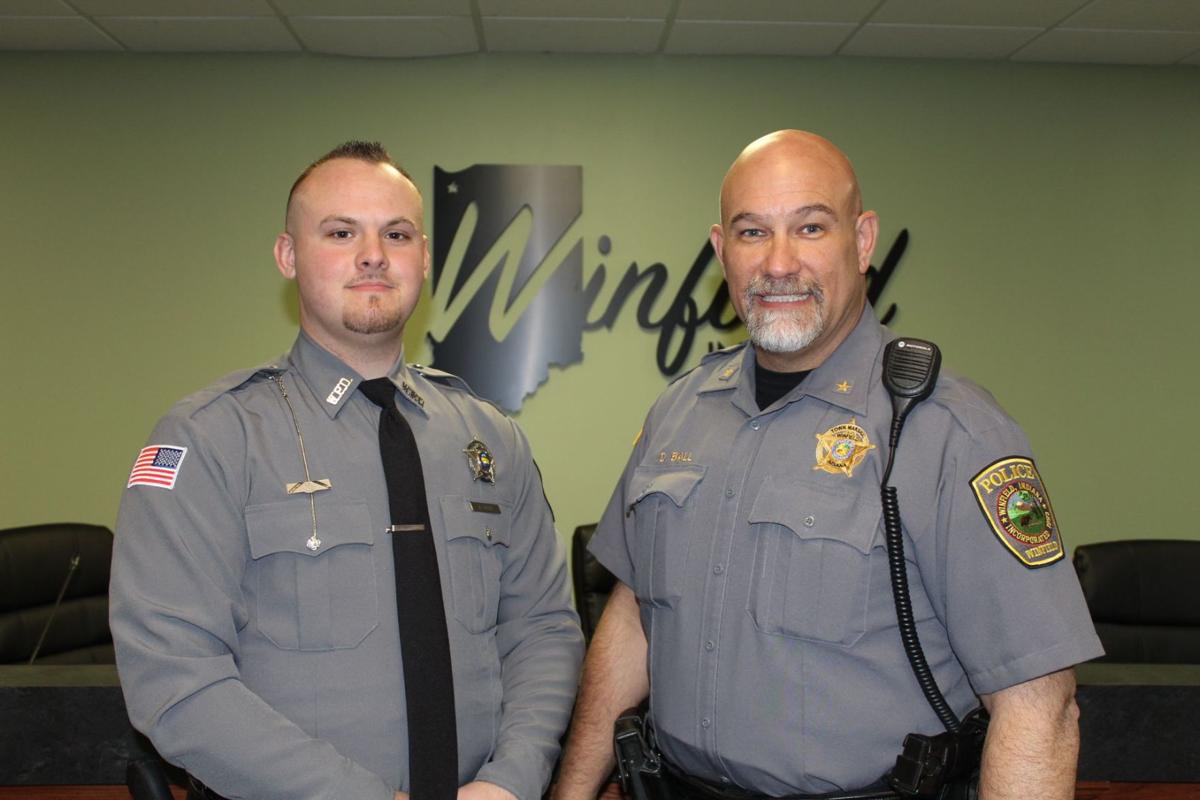 WINFIELD — The town has hired its third full-time police officer.
Deputy Marshal Brock Moore was sworn-in during the town's council meeting earlier this month.
"I love being the third guy on, and we are a community that is growing," Moore said. "It is getting larger by the day, and I'm just excited to be here."
Last year, the town doubled its force after hiring its second full-time officer to join the several part-time officers under former Munster and Kouts officer Dan Ball, who was hired as Winfied's first town marshal in 2014.
The town earlier this year approved at a reduced rate a one-year extension of its contract with the Lake County Sheriff's Department for police protection.
Since it was established in 1993, Winfield has been policed by county officers.
Moore, who turns 26 in September, is originally from Michigan City. He is a 2016 graduate of the Northwest Indiana Law Enforcement Academy and has previously worked as a reserve officer in Hobart and as a full-time officer in Kouts.
Ball said he is pleased with the new hire.
"He's a young guy, but he's already just kind of stepped up and already is doing work a seasoned officer would do," he said.
"A lot of other officers have worked with him and spoke highly of him. We think we did an awesome job at getting a well-rounded and energetic officer who wants to serve the people of Winfield and serve them well."
The growing department recently moved into new offices at the town's meeting room in the government center at 10645 Randolph St. The meeting room was previously was the Winfield branch of the Crown Point Library dating back to the 1990s.
The marshal previously had a desk in the town offices on the north side of the government center, which is currently going through renovation.
The new offices are located on each side of a hallway leading to the new meeting room where Town Council sessions are held. They include a patrol room, evidence lockers, space for evidence collection and traffic control materials.