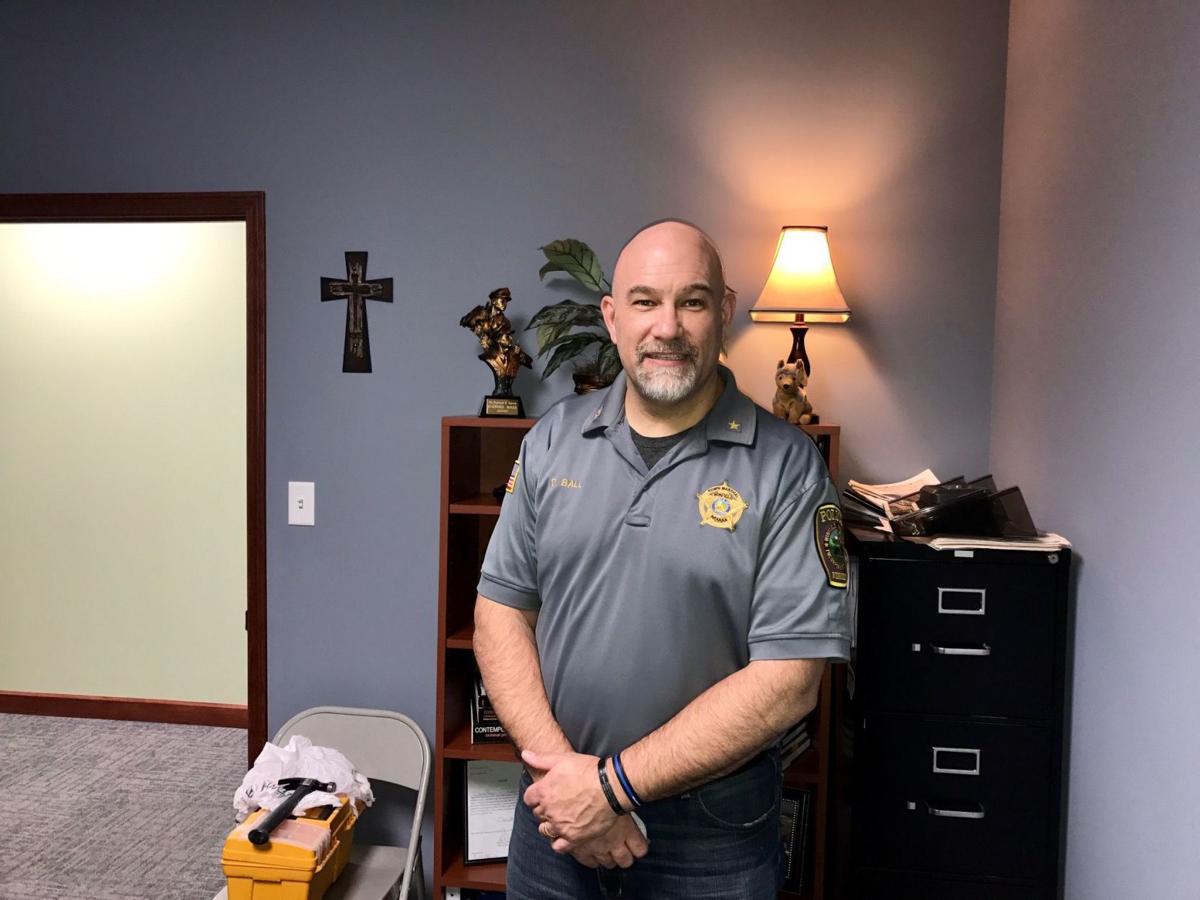 WINFIELD — The Winfield council is hiring a fourth police officer, a move the town marshal said puts the department "right on target."
The council hired Ryan Kovacik, who recently graduated from Indiana University Bloomington, where he was studying law enforcement. Town Marshal Dan Ball said Kovacik served as a campus policeman while going to school and is certified to start his duties after the first of the year.
"We are right on target for when the town started," Ball said of the department's growth since he was hired to be the first marshal. "We are following the plan."
Ball said hiring Kovacik means the town will be able to assume 24-hour patrolling in the new year, relieving the Lake County Sheriff's Department of more of the coverage. Before Ball's hiring, the county served as the town's police force.
Among the year-end budget adjustments, the council approved writing off a total of $278.55 in uncollectable debts for the utility accounts, which covers the rubbish collection and the sanitary and the stormwater fees. Clerk-Treasurer Rick Anderson said the uncollectable debt in 2017 was almost $1,500.
The town collected about $1.82 million for those services this year, and the write-off was for people who moved away without paying a final amount and could not be located. At an earlier meeting recently, the town's Sewer Board wrote off $50.19 as uncollectable from its $1.2 million in fees. Anderson said it was $619 in 2017.
The board agreed to rehire the law firm of Austgen Kuiper Jasaitis as its attorney and DLZ as its engineering consultant.
The following appointments were made to the town boards:
Redevelopment Commission: Councilman Dave Anderson, Bart Botkin, Phil Metzger. Karen Pimentel, Joe Mays and, representing the Crown Point School Board, Tom Hoffman.
Water Works Board: Sophie Walton. Council President Gerald Stiener said this board likely will be dissolved during the first half of the year when a bond issue is paid off.
Zoning Appeals Board: Sash Becvarovski.
Storm Water Board: Councilman Tim Clayton.
Park Impact Fee Board: Jami Bradshaw and Mark Wacnik.
Finally, the council approved the rezoning to agricultural use for a 19-acre hobby farm at 12301 Gibson St. Owner Jamie Drew said the property will be used to care for horses rescued from abusive situations. He has four animals now and the zoning allows two horses per 5 acres, he said. Councilwoman Bridget Baird asked Stiener to change the usual voting procedure to allow supporters of the request to vote "nay." The normal vote was used.