As students head back to class, school nurses will be stepping up in a big way this fall. Here's how NWI nurses are preparing.
Sam Steward, of Lowell, previously served the Schneider Police Department and New Chicago Police Department.
A crash shut down Randolph Street in Winfield Wednesday night.
The Town Council's smoking ban is now law, but one resident questions the council's authority over businesses.
WINFIELD — Drivers can expect 117th Avenue to reopen this Wednesday, said Nick Bellar, town administrator.
WINFIELD — Commuters can thank heavy rains for delaying roadwork in Winfield. 
WINFIELD — An overflow crowd of more than 60 people attended a meeting at the town's branch of the Crown Point Library to hear possible soluti…
WINFIELD — Smoke alarms did their job alerting responders to a small electrical fire Wednesday night at Winfield Elementary School.
WINFIELD — The town celebrated its 25th birthday in 2018 and is starting to really spread its wings and fly out of the shadow of its older, mu…
WINFIELD — Plans for having a new post office in town by this spring have received a major setback, Winfield Township Trustee Paulette Skinner said.
WINFIELD — A body found in a frozen pond is that of a man who was sought in a high-profile, four-month search, his family said Thursday.
WINFIELD — The town of Winfield is no stranger to patchy flooding and the Storm Water Board knows that.
WINFIELD — Winfield residents will soon face fines if they leave their trash out on the curb too long.
WINFIELD — When the Winfield Police Department announced its decision not to renew its contract with the Lake County Sheriff's Department, con…
It's been three months since Nancy Dubovich saw her brother Terry Fodemski.
LAKES OF THE FOUR SEASONS — It's a special year for Lakes of Four Seasons Volunteer Fire Department, a force that has consecutively expanded i…
A Cedar Lake man who was charged Friday in a four-vehicle crash in Winfield that took the life of a 20-year-old is accused of being drunk and …
CROWN POINT | The Lake County Council disconnected a call by four towns refusing to join the E-911 consolidation unless they first get more co…
CROWN POINT | Lake County trustees and advisory board members for eight suburban and rural townships will share public safety income tax revenue.
CROWN POINT | Students, their families, and educators gathered recently for the fourth annual Power of Poetry Project Awards at Jerry Ross Ele…

Midwest Express Clinic / Crown Point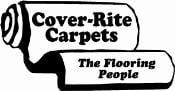 Cover-Rite Carpet & Design Center
CROWN POINT | The Crown Point Community Library will kick off National Library Week, April 13-19, with its second annual mini golf event, "A H…
WINFIELD | Town officials approved spending a total of $10,000 as the local match to grant funding of $50,000 for the study of a proposed bike…
WHITING | The release of up to 1,638 gallons of crude oil into Lake Michigan from BP's Whiting Refinery will likely not harm area wildlife -- …
WINFIELD | A candidate for Winfield Township trustee wants election officials to move the town's early voting site out of her opponent's office.
WINFIELD | The Town Council on Tuesday gave conditional approval to committing money to the South Shore Line extension.
SCHERERVILLE | The Lake County Master Gardeners Association celebrated its accomplishments at its annual awards banquet.