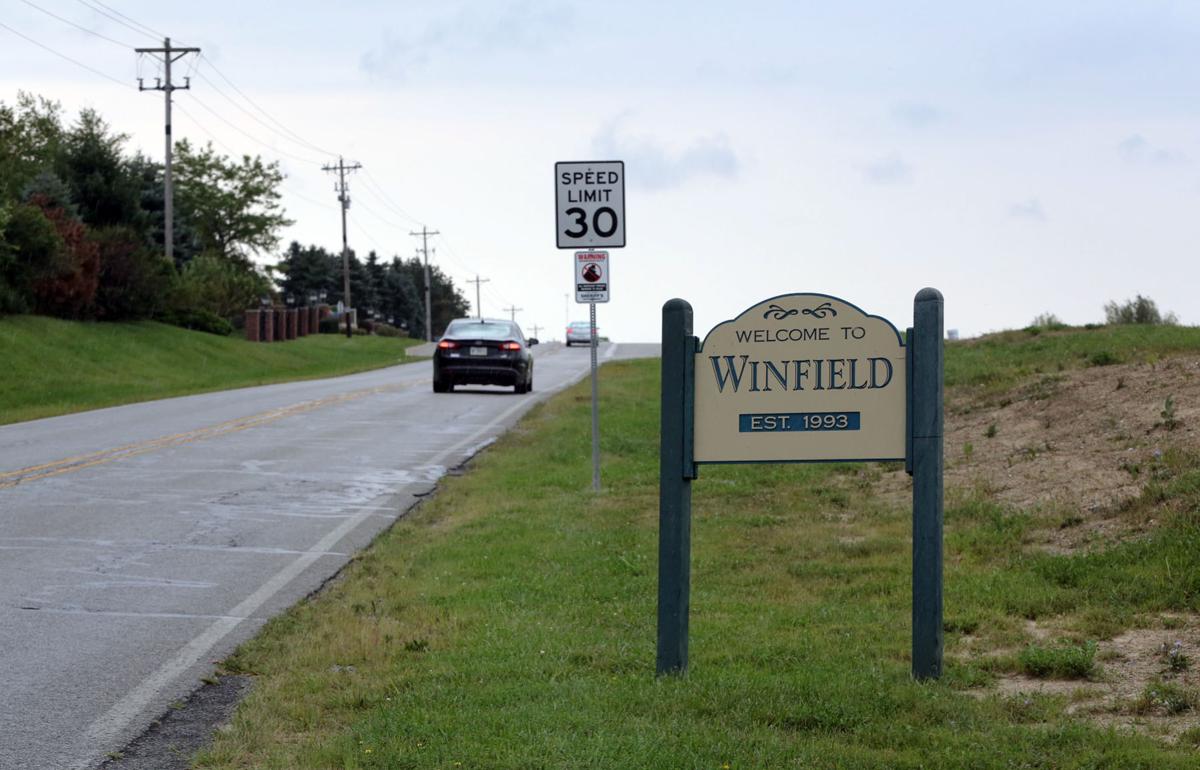 WINFIELD — The Town Council's smoking ban is now law, but one resident is questioning the council's authority over businesses.
Terry Clark addressed the council Tuesday to express her concerns over the public smoking ban approved on first reading Jan. 14 and unanimously passed on second reading Jan. 28.
The ordinance, which takes effect April 1, bans smoking of tobacco, including electronic cigarettes, in public places, such as bars and private clubs. The ordinance allows smoking in outdoor seating areas of restaurants, bars, private clubs and businesses that cater to patrons ages 21 and older.
Clark questioned the council's ability to tell businesses how they should be run. "That's not their place," she said.
Citing such toxic or health hazards from already-existing gas stations, hair salons, auto repair shops, massage parlors, and fast-food eateries, Clark said those examples may sound ridiculous, but so is a smoking ban, she noted.
"Where is it justified to tell businesses how they run their business?" Clark asked.
She also charged no consideration was given to grandfathering existing businesses or making amendments to the ordinance.
Ordinance 303 prohibits smoking in public places and within 15 feet of outdoor arenas, stadiums, and amphitheaters, along with bleachers and grandstands at sporting and public events, outdoor playgrounds, and in outdoor common areas of various dwellings.
"What does this have to do with the running of the town?" Clark said. "This is a personal preference."
Under the Winfield ordinance, habitual violators will be fined up to $1,500 and be considered a public nuisance, which would allow the town to seek a restraining order against the violator.
A smoker, Clark noted that local business owners had attended an earlier council meeting, providing figures on how merchants had tried going smokeless earlier and how long it took them to regain the business they had lost.
Sarah Gulley, a 14-year employee of Boz'z Place, a restaurant and bar at 8281 E. 109th Avenue, noted, "We're on board to do what we can," adding that the April 1 deadline would be difficult for compliance, in part because of the weather affecting outdoor seating areas.
Council Member Dave Anderson said the issue will be addressed on a case-by-case basis. Acting Council President Tim Clayton added that businesses with questions should contact Zoning Administrator Nick Bellar.
"We want to work with you guys," Clayton said.
Regarding Clark's comments, Clayton and other council members said they had spoken on the issue at previous meetings and had nothing more to add.
The town of Munster had approved a similar smoking ban in November.
In other council business:
• Town Marshal Dan Ball reported that a Winfield K-9 officer was called by Lake County to respond to the pursuit of a suspect. The officer was subsequently not involved in the apprehension, but county officials thanked the town for its support.
• Bellar reported that 12 new home permits had already been pulled in 2020.
• The council reestablished the cumulative capital development fund.
• Approved for the Jerry Ross Sidewalk project was a change order for $12,947 to Gariup Construction of Gary and a pay application to Gariup for $83,563.
Be the first to know
Get local news delivered to your inbox!