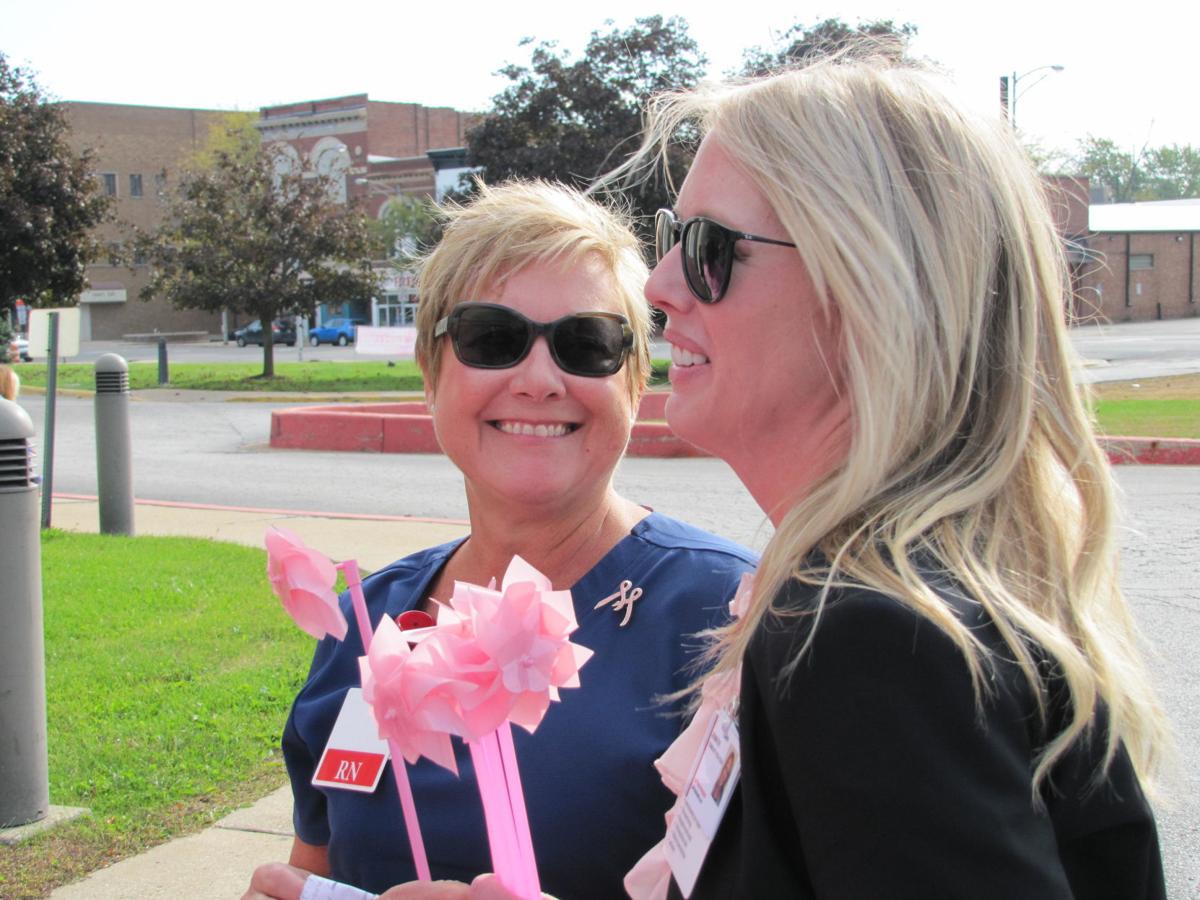 LAPORTE  — A two-time breast cancer survivor is a great example of how early detection can be a matter of life or death.
Deborah Smiertleny is also a source of comfort and rock to her patients on the same emotional roller coaster.
The registered nurse was free of cancer for more than 20 years until it showed up again during a regular screening.
There are no good excuses for not getting a mammogram was her message during a breast cancer awareness rally Thursday at LaPorte Hospital.
"Early detection is your best protection," she said.
Smiertleny has spent the last half of her 26 years at LaPorte Hospital in the oncology department.
She was 23 and married with two children when first diagnosed.
Smiertleny said the first time she defeated cancer was during a time when death rates were much higher.
Follow-up tests always came back negative, but the thought of cancer returning never left her mind.
Neither did the anxiety from thinking the worst at every little ache and pain along the way.
Just when she finally began to release her fears, Smiertleny was told her cancer had returned.
"I went 'no, no, no, I don't' and then the room started to spin," she said.
She underwent another mastectomy along with chemotherapy.
Debbie Paholski, of Michigan City, was diagnosed less than a year ago.
She was among the 50 or so people looking on as a pink breast cancer awareness flag was raised on the hospital lawn near the emergency room.
Paholski, 65, said she was having yearly mammograms and she discovered a lump in between appointments.
She had it tested right away, then after surgery underwent chemotherapy.
"Right now, things looks good," she said.
If not for early detection, Paholski said her prognosis would likely be grim because of how rapidly the emerging cancer was growing before it was surgically removed.
She also advised cancer patients to stay positive as much as possible and trust the medical professionals.
"They seem to have it down to a fine-tooth comb on which treatment you need," she said.
Pink pinwheels were also placed into the ground at different locations outside the hospital to celebrate milestones and successes in the ongoing battle and honor patients who lost their fight.
"We've come a long way in creating awareness about the need for early detection, but as long as breast cancer is diagnosed, especially in the later stages, we know we all have work to do," said Ashley Dickinson, the hospital's president and CEO.