LAPORTE — A return-to-normal Santa Parade in downtown LaPorte on Saturday seemed more popular than ever with kids darting out for candy and sitting on the lap of Santa Claus.
Despite the cold, the good-sized, bundled-up crowd along Lincolnway appeared delighted not to be confined to vehicles while driving by stationary units as was the case for last year's event. 
Melissa Brock, holding her daughter, Layla, smiled when her nieces Kinsley, 5, and Kendall, 6, were first to hug Santa Claus after the parade when he came down from the top of a fire truck.
"We were excited. We didn't think they were allowed to so that was really nice," Brock said.
Santa marched over to his chalet at Plaza 618 and had a seat next to Mrs. Claus.
He visited with each of the children waiting in a line of close to 100 people.
Last year, Santa and the children were separated from each other by plexiglass as a precaution against the virus.
Brittney Satoski, who grew up in the area, traveled from her home near Indianapolis with her children Payson, Johnny and Sophia.
They were the first in line to visit with Santa, as they are every year, by showing up about hour before the start of the parade.
"The kids love it," she said.
The parade consisted of nearly 30 units including a team of horses owned by Mike Roebuck, who has a farm near Rolling Prairie.
Roebuck held his great-grandson on a horse while riding with his children and grandchildren.
Diana Adams gave out candy from the passenger seat of a Polaris Slingshot, a convertible resembling a space-age race car.
The purple car pulled over and stopped beside the curb each time she was ready to hand out plastic bags full of candy to kids rushing toward her.
"We love the kids and we love the whole parade," Adams said. "We just like giving back to the town. It's just what we do,"
Among those walking the route were a reindeer anda  snowman along with Parker, a cartoon character-like mascot for the park department.
Tabitha Aguilar, an administrative assistant at the park department, said Parker goes to a lot of fun events throughout the year.
"He loves coming and seeing all of the kids," she said.
Brett Binversie, the organizer of the parade on behalf of the city, said he could not be happier with the public's response to the parade.
"We all realize we're still in touchy times, but we're glad to return some normalcy to people's live and have a great time here," he said.
Gallery: Orak Shrine Circus showcases acrobats, clowns and more
112821-nws-circus 21.jpg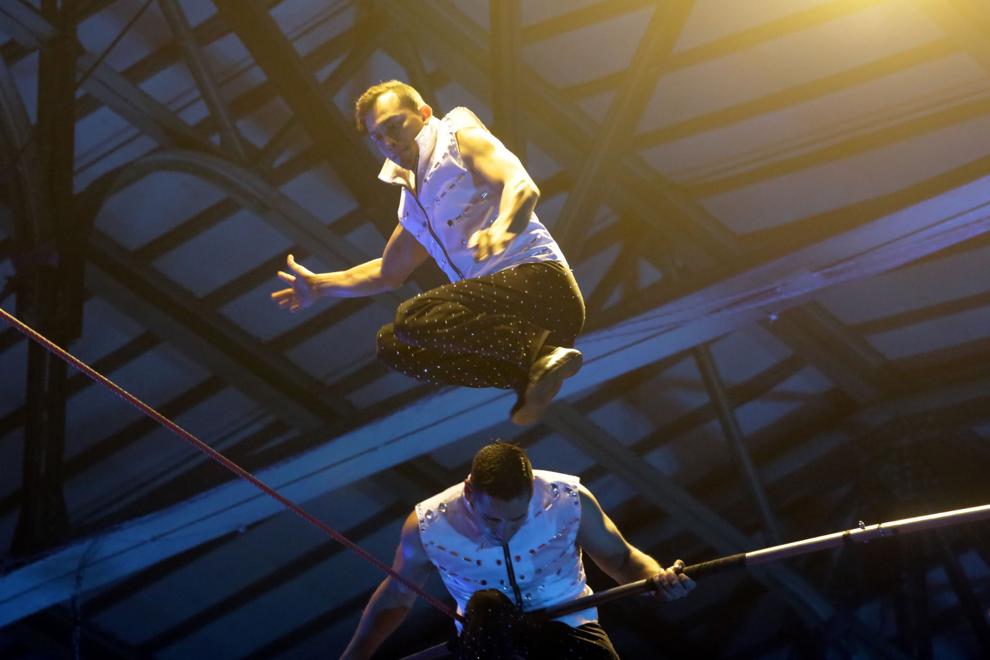 112821-nws-circus 7.jpg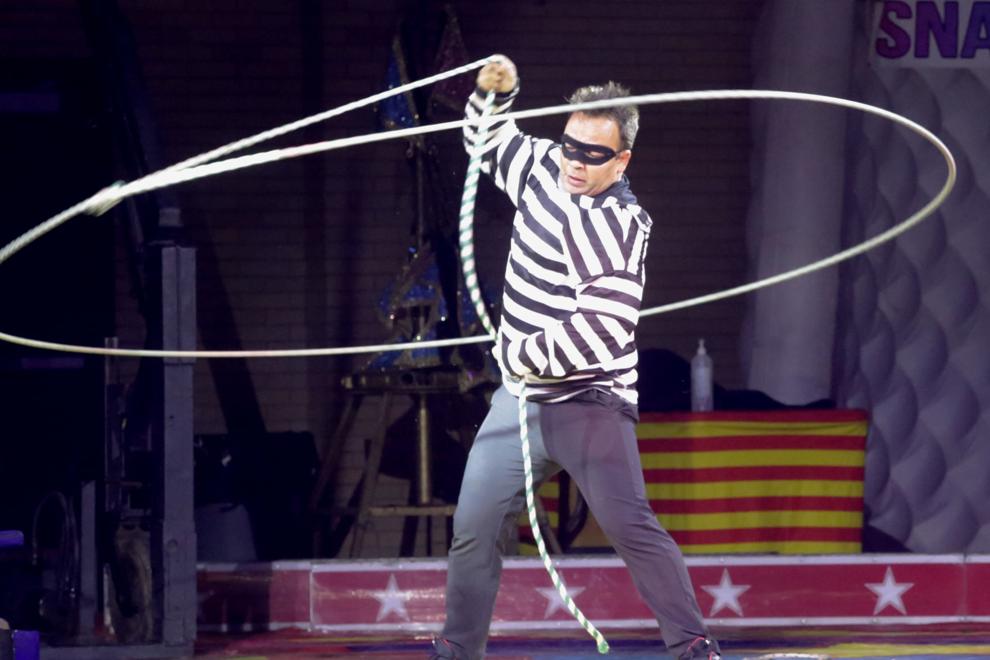 112821-nws-circus 19.jpg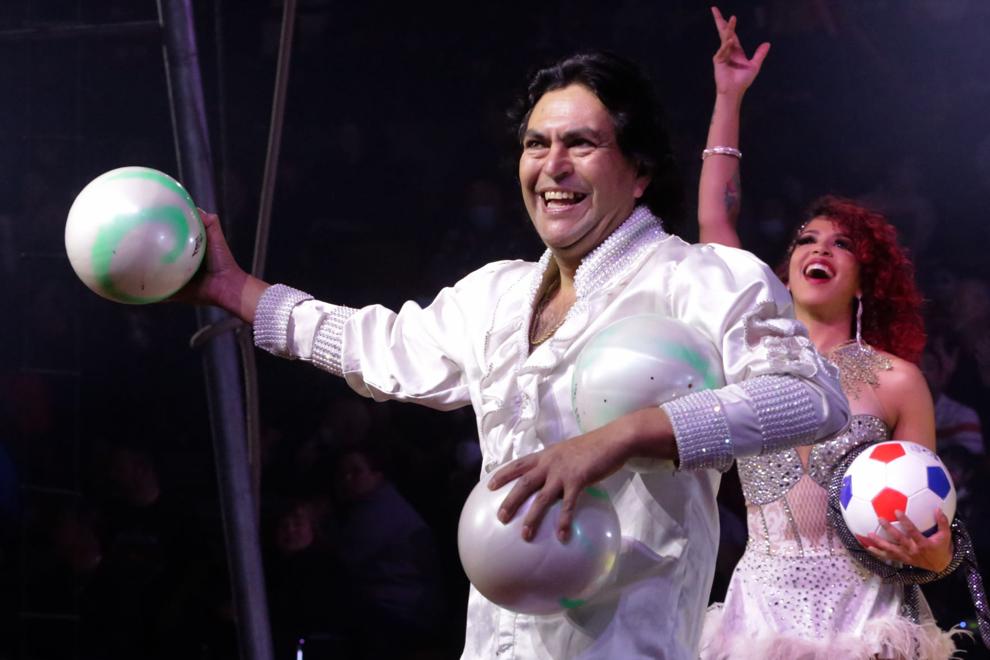 112821-nws-circus 20.jpg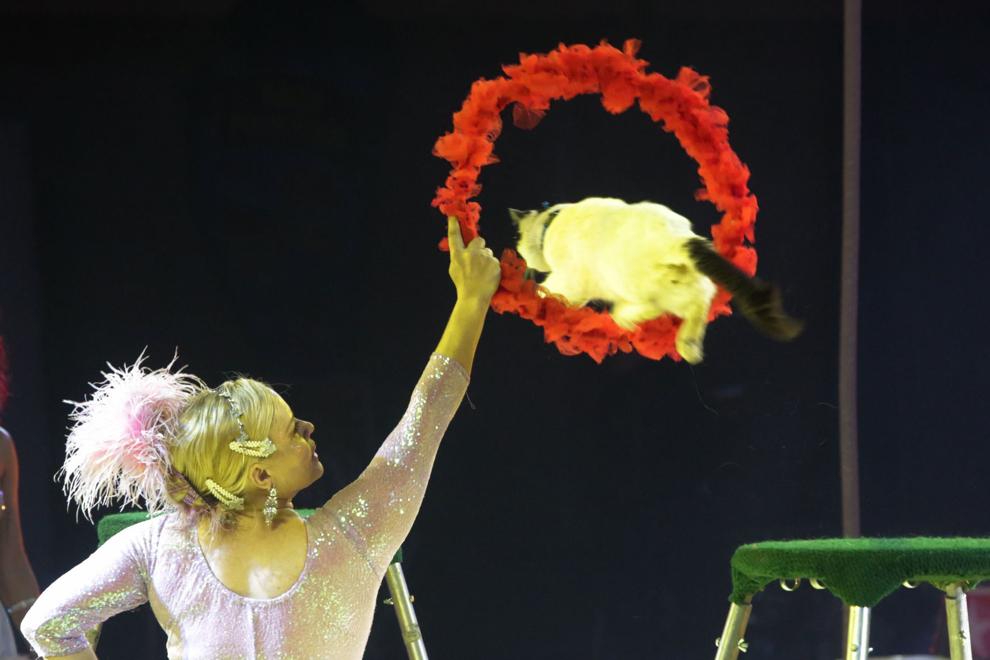 112821-nws-circus 4.jpg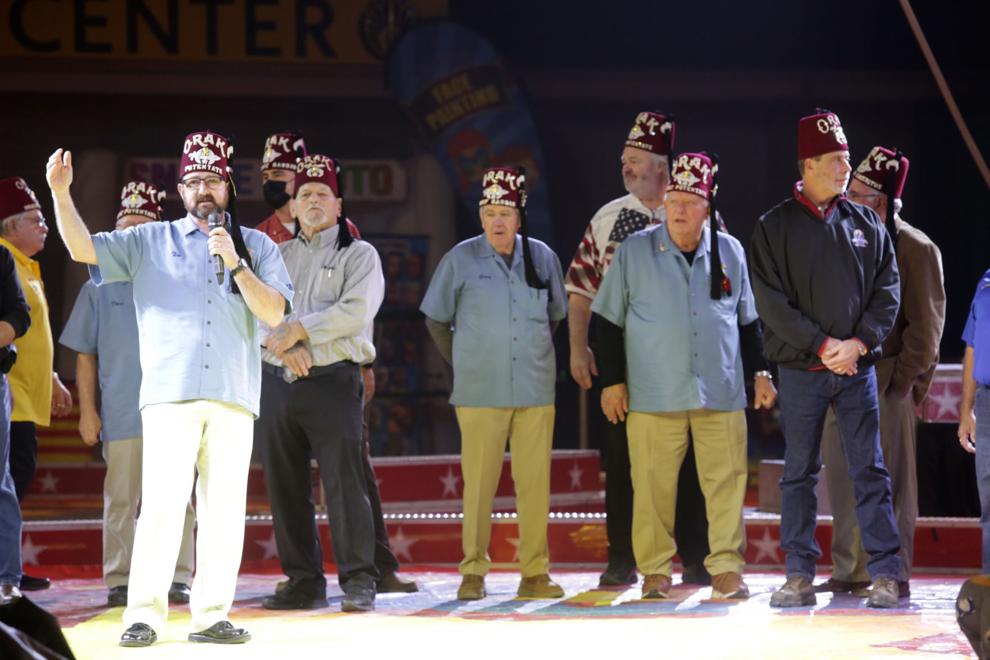 112821-nws-circus 13.jpg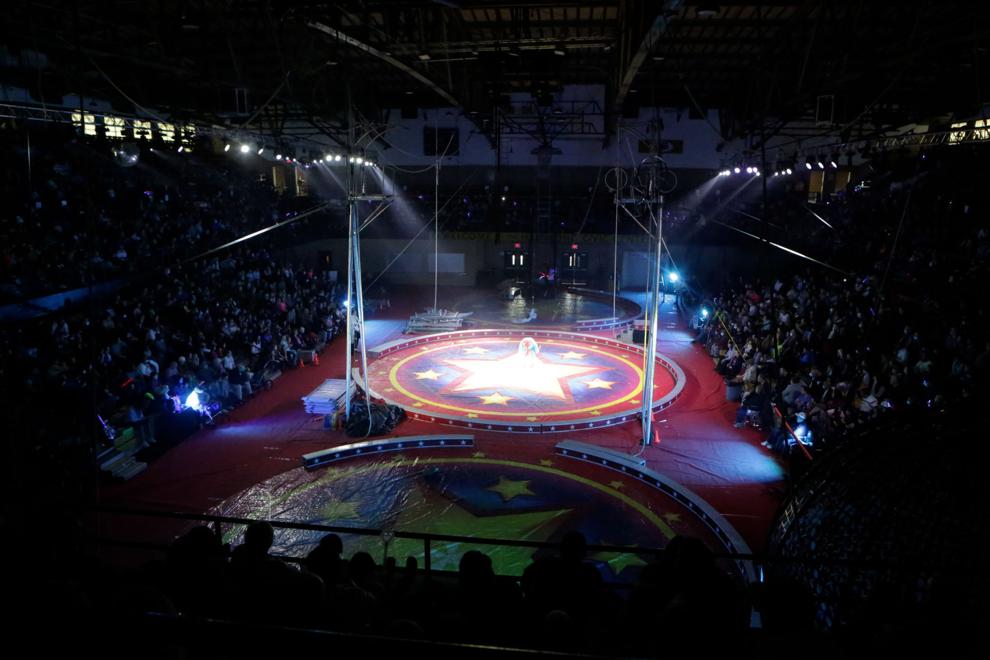 112821-nws-circus 23.jpg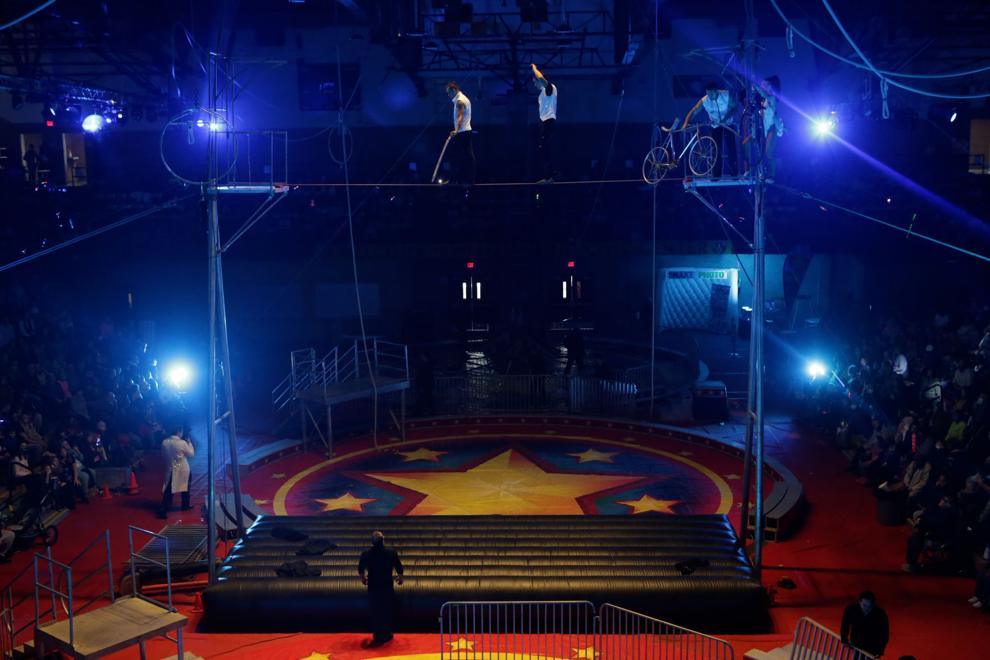 112821-nws-circus 1.jpg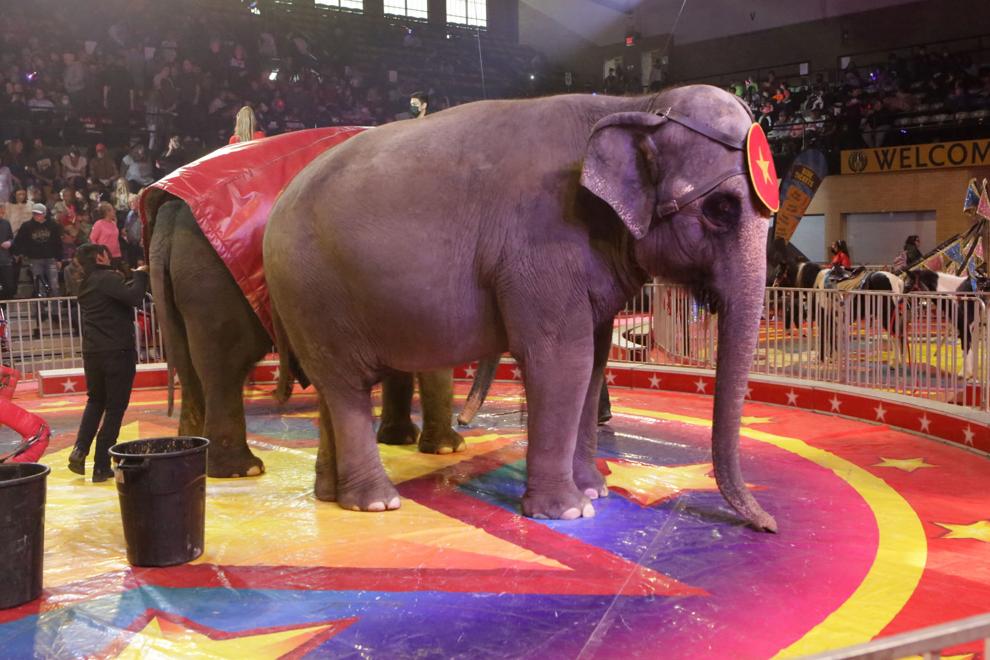 112821-nws-circus 11.jpg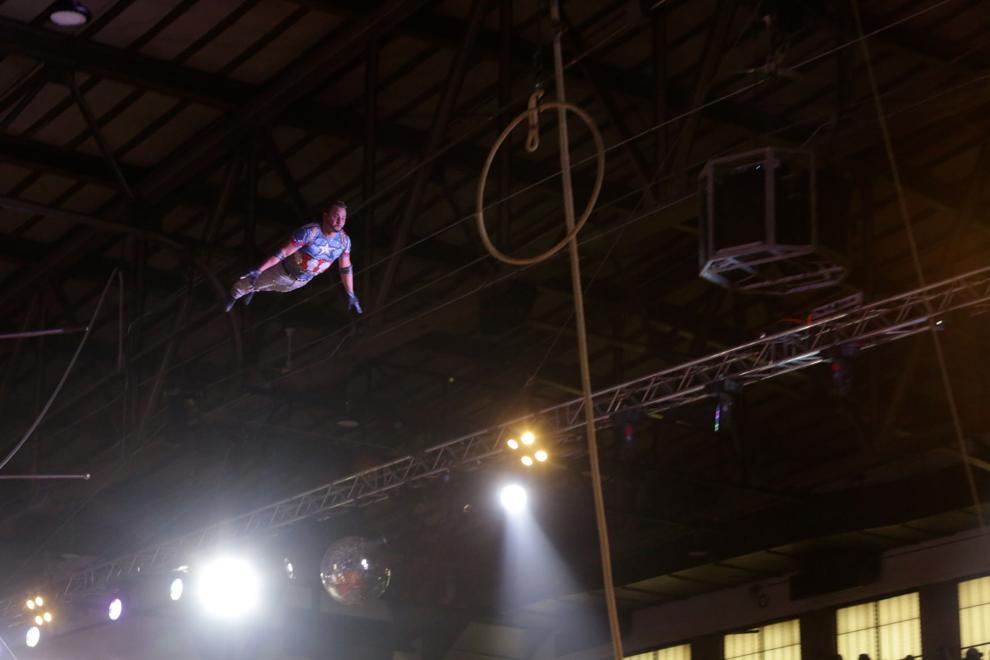 112821-nws-circus 15.jpg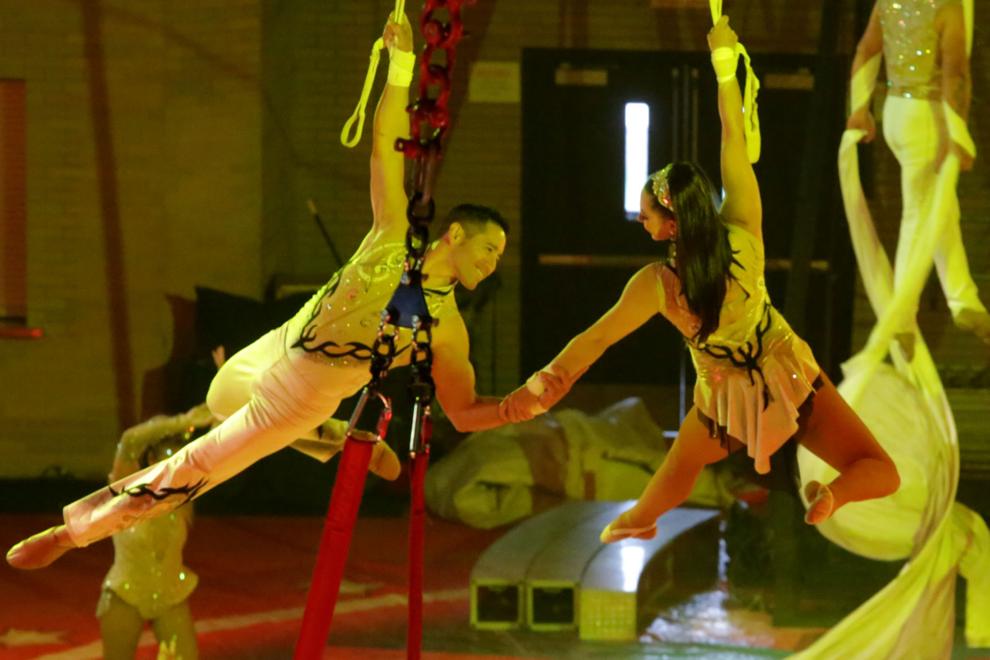 112821-nws-circus 18.jpg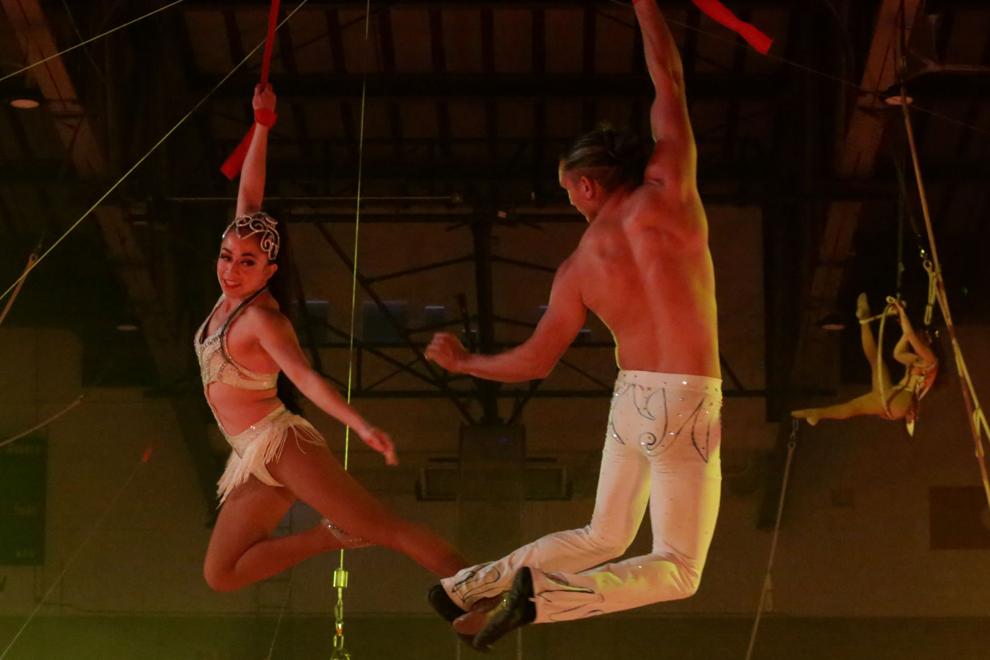 112821-nws-circus 8.jpg