LaPORTE — Except for a short verbal exchange with supporters of President Donald Trump, a Black Lives Matter demonstration Friday in LaPorte went peacefully.
Upwards of 500 people gathered outside the courthouse then marched up and down the sidewalk of the U.S. 35 overpass with about 70 police officers in the area keeping the peace.
"I can't breathe," the words uttered by George Floyd with the knee of a Minneapolis police officer on his neck before he died May 25, were among the phrases chanted to the honking of horns on vehicles passing by.
"All lives matter. That's a given but really it's the black lives right now that are really being effected and they're the ones that need our help," said Nate Styles, of LaPorte.
"It's time to stop the hatred," said Cassi Kring, of Knox.
Several men in camouflage holding what appeared to be assault rifles quietly made their way through the crowd on several occasions without incident.
More than a dozen people carrying Trump flags and banners showed up first about 11 a.m.
The BLM demonstration across the street began at 4 p.m. but a dozen of the protesters showed up before noon.
About an hour later, some of the BLM protesters walked across Lincolnway to where supporters of the president gathered.
There was taunting along with accusations of racism, but things calmed down not long after police made their presence known.
Jordan Olsen, of LaPorte, stayed on the Trump side for a while flashing signs reading "All Lives Don't Matter Until Black and Brown Lives Do Too" and "Justice for George. Justice for Blacks and Justice for Refugees."
Trump supporters like Spencer England, of LaPorte, denounced what happened to Floyd.
He also expressed support for peaceful protests along with the efforts of law enforcement and the president to get a handle on the rioting.
Pam Struebing, a Trump supporter and owner of Valley Hills Golf Course in Rolling Prairie, held a sign stating "Now Is The Time to Return to Jesus."
"I believe we're having all of this trouble in our land because people have left God. Everything is about money," Struebing said. "It's not about loving your neighbor and helping other people. It's a disgrace that has to be stopped."
Gallery: National unrest hits Region
Gallery: National unrest hits Region
Merrillville protest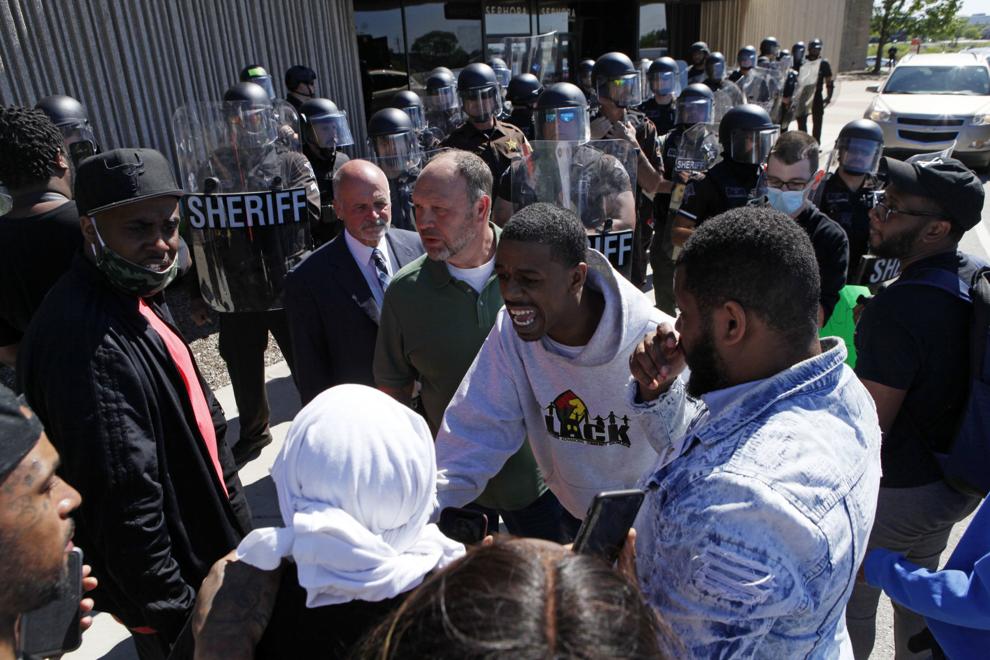 Hammond protests in solidarity with Minneapolis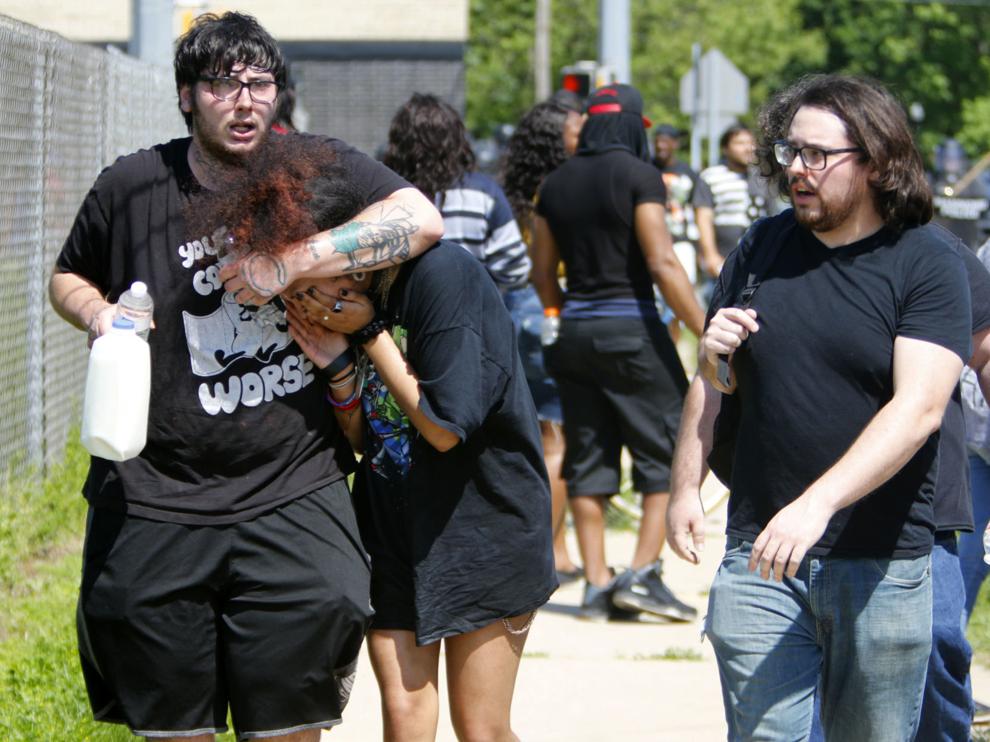 Lake Central peaceful protest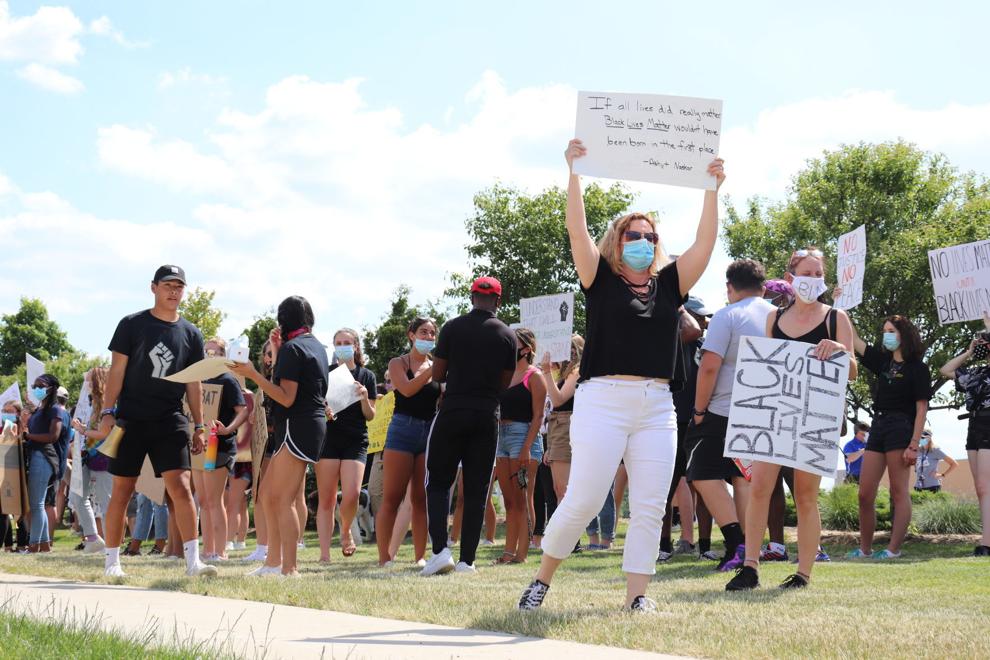 Lake Central peaceful protest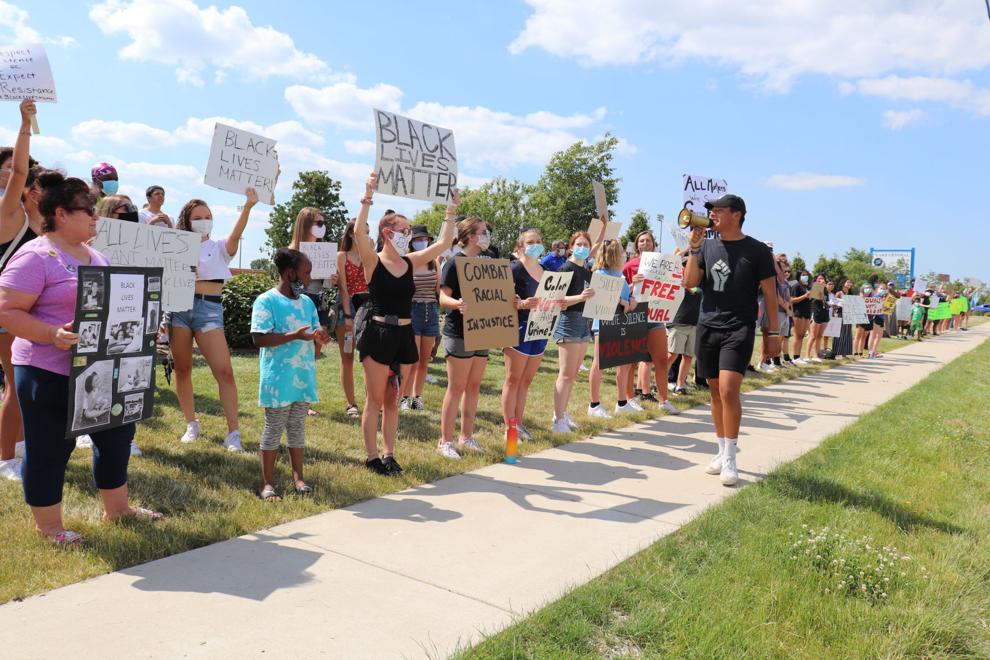 Lake Central peaceful protest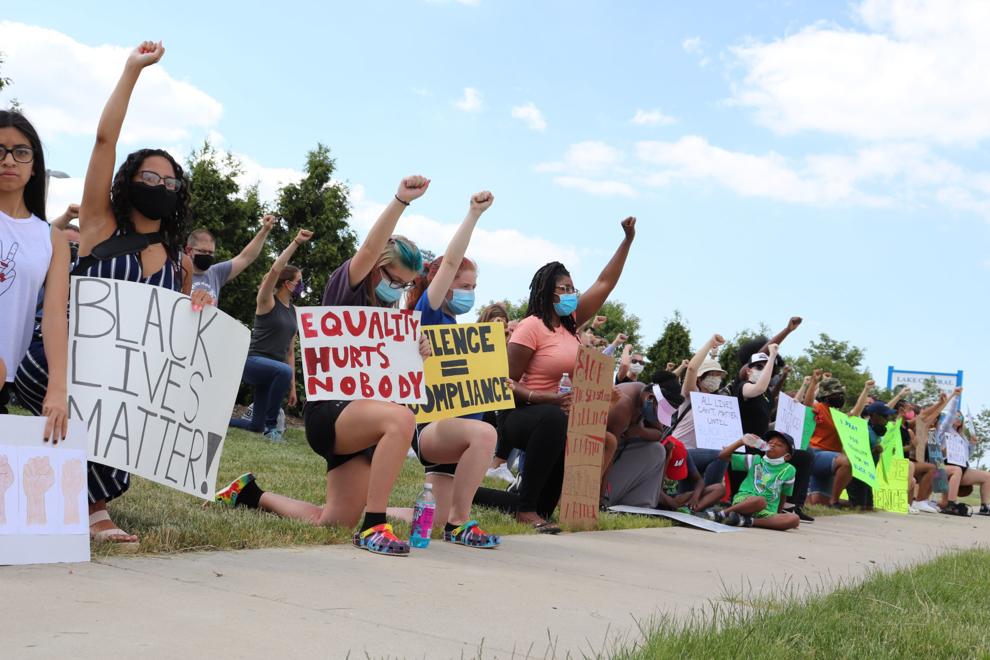 Lake Central peaceful protest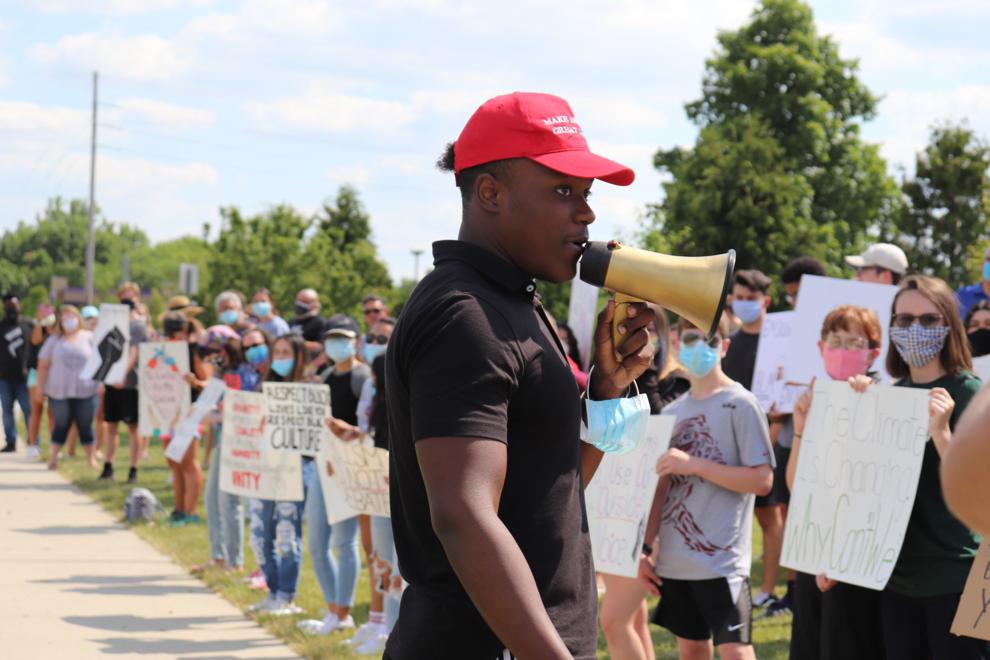 Valparaiso protest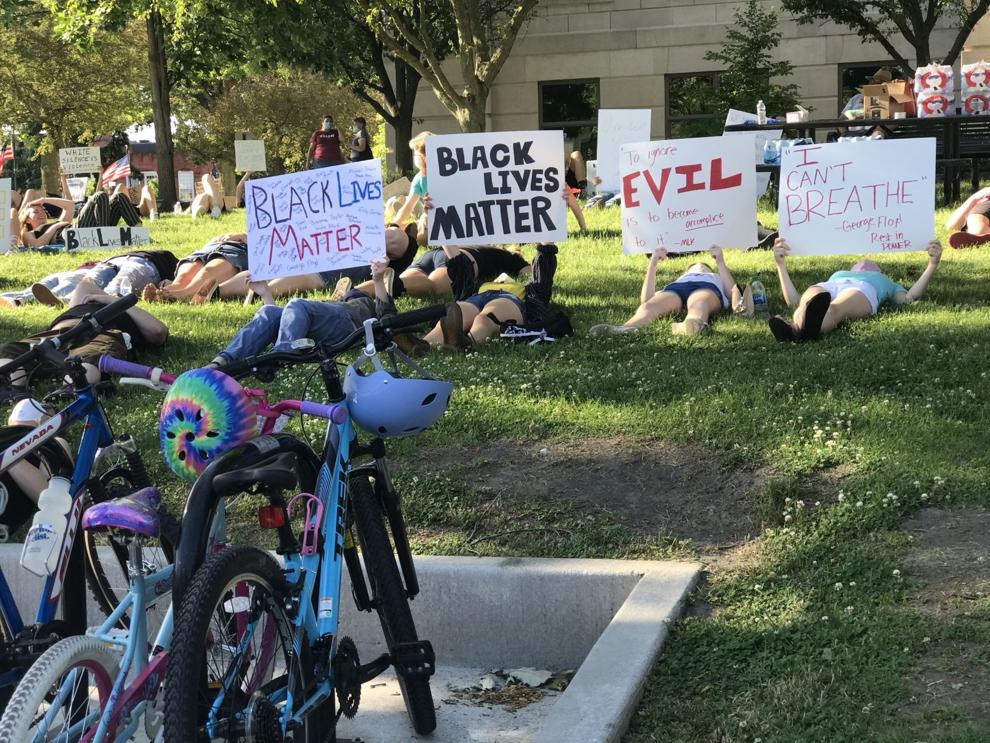 Valparaiso protest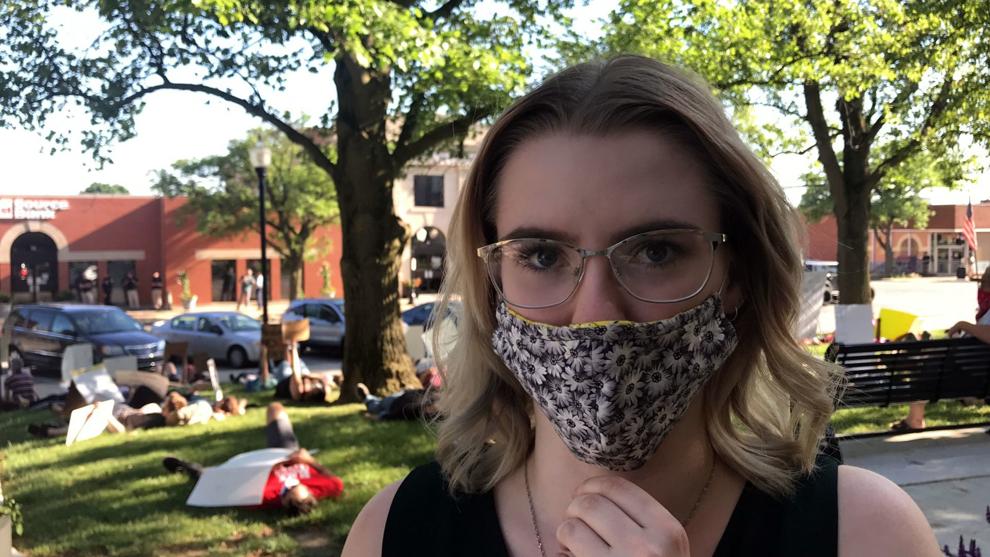 Valparaiso protest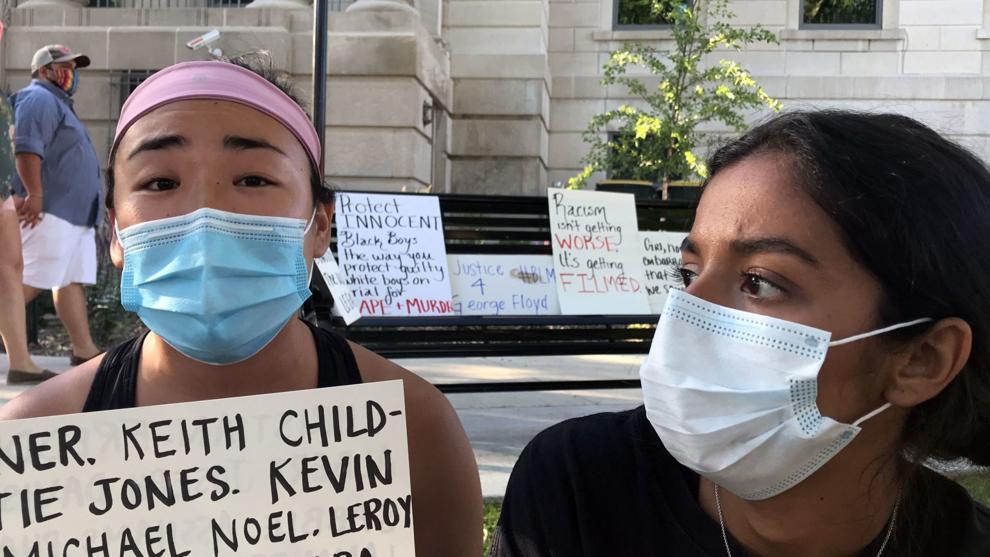 Valparaiso protest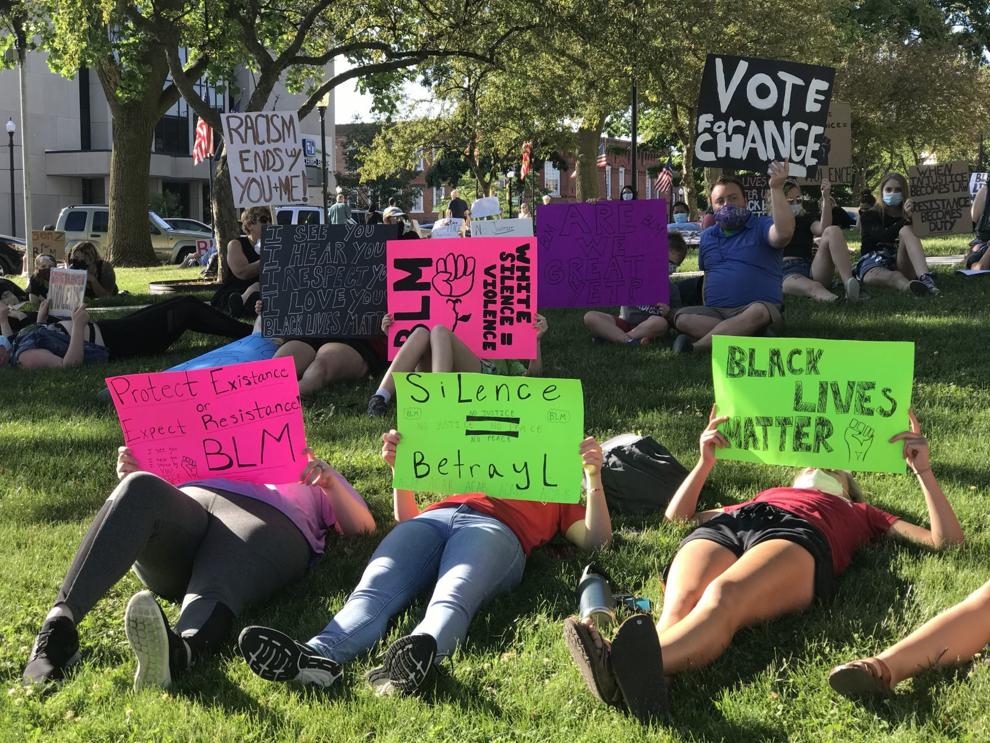 Valparaiso protest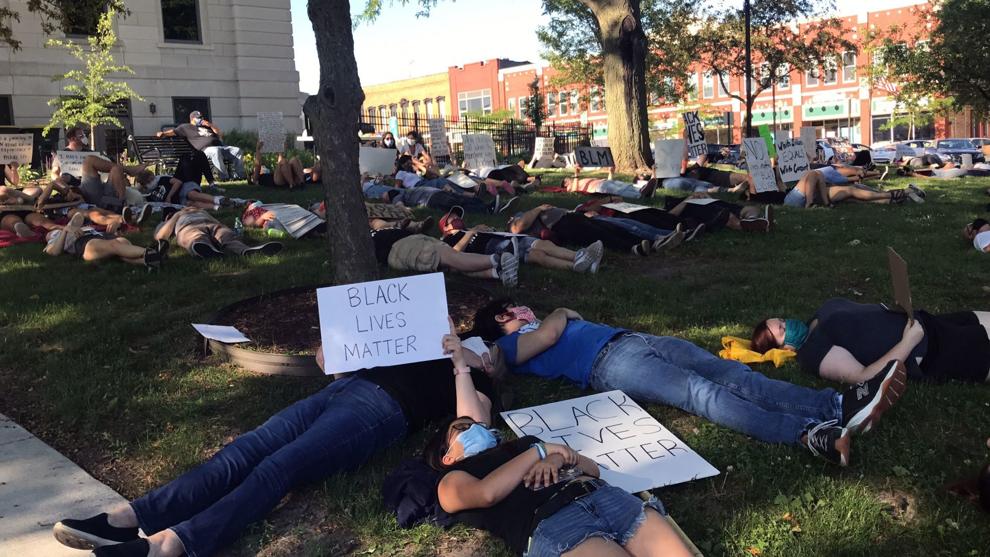 Lake Station Black Lives Matter protest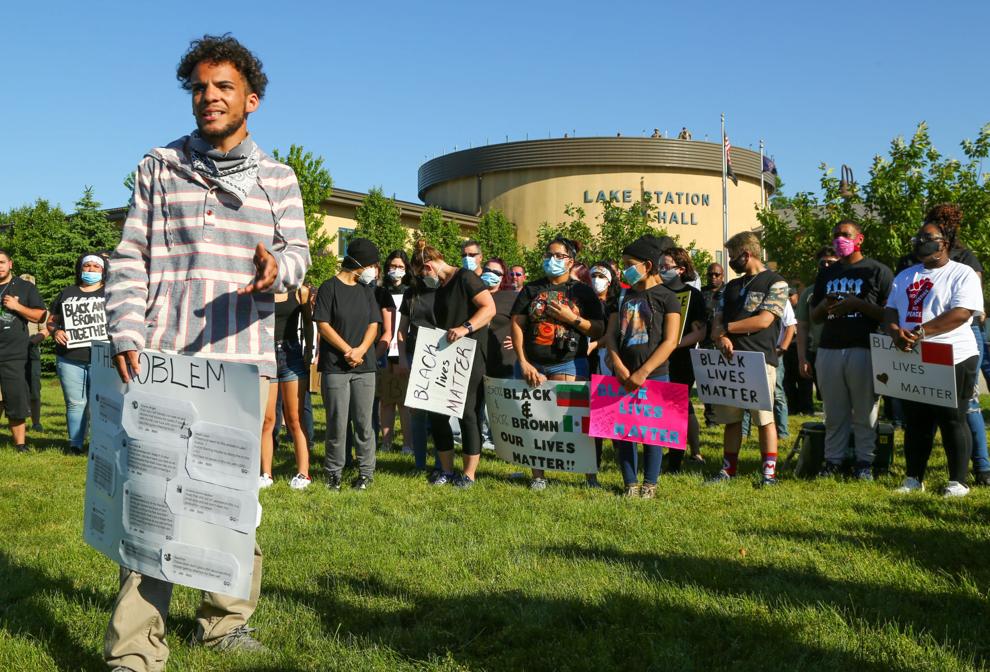 Lake Station Black Lives Matter protest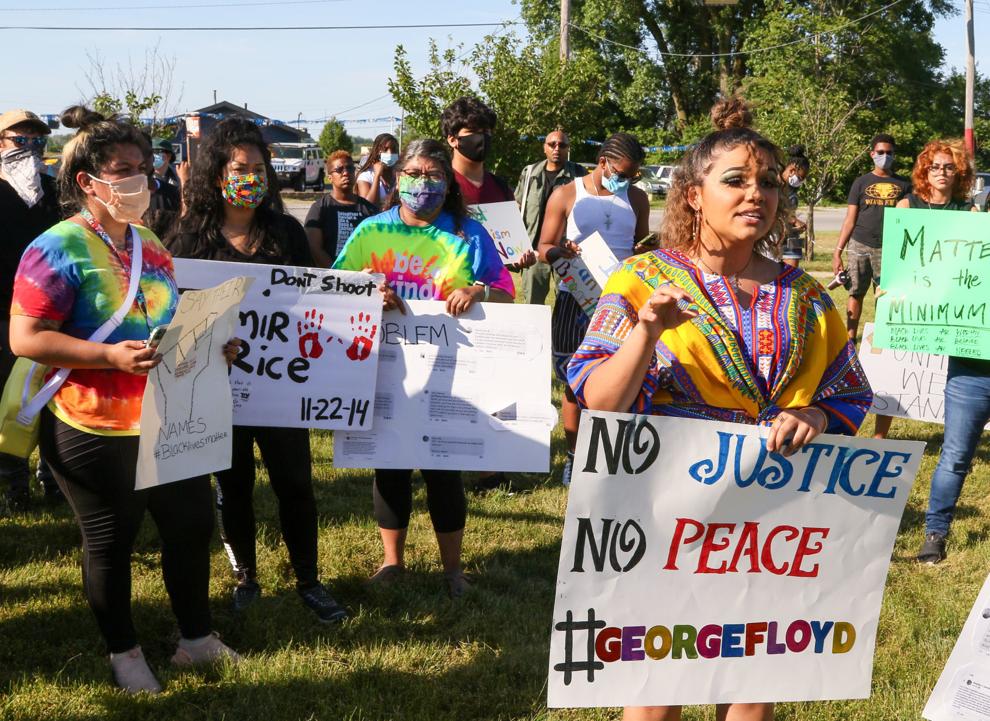 Baptist Ministers Conference of Gary and Vicinity protest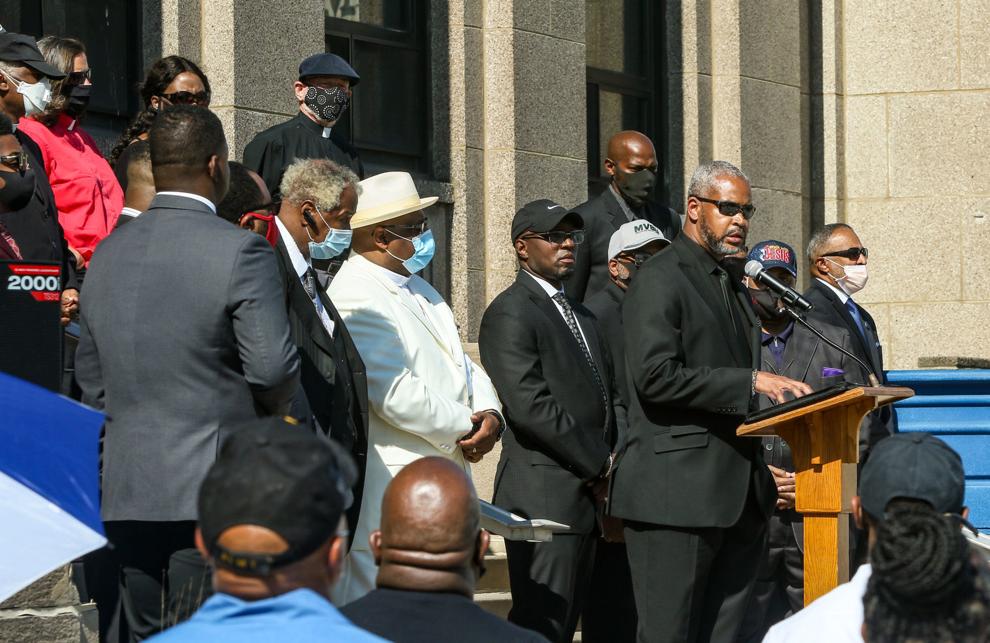 Lake Station Black Lives Matter protest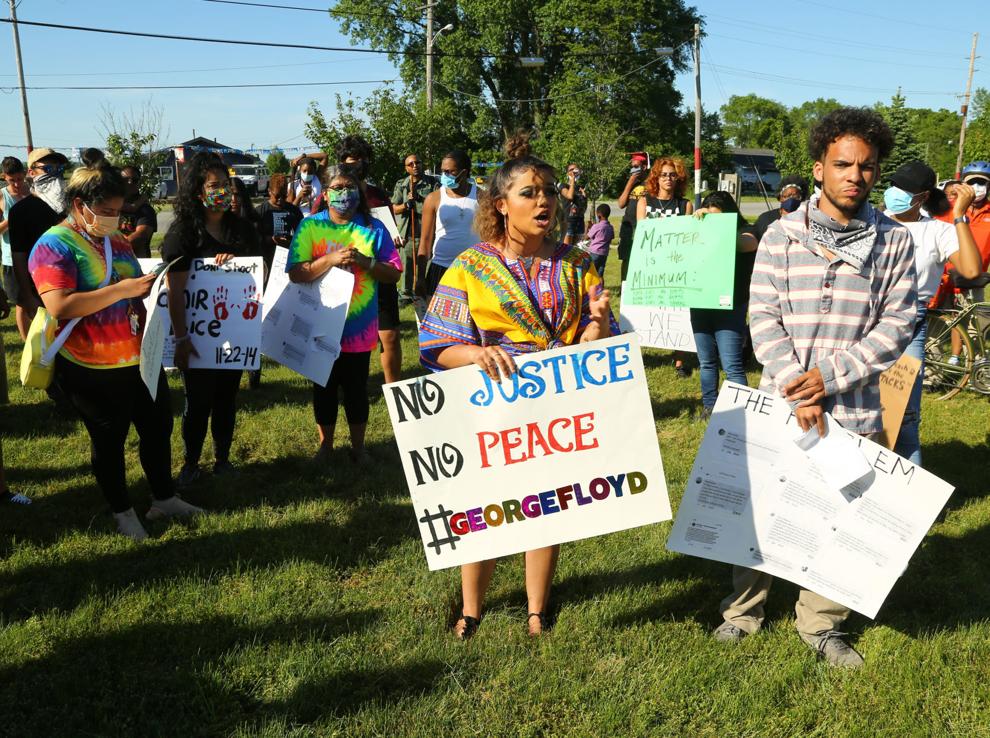 Baptist Ministers Conference of Gary and Vicinity protest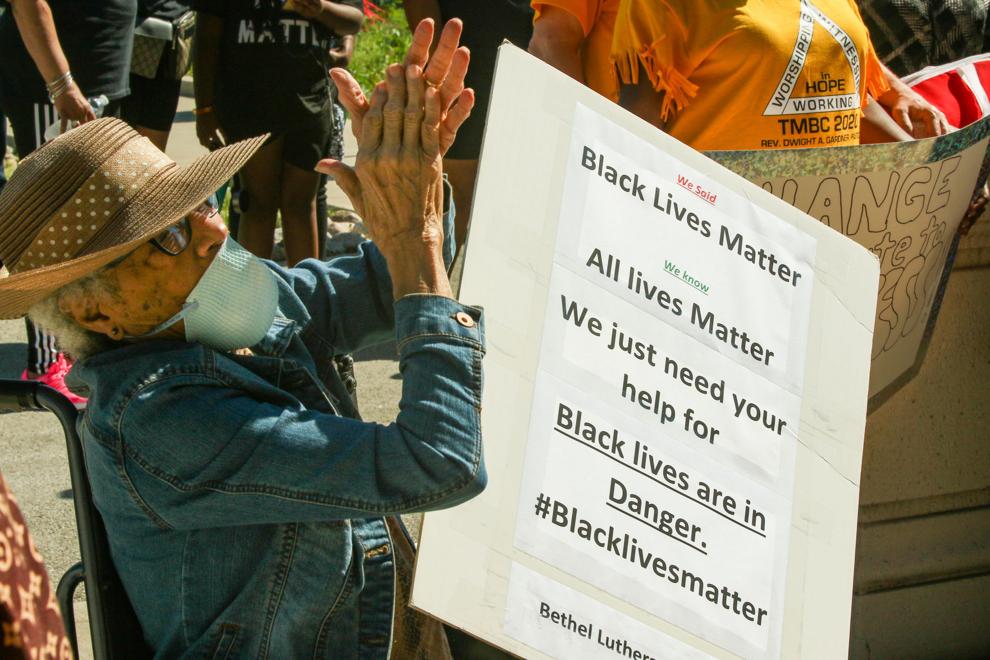 Lake Station Black Lives Matter protest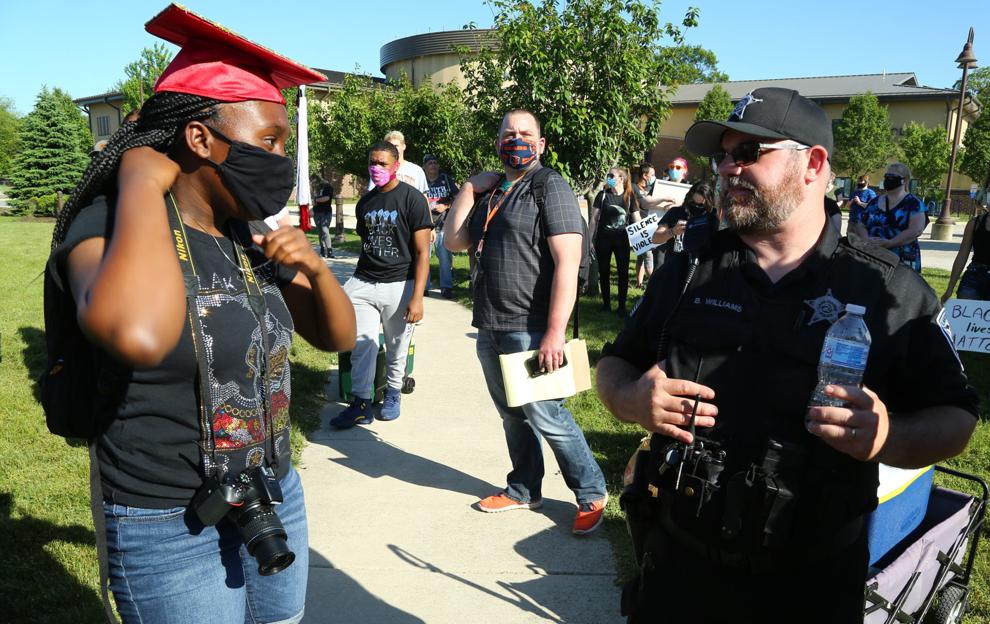 Lake Station Black Lives Matter protest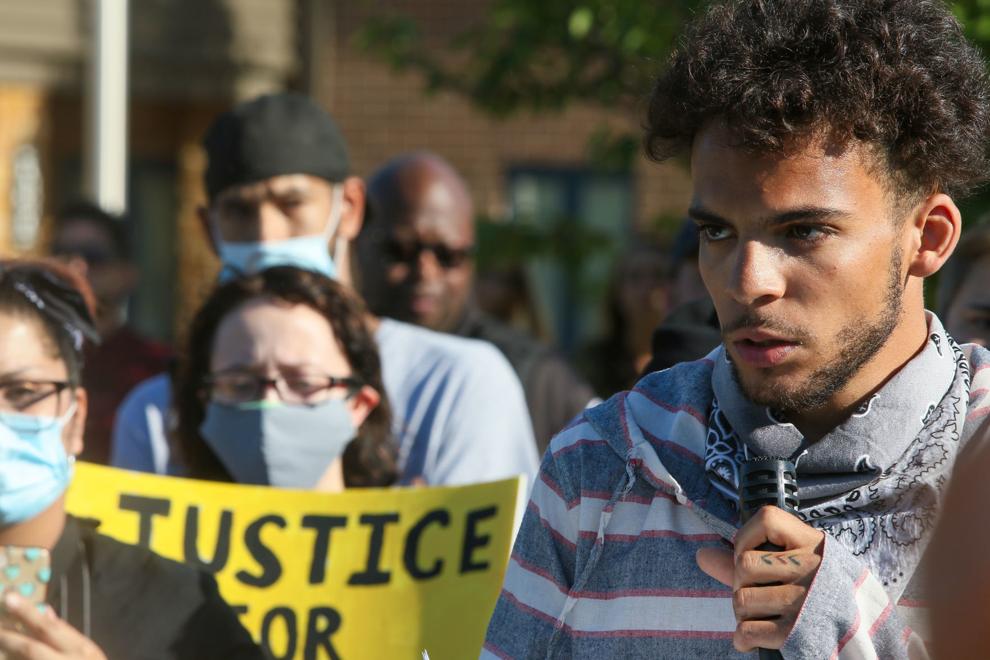 Baptist Ministers Conference of Gary and Vicinity protest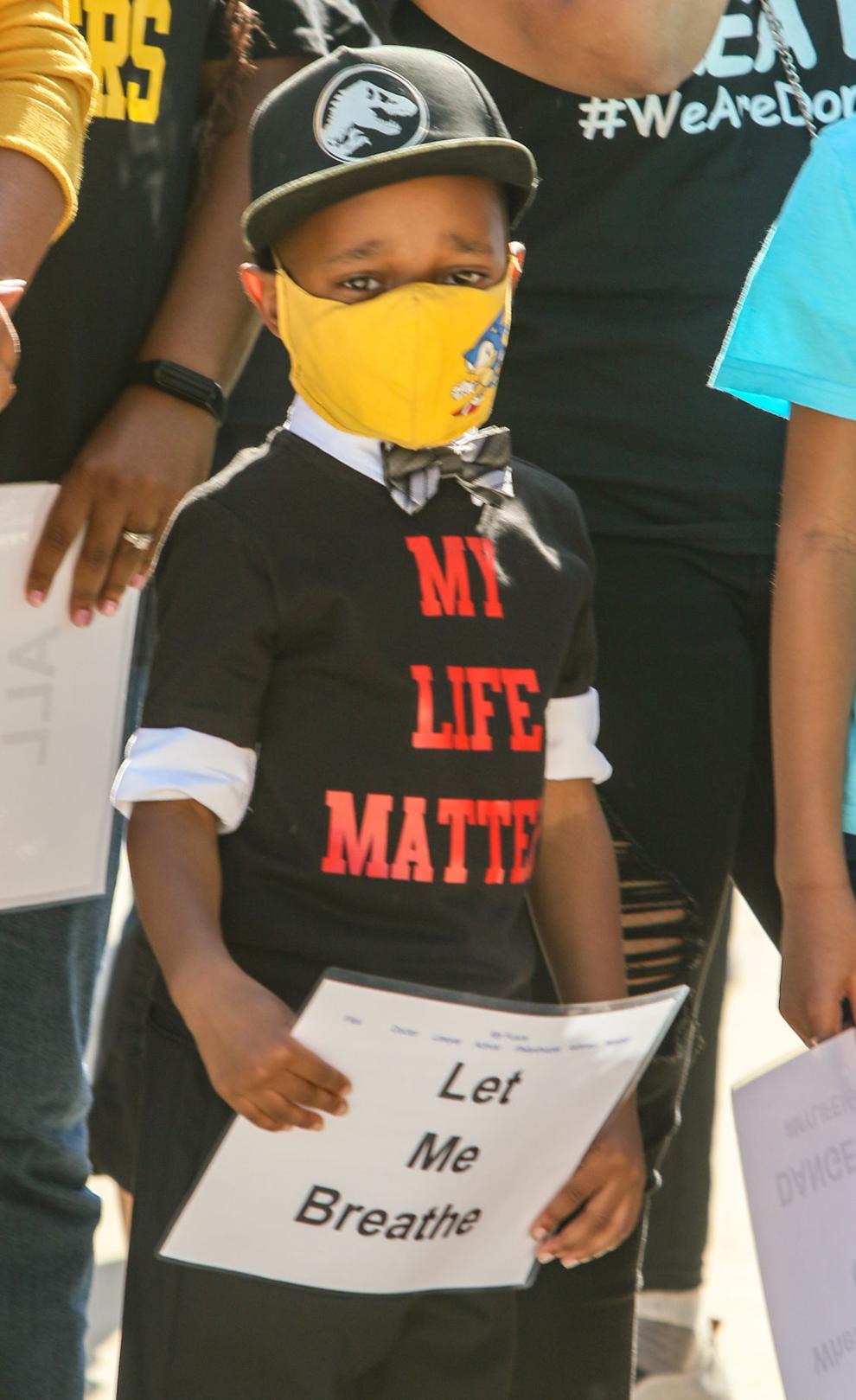 Lake Station Black Lives Matter protest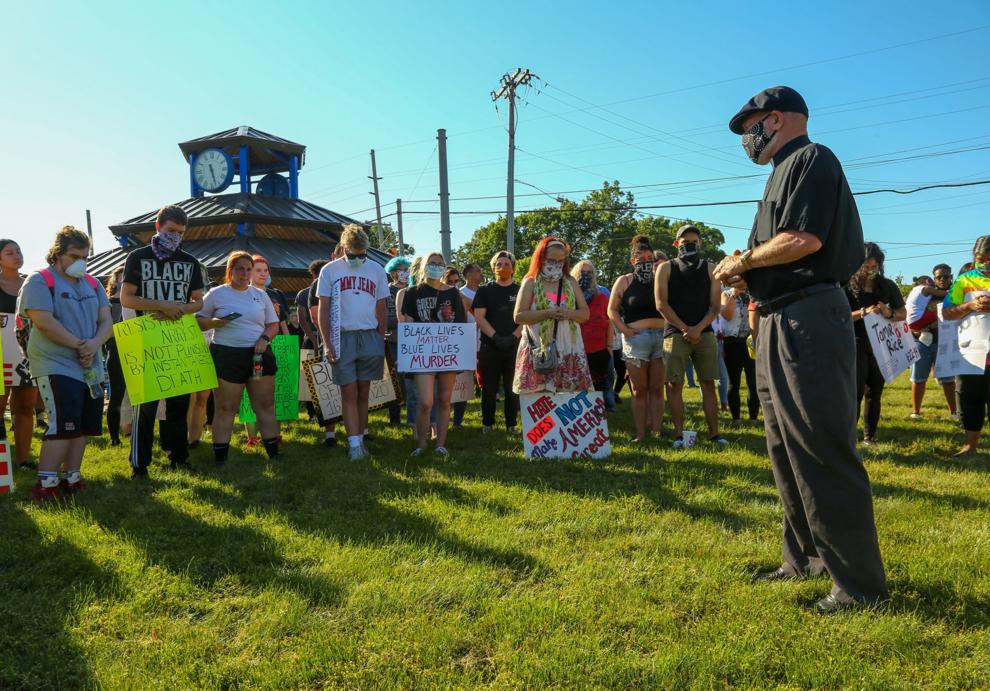 Baptist Ministers Conference of Gary and Vicinity protest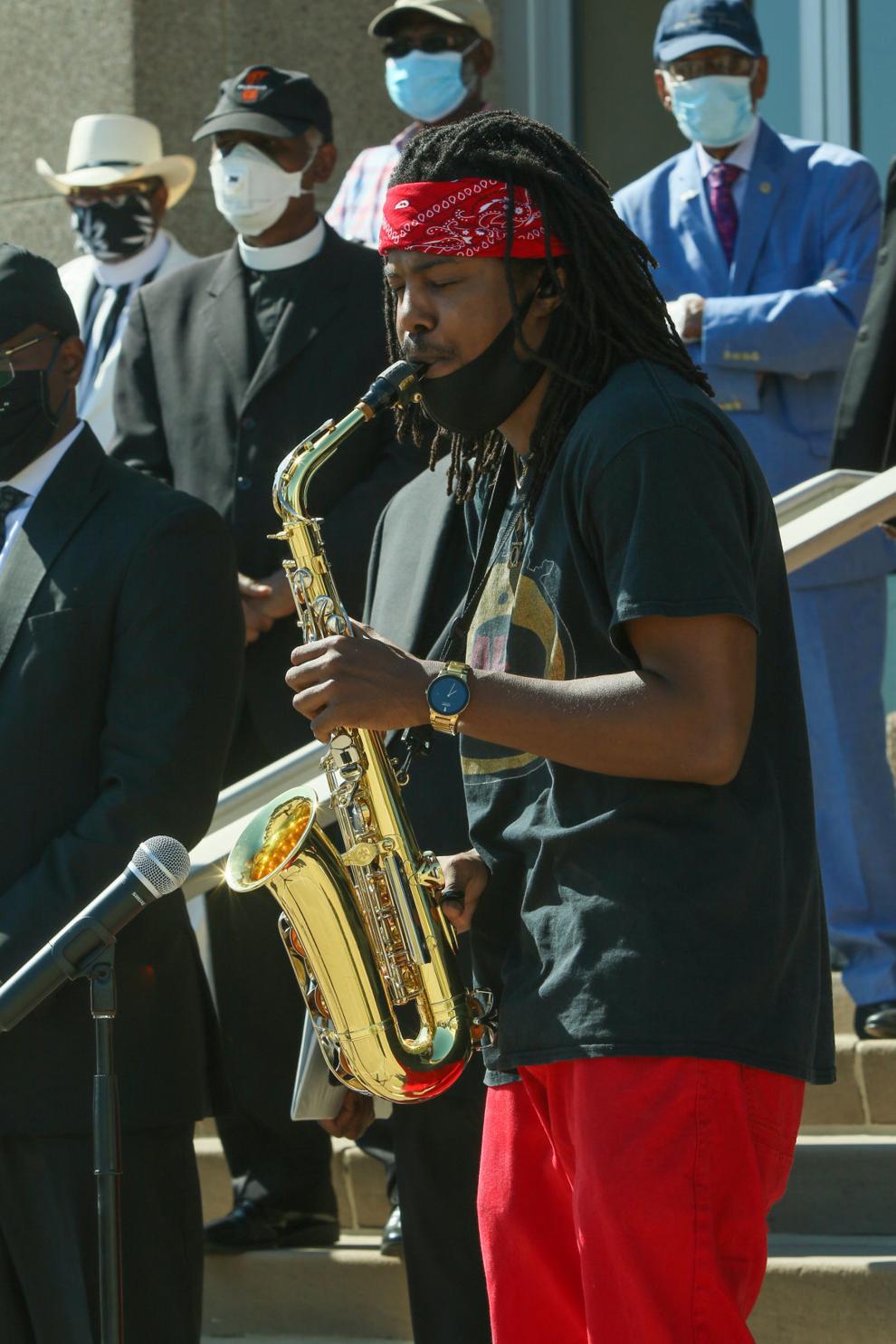 Baptist Ministers Conference of Gary and Vicinity protest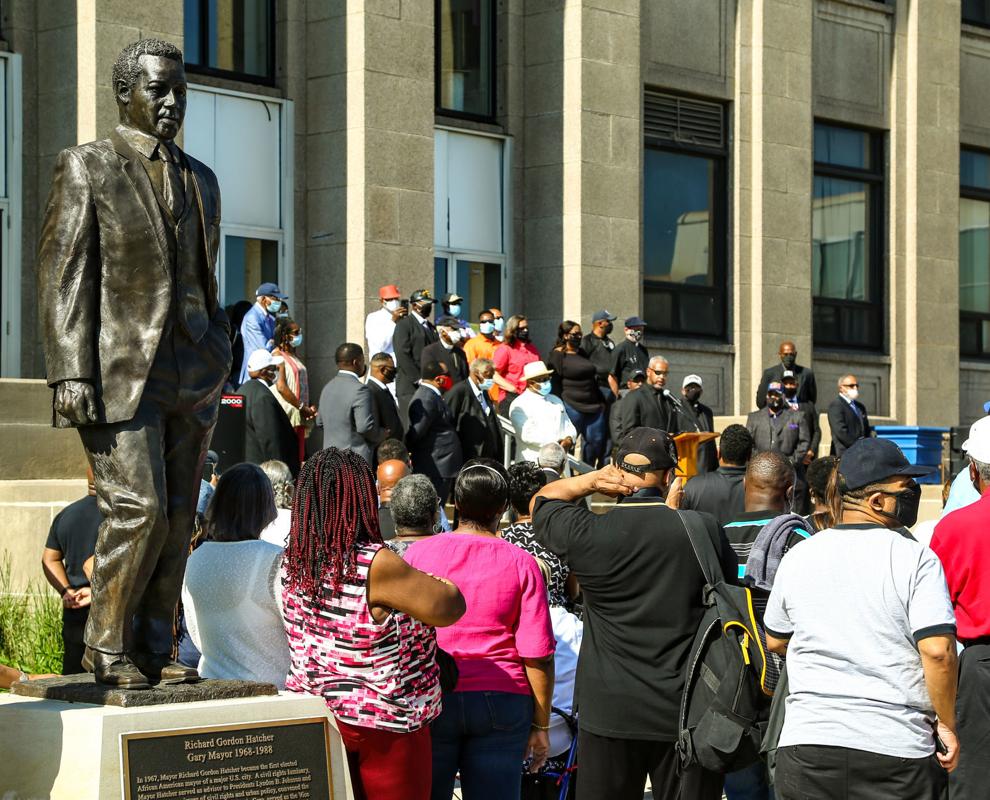 Griffith rally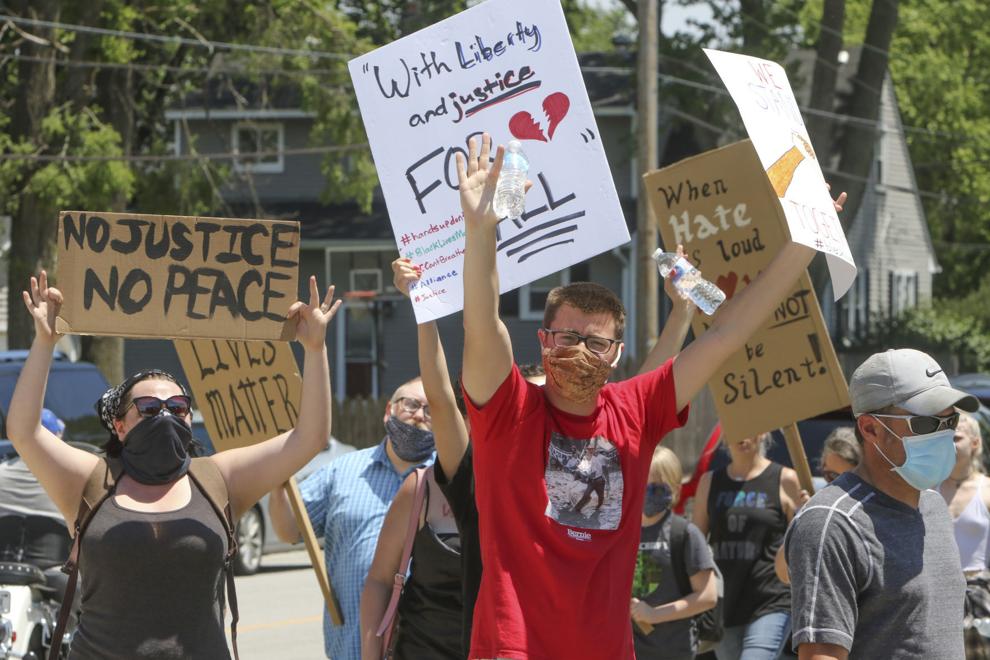 Griffith rally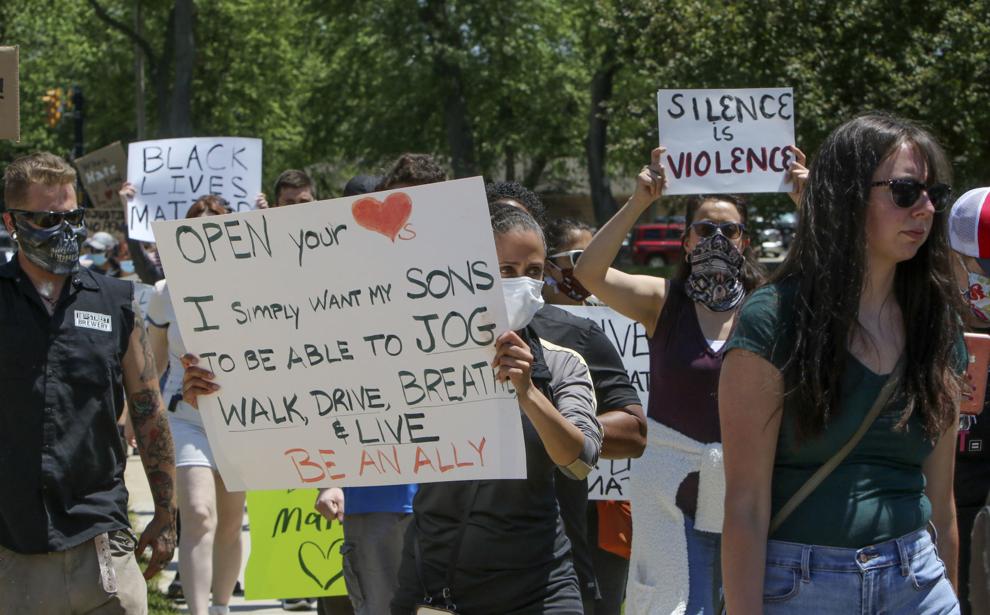 Griffith rally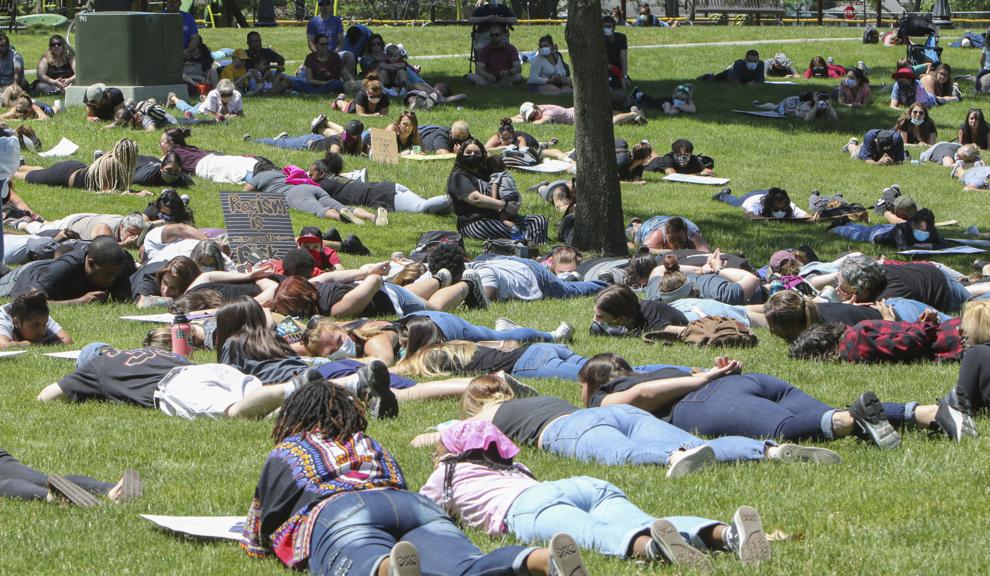 Griffith rally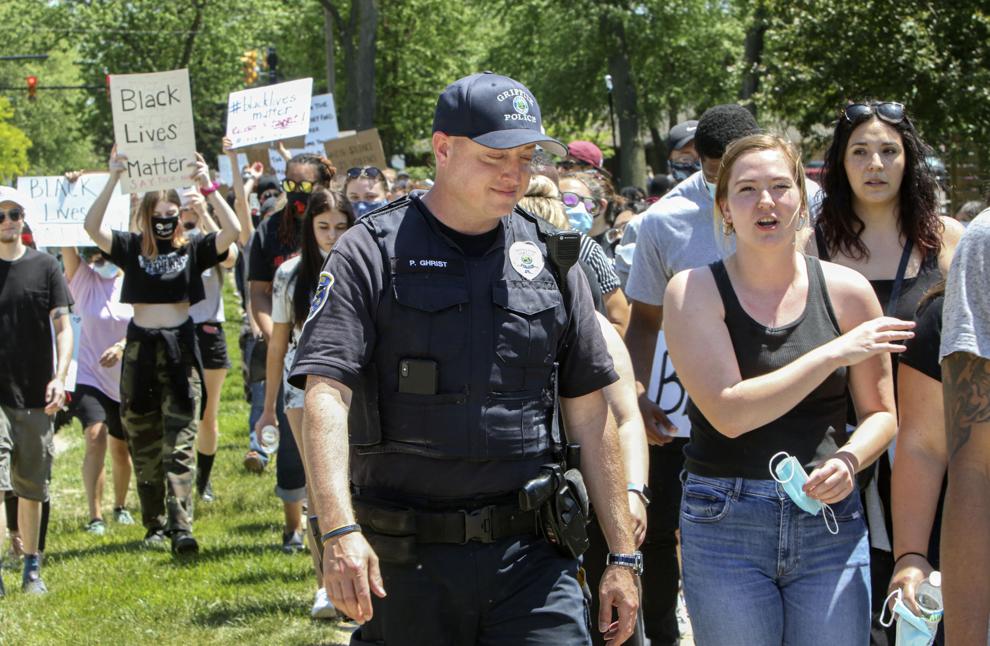 Griffith rally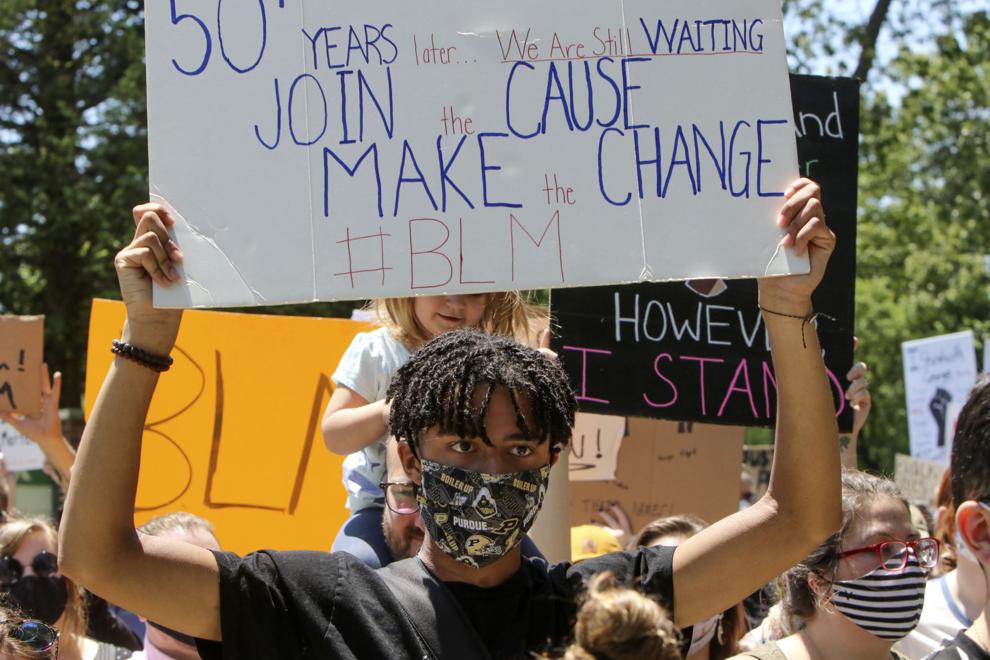 Griffith rally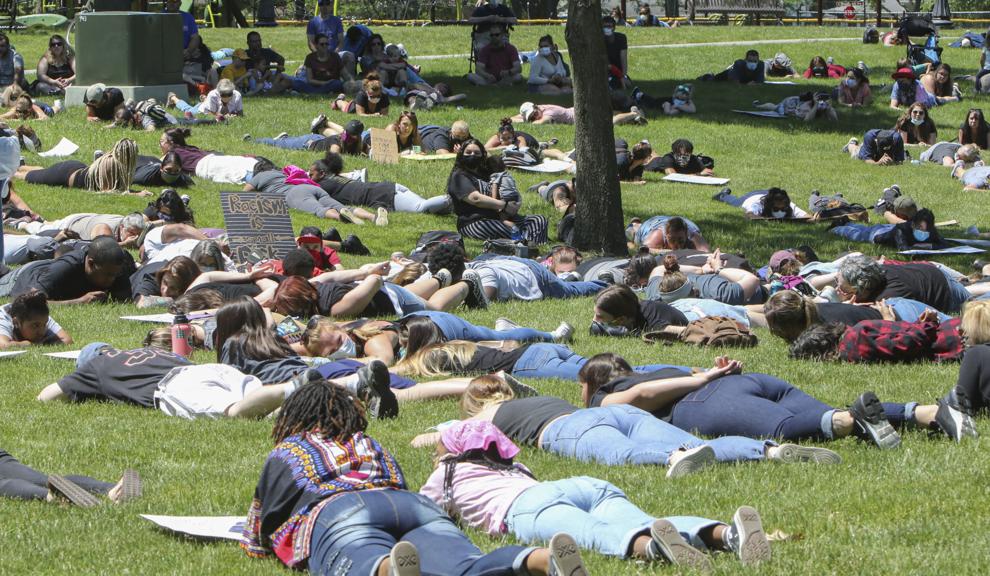 Griffith rally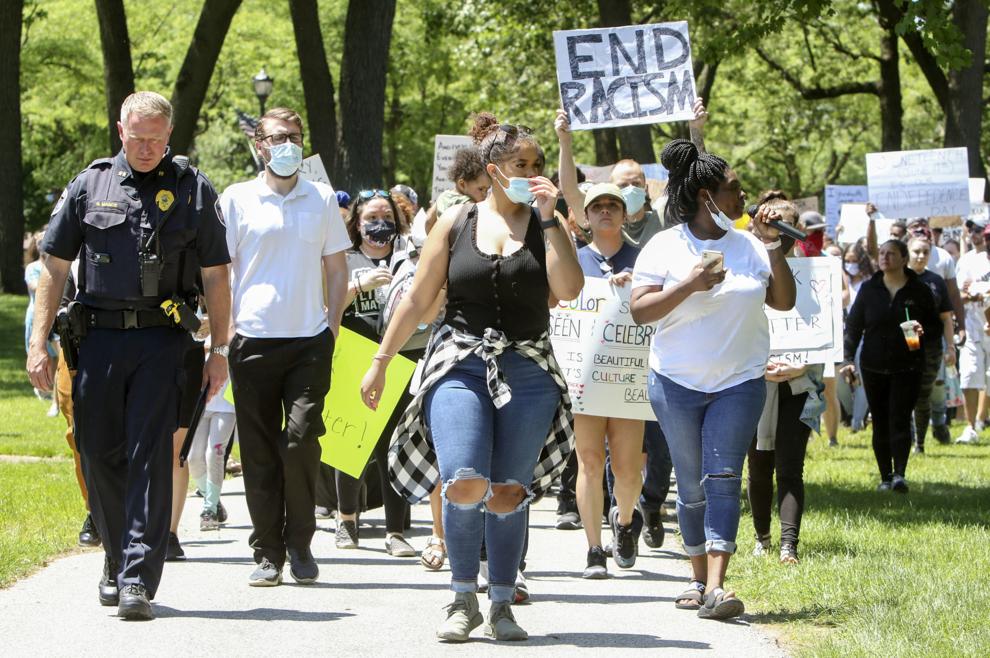 Griffith protest cell snap John Luke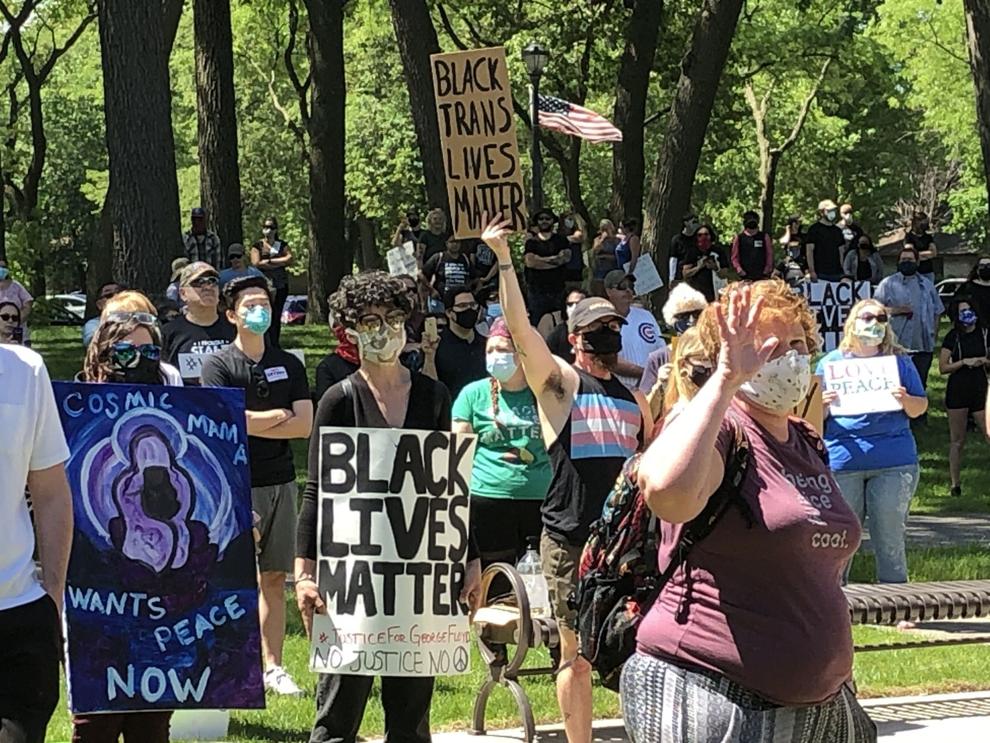 Valparaiso Black Lives Matter protest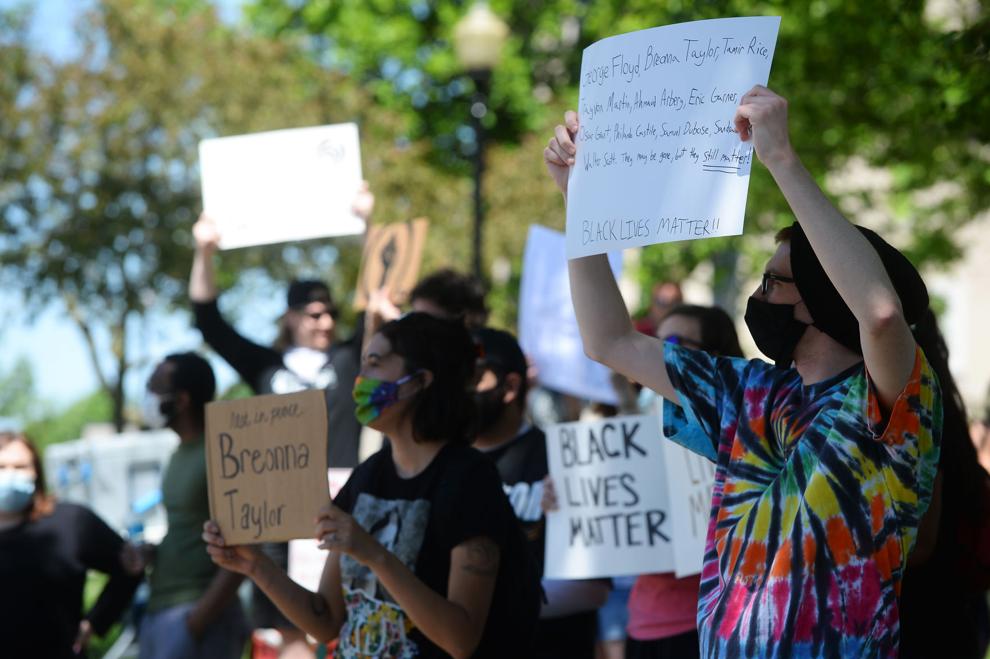 Valparaiso Black Lives Matter protest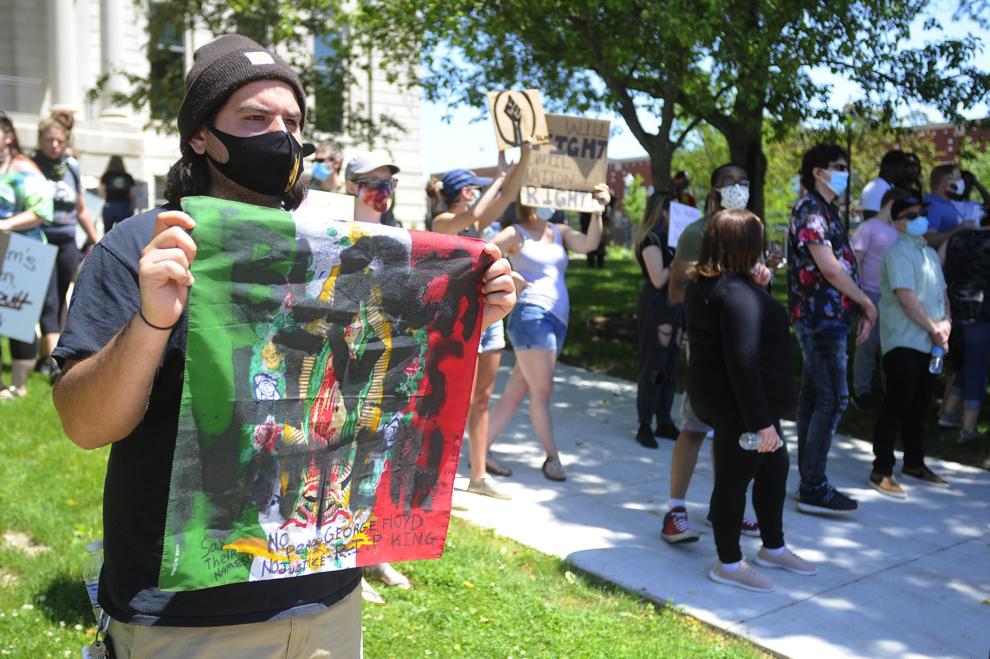 Valparaiso Black Lives Matter protest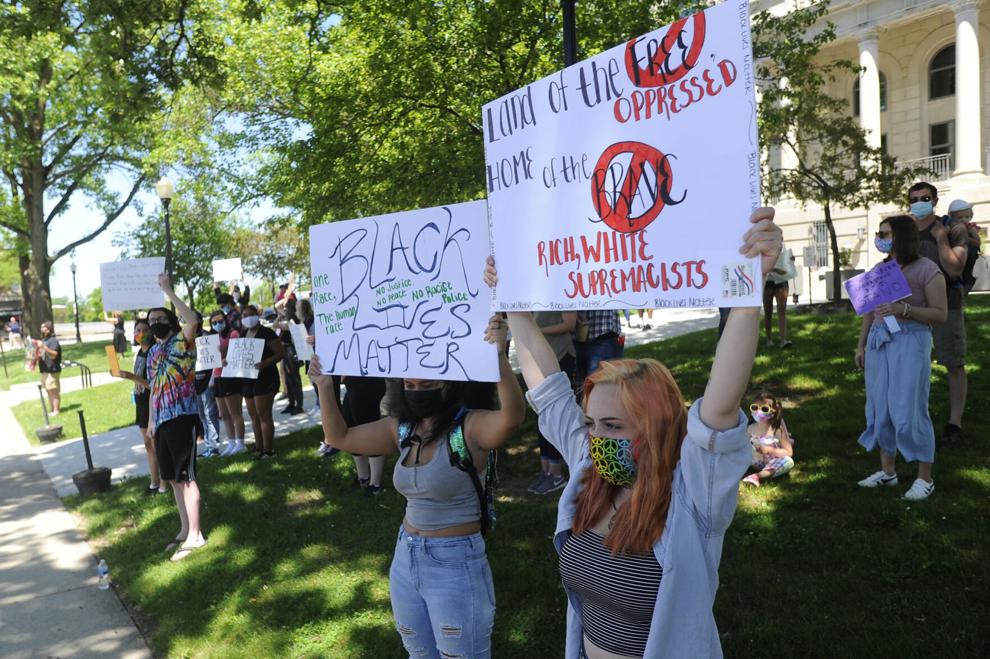 Valparaiso Black Lives Matter protest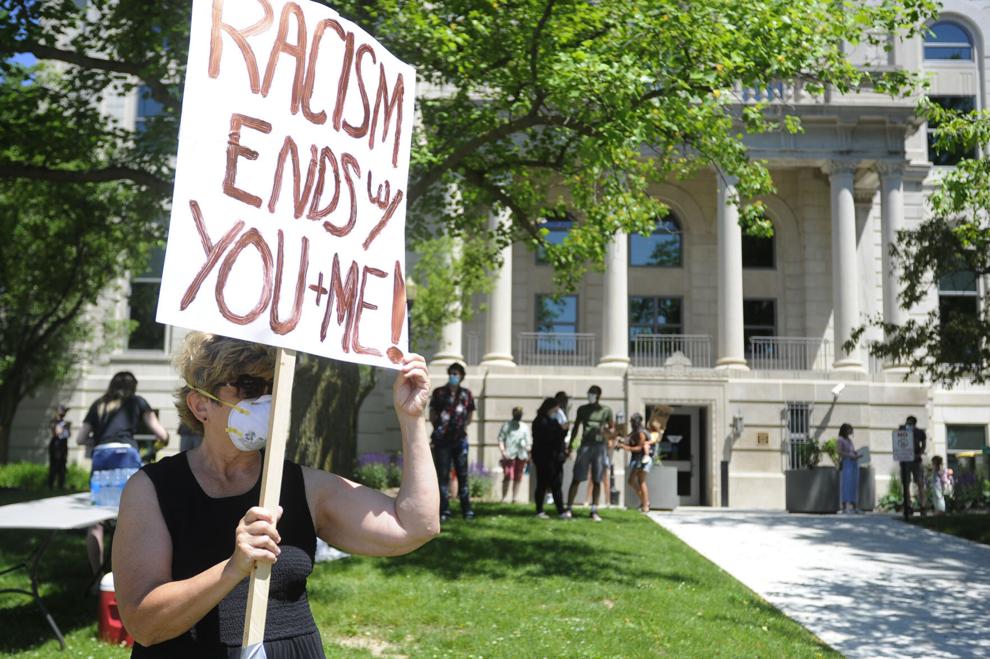 NWI residents gather in Crown Point in remembrance of Breonna Taylor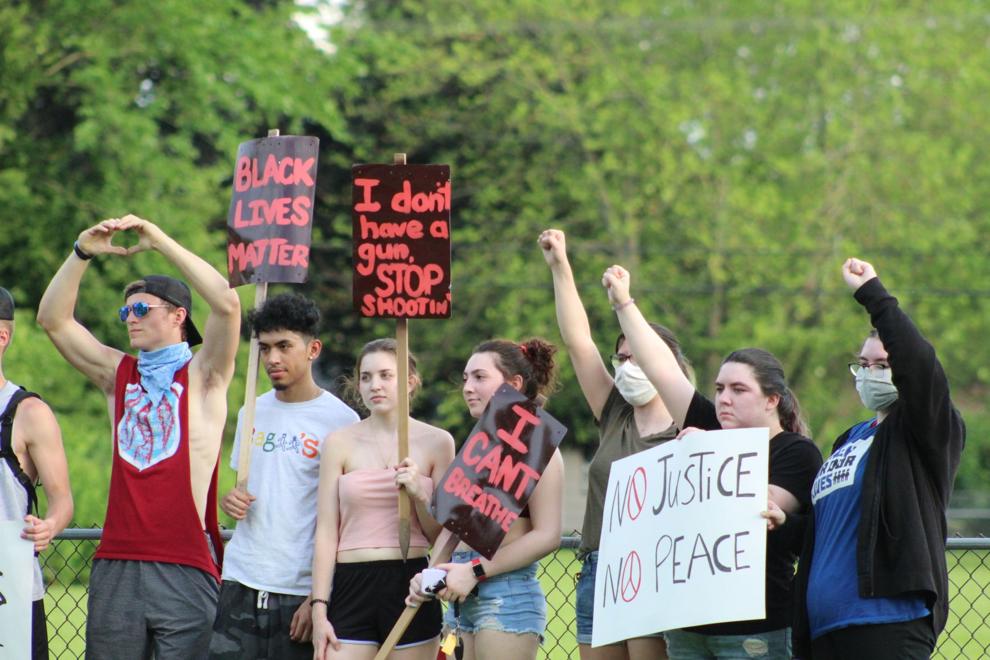 Munster Black Lives Matter rally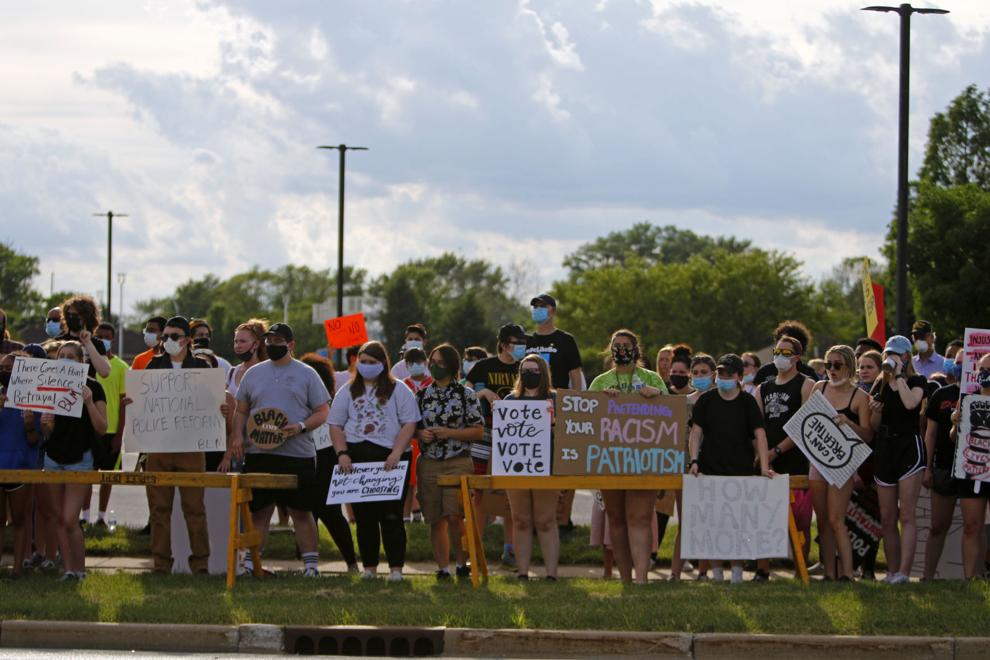 Munster Black Lives Matter rally
Munster Black Lives Matter rally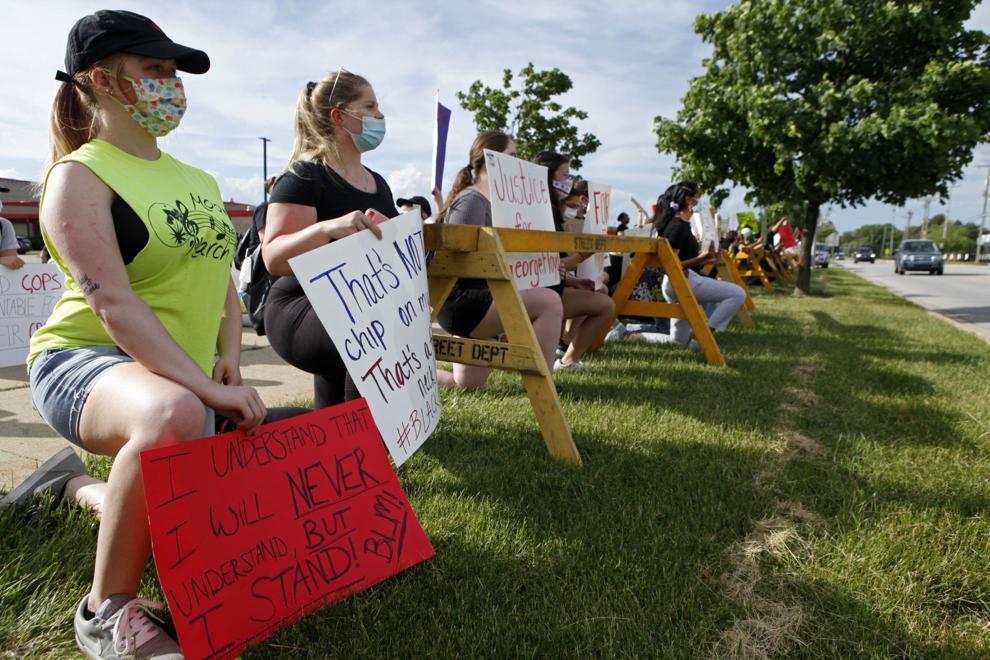 Munster Black Lives Matter rally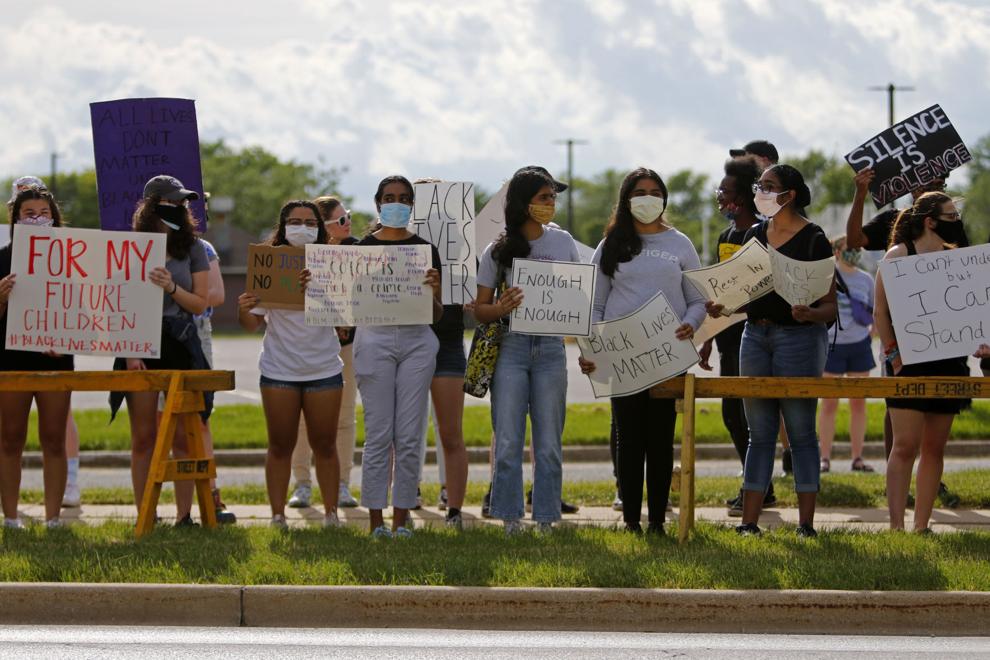 Munster Black Lives Matter rally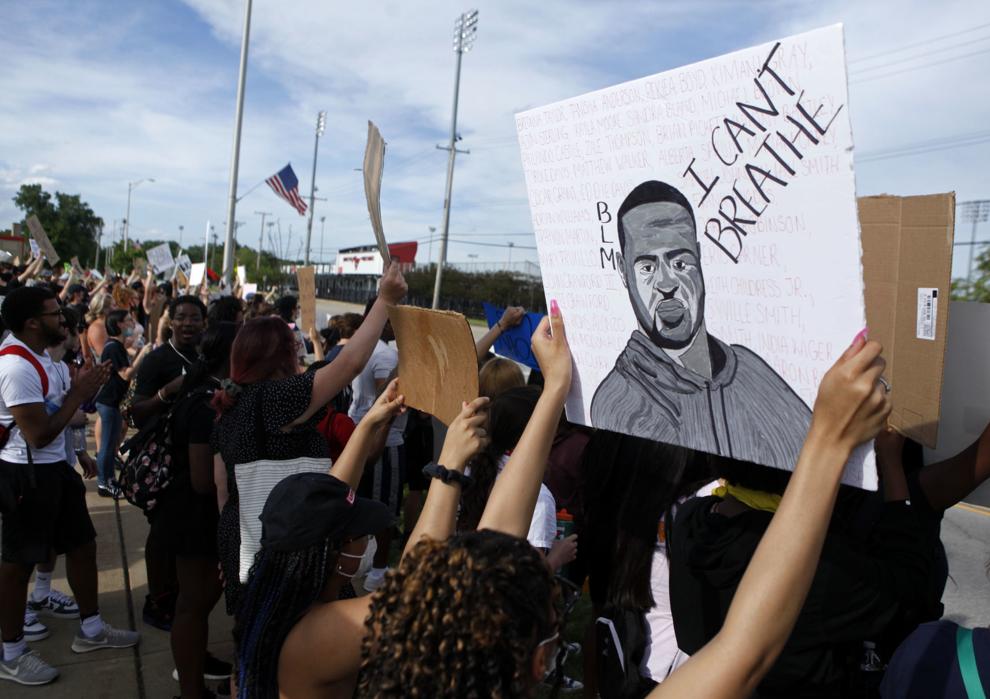 Munster Black Lives Matter rally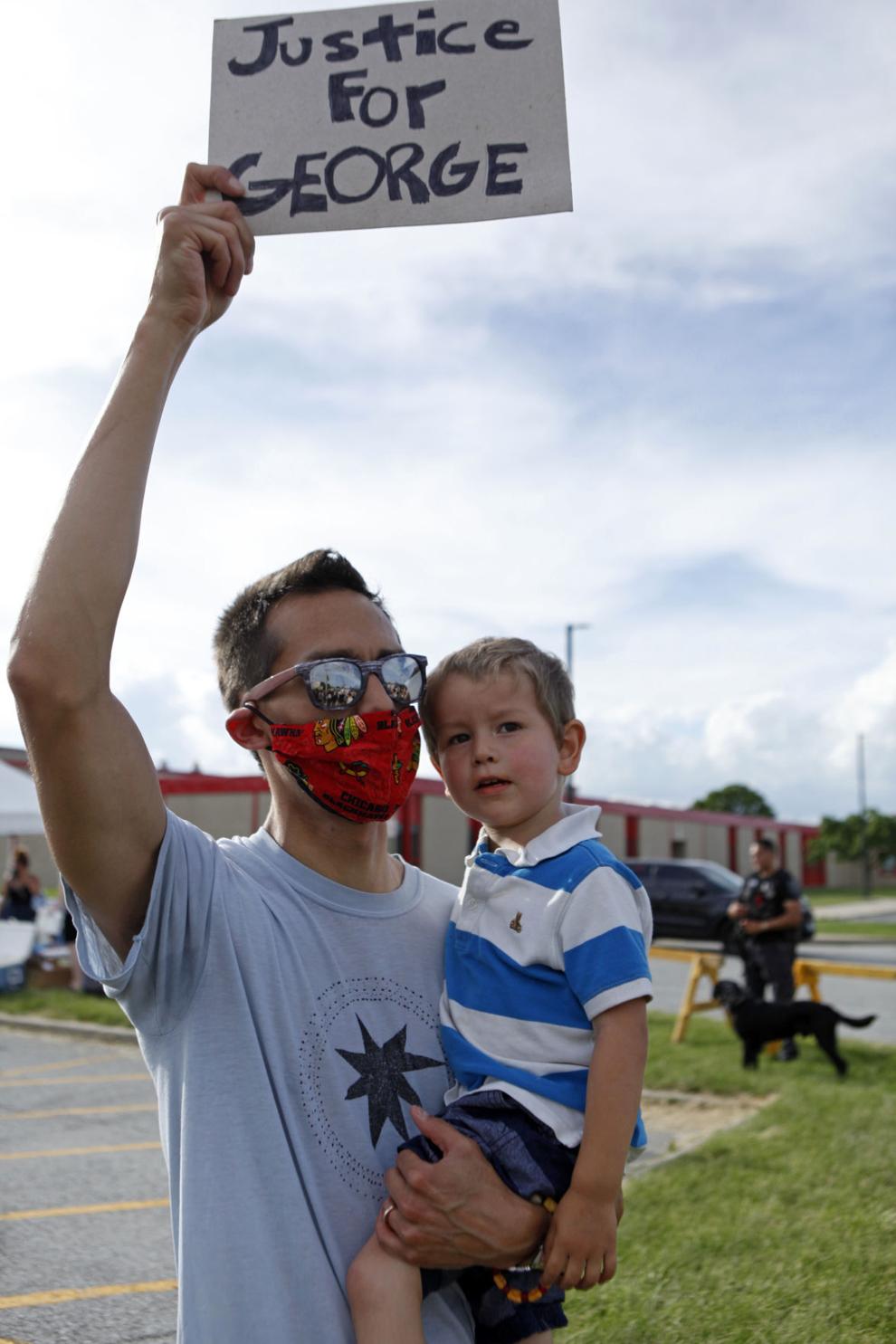 Munster Black Lives Matter rally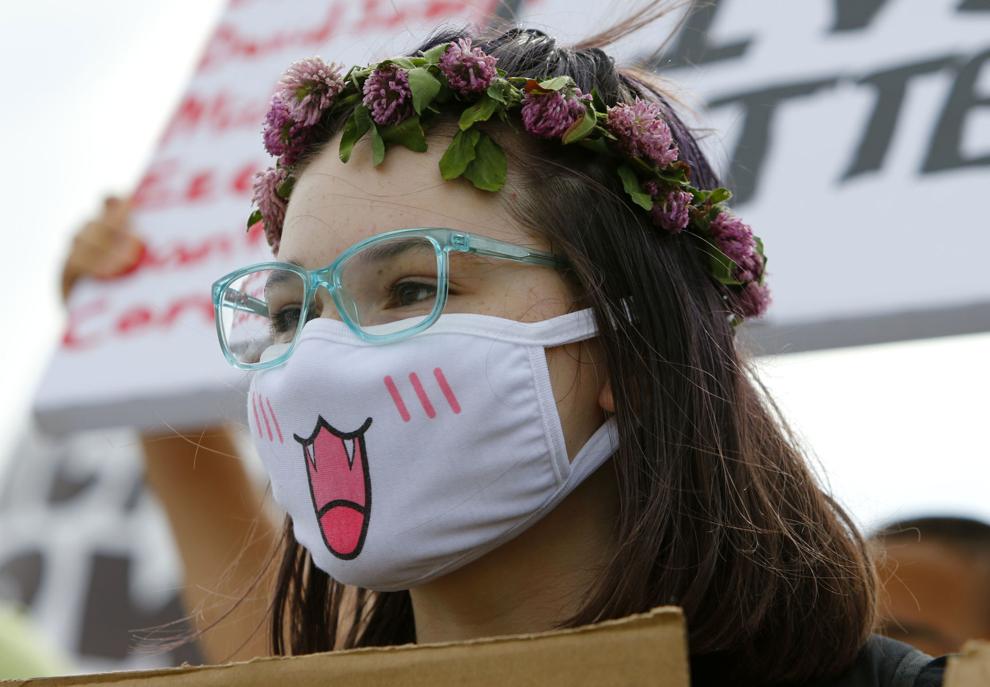 Munster Black Lives Matter rally
Munster Black Lives Matter rally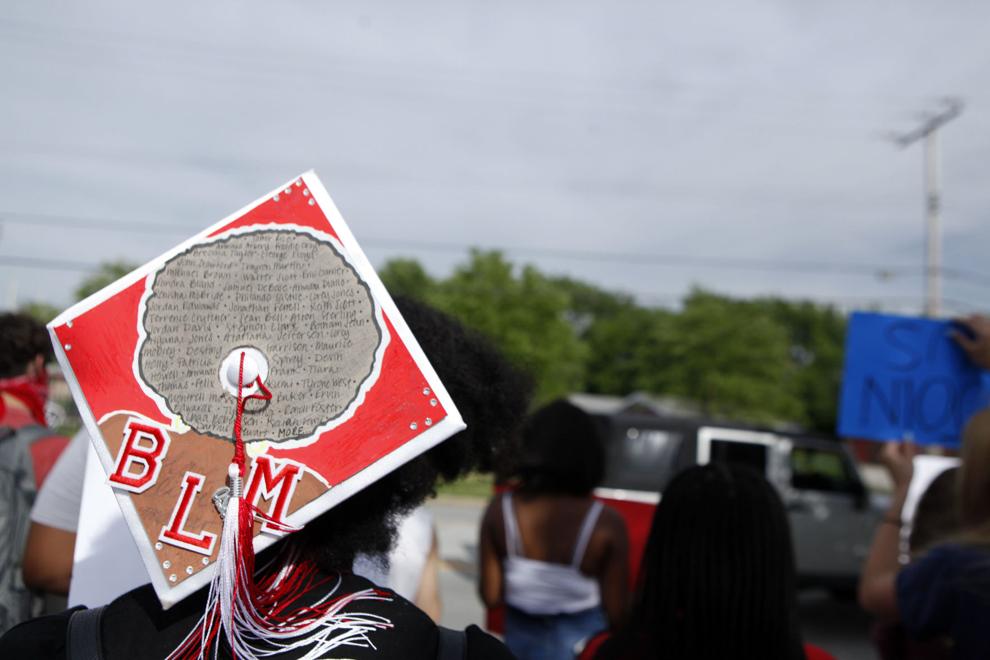 Munster Black Lives Matter rally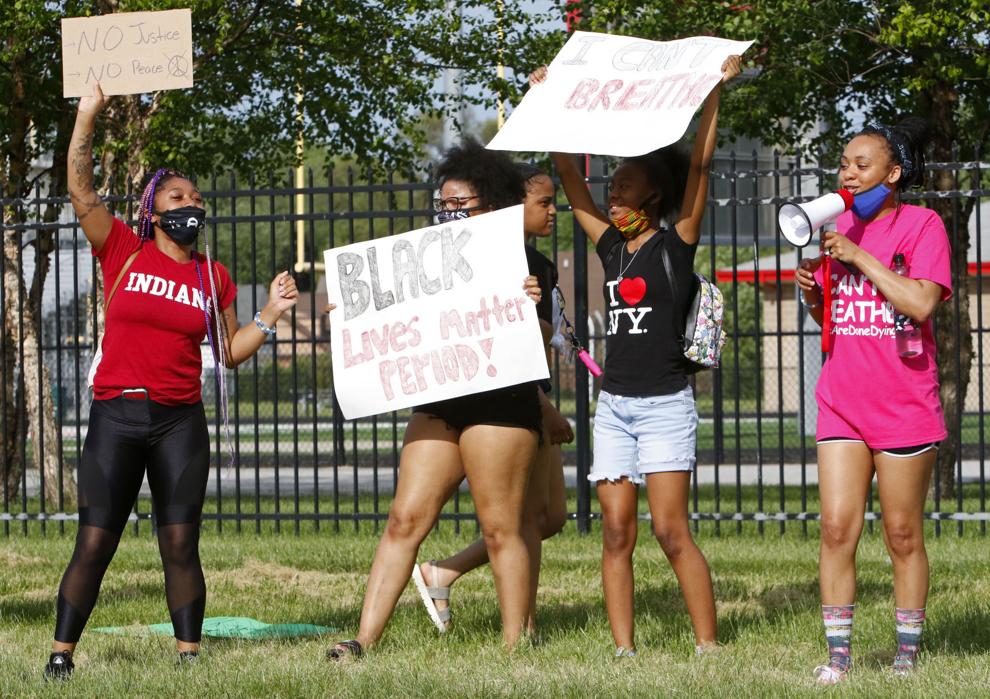 Munster Black Lives Matter rally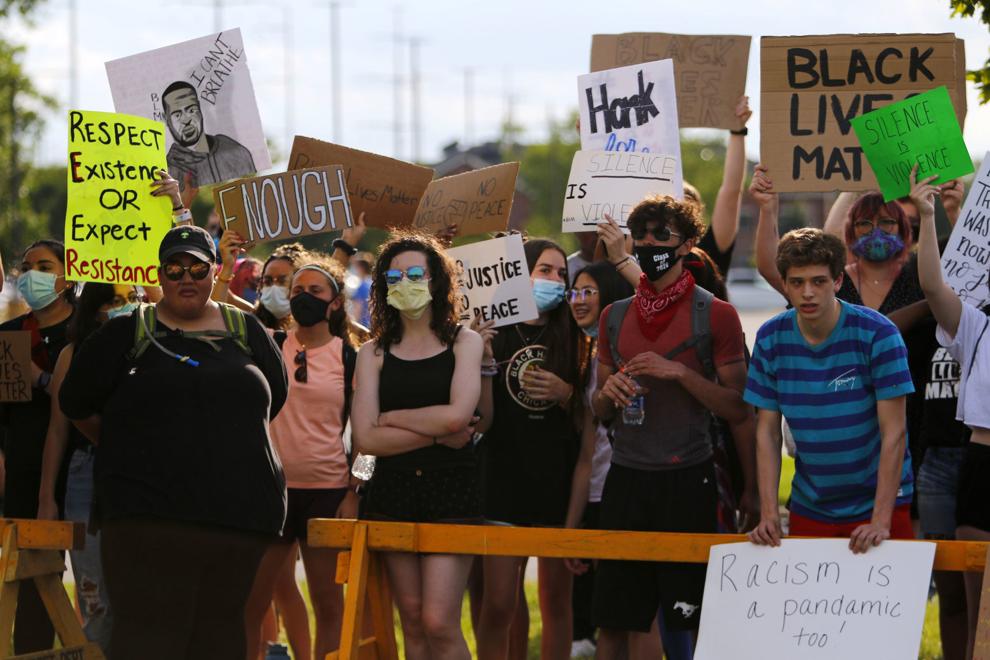 Munster Black Lives Matter rally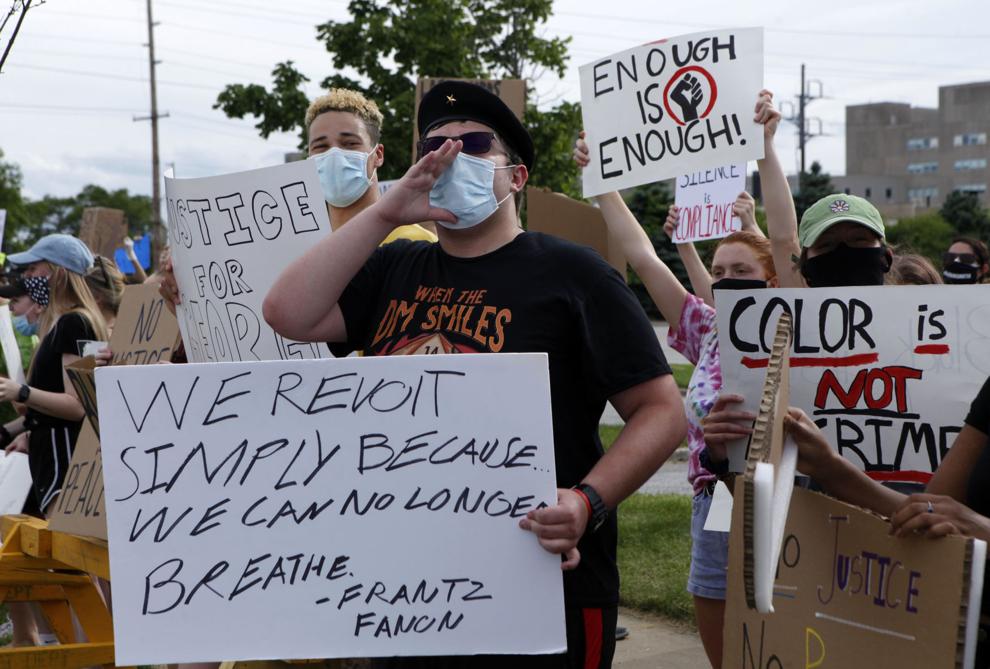 Methodist employees stage peaceful protest in solidarity with national George Floyd demonstrations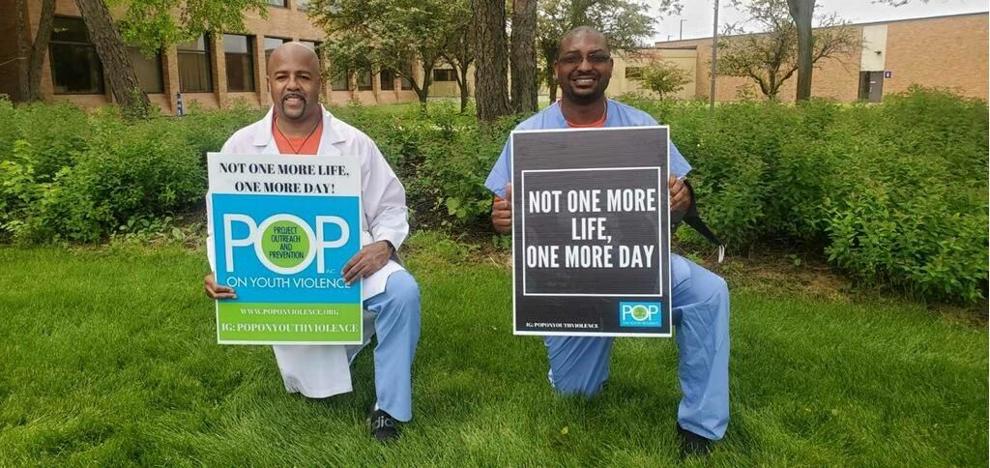 Methodist employees stage peaceful protest in solidarity with national George Floyd demonstrations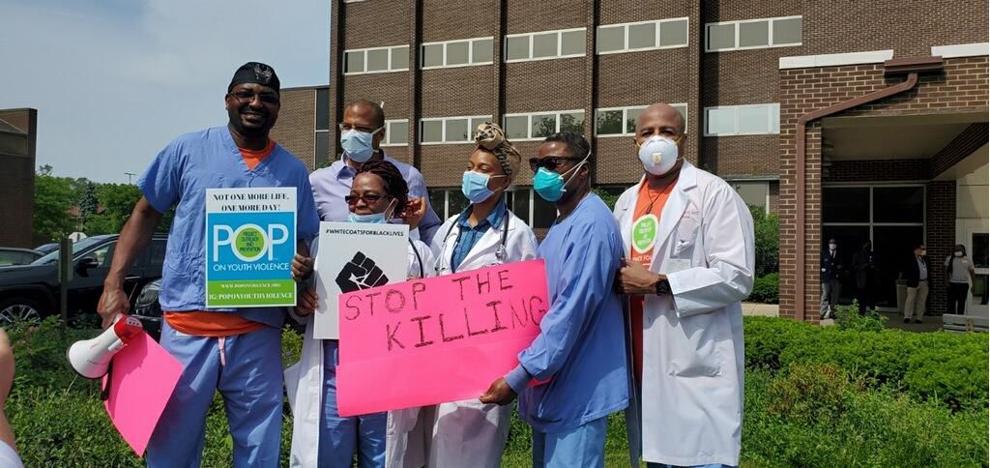 Methodist employees stage peaceful protest in solidarity with national George Floyd demonstrations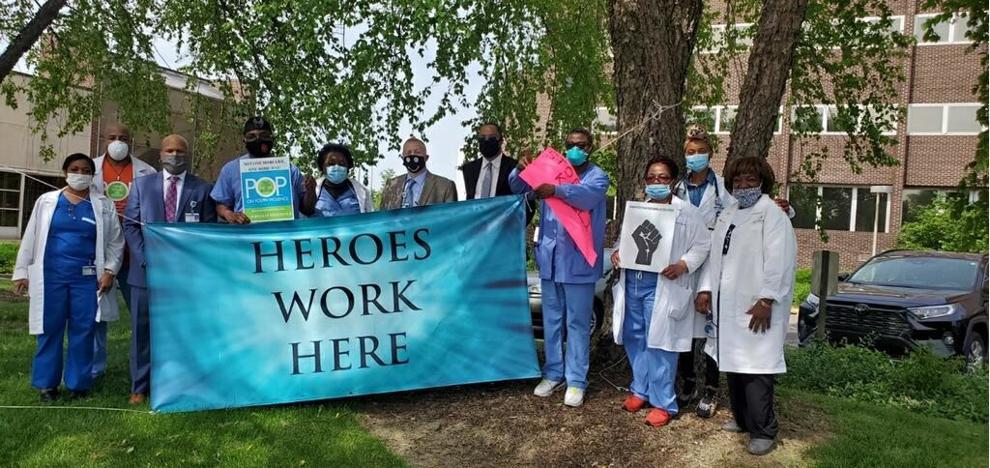 Methodist employees stage peaceful protest in solidarity with national George Floyd demonstrations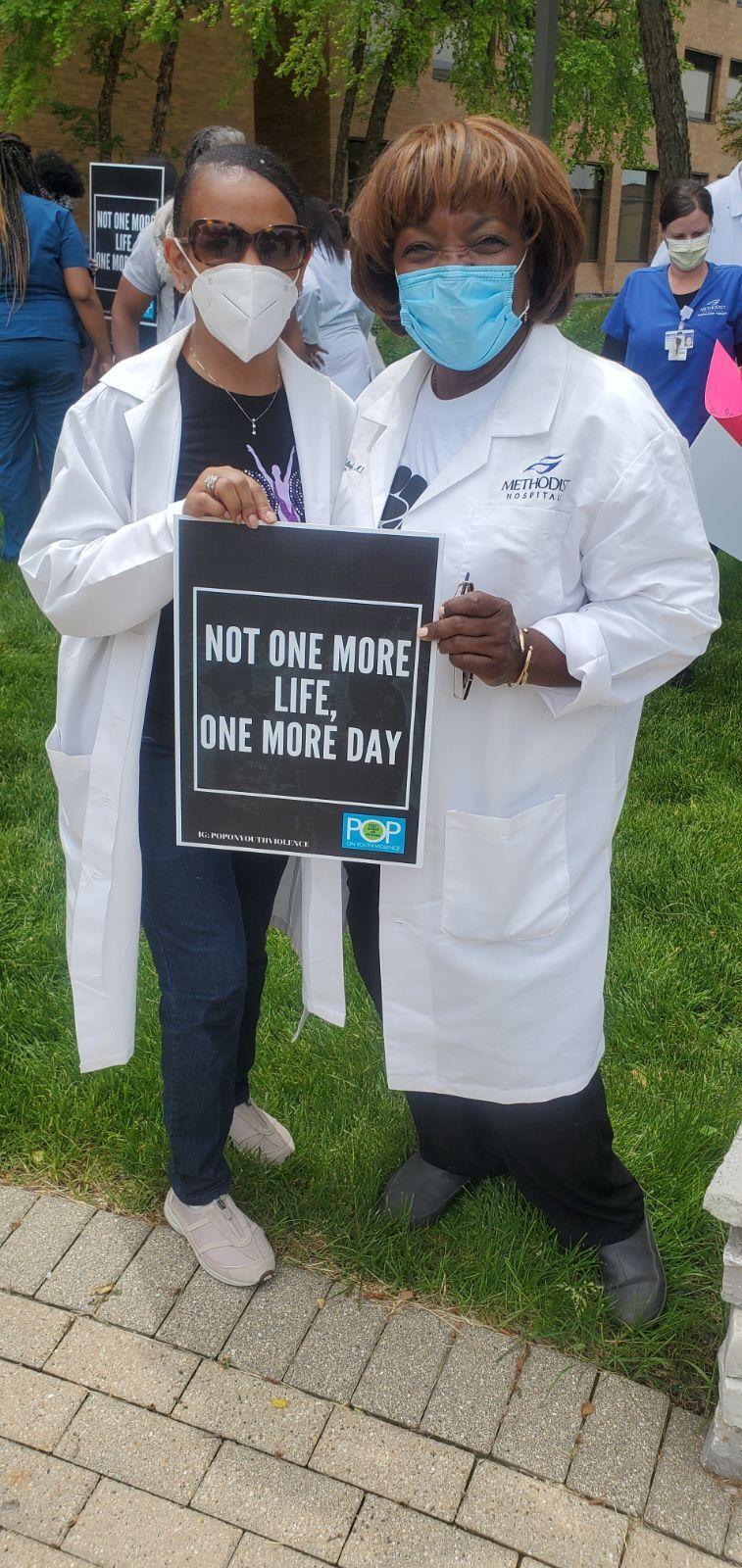 Hundreds turn out for Black Lives Matter protest in LaPorte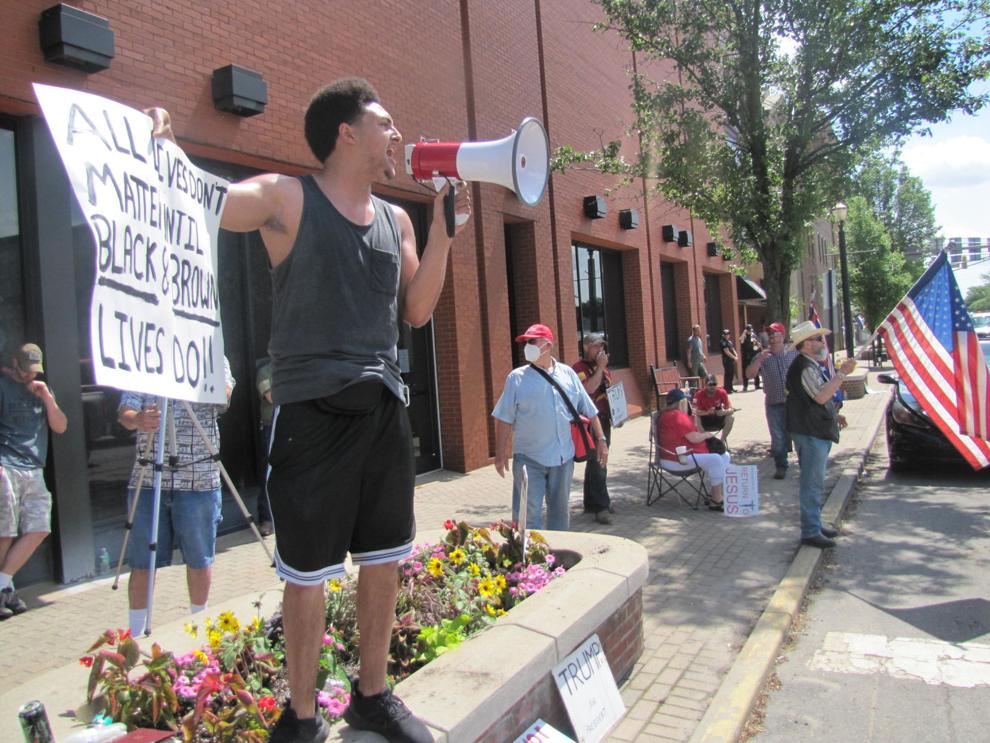 Hundreds turn out for Black Lives Matter protest in LaPorte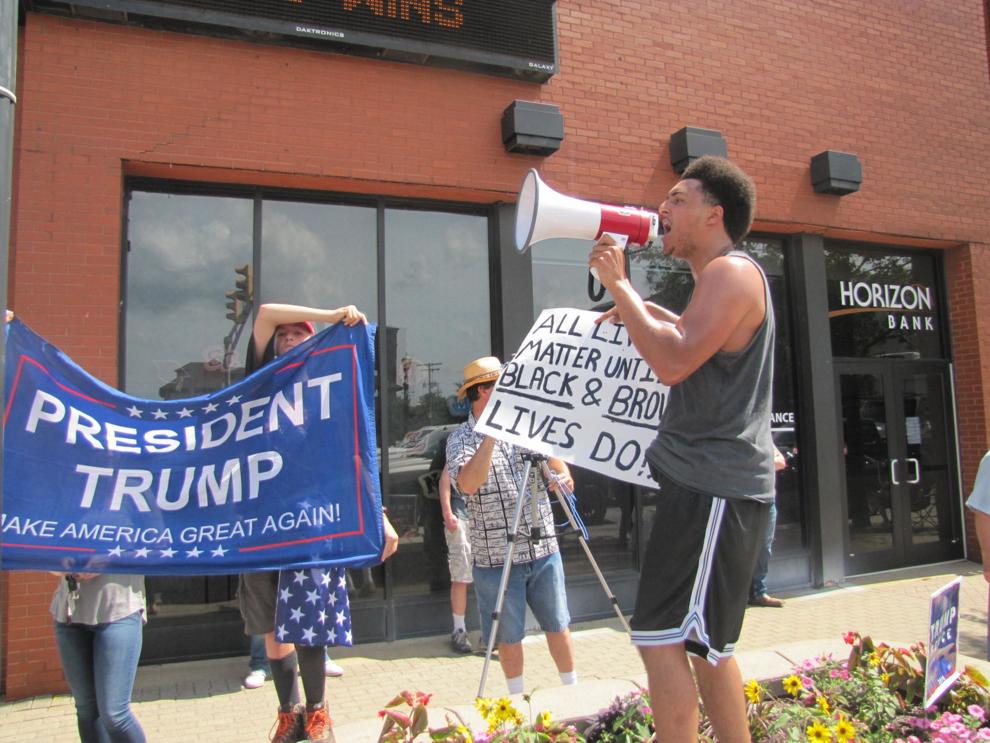 Hundreds turn out for Black Lives Matter protest in LaPorte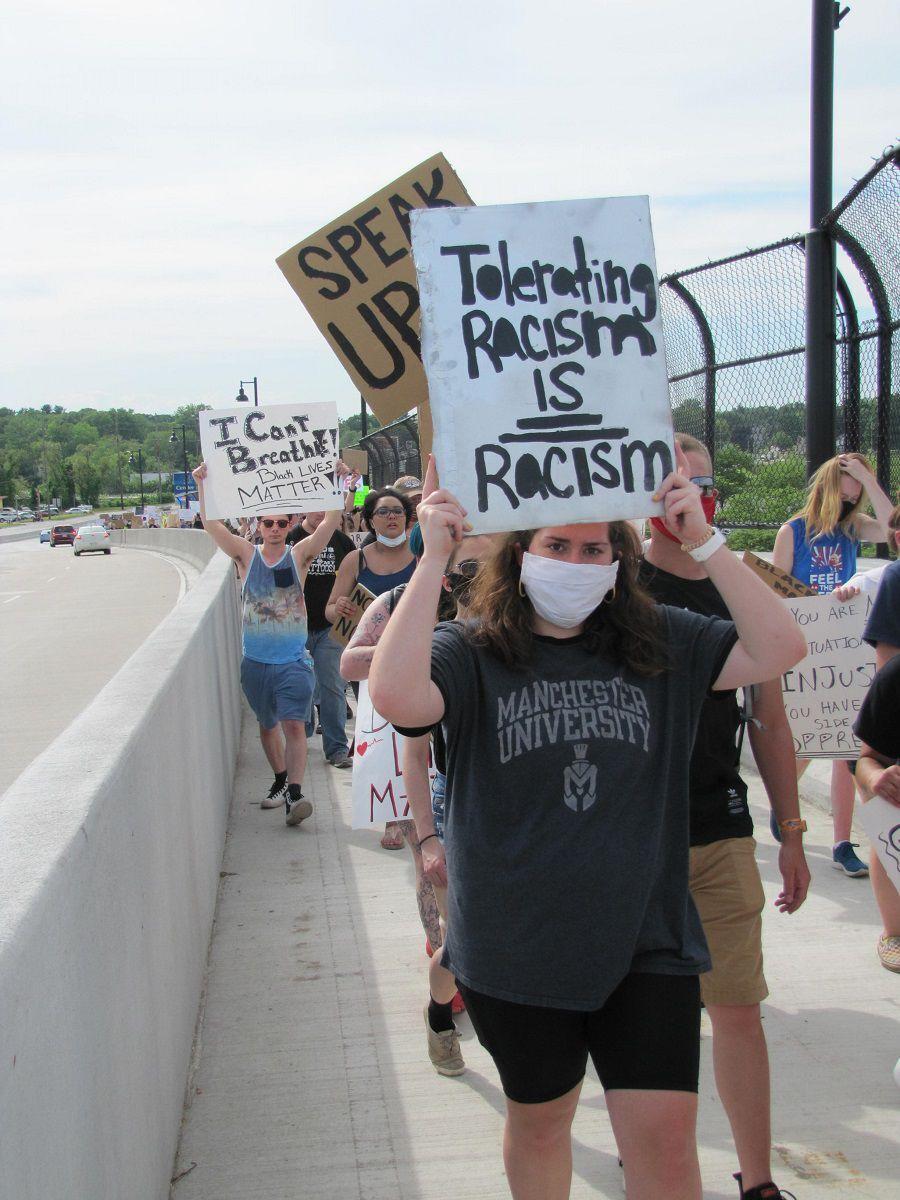 Hundreds turn out for Black Lives Matter protest in LaPorte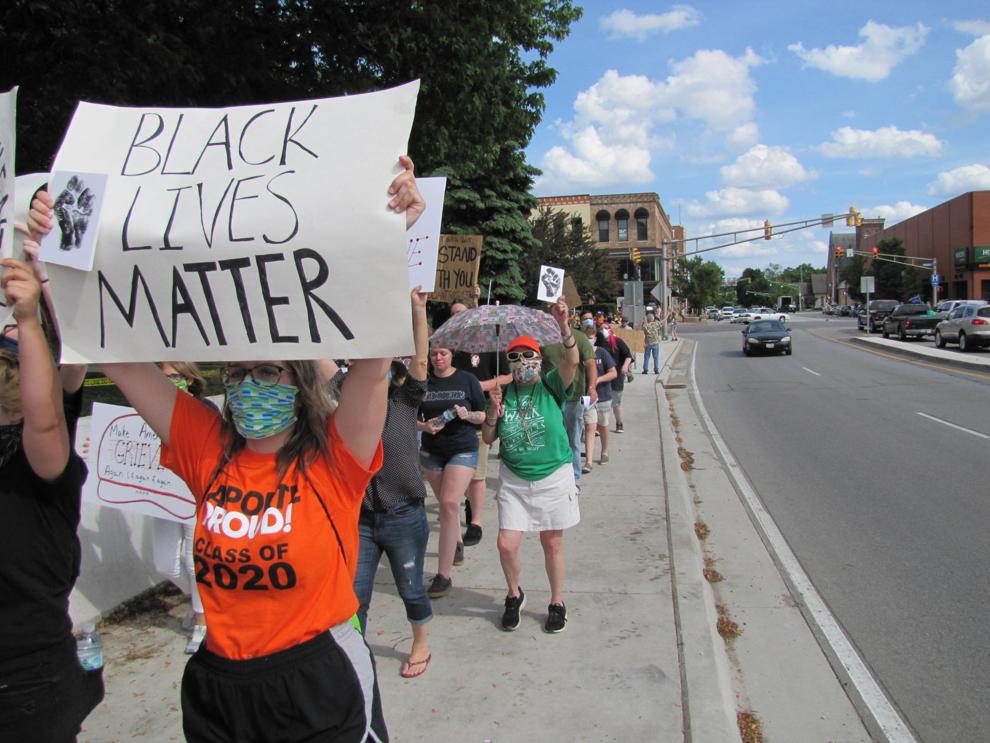 Gary Black Lives Matter protest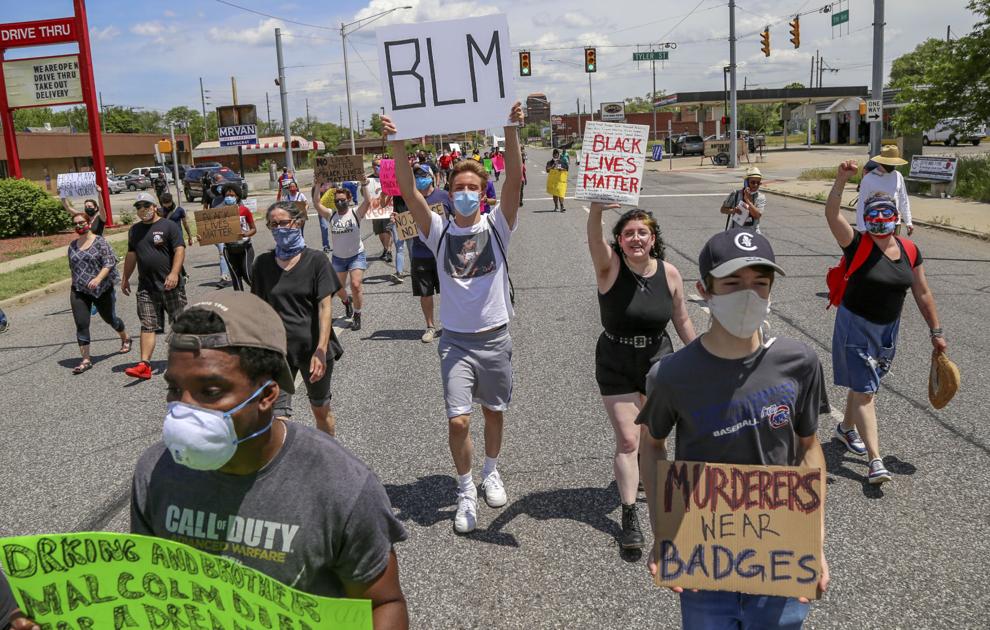 Gary Black Lives Matter protest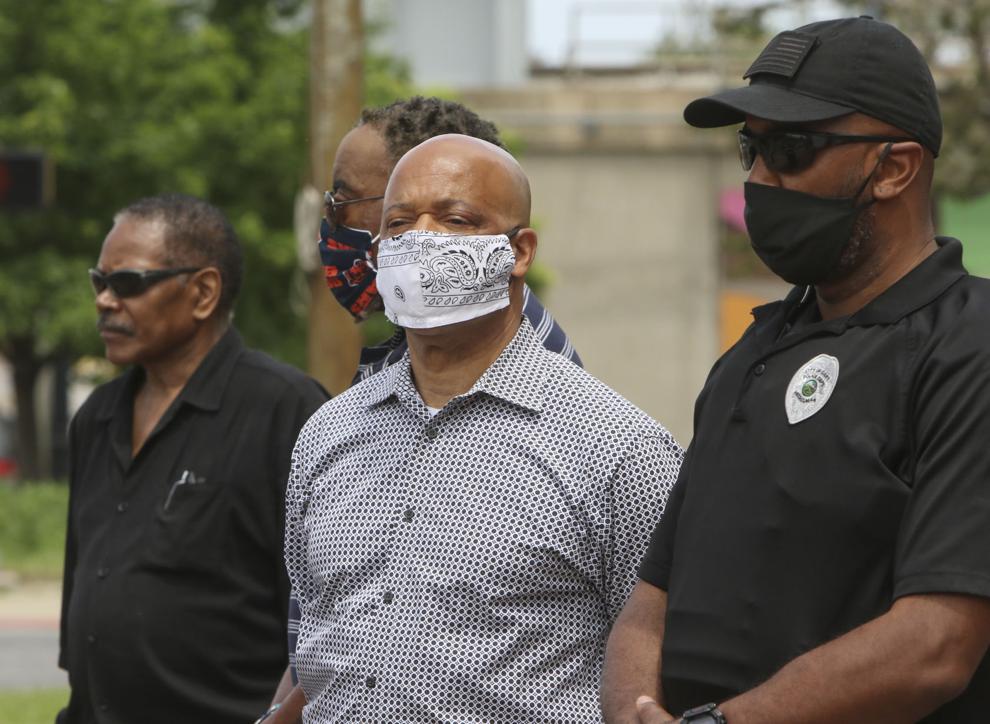 Gary Black Lives Matter protest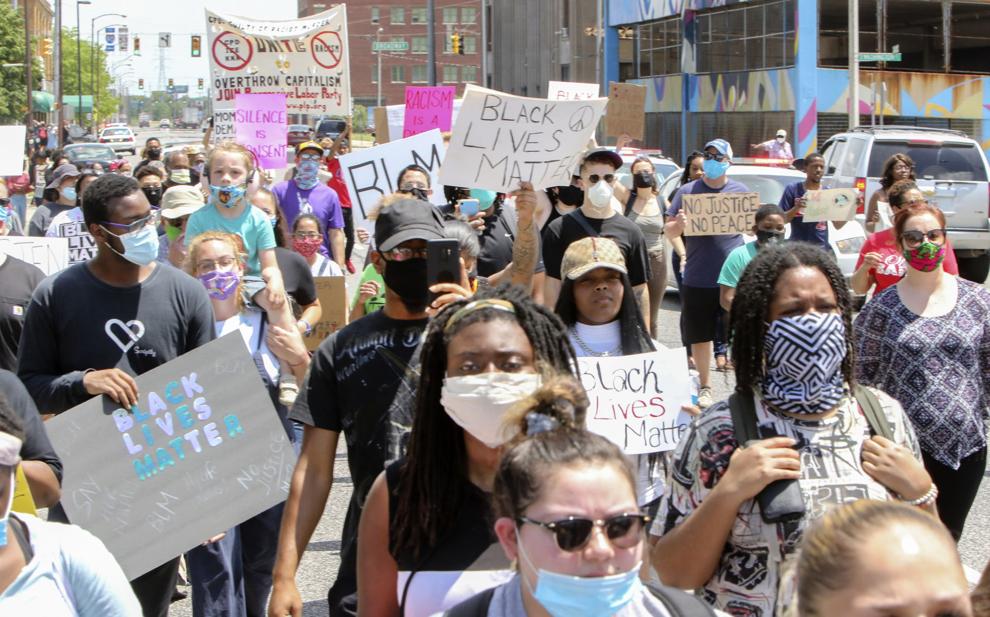 Gary Black Lives Matter protest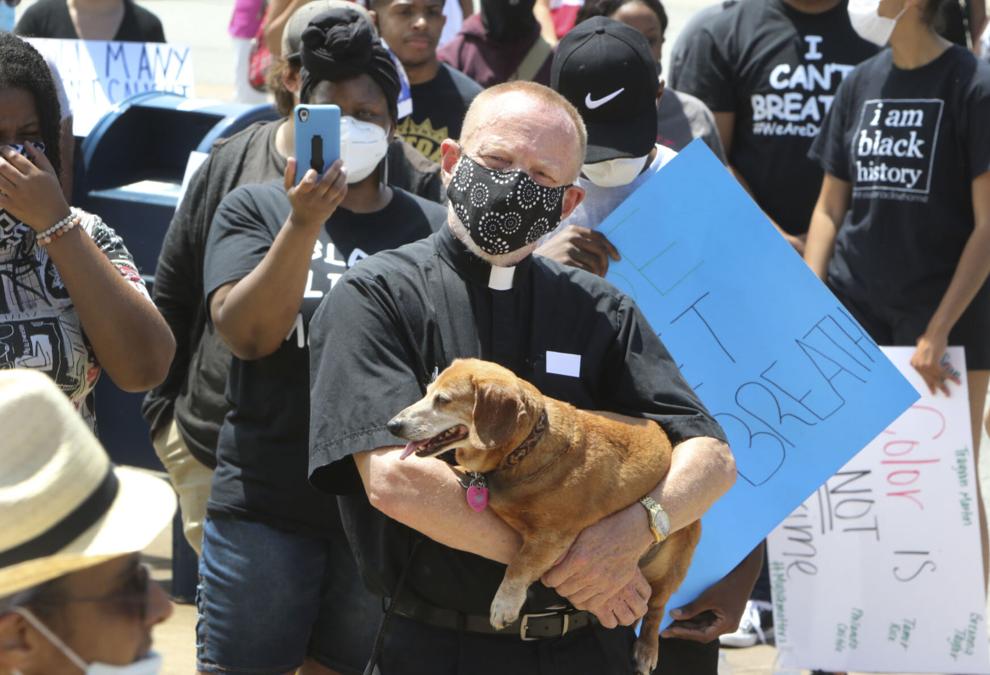 Gary Black Lives Matter protest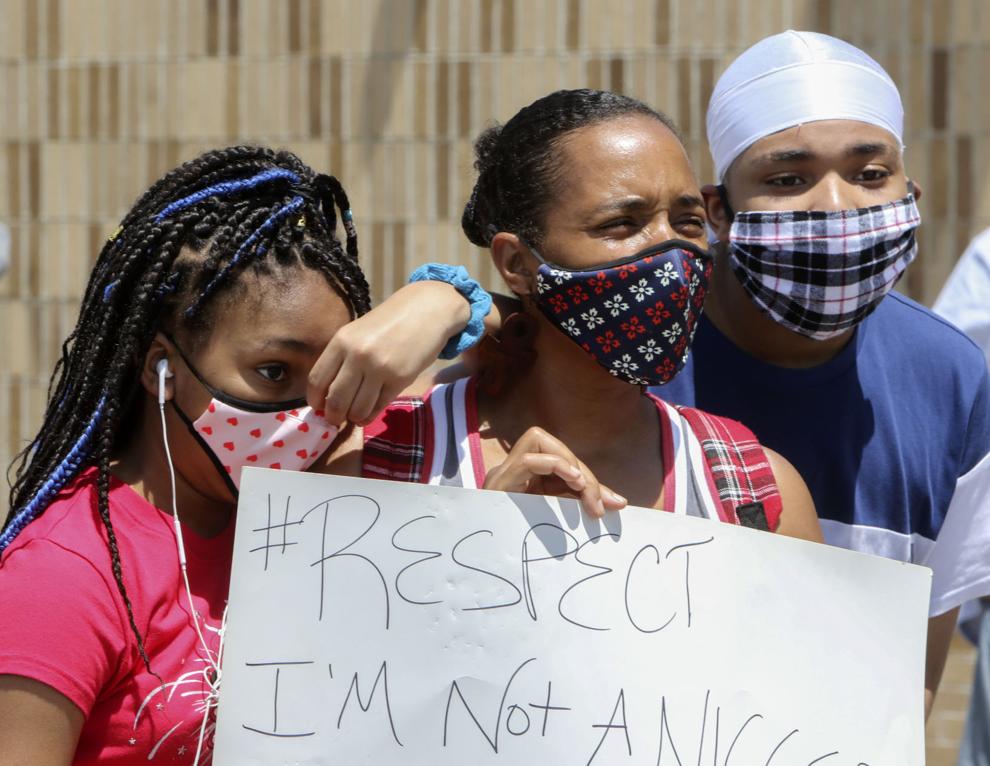 Gary Black Lives Matter protest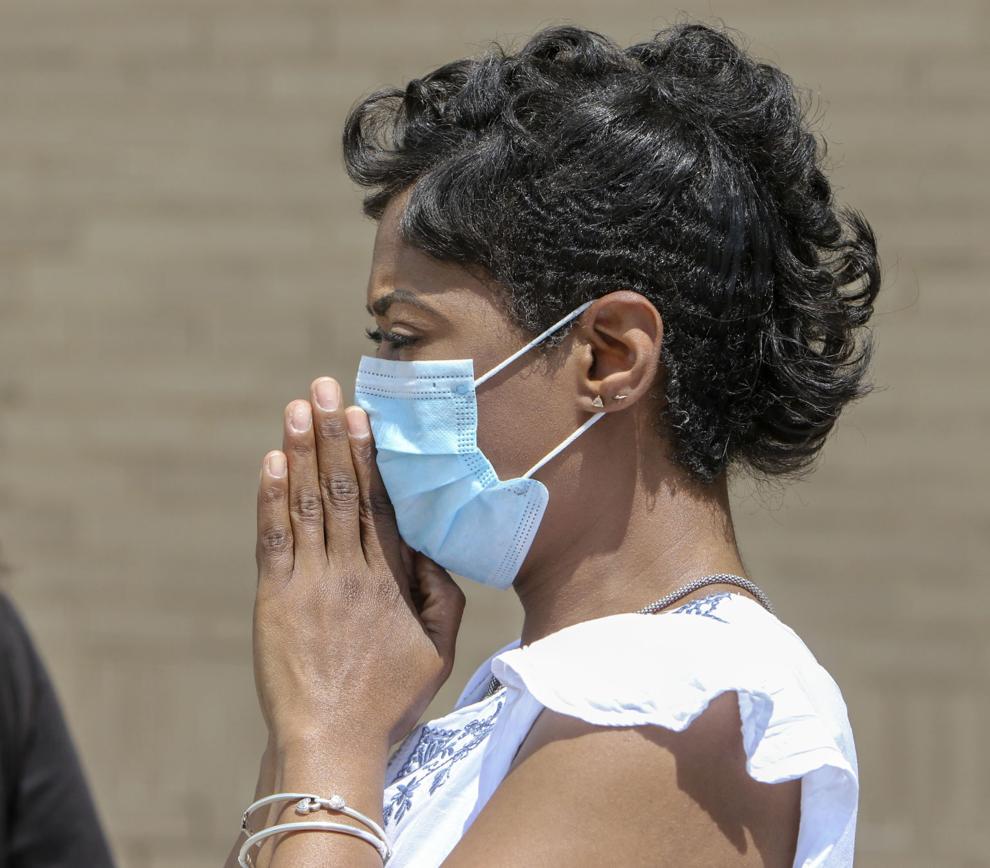 Gary Black Lives Matter protest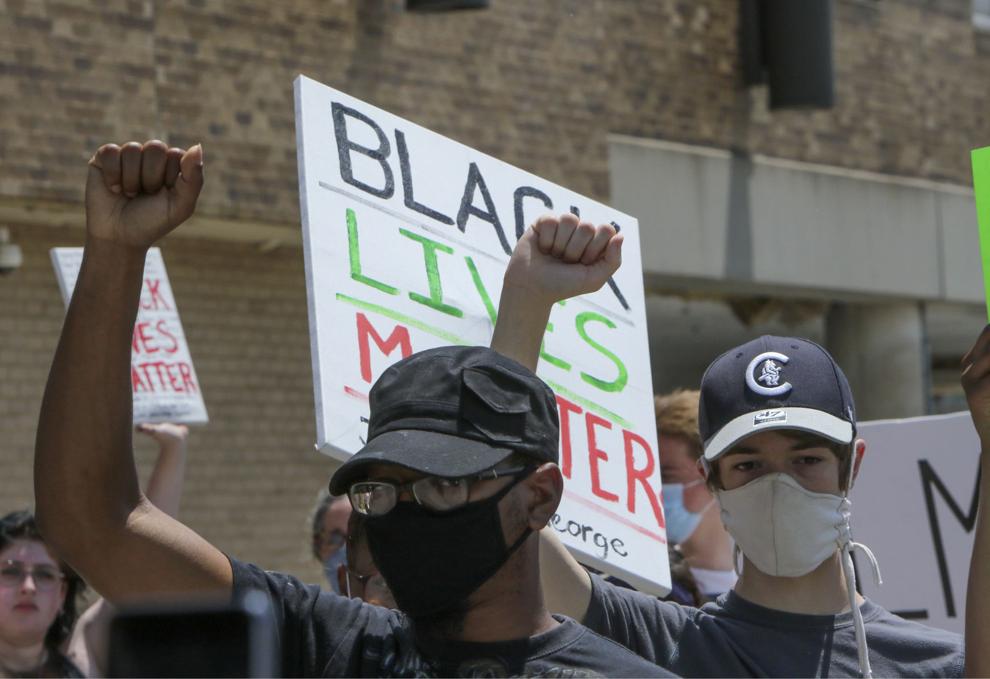 Gary Black Lives Matter protest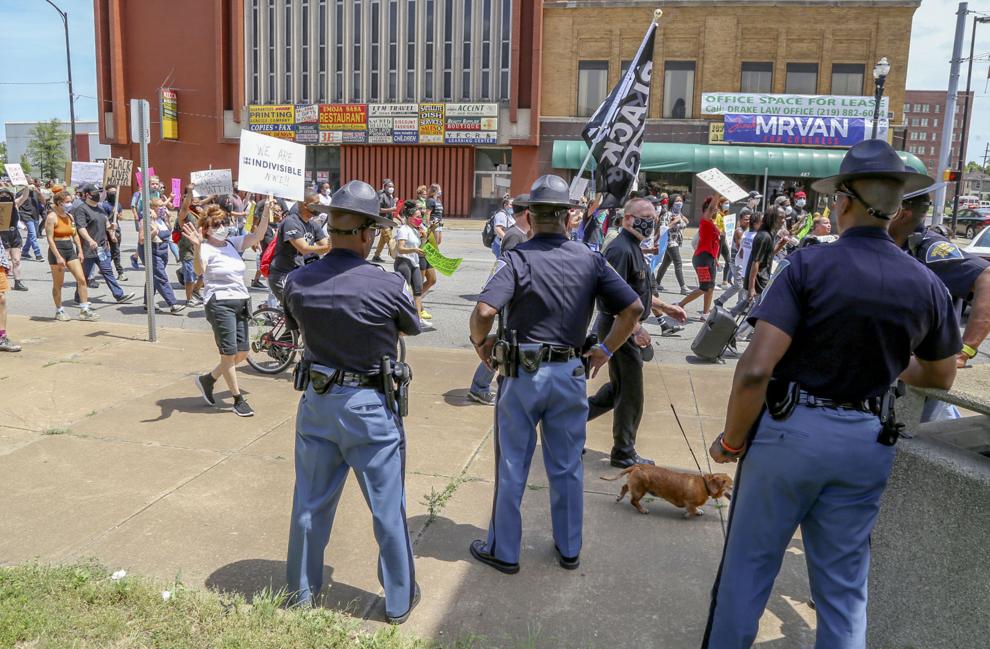 Gary Black Lives Matter protest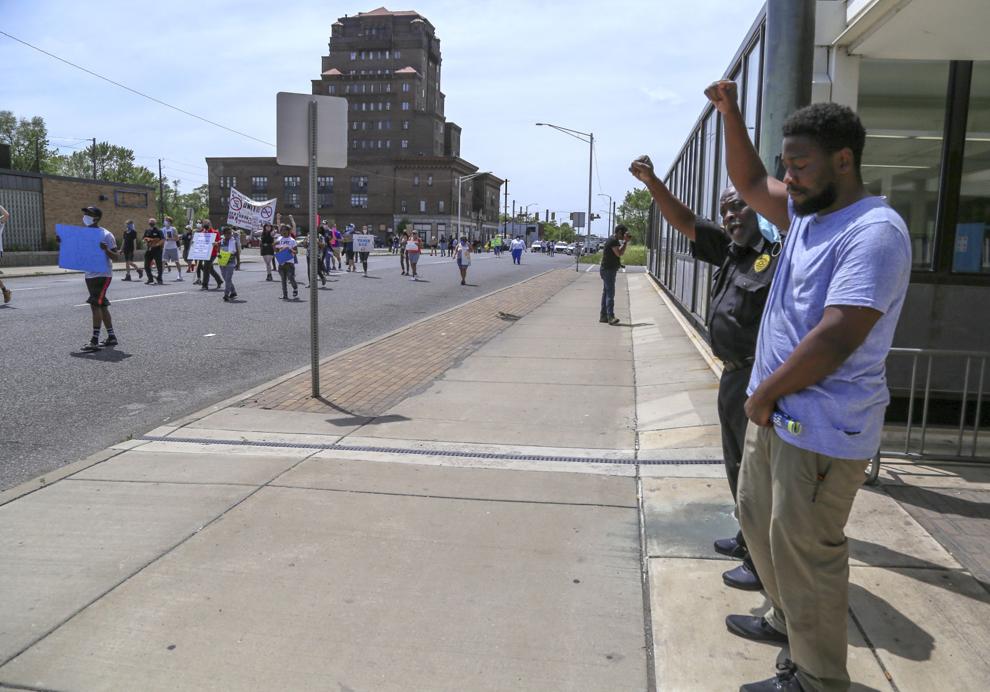 Gary Black Lives Matter protest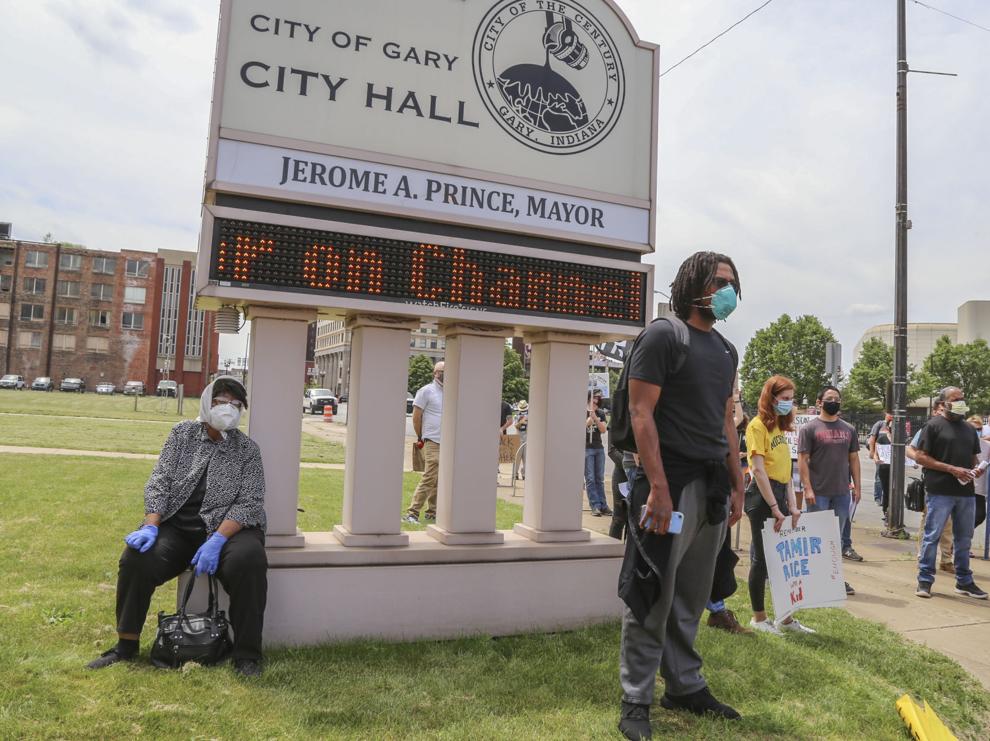 Gary Black Lives Matter protest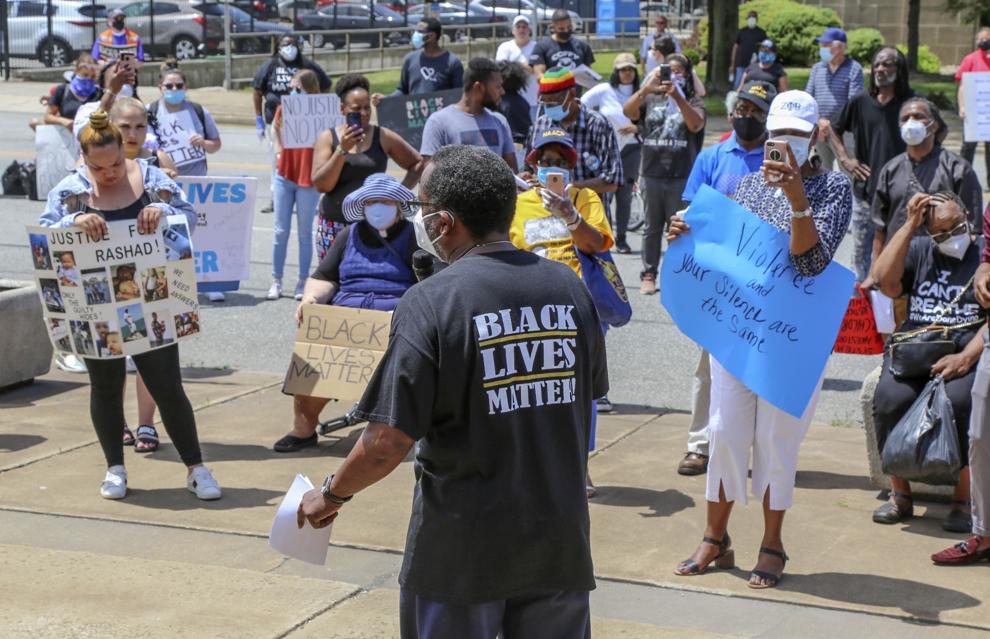 Gary Black Lives Matter protest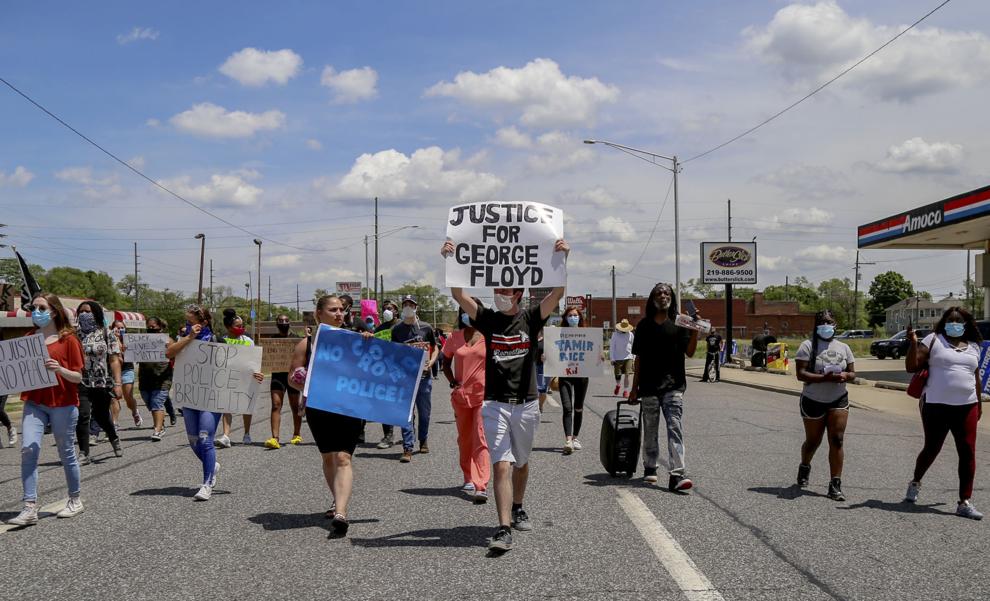 Gary protest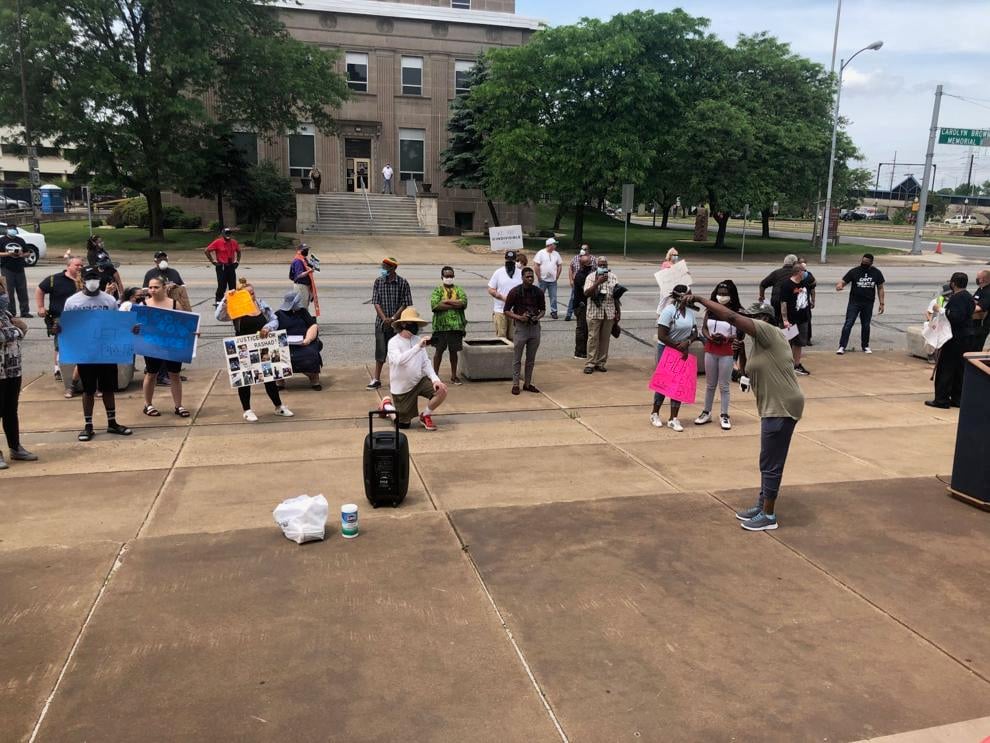 St. John protest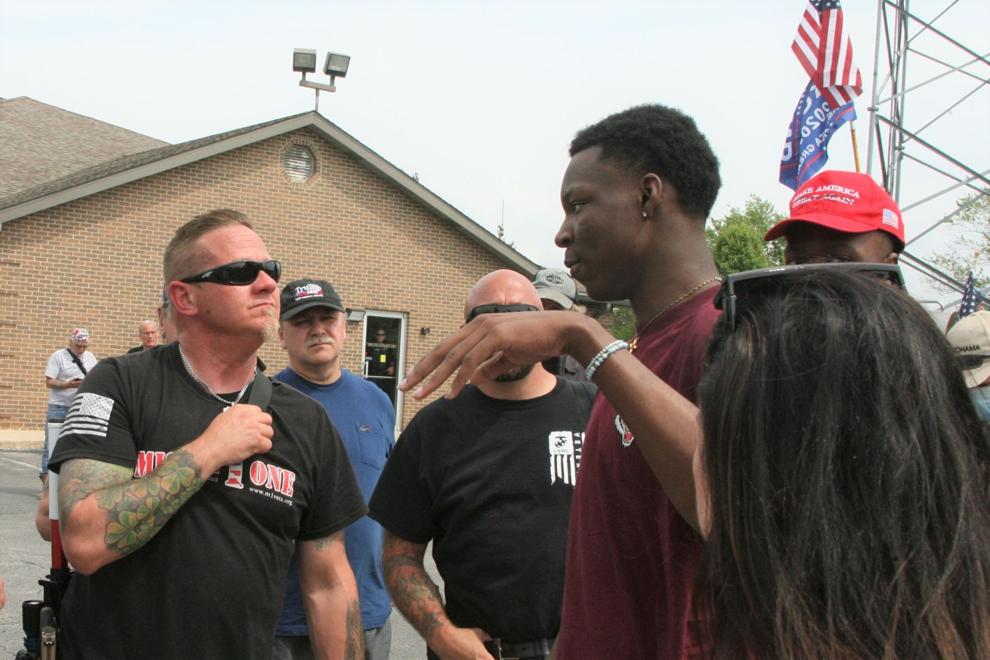 St. John protest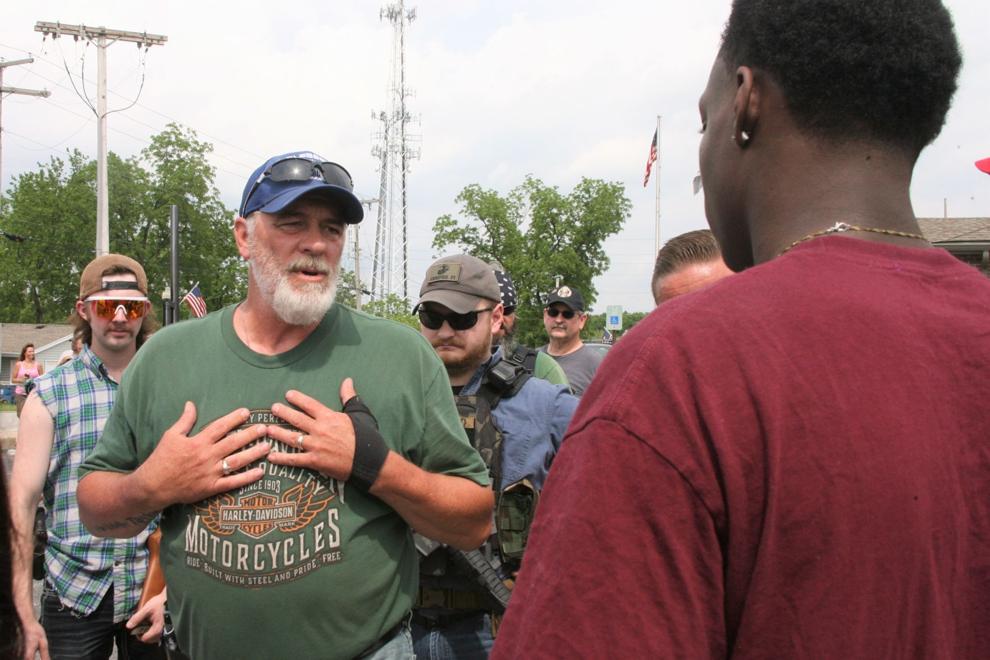 St. John protest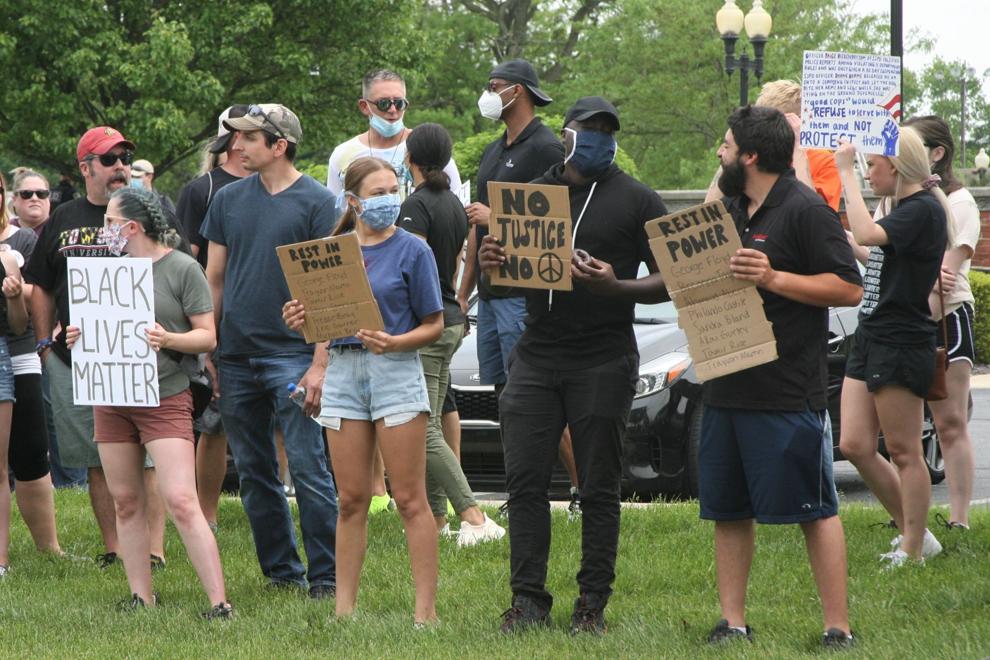 Lowell George Floyd protest march
Lowell George Floyd protest march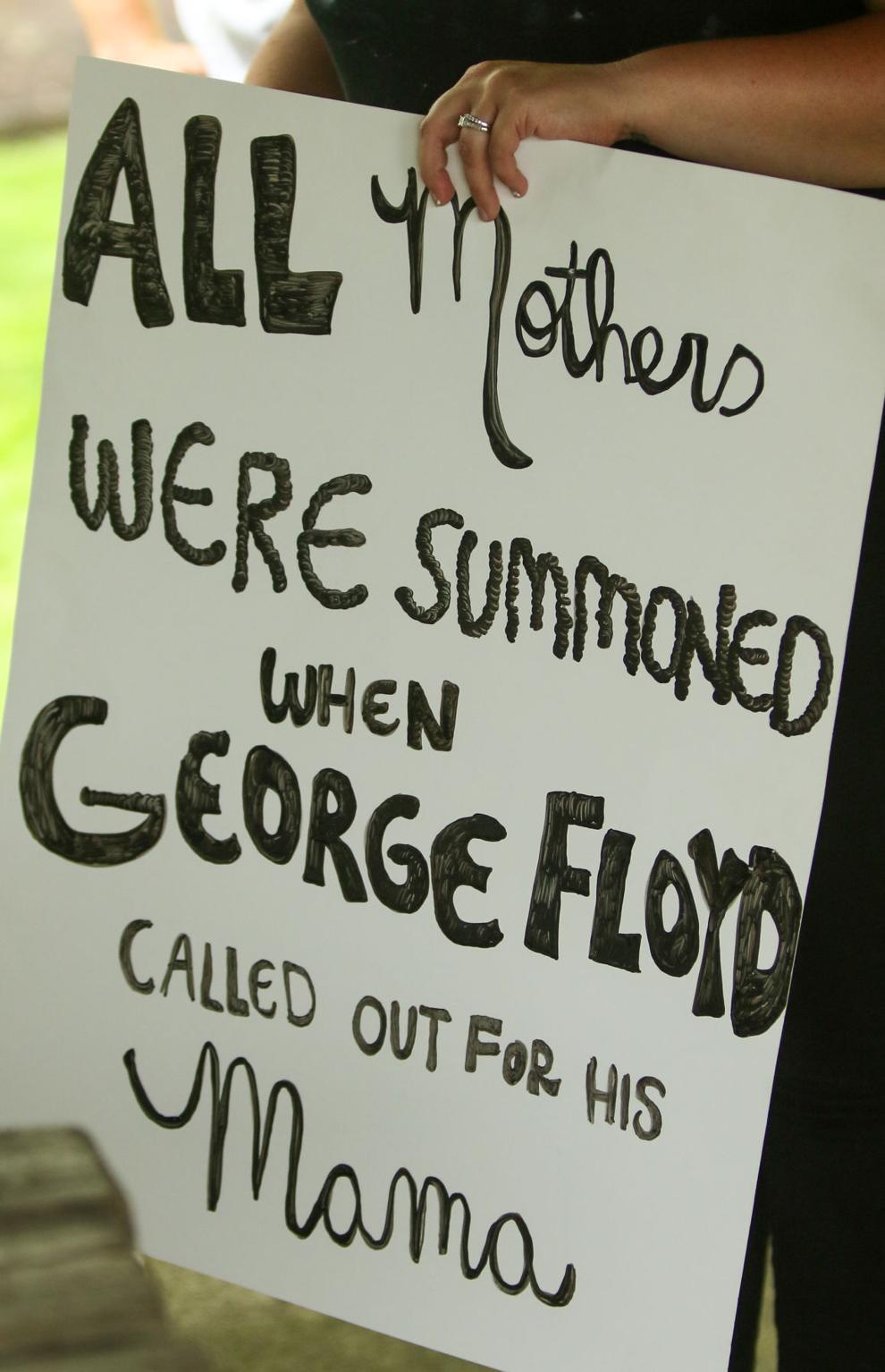 Lowell George Floyd protest march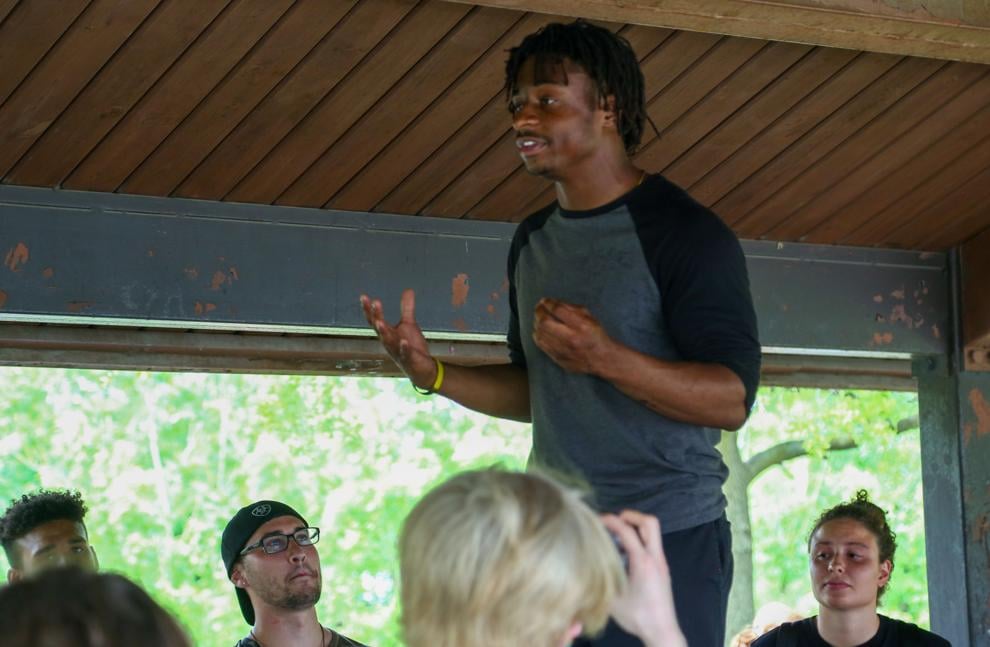 Lowell George Floyd protest march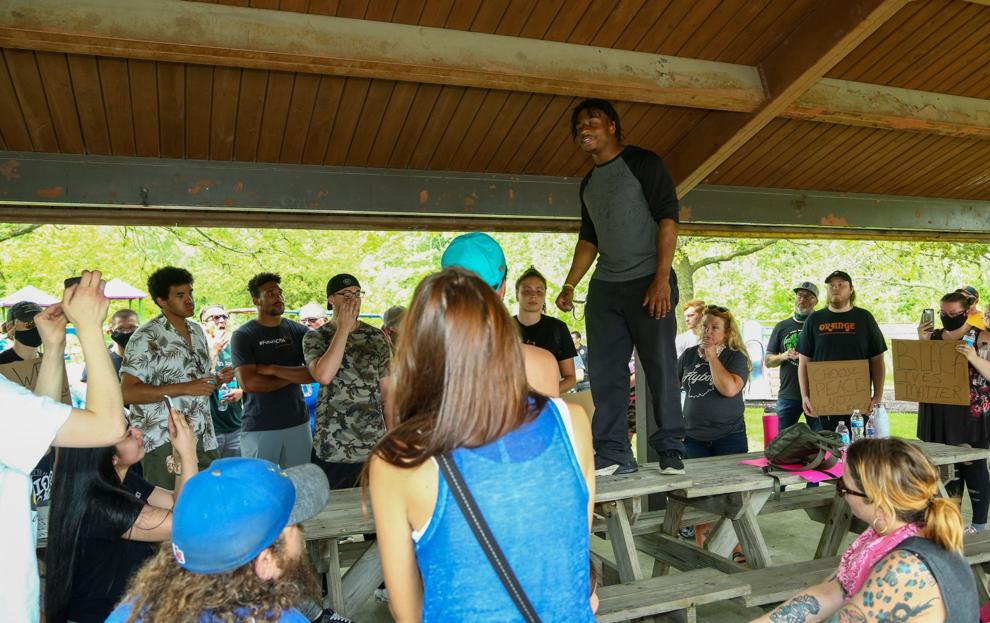 St. John protest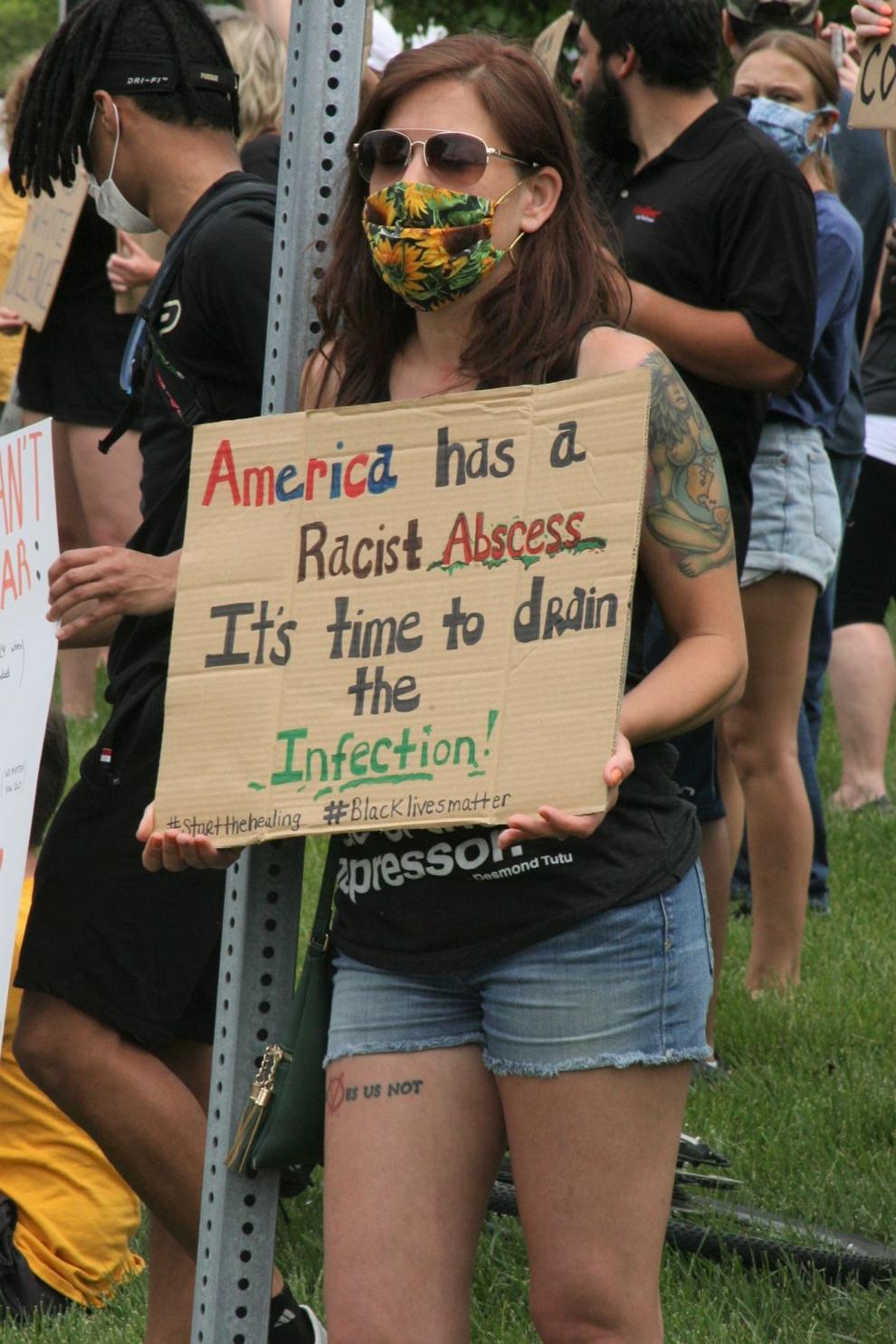 Lowell George Floyd protest march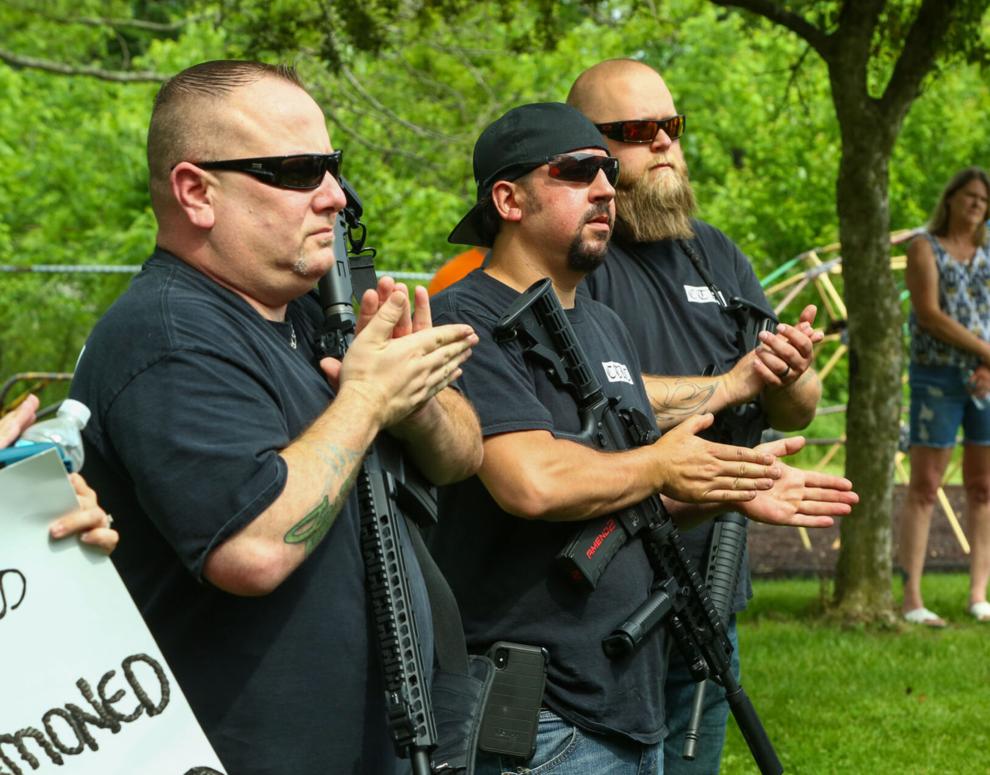 Lowell George Floyd protest march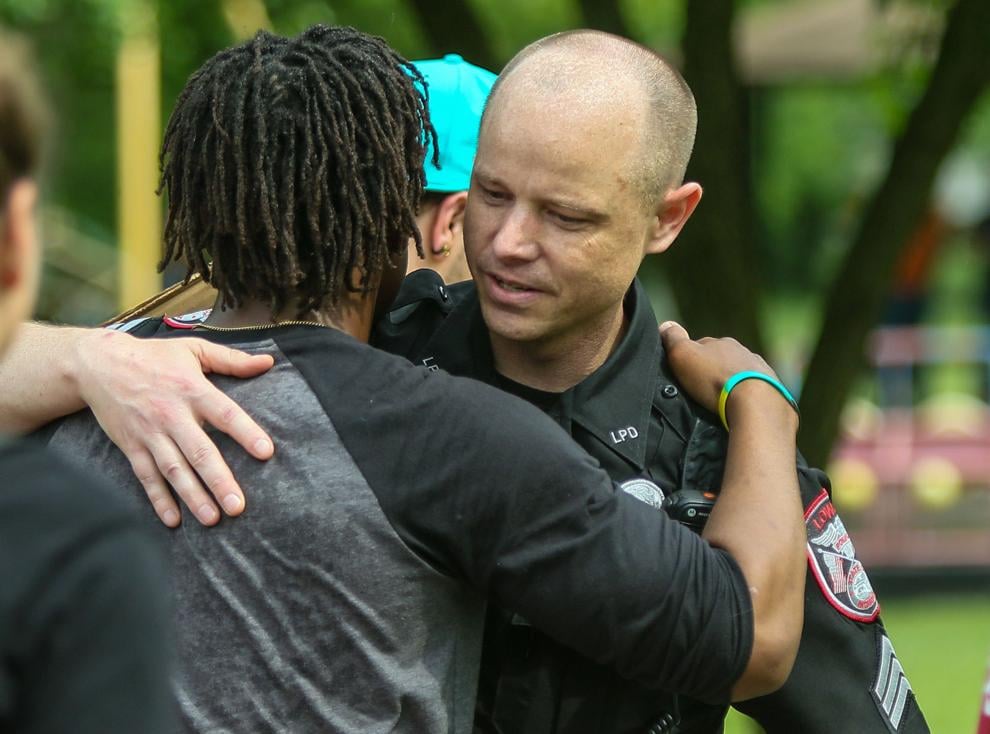 Lowell George Floyd protest march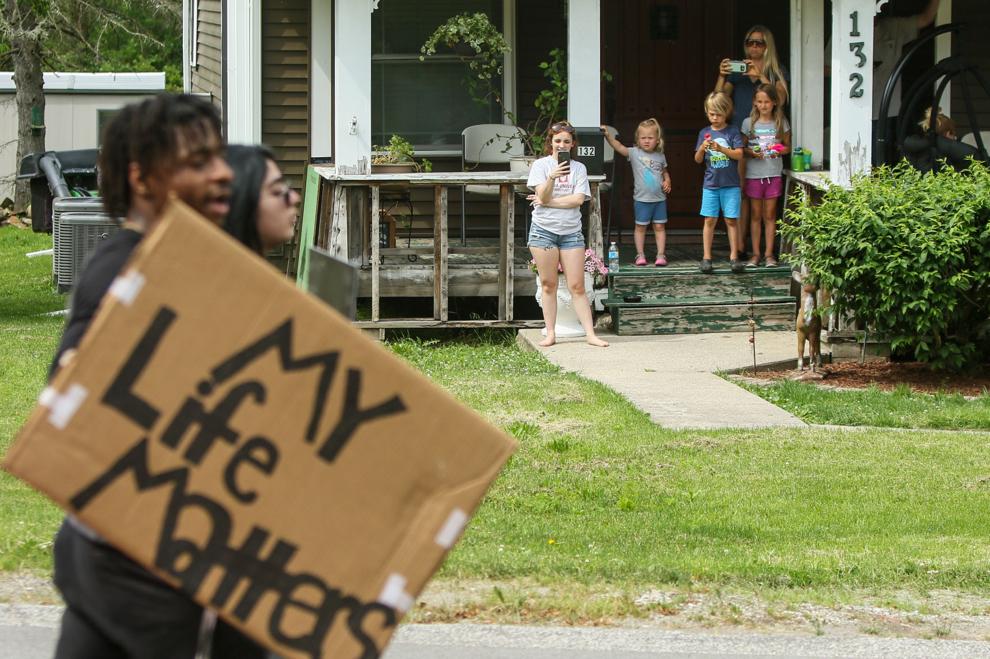 Lowell George Floyd protest march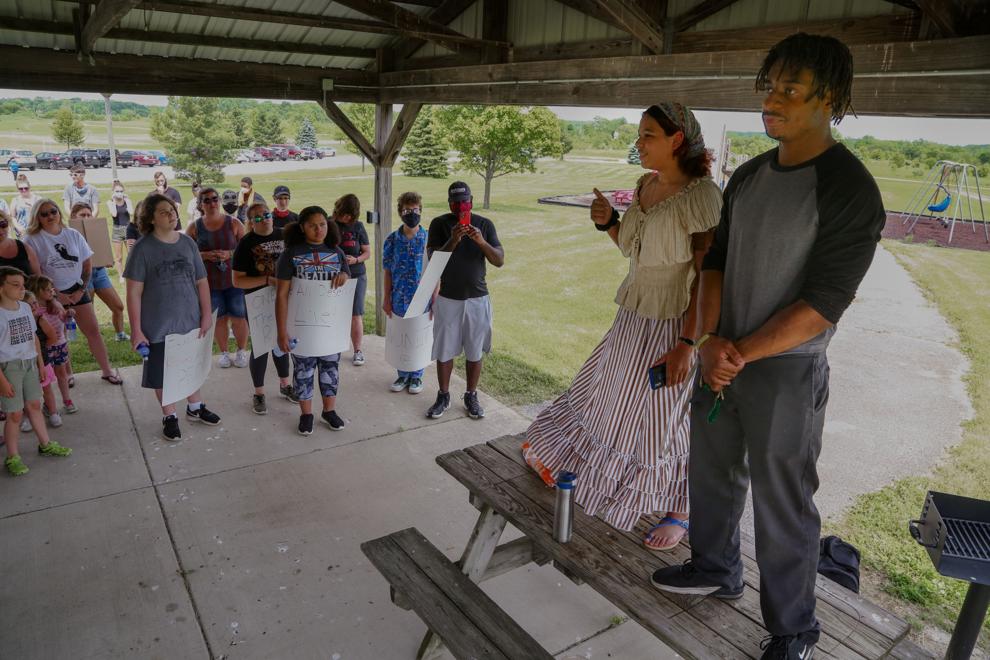 Lowell George Floyd protest march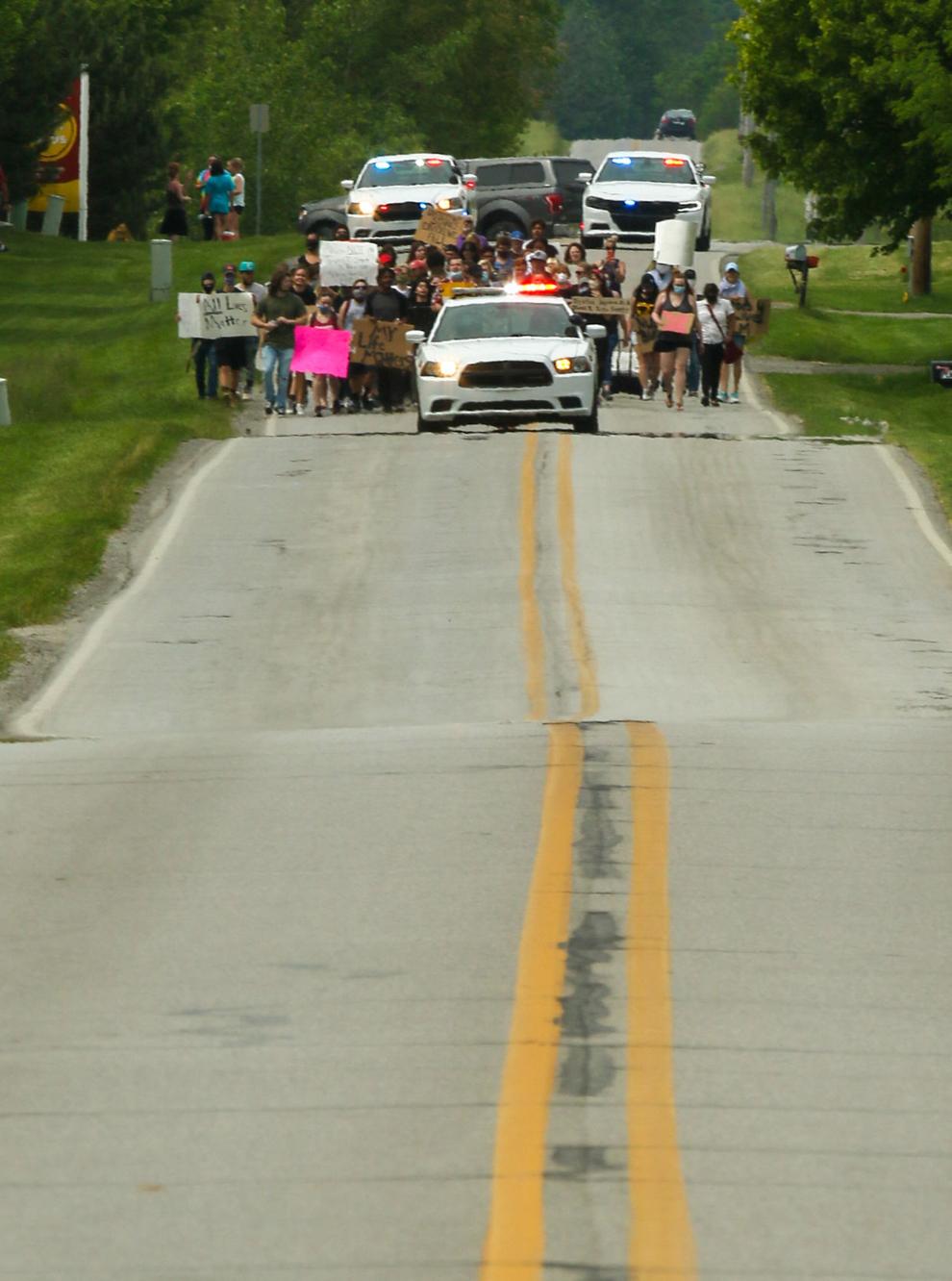 Lowell George Floyd protest march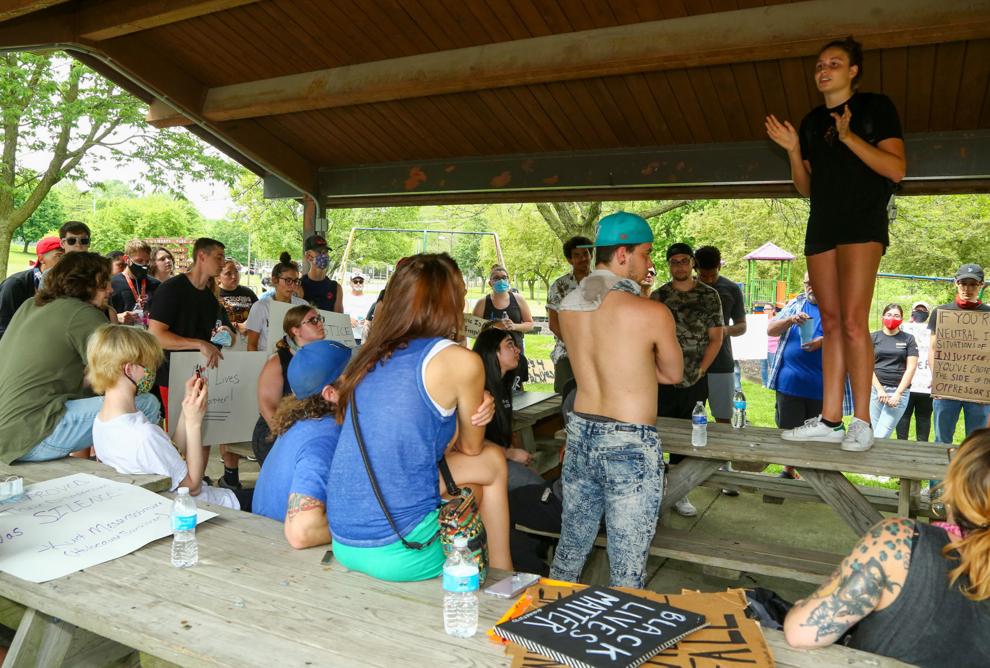 Lowell George Floyd protest march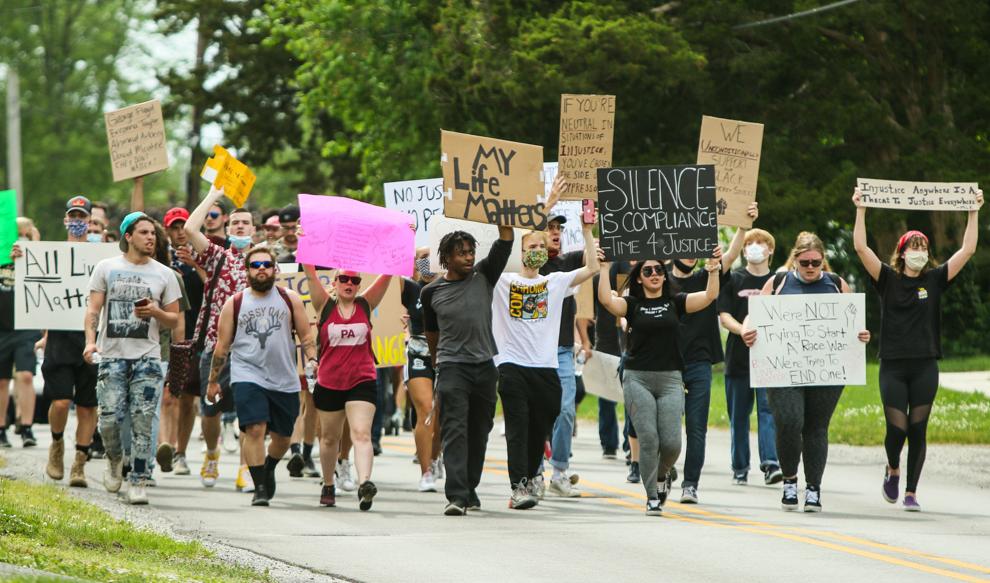 Lowell George Floyd protest march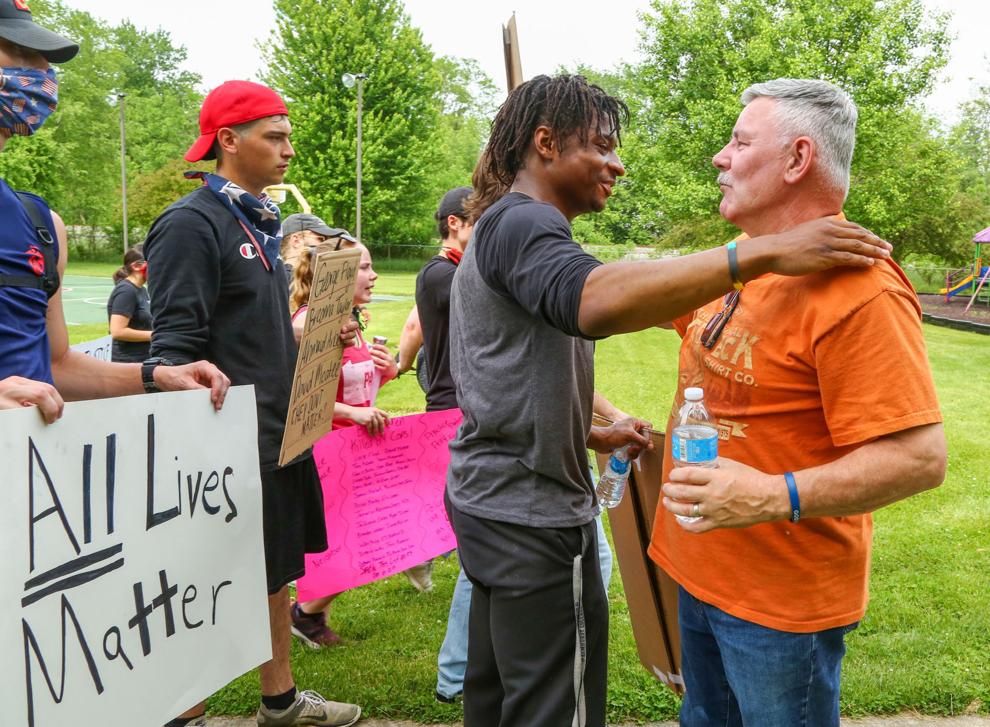 St. John protest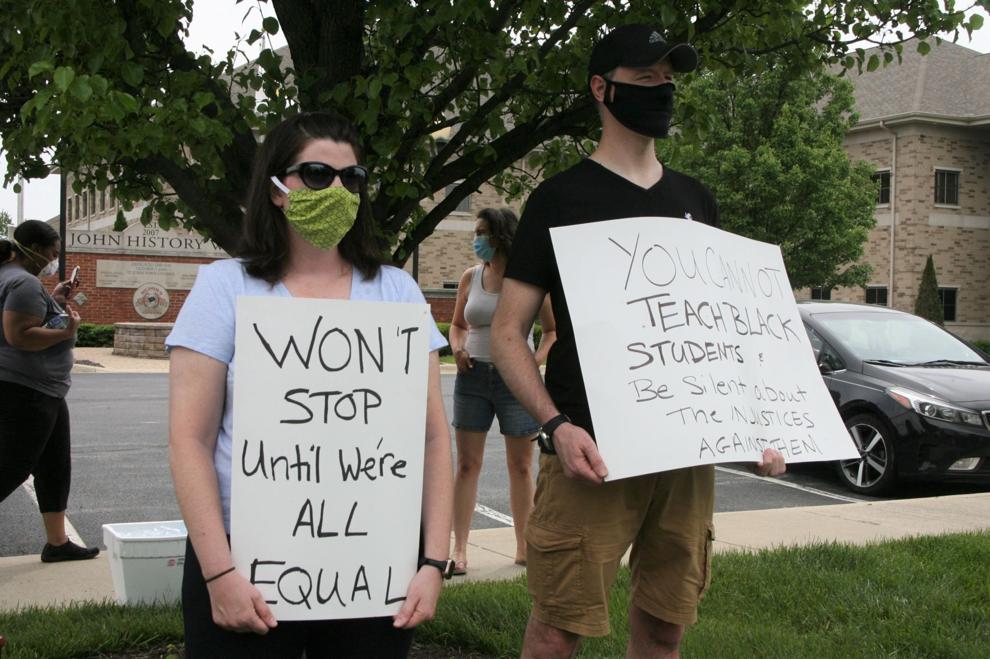 Protesters gather outside Munster Police Department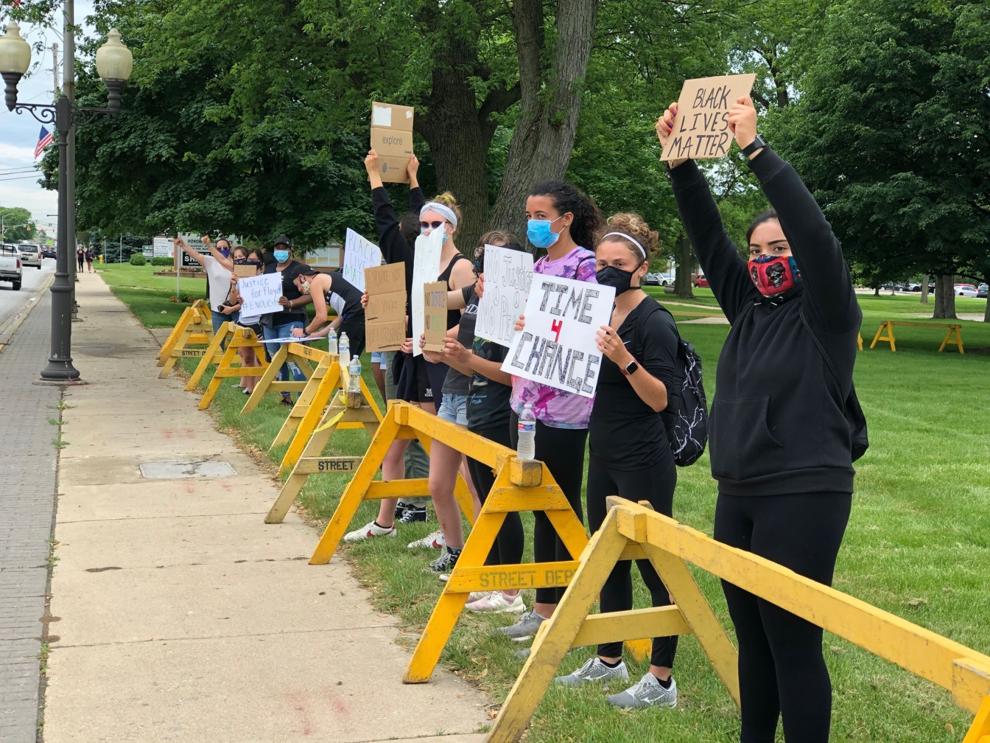 Tuesday BLM protest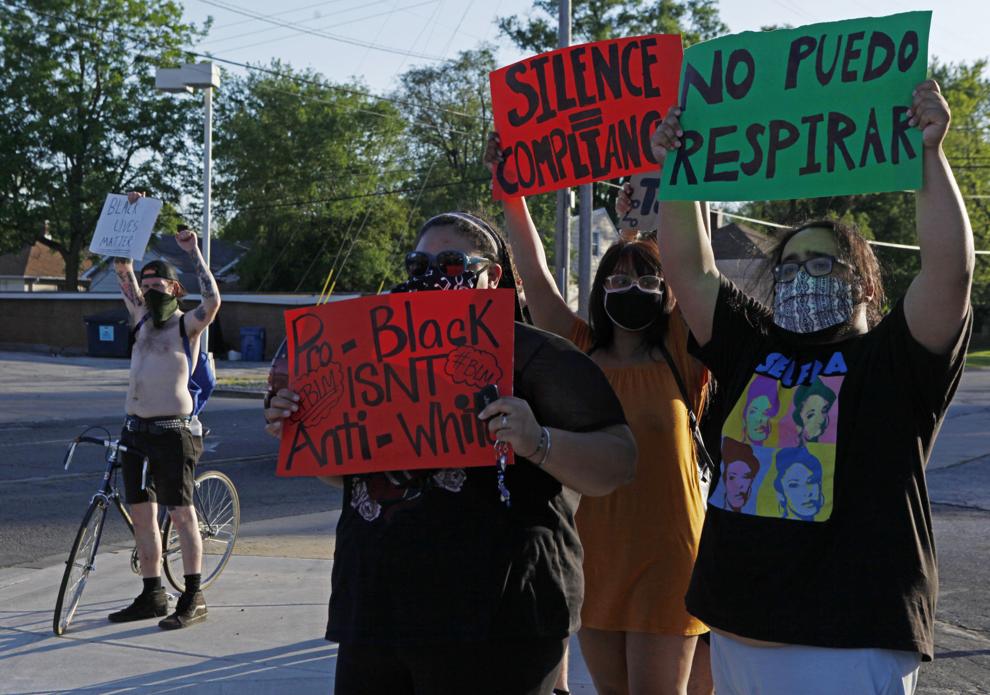 Tuesday BLM protest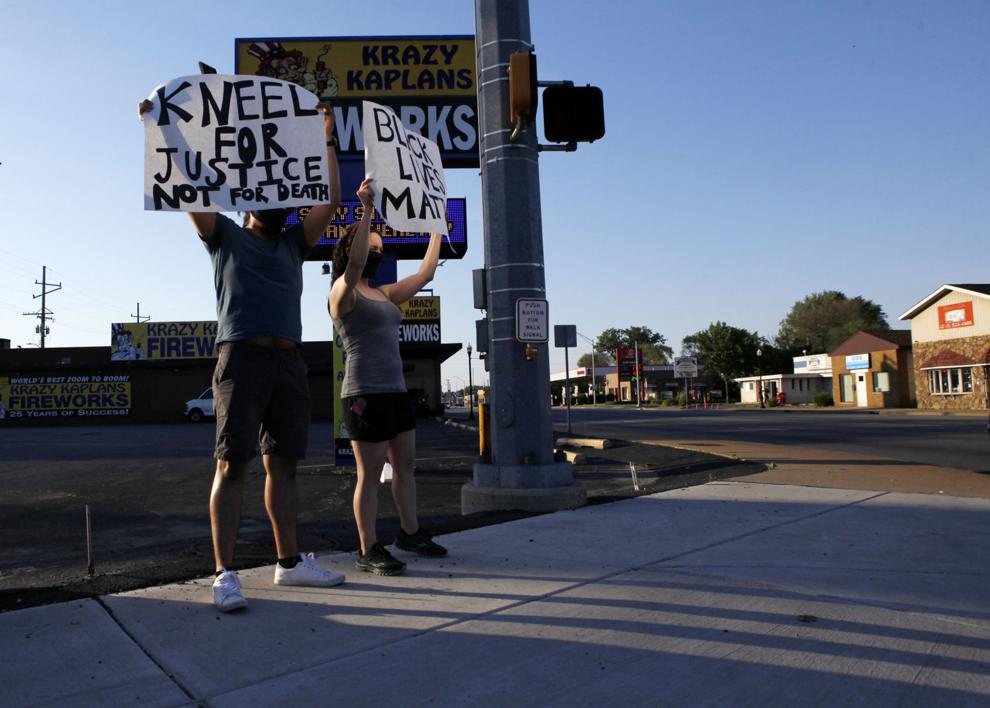 WATCH NOW: Crown Point officials address armed bystanders amid peaceful gathering
Valpo protest
Portage George Floyd protest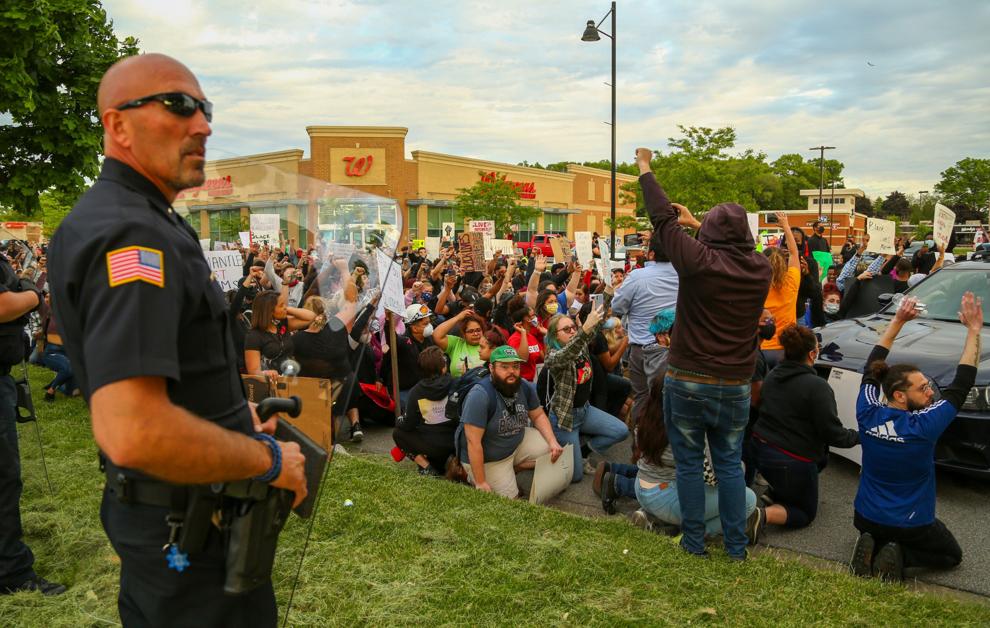 Portage George Floyd protest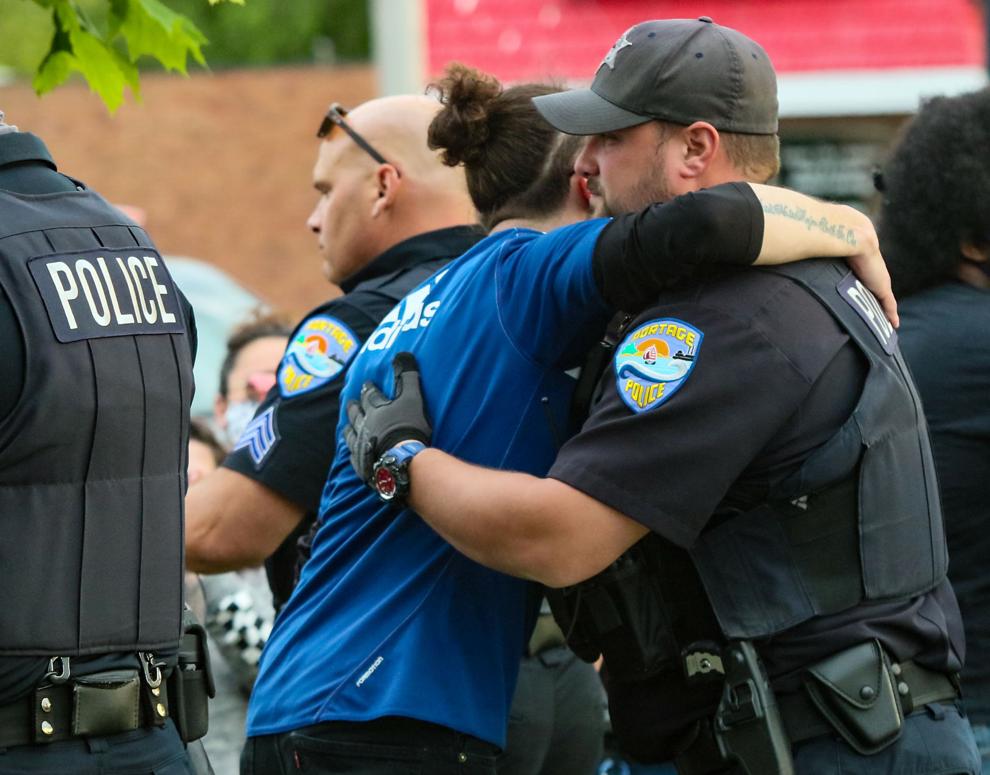 Portage George Floyd protest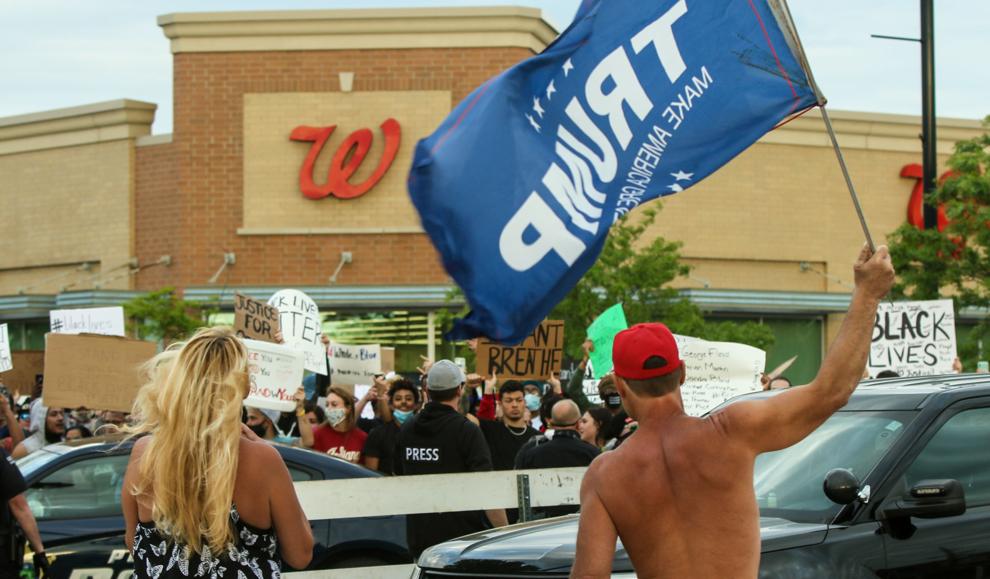 Portage George Floyd protest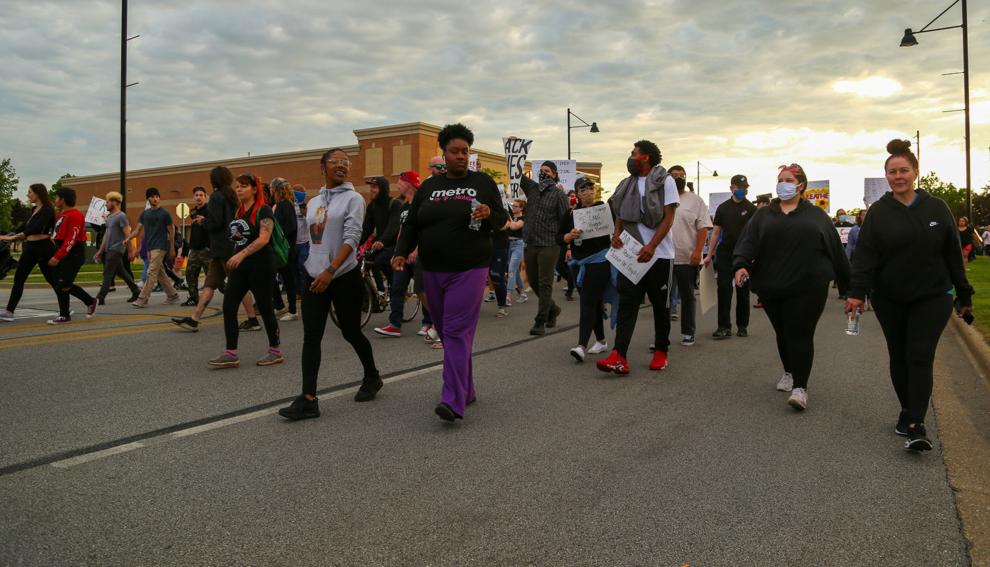 Portage George Floyd protest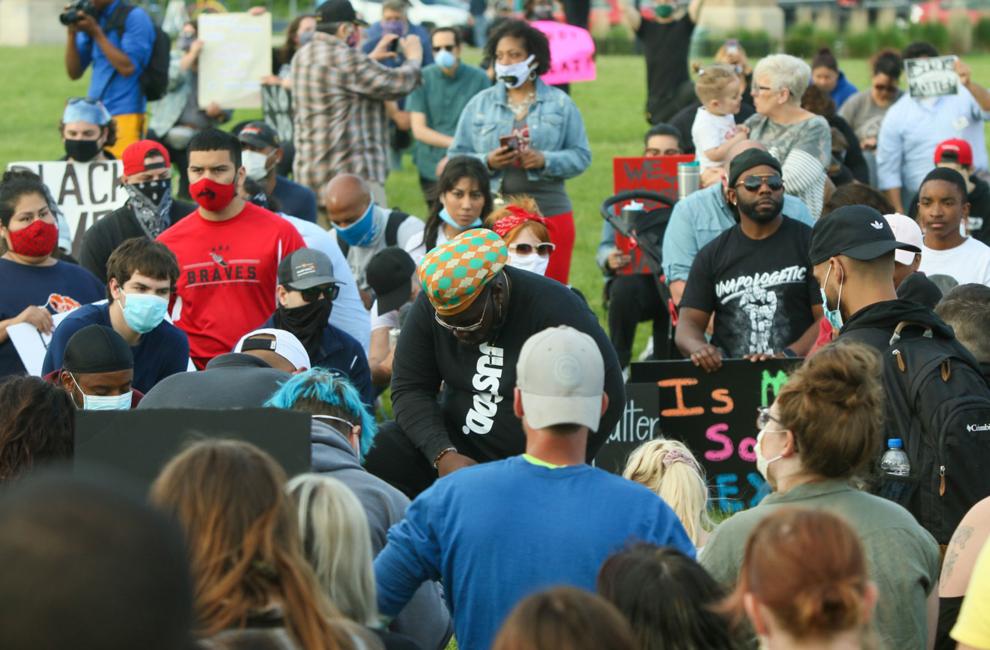 Portage George Floyd protest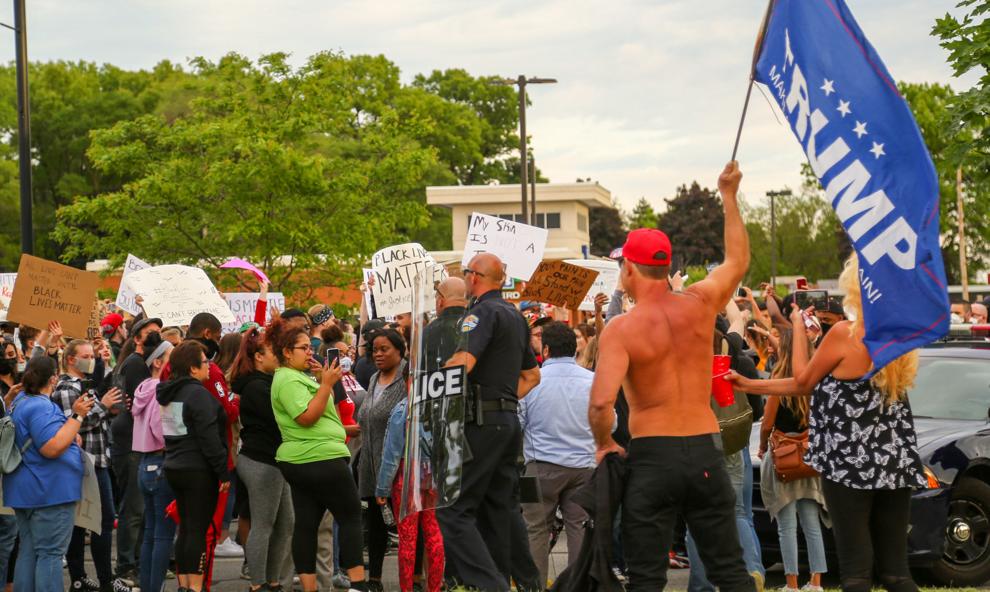 Portage George Floyd protest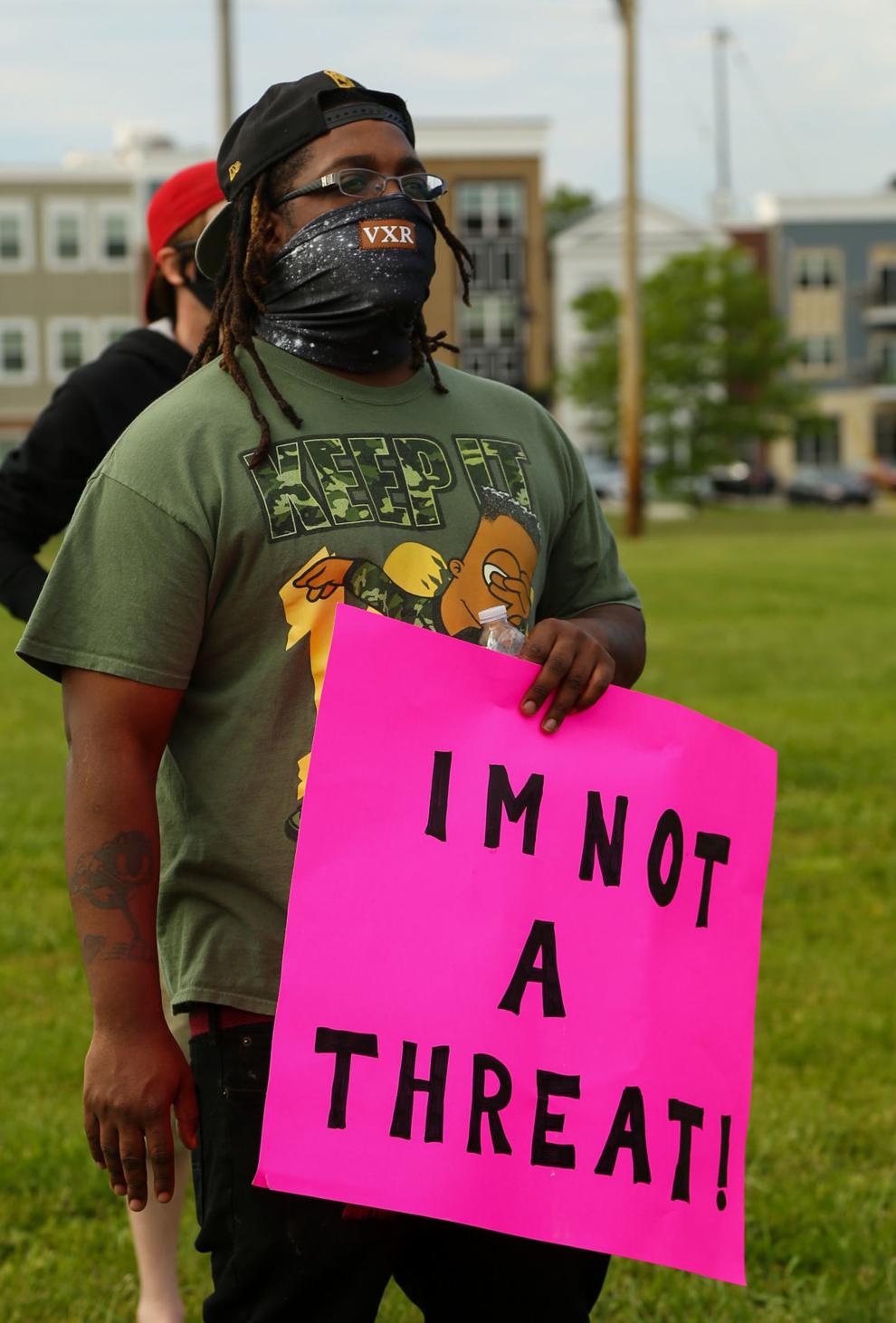 Portage George Floyd protest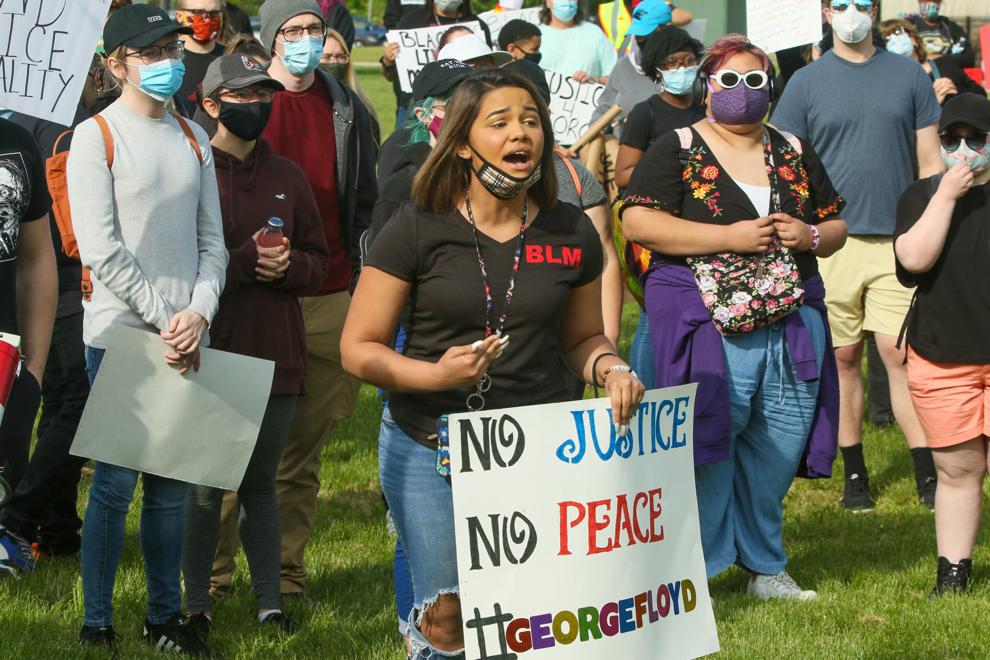 Portage George Floyd protest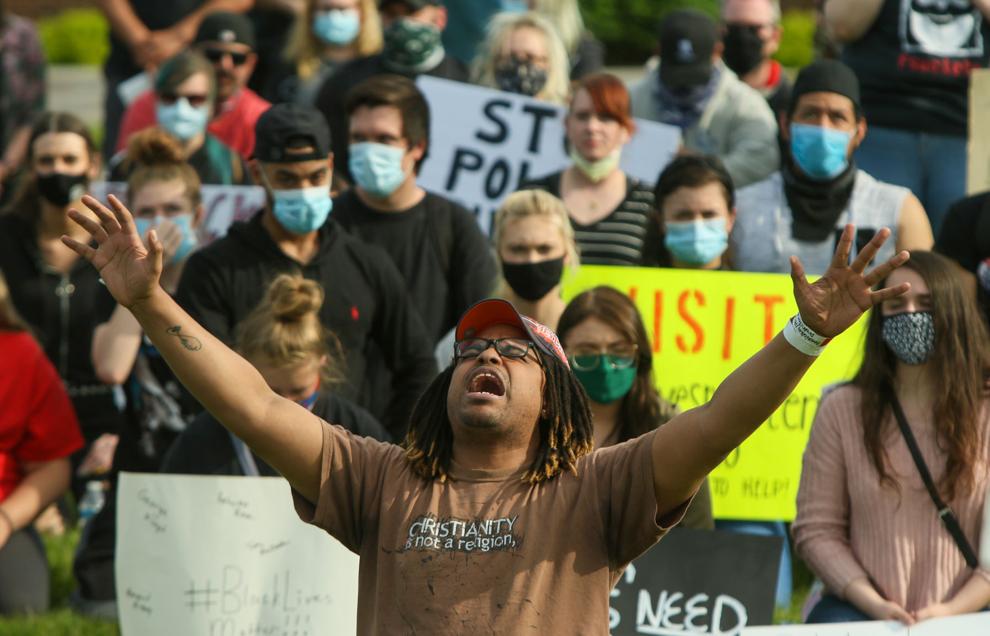 Portage George Floyd protest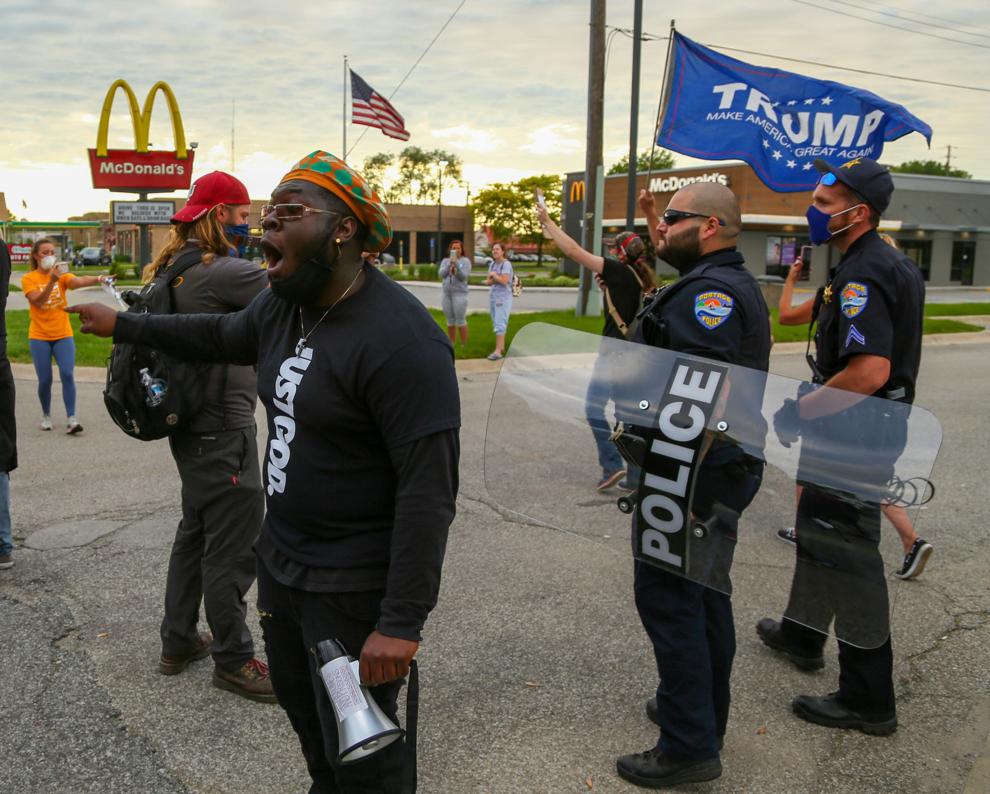 Portage George Floyd protest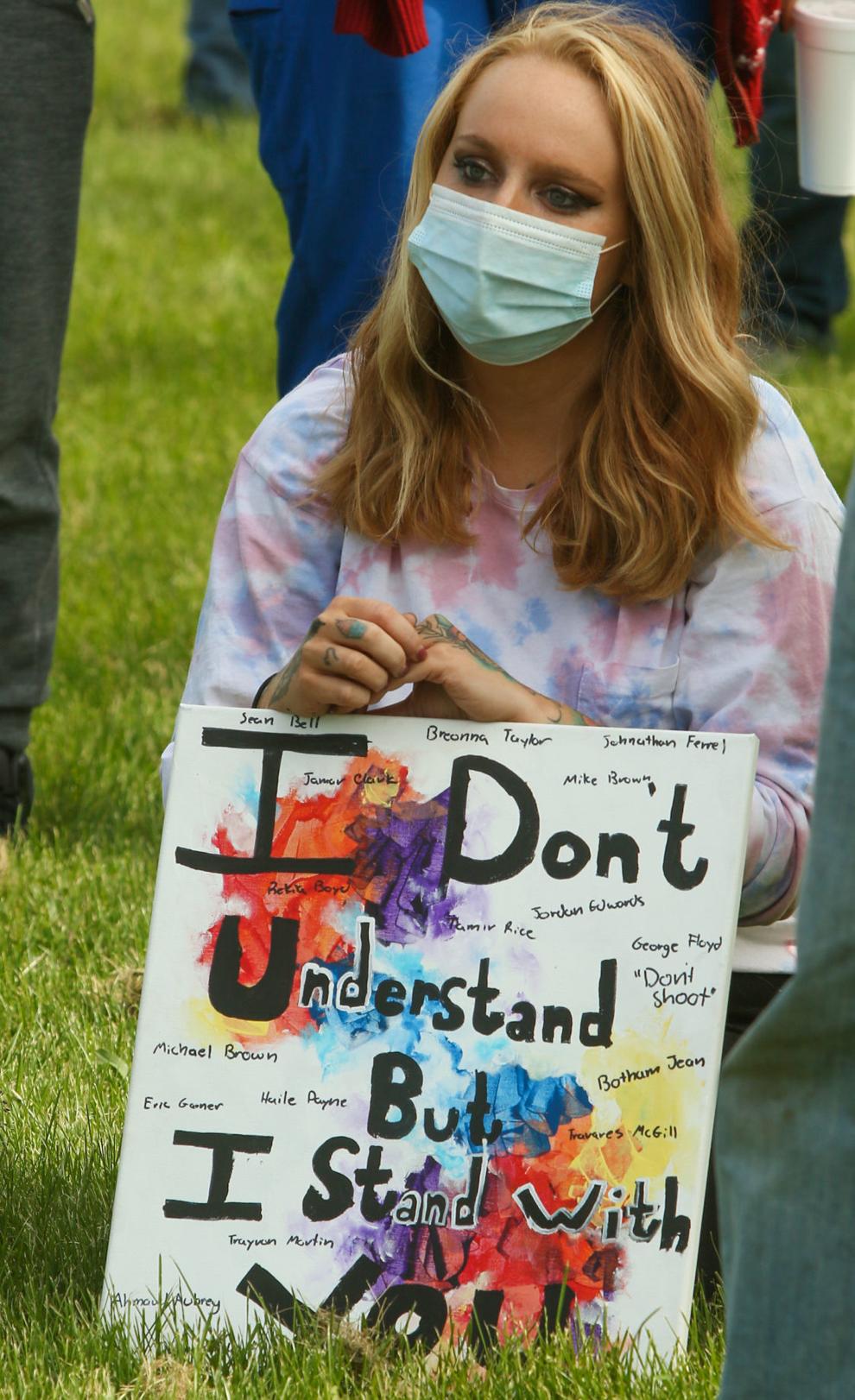 Portage George Floyd protest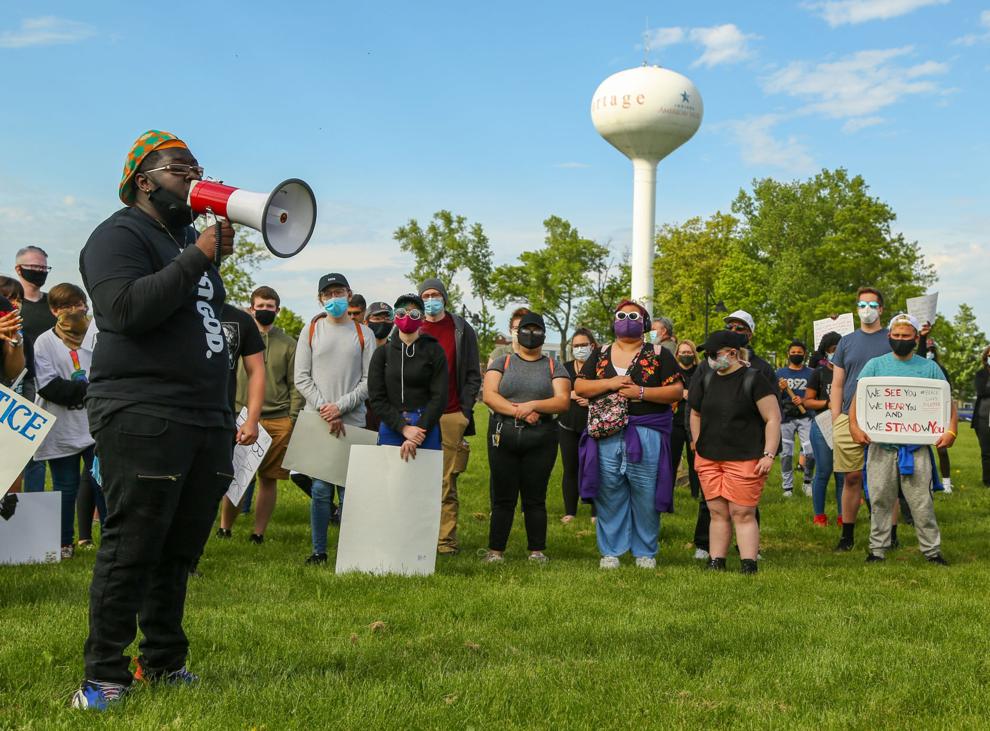 Portage George Floyd protest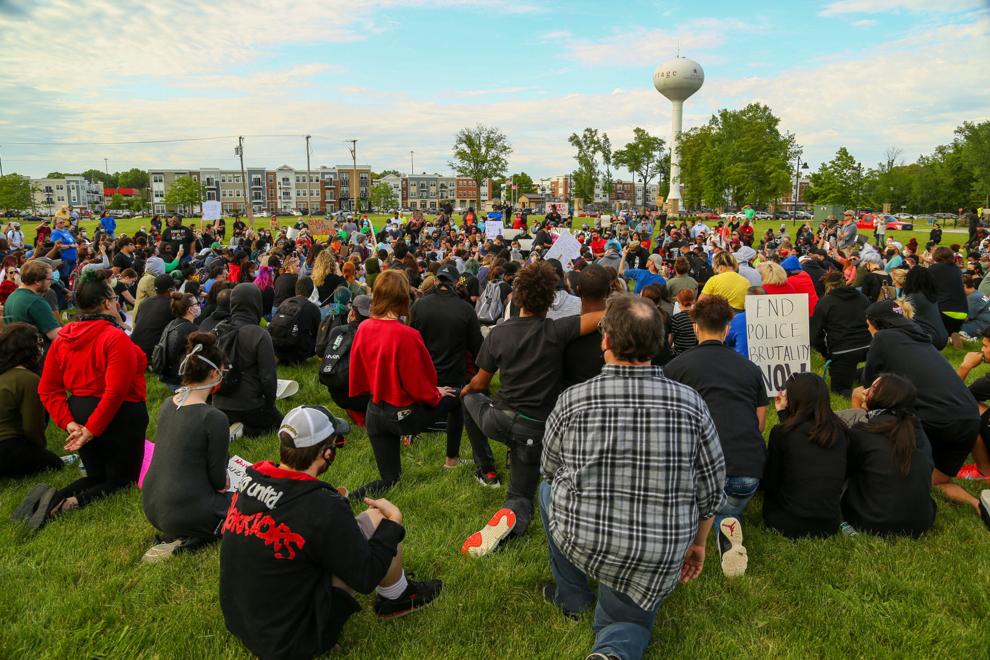 Crown Point protest
Crown Point protest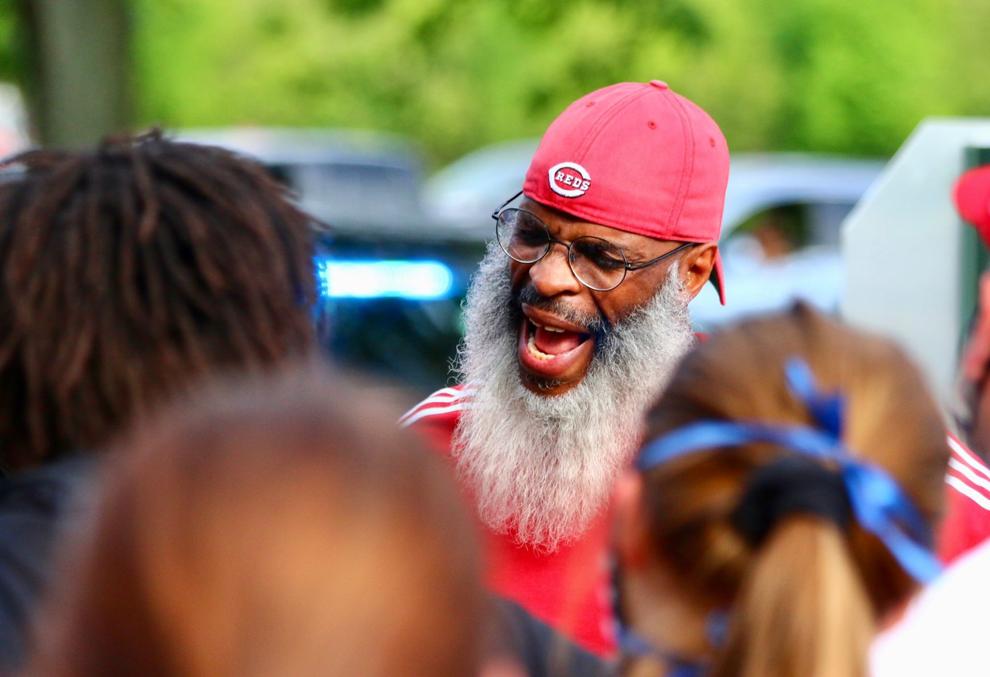 Crown Point protest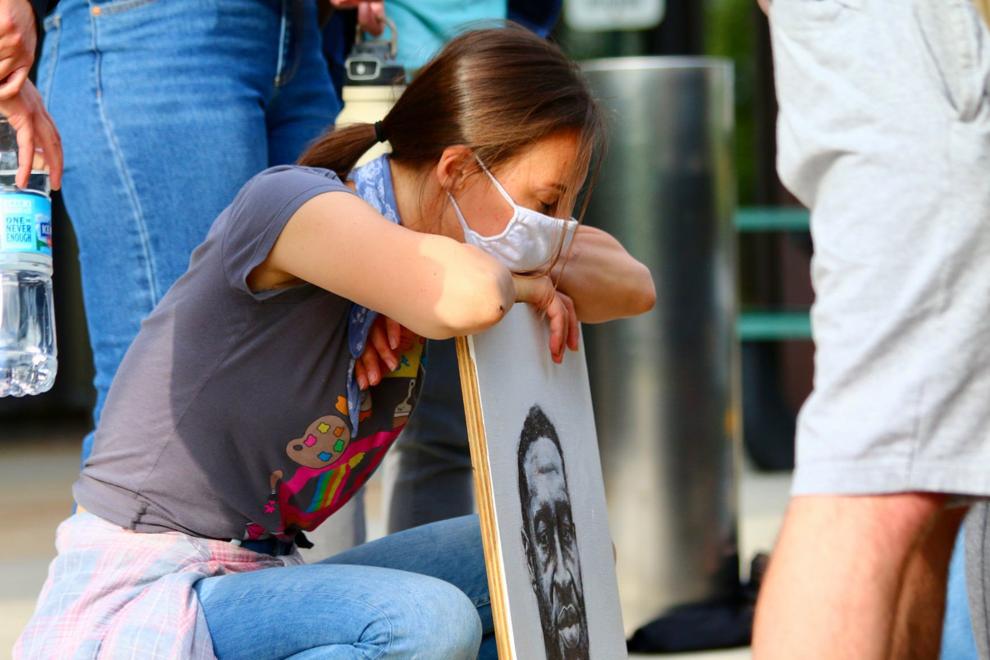 Crown Point protest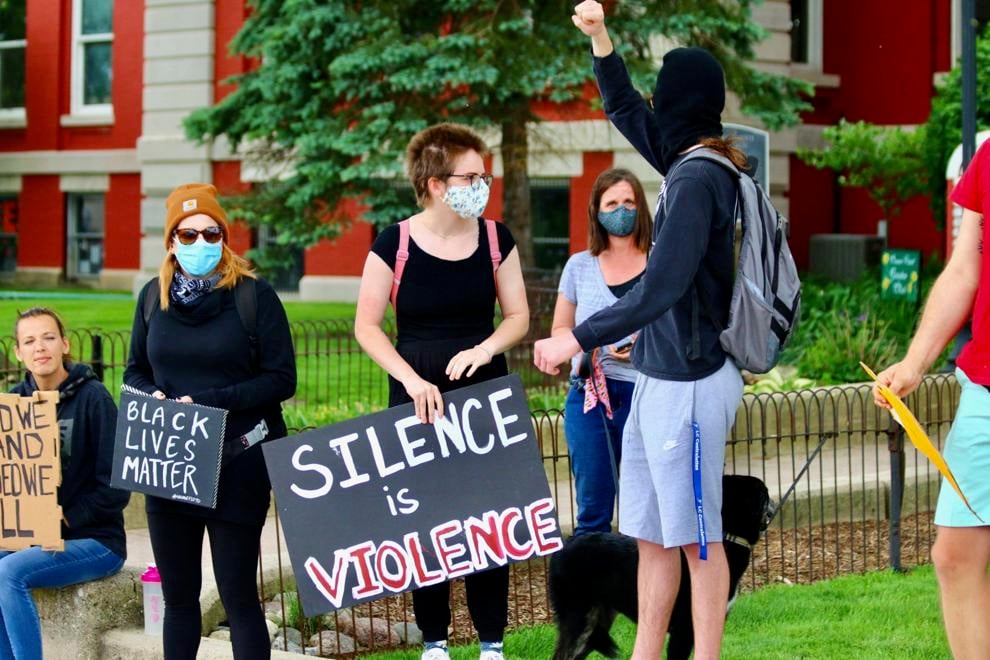 Portage Protest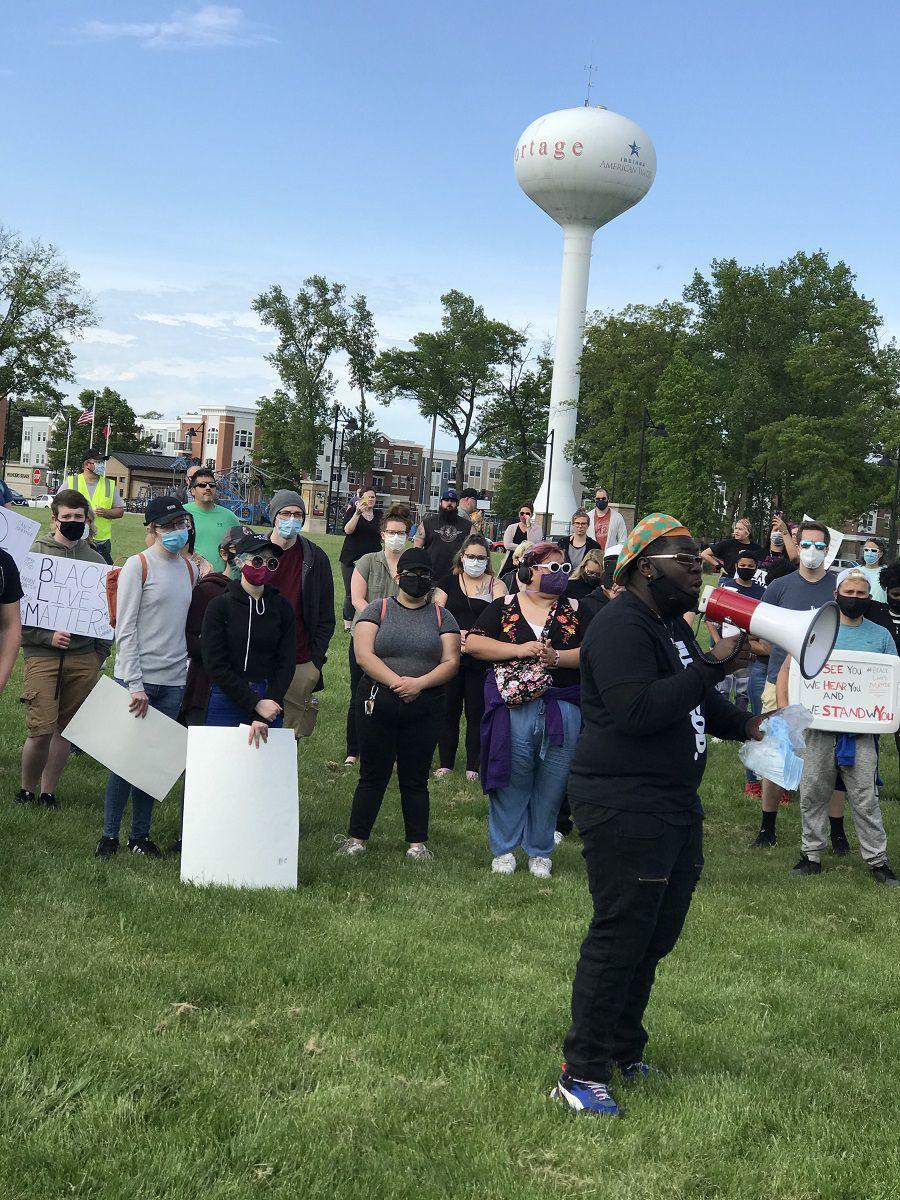 Crown Point protest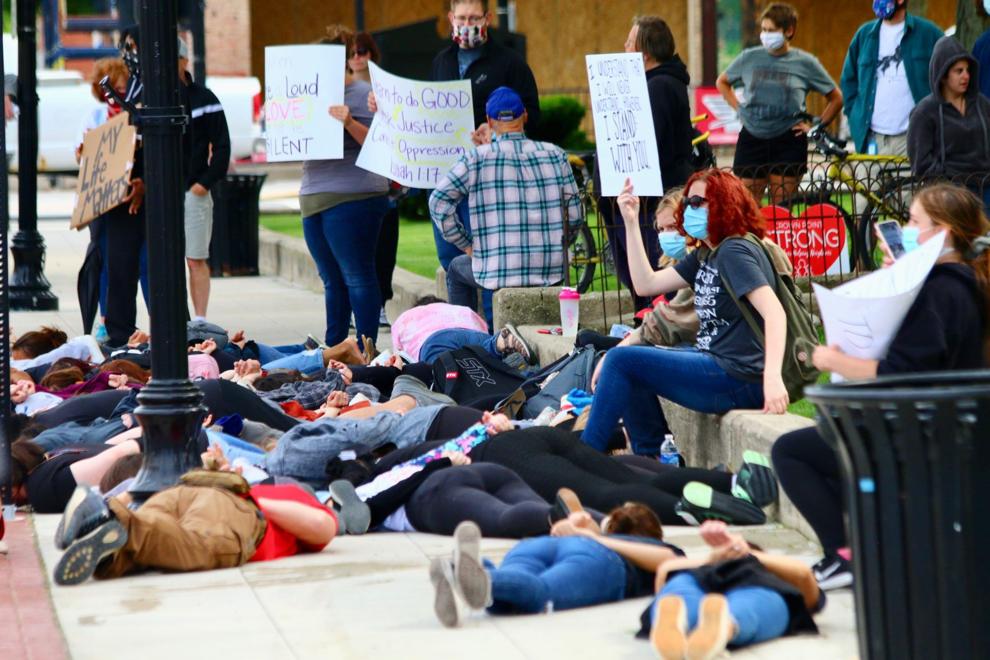 Crown Point protest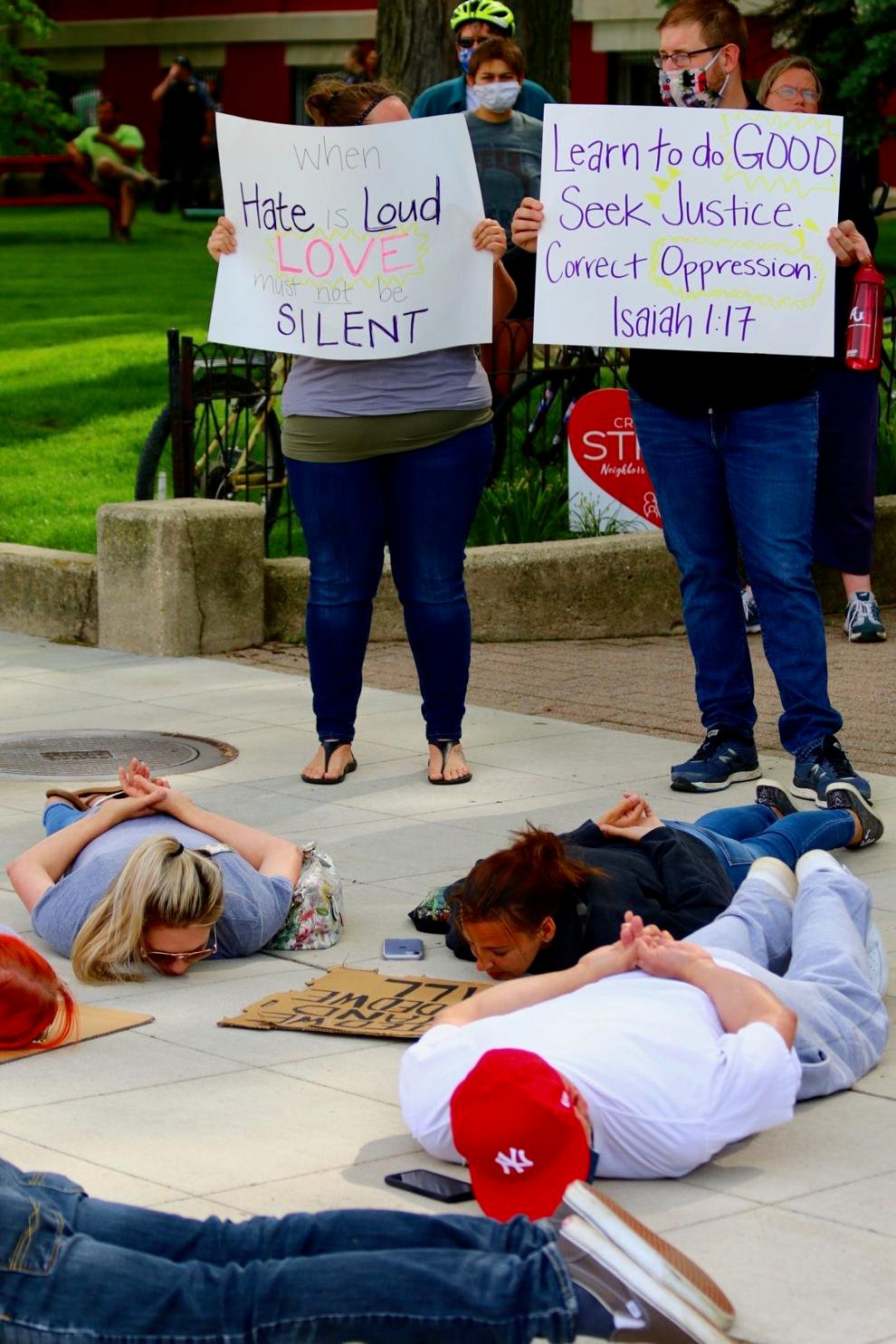 Crown Point protest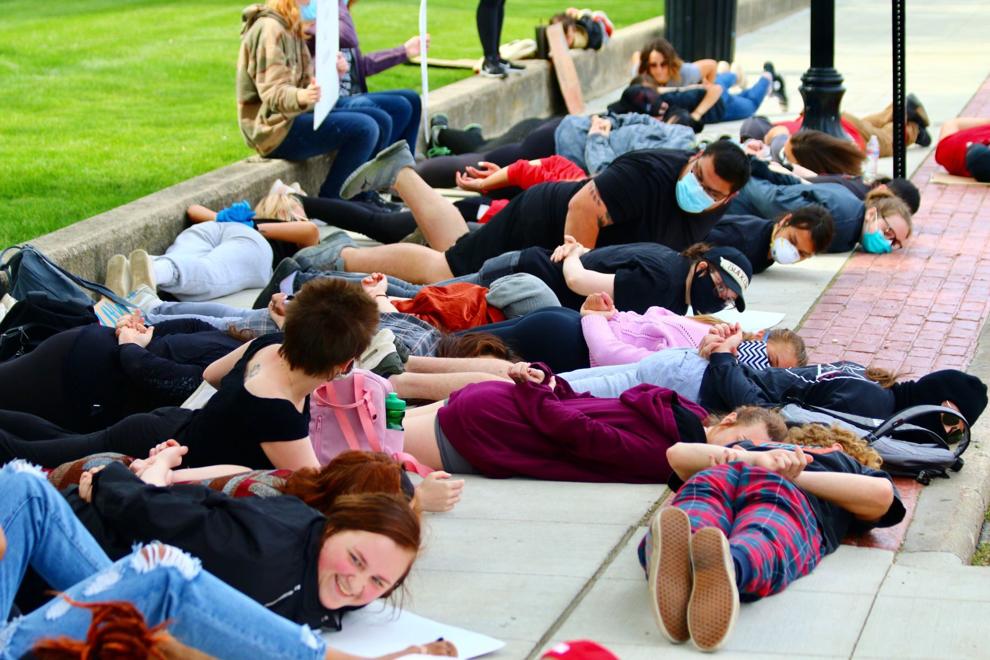 Crown Point protest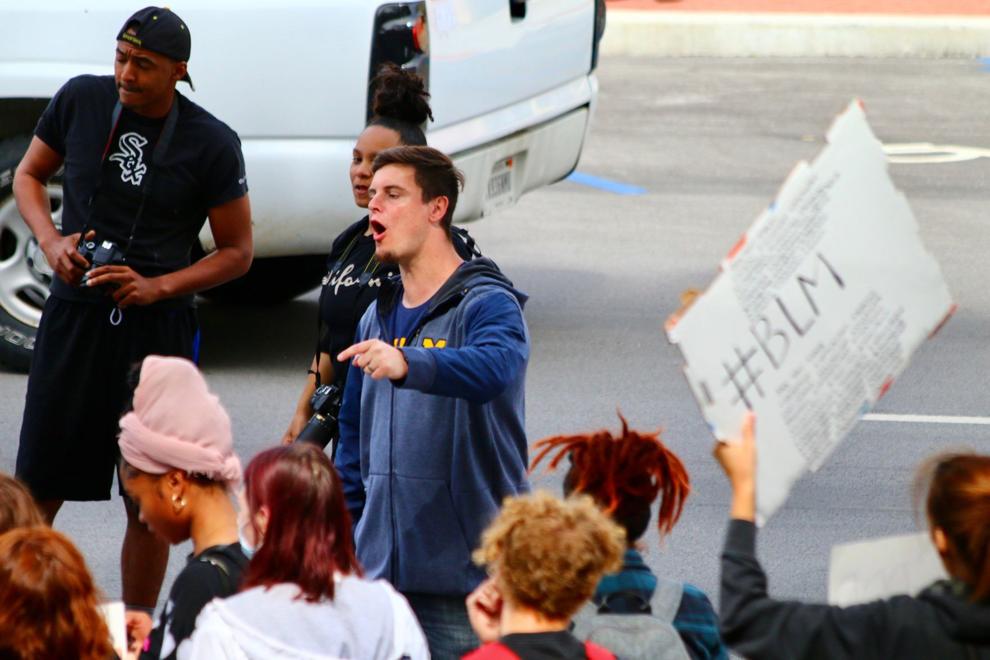 Crown Point protest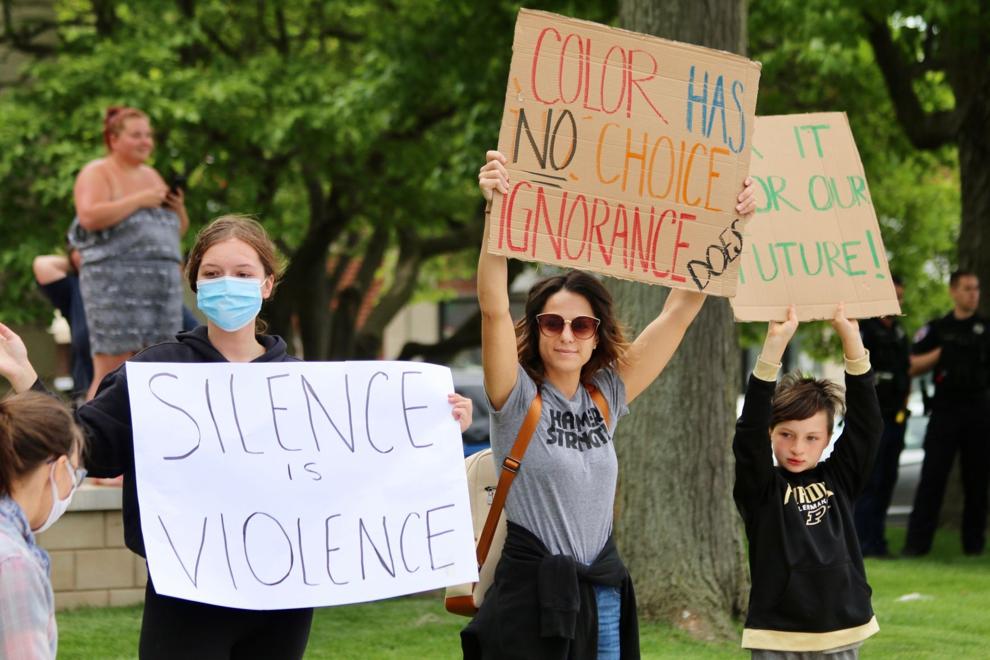 Crown Point protest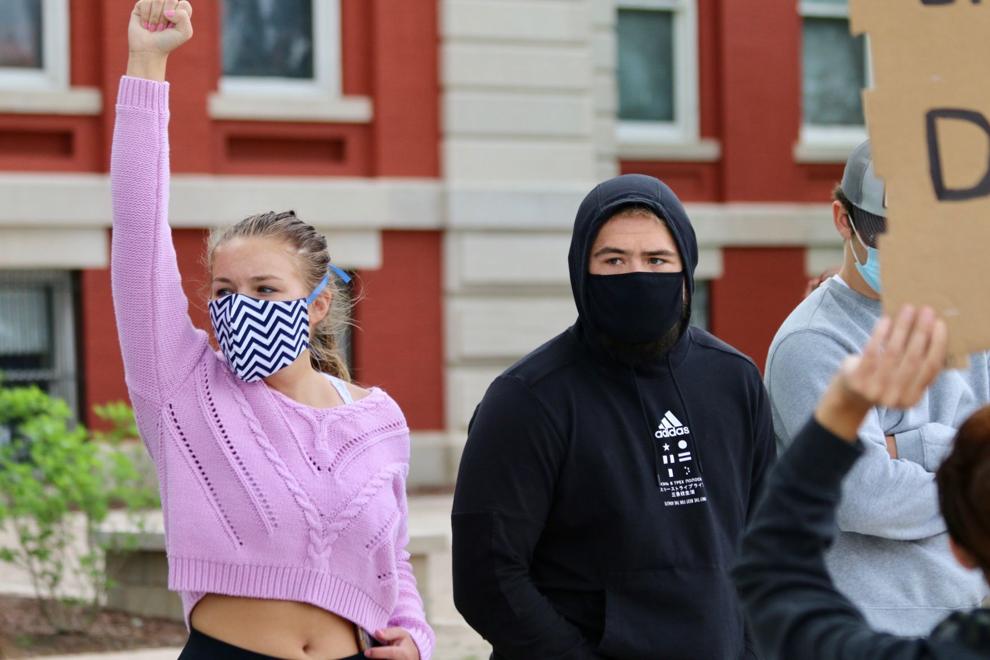 Purdue Northwest students stage a protest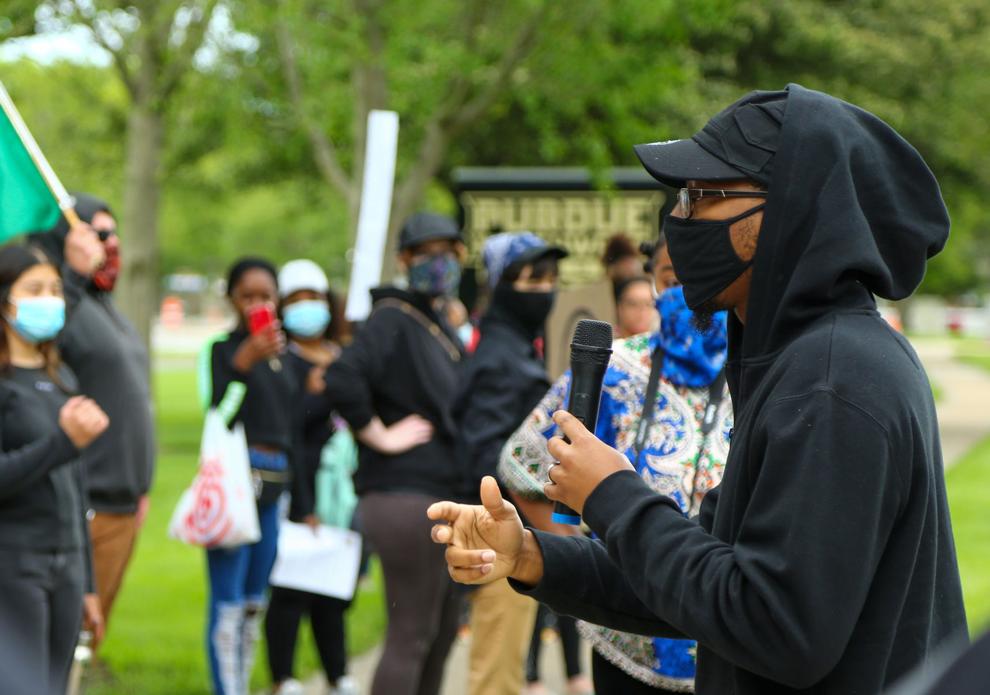 Purdue Northwest students stage a protest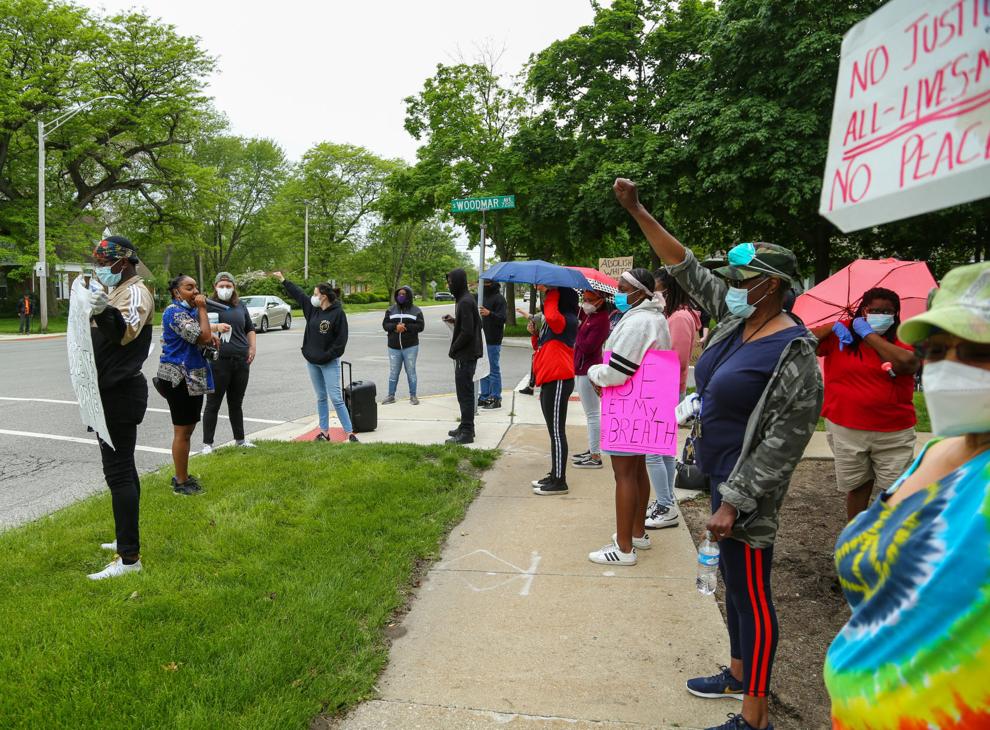 Purdue Northwest students stage a protest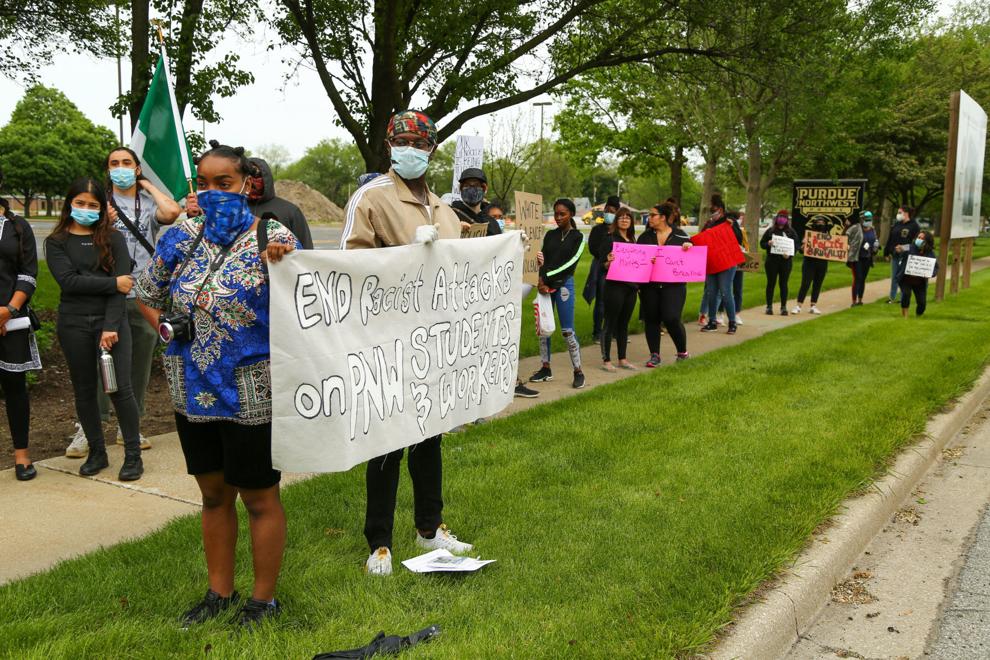 Peaceful rally in Gary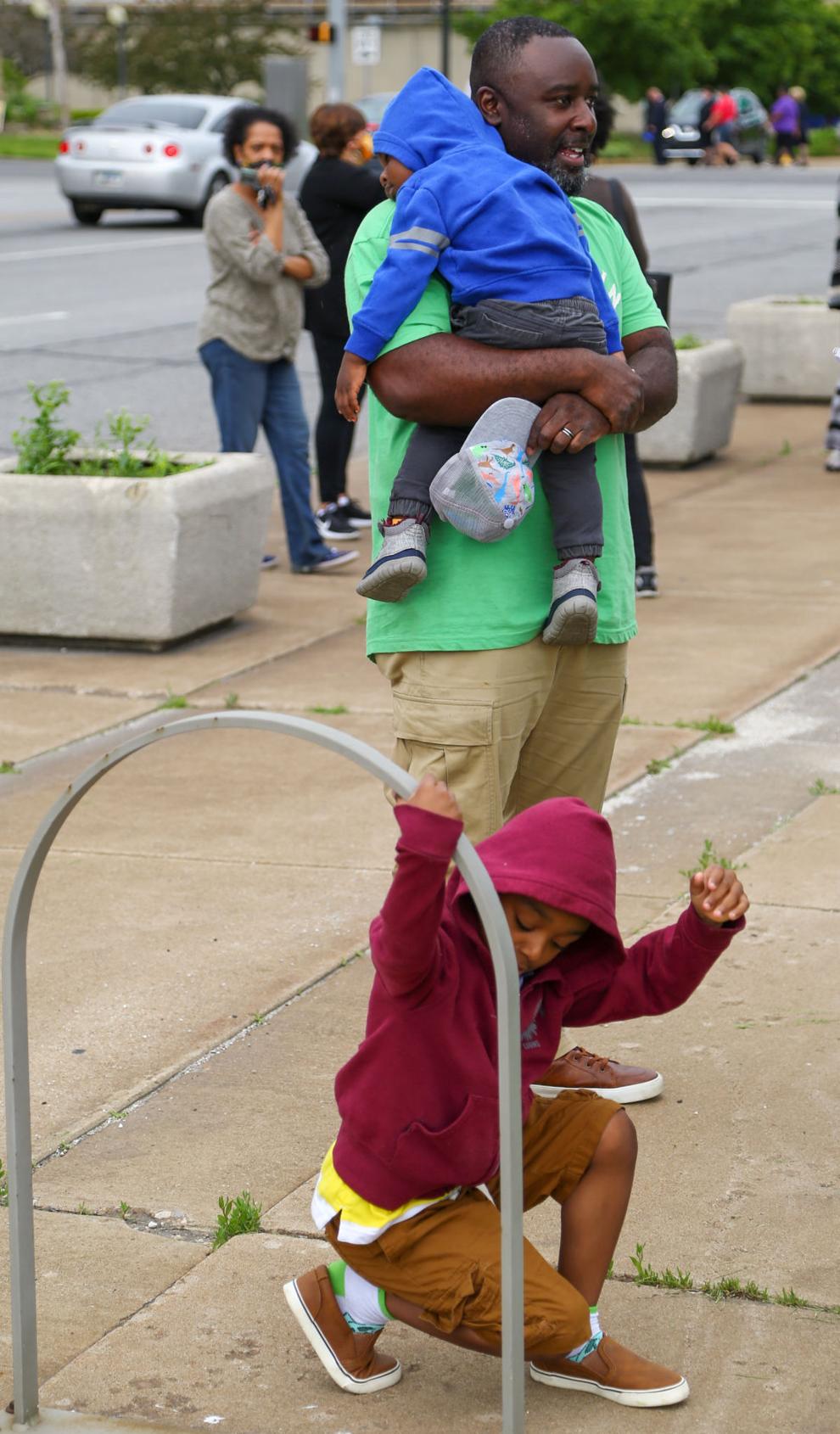 Southlake Mall area protest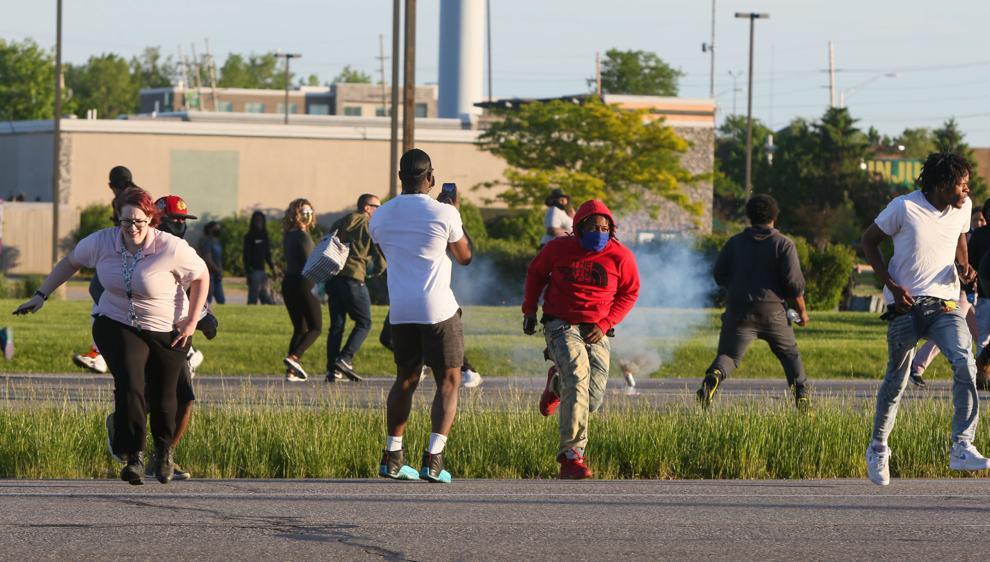 Southlake Mall area protest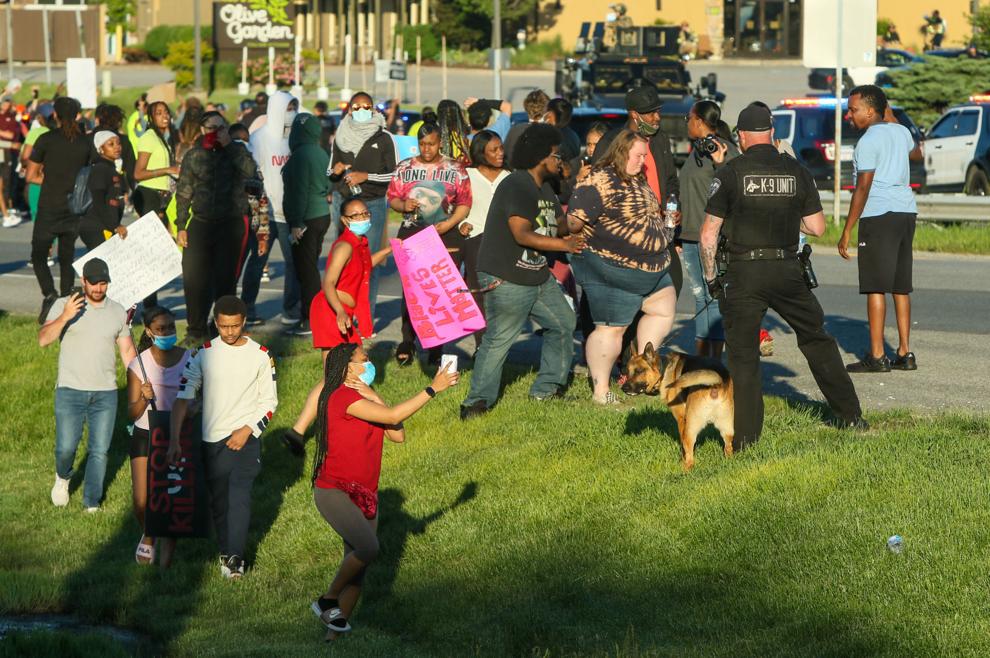 Southlake Mall area protest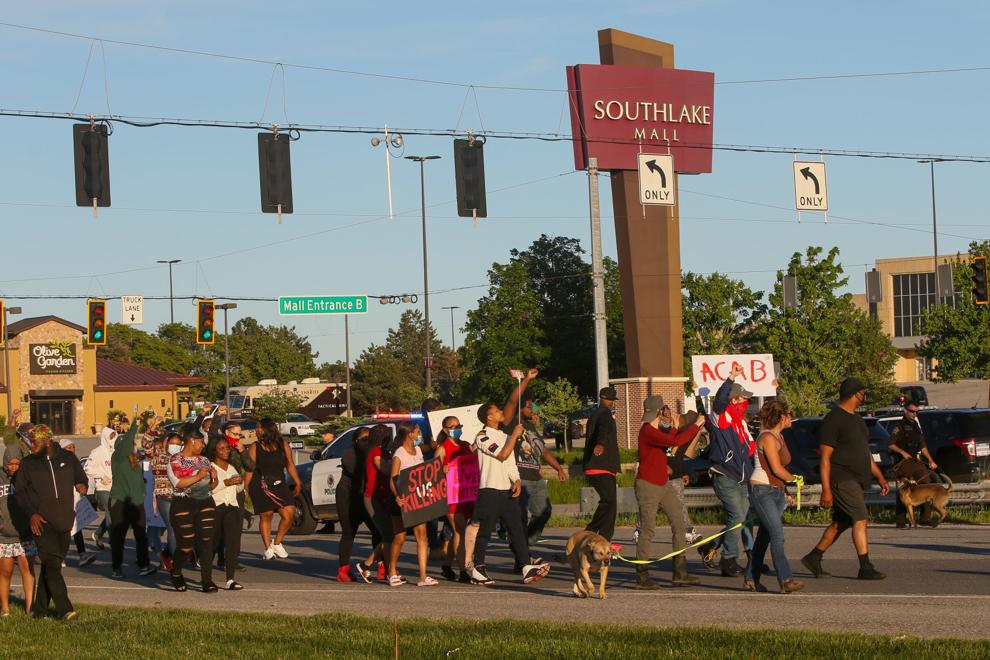 Southlake Mall area protest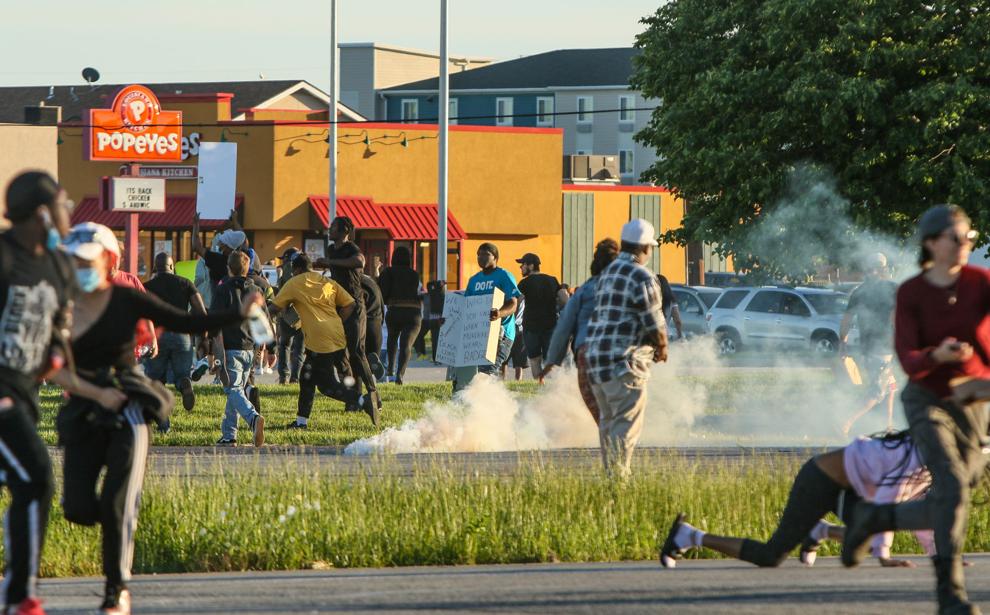 Southlake Mall area protest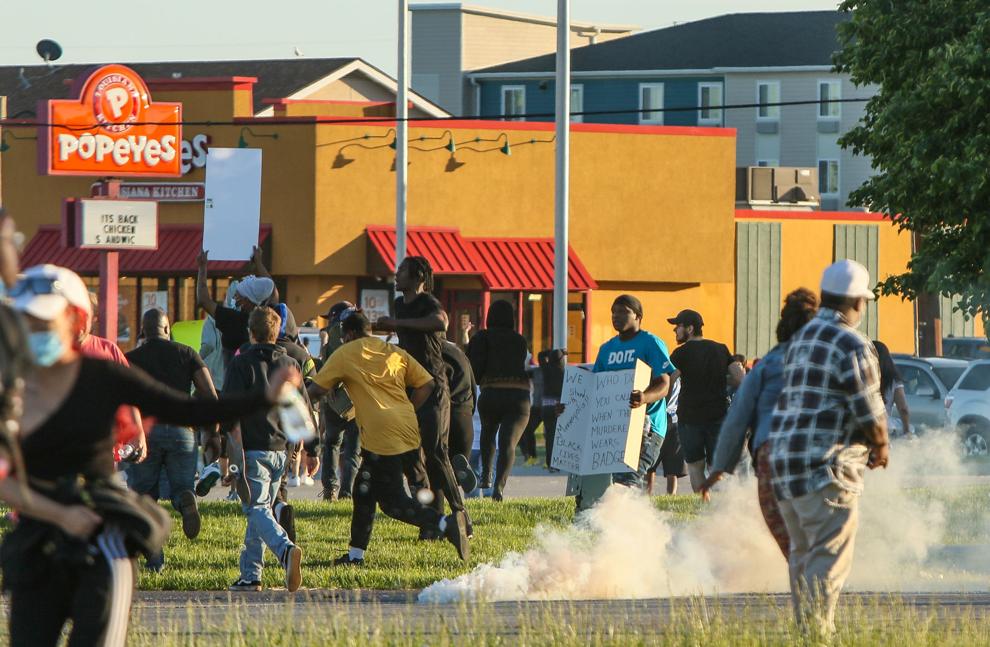 Southlake Mall area protest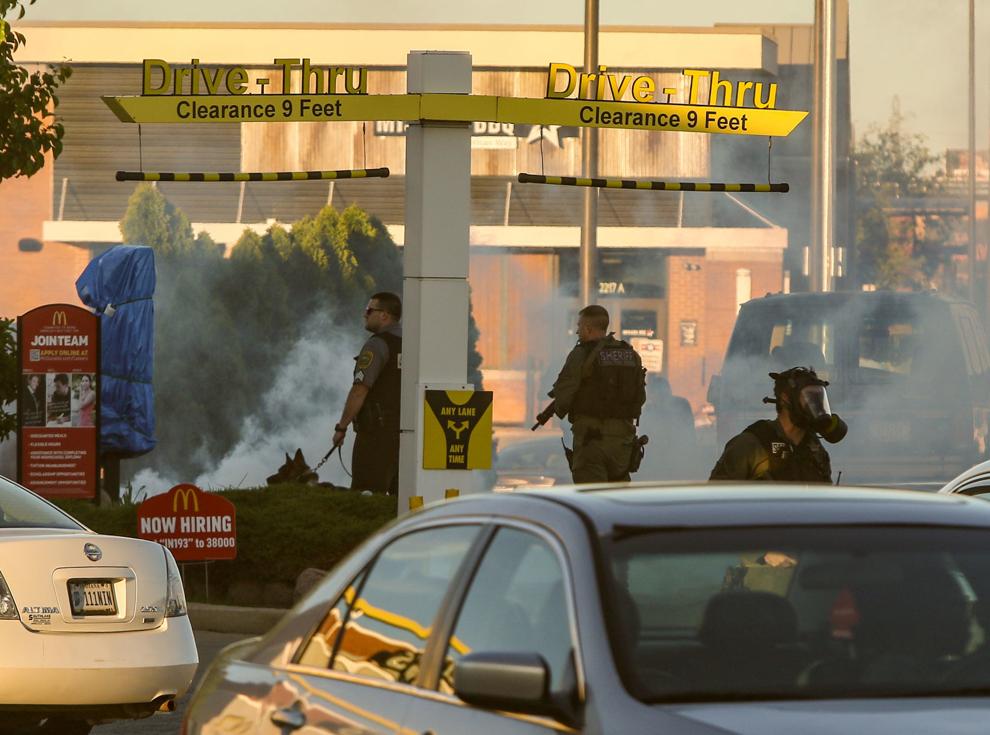 Protest in solidarity with Minneapolis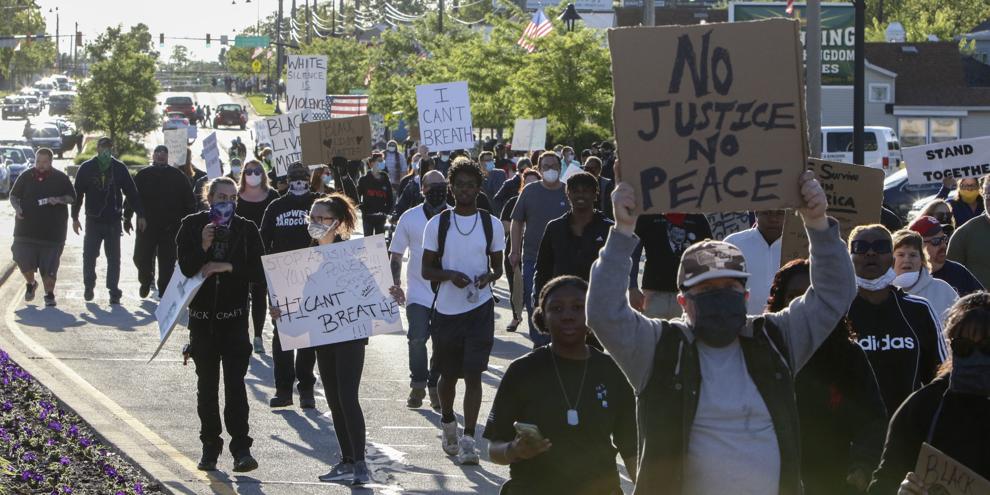 Protest in solidarity with Minneapolis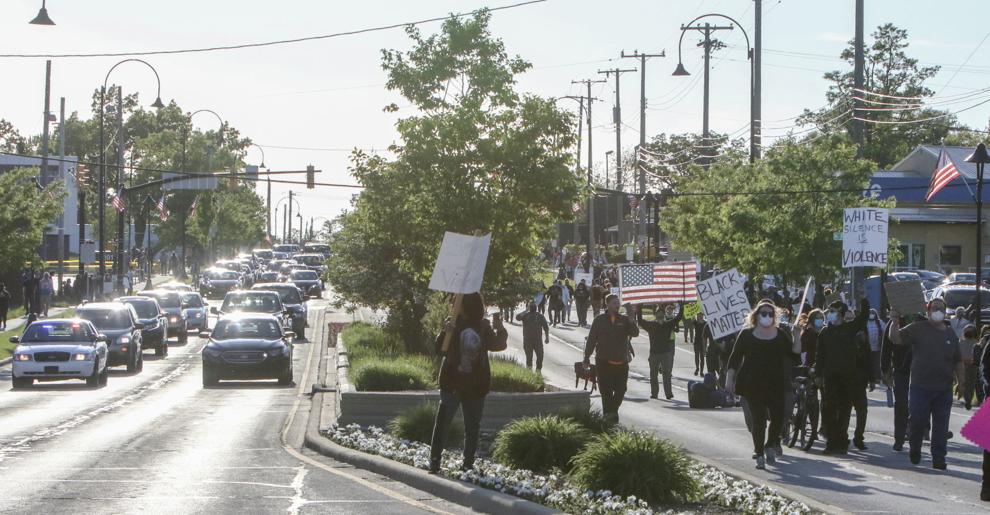 Protest in solidarity with Minneapolis
Protest in solidarity with Minneapolis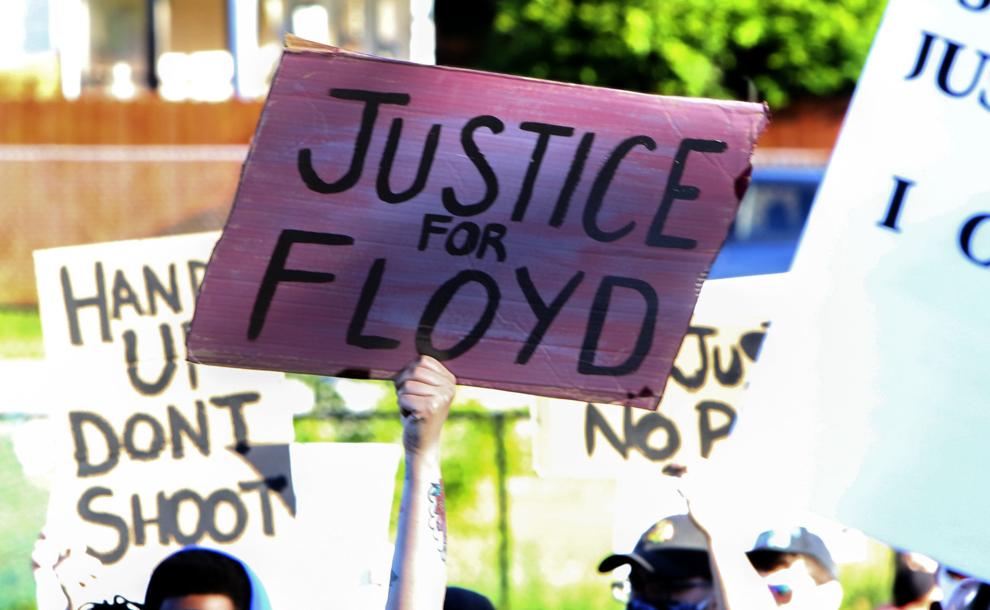 Merrillville protest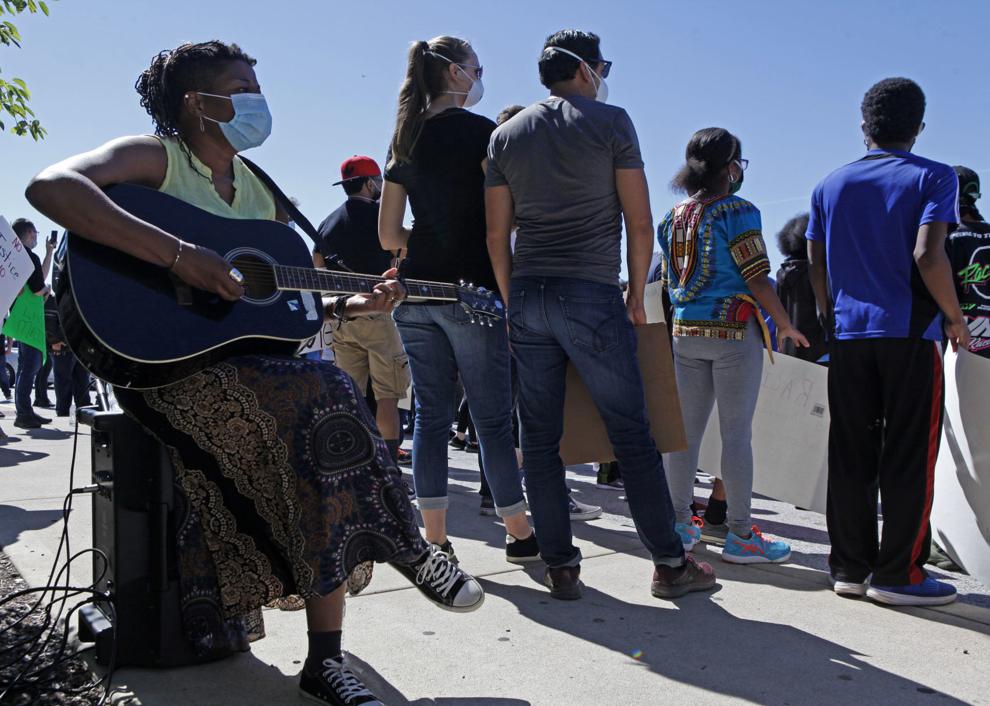 Protest in solidarity with Minneapolis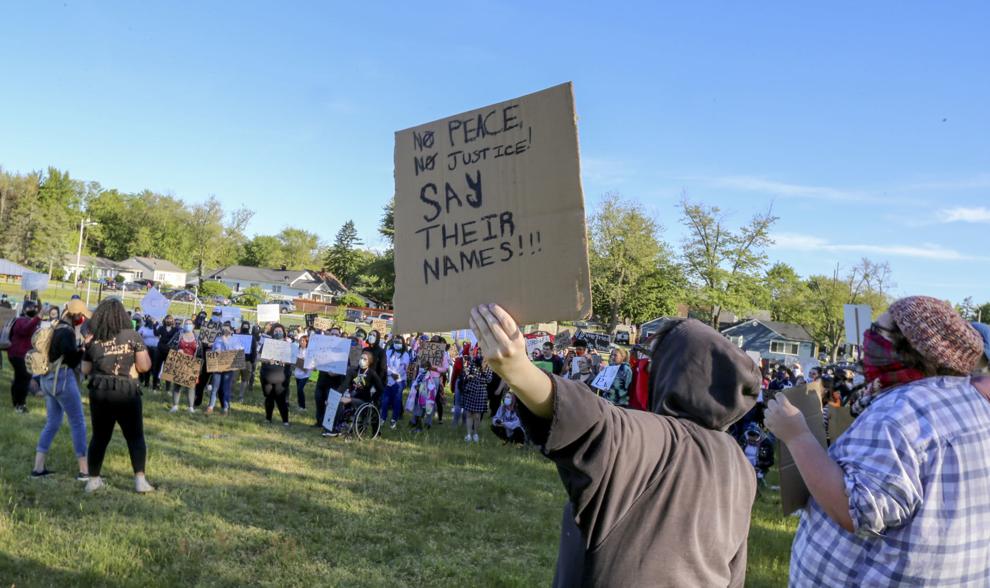 Protest in solidarity with Minneapolis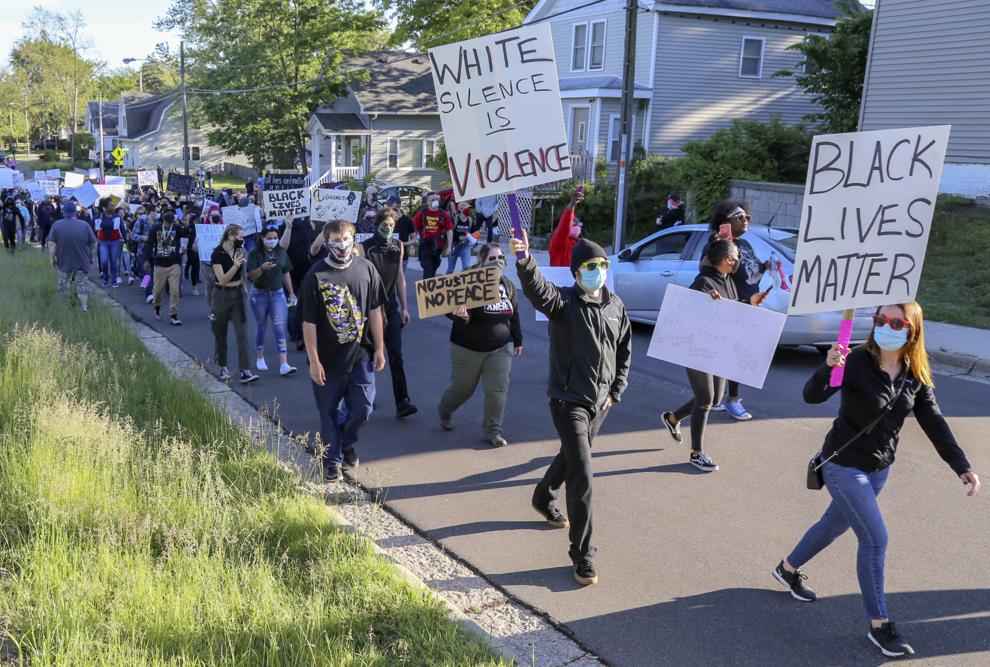 Protest in solidarity with Minneapolis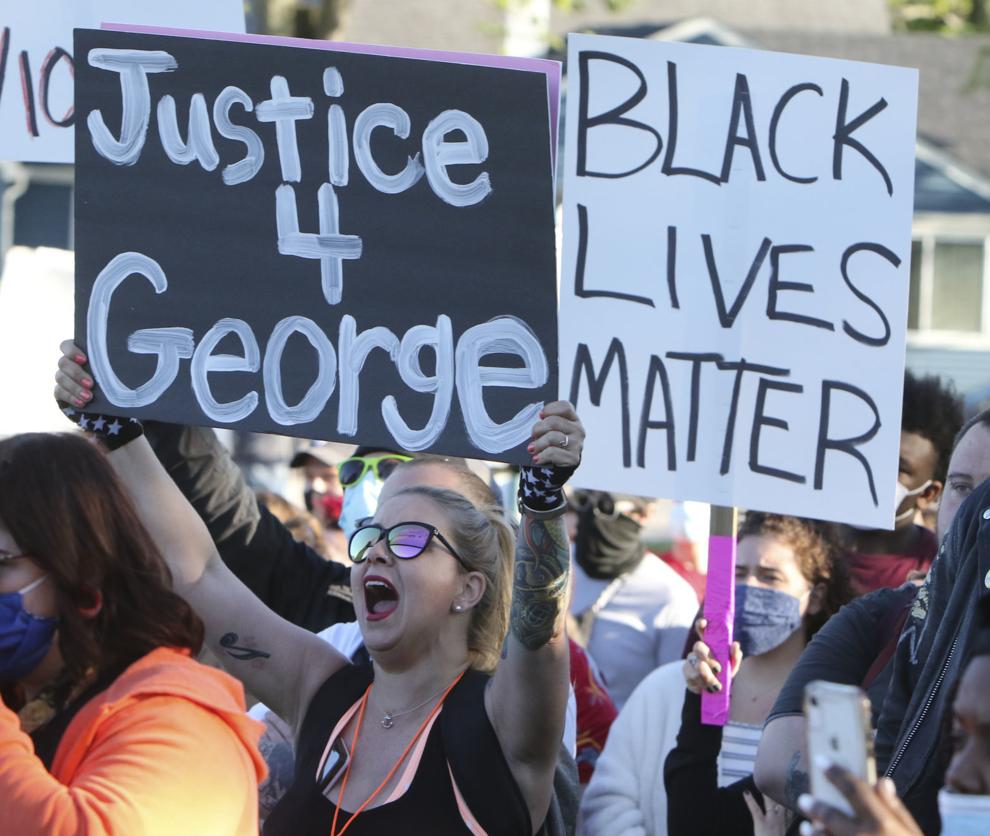 Protest in solidarity with Minneapolis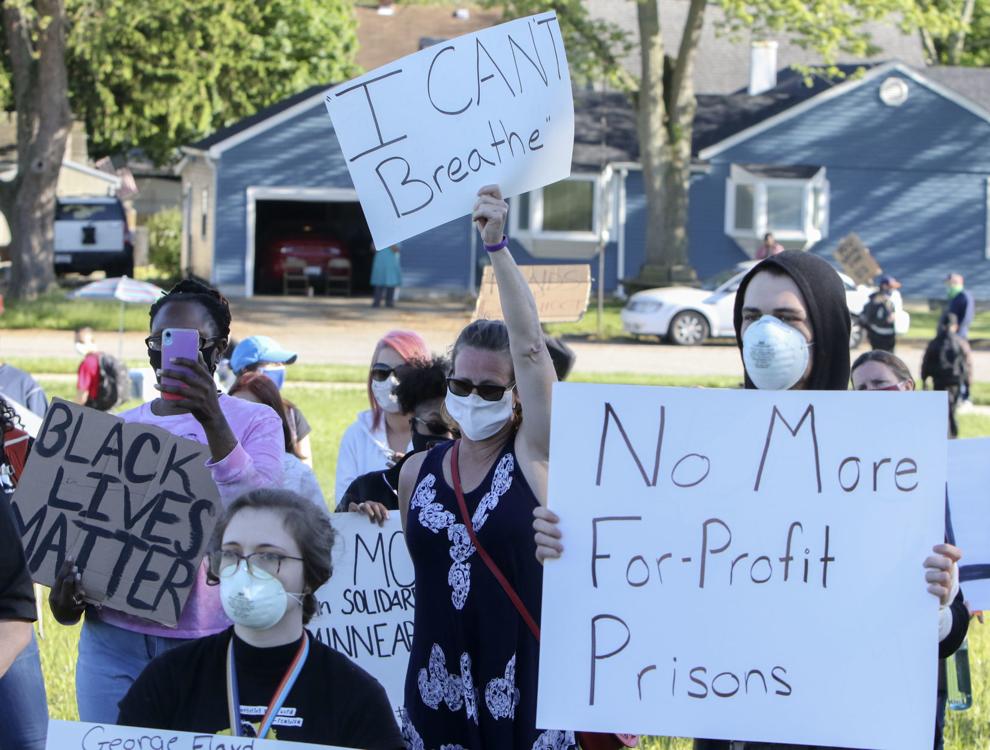 Merrillville protest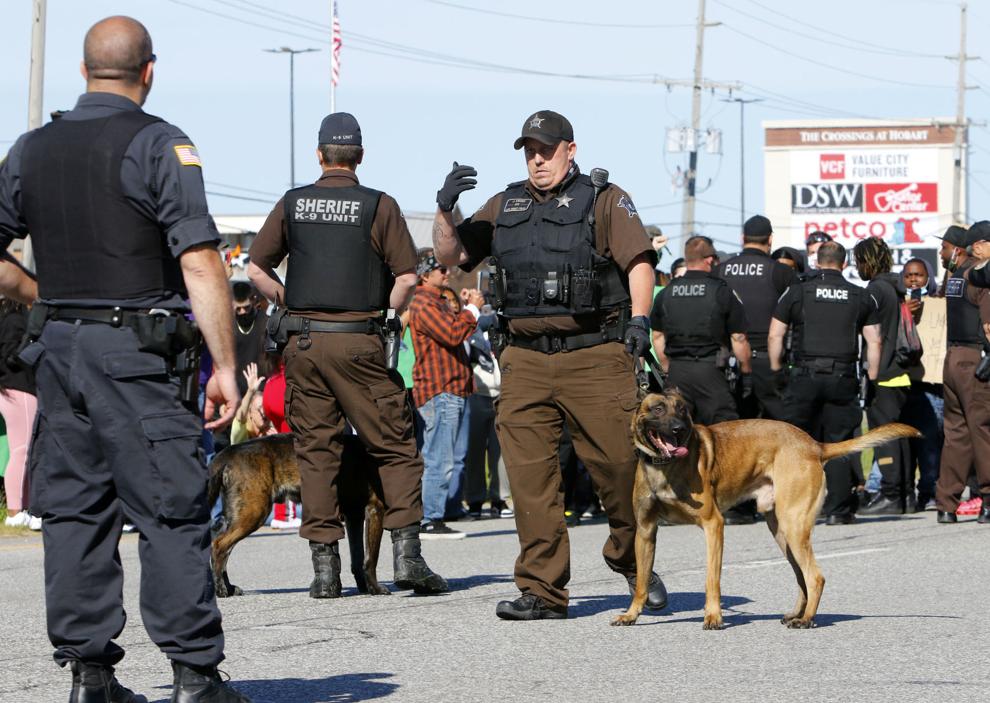 Merrillville protest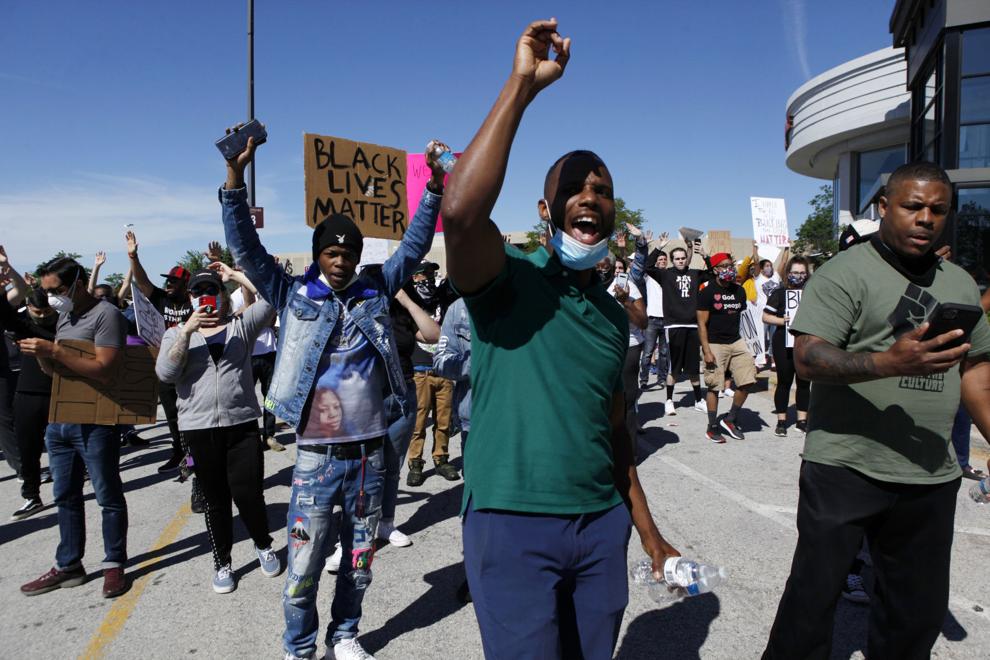 Merrillville protest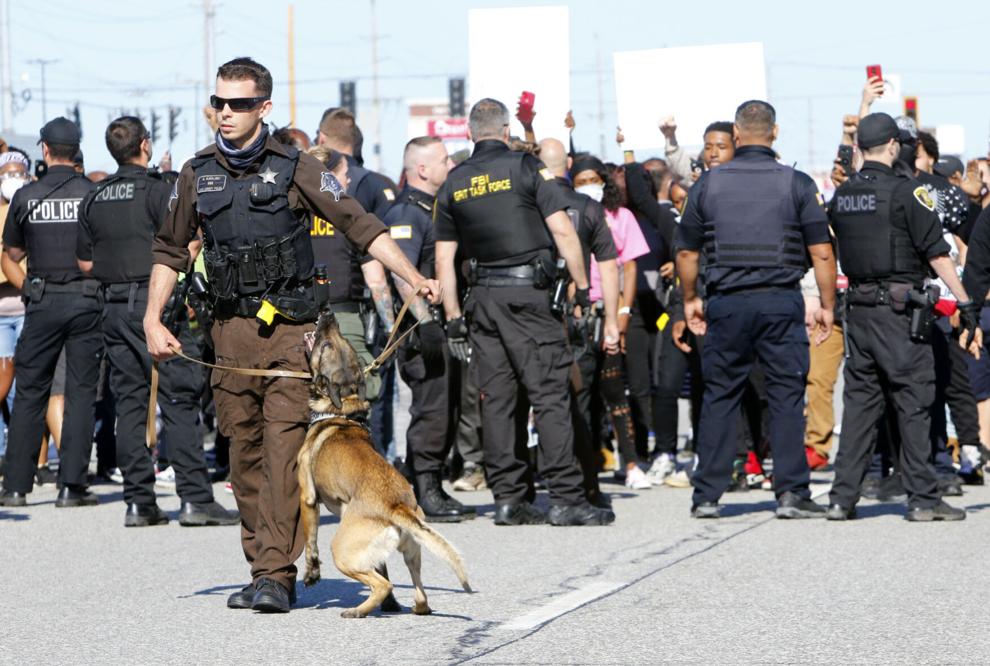 Merrillville protest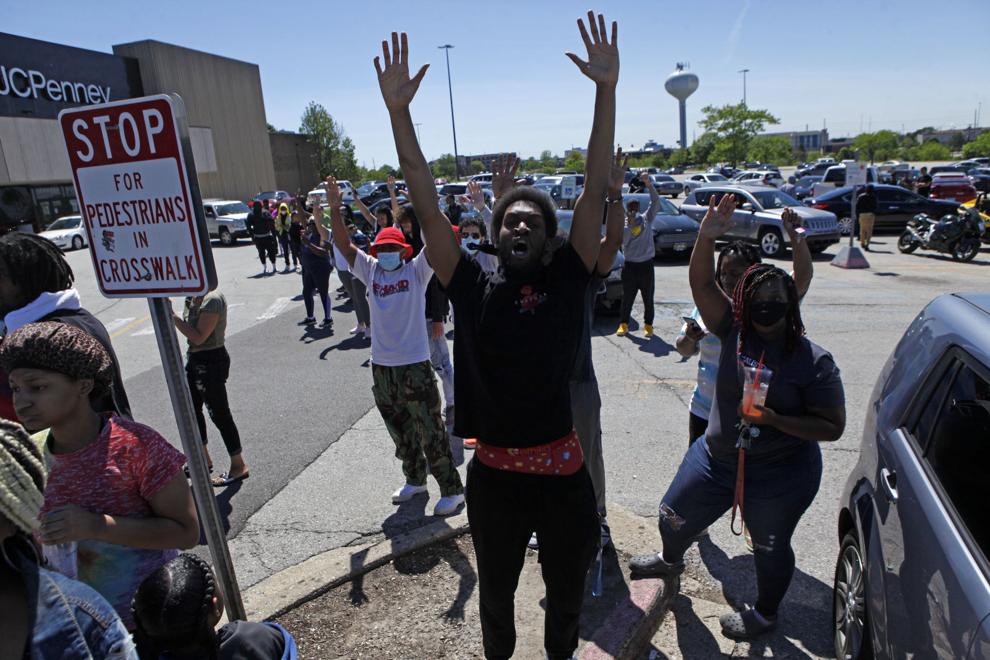 Merrillville protest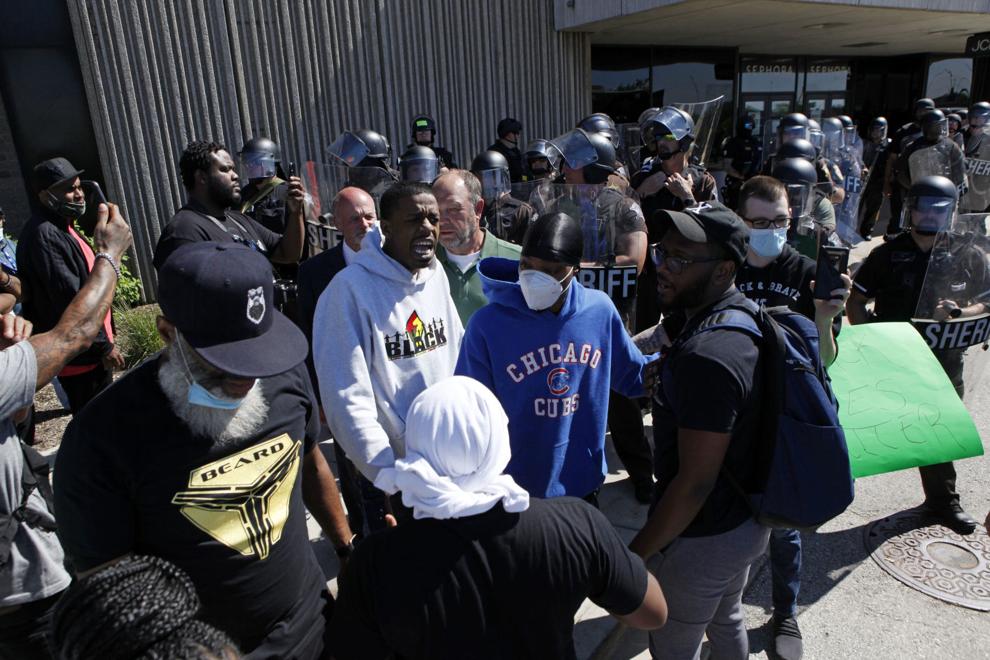 Merrillville protest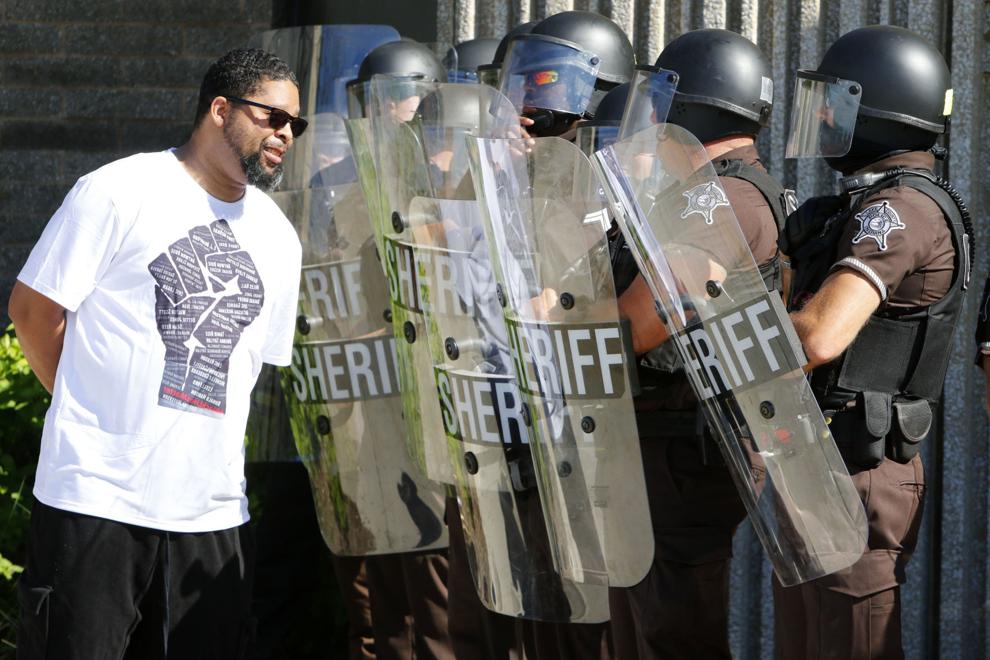 Merrillville protest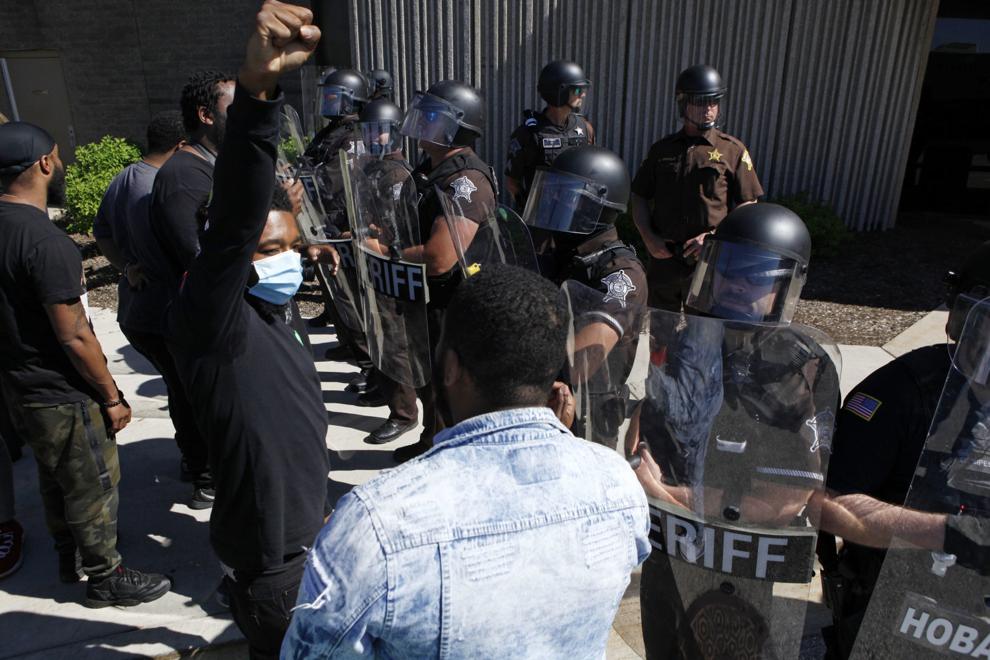 Merrillville protest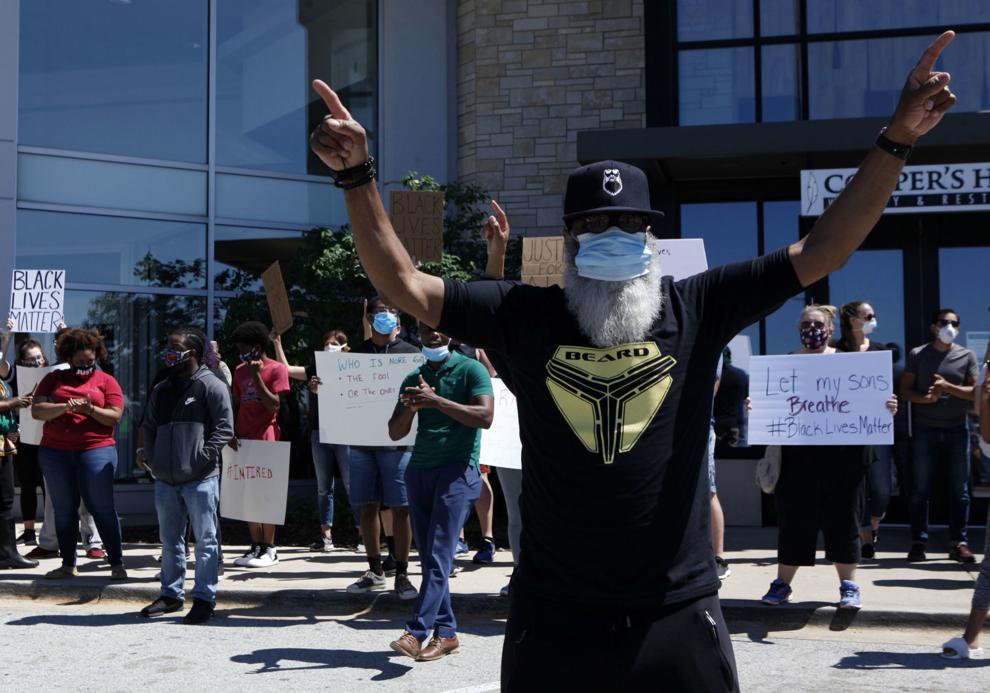 Merrillville protest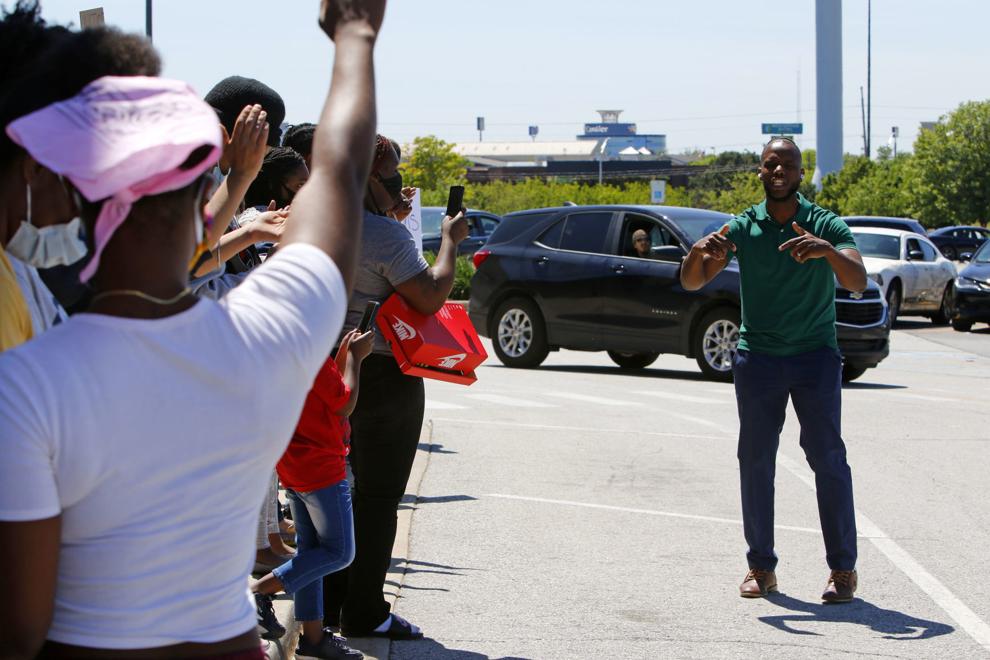 Merrillville protest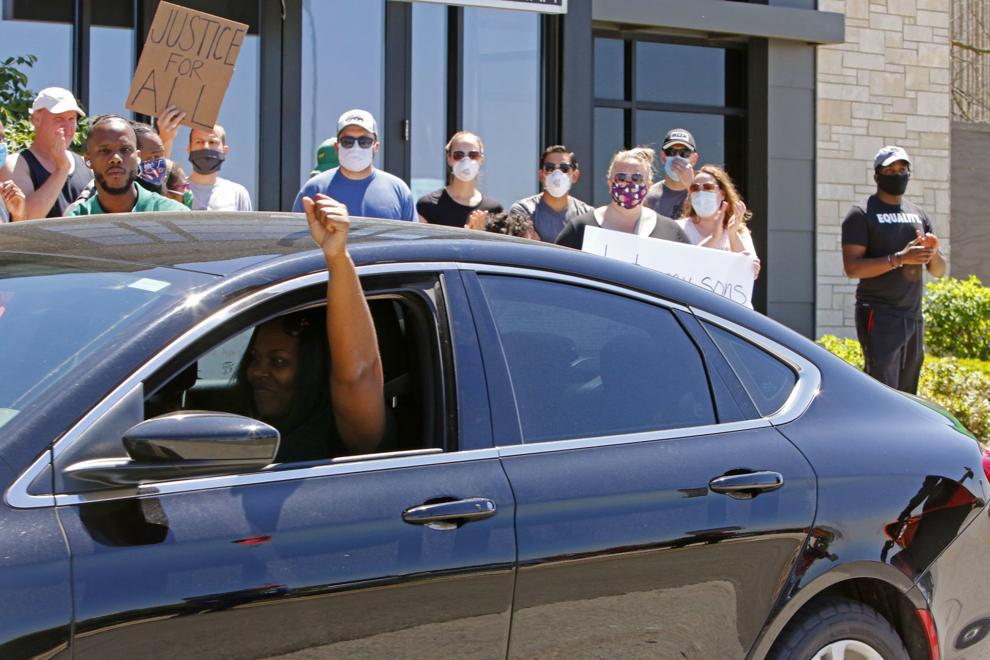 Merrillville protest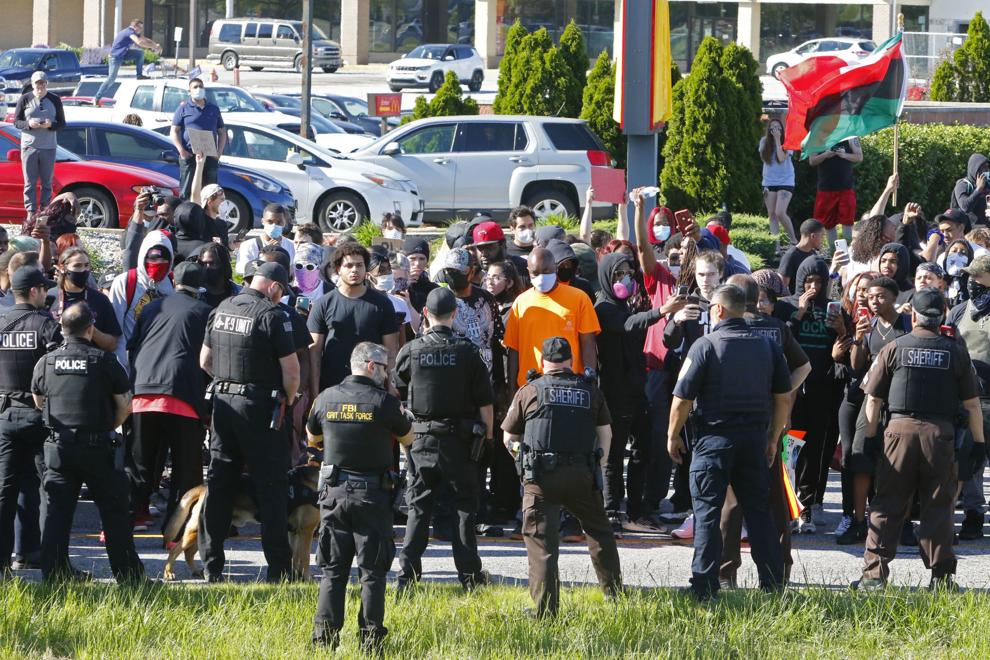 Merrillville protest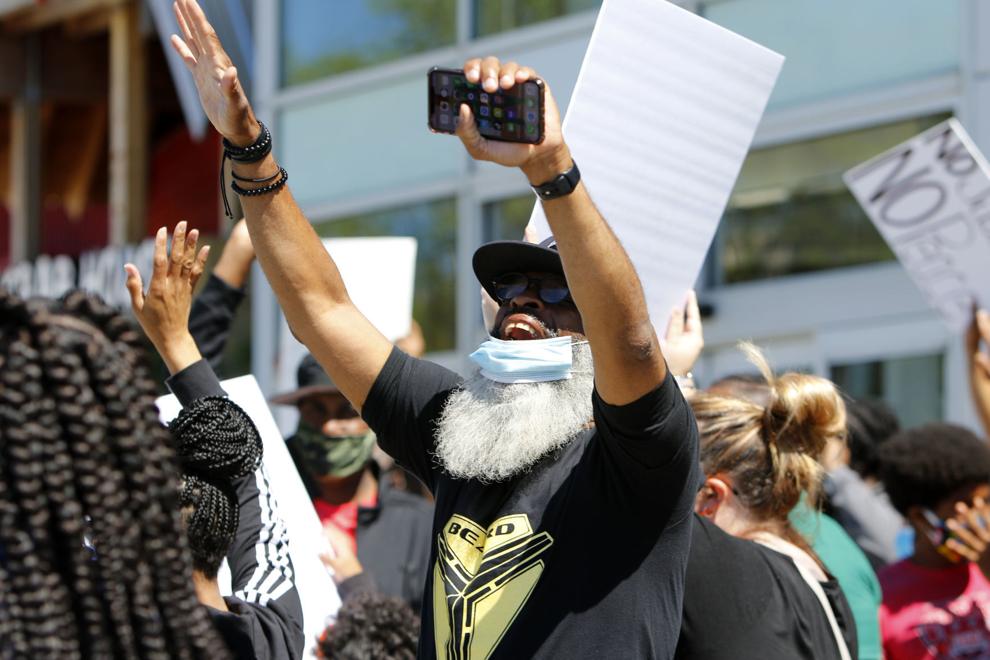 Merrillville protest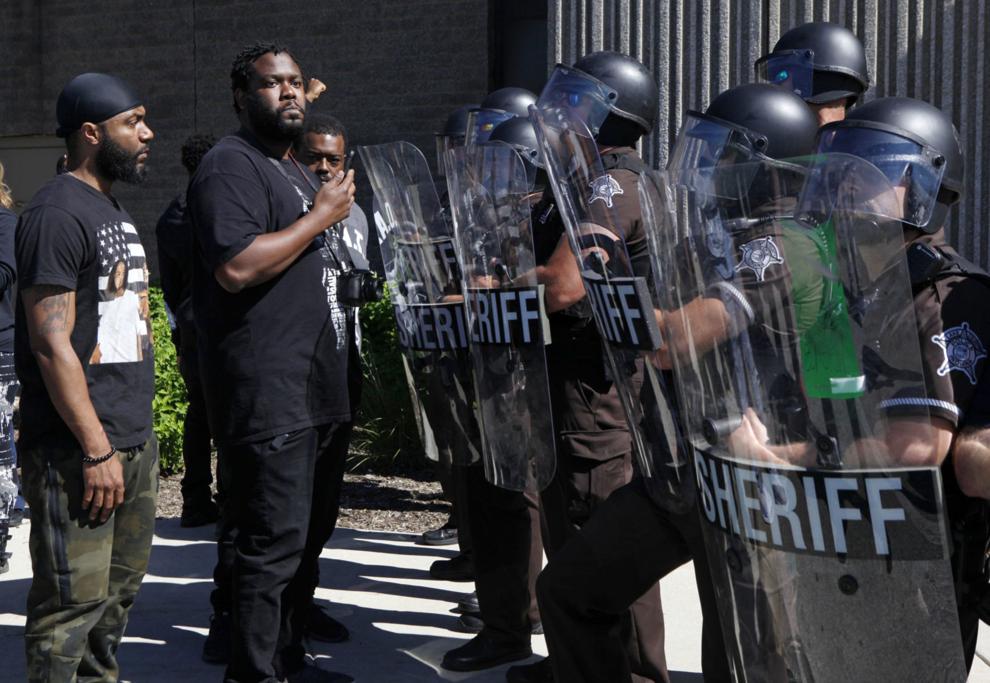 Merrillville protest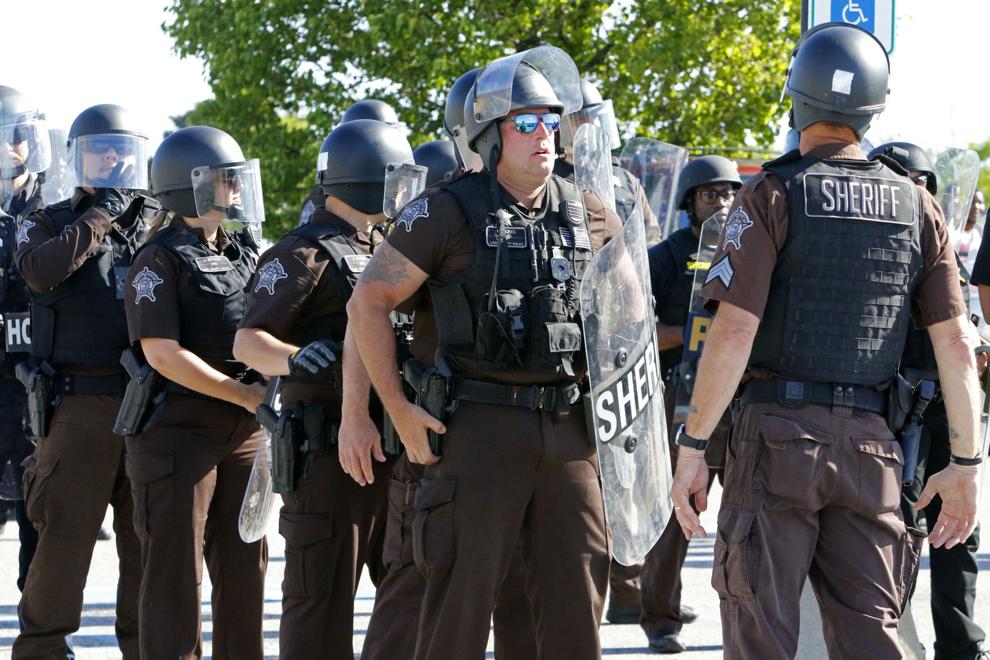 Merrillville protest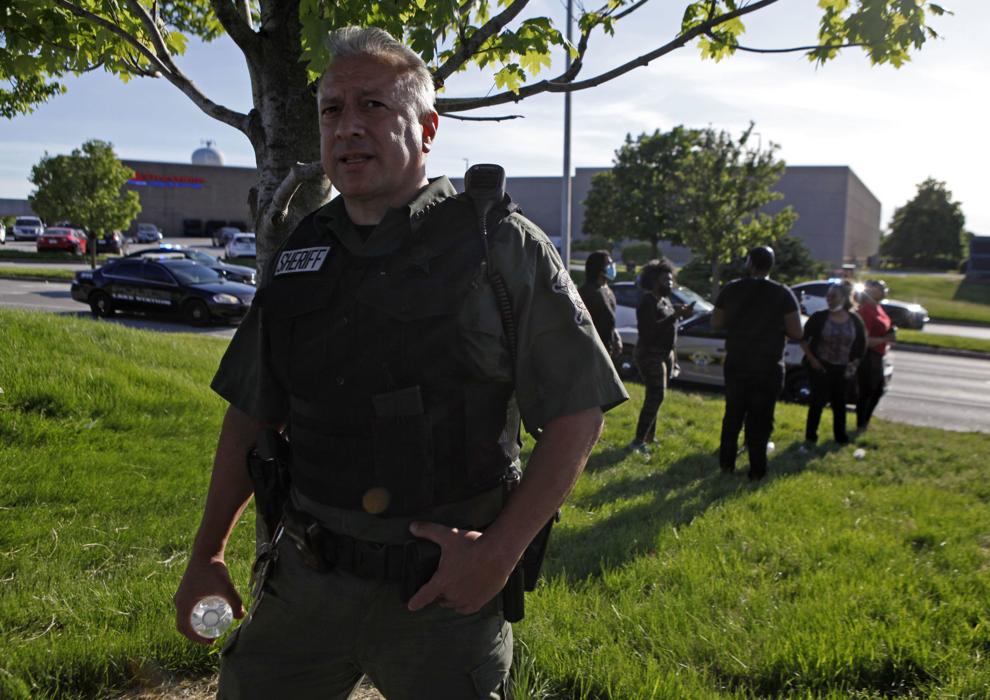 Michigan City protest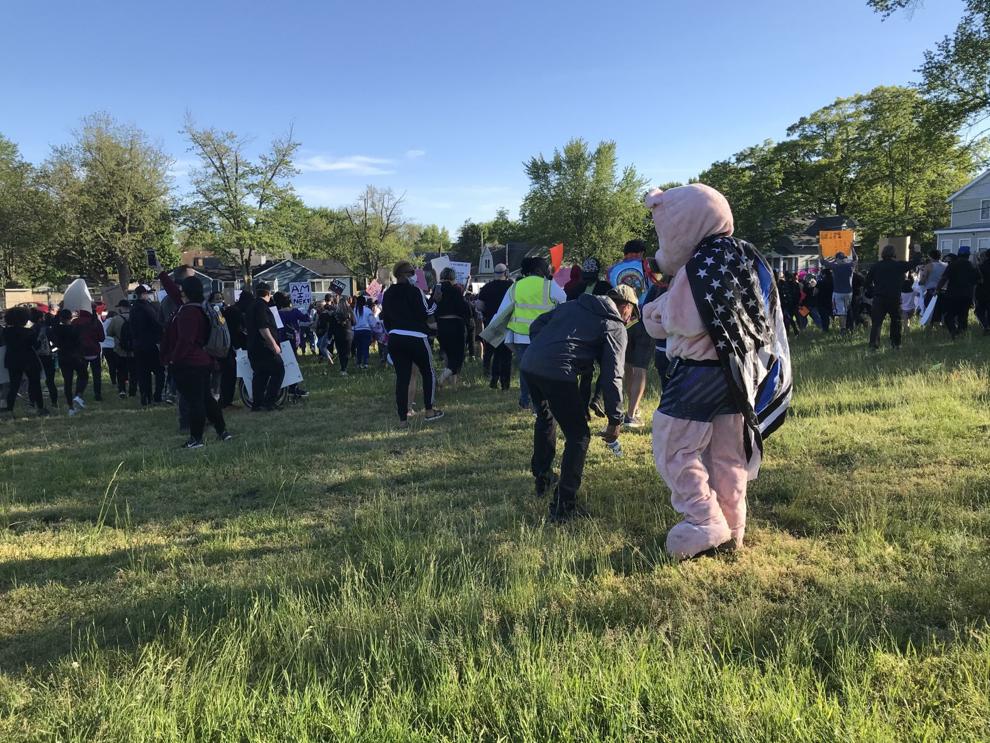 Standoff on U.S. 30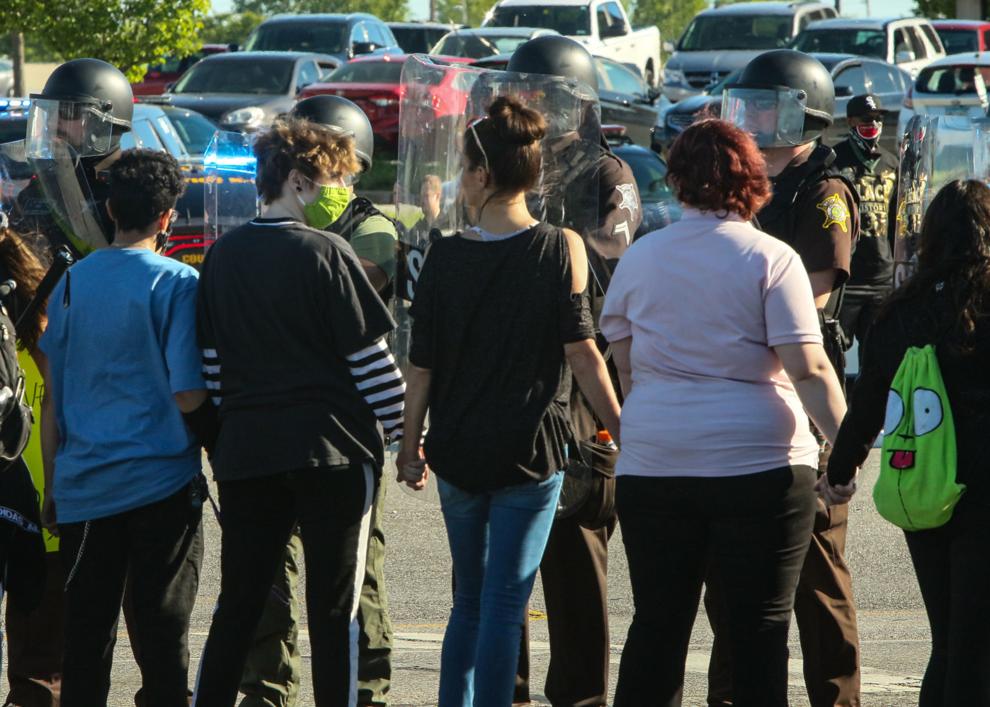 Standoff on U.S. 30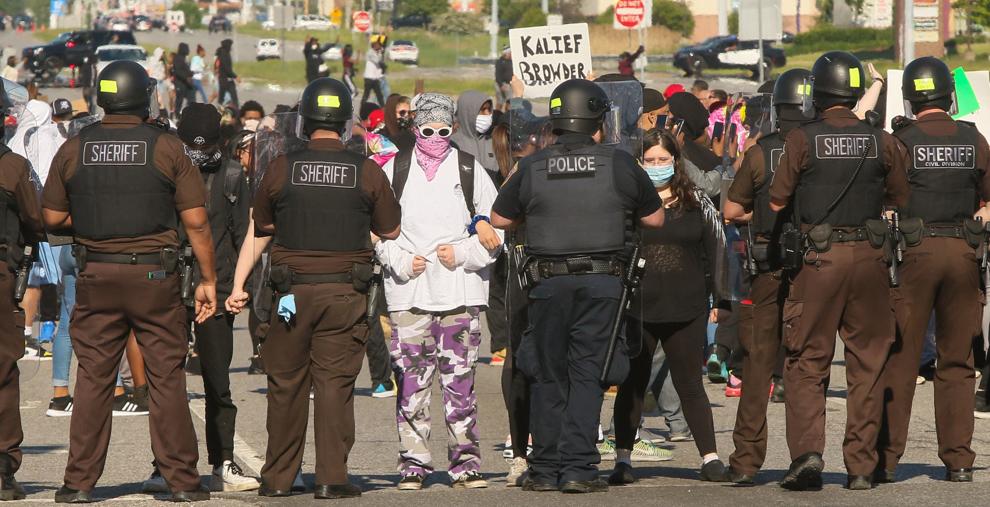 Standoff on U.S. 30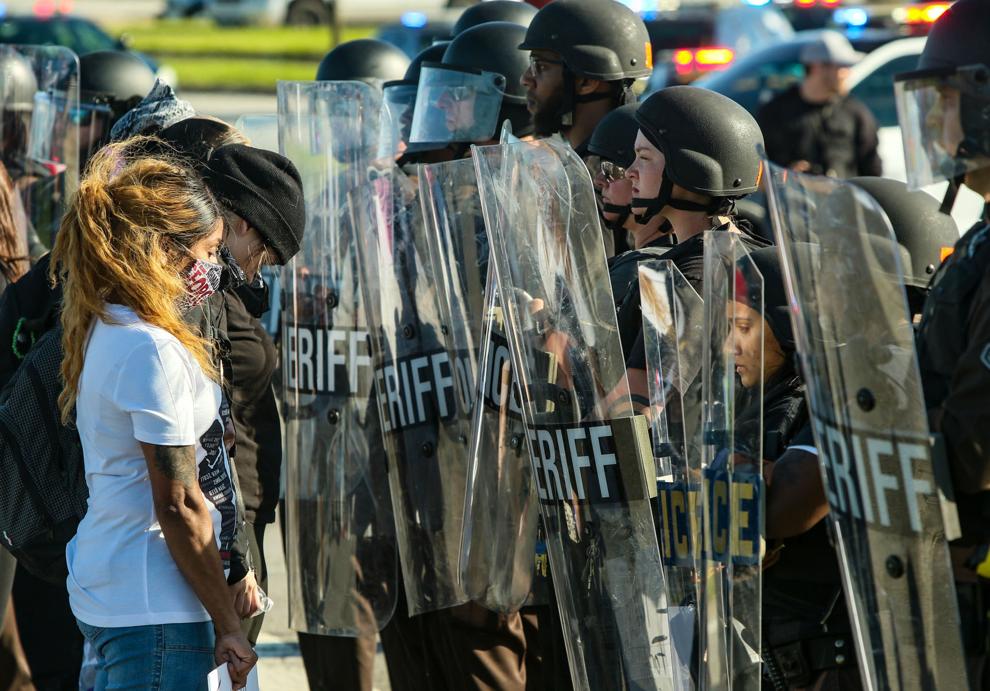 Merrillville Target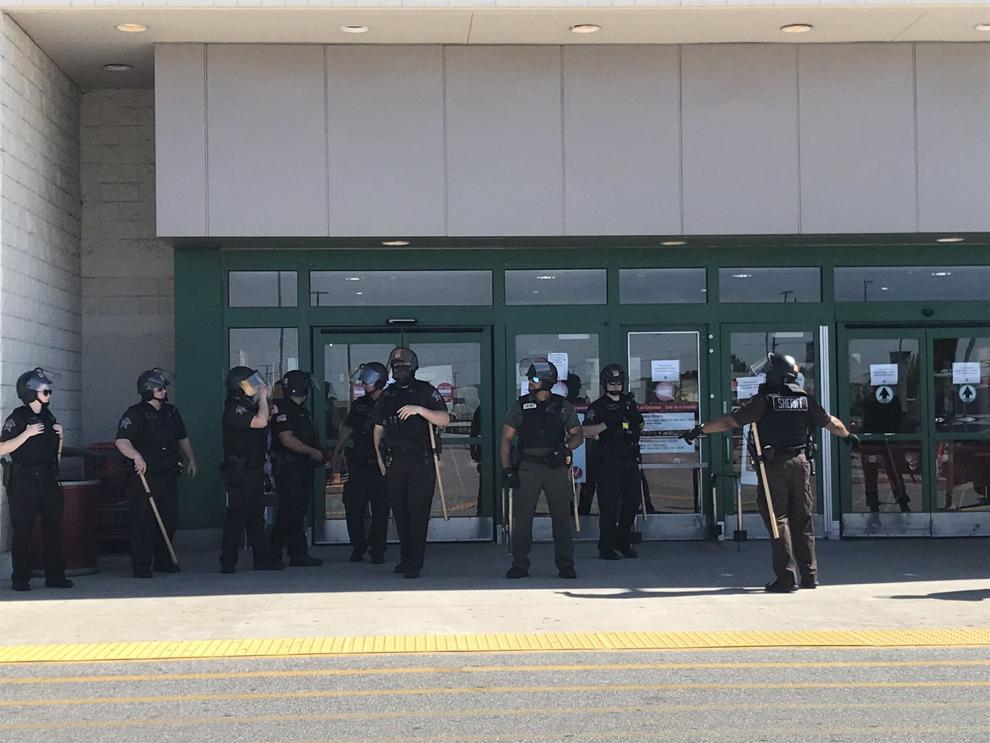 Merrillville protest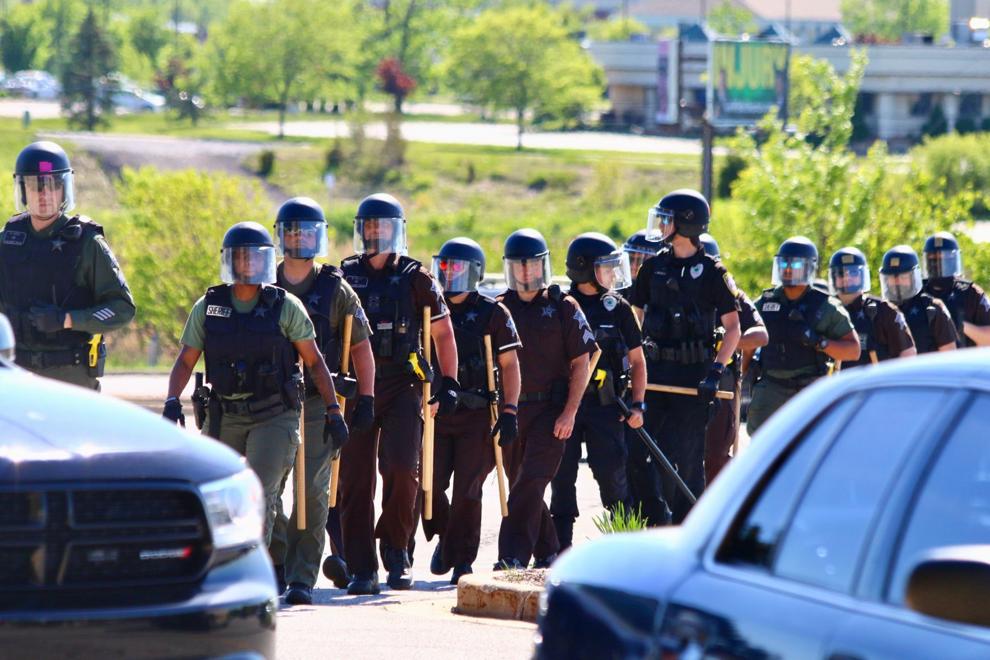 Merrillville protest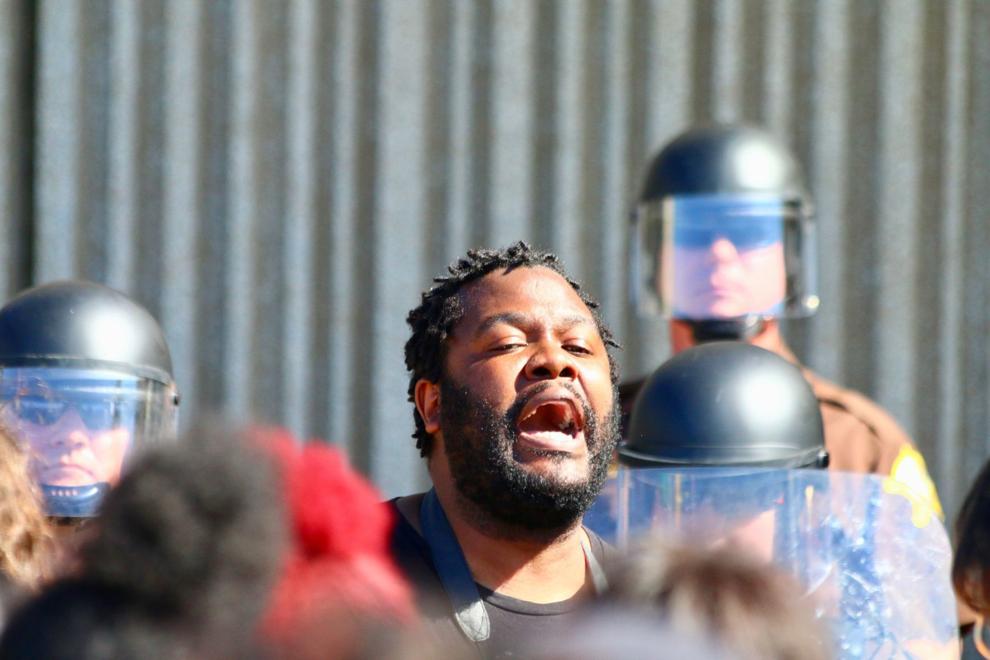 Merrillville protest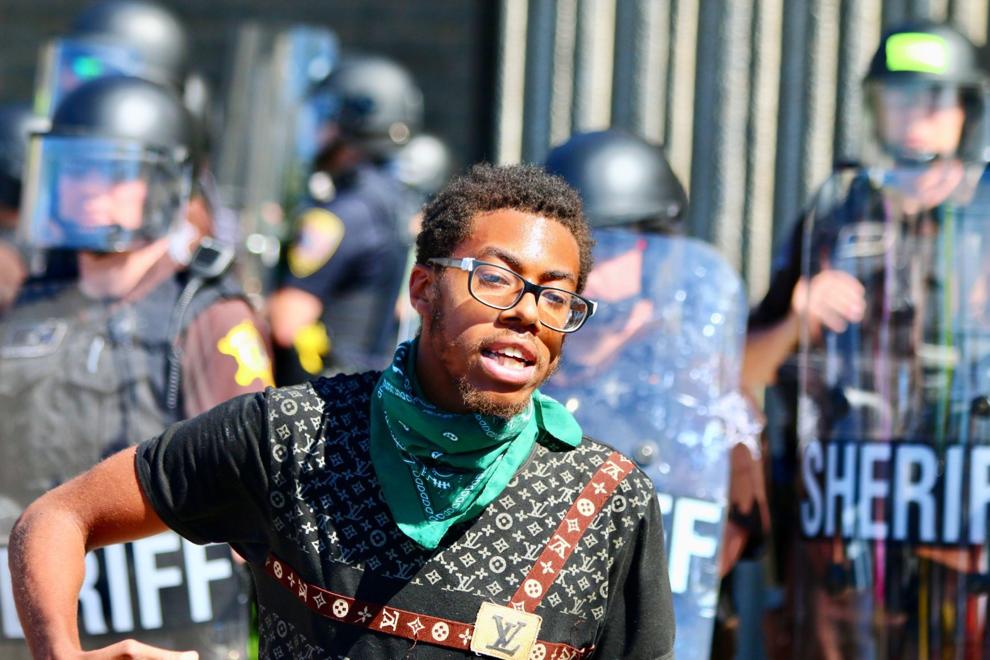 Merrillville protest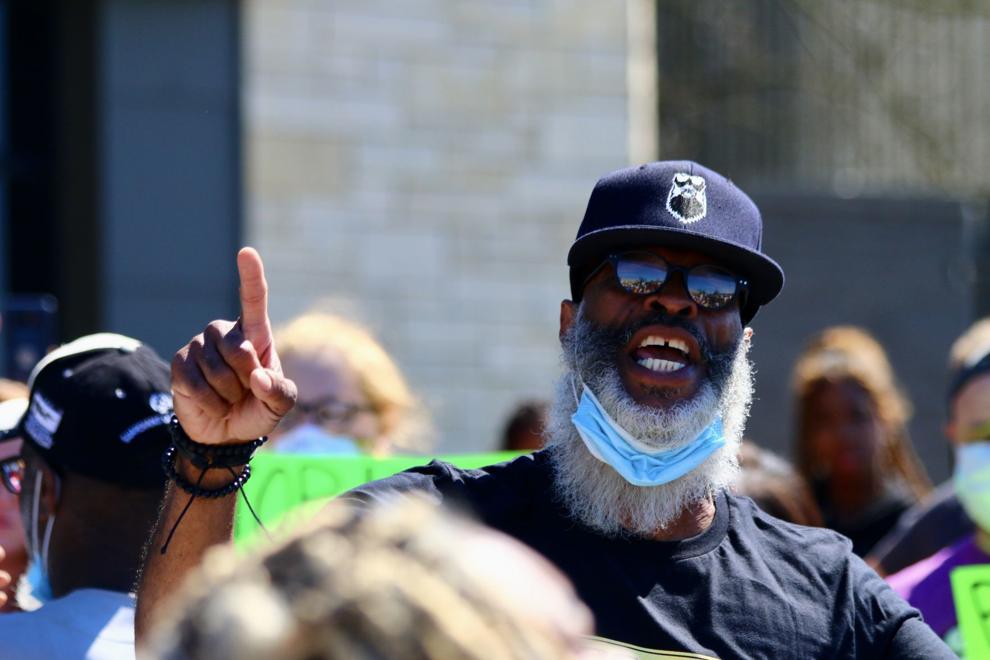 Merrillville protest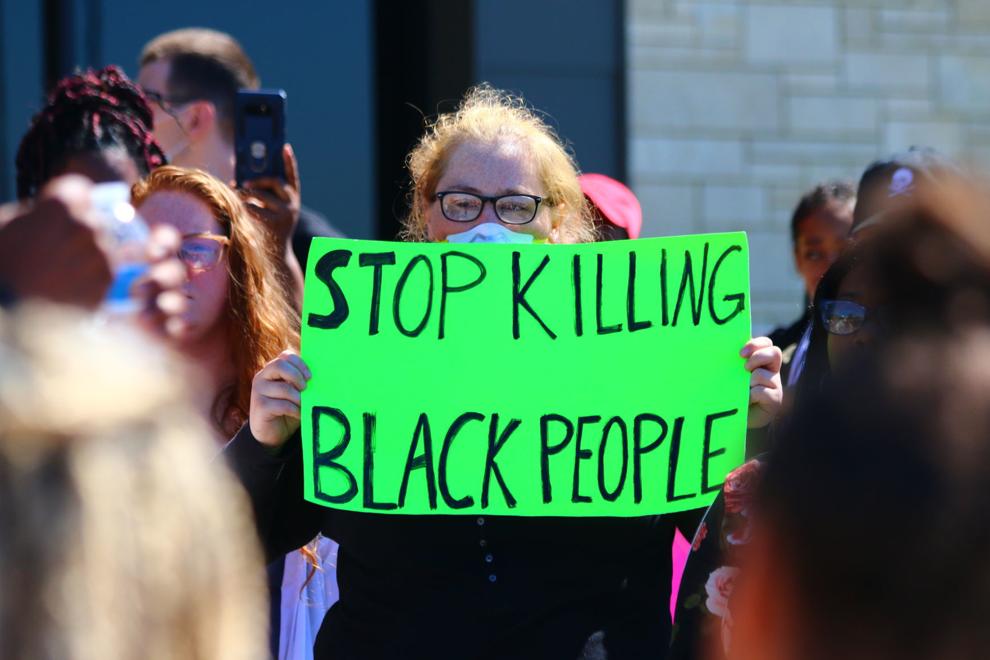 Merrillville protest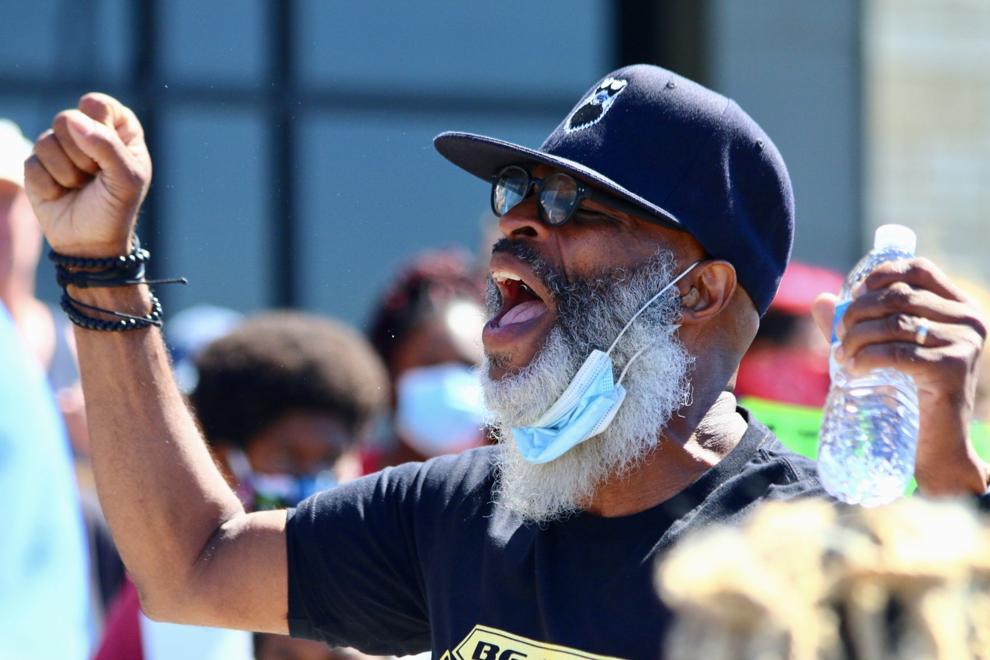 Merrillville protest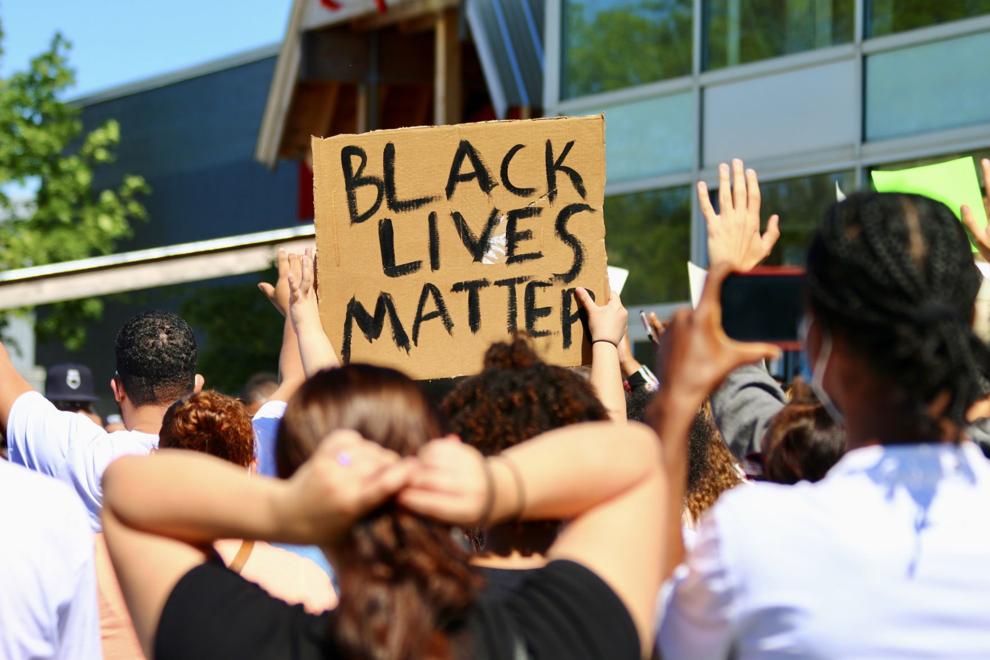 Merrillville protest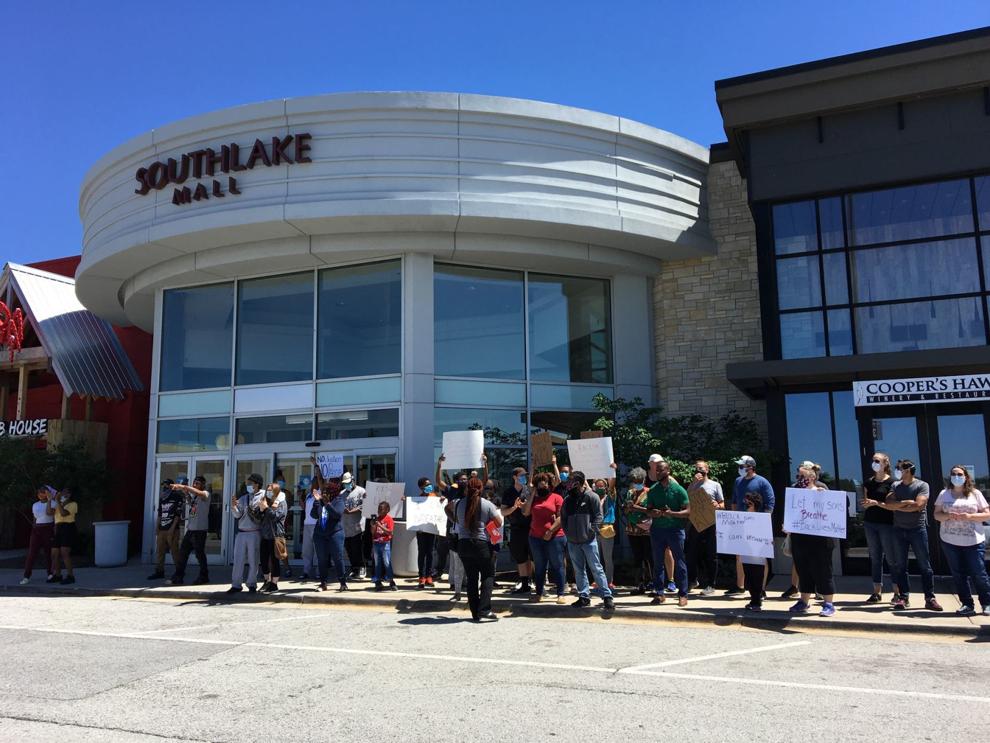 Hammond protests in solidarity with Minneapolis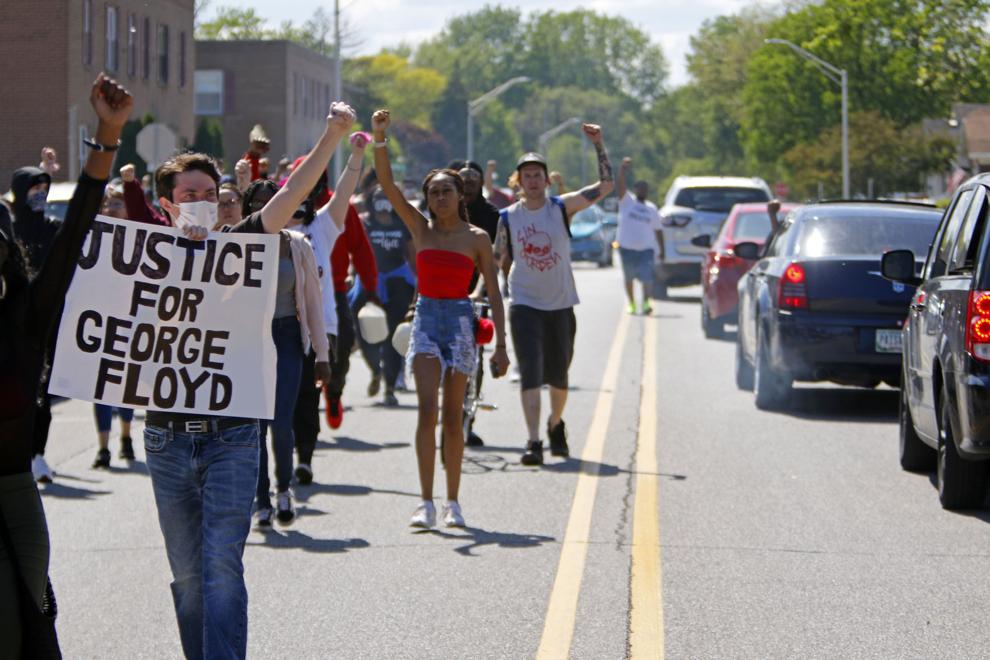 Hammond protests in solidarity with Minneapolis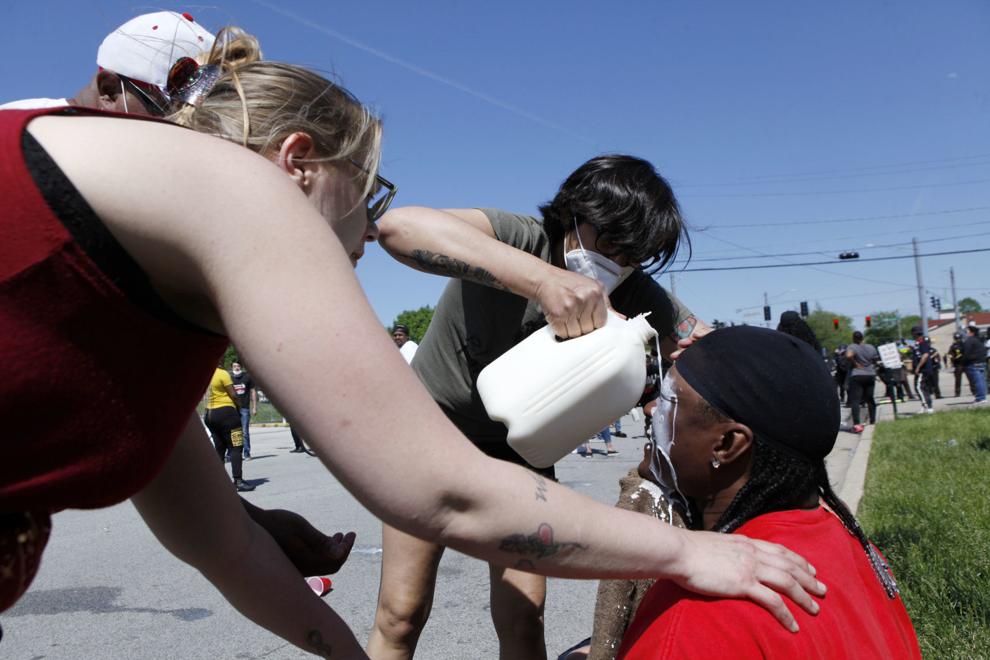 Hammond protests in solidarity with Minneapolis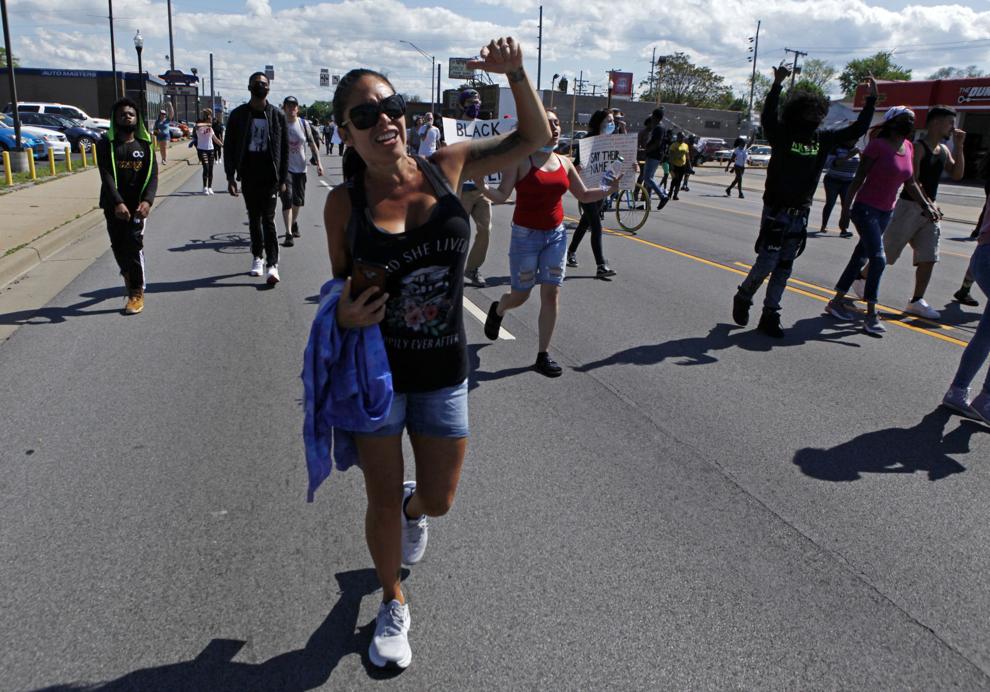 Hammond protests in solidarity with Minneapolis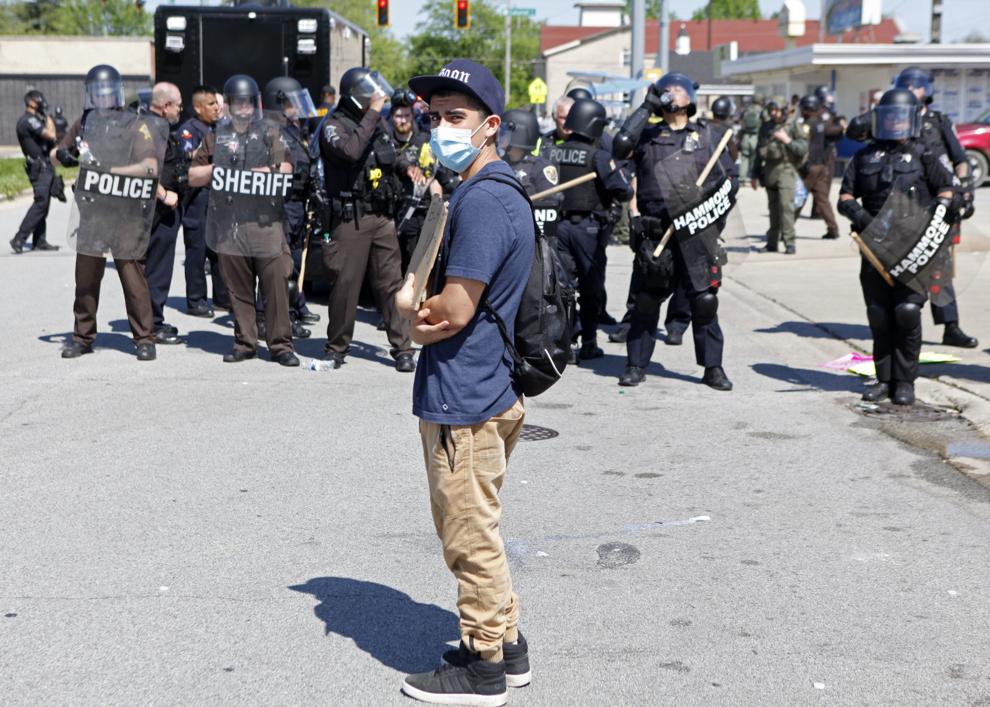 Hammond protests in solidarity with Minneapolis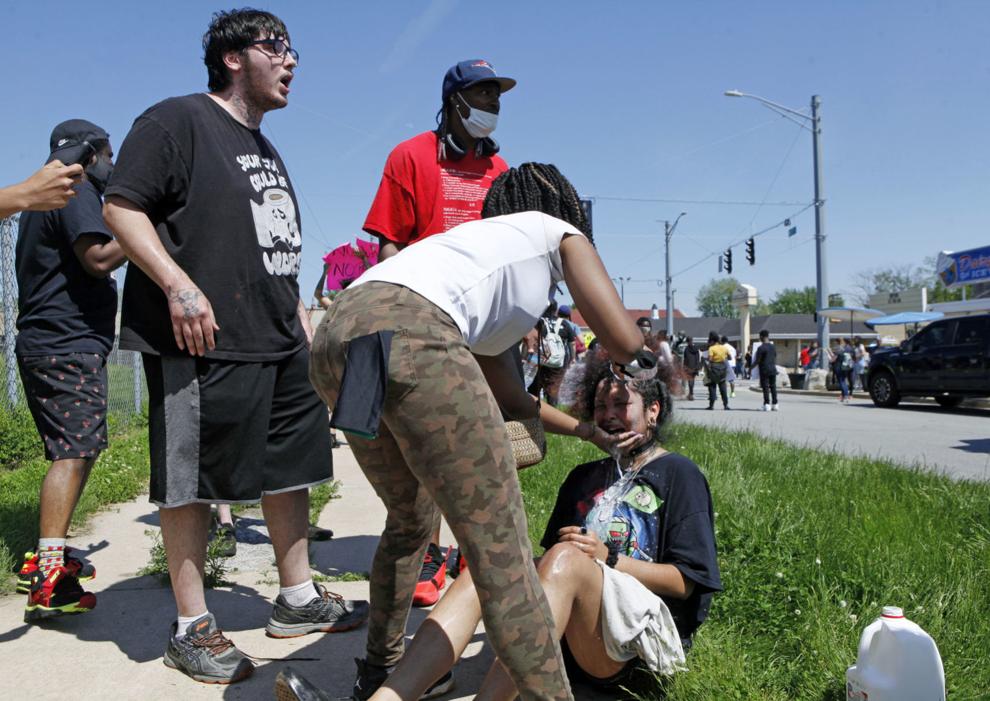 Hammond protests in solidarity with Minneapolis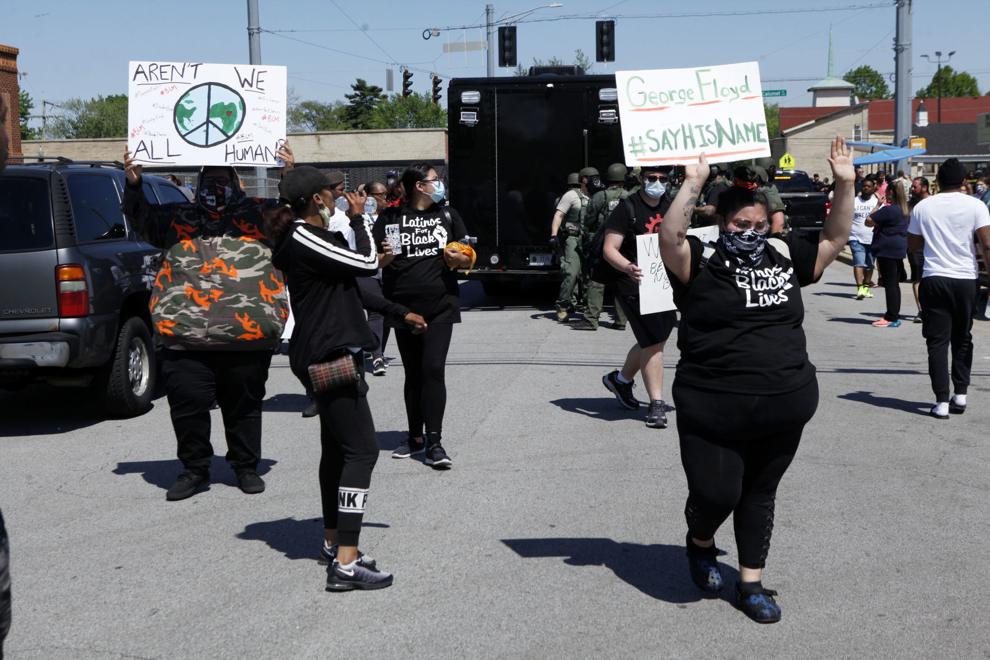 Hammond protests in solidarity with Minneapolis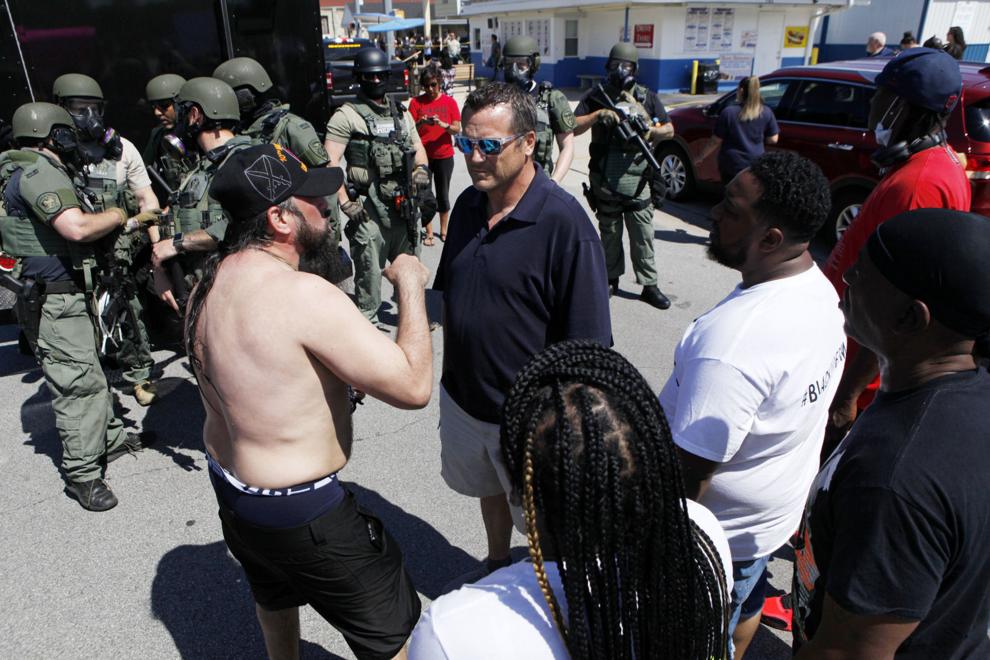 Hammond protests in solidarity with Minneapolis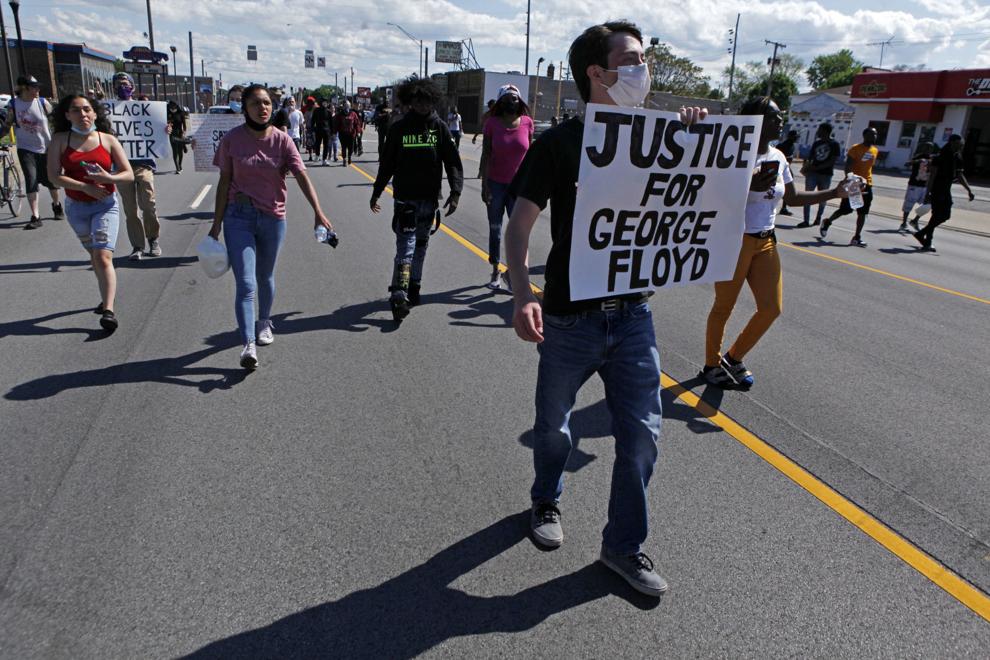 Hammond protests in solidarity with Minneapolis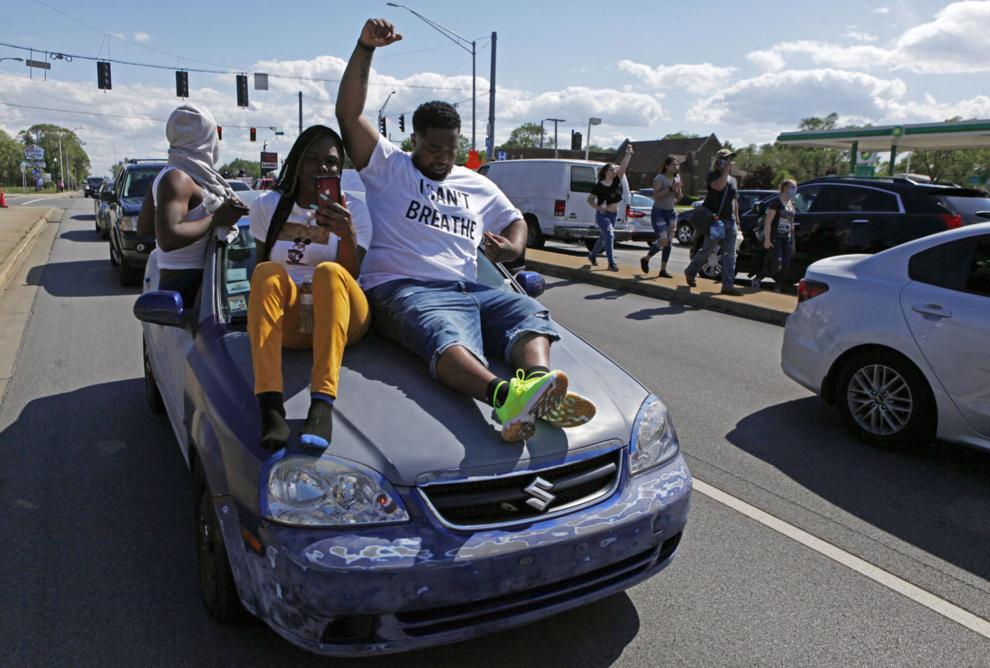 Hammond protests in solidarity with Minneapolis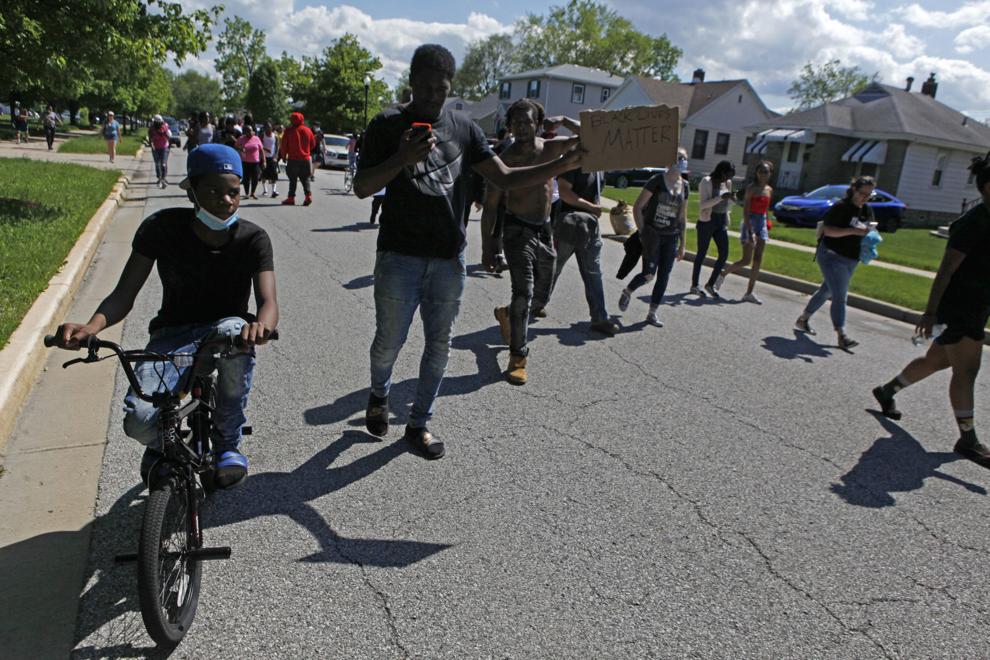 Hammond protests in solidarity with Minneapolis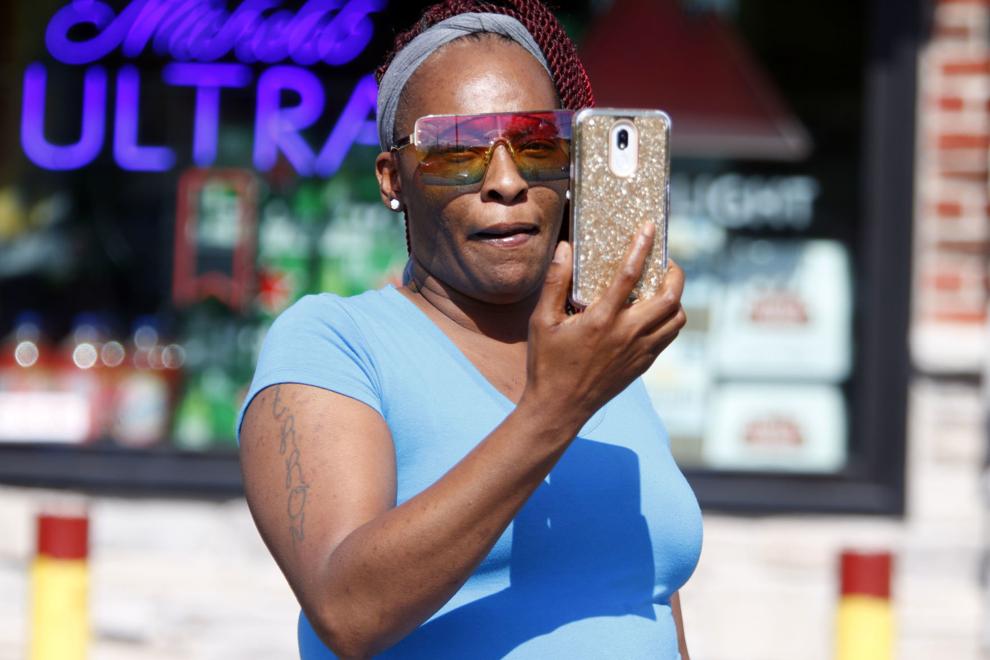 Hammond protests in solidarity with Minneapolis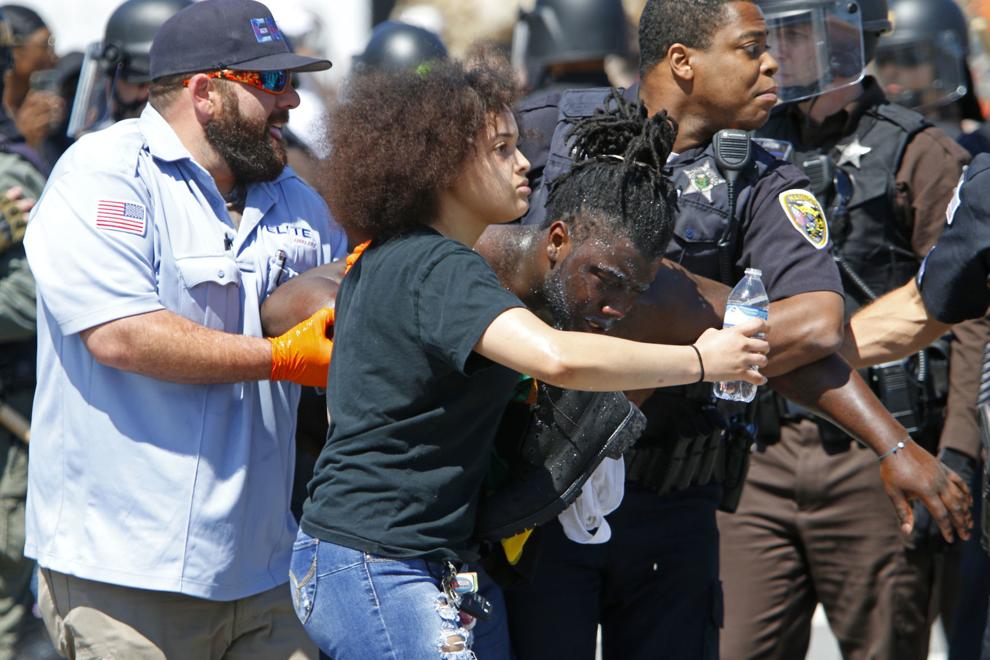 Hammond protests in solidarity with Minneapolis