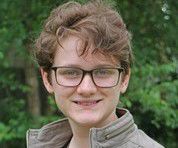 LAPORTE — Indiana State Police canceled a statewide Silver alert for a LaPorte teenager early Sunday.
LaPorte Police were previously investigating the disappearance of 15-year-old, Emmaleigh Atwater, who was last seen Tuesday, according to a news release from ISP.
Be the first to know
Get local news delivered to your inbox!