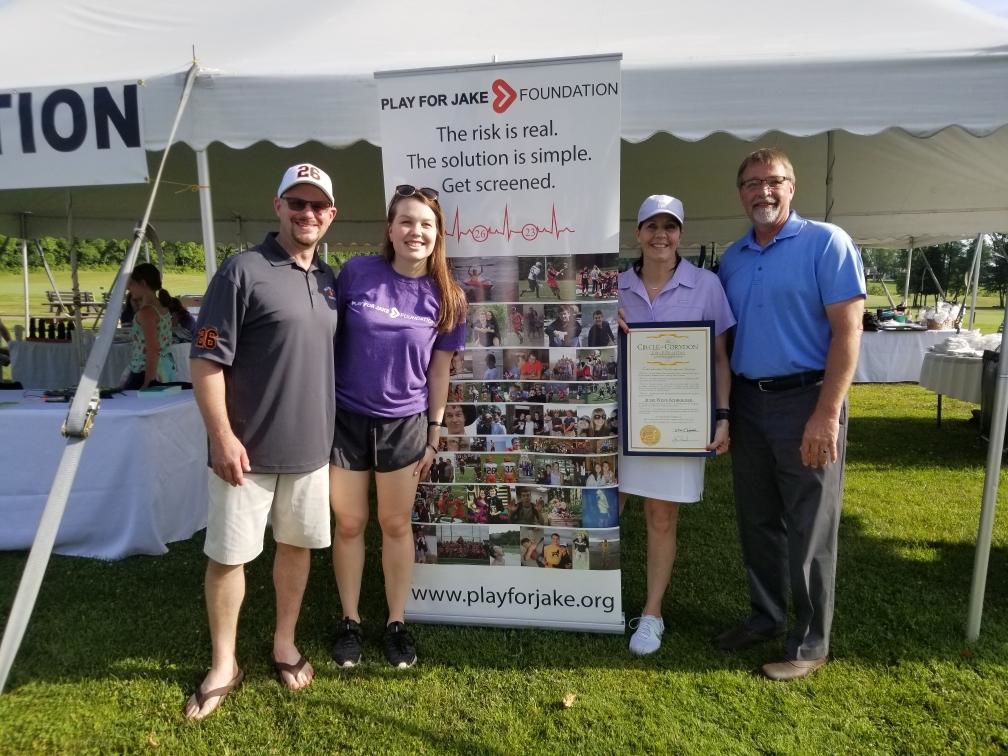 LAPORTE — Gov. Eric Holcomb has honored a LaPorte woman who became a champion for heart disorder testing after her son died in 2013 during LaPorte High School football practice due to an undetected heart condition.
Julie West-Schroeder recently was presented Indiana's Circle of Corydon award by state Rep. Jim Pressel, R-Rolling Prairie, on behalf of the governor, for her advocacy work at the Play For Jake Foundation.
The foundation has provided heart disorder screenings to thousands of students in LaPorte-area middle and high schools using a painless, 30-second electrocardiogram (EKG) test. It also strives to alert parents to the dangers of undetected child heart conditions.
"Julie has worked tirelessly to raise awareness of this important issue across our state," Pressel said. "I have no doubt she has saved and changed many lives since she first started the Play For Jake Foundation."
"We are so fortunate to have such a strong and dedicated leader in our community, and Julie is so deserving of this honor."
The foundation is named in remembrance of Jake West, a high school junior who collapsed and died during football practice on Sept. 25, 2013, as a result of arrhythmogenic right ventricular dysplasia, a rare type of cardiomyopathy that can't be diagnosed without proper screening.
A memorial to West was unveiled in 2017, on what would have been his 21st birthday, at Kiwanis Field in LaPorte.
The Circle of Corydon was established by Holcomb in 2017 to recognize Hoosiers who contribute to the betterment of Indiana and its people.
It's named for Indiana's first state capital.