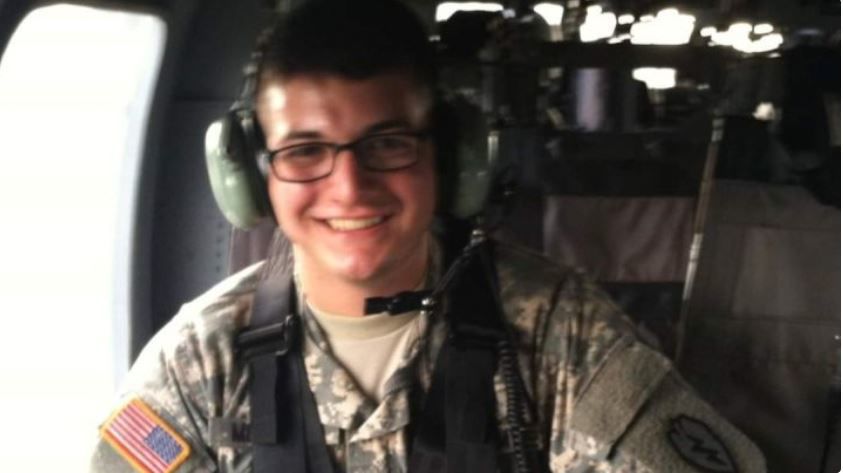 PRAIRIE TOWNSHIP — The Valparaiso man who died in a crash last week was a veteran, a father and husband, his friends said.  
Daniel M. Mckeown, 27, was identified by the LaPorte County Coroner's Office as the victim of a crash Thursday, in which his vehicle struck a tree in rural Prairie Township.
Mckeown died on his son's first birthday, said Max Maples, a longtime friend and co-worker of the Valparaiso man.
"The man has always held his own, always lent his shoulder out to cry on," Maples said. "He did everything he could to better his life and be a good man. He left us too soon, so much unfinished."
In coordination with Mckeown's loved ones, Maples began a fundraiser to help with funeral costs, which can be found on GoFundMe.com by searching Mckeown's name. As of Saturday night, $1,015 of the $10,000 goal was raised. 
Maples also said Franklin House in Valparaiso, a former work place of Mckeown, is accepting donations on behalf of his family and have agreed to match contributions, Maples said. 
Mckeown is survived by his wife and two children and is remembered as a loving family man, according to his obituary. He enjoyed caring for his collection of fish, playing video games, watching anime and he loved his pet cat. 
"Danny will be remembered as a protector, who loved his children and wife dearly and was a great husband, father, brother, and son," his obituary said. "He deeply loved his entire family and all of his friends. Danny will be missed by all who knew him."
He served the U.S. Army and National Guard after graduating from Valparaiso High School. His most recent job was working as a flagger for Traffic Control Services.
A memorial visitation will be 4-7 p.m. Tuesday at Moeller Funeral Home at 104 Roosevelt Road in Valparaiso, with a memorial service beginning at 7 p.m. In lieu of flowers, memorial donations may be made to Harley Mckeown for the care of their children, according to the obituary.
At 3:42 p.m. Thursday police responded to a crash at Ind. 39 and County Road 1650 South in rural Prairie Township, the LaPorte County Sheriff's Office said.
A LaPorte County deputy came on scene in minutes and found a passenger car on the east side of Ind. 39, north of County Road 1650 South.
A gold 2000 Lexus was driving north on Ind. 39 when it went off the northbound lane of the road and drove along the grass near the shoulder for 159 feet, police said preliminary investigations showed.
The Lexus then struck a tree and came to rest in a ditch. The road was partially covered with snow at the time of the crash, police said.