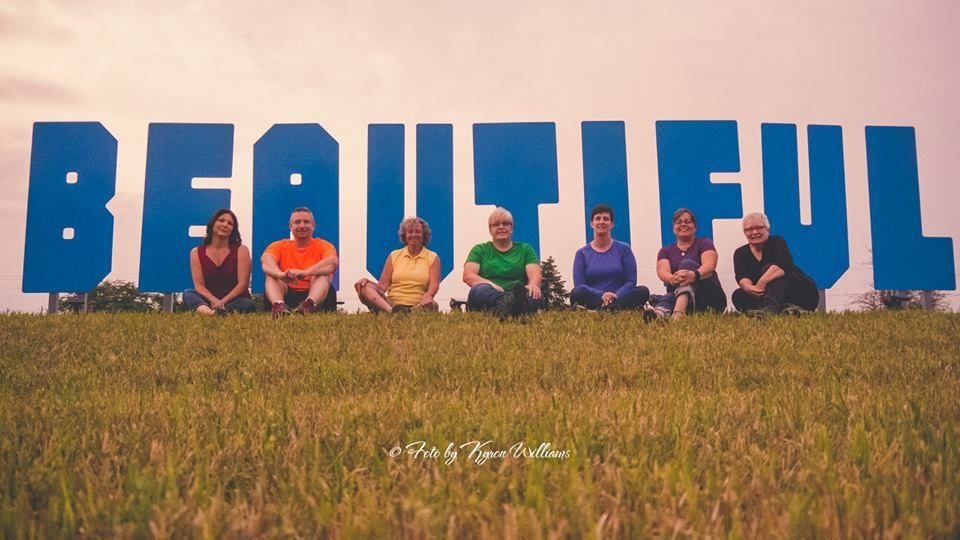 MICHIGAN CITY — A defining moment for gays and lesbians has occurred in the city.
The first gay pride event is on the calendar after the city's Board of Public Works & Safety gave its approval Monday.
This comes less than a year after a branch of a nationwide gay support group, PFLAG — formerly known as Parents, Families and Friends of Lesbians and Gays — was formed here.
Pride Fest 2018 is scheduled for 1 p.m. to 9 p.m. June 30 on U.S. 12, across from the Michigan City courthouse. A "You Are Beautiful" statue rests on the city-owned parcel.
OUT in Michigan City, a discussion and support group for the LGBTQ community in northwest Indiana, is hosting the event.
PFLAG played a major role in getting the event organized.
Nancy Moldenhauer, a member of the city's Human Rights Commission, said hosting such an event has been discussed by the LGBTQ community for several years.
She called going ahead with it monumental.
Moldenhauer said Michigan City has one of the highest percentages of gays and lesbians in the state and long has been friendly toward homosexuals.
She doesn't believe anything has changed here despite mixed signals from the White House.
"It's a little victory within a climate that may not be so accepting," Moldenhauer said.
Carol Pozos, president of the local PFLAG branch, said there will be live music throughout the event with the band Welcome to the Other Side capping off the evening.
She said food, beverages and games for children will also be featured, along with booths from Stepping Stone Shelter for Women, the American Civil Liberties Union, Dunebrook and other community support organizations.
"It's going to be a community party," Pozos said.
Pozos said she also felt the occasion is a defining moment. She said it has to do with gays and lesbians, including those living here for a long time, deciding to no longer remain in hiding.
"It really pulled together the people interested in the community to finally say, yes, we're all together in one spot. Let's do this," Pozos said.