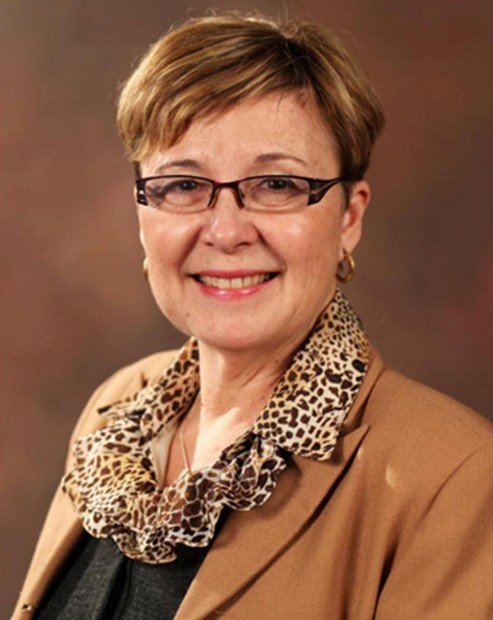 MICHIGAN CITY | Dr.Meg G. DeMakas, who is promoting her latest children's book, "Queen of the Limberlost: The Gene Stratton Porter Story (As Told by her Animals)," an adult biography, "A Visit with Gene Stratton-Porter: One- Woman Traveling Show", will be at the LaPorte County Convention & Visitors Bureau donning a vintage outfit to reenact the life of Indian's most popular author. She will display her illustrations on her 'moveable art gallery' and sign her books, set for 5:00 p.m. to 7 p.m., Friday, June 15.
A resident of Winfield, DeMakas was raised in Hammond. In fact, it was her High School art teacher whom she credits with nurturing her passion for illustrating. As a hobby, she began copying the artwork from her favorite children's book character, Madeline.
"I've always found art a regenerating activity, but feared the fate of becoming a starving artist. That's why I chose the path of teaching. If you asked any of my students, they would agree that I infused creativity and imagination into the classroom," DeMakas laughed.
As for the text, the characters in DeMakas' children's books, which she writes under her maiden name, Meg Ellen Grandfield, are peppered with the people, pets, places and scenarios reminiscent of her own life.
"I have written four children's books so far, three are creative endeavors that begin as a wisp of a memory and then I exaggerate and go wild," she says. "Jeb Joins the Circus" for example, is the result of DeMakas imagining what her own devilish cat might do if he ever succeeded in escaping, which he attempted often.
DeMakas says the idea to write the picture book biography of Gene Stratton-Porter came to her when she visited the Gene Stratton-Porter Gift Shop at the Wildflower Woods Indiana Historical Museum in Rome, Indiana and saw no biographies of Stratton-Porter for beginning readers. She decided to read and research Gene's books, biographies, and her autobiography in order to write such a book herself. Dr. DeMakas found writing nonfiction easier than pure creative endeavors, because the ideas already exist rather than when starting from ground zero with fiction. The adult version biography is written as the script which Meg developed for her one-woman persona. The audience members from the Crown Point Main Library asked for their book…'you know, of the script!'
Dr. DeMakas's work includes an offering for adults as well, a book of poems and sketches titled, "Hot Potato Poetry." Her "Tabby Tales" series includes "How the Wellswood Cat Came to Be", "Jeb Joins the Circus", "Captain Jeb: Pirate Cat", and "Queen of the Limberlost: The Gene Stratton Porter Story ( As Told by her Animals)" and these books are also translated into Spanish. Two volumes from her "Mastering the Art of Literacy Series" are available: "Mastering the Art of Demand Writing" and "Mastering the Art of Writing Children's Books". Her books are available on Amazon.com.