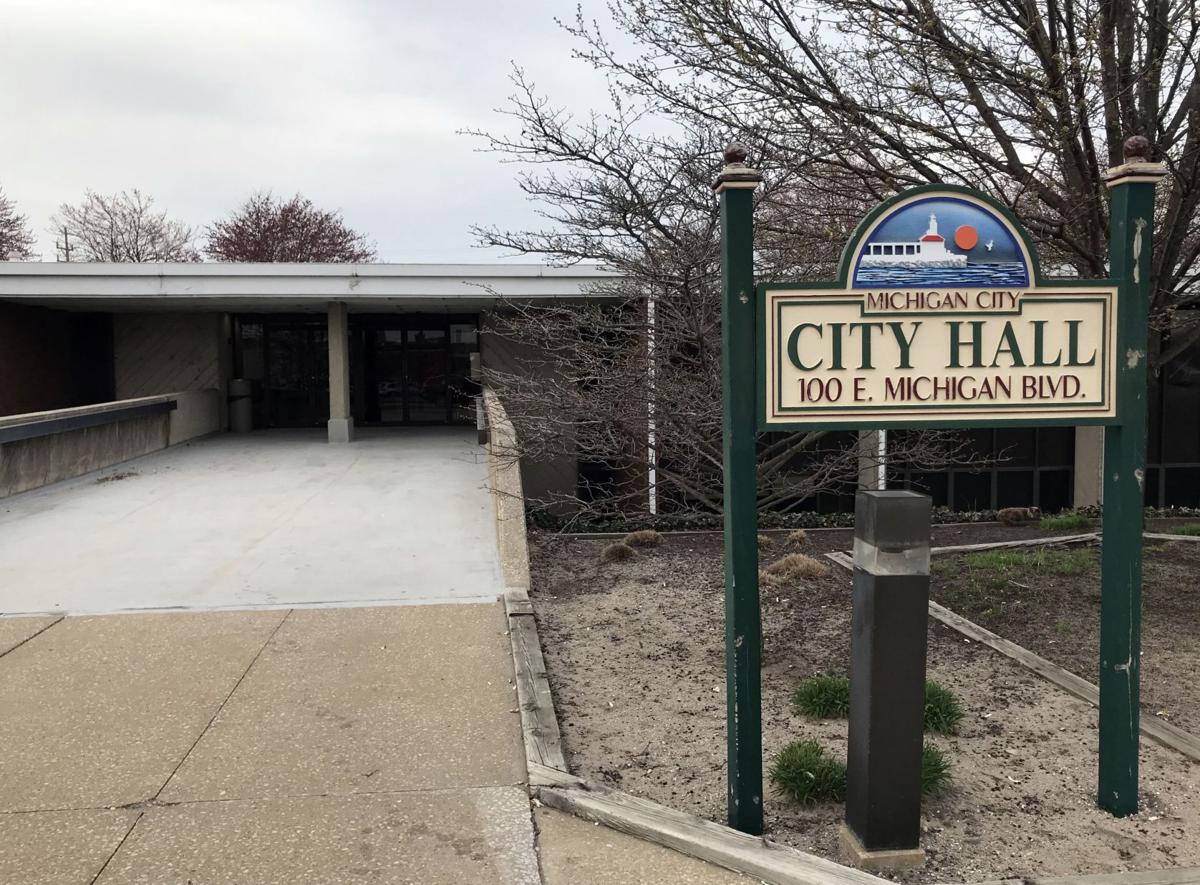 MICHIGAN CITY — Police Commission applicants will soon have to undergo background checks and drug tests.
The City Council voted 5-3 recently to approve the controversial proposal.
Resident Chris Chatfield wondered why the Police Commission was being singled out. "Is there somebody we're worried about?" he asked.
Resident Rodney McCormick said a 1978 federal consent decree over personnel practices in the city's fire department should apply to all city hiring. That decree from the U.S. District Court judge said no applicants should be asked about an arrest record or military service.
"This is an open order. It doesn't have an ending date on it," McCormick said.
Council attorney Jim Meyer said the consent decree applied to full-time employees, not commission members.
Councilman Bryant Dabney, D-1st, said he sees the proposal as the equivalent of an ex-con having to check yes on a box asking if you've ever committed a felony. What type of offense would be held against that person, he wondered? Dabney said he would vote against the proposal.
Same as new hires
The Police Commission, however, is different, Councilman Paul Przybylinski, D-2nd, said. "We ask the police department new hires to go through that," he said. "This has been a process for a long time."
Applicants should know that the Police Commission, which hires officers, has gone through a similar process, he said.
"If someone were to come in and fill out an application and they were a felon, they shouldn't be there anyway," Councilman Don Przybylinski, D-at large, said, referring to Police Commission applicants. "We have to have something in place to make sure our commissioners are upright people."
"I think we owe that to our officers," he said.
Not every council member agreed.
"I'm beginning to see this as a very slippery slope," Councilwoman Dalia Zygas, D-at large, said. "Who's going to have to have the drug test? Who's going to have to have the background check?"
"I agree in theory and philosophy with this, but it's a double-edged sword and far-reaching," Mayor Duane Parry said. He appreciates the issue with expungement and trying to help felons get jobs and become productive members of society.
"I don't have any problem with background checks and drug screens, but I think we need to look at all the areas they fall short on," Parry said. Firefighters swear an oath to uphold the U.S. Constitution, while police officers' oath addresses their moral fiber as well.
"Those SOPs (standard operating procedures) are going to go under really detailed scrutinization," he said, to ensure the city hires quality, upright people.
Added background info
"If I were a member of this council, I would vote for this," he said.
Councilwoman Angie Deuitch, D-at large, said requiring a background check and drug check doesn't deny anyone a seat on the commission. Rather, it gives the council more information about the applicants to consider.
The fire department has a similar commission to handle firefighter hiring and discipline. That should be covered by a similar ordinance, she said.
"These are two commissions that deal with people's livelihoods," Deuitch said. "These people have people's lives in their hands when they're hiring as well."
"I wouldn't want a person making a disciplinary decision on me when you were out in the streets doing who knows what," she said.
Gallery: Recent arrests booked into LaPorte County Jail