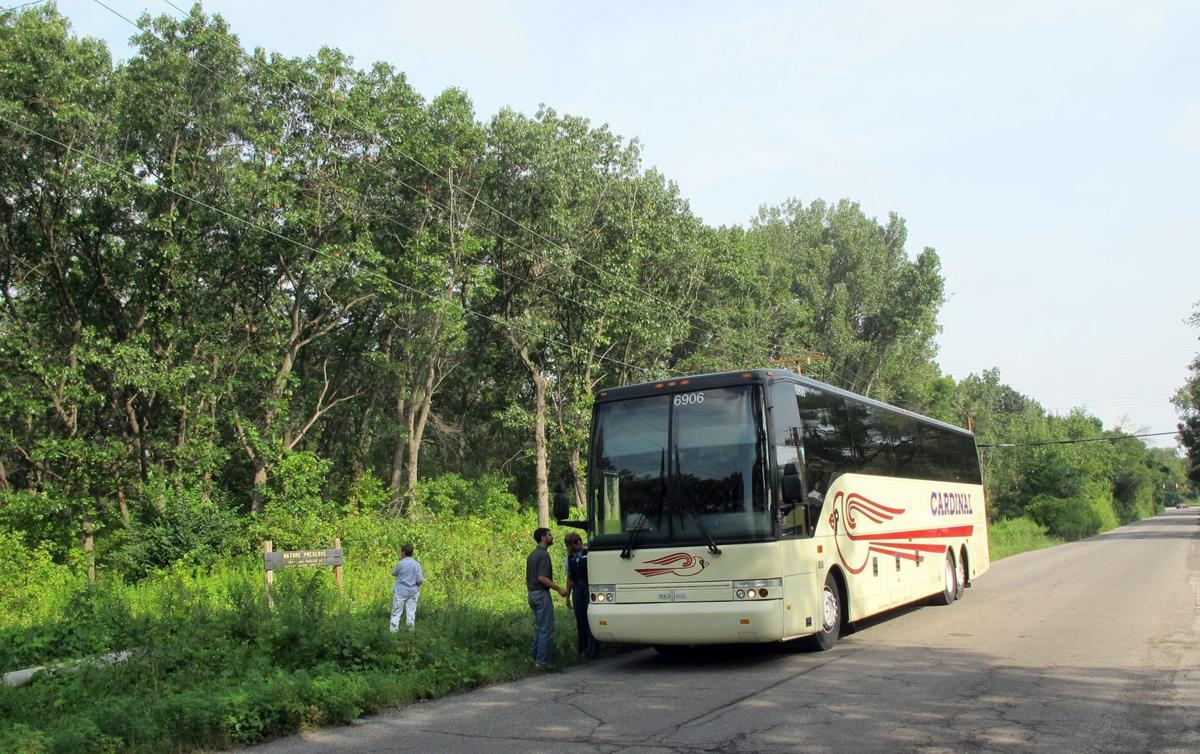 Shirley Heinze Land Trust will host an educational bus tour of its nature preserves from 8 a.m. to 3:30 p.m. Saturday. Staff, board members and guest speakers - including author Dr. Ken Schoon and IUN Geosciences Professor Dr. Erin Argyilan - will provide insights on land conservation and the ecology, geology, and the history of Northwest Indiana.
The bus will depart promptly at 8 from the Indiana Dunes Visitor Center at 1215 N. Ind. 49, Porter and head west to Hammond for the first stop at Seidner Dune and Swale Nature Preserve.
Riders will disembark for a brief hike guided by The Nature Conservancy's Northwest Indiana Region Director Paul Labus. The group will learn about the globally rare dune and swale habitat at this preserve, which was also recently used as a base of operations for the Grand Calumet River Remediation Project, a major cleanup of the river from Kennedy to Cline avenues.
The next two stops are in Hobart, with a short hike at Gordon & Faith Greiner Nature Preserve to see the diverse wetland and prairie habitats found in this geologically transitional spot. A brief stop at nearby Cressmoor Prairie, a state dedicated nature preserve, follows, and then the group will stop for lunch (provided) at Meadowbrook Conservation Center and Nature Preserve in Valparaiso.
The afternoon will focus on several preserves in Porter and LaPorte counties, including a stop at the Little Calumet River in Chesterton to hear about the Little Calumet River Project Area and the restoration activities. The bus will pass Father Basil Moreau Preserve, Barker Woods, and Meer Woods on its way to Ambler Flatwoods in Michigan City for a final short hike.
On the last leg, the bus will pass through the Beverly Shores Project area for a glimpse of the Great Marsh properties where herons and egrets can often be seen perching on branches. The tour will conclude back at the Visitor Center.
The cost is $35, or $60 per couple. Reservations are required and may be made by Thursday by calling (219) 242-8558 or through the website www.heinzetrust.org.