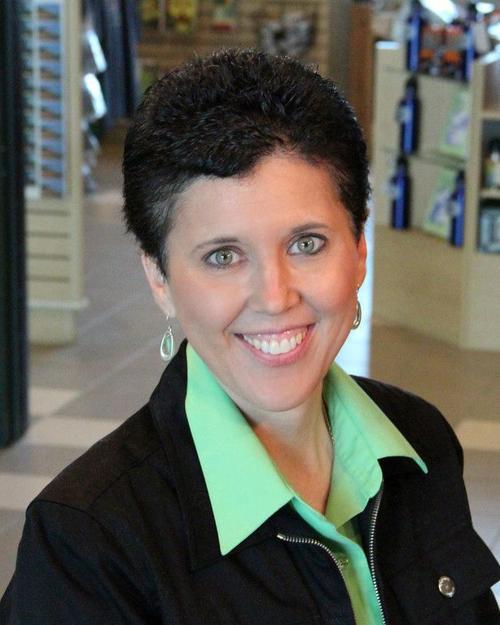 Step inside the soothing surroundings of Dagger Mountain Roastery, and you'll be transported to faraway places with your first sip. At this popular Valparaiso coffee bar, housed in a renovated storage garage, the coffee journey is incredibly important.
For starters, Dagger Mountain is one of the few coffee spots in the Region that roasts its own coffee. The coffee beans come from prime growing locations around the world, including Central America, South America and Africa. The menu changes with the seasons and tantalizes with tasting notes that give you an indication of what's in store. For example, Congo Kivu Butembo, the staff's favorite, claims natural hints of peach, brown sugar, sage and vanilla.
"We say seasonal because coffee is a fruit," said Dan Evans, co-owner of Dagger Mountain along with Ashton Whitley. "We buy what's in season so we're able to roast the freshest coffee."
One aspect of Dagger Mountain initially surprises new customers — they don't have cream or sugar for your coffee. "Many of these plants have been passed down through three generations of experienced growers and have flavors that highlight where they are grown," Evans says. "Consumers sometimes forget that everyone involved in the coffee chain intended your coffee to taste this good. Cream and sugar is for things that taste bad to begin with."
No one seems to mind. Loyal fans sing high praises on the company's website and other social media. You'll find accolades such as: "Coffee for the connoisseur," "Best coffee I ever had," and "A whole lot of love in every cup."
But never fear if you must have your additives. Dagger Mountain also offers an espresso menu, with cappuccinos, lattes and even an espresso drink called Affogato with scoops of Northern Indiana's beloved Valpo Velvet ice cream, produced right in town.
If tea is your passion, Dagger Mountain offers an enticing variety from Spirit Tea in Chicago. "The teas are uniquely sourced and usually air shipped for freshness," Evans says. A favorite is Wild Mountain, a black tea grown in Taiwan. "It has this blue raspberry aftertaste, almost like you've eaten cotton candy," he adds.
The staff is happy to help you choose your tea or coffee. Dagger Mountain even does occasional coffee tastings (sign up online). Once you decide, it's time to savor your drink in this laid-back atmosphere. That's Dagger Mountain's goal. "We care about quality and we welcome the chance to elevate our customers' coffee palates," Evans says. "We just want to keep it fresh, keep it fun, and give anyone a chance to relax and press the reset button."
Dagger Mountain Roastery, 3205 Cascade Drive, Suite F., Valparaiso, IN 46383, 219-286-6287; daggermountain.com; open 8 a.m. to 6 p.m. daily; bulk orders available online.
Lorelei Weimer is executive director of Indiana Dunes Tourism. This column solely represents the writer's opinions.