LaPORTE — A television series that's in the works will recount the story of a LaPorte woman who's believed to have murdered more than two dozen people a century ago.
SERA Films has optioned Harold Schecter's bestseller "Hell's Princess: The Mystery of Belle Gunness, Butcher of Men" for a limited television series adaptation.
Francalancia, who's a Warsaw, Indiana, native, says they've identified 10 actors who could portray Belle Gunness.
The native of Norway moved to LaPorte in the early 1900s and used lonely hearts ads to lure wealthy men to her farm, where she robbed, poisoned and dismembered them.
Gunness' victims were discovered after a 1908 fire destroyed her LaPorte farmhouse.
TRUE CRIME: Lorraine Kirkley disappeared July 21, 1999
TRUE CRIME: Lorraine Kirkley disappeared July 21, 1999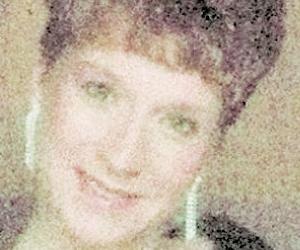 At first, the disappearance of Lorraine Kirkley was a missing person's case.
Her husband, Robert, came home from work July 21, 1999, and found the lights on and the garage door open. His 34-year-old wife, a registered nurse, and her emerald green 1994 Ford Explorer were missing.
Robert Kirkley would later testify that normally his wife left the house neat and clean before she worked her shift at Porter Memorial Hospital, returning to their Valparaiso home around 5 p.m. Her husband also found lingerie had been pulled from a dresser drawer in the bedroom and a bloody knife in the sink.
Lorraine Kirkley's burnt-out car showed up a few days after she went missing.
David Malinski, who also worked at Porter County Hospital as a physical therapist and lived with his wife in Chesterton, seemed an unlikely suspect — a former high school football star with no prior criminal record. But Malinski's wife, who was out of town when Lorraine Kirkley was abducted, knew that her husband had burglarized Lorraine Kirkley's house in the past. Malinski's wife went to the police, and he was questioned and arrested.
Police and prosecutors theorized later that he had a fixation on Lorraine Kirkley, but it was difficult to get a conviction without a body. That changed after photos of Lorraine Kirkley being sexually tortured surfaced, shown by Malinski to a jailhouse snitch. Investigators believed the photos were taken at the Malinski's home.
Malinski denied that he murdered Lorraine Kirkley until six years later when he confessed to the crime. He told the police where he had buried Lorraine Kirkley's body, hidden until then on property owned at one time by Malinski's father.
Her body was identified using dental records and an autopsy confirmed that Lorraine Kirkley had been strangled and fought with her attacker.
Four hundred people attended the funeral when she was laid to rest at the Fulton Baptist Temple in Fulton, Indiana.
TRUE CRIME: LaPorte's Belle Sorenson Gunness got away with murder, again and again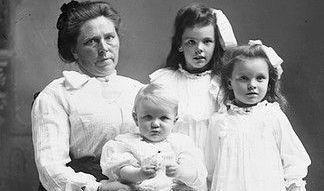 By most accounts Belle Gunness is an American-ized version of a Norwegian name, for a woman who biographers say was born Nov. 11, 1859, the youngest of eight children who lived on a farm with her family southeast of Trondheim, a large city in Norway. The family was poor, so Belle worked for three years as a servant at a large and wealthy farm to earn her passage to the U.S. in 1881.
As an adult, Belle Gunness was reportedly a very large and physically strong woman who weighed more than 200 pounds and was six feet tall. She next turned up in Chicago where she married Mads Ditlev Anton Sorenson in 1884. The Sorensons opened a candy store but the business floundered and within a year the shop went up in flames. The insurance money from the fire paid for the Sorensen's home. There is controversy about whether or not the couple had children. But some historians reported that there were four children living in the home that died as infants. Officially the deaths were attributed to infant colitis, but they could have been poisoned. Two of the babies had life insurance collected by the Sorensons. Then on July 30, 1900 Gunness's husband died on the only day on which his two life insurance policies overlapped. The family doctor listed the cause of death as heart failure, although another doctor who saw him before he died thought he had been poisoned with strychnine.
Both Caroline's and Axel's lives were reportedly insured, and the insurance company paid out. An article in The New York Times (May 7, 1908) states that two children belonging to Gunness and her husband were interred in her plot in Forest Home cemetery. On June 13, 1900, Gunness and her family were counted on the United States Census in Chicago. The census recorded her as the mother of four children, of whom only two were living: Myrtle A., 3; and Lucy B., 1. An adopted 10-year-old girl, identified possibly as Morgan Couch but apparently later known as Jennie Olsen, also was counted in the household. She used the insurance money from her husband's death to purchase a farm in LaPorte. The $8500 payment was the equivalent of $240,000 today.
The next year the boat and carriage houses on the property in LaPorte burned to the ground as soon as Belle took possession. She married a recent widower Peter Gunness in LaPorte the following year and soon after Peter's infant daughter died. Her second husband died in a tragic accident involving scalding and being hit in the head with a sausage grinder. Of course, Peter was insured for $3,000 at the time of his death. Peter's brother Gust took his brother's oldest daughter to Wisconsin. She was the only known child or husband to have survived living with Belle.
In 1903, Belle had a son, Philip and she killed a foster daughter, Jennie Olsen, sometime during the three years after Philip was born. Jennie's body was found in 2008, buried on the Gunness farm. In 1907, Belle hired Ray Lamphere to help run the farm. Lamphere would ultimately bring about her downfall but not before she lured dozens of men with money to come to court her in LaPorte. Belle Gunness had begun inserting matrimonial ads in newspapers around the Midwest and respondents came to LaPorte trying to win her hand.
During 1906-1908 the Gunness farm was a killing field. In May 1908, after Gunness faked her own death and fled into the woods, her hog pen was dug up. Two small children's bodies were found as well as the body of Andrew Helgelien, whose brother was making inquiries about his whereabouts. That was about the same time that Belle Gunness became estranged from Lamphere, who claimed to be in love with her. But Lamphere had been in on Andrew Helgelien's murder, as well as others. The bodies discovered in the hog pen included widowers, married men, aspiring handymen, most of Scandinavian descent.
The hog pen was dug up after a fire gutted the Gunness house in 1908. Even though the handyman who had replaced Lamphere ran into town to get help, by the time a hook-and-ladder arrived there were only smoldering ruins and four bodies including that of a headless woman. The children's bodies were in their beds. After comparing the body's measurements with those of Belle Gunness' dress-makers, the authorities quickly determined that the woman was not Belle Gunness. The doctors who examined the headless body said that whoever she was, she had been poisoned with strychnine.
When the two sets of measurements were compared, the authorities concluded that the headless woman could not possibly have been Belle Gunness, even when the ravages of the fire on the body were taken into account. (The flesh was badly burned but intact). Moreover, Dr. J. Meyers examined the internal organs of the dead woman. He sent stomach contents of the victims to a pathologist in Chicago, who reported months later that the organs contained lethal doses of strychnine.
Lamphere was arrested and charged with murder and arson, but his defense rested mostly on the premise that there was no evidence linking him to any of the murders directly. Lamphere was convicted of arson and sentenced to 20 years in the prison at Michigan City. After his death of tuberculosis in 1909, a minster reported that Lamphere had made a confession that he never killed any of the men, but he helped Belle bury their bodies, which she sometimes cut up and fed to the pigs. Lamphere also said that the headless corpse was a woman Belle hired to be a housekeeper as she was planning her escape. According to the deathbed confession, after Belle bashed the woman's head, she decapitated her and buried the head in a nearby swamp. Next she dressed the headless woman in her clothes. Belle also chloroformed her children and smothered them to death before the fire. Belle set the fire and then disappeared with her belongings. Lamphere said that she murdered 42 men before she left and had accumulated a huge fortune, more than $250,000 that she took with her.
She had been declared legally dead in 1908 and the headless corpse was buried next to that of her first husband, Mads Ditlev Anton Sorenson. There were reported Gunness sightings around the country that continued until at least 1931. That year a woman named Esther Carlson was arrested in Los Angeles for allegedly poisoning a man named August Lindstrom. Whoever Esther Carlson was, she died before she could be tried for Lindstrom's murder.
TRUE CRIME: 'The Indiana murderer was a lousy driver.' The Gary man who killed two people in a shooting spree, was sentenced to life and paroled two decades later.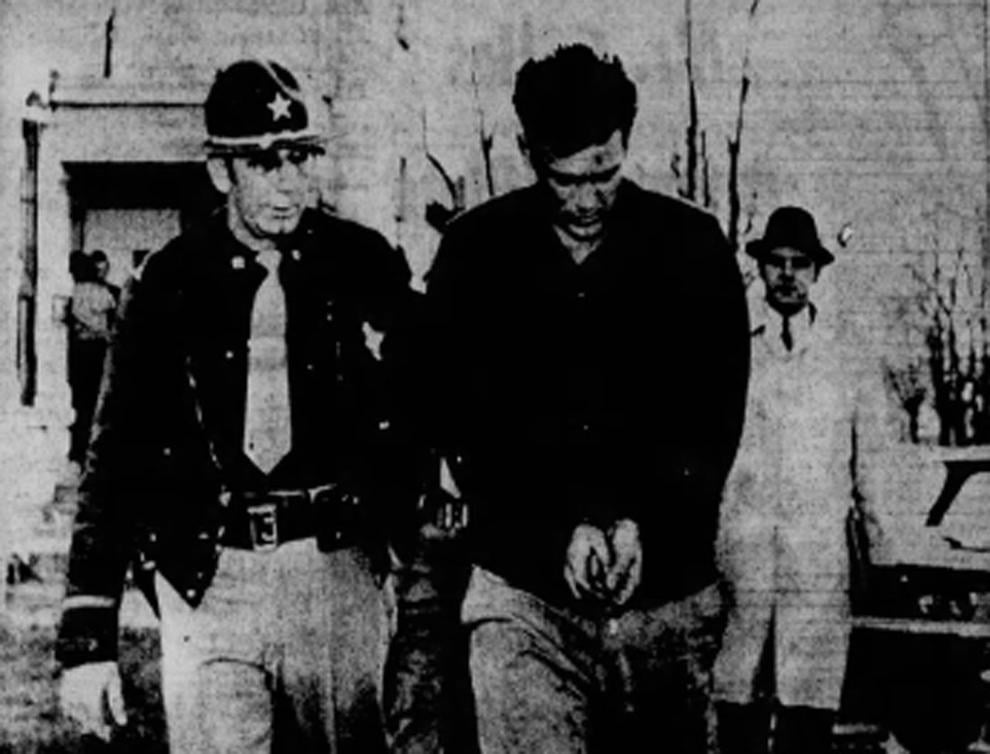 After Paul Thomas Kennedy shot and wounded his drinking partner the night of Nov. 28, 1961, at the Croatian Club Lounge in Gary, the 20-year-old ex-convict's only desire appeared to be to escape.
Stealing the wounded man's car, he went on a two-county shooting spree, killing a Porter County deputy sheriff and an East Gary Good Samaritan before falling asleep at his sister's home, where he was found by police the next morning "sleeping like a baby," according to Times archives.
It would take more than a decade for prosecutors to find justice for the men murdered. Kennedy would spend several years after the killings in a mental institution, and his first conviction was reversed by the Indiana Supreme Court. He was eventually convicted in 1973 of second-degree murder for the deputy's shooting and sentenced to life in prison.
However, a life term at the time did not preclude a defendant from seeking parole, which the parole board granted after Kennedy served almost 20 years in prison.
Kennedy was fresh out of the Indiana penal farm after serving time on a burglary conviction when he saddled up to the bar Nov. 28, 1961, at the Croatian Club Lounge on Broadway and struck up a conversation with Michael Thomasich Jr. and his wife.
Kennedy told the couple his brother-in-law could help them obtain some spare auto parts and wrote his address down on a slip of paper. The talk ended amicably and the couple left, but Kennedy followed, shooting Thomasich in the arm with a .38 caliber revolver and fleeing in the couple's 1956 Cadillac.
Kennedy managed to get only a few miles away before he crashed the Cadillac in the 3400 block of Revere Court in East Gary, archives state. Robert Caldwell, a neighbor, offered Kennedy a helping hand in freeing his car, but the men were unable to push it out of a ditch.
Caldwell's wife told police she saw a light go in the family's garage, then saw her husband's automobile back out of the driveway. She was unaware Kennedy had used his pistol to force her husband into the automobile. Caldwell was later found with two slugs in his head in a ditch on the outskirts of Hobart.
Later that night, Nita Davis heard an automobile pull into the yard of a home along Sedley Road north of U.S. Route 30. A man raised the hood and turned a flashlight on the engine, she said, so she called the Porter County Sheriff's Office.
Edward Blakely, a 47-year-old deputy sheriff, was dispatched to the scene shortly after midnight.
Kennedy apparently ducked behind a tree as Blakely arrived at the scene. He popped out and blasted the deputy sheriff with a shotgun before stealing his squad car and fleeing.
Kennedy damaged the cruiser's rear wheel and tire while barreling back toward Gary. The vehicle was found abandoned at 41st Avenue and Fillmore Street, the wheel worn down to the hub.
Kennedy was found that morning sleeping at his sister's house — based on the address he gave the Thomasichs. A grand jury was convened in Porter County and indicted Kennedy for murder in Blakely's shooting.
Kennedy pleaded not guilty by reason of insanity at his arraignment in LaPorte County, where the case was refiled based on a change of venue request by his defense attorney, Paul Giorgi. Judge Norman H. Sallwasser appointed three psychiatrists to examine Kennedy, all of whom agreed he was a severe schizophrenic unable to comprehend the legal proceedings.
It came out later the defendant's family had sought advice from a Catholic priest about Kennedy's illness before he went on the shooting spree. The priest told the family Kennedy needed psychiatric help before he killed himself or someone else.
Kennedy spent the next six and a half years at Beatty Memorial Hospital (now Westville Correctional Facility) in Westville, where he received more than 60 electroshock treatments.
The hospital released Kennedy in September 1968 and he went to trial the following year for Blakely's murder. He was convicted of first-degree murder in the shooting and sentenced to death.
The story of the spree killing was turned into a 5,000 word article for the November 1969 issue of Official Detective Stories. The title was "The Indiana Murderer Was A Lousy Driver."
Kennedy remained on death row until 1972, when the Indiana Supreme Court reversed his conviction, ruling Sallwasser was too aggressive in questioning a psychiatric witness who testified about Kennedy's sanity at the 1968 trial. The court determined Sallwasser abandoned his position of impartiality and neutrality and took over the prosecutor's role as cross-examiner.
"The necessity for a new trial is manifest," Judge Donald H. Hunter wrote in the court's opinion.
By agreement of the parties, Kennedy's new trial was moved from LaPorte County to Starke County. Valparaiso Attorney William G. Conover served as special prosecutor in the trial before Special Judge Marvin McLaughlin of the Starke Circuit Court.
In June 1973, Kennedy was convicted of second-degree murder in Blakely's shooting death. He was sentenced by McLaughlin later that month to life imprisonment.
At the time of Kennedy's conviction, a defendant sentenced to a single life term was eligible for parole. Kennedy was granted release on parole by the Indiana Parole Board in March 1992, according to Isaac Randolph, a spokesman for the Indiana Department of Corrections.
Kennedy was charged in Lake County for the murder of Caldwell and Thamasich's assault, but prosecutors never brought him to trial for the crimes. If he were convicted of those crimes, and sentenced to a second life term, he would not have been eligible for parole.
An obituary states Kennedy died Dec. 28, 2005, while living in Lake Station. He was 64.
TRUE CRIME: The East Chicago steelworker who hacked his wife and six children to death in a jealous rage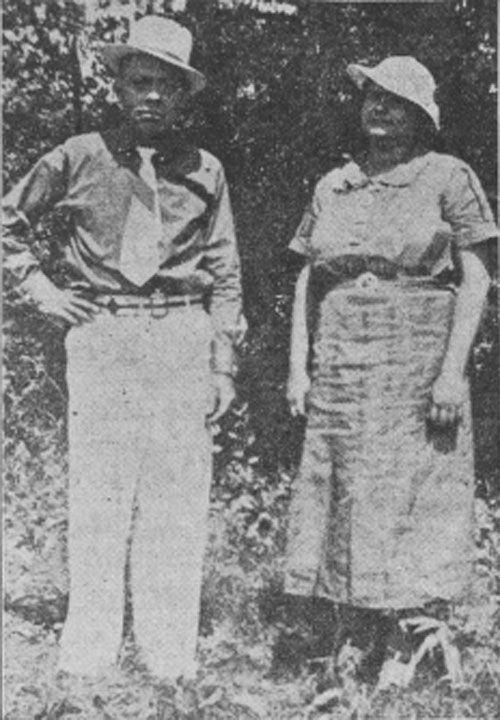 In the sweltering summer heat of 1936, a steelworker butchered his wife and six children after finding his wife's love letters to a former room boarder in their Indiana Harbor home.
Celestino P. Gonzalez, 37, visited the beach with his family July 9, 1936, to escape 107-degree temperatures, the fourth consecutive day the mercury rose past 100 in Northwest Indiana.
The heat cracked pavement that week and killed an East Chicago worker landscaping in Tod Park. Hammond city officials performed administrative work in the city hall basement boiler room, which was "acknowledged the coolest spot in the city hall," The Hammond Times reported.
After the Gonzalez family returned to their three-room home, the father waited until his family was asleep before he took up a heavy ax and stuffed handkerchiefs in the mouths of his two girls, Juana 16, and Helen, 14, who were sleeping on a mattress on the floor of the front room.
He hacked the sisters to death, their wrists found broke and sliced as if they sought to ward the blows.
Jose, 7, was awakened by the noise and ran screaming into his mother's room. Maria Gonzalez, 32, rushed to the kitchen and was felled by three blows to the top of the head.
Celestino then turned the ax on the youngest boy and slayed his three other sons — Genaro, 13, Tino, 11 and Phillip, 8 — who were asleep in the kitchen by the home's open door.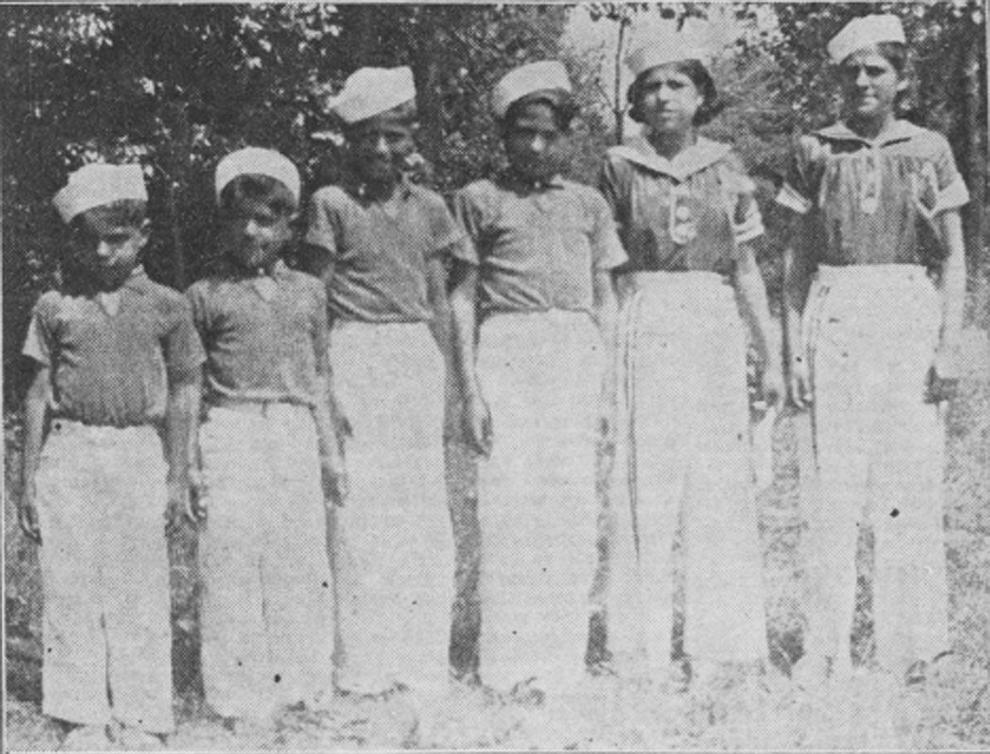 Gonzalez was not finished. While waiting for morning, he scribbled a letter in Spanish.
"After having written many letters and not feeling satisfied, I have decided to quit with this house of Gonzalez," he wrote. "With pain in my heart, I give death to all of my sons."
The father said he initially planned to leave his children alive, "but I thought of the shame, the dishonor that the mother would leave and also the crime which I have committed."
Police found in the home love letters a former boarder, Jose Haro, 36, wrote Gonzalez's wife. The boarder and wife apparently passed notes to each other through the Gonzalez's eldest son.
At 7 a.m. Gonzalez went to the Inland Steel Plant and confronted Haro in the factory's locker room. He fired four shots into Haro's chest and then put a bullet in his own brain.
The case was without parallel in the annals of East Chicago police, The Hammond Times reported.
Thousands of curious residents lined Pennsylvania Avenue the day of the family's funeral service to view their mutilated remains. Haro's remains were committed to earth the same day. Among his few mourners were his estranged wife, who left him a year before his death.
TRUE CRIME: When Will $crilla's street brawl ended in a deadly shooting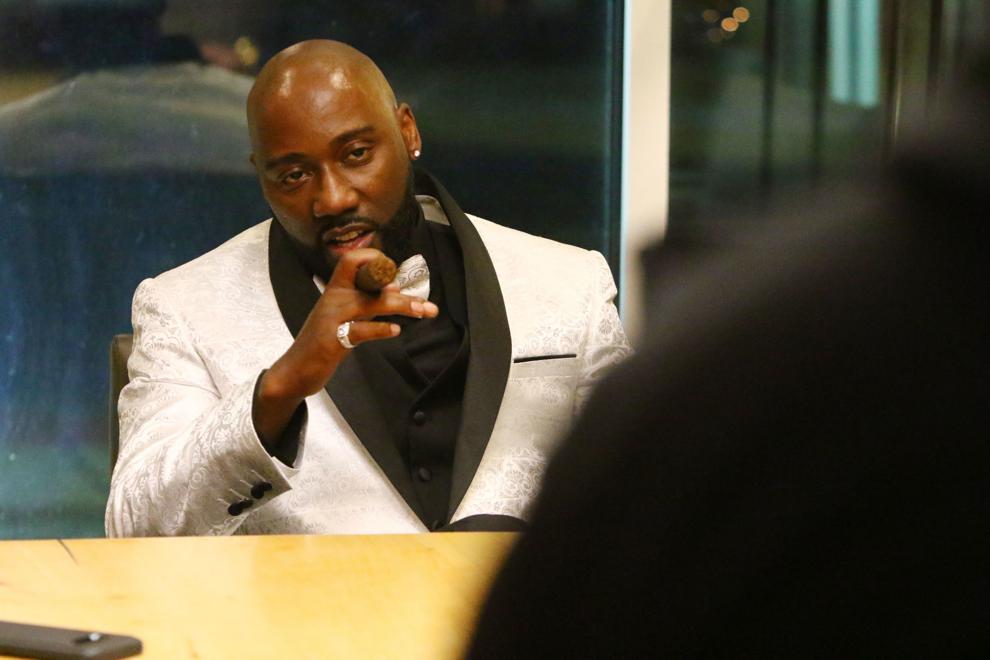 A Gary rapper was sent to prison after a street brawl turned deadly 18 years ago.
Gerald Wrice and Willie Terrell Wallace met near midnight Sept. 14, 1999, at a street corner in Hammond's Maywood neighborhood.
A witness told police Wrice threw a punch at Wallace and a fight ensued, which quickly ended in gunfire. She said Wallace, a rapper who performed under the moniker Will $crilla, repeatedly shot Wrice before fleeing the scene.
Wrice, 20, of Hammond, was transported with multiple gunshot wounds to St. Margaret Hospital, where he named "Will Scrilla" as his shooter in a dying declaration.
Wallace, then 28, was arrested two days later after he was indicted by a federal grand jury on two counts of being a felon in possession of firearms. The charges stemmed from arrests earlier that year when he was found in possession of a handgun and an AK-47 assault rifle during traffic stops in East Chicago and Hammond.
At the time of the arrests, Wallace had a felony conviction in Cook County, Illinois, for unlawful possession of a handgun, though the charge would later be reduced to a misdemeanor, according to court records.
Wallace was charged Sept. 27, 1999, in Lake Criminal Court with murder in Wrice's shooting. He was denied bond on the federal charges after the magistrate judge determined he was a danger to the community.
The case grew into a public spectacle due to Wallace's local fame. The rapper had started his own record label — Ignat/Sluefoot — months before the shooting. He was also the founder of The Grind Family, a music supergroup comprised of several rappers from the Region.
Wallace pleaded guilty to one of the firearm offenses in March 2000. Though Corey Battle, founder of a Hammond record label, would claim at the sentencing hearing the AK-47 found by police belonged to him, Wallace was sentenced to 51 months, or 4 1/4 years, in prison.
A trial on the murder charge began Feb. 26, 2002. Prosecutors claimed at trial three people — a friend, an emergency medical technician and a police sergeant — heard Wrice say the rapper was his shooter.
A murder weapon was never recovered, but an associate of Wallace told the jury he drove Wallace back to the crime scene after the shooting in a futile search for the weapon, which Wallace allegedly buried.
Defense attorney Charles Graddick asked jurors to consider the testimony of a police officer at the scene, who said Wrice told him he didn't know who shot him, but made some reference to a vehicle.
"Is it possible that he was shot from a passing vehicle?" Graddick said. "I suspect that is true."
Wallace took the stand in his own defense and denied he shot Wrice. Wallace said he was on his way from his South Holland home to a studio in Hammond's Hessville neighborhood when his associate, who was driving him, stopped to see a family member in the Maywood neighborhood.
He said during the stop he began arguing with Wrice, a continuation of an earlier confrontation between the men, and they got in a wrestling match. Wrice said two shots rang out, then he got up and ran to a relative's house.
Wallace's status as a local rapper played a significant role at his trial. He was questioned on the witness stand about his profane and violent lyrics, as well as an AK-47 depicted in his record label's logo.
"Who I am in the recording studio has nothing to do with who I am as a person," Wallace testified.
The jury found Wallace guilty of voluntary manslaughter, a lesser offense than murder. He was sentenced in April 2002 to 35 years in prison.
Wallace was released from prison in May 2017 and maintained he was not the shooter in an interview with The Times in November — though he pointed out murder isn't the same as manslaughter, a crime committed in "sudden heat," without premeditation and driven by an intense emotion.
TRUE CRIME: The 'shell shocked' father who drowned two of his sons in Indiana Harbor
All day thousands of parents who lost their sons shuffled into the East Chicago morgue and looked at the drowned boys with matching blue-gray eyes, though none could identify them.
The first boy was found Feb. 22, 1928, and the second March 1 — both within 100 yards of each other in the Lake Michigan-Calumet River canal, according to Times archives. 
They wore matching blue-grey woolen suits, red-lined black chinchilla coats and dark brown leather gloves. The boys' bodies were trussed with wire when pulled from Indiana Harbor in the winter of 1928.
The second boy's discovery confirmed for police the near-identical looking youths – almost certainly brothers – were murdered, perhaps kidnapped and killed after a ransom went unpaid.
The truth came from the forlorn figure who haunted the morgue every evening after the bodies' discovery.
George Chisholm, a 35-year-old World War I veteran from Canada, was brought in for police questioning the day after the second boy's body was found March 1.
He admitted the boys were his sons, George Jr., 9, and Edgar, 6. He said he bound wire around their waists, weighted each wire with a heavy steel rail and then pushed the boys into a ship canal at Indiana Harbor.
In his first confession he said he persuaded the boys to jump into the water, but admitted after continued questioning they were pushed.
The man was arrested and obtained pro-bono representation from two attorneys – Joseph Conroy of Hammond and Anthony A. Filipiak of Gary.
The attorneys explained in a letter to the newspaper they chose to represent Chisholm "to prevent society from doing the same thing to Chisholm that Chisholm has done to his boys,"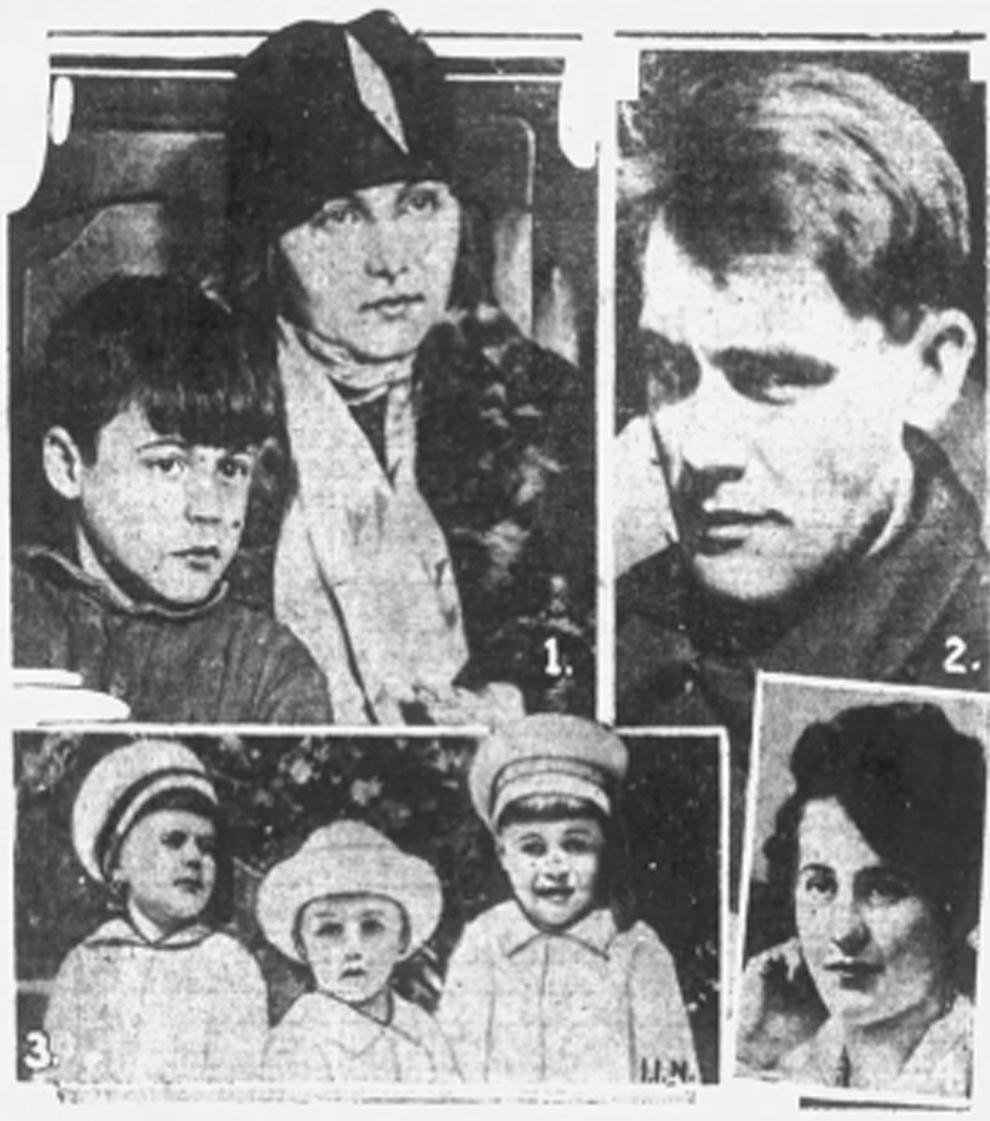 "We are not fighting for Chisholm's freedom," they wrote. "We are fighting to make sure Chisholm is recognized in his right light, that he is looked upon as the sick man that he is, and that he should be placed where he belongs — in an institution."
The attorneys argued Chisholm was insane, a victim of "shell shock" from the World War. Chisholm told a Times reporter he was a member of the Canadian Army who fought at Vimy Ridge. He spent seven months in a hospital in England after he was blinded by tear gas there. He was sent back to the front after his recovery, where he took part in the second battle of the Somme.
After the war he married in England and brought his bride back to Canada, where they had three sons — George Jr., Edgar and Bobby. The mother abandoned the family and returned to England, and Chisholm moved with a new common law wife, Helen Lawrence, to Indiana, where he worked in an East Chicago mill.
He told the reporter Lawrence "nagged" him into killing the youths, complaining they did not have enough money to feed the children.
"You don't know what a woman can do to a man or make a man do," he said.
Chisholm's defense likely spared him the electric chair. He pleaded guilty to two murder counts May 28 in Porter County, where he was arraigned due to the case's notoriety.
Judge Grant Crumpacker told prosecutors at sentencing he favored life imprisonment to the death penalty. Medical experts testified for both the state and defense about Chisholm's sanity.
Lawrence testified at Chisholm's sentencing he suffered "severe headaches," and slept long periods after the death of the boys. She said she suggested to him they place the boys in a home.
Crumpacker sided with the defense and sentenced Chisholm to life imprisonment.
"I don't see how any man could be in his right mind and kill his two children," he said at sentencing. "This man can not be normal."
Chilsolm was sent to "lifer's row" at Michigan City state penitentiary.
TRUE CRIME: The 'shotgun killer' who rampaged through The Region, Part II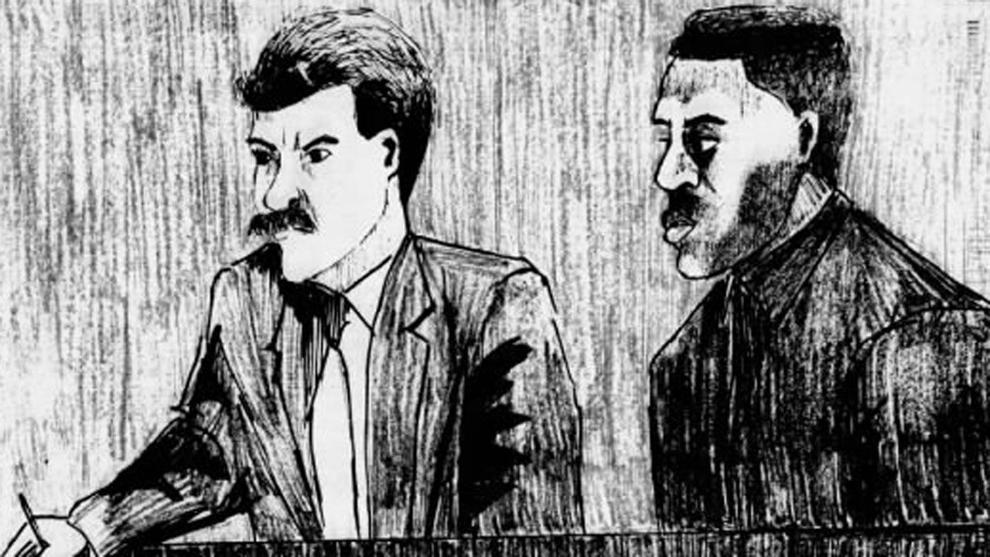 (Scroll down to find Part I of this story.)
The search for the shotgun killer ended Jan. 28, 1991, after the botched killing of a restaurant manager outside Southlake Mall landed two men in jail — Antwion McGee and Christopher Dwayne Peterson.
Antwion McGee told police they had the shotgun killer, Peterson, in custody, a revelation that surprised law enforcement officers who had been searching up to that point for a white man with medium-length hair.
A search of Peterson's home that night turned up a shotgun in his closet, which a gun expert determined through ballistic testing fired spent shells found at three murder scenes. Peterson owned a boxy, white car, which witnesses had seen at several crime scenes, and his palm print matched two prints lifted from a victim's vehicle.
Peterson further confessed to police he was the shotgun killer, though he later recanted his statements.
Peterson, a 22-year-old Marine deserter, was a dark-skinned black man with short hair, which contradicted a composite sketch released of the killer.
The composite sketch was based on statements from Carrie Jillson, who survived one of the shootings and described the killer as a white man with medium-length, stringy hair.
The incongruity so disturbed the community Gary Mayor Thomas Barnes sent a letter to clergy and citizens asking police to clarify the confusion about the suspect's race.
Many of the shooting victims were white. Barnes feared a black killer would cause division in a community united only months before against the senseless murders.
"I hope and pray that the guilty — whatever their nationality, home or background — are brought to justice quickly," the mayor wrote.
The racial tensions in the community were further inflamed by statements made by Peterson, who claimed in an interview with police he was driven to kill because of anti-white "rages."
Ralph Staples, one of the Lake County prosecutors who convicted Peterson, scoffed at claims the murders were racially motivated, pointing out many of the murders involved robberies.
"He was a bandit, not a bigot," Staples said.
Peterson appeared Sept. 30, 1991, in Lake Criminal Court at his first trial for the murders of Lawrence Mills and Rhonda Hammersley.
Mills, a 43-year-old insurance salesman from Hammond, was found dead in his car Oct. 30, 1991, outside American Legion Post 66 in Griffith. Hammersley, 25, was shot in the head later that night while chatting with Jillson outside the Petro Mart gas station in Cedar Lake, where they both worked.
The prosecution believed this case was their strongest, but a key piece of evidence — the palm prints that connected Peterson to Mills' vehicle — was suppressed before trial by Judge James Clement.
Jillson, the state's star witness, also testified at trial that it was not Peterson who shot Hammersley, even though Peterson confessed to the murder.
Public defenders Jerry Jarrett and I. Alexander Woloshansky used the composite sketch and Jillson's testimony to hammer the state's case, raising the specter in jurors' minds of a white killer.
The jury deliberated for about six hours before acquitting Peterson on both murders.
A juror told The Times after the verdict there was disagreement among jurors about the veracity of Peterson's confession and the way it was obtained. Another juror said there just was not enough evidence to convict Peterson.
"They just didn't prove it to us," she said.
Staples admitted Woloshansky and Jarrett did a good job using the composite sketch to raise doubt.
Jillson testified at trial Peterson wasn't the killer, but she couldn't tell jurors whom she believed was the real killer — Ronald J. Harris, an accomplice who assisted Peterson in the Cedar Lake murder and the murder of Harchand S. Dhaliwal in Portage.
Harris was later convicted for both murders at separate trials and sentenced to 90 years in prison.
Staples said Jillson confused Peterson for Harris, a light-skinned black man with medium-length hair, which caused the erroneous composite sketch.
A second trial in January 1992 in Lake Criminal Court also ended in acquittals. Peterson was acquitted of murder in the shooting Dec. 15, 1990, of Ora L. Wildermuth, 54, at an ATM in Gary's Miller neighborhood. He was also acquitted of attempted murder in the shooting that same night of Robert Kotso, 49, a toll booth worker at Indiana East-West Toll Road.
It wasn't until he was tried a third time in Porter County that Peterson was finally convicted, in that case for the murders of Harchand Dhaliwal and Marie Meitzler.
Dhaliwal, 54, was killed and robbed while he worked at the Hudson Oil service station on U.S. 6 in Portage. Meitzler, 48, was killed while working at a motor lodge on U.S. Route 20 in Portage. Both died from gunshot wounds to the head.
Convictions in Lake County would come in April 1992 for the killings of brothers Eli Balovski, 60, and George Baloski, 66, at their tailor shop in Gary.
Staples said the prosecution didn't do anything different in the April 1992 trial, though the brothers' murder case wasn't hampered by the composite sketch that sunk the prosecutors' previous efforts.
"It all depends on the 12 people sitting in the (jury) box," he said.
Staples said he remembered the jury's verdict like it was yesterday.
"I remember this sense of relief," he said. "We finally brought him before the bar of justice and had a jury convict him and say 'You'll be held responsible.'"
Peterson was sentenced to death for his convictions in Porter and Lake counties. His convictions in the Porter County murders were reversed by a federal judge in July 2003 due to an improper statement made at trial by Porter County Prosecutor James Douglas.
Douglas pointed out to the jury in his closing arguments that Peterson had not testified on his own behalf, which was Peterson's constitutional right and could not be construed by jurors as evidence of guilt.
That reversal was sustained by the Seventh Circuit of the U.S. Court of Appeals in December 2005.
Peterson's death sentence in the Lake County murders was vacated after the Indiana Supreme Court determined in August 2004 that only a jury's recommendation could condemn a defendant to death.
Lake Criminal Court Judge James Clement overruled a jury's recommendation for leniency for Peterson when he ordered Peterson be put to death in June 1992.
Peterson was resentenced to two 60-year terms in prison for the murders of Eli Balovski and George Baloski.
Peterson, now 48, changed his name while in prison to Obadyah Ben-Yisrayl. He maintains he is not the shotgun killer.
Peterson is scheduled to be released from prison in April 2051.
Harris, also 48, is scheduled to be released from prison in September 2036.
TRUE CRIME: The 'shotgun killer' who rampaged through the Region, Part I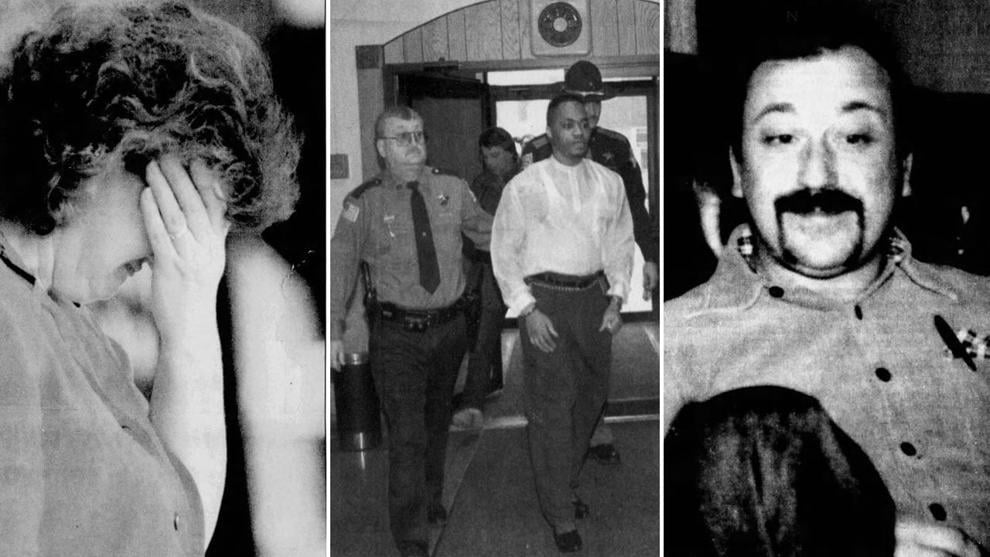 A shotgun blasted in the early evening of Oct. 30, 1990, outside American Legion Post 66 in Griffith.
Lawrence Mills, a 43-year-old insurance salesman from Hammond, was found dead in his car, still dressed in the three-piece champagne-colored business suit he had worn that day to work.
A half-mile north from the Legion hall, a woman dropped off a package at a home in Griffith when she heard the crunch of dry leaves. She turned and saw a man fire a shotgun. The shot missed, she screamed and the shooter fled.
A 16-year-old girl arrived at her family's home in St. John. She parked in the garage and got out of her car to see a man with a shotgun standing behind her. He ordered her to be quiet, she screamed, and a shotgun shell blasted through the back of the garage, narrowly missing the girl.
Finally, two employees chatted outside a Petro Mart gas station in Cedar Lake. Rhonda Hammersley, 25, stood outside the car of Carrie Jillson, 28, waiting for Hammersley's husband. As they talked, a man walked around the corner of the station.
Without a word, the man shot Hammersley point-blank in the head with a sawed-off shotgun. He then leaned into Jillson's car and fired, missing the woman by inches. She slumped in her seat, and he put the gun to the back of her head. But he didn't fire.
Jillson threw the car in reverse and screeched off to a nearby liquor store, where she called police.
So began the killings that would claim a total of seven lives and terrorize the Region's residents, eventually resulting in the arrest and conviction of Christopher Dwayne Peterson, the so-called "shotgun killer."
Harchan Dhaliwal, 54, of Gary, was shot and killed Dec. 13, 1990, in an apparent robbery in Portage.
Marie Meitzler, 48, was found dead Dec. 15, 1990, behind the front desk of a Howard Johnson in Portage.
That same day, Ora Lee Wildermuth, 54, was killed at an ATM machine in Gary's Miller neighborhood and Robert Kotso, a 49-year-old Indiana Toll Road attendant, was shot and wounded at a toll plaza on Calumet Avenue.
Eli Balovski, 60, and George Balovski, 66, immigrant brothers from Macedonia, were murdered a week before Christmas at their tailor shop in Gary's Glen Park neighborhood.
A taskforce of local, state and federal law enforcement was organized to investigate the murders, and at least one gun store reported a five-fold increase in the sale of firearms as a result of the senseless killings.
Ralph Staples, one of the Lake County prosecutors who convicted Peterson, said the fear in the community was driven by the crimes' cruelties.
"It was bad," he said. "After the first night, we connected them pretty quickly. They were so vicious."
Local businesses and cities offered rewards for information. A toll-free tip hotline was jammed with calls.
Police thought they knew two things about the shotgun killer, based on witness statements: He was a slender, white man with middle-length hair, and he drove a small, boxy white car.
That belief would be upended in part by the arrests in January of Peterson and Antwion McGee, both black residents of Gary.
The men were arrested after a shooting at about 10:30 p.m. Jan. 28, 1991, outside Southlake Mall. The manager of a taco restaurant was making a night deposit at a bank machine outside the mall when a man walked up to him and shot him once in the head.
The shooter stole the manager's Nissan Stanza, which was eventually located and stopped by Lake County Sheriff's Police in Gary. McGee and Peterson were taken into custody.
Police interrogated Peterson and McGee, whom police believed at the time shot the restaurant manager, according to Staples. That changed when McGee said to police, "let me tell you something — that guy you have in custody, it's the shotgun killer."
To convince them, McGee told police a detail about the tailors' killings that had not been made public — that one brother was killed upstairs and the second brother downstairs.
"It was a no-s*** moment," Staples said. "Maybe we have something here."
TRUE CRIME: The 'Dunes Slayer' terrorized young women in Lake County in 1956
George Robert Brown — the Gary steel worker dubbed the "Dunes Slayer" — died a quiet death in state prison almost 40 years after he confessed to strangling two women near the old Triangle Airport in New Chicago.
The former mental patient confessed to police April 29, 1957, he murdered 30-year-old Mildred Grigonis and then hastily buried the East Gary beautician in a shallow grave at the airport.
He said he picked her up Aug. 18, 1956, after her car stalled on U.S. 6 in New Chicago.
"I tried to kiss her and she resisted," Brown, 25, told police in his confession. "We had a terrible fight. I choked her until she didn't move."
Brown said he put the woman's body in a depression at the airport, covered it with rocks and cement, and returned later to toss tin cans on the grave.
Brown confessed two days later to a second slaying. Lana Brock, 16, disappeared a month after Grigonis while walking from her New Chicago home to Hobart to pay a utility bill.
Her body was found about a half mile from where Grigonis was buried, at the opposite end of an airport runway.
A coroner determined the woman was buried alive, based on sand found in her lungs, though Brown told police the girl wasn't breathing when he buried her.
He said in the confession he pulled the girl into his pickup truck and strangled her when she resisted rape.
Brown had a history of sexual crimes.
He had been previously committed to Beatty Hospital in Westville (now Westville Correctional Facility) as a "sexual psychopath" for two attempted rapes, the first committed when he was only 16.
Brown was charged in the women's murders. He pleaded not guilty by reason of insanity in the killing of Grigonis, and a trial date was scheduled for Nov. 18, 1956.
The day of the trial, Brown managed to escape from Lake County Jail with six other inmates. Brown and another inmate were arrested 48 hours later in Mattoon, Illinois, after police tracked a string of cars the fugitives stole to the town of 20,000 residents.
The seven inmates involved in the escape apparently pried loose an iron table leg, which was used to force loose a larger section of iron from the ceiling of the bullpen shower. They used the larger section to break out bars from two cells, and then broke a bar on a window, which opened a two-foot hole to freedom.
Brown finally appeared at trial in December 1957 and was convicted for Grigonis' murder.
A trial was never held for Brock's killing, but the defendant's confession to that crime, as well as six other sex offenses and four burglaries in late 1956 and early 1957, was presented as evidence at the Grigonis trial. 
Brown was sentenced to death, but he managed to escape the electric chair through appeals until 1972, when the U.S. Supreme Court ruled the death penalty unconstitutional. Brown's sentence was then reduced to life in prison.
Brown was interviewed by The Times in 1993.
He told a reporter he was born an only child in Madison, Indiana, in 1932. He said his parents divorced when he was young, and he was left by his mother with relatives, whose sons sexually abused him.
He said he worked in construction and the steel mills during the time of the murders, but lost both jobs because of heavy drinking.
He said he found religion while in prison in the 1980s after he befriended an Episcopalian priest.
He admitted to Grigonis' killing, but refused to talk about Brock.
"I can't say anything about that now," he said. "Put it this way — the Lord knows. I've confessed everything to the Lord."
Brown died at Indiana State Prison on March 15, 1996. He was 64. 
TRUE CRIME: A Region armed robber and 'master of disguise' who kept trying, and failing, to escape custody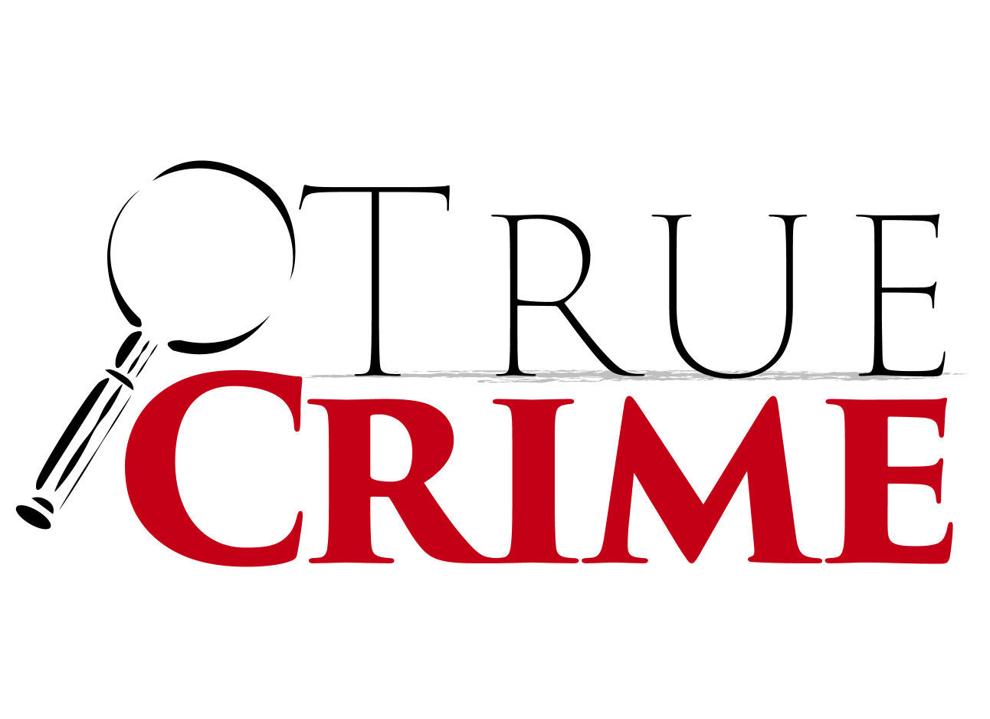 A robbery spree landed William Hutchinson in Lake County Jail.
The 26-year-old man was found by police Dec. 16, 1980, holed up in a Holiday Inn in Hammond. He had two pistols and $290, which he'd taken 15 minutes earlier from an armed robbery at Bee Discount in Calumet City.
It was the third armed robbery at the shop in six days. Police credited Hutchinson with 20 armed robberies that year at stores dotting the Illinois-Indiana border.
Hutchinson later wrote in a letter from jail that he robbed to support a dope habit and his girlfriend. He told a friend he went through $30,000 with his girlfriend, while robbing "everything around Hammond and all Cal City."
He was a master of disguise, according to police. He had jet black hair at the time of his arrest, but he'd been seen by witnesses with brown, blonde and strawberry-blonde hair. He sometimes had a mustache or a beard. He'd change his clothes, dressing stylishly during one robbery and then sloppy the next.
Hutchinson was charged in Lake Criminal Court with robbery as a habitual offender. He was accused of robbing a Gap clothing store in Hammond the day before his arrest, holding two clerks at gunpoint before escaping with $115 cash and $136 in merchandise.
While awaiting trial, Hutchinson was allowed to attend his stepfather's funeral in East Chicago.
He was transported Feb. 7, 1980, by two Lake County policeman to the funeral, and one officer granted him the courtesy of removing his handcuffs while he sat with family during the service.
Hutchinson was approached by his girlfriend after the service and handed a .25 caliber pistol.
The defendant turned the gun on one patrolman and pulled the trigger. The gun misfired. The other patrolman then withdrew his gun and shot Hutchinson in the chest.
Lake County Sheriff Jose Arrendondo later told reporters the officers were unaware the defendant had a history of escape attempts.
He had earlier that year participated in an attempted jail break, joining other inmates in sawing through several bars of a jail window using hacksaw blades. The attempt was foiled by a vigilant guard.
Hutchinson had also escaped several years before from a Kentucky prison. He was apprehended after police found him hiding under a bed in Hammond.
Hutchinson was treated for the gunshot wound at St. Catherine Hospital. He was charged two days later with attempted murder. His girlfriend was charged with assisting a criminal.
Hutchinson was apparently unrepentant for the attempted killing. He told a friend June 9, 1981, in a letter from jail: "I wish I had just one more chance at the punk who shot me. The dirty, Jew bastard."
He appeared at two separate trials that December for the robbery and attempted murder, and was convicted on both counts. He was sentenced to a total of 85 years in prison.
Hutchinson attempted one more prison break. In 1983, he and five other prisoners escaped from the Pendleton Correctional Facility, then called the Indiana Reformatory.
But Hutchinson's freedom was brief. He broke his leg falling from the cell block roof during the escape and was immediately taken into custody.
TRUE CRIME: A baseball star's death by shotgun in 1978 changed Indiana's insanity laws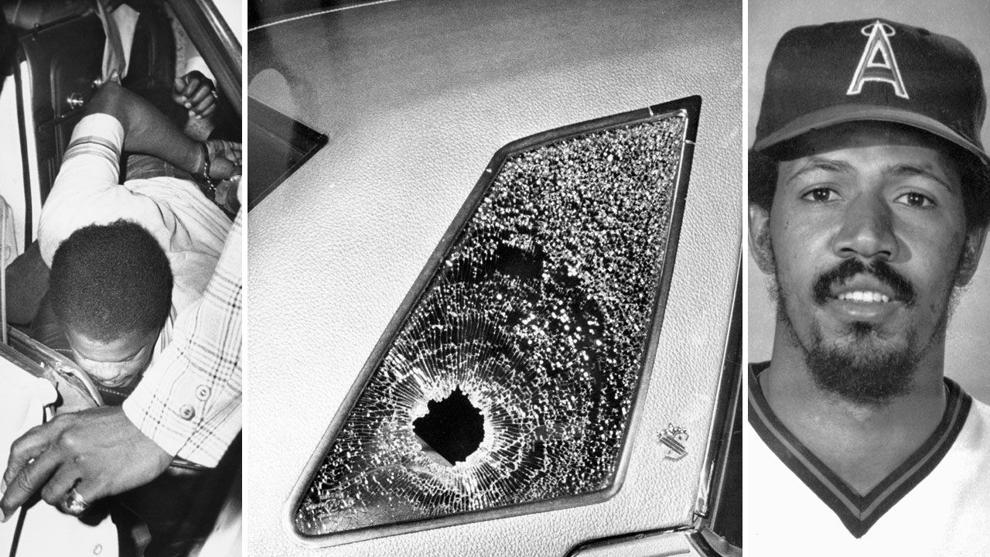 The blast of a shotgun 39 years ago in Gary brought a violent end to the life of a professional baseball player and transformed the state's criminal laws. 
Lyman Bostock Jr. was a California Angels player, visiting his uncle Thomas Turner in Gary on Sept. 23, 1978, after an afternoon game against the Chicago White Sox.
The 27-year-old star outfielder had signed that season a five-year, $2.25 million deal with the Angels, and went 2-for-4 against the White Sox, raising his season batting average to .297.
Bostock, who spent the first seven years of his life in Gary, enjoyed a meal with relatives at Turner's home and then went with his uncle to visit their childhood friends, Joan Hawkins and Barbara Smith.
After the visit, the ballplayer and his uncle agreed to give Hawkins and Smith a ride to their cousin's home at Sixth Avenue and Vermont Street. 
The uncle's car was stopped at the intersection of Fifth Avenue and Jackson Street at 10:40 p.m. when the shotgun blast rang out from a nearby vehicle. 
The shot hit Bostock in the right temple, and pellets injured Smith, 26, who was seated next to him in the backseat of the vehicle. 
An ambulance transported Bostock to St. Mary Medical Center, where he died a few hours later. 
Smith identified the shooter as her estranged husband, Leonard Smith, who followed them from Hawkins' home, believing his wife was having an affair with the baseball player. 
Leonard Smith, a 32-year-old unemployed Gary steelworker, was arrested by Gary police at his apartment on charges of murder and attempted murder. 
Leonard Smith was represented in the case by veteran defense attorney Nick Thiros. Thiros tried to get his client out on bail, and after that failed, Smith entered a plea of innocent by reason of insanity.
Leonard Smith claimed at jury trial in July 1979 a jealous rage caused him to blackout when he saw Bostock in the backseat with Barbara Smith. 
"It looked like Bostock was whispering in her ear or kissing her on the cheek," he said, according to The Times archives.
He told the jury he did not remember the shooting or its aftermath. The Smiths were married in 1974 and had two daughters, but the defendant said his relationship with his wife was "shaky" and the two dated other people during frequent separations. 
Barbara Smith and Hawkins both testified Bostock was a family friend, and denied the visit was more than a social call. 
The jurors deliberated for seven hours before they told Lake Superior Court Judge James Kimbrough they could not reach a verdict. 
The judge declared a mistrial and a second trial was held in November 1979. This time Leonard Smith remained silent as two court-appointed psychiatrists testified they found Smith to be legally sane at the time of the shooting.
A psychologist hired by the defense testified the opposite, and a second jury deliberated for five hours before it determined the defendant was not guilty by reason of insanity.
Lake County Prosecutor Jack Crawford called the verdict a "tragedy," because "despite overwhelming evidence, Smith may soon be allowed to go free."
Verdict prompts law's change
Crawford was right. Under the state's criminal laws, a person found not guilty by reason of insanity is to be placed in a mental institution until he is judged able to function normally in the community.  
Six months after the jury's verdict, Smith was freed from the Logansport State Mental Hospital, where three psychiatrists determined he was no longer mentally ill or in need of further treatment. 
By then the state had changed the state's law to allow judges and juries to reach a fourth verdict: "guilty but mentally ill." 
A defendant found guilty but mentally ill would receive psychiatric treatment and, upon recovery, would serve out a prison sentence rather than be released. 
The idea for a fourth plea option was introduced to the legislature in the spring of 1980 by state Rep. Peter Katic, D-Hammond, who told The Times the bill was influenced by the trial of Leonard Smith. 
Katic claimed Leonard Smith bragged before a Lake County Sheriff's policeman he had "beat the system" after the jury determined he was not guilty by insanity. 
Leonard Smith never ran afoul of the law again after the shooting, according to court records. 
He died in December 2010 in Gary, according to an obituary. He was 64. 
TRUE CRIME: In the 1980s, a Region family matriarch plotted and poisoned. But her sons did the dirty work.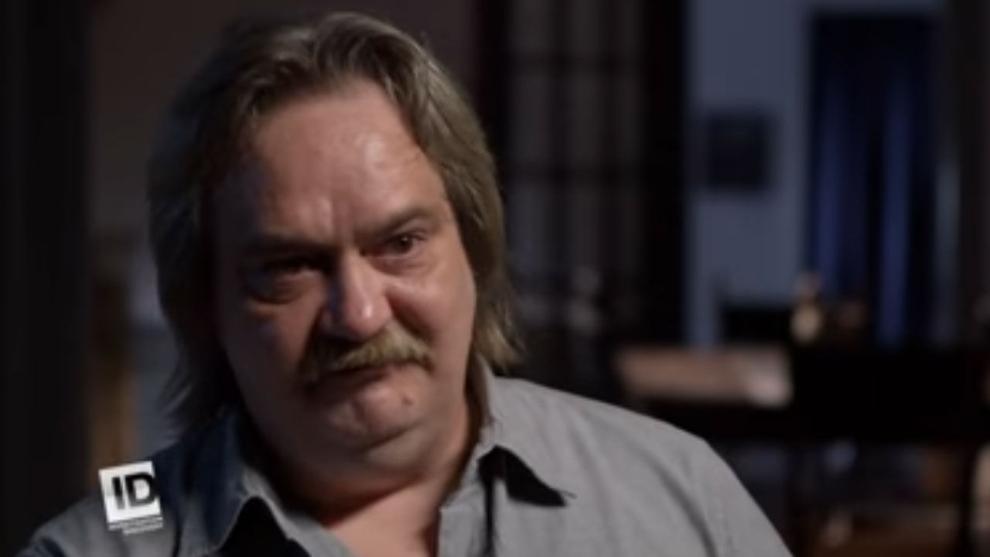 The first death was called an accident.
Eric Witte, then 15 years old, told police on Sept. 1, 1981, he tripped on a rug while carrying a small-caliber handgun at the family's home in Beverly Shores. The gun discharged and killed his father, Paul Witte, who was asleep on the living room couch. 
The 44-year-old man's death was ruled accidental by the Porter County Coroner's office, but the killing would come under closer scrutiny three years later after another family member vanished.
An investigation by police into the disappearance of Elaine Witte, 74, unraveled a bizarre story of murders plotted by the family matriarch, Hilma Marie Witte. 
The 38-year-old woman, and her sons Eric and John, were arrested in November 1984 in California after cashing Social Security checks and draining the savings account of Elaine Witte, who disappeared from her Trail Creek home in January. 
John "Butch" Witte, 16, confessed to law enforcement he was responsible for the killing of Elaine Witte, his grandmother, though he said the murder was ordered by his mother. 
Hilma Witte plotted various methods to murder the elderly woman before she ordered John to kill his step-grandmother Jan. 8, 1984.
John Witte told police he shot Elaine Witte in the rib cage with a crossbow and the family used knives and a chainsaw to dismember the body, which was stored for a time in the freezer before the family scattered the remains across Indiana, Illinois and California. 
The son said his father's death also was not accidental — Hilma Witte threatened to leave the family if Eric didn't kill their father, who was allegedly abusive. 
Eric confirmed for police his brother's statement. Both brothers later pleaded guilty to voluntary manslaughter and testified at trial against Hilma Witte, who was charged with two counts murder, attempted murder and conspiracy to commit murder in the family members' deaths. 
The trial testimony revealed the woman had attempted to poison both her husband and mother-in-law before ordering her sons to do the killings.
John Witte told the jury during one of his mother's trials that he drank alcohol and smoked marijuana by himself the night before he murdered his step-grandmother. 
Hilma Witte was convicted at jury trial in November 1985 in Porter County of murder and attempted murder in the death of Paul Witte. She was convicted the next month in LaPorte County in the killing of Elaine Witte. 
Mary Bower, Paul Witte's mother, cried after the first trial, though she said the tears weren't for herself. 
"Look what she's done to my grandsons," she told The Associated Press. "My son is gone. My grandsons are gone." 
The sons were each sentenced to 20 years in prison for their roles in the murders. 
Hilma Witte was sentenced to 140 years in prison for the murders, though the sentence was reduced on appeal to 90 years. 
Her request for a sentence modification in 2000 was denied by judges in Porter and LaPorte counties, who agreed with prosecutors that her release was not in the best interest of justice. 
She filed a petition for writ of habeas corpus in federal court in September 2009. She claimed in the petition John Witte sent her two letters in prison admitting he lied at trial, though the son could not vouch for their authenticity, since he died in 2006. 
The petition was denied by a federal judge in April 2010 because it was not filed within the statute of limitations. 
Hilma Witte is incarcerated at the Indiana Women's Prison in Indianapolis. She is scheduled to be released in 2028.
TRUE CRIME: A suspect's sister helps police find the killer of an 8-year-old Gary boy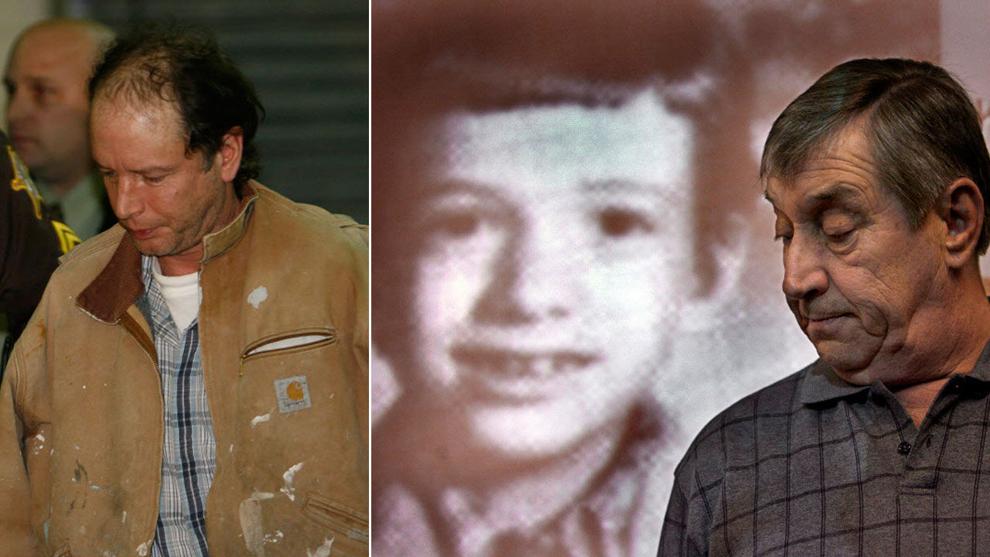 CROWN POINT — The guilt weighed on the woman for 13 years until she telephoned the Gary Police Department in 1992 and told a detective her brother "killed the little boy behind The Salvation Army."
The little boy was Kenny Conrick, who was found dead by a search party almost two weeks after his disappearance on Oct. 15, 1979.
The 8-year-old Gary child's nude body was bound to a tree by white shoe strings. He was beaten and stabbed. The draw string from his jacket was wound around his neck and body parts had been removed.
The crime was so abhorrent that police administrators suspected the involvement of a satanic cult, but detectives identified early in the investigation a more likely suspect — David Bruce Bowen.
Bowen was 16 years old at the time of Conrick's death. The teenager had been accused of beating and sexually assaulting a 9-year-old boy about a year before Conrick's death, and his family's home was about a block and a half north of where the body was found.
Bowen's parents told police their child received psychiatric treatment after the sexual assault of the 9-year-old, and the teenager denied in a statement seeing Conrick on the date of his disappearance.
The woman who made the anonymous tip in 1992 was identified by police as Bowen's sister, Donna Oprish, who told police she always suspected her brother killed Conrick. She provided police in February 2006 with a sample of her own DNA to be compared against the DNA recovered from the crime scene.
Bowen had by then moved to Maine, where he had a string of arrests in the 1980s and early '90s, including a 1984 conviction for robbing the owner of a pizza parlor of $1,200, according to the AP.
He had three convictions in the '80s for drunken driving and had his license suspended indefinitely in 1990. He was convicted of misdemeanor theft in 1989 and of assault in 1991 and '92.
By 2006, Bowen had settled into a quiet life as a house painter in Portland, Maine, the AP reported.
The Indiana State Police Laboratory determined in September 2006 it was likely a seminal stain found on Conrick's jacket hood that originated from Oprish's brother.
The new evidence linking Bowen to the crime scene allowed police to obtain a blood-draw warrant for Bowen.
The new DNA comparisons determined with almost scientific certainty the stain on Conrick's jacket originated from Bowen.
Bowen was charged in January 2008 with murder and murder in perpetration of child molesting. Conrick's stepmother, Barbara Conrick, stared Bowen down as he was led into the Lake County Jail, though the pale and balding man in paint-splattered jeans and work boots didn't meet her gaze.
He pleaded guilty later that year to the murder and admitted in a statement he forced the boy to perform sexual acts before strangling him, stabbing him repeatedly with a stick and cutting him with a piece of glass.
Bowen was sentenced to 50 years in prison. He told Lake Criminal Court Judge Clarence Murray at his sentencing hearing he didn't know what was wrong with him at 16 years old.
"Being a father now, I can't imagine someone doing something like that to my daughter," Bowen said. "…I killed him. I'm sorry."
Bowen, now 53, is projected to be released from prison in July 2032, according to online records from the Indiana Department of Corrections.
TRUE CRIME: A 3-year-old found dead with a clothes hanger around his neck, and a murder that remains unsolved
CROWN POINT — A bedroom window was shattered the night of Nov. 15, 1992, at a one-story home in Gary.
Two toddlers were asleep in the bedroom — Juan Patton Jr. and D'Andra Crawford. Yolanda Robinson, the mother of Crawford, was summoned to the room by her crying child.
What she discovered was a horrifying sight: clothes hangers were wound around the young boys' necks.
Two Gary patrolmen were dispatched about 1:40 a.m. to the house at 3728 Van Buren St. after receiving a call about an attempted burglary, according to the newspaper's archives.
Juan, 3, was dead in his bed, though the coroner's office would later determine he wasn't strangled. The cause of death was a lacerated liver, likely caused by a blow to the stomach.
His 2-year-old stepbrother was unharmed.
Detectives noted the broken window, and said it appeared someone had used it to enter the home, though nothing was stolen.
Robinson told police she heard noises in the boys' bedroom and went to investigate after she heard her son's cries.
She said she called Patton's father, Juan Patton Sr., to the room when she couldn't wake his child. Patton tried to resuscitate Juan Jr. until police and paramedics arrived.
The murder of such a young child is a rare occurrence in Lake County. Less than 100 of the 3,523 murders committed in the county since 1976 involved victims under the age 5, according to data from the Murder Accountability Project.
It's even rarer that a crime such as Juan's murder remains unsolved, though it appears the case went cold.
Marjorie Marshall, the mother of Juan, told The Times in 1992 that her son typically lived at her home on East 10th Street, though he would visit his father on weekends.
She called her son's death "suspicious," and questioned why only Robinson heard the disturbance in the boy's bedroom, according to the archives.
Marshall said she had a disagreement with Robinson about a year before her son's death, and she kept Juan home for awhile until the matter was resolved. She said things had been going smoothly since the argument was settled.
Attempts to reach Marshall, Patton Sr. and Robinson were unsuccessful.
A spokesman for the Lake County Sheriff's Department said no one in the department's criminal investigation unit currently was assigned to investigate Juan's murder.
A clerk in the detectives' division at the Gary Police Department also said no detectives were assigned to the case.
TRUE CRIME: A 15-year-old girl disappeared in 1980. It took almost 3 decades to find her.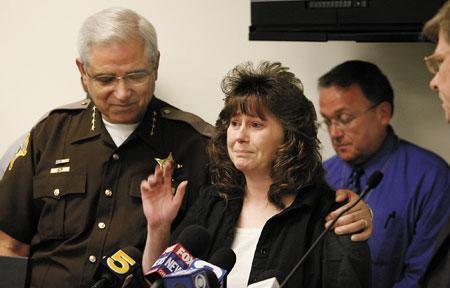 MUNSTER — The two men who discovered the remains of Paula Ann Stewart on Dec. 16, 1980, weren't certain at first what they had found.
The 15-year-old girl's body had decomposed so much only a skeleton remained, which the men mistook for that of an animal.
The Lake County Coroner's office called in a Chicago anthropologist to help identify the body, according to The Times archives, which was discovered in a ditch in the 10400 block of Colorado Street in what is now Winfield.
Despite police suspicions that the body belonged to Stewart, they would have to wait 27 years to confirm.
The sophomore from Hobart High School was first reported missing June 29, 1980, by her father, Paul Stewart. Police said the girl left her home in the 800 block of Lincoln Street after spending the day at Bass Lake with a boyfriend and his parents.
Stewart told The Times in 2007 his daughter left at about 10:30 or 11 p.m. to get soda from a vending machine outside a nearby grocery store, but she didn't return.
The technology needed to identify Stewart's remains did not exist in 1980, and she was buried four years later in an unmarked grave in the Merrillville Cemetery in Ross Township, about 5 miles from her home. 
It was a phone call in late 2006 from Stewart's sister, Sherry Vitaniemi, that prompted police to reexamine the case.
The body was exhumed in the spring of 2007 and a DNA sample was compared to a sample from Vitaniemi, which confirmed the grave was Stewart's final resting place.
The doctor who exhumed the remains, Stephen P. Nawrocki, director of osteology at the University of Indianapolis, was tasked with determining the girl's cause of death, the archives state.
Nawrocki said in 2017 he recalled the case, but he could not speak about the specific findings without approval from the coroner's office.
He said, in general, it would be very difficult to determine the cause of the girl's death so long after she was buried.
Two detectives were assigned to investigate — Lt. Leo Finnerty, of the Hobart Police Department, and Deputy Cmdr. Shaw Spurlock, of the Lake County Sheriff's Department.
Both officers have since retired, according to police.
Vitaniemi said at a press conference in August 2007 she didn't care about finding the person responsible for her sister's death.
"I've gotten what I wanted: Her … that's all I ever wanted," she said. "She's earned that right to be found."
TRUE CRIME: When a Gary defense attorney allegedly shot a man in the buttocks and sparked a biker gang war
CROWN POINT — It was the shooting of a man in the buttocks on May 28, 2009, outside a Bennigan's restaurant in Gary that sparked a deadly feud between two rival biker gangs and destroyed the career of a well-respected local criminal defense attorney.
Sin City Deciples member Robert Taylor was at the restaurant at 500 E. Fifth Ave. to pick up food when Jerry "Angel" Peteet, a defense attorney and president of the local chapter of the Wheels of Soul, arrived with several people wearing the biker gang's vestments.
A disagreement about an unpaid debt led to a dispute in the parking lot, where Peteet pistol-whipped Taylor and pointed two guns at his head.
Taylor later said at trial he turned away toward his friend's car and Peteet shot him from behind.
Peteet was a 20-year veteran trial lawyer in Lake County at the time. He had represented several well-known defendants as a public defender, including Reginald Muldrew, the "pillowcase rapist," who was acquitted in two sexual assault cases in the mid-1990s.
Peteet was charged a year after the shooting in Lake Criminal Court with felony battery, but a special prosecutor dismissed the charge in December 2011.
Defense attorney Darnail Lyles said at the time there was no credible evidence against Peteet. But a police investigation into motorcycle gangs in St. Louis suggested otherwise.
In late 2008, a police officer in St. Louis convinced a biker facing charges for evading arrest to infiltrate the Sin City Titans, a motorcycle club affiliated with the Sin City Deciples.
The confidential informant later split from the affiliated club in early 2009 and formed a St. Louis chapter of the Wheels of Soul with five other disgruntled members.
The Wheels of Soul are an outlaw motorcycle club founded in Philadelphia in 1967. The club distinguishes itself from other motorcycle gangs by wearing vests adorned with identifying patches, called "colors."
The government's investigation into the Wheels of Soul spanned several years and the confidential informant provided invaluable information. He agreed to wear concealed electronic devices to record his conversations with other members and participated in several controlled purchases of weapons and drugs.
The government later got approval from a federal judge to wiretap the phone of Allan "Dog" Hunter, the Midwest regional president of the Wheels of Soul.
Police learned through the investigation that an ongoing feud between members of the Wheels of Soul and the Sin City Deciples seemed to explode after Taylor's shooting in Gary.
Dominic "Bishop" Henley, the chapter president of the St. Louis Wheels of Soul, told members at a club meeting on July 1, 2009, that the "mother chapter" had declared "open season" on members of the Sin City Deciples and Sin City Titans. A member of the club who had his "colors" stripped was told at the meeting that he could earn it back by killing the local chapter president of the Sin City Deciples.
A member of the Sin City Titans was fatally shot Aug. 15, 2009, in St. Louis. Another member was injured in a shooting two days later in Chicago. The Wheels of Soul members also continued to wage war against several other outlaw motorcycle clubs they felt disrespected them.
Surprisingly, Peteet was himself a former member of the Sin City Deciples, a black outlaw motorcycle club founded in Gary in 1966. Peteet incorporated an East Chicago chapter of the club in September 2005, according to state business records.
On June 21, 2012, Peteet and 10 other members of the Wheels of Soul were indicted in the U.S. District Court of Eastern Missouri on racketeering charges.
Peteet, who was arrested outside the Lake County courthouse in Crown Point, faced additional charges of attempted murder and witness tampering in connection to the shooting at Bennigan's restaurant.
A search of his home turned up a firearm and 1,500 rounds of ammunition.
Federal prosecutors requested Peteet's bond be revoked within a week of his arrest after he appeared at the Lake County Sheriff's Department with three people he claimed witnessed the Bennigan's restaurant shooting. His contact with the witnesses violated the terms of his probation.
The prosecutors further alleged it wasn't the first time Peteet engaged in questionable conduct regarding witnesses.
The government had recorded a phone call Peteet made to the Midwest regional president of the Wheels of Soul while he was still charged with battery in state court.
Peteet told the regional president he needed "some bodies" from the motorcycle club who would testify at trial that he did not shoot Taylor. He said in the phone call anyone who wouldn't testify for him wouldn't get his help with legal matters in the future.
A jury trial for Peteet and his 10 co-defendants began Oct. 15, 2012. Peteet was found guilty on the racketeering and attempted murder charges Dec. 7, but acquitted of witness tampering.
Peteet maintained his innocence at a sentencing hearing in April 2013.
Lyles, who represented Peteet on the federal charges, told the judge Peteet was only a member of the Wheels of Soul for two weeks before the shooting.
"Now, because Mr. Peteet dealt with scoundrels, that's why he's standing here," the defense attorney said, according to a transcript of the hearing.
Peteet told the judge he was sorry for wasting his time, and asked that the judge give him a fair sentence.
U.S. District Court Judge Catherine D. Perry sentenced Peteet to 276 months, or 23 years, in federal prison.
Peteet died in prison June 14, 2015. He was 52.
TRUE CRIME: A Gary family's violent end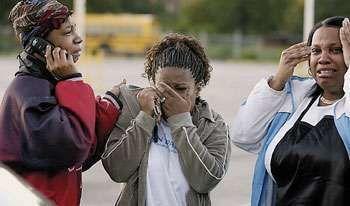 In the early morning hours of Sept. 27, 2003, a Gary family arrived at their home after celebrating a relative's college graduation.
Terry Lee Dennie, armed with a 9mm gun, shot to death four of his relatives and wounded his grandmother, officials said at the time. He then took his own life.
The shooting happened at their family home in the 1100 block of Porter Avenue in Gary. Dennie, 20, killed his mother, Angela Walton-Scruggs, 41, along with his two siblings, Darion Dennie and LaDanna "Mandy" Dennie. 
LaDanna Dennie's 2-year-old son, Isaiah "Peanut" Dennie, was also killed in the shooting. Isaiah and his mother were shot multiple times. Officials at the time said it appeared LaDanna Dennie had tried to protect her son during the shooting.
The only person who survived was Elizabeth Walton, who was 81 years old at the time, after she played dead until the shooting ended. She was taken to an area hospital to be treated for two gunshot wounds. 
Hundreds of people turned out days later for funeral services for the family held at the Genesis Convention Center in downtown Gary, The Associated Press reported. LaDanna Dennie and her son were buried together.
Gary police had previously dealt with Terry Lee Dennie after he was found near his grandmother's home. He was armed with two shotguns and was trying to burn down a house.
Officers during that incident, which happened about two years before the shooting, shot him down with a beanbag. 
Terry Lee Dennie had spent the year prior to the homicides in and out of psychiatric treatment, according to court records. He at one point was diagnosed with schizophrenia.
At times, he was committed to a hospital because he didn't take his medication and was using marijuana. However, there were months that court records indicate he regularly attended outpatient individual and group therapy sessions.
Six months before the shootings, Terry Lee Dennie temporarily was committed to a hospital because he refused to take his medication. During a family meeting with a therapist, he threatened to take his gun to "kill everyone in the room," according to court records.
Medical officials had petitioned to hold him in a state hospital for a period longer than 90 days. However, his family asked that a hearing to determine if he should be committed be canceled. They said he could come home.
Terry Lee Dennie was supposed to receive outpatient treatment at a mental healthy facility. He never showed up for his appointments.
TRUE CRIME: Gunpowder tests point to Portage father in son's homicide
PORTAGE — Jason Kirby was only 5 years old when his body was found along the side of a deserted road in Portage.
Late Dec. 10, 1983, Jason was taken to a nearby hospital where he was pronounced dead. Officials later determined he had been shot to death in the back at close range.
He had been reported missing hours earlier after his father, Richard Kirby, dropped him off at the home of a babysitter in Portage. At the time, Richard Kirby was estranged from his then-wife, Judy Kirby, who had custody of the couple's two sons.
His wife had filed for divorce months earlier. The day before the shooting, she refused to give into his pleas for reconciliation, the Associated Press reported at the time.
Richard Kirby told the babysitter he was dropping off his son, who had stayed outside to play with other children. Minutes later, the babysitter couldn't find Jason and discovered there hadn't been any children playing outside in the neighborhood.
The babysitter called police and Judy Kirby to inform them of what happened.
When police took Richard Kirby to where his son had been found, he was heard saying, "I shouldn't have, I mean this shouldn't have happened, how can I ...," according to court records.
Days later, Portage police arrested him at the Engle's Funeral Home in Portage, where funeral arrangements were scheduled for the boy, the Associated Press reported at the time. Police arrested him after gunpowder tests came back positive indicating traces were found on his clothes and hands.
It was believed Jason was killed with a 12-gauge shotgun. The area where the boy was found was about 7 miles from the babysitter's home.
Richard Kirby was charged with murder, but his first trial ended in a hung jury. His second trial, comprised of jurors from Porter and Marshall counties, found him guilty of murder. The defense had asked for the trial to be moved because of publicity the case had attained.
In 1984, he was sentenced to 60 years in prison. According to the Indiana Department of Correction, he was released from custody in June 2013.
TRUE CRIME: A boy's shooting death shakes Gary
GARY — Richard Meadows wanted to one day make it in the Guinness Book of World Records.
The 10-year-old boy wanted to set a record as the first child to write to a million. He only made it to 44,000 before a bullet pierced through the boy's window and hit him in the head. 
Richard had been sleeping in his bed the morning of Aug. 14, 1993, at his home in the 4700 block of Delaware Street in Gary. The head of the bed had been facing the window of the front of the house. 
His family later recalled Richard got out of bed, went to a hallway and said, "Oh this hurts," before falling. He later died at an area hospital. 
Richard's homicide happened during an era when Gary was notoriously referred to as the murder capital. That year alone, the city logged 105 homicides, according to the FBI's Uniform Crime Report. 
The homicide shook the hardened city, prompting residents to march down the city streets demanding an end to the violence. 
In the years following the shooting, police maintained Richard was an innocent victim in the random act of violence that led to his death.
Police initially arrested three people after the shooting, but the suspects were released pending charges. It took detectives and prosecutors years to build the case against the suspects in the shooting. 
The first break in the case came when ballistic tests determined the bullet that killed Richard came from a .45-caliber gun recovered by police. The gun was recovered from Richard Strong, who was shot to death on Sept. 30, 1993, by a Gary police officer. Police at the time said Strong had pointed a gun at the officer.
The gun was later traced to one of Strong's cousins who had been a suspect early on in the homicide investigation. 
In 1995, a Lake County grand jury returned murder indictments against Jason R. Best, Damian S. Fields, Myron L. Jeter and Nathan R. Nichols. 
The following year, Best, Fields and Nichols were released from Lake County Jail without bond pending their trials. The men were released after trial delays were caused by the state, according to past Times' stories. 
Indiana law states that defendants are entitled to be released from jail if the person is not brought to trial within six months of the charges being filed. Defendants can be held for longer if any court delay is caused by the defense or by a congested court calendar. 
Jeter at that time had agreed to cooperate with the state and was negotiating a plea agreement. It's unknown what happened to Jeter's case, because it was sealed on March 18, 2014. His case is no longer part of the public record.
On Sept. 25, 1997, Nichols pleaded guilty to assisting a criminal, a Class D felony. He was sentenced to one year in prison followed by two years probation. However, Nichols didn't have to serve any time in prison, because of how many credit days he had accumulated while the case was pending. 
Nichols admitted that he was in a car with Best and Fields when the group got into an altercation with another unidentified individual, according to the plea agreement. Best and Fields were accused of firing while they were near Richard's home.
After the shooting, Nichols admitted that he took Best and Fields to his girlfriend's home to avoid apprehension by the police.
Nichols' defense attorney, Darnail Lyles, said during the sentencing hearing that what prompted the shooting was someone saying "What," followed by someone in their vehicle saying "What this," according to a court transcript. Shots then broke out. 
Nichols, who had been robbed at some point prior to the shooting, told the court during his sentencing hearing that he prayed to God to keep him on the right track. He said he was employed and was trying to take care of his children.
"It's very hard for me to come to court and do this, but this is what's right," he said. 
Richard's mother, Golean Meadows, during the hearing said she knew Nichols' plea agreement and testimony were important in the case. 
Meadows told the court that nothing would bring her son back.
"I'm not going to get an eye for an eye or death for a death," she said. "All I can hope is that justice, regardless of how much we're going to work together with this, that we still be fair about this." 
She described her son as being a nearly perfect child.
"Now he was just going into fourth grade, A/B student, Catholic school, but regardless to his grade average or his little personality, he was 10 years old and he was asleep," she said. 
Meadows went on to say that she tried to be a good parent and was home that night. She didn't know her son was in danger as he slept in his bed that morning. 
Fields and Best were sentenced April 16, 1998. Fields pleaded guilty to assisting a criminal, a Class D felony, and was sentenced to two years in the Lake County sheriff's work release program. 
Best pleaded guilty to criminal recklessness, a Class D felony, and was sentenced to two years in community corrections. 
Best admitted to firing a .38-caliber revolver into the air the morning Richard was killed, according to court records. Fields admitted to hiding the revolver in case they were stopped by police. 
TRUE CRIME: A boyfriend's rage
GARY — On Nov. 11, 2002, Ronnie T. Thomas walked into the Lake County Sheriff's Department to report a woman he had been with had fallen onto the Borman Expressway.
When asked by police how the woman fell, Thomas told them, "I dropped her."
Consuella "Candy" Williams, 22, of Merrillville, was riding around with Thomas when they began talking about their relationship. The two had a romantic relationship since 1999 and had a child together.
He became angry after she told him she was six months pregnant by another man. 
Thomas hit her with a steering wheel security locking device and then drove to the Grant Street overpass that crosses over the Borman Expressway.
He grabbed Williams, held her over the side of the bridge and then watched her fall, according to court records. He heard her scream twice. 
After she was hit by a passing semi tractor-trailer, Thomas drove himself to the Sheriff's Department.
In 2003, Thomas pleaded guilty to murder and was sentenced to 55 years in prison. The sentence was outlined in the plea agreement he entered with the Lake County prosecutor's office. 
Thomas remains incarcerated at the Indiana State Prison, according to the Indiana Department of Correction. His earliest release date is scheduled for Feb. 27, 2031.
TRUE CRIME: Munster doctor vanishes without a trace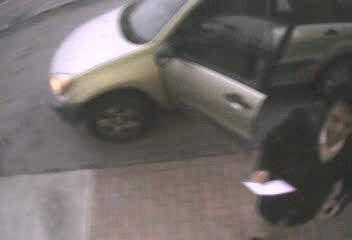 MUNSTER — It's been several years since a surveillance camera captured Dr. Promila Mehta-Paul making a bank deposit in Highland.
Mehta-Paul, 70, made the deposit on March 21, 2011. She didn't return to her Highland practice the next day, though she had scheduled appointments. Mehta-Paul worked as an ophthalmologist.  
By March 23, 2011, co-workers and friends began calling Munster and Highland police departments. 
Police searched her Munster home, nearby wooded areas, a pond and a neighbor's home she had been watching, but they found no sign of her. There was no activity on her credit cards or phone. 
By September 2011, Munster police said they suspected Mehta-Paul was dead. One of her sons, Paresh Paul, was named as a person of interest in the case, though he has never been formally charged. 
Her son also goes by Paul Fontaine, Omar Ahmend and Paul Asconte. He is believed to have been with his mother the night she disappeared. 
After police learned Mehta-Paul was missing, they found Paresh Paul walking across the Mexican border into California. 
He was sentenced in 2012 to five years in prison after he pleaded guilty to a charge of forgery stemming from when he tried to sell one of his mother's vehicles to a Dyer dealership, according to court records. According to the Indiana Department of Correction, he was released from prison Oct. 7, 2014.
In 2016, Munster police Lt. Edward Strbjak said Paresh Paul remains a person of interest in the case.
"He has not made one inquiry about this case at all," Strbjak said. "And he hasn't stated that he would be willing to speak with officers at all."
Strbjak said Paresh Paul told police his mother had gone to India or was on a business trip, but those stories were later proven to be false. There hasn't been any activity on financial accounts tied to Mehta-Paul.
Strbjak said detectives continue to work on the case as tips come into the department. 
Police received an anonymous call in late 2015 indicating Mehta-Paul had been spotted in Chicago. Strbjak said detectives later determined the sighting wasn't that of the missing doctor. 
Her DNA and dental records were placed into the National Missing and Unidentified Persons System so it can be compared to any remains found throughout the country. 
There is also still a $20,000 reward being offered for any information about Mehta-Paul's disappearance. 
"We've been trying to run down the information, but as of this point, it's all been futile," Strbjak said. 
Mehta-Paul is a woman of Eastern Indian heritage. She is 5 feet 1 inch tall, weighs 130 pounds, has brown eyes and brown hair. 
Anyone with information about her disappearance is asked to call the Munster Police Department at 219-836-1010. Tipsters also can visit bit.ly/munsterpdtipster.
TRUE CRIME: Rose petals for Alicia
LAKE STATION — A week after a 6-year-old girl was sexually assaulted, strangled to death and dumped into a river, mourners memorialized her by throwing rose petals into the water. 
Alicia Rodriguez was being watched by her mother's boyfriend, Joseph Luis Gorbea Jr., on Oct. 19, 1996, when he took her to a home in the 2800 block of Henry Street in Lake Station.
Gorbea, who was 19 years old at the time, sexually assaulted the girl, which seriously injured her, according to court records.
He later admitted that he strangled the girl, put Alicia in her mother's car and drove to the Liverpool Road bridge. According to court records, he threw the girl into Deep River.
Divers found the girl's body the next day, and an autopsy later determined she had been sexually assaulted. 
The young girl's homicide rocked the community, spurring rallies against child abuse and vigils in her memory. 
Gorbea initially told the girl's mother, Marisol Rodriguez, that Alicia was missing. Following two days of police questioning, Gorbea admitted to assaulting the girl and throwing her into the river. 
Gorbea told police various versions of what happened, and he at one point implicated another man in the homicide. That man was not charged in the homicide, though rumors circulated at the time of the community taking justice into their own hands. 
The Lake County prosecutor's office had sought the death penalty against Gorbea, but a plea agreement with defense attorneys was hammered out by 1998.
Gorbea pleaded guilty to murder, child molesting and rape charges. As part of the agreement, he was sentenced to life in prison without the possibility of parole, which spared him from facing death. 
When he entered the plea agreement, Marisol Rodriguez told The Times, "There is nothing on this Earth that could possibly be just for what he's done, but at least he is now admitting to what he did."
Gorbea's troubling upbringing was outlined at his sentencing hearing. He was born in New York City to young parents who would lock him in his bedroom while they partied. 
His grandparents eventually brought him to Lake Station, but he ended up associating with various gangs, including the Gangsters Disciples. 
Gorbea remains incarcerated at the Indiana State Prison. 
Sister renews call for action in slain brother's case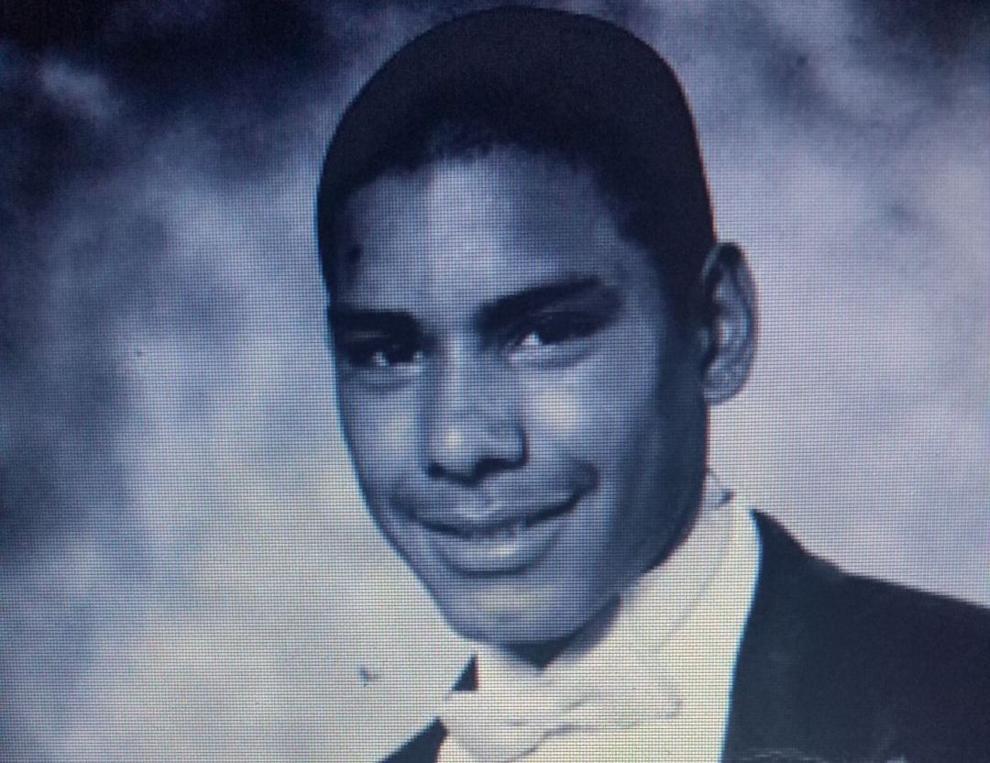 EAST CHICAGO — On the 18th anniversary of her brother's killing, Nora Ferrer began making her round of calls to law enforcement officials.
Her brother, Alexander Martinez, was shot to death Jan. 11, 1998, in East Chicago's Marktown neighborhood. An autopsy later determined he was shot in the chest, neck, left forearm and left hand.  
It took more than 10 years for a murder charge to be filed in the homicide, but the suspect has since been on the lam. 
Ferrer and her mother, Beatrice Martinez, said they aren't giving up on seeing Javier Oropesa prosecuted. The family is trying to raise reward money, create an enhanced photo of Oropesa to reflect how he would now look and wants to get him listed on area most wanted lists. 
"Hopefully now at this point, you see we aren't going to stop," Ferrer said. "We aren't going to give up on finding this guy."
Ferrer said there were rumors that Oropesa, who also went by Francisco Oropesa, for years traveled frequently between Mexico and Northwest Indiana. She last heard he could be living in the Mexican state of Jalisco.
Bob Byrd, public information officer for the Northwest Indiana Major Crimes Task Force, said there is momentum within law enforcement officials to find Oropesa and to determine if he can be extradited to Lake County.
Shannon Robinson, supervisory inspector for the U.S. Marshals Service, said there is an agent assigned to the case, but couldn't provide details about the investigation. 
Ferrer's journey to seek justice for her brother has led her to create a nonprofit organization, secure a wanted billboard and continue to push police to not give up on the case.
"It's the right thing to do," she said. "We are willing to do that much to fight for (Martinez), for his justice. We have a lot of hope that he's going to get caught."
Ferrer last saw her brother the night of Jan. 10, 1998, when she picked up her son, whom he was babysitting.
Martinez, 20, was supposed to watch a Chicago Bulls game with his girlfriend, but he had spent time at a friend's home drinking alcohol. He eventually made his way to his girlfriend's home where the two were heard arguing outside of a home early Jan. 11, 1998, in the 400 bock of Grove Street, according to the affidavit. 
Oropesa is said to have approached Martinez, tapped him on his back and pointed a gun at him. Martinez was heard asking Oropesa what he was going to do with the gun and telling Oropesa that he couldn't fight.
Oropesa fired four to five times at Martinez, according to the affidavit. 
A witness years later told police Oropesa had showed him cocaine and said he was going to kill Martinez, according to the affidavit.
One witness speculated Oropesa killed Martinez because he was jealous of him, while another thought it involved drugs and another theory is that Oropesa thought Martinez had robbed him, according to court records. 
When East Chicago police originally investigated the slaying, witnesses were allowed to go to a club rather than questioned. 
The original detective, Joe De La Cruz, was later sentenced to prison in the city's sidewalks-for-votes scandal. The first responding officer, Eligah Johnson, pleaded guilty in 2005 to trafficking cocaine. 
The case was revisited after former East Chicago Police Chief Gus Flores allowed a detective to work on the case. 
Ferrer said she likes to think that her brother's homicide contributed to a stir that created changes within the Police Department. 
Ferrer said she's gone through a rollercoaster of emotions since her brother's homicide. Still, if she ever faces Oropesa, she plans to tell him that she forgives him.
Beatrice Martinez said she awaits the day when she can ask Oropesa directly why her son was killed. Her husband, Abraham Martinez, died waiting to see the case come to a close. 
"We won't stop until we get the justice that is deserved for my son and for our families," Beatrice Martinez said. 
TRUE CRIME: The slaying of two foster parents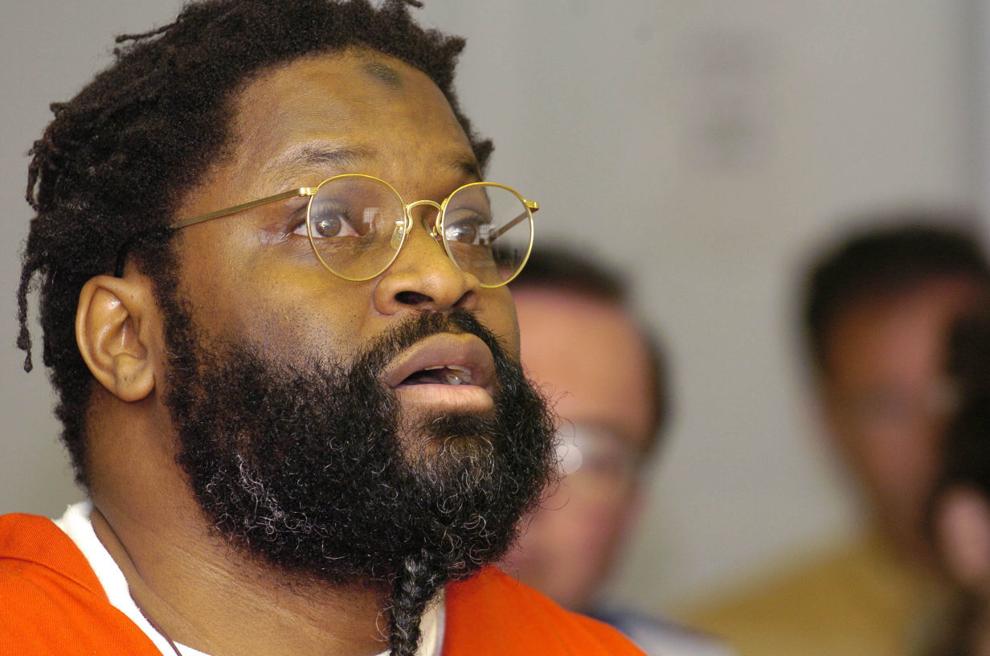 GARY — On Aug. 12, 1986, a man who suspected his foster parents had withheld money from him confronted them at their Gary home.
When police later found the couple, John Rease, 73, and Henrietta Rease, 59, they were lying face down in a bedroom with their hands tied behind their backs. John Rease, a retired steelworker, was shot once in the neck. Henrietta Rease was shot in the abdomen, neck and temple.
The legal odyssey that would follow the two men who were charged in the homicides chronicled the state's evolving views on the death penalty.
Early on, Darnell Williams, who at the time was 20, and Gregory Rouster, who was then 18, were arrested in the case. 
Rouster, who had previously lived with the Rease family, went along with Williams to their home to rob them. Derrick Bryant, a foster child who was living with the couple, testified at trial that he heard Rouster arguing with Henrietta Rease about money. 
Henrietta Rease was heard telling them to leave the house and later asking them not to hit her husband. Williams was heard saying, "It's your time," and Rouster was heard replying, "Waste them." 
Williams and Rouster left with $232 and a couple of wrist watches. 
Less than a year after the homicides, Williams and Rouster were convicted of the murders. Both were sentenced to death.
Rouster, who now goes by Gamba Rastafari, was freed from death row in 2003 after special Judge T. Edward Page determined he was mentally disabled. The U.S. Supreme Court ruled a year before that executing inmates who are mentally disabled is cruel and unusual punishment, and thus unconstitutional. 
In 2005, Lake Criminal Judge Clarence Murray re-sentenced Rouster to 60 years in prison. He received day-for-day credit for time he had already served in prison.
According to the Indiana Department of Correction's website, Rouster, 47, was released from prison on parole in April 2015. He was released from parole on April 2016, according to IDOC records. 
Williams also was eventually freed from death row after his case garnered national attention. In an unprecedented move, former Gov. Joe Kernan granted Williams clemency a week before he was scheduled to die.
Before he was granted clemency, the Indiana Parole Board made a rare recommendation to commute his sentence to life in prison without parole.
The original deputy prosecuting attorney, Thomas Vanes, was among those who voiced support for sparing Williams from death. He said Rouster was the most culpable defendant.
Much of the debate surrounding Williams' death sentence focused on three small spots of blood on his shorts. The clothing item was collected three days after his arrest.
At trial, a state serologist testified the blood found on the shorts matched the blood type of John Rease, Henrietta Rease and Williams, according to court records. She went on to testify that 45 percent of the world's population also matched that blood type. 
Vanes penned an opinion column in 2003 about the case and said the blood evidence at the time was significant. He wrote that the trial judge noted the physical evidence was key in determining what role Williams had in the homicides, which is one of the reasons why the case merited the death penalty. 
Vanes went on to write that jurors told him the blood evidence also played a role in their recommendation to sentence Williams to death. 
More advanced DNA tests were eventually performed on the blood spots. According to court records, Henrietta Rease's DNA was excluded from the blood spots. 
For one of the spots, John Rease's DNA did not match the sample, but it also could not be excluded as a possible source of the DNA, according to court records. The blood spot had a mixture of two or more DNA profiles.  
Williams, 49, is still serving a life sentence at the Pendleton Correctional Facility, according to the Indiana Department of Correction. 
TRUE CRIME: The last cashed paycheck
HAMMOND — Leonard Fowler always cashed his paycheck and kept the money in his wallet.
It's the detail of his life that would make him the target of a robbery and ultimately led to his stabbing death.
Fowler, 46, had allowed Cindy Lou Landress to stay with him in his Hammond home.
It was April 1988 and Landress had moved back to the area after living in San Diego. She had previously been married to a man who was a distant relative of Fowler.
She at some point reconnected with William Lewellen, someone she had known when she was younger. The two decided to rob Fowler on April 23, 1988. They knew Fowler had recently cashed his $1,100 paycheck, and like always was keeping the cash in his wallet.
After Fowler's daughter left for work, Lewellen forced Fowler to the ground while threatening him with a knife, according to court records. Landress used an extension cord and suspenders to tie Fowler up while they took the cash from his wallet.
Landress told Lewellen to leave, but he instead grabbed a knife after Fowler managed to free himself and was starting to load a shotgun, according to court records. Fowler was stabbed to death 22 times.
Landress and Lewellen fled to San Diego with Fowler's cash and truck. They eventually were arrested in San Diego.
About a year later, Landress was convicted of murder and a Lake County jury recommended she be sentenced to death.
Lewellen pleaded guilty to a charge of murder and was sentenced to 60 years in prison.
In 1992, the Indiana Supreme Court overturned Landress' death sentence because there wasn't direct evidence that she inflicted the wound that killed Fowler, or that she used one of the knives in a way that caused serious bodily injury. There were two knives used during the homicide.
Her case was sent back to Lake Superior Court for another sentencing hearing.
Some of the mitigating factors her defense attorney asked the court to consider was her turbulent upbringing that included being abused. She married when she was 13 years old, and she later abused alcohol and drugs, according to court records.
Then Lake County Criminal Judge Richard Conroy sentenced Landress in 1993 to 60 years in prison. She later appealed the sentence, but it was upheld by the Indiana Supreme Court.
The 60-year sentence at the time was the maximum a person could receive for murder. Conroy during the hearing said he was handing down the sentence because of Landress' criminal history, her position of trust and because of the "heinous nature" of the homicide.
Landress, who is now 58 years old, was released from prison in 2014, according to the Indiana Department of Correction website.
Lewellen, 66, remains in the Indianapolis Re-Entry Education Facility. He was released from prison Dec. 28, 2015, according to the Indiana Department of Corrections records. 
TRUE CRIME: The murder of a Valparaiso store clerk
VALPARAISO — Christel Helmchen was working an overnight shift Nov. 14, 1990, at the White Hen Pantry when two men walked in to buy cans of pop. 
Helmchen, 19, had been working at the Valparaiso store and babysitting neighborhood children to help save money to attend college. She wanted to become a high school algebra teacher. 
The two men, later identified as Rodney A. Wood and William Harmon, pointed their weapons at Helmchen, took money from the store and escorted her outside to a vehicle, according to court records. 
Prosecutors at trial argued that the men, along with Perry S. Miller, drove her to a house under construction near U.S. 6 in northern Porter County where she was sexually assaulted and shot to death. 
A Valparaiso officer first reported her missing at 1:30 a.m. that day. Construction workers found her body six hours later in a wooded area near U.S. Route 6 in Jackson Township. 
The gruesome details of Helmchen's homicide began unraveling after Wood, who was 16 years old at the time, agreed to give a statement in exchange for the state not seeking the death penalty against him.
Wood was living with Harmon, then 19 years old, and Harmon's stepfather, Miller.
It was Miller, Wood said, who planned the crime and told the teens he had found a location where they could rape and kill the clerk from the White Hen Pantry. After talking about the plan, the trio, armed with guns, headed to the store.
Miller argued at trial that he took a call at home from his wife at 1:30 a.m., which would mean he couldn't have committed the crime. However, it took only an hour in April 1991 for a Porter County jury to find Miller guilty of raping and killing Helmchen. 
That same jury later took five minutes before recommending Miller be sentenced to death. 
The Seventh U.S. Circuit Court in Chicago later reversed Miller's death sentence, because he did not receive adequate defense.
Miller then pleaded guilty to murder, criminal confinement, robbery and conspiracy to commit murder. He was sentenced in 2001 to 138 years in prison. Miller, now 68, is currently serving his sentence at the Miami Correctional Facility. 
Wood pleaded guilty to murder and was sentenced to 60 years in prison. He was paroled in February 2017. He is supervised by the Indiana Department of Correction's Gary Parole District. 
Harmon, 44, pleaded guilty to various charges, including murder, and was sentenced in 1992 to 280 years in prison. His release date is scheduled for 2133. 
TRUE CRIME: Sins of a Hobart wife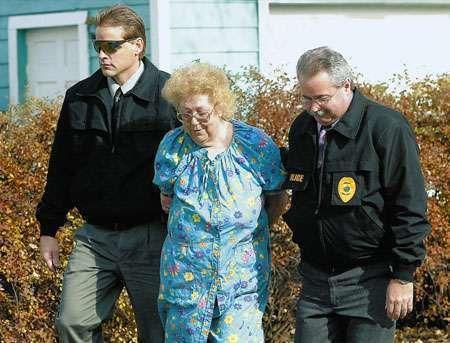 HOBART — After stirring drugs into her husband's coffee, Barbara Garcia waited for him to fall asleep.
Once he was asleep in their Hobart home on Oct. 30, 2003, Garcia, who was a licensed practical nurse, injected her husband with so much insulin that he died, according to court records. 
After she and her daughter were unable to load Cipriano Garcia Sr.'s body into a truck, they went back into the home to watch television. In the days that followed, they handed out candy to children for Halloween, Garcia got her hair done and she played a game of bunko while the pair figured out how to move the body. 
The women were eventually able to haul the body, which was wrapped in a rug, into a truck and dumped it down an embankment off Sauk Trail in Illinois, according to court records.
At her trial in 2005, Garcia told a Lake County jury she wanted to give her husband a "Viking funeral," because he did not want to be buried in a coffin. 
Cipriano Garcia Sr., 71, served two tours with the U.S. Army during the Korean War. He survived being a prisoner of war after he became injured during a bombing. He was later awarded the Purple Heart. 
Barbara Garcia admitted to hiding her husband's body so she could continue collecting his pension and Social Security benefits, but she denied killing him. The couple had been married for 41 years. 
The day Cipriano Garcia was killed, he told his wife he was going to remove her from his bank accounts. Barbara Garcia grew worried, because that would mean he would realize she had withdrawn $4,000 from the account to give to her daughter, Tammy Garcia, according to court records.
Barbara Garcia also had gambled away the couple's life savings during a 10-year period, and she had refinanced their home without her husband's knowledge.
She told jurors her husband wasn't perfect. She accused him of being cranky and of hitting her.
Jurors deliberated for 11-and-a-half hours before finding her guilty of murder. She was sentenced to 55 years in prison.
At her sentencing hearing, she said her husband died of a heart attack.
"The last few days he was alive, he was a monster, but I still loved him," Barbara Garcia said. "I'll never have him back." 
Garcia, who is now 73 years old, remains in the Indiana Women's Prison. 
Her daughter, Tammy, who helped move the body, was sentenced in 2005 to 18 months in prison for her role. Cipriano Garcia Sr. was not her biological father, but he had raised her as his daughter since she was 9 months old. 
Lake County Criminal Judge Salvador Vasquez told Tammy Garcia she had, "absolutely dishonored your father," during the sentencing hearing. 
In 2006, the Indiana Court of Appeals upheld Barbara Garcia's conviction and sentence. 
A year later, she petitioned Lake Superior Court for post-conviction relief. She alleged her conviction or sentence violated the U.S. Constitution, that her private defense attorney was ineffective and that her right to due process was violated. 
She argued in her petition that her confession was coerced by police detectives, and that her attorney later failed to argue against the confession being allowed at trial.
Barbara Garcia filed the petition on her own. In a letter asking Magistrate Kathleen Sullivan for an extension, she asked her to look at the request, "as if I was your mother, sister or daughter."
Her petition was denied in 2008. According to the Indiana Department of Correction's website, her release date is scheduled for May 10, 2028.
TRUE CRIME: Piatak Meats worker gunned down in cooler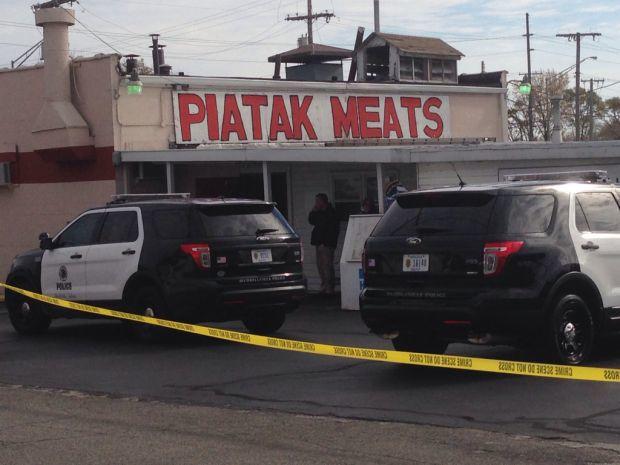 MERRILLVILLE — It's been several years since a 27-year-old man was found shot to death on the cooler floor of Piatak Meats. 
Andrew Fugate, of Hobart, was shot three times in the head, once at close range, police said. 
Though there was at one time more than a dozen detectives working the case, little is known about what led to Fugate's slaying. 
On Nov. 4, 2013, Fugate arrived at 4 a.m. to begin meat preparations at Piatak Meats, located in the 6200 block of Broadway in Merrillville. Fugate's body was found at 7 a.m. by a store manager. 
He had worked there for 10 years, and enjoyed getting out early enough to still be able to do things after work. His father, Steve Fugate, was a part owner of the business. 
About three months after the homicide, police released surveillance video of an SUV believed to have been driven by the suspects. 
The video surveillance showed an SUV backing into the rear parking lot of Piatak Meats and two people getting out of the vehicle. They returned to the vehicle about 10 minutes later, made a U-turn and headed north on Broadway.
Merrillville police previously said there was no evidence of forced entry or of a robbery. The store's rear steel door was locked from the inside and had to be opened by the store's manager key.  
Merrillville police and the Bureau of Alcohol, Tobacco, Firearms and Explosives investigated what led to Fugate's homicide.
In November 2015, the agencies described Fugate's homicide as brutal. ATF Senior Special Agent Thomas Ahern stated they remained vigilant in the investigation of the "savage murder."
A reward for $20,000 is being offered for any information leading to the arrest and conviction of those involved in Fugate's homicide.
Anyone with information is asked to call Merrillville police Detective Sean Buck at 219-648-2255.
TRUE CRIME: Tony Spilotro started his mob career when he was a child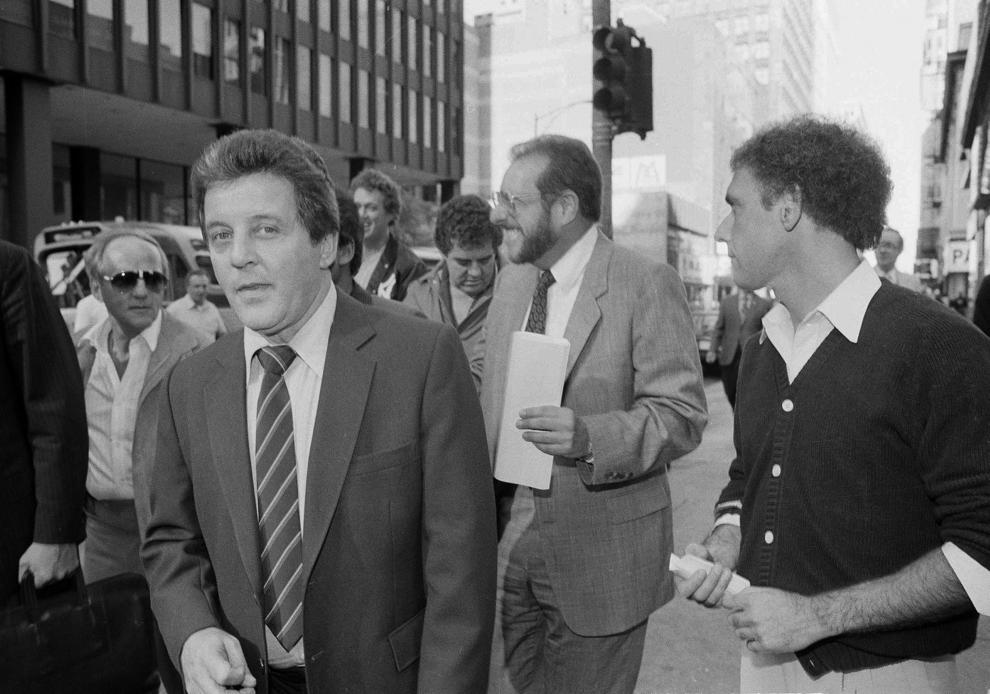 Tony Spilotro, who would eventually be portrayed by Joe Pesci in the Martin Scorcese film "Casino," was born and raised in "The Patch," a near west side Chicago neighborhood that was a haven for Italian immigrants in the 1940s and 50s. Spilotro entered high school at Steinmetz, but when his father had a stroke and died the next year, he dropped out and started a full-time life of crime. All but one of his five brothers, along with a number of neighbors, became members of the Chicago mob, and a few played starring roles.
During the 1970s, Tony Spilotro was fronted in Las Vegas by childhood friend Frank Rosenthal (portrayed by Robert DeNiro in "Casino"), who ran numerous mob-backed gambling operations, to become the enforcer for Chicago. Spilotro was already known for his brutality and quickly established an embezzling scheme that took a cut for mob families in Kansas City, St. Louis, Milwaukee and Los Angeles.
Leo Foreman was the first brutal murder that Spilotro was accused of, supposedly in retribution because the loan shark (Foreman) had disrespected Chicago mob boss Sam DeStefano. Spilotro also is thought to have murdered Tamara Rand, a California real estate broker, in 1975, because she was suing over an unpaid $2 million loan to Spilotro's Las Vegas associate Allen Glick.
When Tony was blacklisted by the Nevada Gaming Commission in 1979, which barred him from being physically present in a casino, Spilotro's role of enforcer was curtailed. By that time, he had branched out into other activities like fencing stolen property and conducting a burglary operation with his brother Michael. The first Chicago mob informants flipped by the FBI named Spilotro in the murder of Leo Foreman, and a half dozen other close associates who accused Spilotro of ordering or carrying out mob murders.
By the early 1980s, Spilotro had already broke with Rosenthal after he had an affair with Rosenthal's wife. When Frank Cullotta, a childhood friend who had remained an insider, began to fear that Spilotro was going to kill him, Cullotta began talking to the FBI.
Spilotro was acquitted in Chicago on a murder charge stemming in part from Cullotta's testimony, but by 1986 the mobster had been implicated in about 22 murders and had lots of enemies in and out of jail.  Among other high-profile killings, Spilotro was suspected of being involved in the murder of his mentor Sam DeStefano and mob kingpin Sam Giancana.
There are several theories about how Tony and his brother Michael were lured to a summit meeting likely in Bensenville or North Riverside, Ill., and subsequently beaten and killed on June, 14, 1986.
About 10 days after the murders, the partially decomposed bodies of Tony and Michael Spilotro were found buried in a cornfield within the 12,000-acre Willow Slough preserve, in Newton County, Indiana. The farmer who spotted the site of the burial investigated at first because he thought a poacher had buried a deer killed out of season. The coroner noted that the bodies appeared to have been beaten to death by several people, and numerous people were eventually convicted. Of the 7-8 suspects in the Spilotro killings, several were convicted, others flipped and received lighter sentences in later cases, but everyone who was known to be at the meeting where the brothers were murdered, went to jail or died.
TRUE CRIME: Academy-Award winner Jennifer Hudson was Cinderella, until she wasn't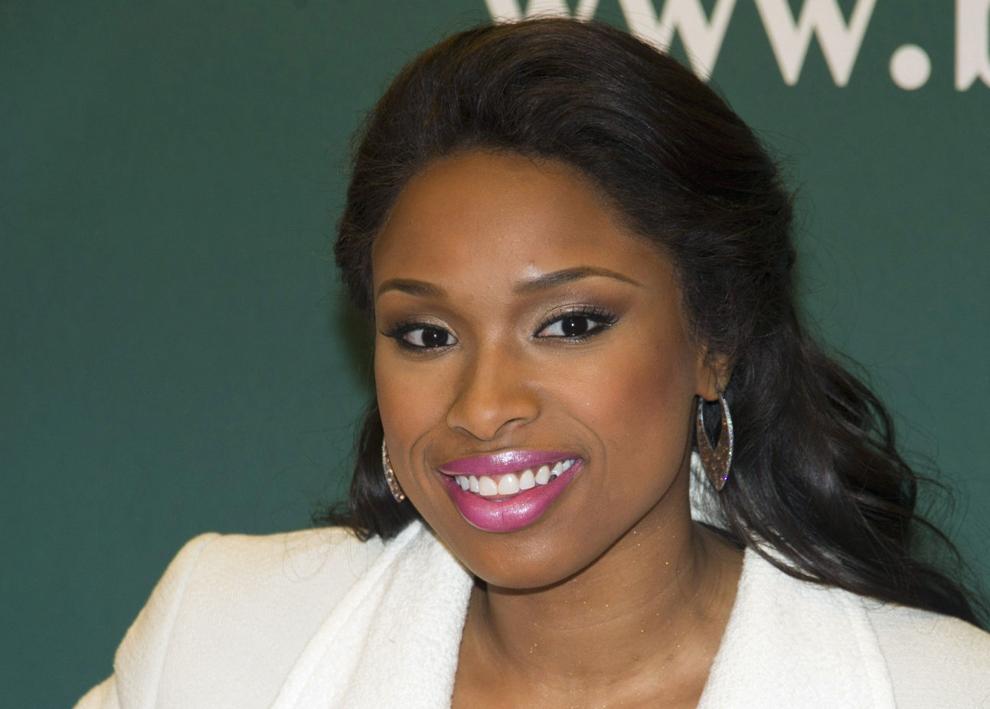 Jennifer Hudson, who was born and raised in Chicago's Englewood neighborhood and attended Dunbar Vocational High School, had a great voice and sang in her church choir and starred in local theater productions. Originally she went away to college at Langston University, but was homesick and ended up registering at nearby Kennedy-King, a city college. Hudson was probably destined to be a star when she signed her first recording contract with Chicago's Righteous Records in 2002.
Hudson had been working on a Disney cruise just prior to her audition for the third season of American Idol. Even though Hudson's strong voice made her a hometown favorite, she was eliminated during the top seven round in April 2004. Ironically, because of what happened after her appearance, most people still think of her as a winner on the show, ranking up there with the first season winner Kelly Clarkson and Carrie Underwood, who won the year after Hudson competed. But Hudson ended up with the prize after all when in November 2005, she was cast to play Effie White in the movie version of the hit musical "Dreamgirls", based on the story of the Supremes. Though the she was relatively unknown in a cast of superstars that included Beyonce Knowles, Jamie Foxx and Eddie Murphy, Hudson stole the film when it went into general release in January, 2007. Hudson was singled out for her performance of "And I Am Telling You I'm Not Going," which eventually won a Grammy and was a monster hit. Her movie debut was compared to other breakthrough performances by Aretha Franklin, Barbra Streisand and Bette Midler.
Hudson won many awards as a vocalist and performer for "Dreamgirls", including the Academy Award for Best Supporting Actress. She was on the cover of Vogue and scores of other magazines in 2007. That was the same year that her 8-year relationship with her boyfriend James Payton broke up. In September of 2008, almost a year later, she was engaged to Harvard Law graduate and pro wrestler David Otunga.
But Oct. 24, tragedy struck when William Balfour, who had recently moved from the Hudson home, watched as Julia Hudson, Jennifer's sister and Balfour's estranged wife, left for work and then entered the home with a handgun. Balfour shot Hudson's 57-year-old mother, Darnell Donerson, first and then shot Hudson's 29-year-old brother, Jason, twice in the head. Balfour drove off in Jason Hudson's Chevy Suburban SUV with Julia's son Julian King, 7, in the car. For three frantic days Jennifer, Julia and the boy's father's family, friends and fans hoped and prayed Julian would be found alive. But Julian had been shot in the head several times and hidden under a tarp in the backseat of the abandoned car, likely soon after the other murders. The vehicle was found about 10 miles away from the south side home on the west side of the city.
Balfour, who had known the family since childhood -- Jennifer Hudson later said she never liked him -- had been in prison for attempted murder and carjacking already. He was being held at Stateville on a parole violation when he was formally charged with the three murders and related crimes in late November. Jennifer Hudson attended every day of the sentencing and trial. In May 2012 Balfour was convicted of seven felony counts and two months later sentenced to serve three life sentences and an additional 120 years without the possibility of parole. He will spend the rest of his life in Illinois' Stateville Correctional Center near Joliet.
Hudson's family created the Hudson-King Foundation for Families of Slain Victims, in honor of Jennifer Hudson's nephew, mother and brother. Though the wedding was postponed, in August 2009 Jennifer Hudson gave birth to David Otunga Jr.
TRUE CRIME: The mysterious disappearance of Helen Brach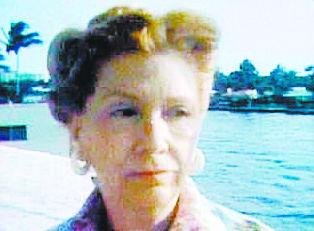 Candy heiress Helen Vorhees Brach would be 104 next Nov. 10, if she were still alive. But that is not likely. Mrs. Brach was declared legally dead as of Feb. 17, 1977, allegedly the last day she was seen alive having just received a clean bill of health from the Mayo Clinic in Minnesota.
But the actual date of her death is unknown, as well as the location of her final resting place. Northwest Indiana folklore has an abiding rumor that her body was thrown into a blast furnace at a steel mill. That story originated with a federal informant's 2005 tip given to a Chicago television reporter that her body was incinerated at Inland Steel, now ArcelorMittal, in East Chicago. (Psychic Dorothy Allison, of Nutley, N.J., reportedly told police in 1991 that "they burned her." By the time the informant's info came to light, the psychic was dead, too.)
Brach would have been 65 years old and quite wealthy when she was probably murdered. And in the seven years between her disappearance and the date she was declared legally dead, her fortune grew from less than $20 million to $30 million. Brach had inherited the proceeds of the sale of the E.J. Brach & Sons Candy Co. to American Home Products in 1966 when Frank Brach died.
The amount of money, and its trail and dispersal, is one of the few facts around the case never in dispute. Helen Brach set up the Helen V. Brach Foundation in 1974 to help and protect animals, and the foundation has been working on that cause and building the endowment ever since.
Even after hundreds of thousands of hours of investigation by various entities and hundreds of articles in magazines and newspapers -- no one knows for sure what happened to Brach.
One of the two suspects thought to have knowledge about her disappearance is Jack Matlick, who was the caretaker, houseman and chauffeur at her Morton Grove estate. He was fired by Brach's brother, Charles, several months after she went missing. Matlick died in a nursing home in Pennsylvania at age 79 on Valentine's Day in 2010. He always denied involvement in the disappearance but he also never had a job after Helen Brach disappeared. (Matlick was an ex-con and petty thief originally hired by Frank Brach to drive him around and take care of his house.)
Richard Bailey, the other suspect -- a former boyfriend of Brach who had a pattern of defrauding and horse-trading with wealthy widows -- was convicted in 1995 of racketeering, wire fraud, money laundering and "more probable than not" was involved in a conspiracy to murder Helen Brach, as Judge Milton Shadur wrote at the time. Bailey was 67 when he was sentenced to spend the rest of his life in prison in Florida and pay a $1 million fine. Bailey was known to have been involved in racehorses, stable fires, miscellaneous unexplained horse deaths and numerous schemes involving known criminals. (There were 19 other people charged along with Bailey in a federal probe in which he was convicted).
The problem with theories about whatever happened to Helen Brach's death was with the motive. Why would Bailey or Matlick want to kill her when she was worth so much more money to them alive than dead? The argument for Matlick as the killer said that Brach had fired him, was moving to Florida and he killed her in a rage or argument -- a crime of passion. If Bailey did it, or paid someone else to do it, it was likely to keep her from blowing the whistle on his shady horse deals. According to the lead prosecutor on the Bailey case, Steven A. Miller, "His motive was damage control, and the only way to protect himself was to silence her."
Physical evidence could have likely settled the argument but there was none. In the early years of the investigations there were diggings and hundreds of dental work comparisons on female bodies found in forest preserves around the Midwest. They dug in backyards of Chicago and at Brach's house. Several prisoners serving lengthy sentences "confessed" to being involved in the burial of "the candy lady" and led the police into the woods of Wisconsin, Ohio and numerous other places.
Perhaps it was the nature of Brach's interest in the occult and automatic writing or just the nature of mysterious stories without an ending like hers, but there were always mediums, paranormal psychologists and astrologers around the Brach story.
What do you think happened to Helen Brach?
TRUE CRIME: David Edward Maust was institutionalized for most of his life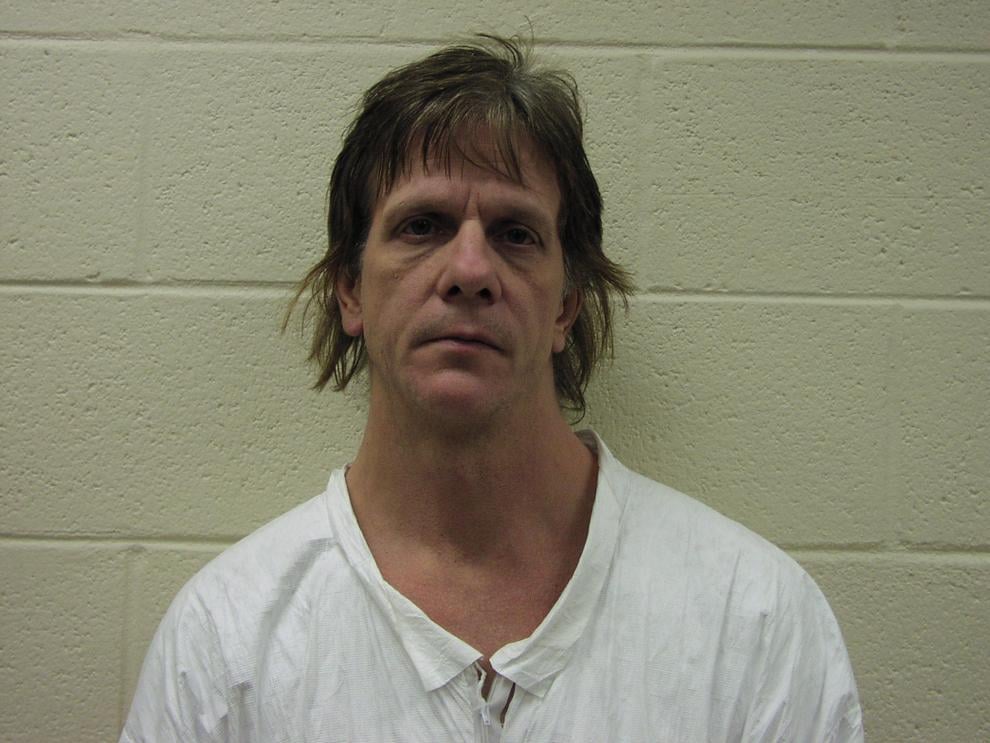 His parents, who were divorced when he was seven years old, both had dysfunctional backgrounds. His father, orphaned at 12, grew up in foster homes. His mother was mentally ill, according to records that described her as "psychotic," and she was hospitalized in an asylum in Pennsylvania where the family lived. And when David Maust was nine, his mother dumped him at a mental institution.
"She used it to get me locked up because she didn't like me," he told The Times' RuthAnn Robinson in an interview conducted at the Lake County Jail more than 40 years later.
Days after his parents divorced in 1963, Maust said, his mother took him to stay with his father, who promptly returned him the next day."She told me, 'I'm going to get rid of you one way or the other, so you might as well run away.' She used running away as an excuse to get me locked up. She admitted that last year in her interview with the Hammond police. She said, 'He never ran away. I was hoping he would, but he never did.'"
Maust told Robinson that he remembered the mental hospital as "a child's paradise. All I did was play all day. I had no social skills. No education. No nothing. I left the mental hospital when I was 13. I was damaged then. I shouldn't have been allowed to leave the mental hospital. I shouldn't have been there in the first place. Being lonely is what destroyed me."
Maust was later released to a home for wayward boys. While in the group home, Maust explained, "We were playing a game called knock out. All the boys played it. We just wanted to touch another boy. ... We just wanted affection -- to be touched. There was no one there to do it. Besides no education, there was no touching. They couldn't tell you they loved you, give you a hug. Nothing."
After he was released from the boys home, Maust worked a construction job in Georgia before attempting to return home to his mother. When he was 18 years old he enlisted in the army. After completing basic training he was stationed in Frankfurt, Germany a year later.
In 1974, Maust was convicted of manslaughter and larceny in the murder of a 13-year-old boy, James McClister, the son of an American couple living in Germany. Maust was court-martialed and sentenced to four years at Fort Leavenworth. Though Maust asked to not be paroled, he was released in 1977.
By 1979 Maust was in Chicago where he stabbed "a friend" and was tried for attempted murder. Back out in 1981, Maust drowned Donald Jones, 15, of Chicago, in an Elgin quarry. The same year, he was arrested for stabbing a boy in Texas and was sentenced to five years. While he was incarcerated in Texas, Maust was extradited back to Illinois and charged with the Jones murder. At first, Maust was considered mentally unfit to stand trial but eventually he pled guilty to the Jones murder and served 17 years. Before he was let out of jail in 1999, Maust petitioned to stay in "supervised custody" and a prosecutor said he was dangerous and should not be released, but both warnings went unheeded. Maust was let out of prison in 1999.
Maust lived in Oak Park for two years without incident. When Robinson asked about those years and the persistent rumor that there were other victims, Maust said, "There's no other victims. The two years in Oak Park, I didn't hurt anyone," and that authorities could go ahead and "tear up the floor" of the house where he lived, but wouldn't find anything. In 2001, Maust surfaced again when he hit an acquaintance in the back of the head with a metal pipe. The victim reported the incident to the police but later declined to press charges.
He was arrested in September, 2003, in Hammond after the bodies of Nicholas James, 19, (killed in May), James Raganyi, 16, and Michael Dennis, 13, were found encased in concrete and wrapped in plastic beneath the basement floor. After two years, he pled guilty to three murders and was sentenced to three consecutive life sentences. Detectives who worked the case said that in spite of his brutality, Maust was also capable of remorse. He told The Times interviewer that he had asked to be put in isolation while in Lake County Jail because left in the general population his days were numbered. "I believe they'll try to kill me. I think that's what should happen. I deserve what I have coming."
Maust also hinted to Robinson that he might commit suicide: "I got plans I made two years ago -- a promise I made to myself," he told the reporter. "One year from now, I won't be around." Maust added that he knew God is "really mad" at him, but he expected to be in heaven some day. "He's really upset, but I believe he's going to let me come home because Jesus Christ is my Lord and Savior."
About a month after the sentencing and interview, in January 2006, Maust hung himself with a bed sheet tied to the bars of his cell and died a day later at St. Anthony Medical Center in Crown Point. Authorities found a suicide note in the cell in which he admitted to five killings, including the three in Hammond, and he apologized to the families. Maust was 51 years old.
TRUE CRIME: A confession that led to six bodies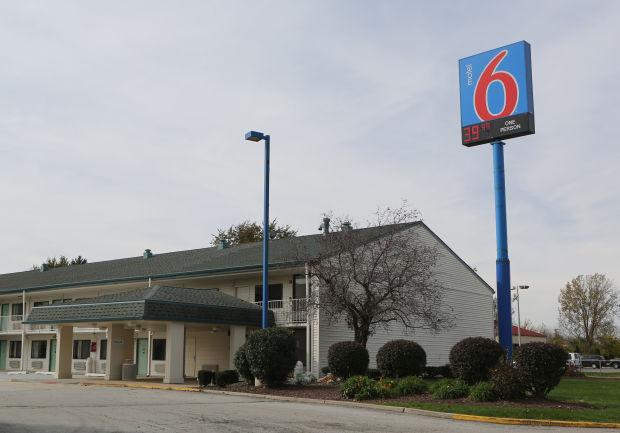 One of the women had been missing for almost a year when in October 2014 the alleged serial killer led police to a private burial ground in four abandoned Gary properties several miles apart. Teaira Batey's decaying body was found inside of a house on the 1800 block of E. 19th Ave. Batey was 28 years old when she died. Her boyfriend maintains a memorial to her with crosses and flowers that he delivers to the house.
Another abandoned home at 2200 Massachusetts St. is where the body of Tracy L. Martin, 41, of Gary, was discovered. That house too, remains abandoned, though like the other houses described here, it is on the demolition list. Two more bodies were discovered near where the accused killer lived in the Glen Park neighborhood of Gary. Anith Jones, 35, of Merrillville was found dead inside a building in the 400 block of East 43rd Ave. At the house at 4330 Massachusetts St., where Kristine Williams, 36, of Gary, was found dead, a neighbor recalled seeing Williams walking around the neighborhood, listening to music.
The alleged murderer told police officers he was paid to make Jones disappear because of an upcoming court hearing. According to court records, he supposedly killed the woman in another vacant building in Merrillville and hid her remains in Gary. The 35-year-old was scheduled to testify for the prosecution in an unrelated case. The bodies of Tanya Gatlin, 27, of Gary, and Sonya Billingsley, 53, of Gary, also were found in a second structure on the same property. Some of the victims' bodies were nude; others were clothed.
But the women might not have been found, except for the final murder allegedly committed by Darren Vann, 44, in Hammond.
After the body of 19-year-old Afrika Hardy was found strangled to death in a motel room, Vann, a convicted sex offender, got on the radar of investigators in Hammond who developed a rapport with him. From the back of a squad car, Vann directed the police to locations of the bodies in Gary. In spite of ongoing investigations in Gary, Vann's name had not come up before he identified the locations of the bodies to police.
Though it was originally thought that Vann would be charged in the other slayings he confessed to including the murders of Billingsley, Gatlin, Martin and Batey, he has been charged in only two cases---the strangling of Afrika Hardy in October, 2014, and the murder-for-hire of Anith Jones of Merrillville. (Jones' death is the only case in which a possible motive has been publicly disclosed.)
Vann was released from a Texas prison July 5, 2013, following a 2009 sexual assault conviction.
The Lake County Sheriff's Department said in a news release at the time of his arrest, that Vann first registered as a sex offender in Indiana on July 22, 2013, and again July 22, 2014. Lake County officers went to Vann's listed address on September 14th and verified he was living at the Gary address he gave the officers.
Though Vann allegedly confessed to seven killings, police speculation at the time of his arrest suggested Vann may have been involved in other homicides dating as far back as the 1990s. Gary police have about 70 missing persons cases involving males and females dating back to 2010, according to Chief Larry McKinley.
He did not know if Vann had provided a DNA sample for comparison to evidence in unsolved homicides.
Gary police confirmed Texas authorities were looking at Vann as a possible suspect in cases there. The Cook County Sheriff's Office was also reviewing open cases and following up on potential leads as a result of the Vann investigation, according to a spokesperson at the time.
But no further charges have been brought and the four abandoned buildings where the bodies were found remain on the demolition list, though not at the top because of the ongoing investigation.
The Lake County prosecutor's office is seeking the death penalty against Vann, but at the request of the defense his trial has been postponed until January 25, 2016 at the earliest.
TRUE CRIME: Thirteen-year-old Christian Choate disappeared in 2009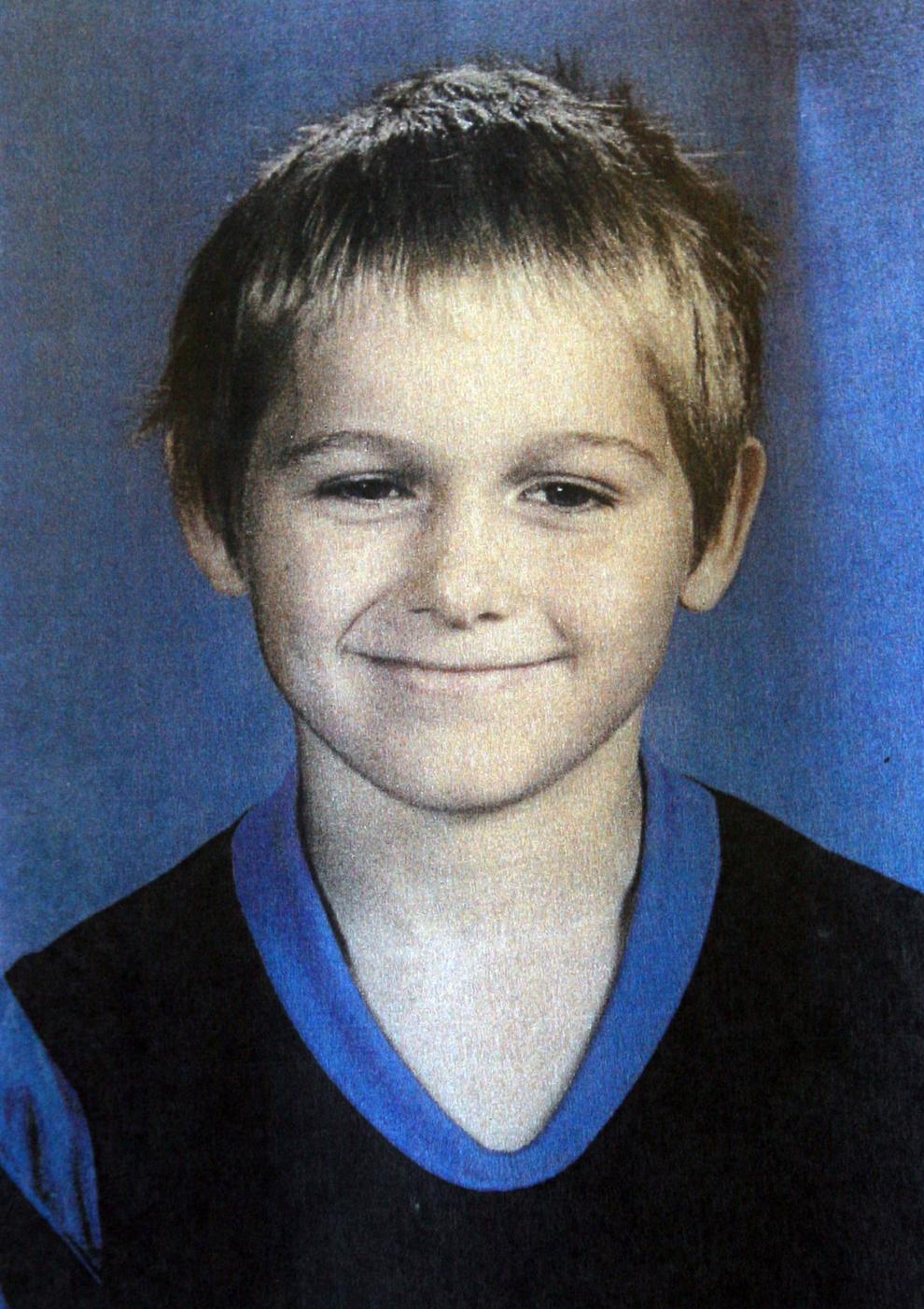 More than two years went by before Lake County police dug Christian Choate's body out of a shallow grave under a storage shed in the Black Oak section of Gary in May 2011.
The boy's father, Riley Choate, 39, and stepmother, Kimberly Kubina, 46, soon were arrested and charged with numerous crimes related to the boy's death, including murder, felony counts of battery, confinement and removing a body from a death scene.
In October 2011, court proceedings began. Testimony revealed an ugly history of child abuse that started when Riley Choate was given custody in 2005 of Christian and his older sister Christina. The police first learned of Christian's death after Christina told her natural mother that her brother was dead.
Riley Choate later admitted in court documents that he began beating and punishing his son after Christian told a sibling they had to play the "hump game" to be brothers. After that, his father and mother kept Christian in a dog cage in their bedroom. The boy, whose body weight was estimated at 28 pounds by the coroner in 2011, died from a combination of physical trauma and starvation.
The final plea agreement said that Christian was fed one packet of ramen noodles for breakfast, another for lunch and occasional leftovers from family meals. Christian wore size 6 clothing designed for a younger child weighing between 42 and 46 pounds.
Christian wore diapers that originally had been purchased for the youngest child in the home. He was beaten frequently by his father Riley Choate, which caused multiple bruises, swelling and an altered mental state.
Christina, who sometimes participated in the abuse, was taking care of Christian when he died on April 2, 2009. His stepmother, Kubina, put his body in a plastic tote bag and stored it in her grandmother's house across the street in the trailer park. When Riley Choate came home from work, he and his wife buried Christian's body under the floor of the shed.
Riley Choate and Kubina initially pleaded not guilty to the charges, but as the case made its way through the courts, more grisly details became known. At the end of 2011, Riley Choate divorced Kubina. The couple married in 1999 in Kentucky. The divorce paved the way for Kubina to enter into a plea agreement to a lesser charge of child neglect in May 2012. Part of the deal was that she would testify for the prosecution in the trial of her ex-husband. She was guaranteed a sentence of 25 to 35 years prison for her testimony.
Another year of delays in the trial of Riley Choate ended in early 2013, when Riley Choate, then 40, impassively pleaded guilty to multiple charges related to Christian's death. By then, Riley Choate had a new fiancee, Penny Murray, who said that she was proud of him. According to the terms of his guilty plea, Riley Choate was sentenced to 80 years in prison.
Kubina, having fulfilled the terms of her deal, was sentenced to 35 years, the maximum allowed by the arrangement for her to testify.
On Nov. 1, 2013, All Saints Day, a headstone featuring a porcelain photo of a smiling Christian was dedicated at Ridgelawn Cemetery, Christian Choate's final resting place, thanks to the fundraising efforts of Pat Breslin, a family therapist living in Washington state. She said she was touched by the stories she read on the internet.
Breslin contacted Sheila Kirby, executive director for Ridgelawn Funeral Home, and Linda Hanson, a funeral director. The cemetery and funeral home staff donated Christian's funeral expenses, casket and vault in September 2012.
To help raise the funds needed for the $2,000 headstone, Breslin said she turned to the Native American Stillaguamish tribe, whose tribal headquarters are in Arlington, Washington
Surrounded by flowers and a pumpkin, the memorial marker reads "Forever in Our Hearts My Beloved Son, Our Brother & Grandson, Christian Eriks" with his birth date of Dec. 27, 1995, and "In Heaven 2009." Eriks is the last name of Christian Choates' biological mother as well as his maternal grandparents.
The Rev. Steve Kosinski, of All Saints Church in Hammond, officiated at the dedication ceremony, which also was attended by Lake County Coroner Merrilee Frey, then-Lake County Sheriff John Buncich and Christians' grandfather, Bernard Eriks, of Gary.
TRUE CRIME: Amanda Bach went missing on a Friday morning in September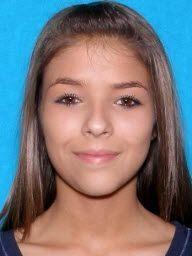 Amanda Bach reportedly drove her car at some point on a Thursday evening in 2011 to the home where her former boyfriend, Dustin McCowan, 18, was living with his father. But in the early morning hours of Sept. 16, neighbors told police that they heard voices coming from the Union Township home. A female voice said, "I can't believe this is happening," and then a male voice repeatedly ordered her to get up.
When Amanda Bach, who was 19 years old, was not back home in Portage by her 1 a.m. curfew, her parents called the police and reported that she was missing. Her body turned up on Saturday afternoon near railroad tracks about 300 yards from McCowan's Union Township home. Bach's car with her possessions had, by most reports, been recovered on Friday, abandoned at a gas station.
Bach was killed by a gunshot wound to her throat.
Police moved quickly to question McCowan, who was taken into custody by police while he was attending an Indiana University football game on Saturday afternoon. At first McCowan was "a person of interest," the last person to see Amanda Bach alive, but within days of the incident McCowan was charged. He pleaded not guilty to the crime.
During his trial in February 2013, cell phone records were presented that challenged McCowan's claim he was at home at the time of Amanda Bach's murder. Cell phone activity recorded from towers in the Wheeler, Indiana, area put McCowan's phone nearby and between where Bach's body and car were found, according to police and prosecutors. Dustin McCowan was convicted, and he was sentenced a month later to 60 years in prison.
The Amanda Forum, a youth dating violence prevention projected, was formed following Amanda Bach's murder.
TRUE CRIME: Why were killers Leopold and Loeb spared?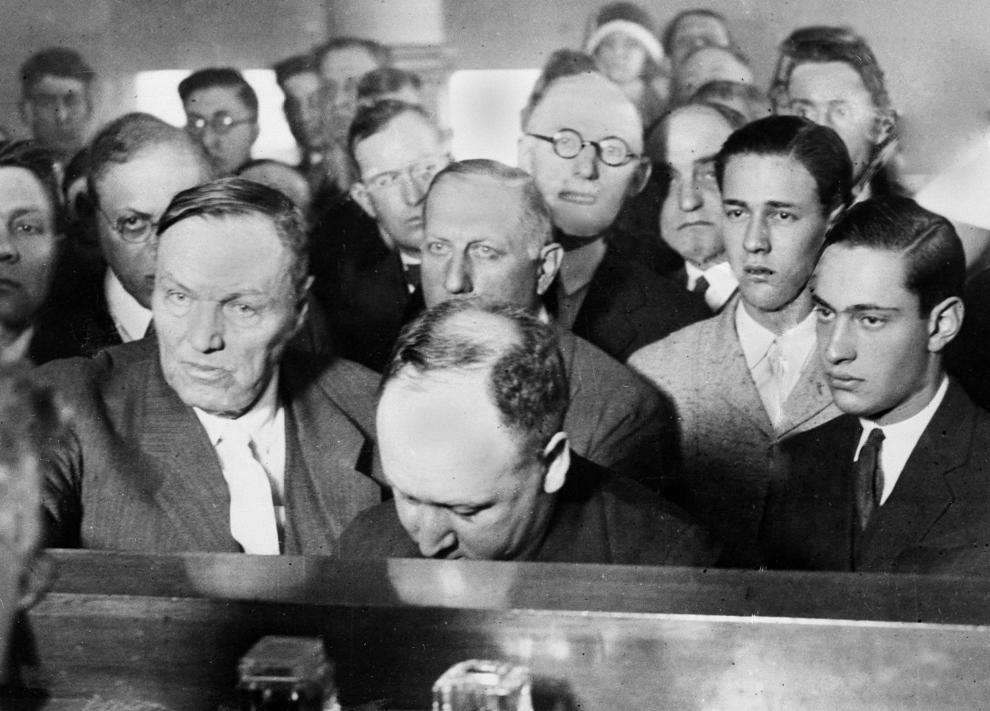 Two wealthy University of Chicago students who lived with their families in mansions in the city's Hyde Park neighborhood were best friends interested in crime and showed signs of extraordinarily intelligence.
Richard Loeb, whose father was a lawyer and retired vice president of Sears, Roebuck & Co., graduated from the University of Michigan at age 17 and Nathan Leopold spoke at least five languages fluently and was a Phi Beta Kappa who graduated from the University of Chicago and was planning to attend Harvard Law School.
Leopold, who was the oldest of the two at 19, was the first to become fascinated with the idea proposed by Friedrich Nietzsche and his philosophical concept of superior men with capabilities so far above average that they would be exempt from ordinary laws of society. He convinced his 18-year-old friend Loeb to test the immunity-of-superiority theory and the two embarked on a series of crimes including property theft, vandalism and arson. The fact that they were not caught for these relatively petty crimes reinforced the idea that they were superior, but it also left them disappointed. When they did not get enough attention or media coverage for their misdeeds, Leopold and Loeb perversely concocted a plan to commit "the perfect crime," and murder Bobby Franks, a 14-year-old son of a watch manufacturer who lived in the neighborhood and attended the Harvard School for Boys in the Kenwood area, the same school Loeb had attended.
The meticulous scheme involved making the murder appear to be a botched kidnapping , but the murder itself was incredibly imperfect. A chisel was chosen for the weapon, a car was rented and Franks was enticed to get into the car on his way home from school on May 21, 1924. Loeb struck Franks in the head with his chisel from behind as Leopold drove the car. Franks' body was then moved to the back seat where the boy was gagged and died there.
Leopold and Loeb took Bobby Franks' body to a pre-determined spot near Wolf Lake in Hammond, 25 miles from Chicago and waited for night to fall. They removed his clothes and poured hydrochloric acid on his face, genitalia and over an abdominal scar to make identification more difficult. Leopold and Loeb put their ransom plans into action the next morning via notes and telephone instructions. The recovery and identification of Bobby Franks' body within days of the murder ended the kidnapping ruse.
An intensive investigation by Chicago police turned up the main piece of evidence -- the eyeglasses of Nathan Leopold with a distinctive mechanism sold to only three people in Chicago. The two were questioned formally on May 29. Loeb confessed, first blaming Leopold and Leopold later claimed in a book that he pleaded with Loeb to tell the truth. But the two agreed that they had committed the murder for the "thrill" of it.
The famous criminal defense attorney Clarence Darrow was hired by Loeb's family for a fee rumored to be $1 million. Darrow, who was a strong opponent of the death penalty, went against the conventional wisdom at the time and insisted on a bench trial and elected to plead guilty on the theory that he could persuade Cook County Judge John Caverly to spare their lives. The sentencing hearing lasted 32 days and the 12-hour closing argument was considered to be the greatest rhetorical speech of Darrow's career. Darrow's strategy worked and in September 1924, Leopold and Loeb were sentenced to life in prison.
Though they were supposed to be separated, the two ended up together at Stateville Penitentiary where Loeb was murdered by another prisoner in 1936.
Leopold became a model prisoner and published an autobiography in 1958, the year he was released. Eventually Leopold moved to Puerto Rico, married and obtained a job as a medical technician at a hospital there. He had a heart attack and died there Aug. 29, 1971. He was 66.
TRUE CRIME: Why was this Gary Pastor assassinated?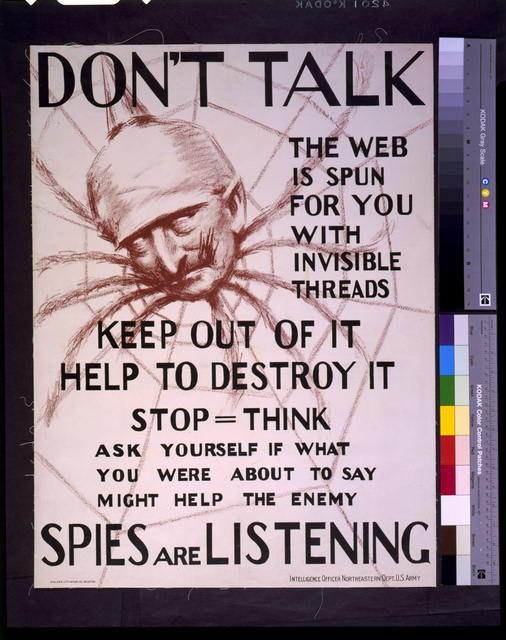 GARY — In the months leading up to his murder, the Rev. Edmund Kayser asked police for special protection, saying he and his family had received threatening letters because of his pro-German views on the war in the Europe. At the time, the U.S. was not yet involved in the World War I conflict.
Despite his views, Kayser had "hundreds of friends" and was highly regarded in the community as head of the parsonage of St. John's German Evangelical church in Gary's Tolleston neighborhood.
A detailed account of a then-40-year-old Kayser's still-unsolved murder appeared in "The Lake County Times" on August 25, 1915: He was reading a German newspaper in his living room in what was then a sparsely populated area of Gary when a bullet went through his window.
When that bullet missed, his killer — or more likely killers — entered the house, investigators theorized.
About an hour and a half later, Kayser's body was found — bound with curtain cords at the neck and wire at his wrists — on display in a vacant lot next to his house.
Kayser did not die of strangulation, though. He was shot twice — and his death was due to a bullet in his lung.
In spite of sustaining a wound that would prove fatal, Kayser ran from the house in an attempt to reach his nearest neighbor about half a block away.
The minster fell dead 30 feet from the house, records show.
His body was spotted about an hour and a half later that night by Mr. and Mrs. August Schulz, also friends of the Kaysers and parishioners in the congregation.
Was he killed for his pro-German views?
A year before his murder, Kayser had given a speech to a group called the German Alliance at a picnic in Hammond.
And, though there were a few German families living in the neighborhood near the parsonage at 20th Avenue near Johnson Street, the area then was characterized as "pro-Slavic," made up of foreign steel workers.
Others in the real estate business believed that there may have been another motive much closer to home.
Kayser, who had lived in Gary for five years, had formed a land company and was buying up properties and persuading out-of-state families to settle in Tolleston, build homes and join his congregation.
TRUE CRIME: Who killed Tina Wilkerson?
More than two decades ago, in August, Tina Wilkerson's fiance, Richard Sleziak, was killed in a drug deal that went bad.
Information was sketchy about Wilkerson's whereabouts the night Sleziak was buried, so her family reported her disappearance.
Later, Lake Station police said the 20-year-old was seen walking near Ind. 51 around 2 a.m.
Three hours later, Wilkerson was found face down in an open brush area along Marquette Road near Four Winds Park's baseball field.
Her naked body had been stabbed multiple times and her throat was slit. Police say she tried to defend herself from her attacker — there were cuts on her hands.
Though police interviewed suspects and think she may have known her killer — one person of interest failed a lie detector test — detectives ruled out a connection between her death and that of her fiance the previous week. No drugs were found in her system.
Authorities also determined that Wilkerson was killed somewhere else and then dumped in the park. There was no weapon and only a small amount of blood at the scene.
Public speculation was that Wilkerson's murder was linked to another killing in 2008, in which the body of Angela Lara-Trowbridge, then 51, was found in the same area.
Though police arrested a suspect who lived in Lake Station in the Lara-Trowbridge case, charges were dropped due to insufficient evidence.
After many years, there have been no new developments in the Wilkerson case and, without a crime scene, police believe the only hope is that someone with information about the murder will speak up.
TRUE CRIME: Eugene Britt
Twenty years ago, Eugene Britt committed numerous crimes against women within a few months.
He also confessed to the rape of an 8-year-old girl from Portage and the murder of Betty Askey, 50, Michele Burns, 27 and Deborah McHenry, 41, although he was only convicted of the rape and murder of the child.
Britt was 37 when he confessed to the killings and rapes in November of 1995.
The murders that Britt was eventually convicted of were Nakita Moore, 14, Tonya Dunlap, 24, Maxine Walker, 41, and the rape of a 13-year-old Gary girl. Though Britt strangled to death most of the women after he raped them -- sometimes multiple times -- there was one survivor that lived to provide evidence against him.
Britt first saw the girl walking on Clay Street in Gary, May 9, 1995. The attacker grabbed her from behind, threw her to the ground and choked her until she lost consciousness.
After raping her, he went through her purse and told her he had her address book and photos. He told the girl that he would remember her face and if he ever heard anything about the rape, he would kill her.
Then he instructed her to count to 50 and walked away towards I-80/94. The girl told her mother what happened when she got home and was taken to the hospital. Britt's DNA matched samples that were collected from the victim. Although, he was not caught until after he raped and killed Tonya Dunlap in July of that year.
Britt was serving a sentence of life without parole plus 100 years for the rape and murder of Sarah Paulsen, the 8-year-old Portage girl, when he entered into a plea agreement of guilty but mentally ill.
Britt's hands and feet were visibly shaking and he was in a wheelchair during his plea agreement hearing October 7, 2006. He cried and called out to the courtroom, "I'm sorry, man, I'm sorry," as prosecutors read out details of the vicious assaults and his victims' pleas for mercy.
Lake County Criminal Court Judge Salvador Vasquez asked if Britt was all right and called for medics who waited in the gallery until the two-hour proceeding was over.
Judge Salvador sentenced Britt to 245 years in prison on Nov. 3, 2006.
TRUE CRIME: The murder spree of Alton Coleman and Debra Brown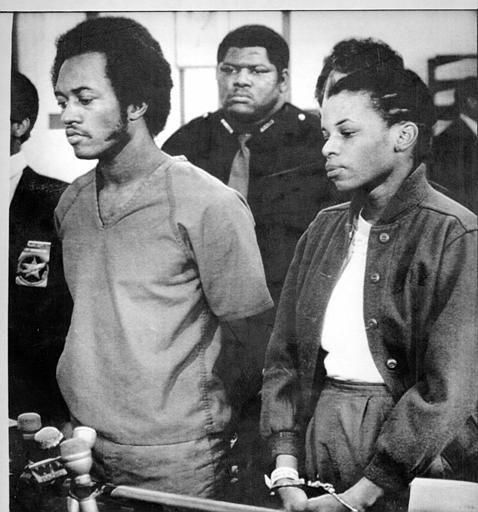 The first time he was arrested, Alton Coleman, was about 19-years-old.
The young man from Waukegan, Illinois, would be charged with numerous sex crimes over the next decade.
In May, 1983, as Coleman was about to go to trial for assaulting a 14-year-old girl, when teamed up with his live-in girlfriend, Debra Brown and went on a murder spree. 
The body of Vernita Wheat, 9, of Kenosha, Wisconsin, was not discovered until June 19, near where Coleman had been living.
Coleman, who conned numerous people along the way, borrowed a car and fled Illinois.
Brown and Coleman's next stop was Gary, where they sexually assaulted another 9-year-old, Annie Turks, and her niece Tamika Turks who was then 7. Annie Turks survived.
Coleman and Brown stayed in the area until Tamika Turks body was found. That same day, 25-year-old Donna Williams was abducted with her car. Williams' body and car were found near Detroit. She had been raped and strangled.
Next, Coleman and Brown attacked a couple at home in Dearborn, Michigan and stole money and their car before traveling to Toledo, Ohio.
On the morning of July 5, Coleman and Brown started the day with the assault and murder of Virginia Temple and her 9-year-old daughter Rachelle, who, like the other victims, were both raped and strangled.
After those killings, the pair entered the home of a Toledo couple who they bound and gagged with phone cords before stealing from them and fleeing in their car.
Coleman and Brown then visited the Reverend and Mrs. Millard Gay in Dayton, and stayed with the couple until July 10, even accompanying the couple to a religious service. The Gays dropped Coleman and Brown in downtown Cincinnati.
Two days later, Tonnie Storey was raped and murdered in Over-the-Rhine, Ohio. Brown and Coleman appeared the next day riding bicycles into Norwood where they beat Harry Walters until he was unconscious and raped his wife before beating her to death.
The attack was bloody and vicious and both perpetrators' finger and footprints were left at the scene.
They took the family car, a Plymouth Reliant, but the police were closing in and the car was quickly found in Kentucky.
The couple rushed to kidnap and steel the vehicle of Oline Carmical, a college professor. They locked him in the trunk and drove back to Dayton where they abandoned both.
Coleman and Brown then returned to the Gays' home, where they took their car, but left them alive.
The spree ended in Indianapolis, after the couple stole another car and killed its owner July 17.
On July 20, they turned up in Evanston, Illinois, were a person who knew Coleman recognized him and Brown when they crossed the street in front of his car. The driver called police who spotted the pair sitting on the bleachers in an empty public park. When they were apprehended, Coleman had a knife and bags with different hats and shirts.
Coleman and Brown were prosecuted in Ohio for rape, murder and kidnapping. Coleman, then 46, was executed by lethal injection April 26, 2002 at the correctional facility in Lucasville.
Though Brown was sentenced to death for the Indiana murder, in 1991, citing her low IQ, Ohio Governor Richard Celeste commuted her death sentence to life in prison without the possibility of parole. She remains at the Ohio Reformatory for Women in Marysville to this day.
TRUE CRIME: Speck killed 8 students 49 years ago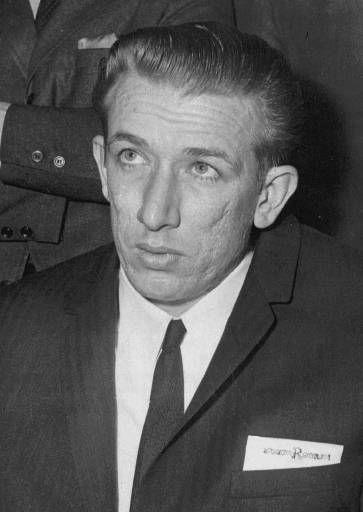 One night a little more 50 years ago at 11 p.m., Richard Speck broke into a townhouse on the south side of Chicago in the Jeffery Manor neighborhood and murdered eight of the nine student nurses from South Chicago Community Hospital he found there. Only Corazon Amurao, who managed to hide under a bed as Speck led the other victims — Gloria Davy, Patricia Matusek, Nina Jo Schmale, Pamela Wilkening, Suzanne Farris, Mary Ann Jordan, Merlita Gargullo, and Valentina Pasion — one-by-one into another room, was physically unhurt. The only witness crawled out of the bedroom window around 6 a.m. and began screaming "They're all dead!" Police made a sketch from Amurao's description and Speck's fingerprints were found at the scene. Another identifying detail about the killer, the "Born to Raise Hell" tattoo on his arm she described seeing on his arm, was all over the news.
The city was terrified, particularly teenage girls who lived on the south side. Speck remained at large for two long days and nights. He drifted downtown to West Madison Street, then a Skid Row type area, and turned up in a room at the seedy Starr Hotel. The room's tenant Claude Lunsford recognized Speck from the drawing in the newspapers and called the police. There was no response to that 9:30 p.m. call, but later, after Speck tried to commit suicide, the Starr's desk clerk called an ambulance around midnight. The killer was identified by the resident on duty at nearby Cook County Hospital in the early morning, July 17th. Dr. LeRoy Smith recognized the tattoo, called police and Speck was arrested.
Dr. Smith told prosecutors and the police that Speck had confessed to the murders but he did not testify because Speck has sedated at the time of the confession. The most damning evidence was Cora Amurao identified the killer in court during the trial in Peoria in April, 1967. Though he was sentenced to die in the electric chair, the death penalty was declared unconstitutional by the Supreme Court in 1972 and Speck was re-sentenced to serve eight consecutive sentences, which in theory would amount to 400-1200 years. During the trial Speck maintained that he didn't remember what happened that night, but he confessed to Chicago newspaper columnist Bob Greene in 1978 and he said again that he had killed the nurses on a video made in Stateville prison in Joliet by other inmates in 1988. The night before his 50th birthday, he died of a heart attack at a hospital near the prison. He was cremated and several people witnessed the scattering of ashes, although the location has always been kept secret.
TRUE CRIME: Dillinger escaped from CP and was killed in Chicago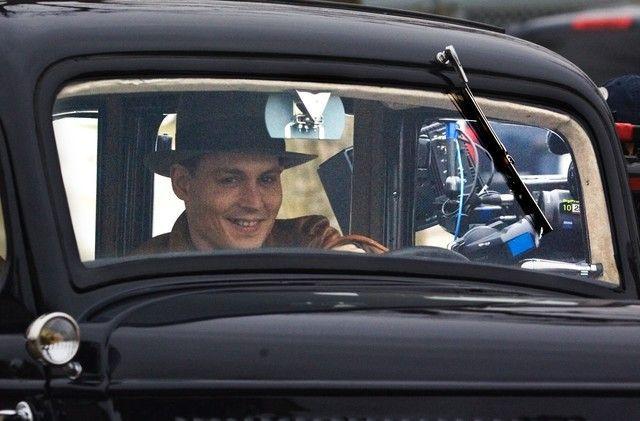 In case you missed it, John Herbert Dillinger who figures so prominently in Lake County folklore, was born on June 22 and was shot to death by police in front of the Biograph Theater on Lincoln Ave. in Chicago on July 22, just a month after his 31st birthday. He is known for having robbed 24 banks and 4 police stations. He became particularly famous in Northwest Indiana for his escape from the old jailhouse in Crown Point, which now houses a museum dedicated to Dillinger and other Depression-era gangster memorabilia.
Dillinger interest spiked in 2008 when Michael Mann, directed, produced and wrote a screenplay based on the book "Public Enemies" by Bryan Burrough. In the interest of authenticity, Mann trucked cast and crew all over the country including Wisconsin and Indiana. Mann also hired "real" Times' journalists Don Asher, Phil Potempa and Jim Jackson, to pretend to be reporters in 1933.
But the truly amazing part of the saga was that Johnny Depp, who starred as Dillinger, drew thousands of fans to the square in Crown Point during a series of freezing cold days in March shook hands and signed autographs each time he appeared outside.
When the movie was released July 1st the following summer, it was kind of a dud. Depp has personal magnetism for sure, but his power eludes him when he's cast as the romantic lead. And with Marion Cotillard, a beauty who won an Oscar for her portrayl of Edith Piaf the following year, the Dillinger character Depp played defaulted to the handsome, dashing, male Robin Hood prototype.
But we will always remember "Public Enemies" and Johnny Depp as John Dillinger fondly here in Northwest Indiana. A good time was had by all.
Copyright 2018 The Associated Press. All rights reserved. This material may not be published, broadcast, rewritten or redistributed.