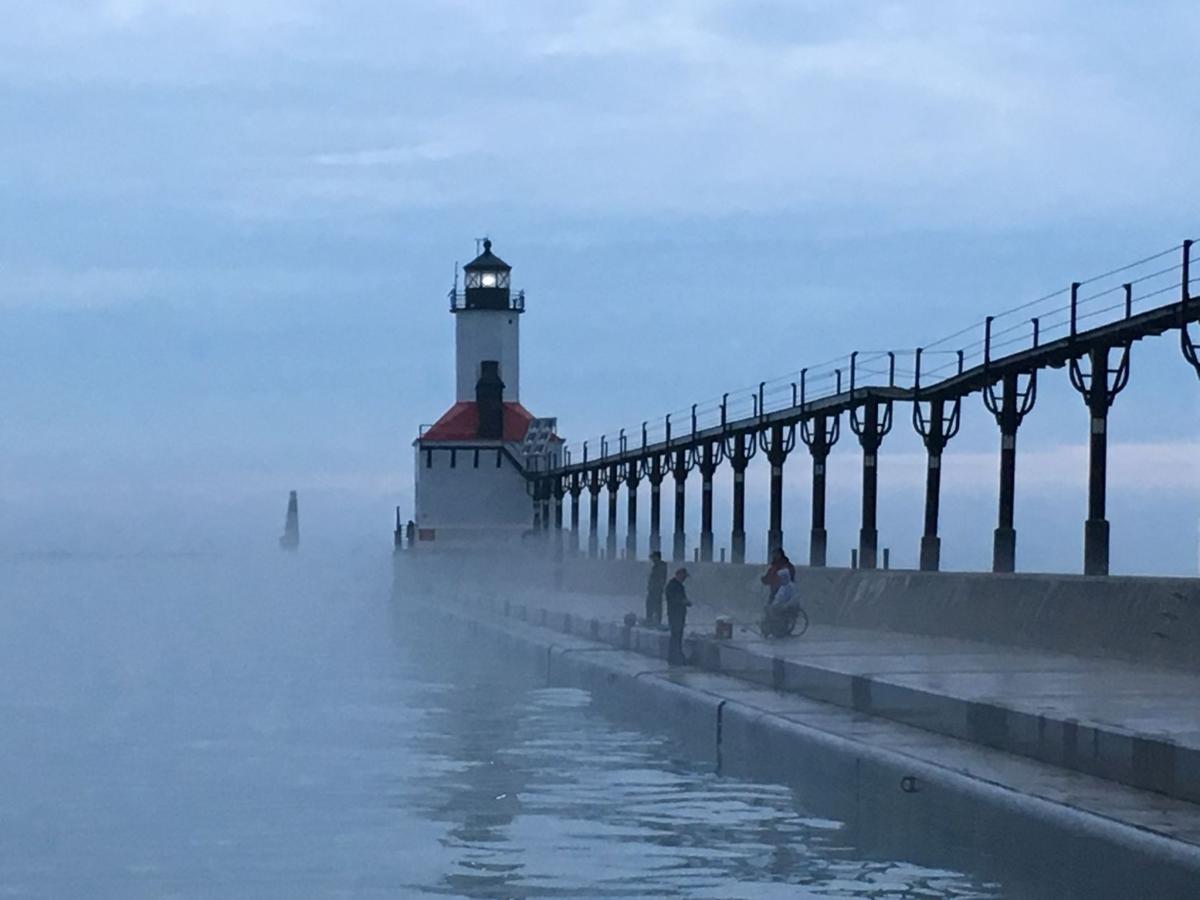 MICHIGAN CITY — A 14-year-old boy drowned Monday near the Lighthouse Pier in Michigan City while his 14-year-old friend, who tried to rescue him, was able to save himself.
Travis Mensha was pronounced dead about 7 p.m. at Franciscan St. Anthony Health-Michigan City, according to Sgt. Shawn Brown with the Indiana Department of Natural Resources.
Witnesses reported seeing two people struggling in the water at 6:11 p.m. about 175 feet from shore near the lighthouse pier at Washington Park.
Brown said Mensha and his friend had gone to the beach together to swim when Mensha apparently started struggling in water about 7 to 8 feet deep. He said his friend tried swimming out to Mensha, but Mensha went under the water.
The friend was able to swim to the pier in waves that were 1 1/2 to 2 feet high.
Brown said Michigan City police, fire department, divers and the Coast Guard assisted the DNR divers who searched for Mensha.
He said the incident occurred along the west corner of the beach in a turbulent area with northeast wind and choppy water.
Brown said conditions on the lake were not bad, but swimmers in that area need to be aware of their surroundings.
"With the amount of issues we're having at Michigan City, it's a beautiful site out there, but it needs to be respected," Brown said.
"There's current and wave action that could contribute to someone getting in trouble in the water," he said.
Brown cited several other rescues in the same area this summer that have officials concerned.
On July 10 a boy was pulled from the lake and revived, but remains hospitalized on life support. He said three people were pulled from the lake Saturday night. One of the three remains on life support and two others are going to be OK, Brown said.