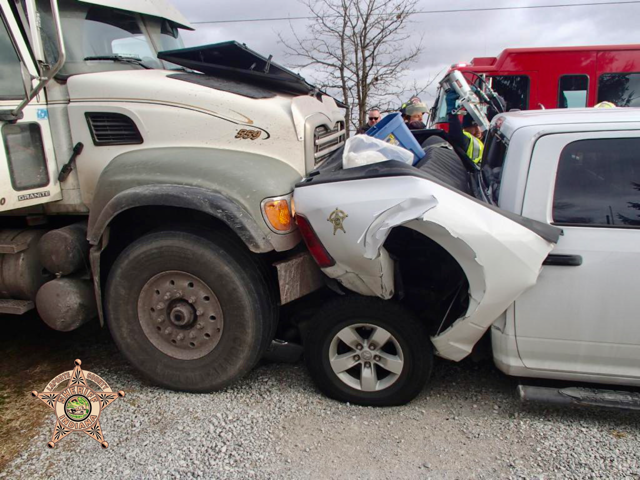 LAPORTE COUNTY — A four-vehicle crash on U.S. 421 sent five people to the hospital Wednesday evening, including three inmates who were being transported by the Tippecanoe County Sheriff's Office.
Just before noon, Jennifer Langguth, 49, of Wanatah, was traveling south in rural Clinton Township when a vehicle in front of her slowed to turn into a driveway, police said. Langguth slowed her car in response, and as the vehicle turned, she went to accelerate and was rear-ended by the Tippecanoe County vehicle, driven by Thomas Welcher, 65, of Lafayette.
Soon, Welcher also was struck from behind by a dump truck, police said. The driver — James Surgeon, 37, of Walkerton — told police he tried to stop, but was unable to do so. 
Moments later, a second dump truck then crashed into Surgeon's vehicle. Like Surgeon, driver Braxton Haney, 28, of Westville, said he attempted to slow down, but couldn't.
Police said the three inmates being transported in the Tippecanoe County vehicle all were injured in their upper bodies. The three — Zachary Robbins, 28; Iram Simpson, 35; and Donte Kidd, 54 — were taken to a hospital. Welcher and Haney also were transported for treatment of upper body injuries.